Delta Parana in Tigre is a place like no other. With rivers for roads, this beautiful region is a must-see day trip from Buenos Aires, Argentina.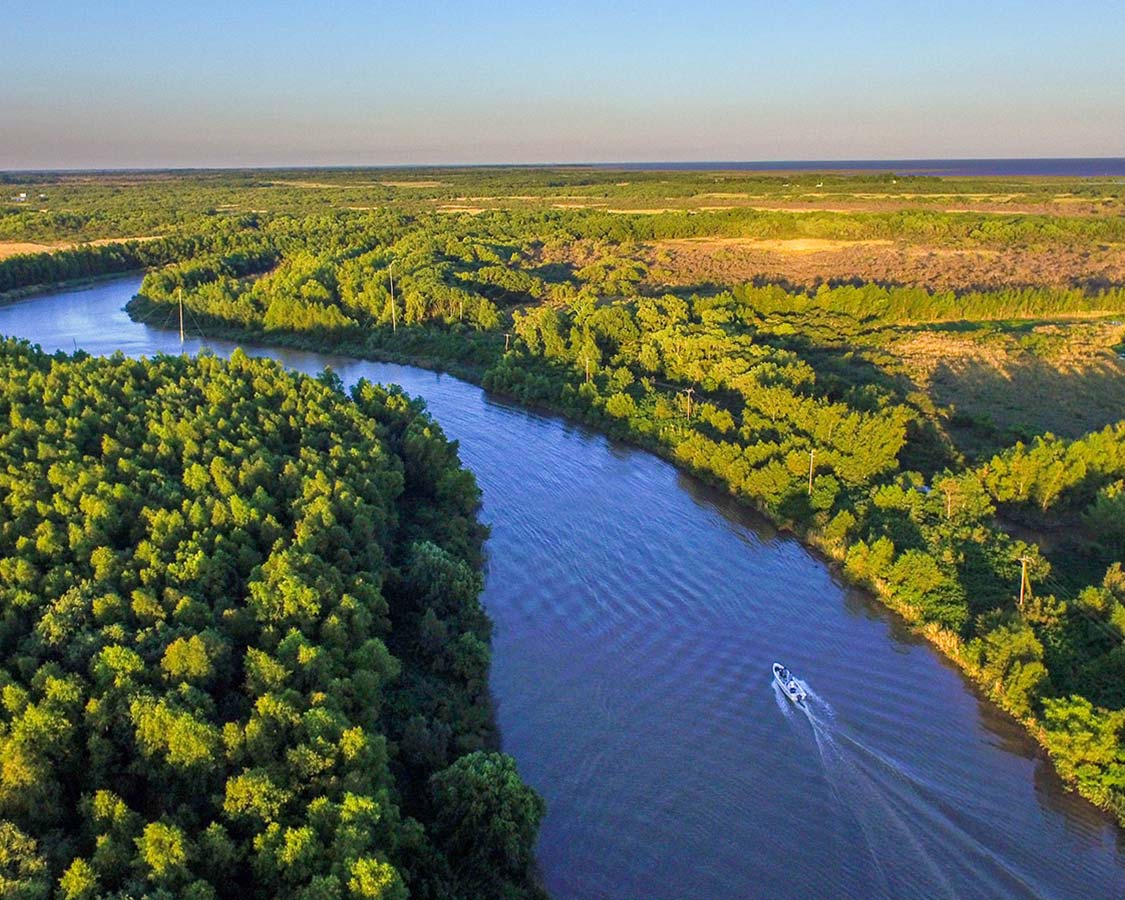 The province of Buenos Aires is large, covering over 500 sq km and over 12 million people fill its borders. But there is a place, just 27 km from Buenos Aires that will make you feel as though the bustling metro is a million kilometers away. Named for the "Tigres" or Jaguars that were hunted there in the past, the Delta Parana in Tigre, Argentina, is the perfect escape from the madness of the big city.
Make sure to subscribe to our YouTube channel see all our latest videos!
What is the Delta Parana in Tigre?
The coffee-colored waters of the Delta Parana in Tigre offer a glimpse of a vastly different lifestyle than that of the urban jungle. Here you will find quaint houses on stilts, children heading to school on boat buses, and countless rowers and kayakers navigating the many tributaries of the Parana river.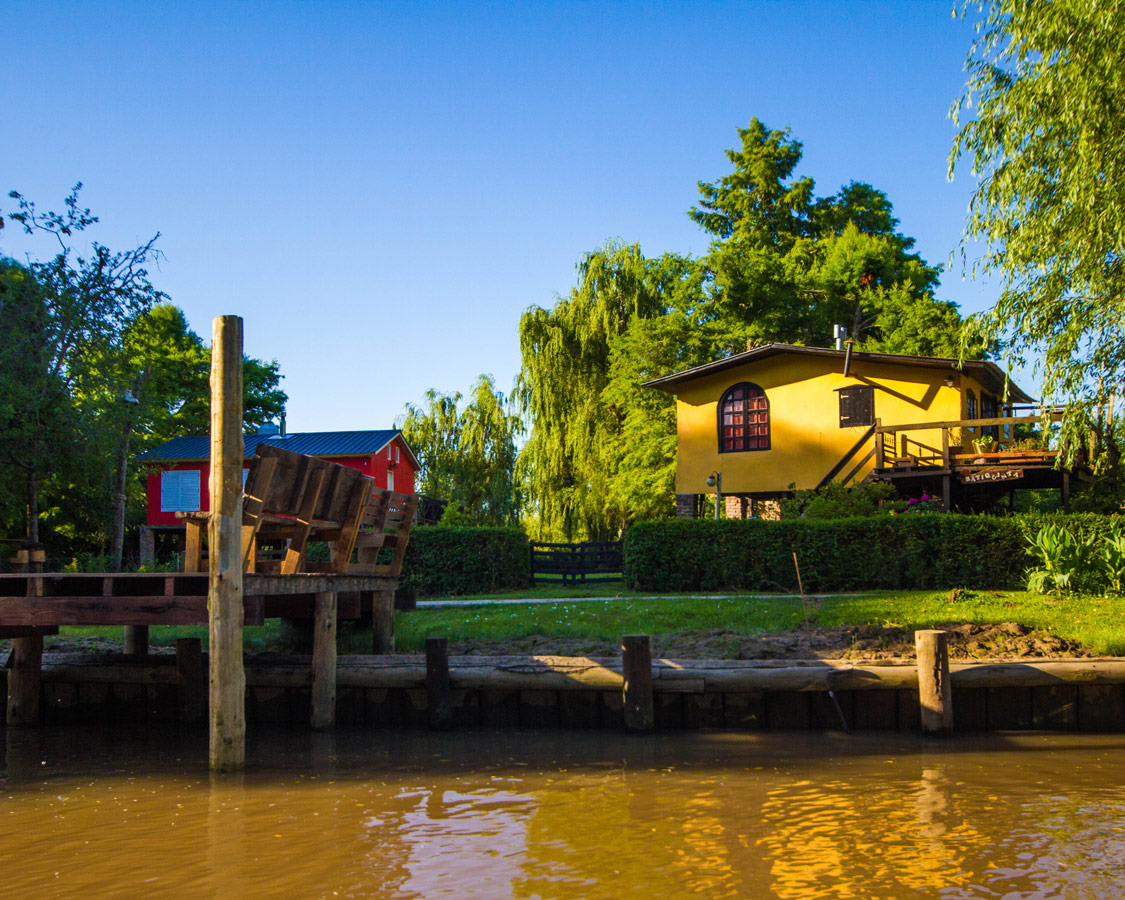 This area has a combination of long-term local residents, who work and live in the Delta, as well as acting as cottage-country for those well-to-do residents of the city. The narrow rivers and marshland of the Delta Parana in Tigre offer a drastically unique vista from the urban center.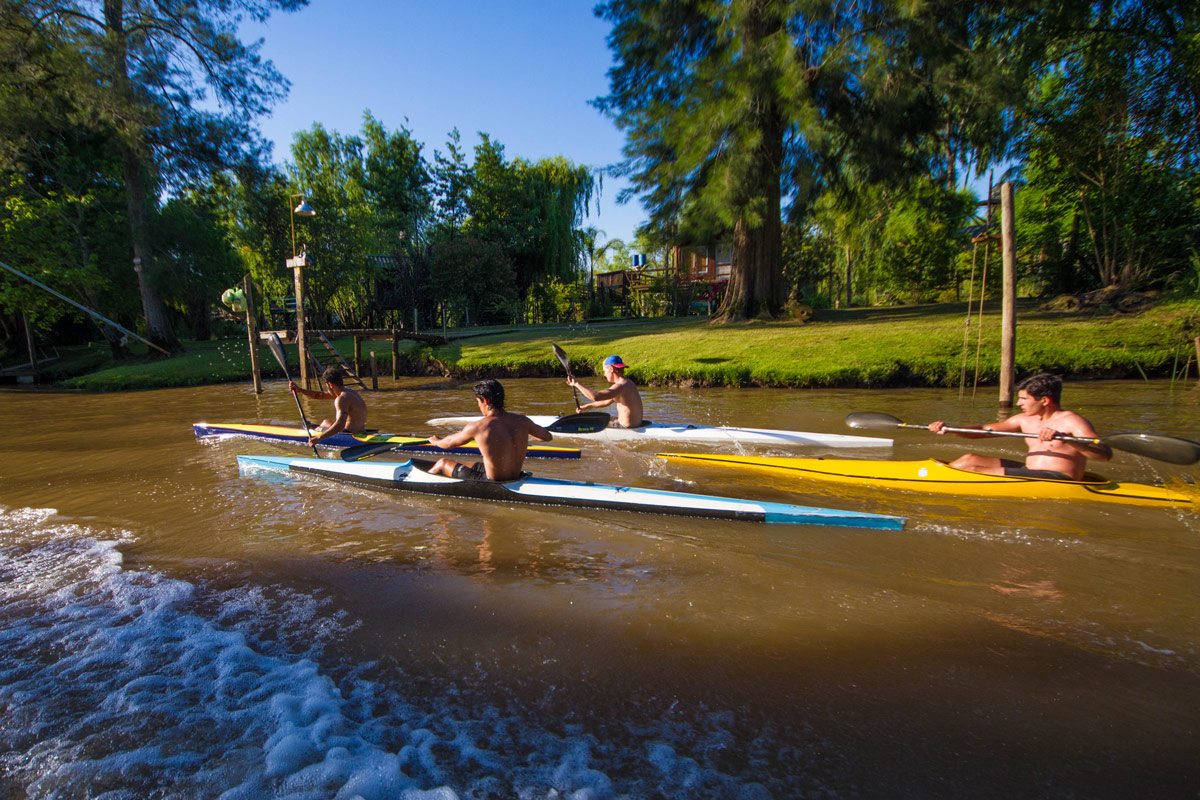 Getting to Tigre from Buenos Aires
There are three ways of getting to Tigre from Buenos Aires. You can catch a bus, hop on the Mitre or Retiro train lines, or take a cab. The train tempted us, as the cost was very low, but whenever we mentioned taking the train from Retiro station, we were looked at like we were crazy for visiting what the locals consider to be a dangerous and crime-ridden station.
Although we had read the train was an easy way to travel, with all our camera gear, and the kids, we opted to make safety-first and went with a cab ride instead (AR $330).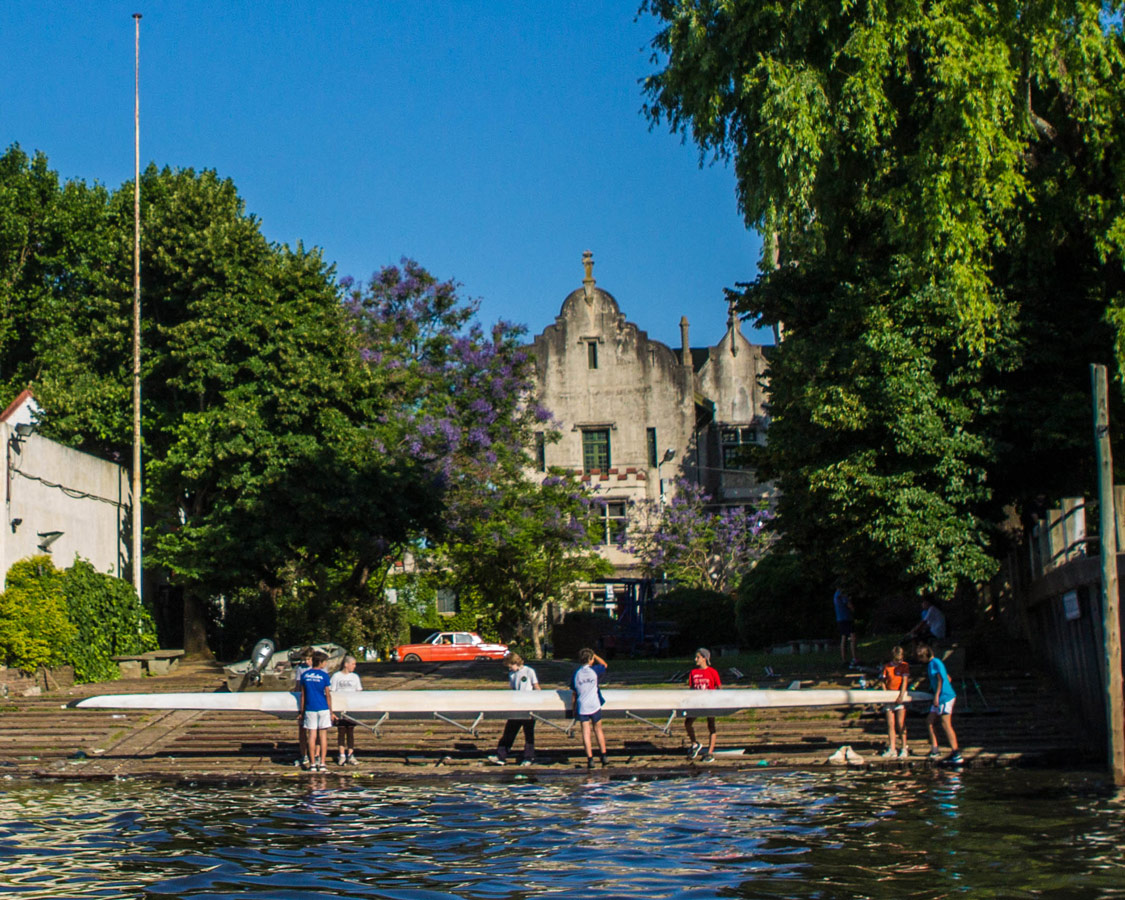 The main waterfront area of Tigre espouses it's strong European influences with many rowing clubs, each started by immigrants from countries such as Spain, England, Italy. The area is clearly popular with locals, featuring classy and laid back restaurants, a small amusement park, and quaint shops. It's also an exciting day trip from Buenos Aires for both locals and tourists alike.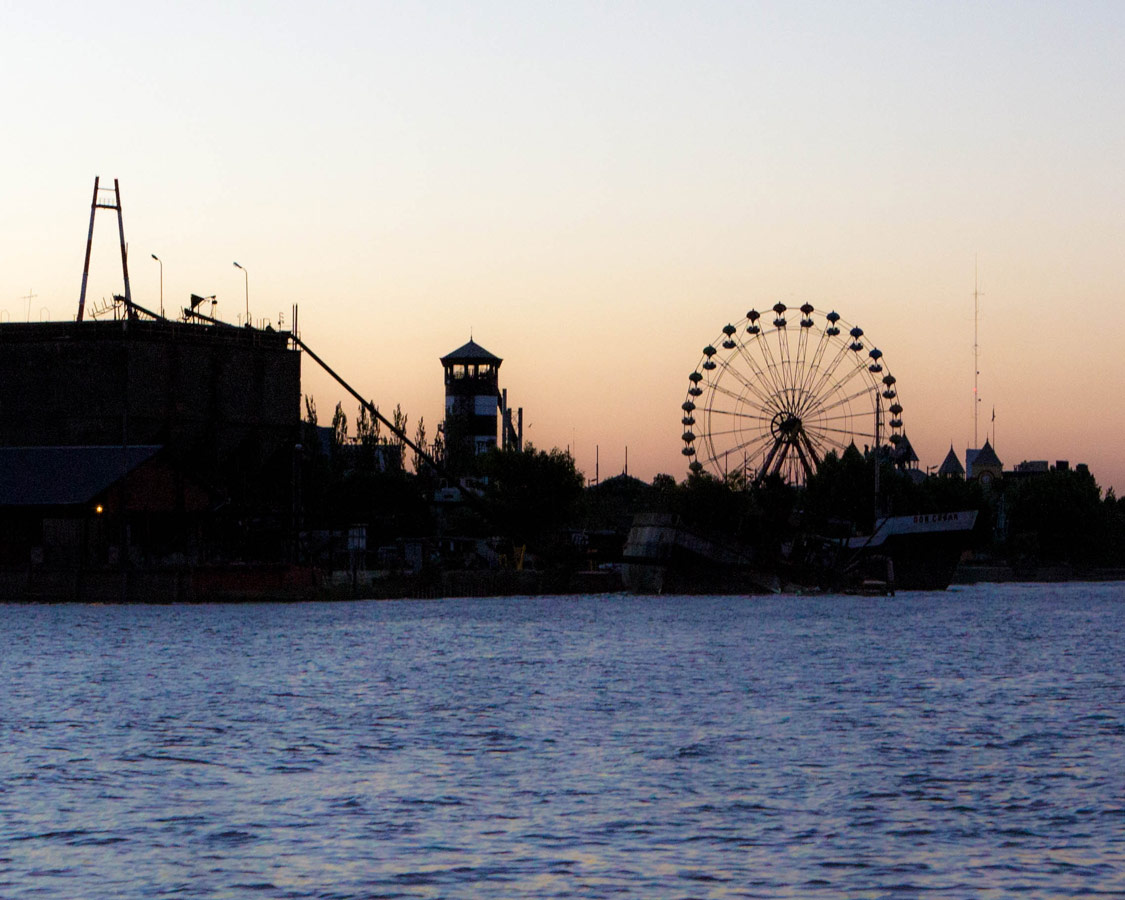 Boating through the Delta Parana with Safari Delta
We booked ahead with Safari Delta run by a man named Fernando and the boat captain Sergio. There are a lot of companies that offer tours of the Delta, but most of them are large boats that need to stick with the wider and more easily navigable sections.
We opted for a tour with Fernando due to his fantastic reviews on TripAdvisor, and the fact that he offered his tours in a small motorboat that would give us access to the less-traveled sections of the Delta Parana in Tigre, Argentina. What we loved most about touring with Safari Delta was their infectious attitude. They were genuinely having as much fun as we were, and the boys got along absolutely spot on with them.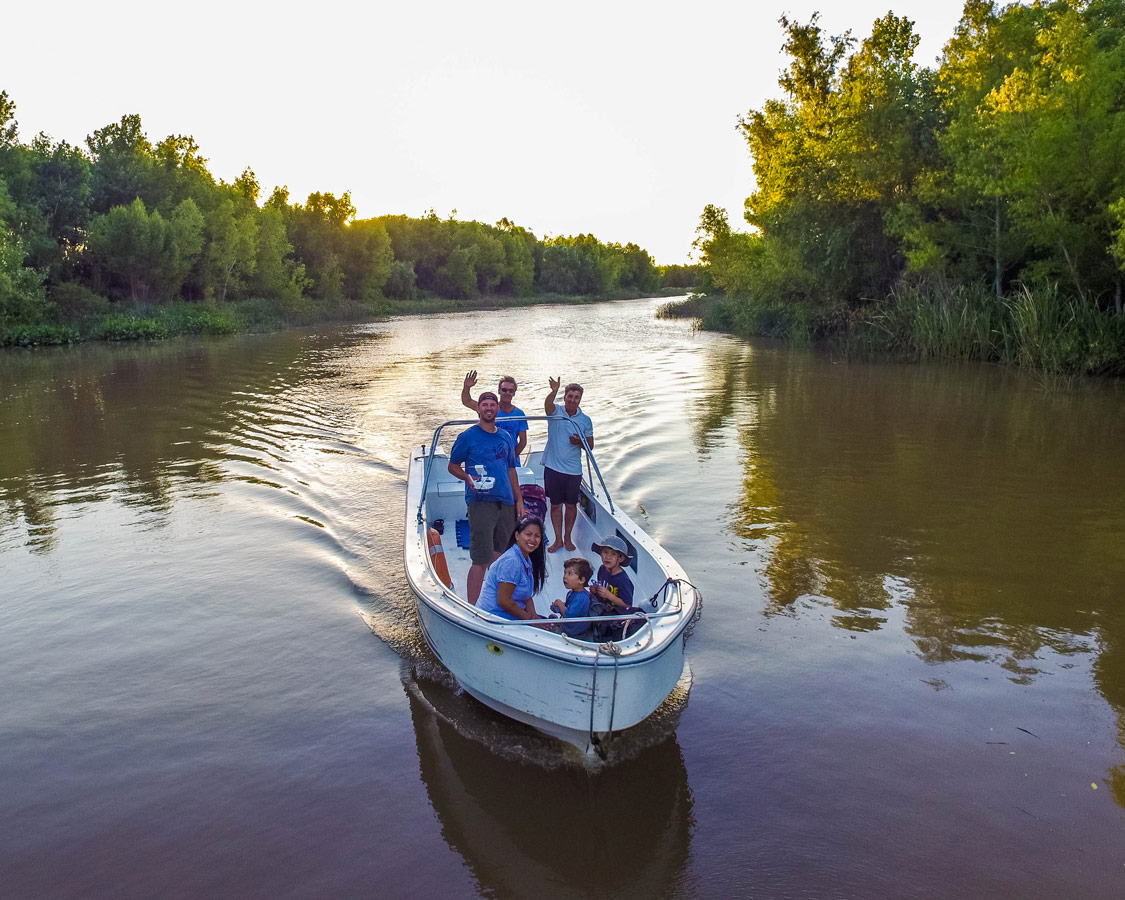 Because the Delta Parana is only accessible by boat, everything you need must be water accessible. The gas stations and restaurants were all boat-only access. We stopped at the famous El Hornero to grab some sandwiches to eat on the boat, but the boys convinced us that the chocolate mousse would be a good investment as well. It was!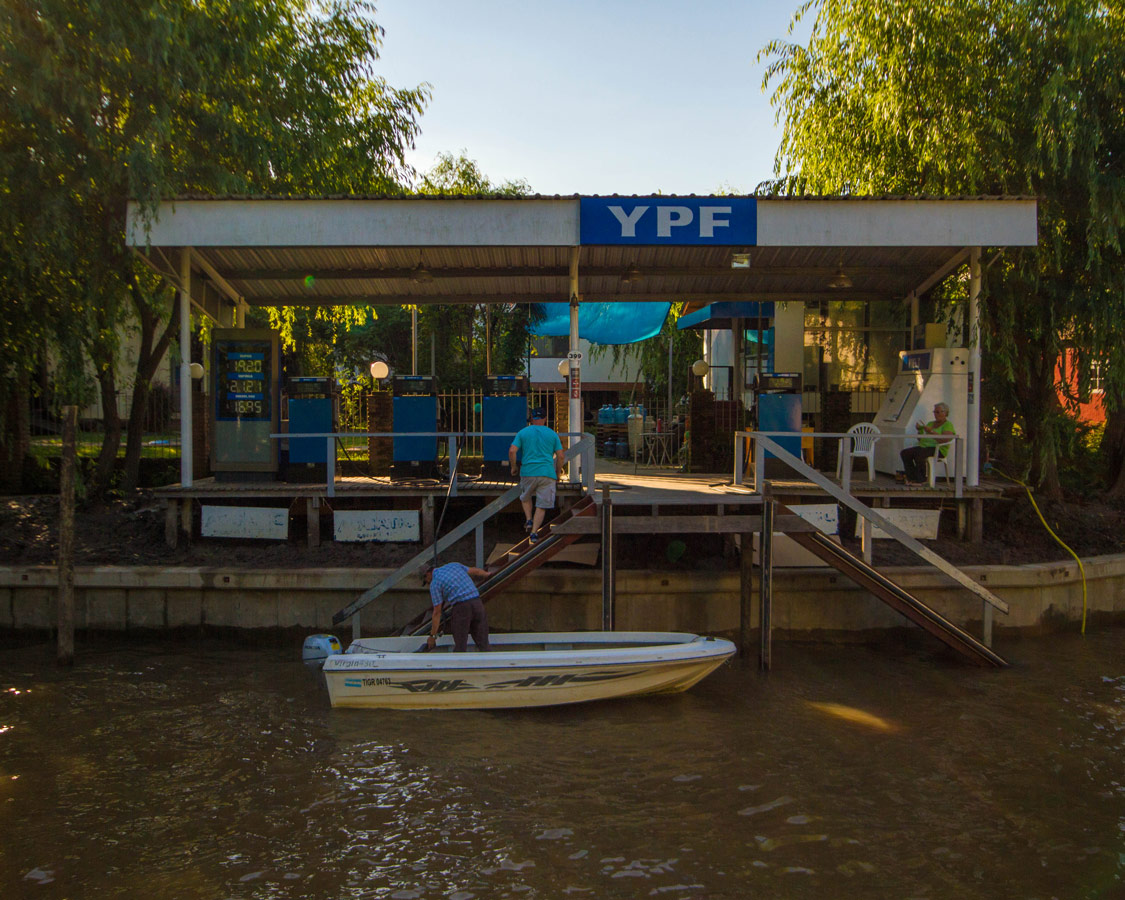 A pirate ship in the Delta Parana
Fernando and Sergio gave me a load of freedom to pull out my drone and get some great shots of the Delta Parana, and their intimate knowledge of the delta really helped us explore some seriously cool areas. They pulled caterpillars from trees, found ripe bushes of blackberries for us to eat and so much more.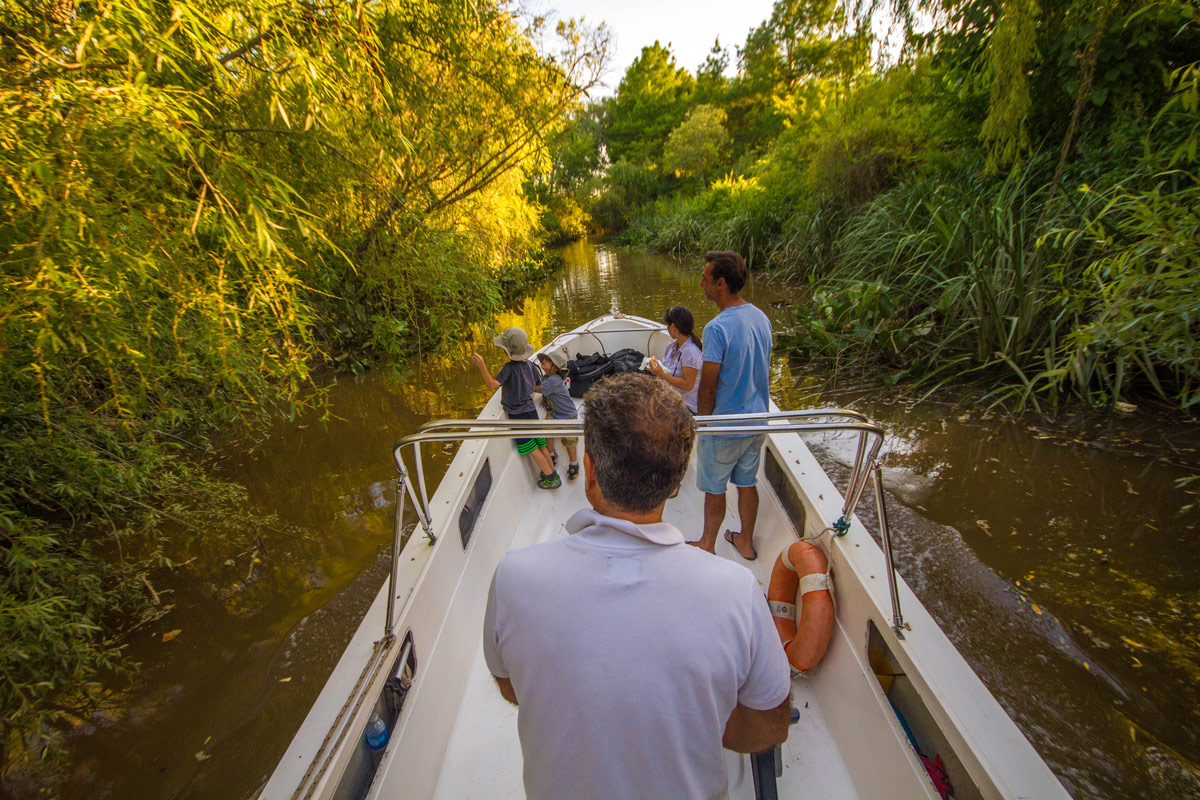 One part of the trip that was really cool was coming across a huge pirate ship docked in a small river in the Delta. Fernando explained that there are some highly skilled ship workers that live in the area, and this ship had been undergoing renovations for the past year and a half.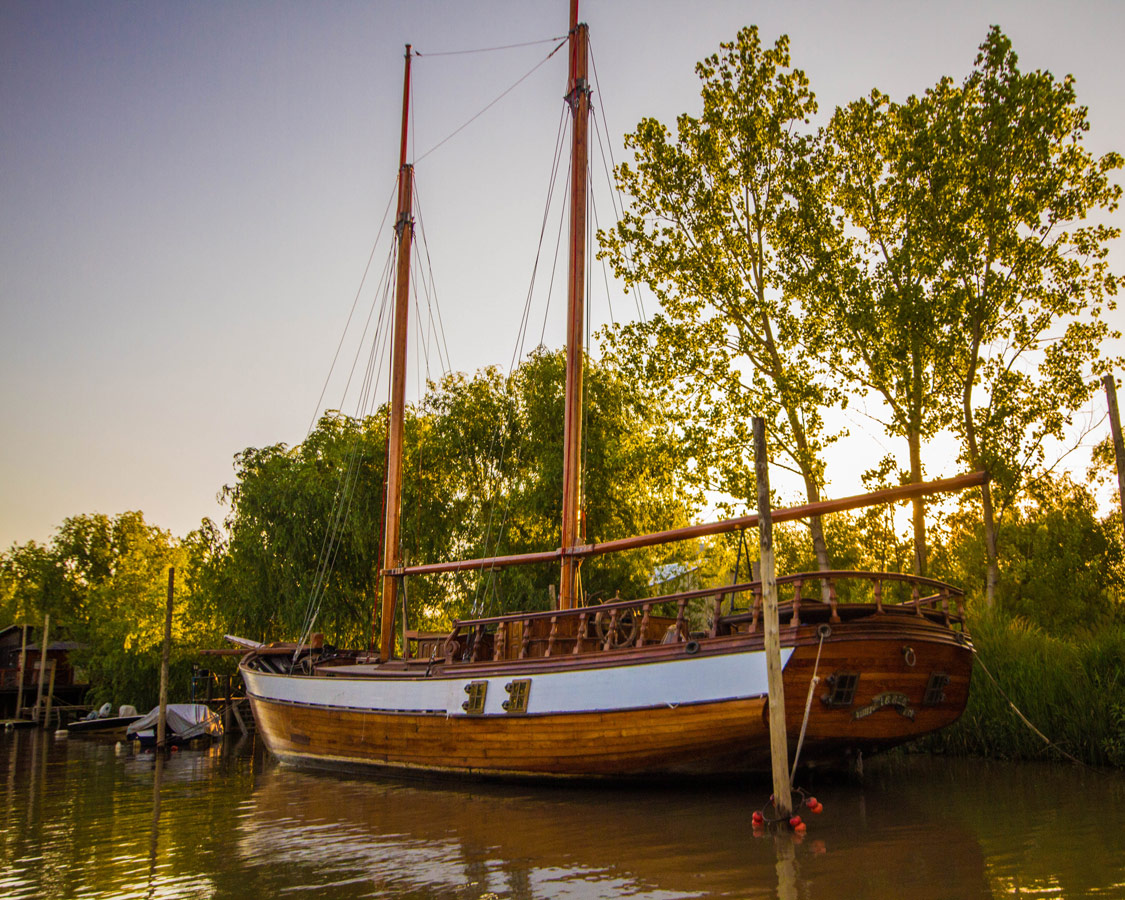 Into the Big Waters
As much as exploring the narrow rivers of the Delta Parana was enjoyable, the boys really got excited when we hit the open waters of Rio de La Plata. The boys loved the wavy seas so much after our less than stellar experience boating in Bermuda. I'm starting to think that maybe it's just me as a boat captain that they don't trust!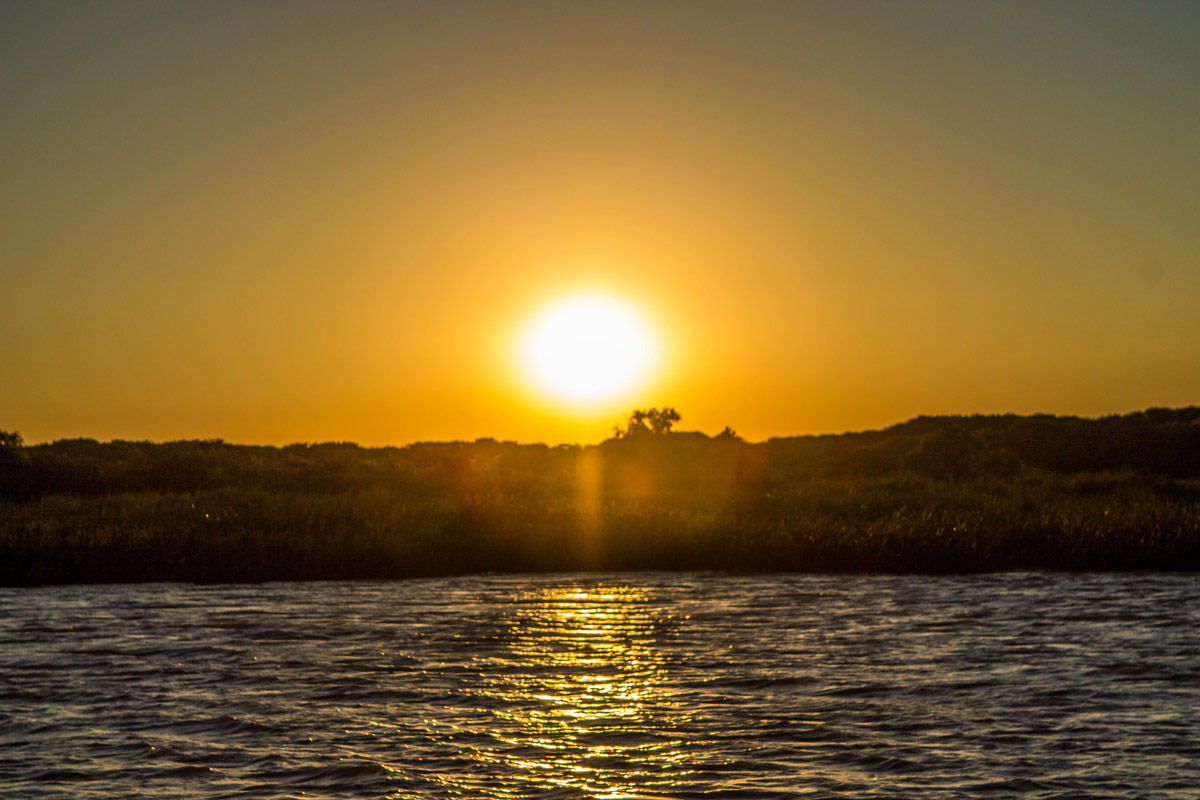 As we pulled out in the Rio de La Plata, the views changed completely. The waters were full of kite-surfers and sailboats, and the view of the city Buenos Aires in the distance was just stunning.
Boating through a boat graveyard
As we returned towards the main channel of the Delta Parana, C shouted out that there was a shipwreck! Then another, and another! All around the waters were full of large boats that had been scuttled on the shores of the river. Some had been left out of negligence, while others were awaiting repair or salvage. These boats made for a very cool end to our journey. The huge boats sat, mostly submerged, some acting as camping spots for local fishermen.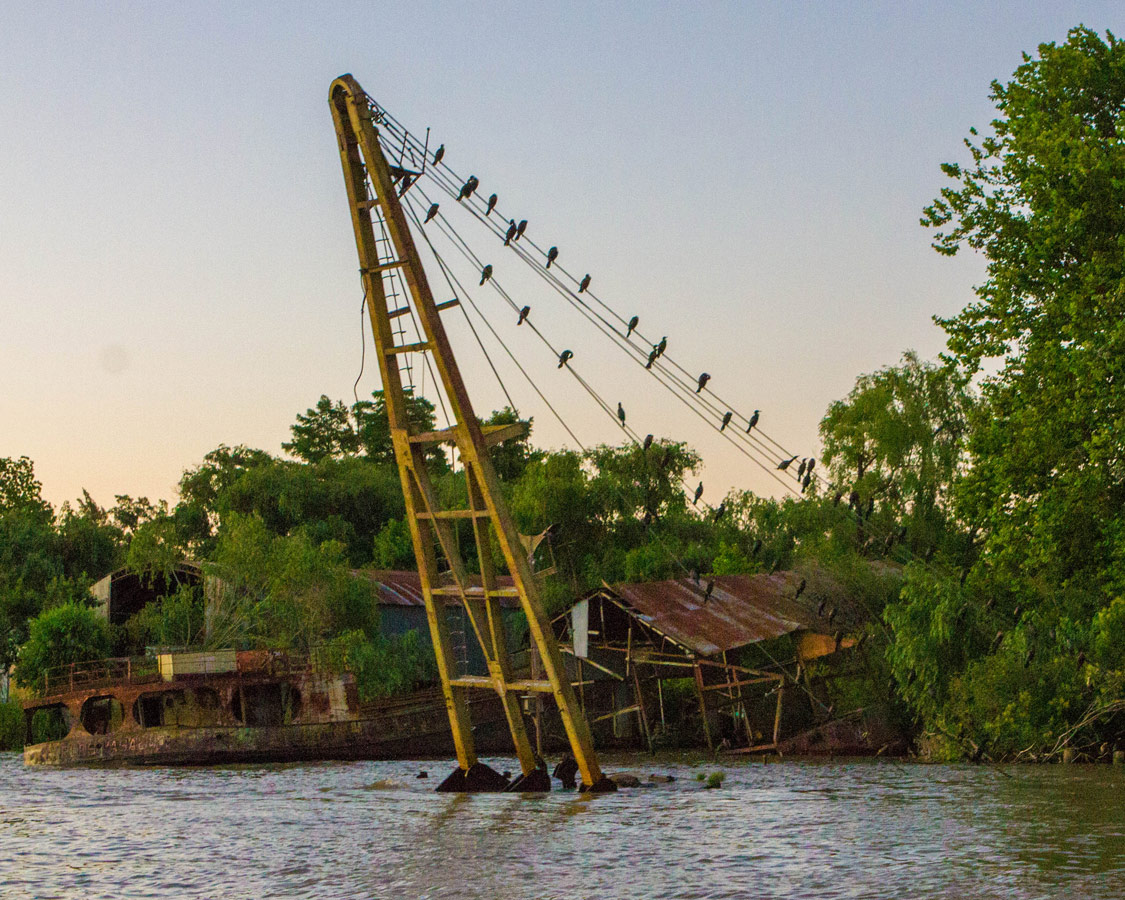 Is a boat tour of the Delta Parana worth it?
Boating along the Delta Parana was a highlight of our trip to Argentina. It was relaxing, fun, and offered beautiful and unique views. Our experience with Fernando and Sergio was enjoyable and engaging. It was refreshing touring the waters with people who seemed more like old friends than tour guides. They seemed as excited about the experience as we were. We highly recommend a visit to the Delta Parana in Tigre as a day trip from Buenos Aires.
Wandering Wagars is a participant in the Amazon Services LLC Associates Program, an affiliate advertising program designed to provide a means for sites to earn advertising fees by advertising and linking to amazon.com, amazon.co.uk, amazon.ca. Amazon and the Amazon logo are trademarks of Amazon.com, Inc. or its affiliates.
You May Also Like To Read: