From Portuguese luxury to quaint guest houses in lush forests, these are the best Sintra hotels to experience this magical Portuguese city.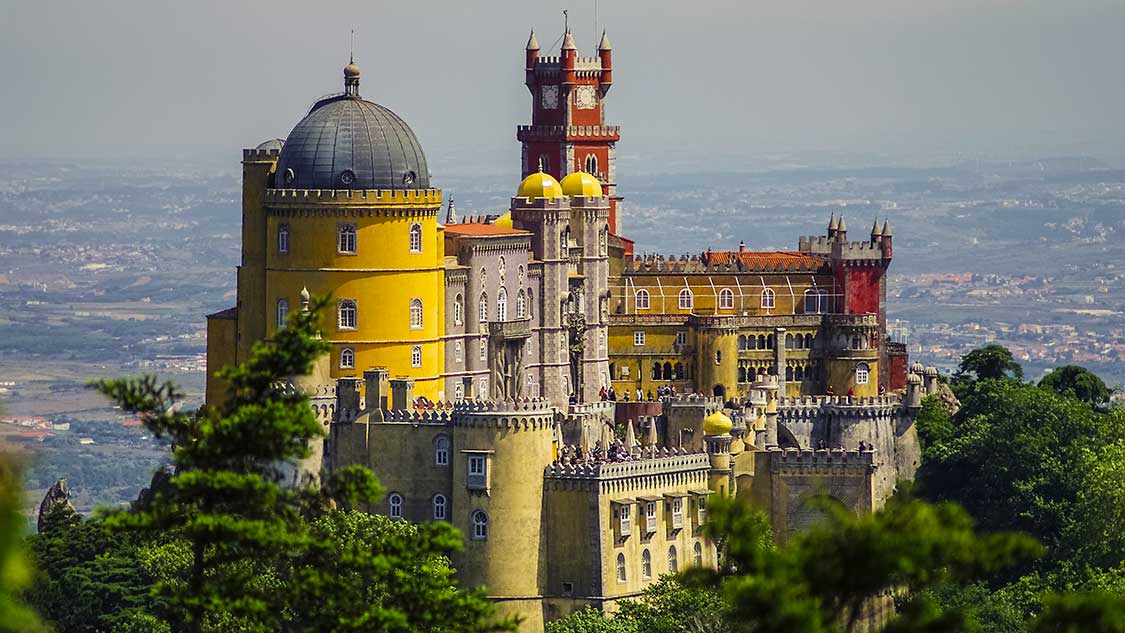 Sintra, Portugal has been called one of the most beautiful city's in Portugal.
In fact, with its stunning collection of castles, palaces, and fairytale gardens, Sintra might be one of the most charming cities in the world.
This thrilling destination is one of the most popular day trips from Lisbon. But for those who want to experience more than just a rushed glimpse of this beautiful Portuguese city, staying in one of these incredible Sintra hotels will allow you to get a much richer taste of why Sintra is one of the jewels of the country.
You'll have the opportunity to wander through the lush mountain forests, dine in quiet cafes along cobblestone streets, and dive deeper into the marvelous Sintra castles that tourists who try to see it all in a day.
These beautiful places to stay in Sintra, Portugal, will take your visit to this fairytale town to another level.
The Best Hotels in Sintra, Portugal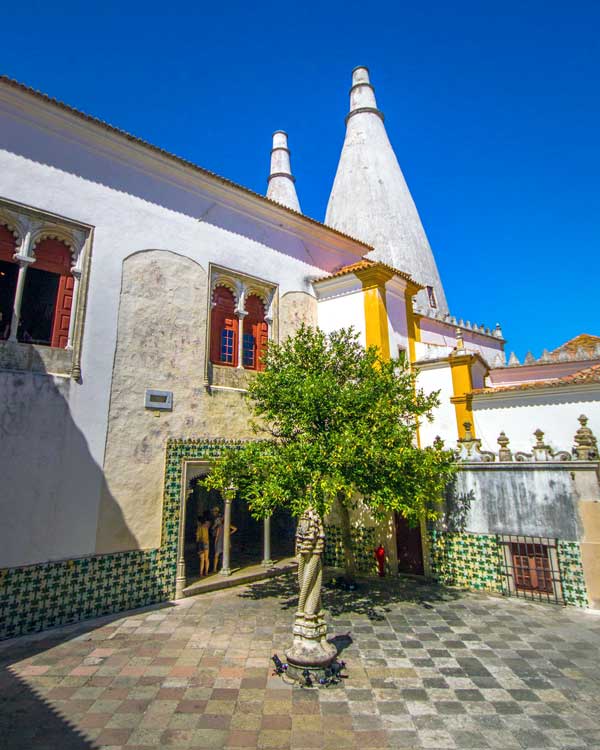 It's hard to find a bad Sintra hotel. I mean, if you look at the city itself, it's gorgeous. And beautiful cities tend to invite beautiful accommodations.
These Sintra hotels will help turn your city adventure into an experience you'll never forget.
Tivoli Palácio de Seteais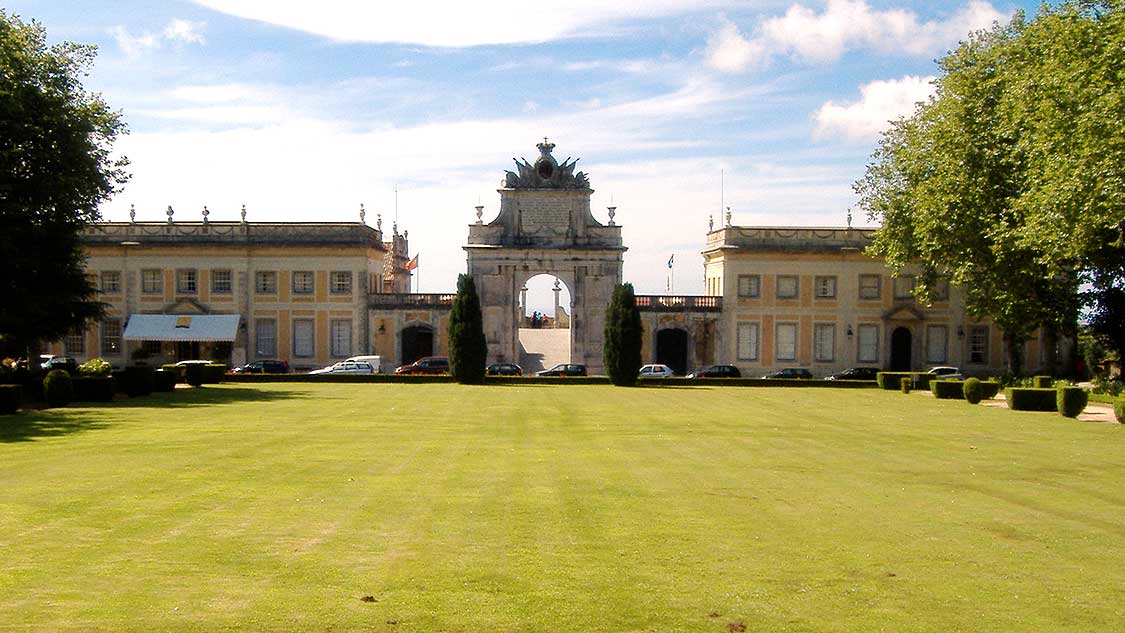 One of the newest and most exciting Sintra hotels gives guests the chance to stay in an actual Sintra palace!
Once closed to the public, Tivoli Palacio de Seteais is now one of the best hotels in Sintra for those who want to dive deeper into the lives of the Portuguese elite.
This is definitely not a budget hotel. But it's the closest you can get to staying in an actual Sintra castle.
If you're hoping for a glance, this luxury hotel is open to the public. But, if you want to wrap yourself in royal luxury, you can spend a few nights here as well.
The Seteais Palace books up fast, so book early if you want to stay here.
Penha Longa Resort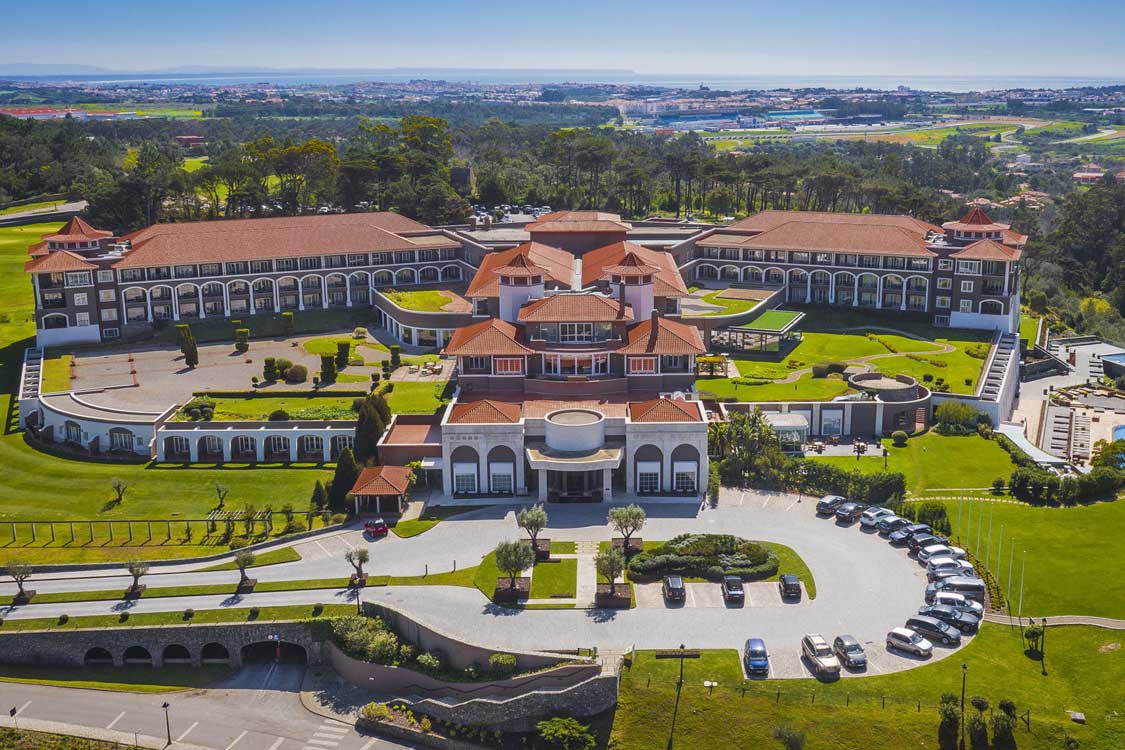 Situated on a gorgeous property that exudes the atmosphere of Portuguese royalty, the 194 uniquely decorated rooms of the Penha Longa Resort will bathe you in luxury.
Every detail has been taken into consideration at this Sintra resort, right down to the designer toiletries.
The on-site golf course, three outdoor swimming pools, and babysitting and childcare services are just a few of the amenities that you'll have access to.
In fact, this is the best resort in Sintra for families. It features playrooms, gorgeous pools, and loads of amenities that kids and adults will fall in love with.
This hotel is just 5 miles from Sintra National Palace for easy access to the city's attractions.
You can compare prices below.
Sintra Boutique Hotel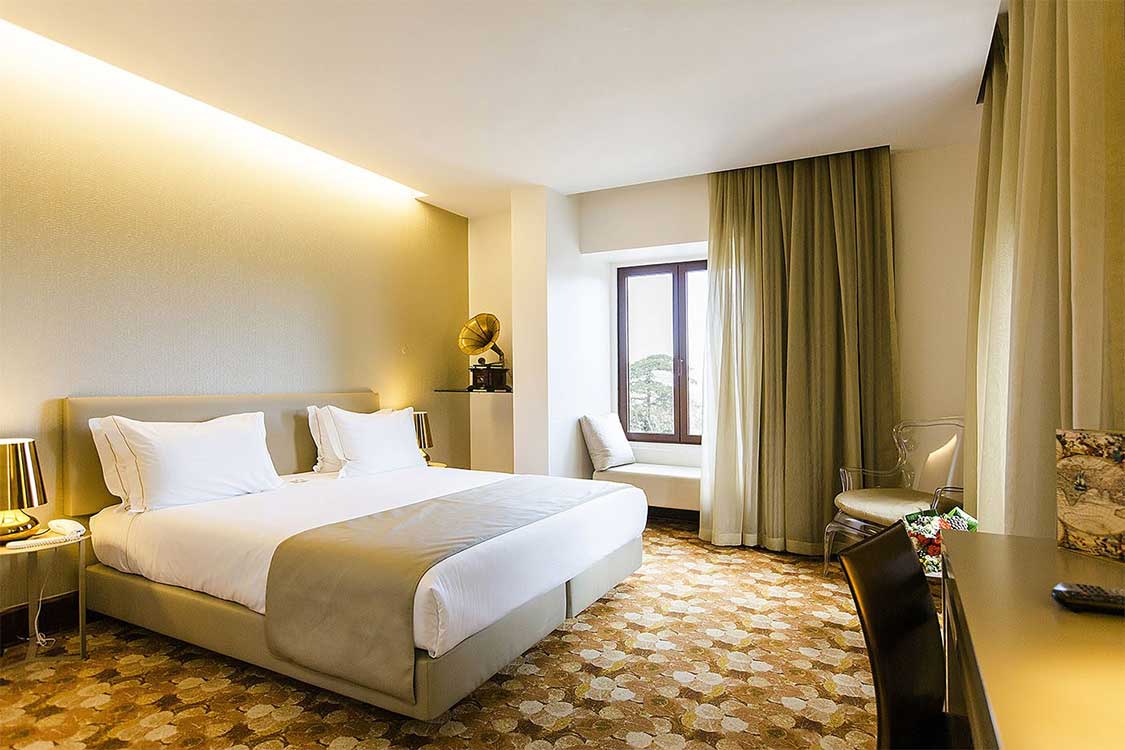 The aptly-name Sintra Boutique Hotel is perfectly located right in the center of Sintra old-town. But it's located off of the main thoroughfare so that guests at this modern Sintra hotel don't have to deal with the afternoon crowds of visitors to the city.
Guests will be treated to views of the historic quarter and Sintra-Cascais National Park. And the hotel is less than a 10-minute walk from the Sintra Train Station. There is also free parking for those who choose to drive to Sintra.
The on-site restaurant is worth a reservation. The menu is classical Portuguese.
You can compare prices below.
Sintra Palace Marmoris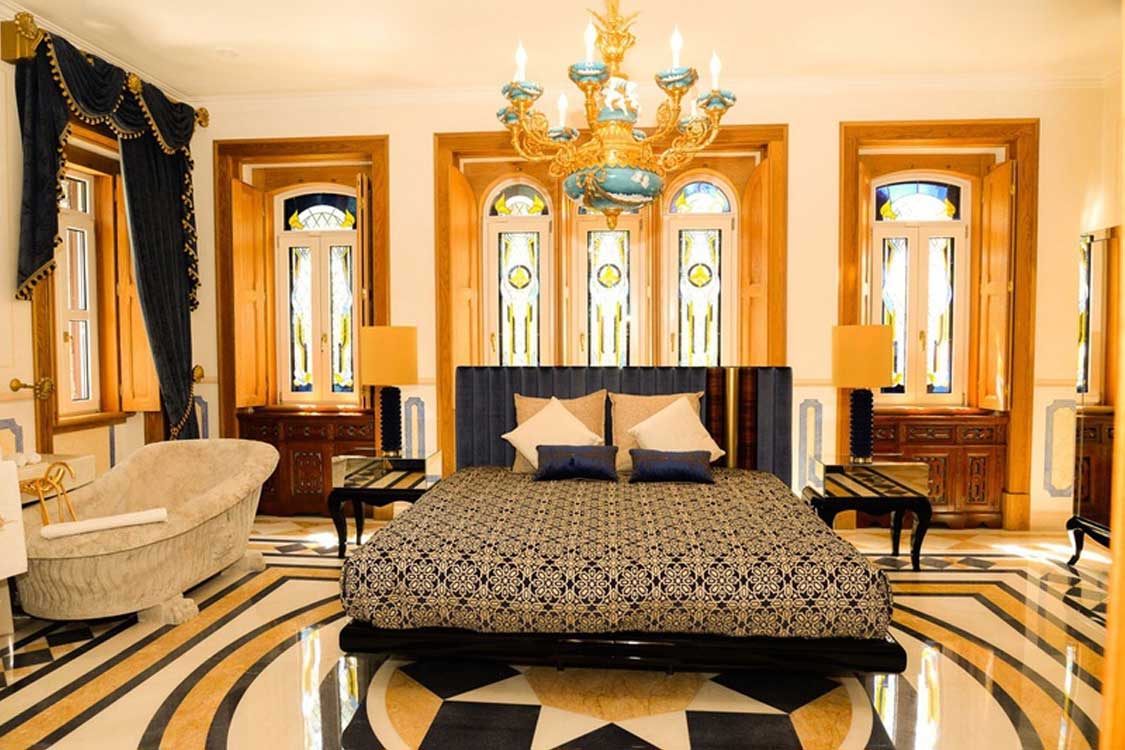 This beautiful nine-bedroom Sintra hotel is situated in a local mansion dating back to the 1890s.
Sintra Palace Marmoris is located within the grounds of Sintra-Cascais National Park and is surrounded by a forest and lush gardens.
The units are lavishly decorated, and marble is featured nearly everywhere, including the exquisite bathtubs, thanks to the hoteliers also owning a marble quarry in Alentejo.
There is also a nice on-site restaurant featuring Portuguese cuisine.
You can compare prices below.
Casa Holstein Quinta Sao Sebastiao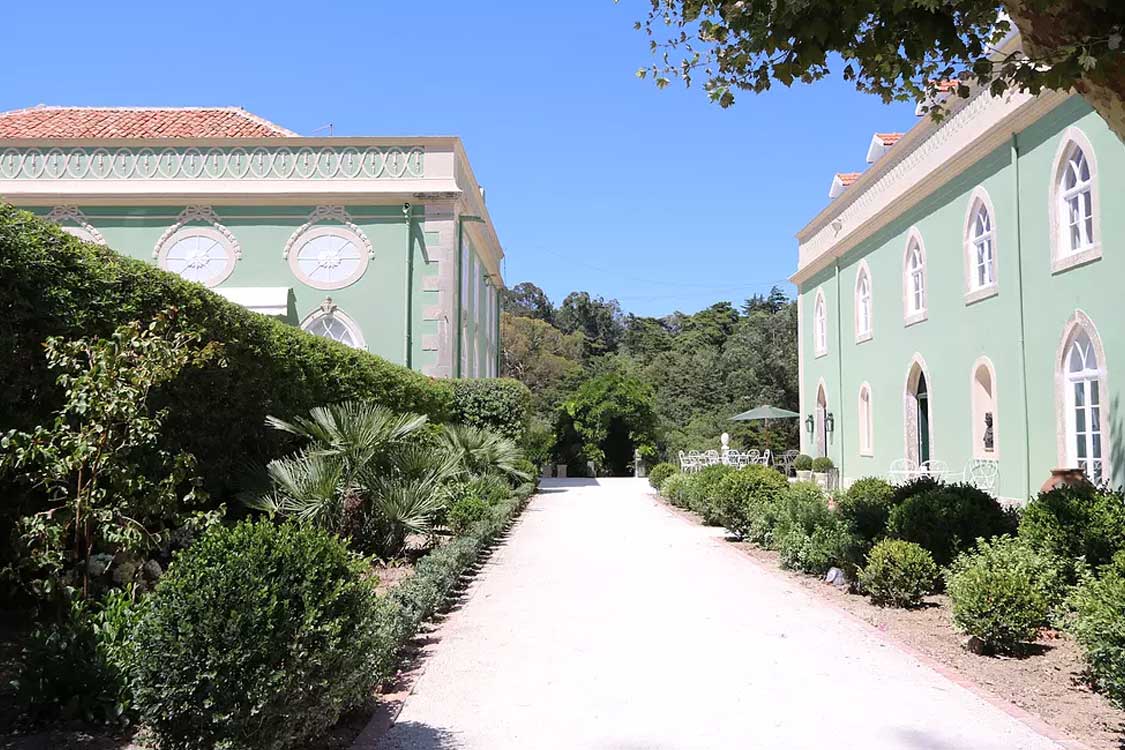 Another gorgeous small hotel in Sintra located right in the center of the old town is Casa Holstein.
This gorgeously-renovated 19th Century townhouse is quiet, comfortable, and well taken care of by local owners who have a deep passion for Sintra and the visitors who come here.
Why not upgrade to one of their Superior Rooms for a special night, which includes a private balcony with beautiful views.
You can compare prices below.
Casa Miradouro Guesthouse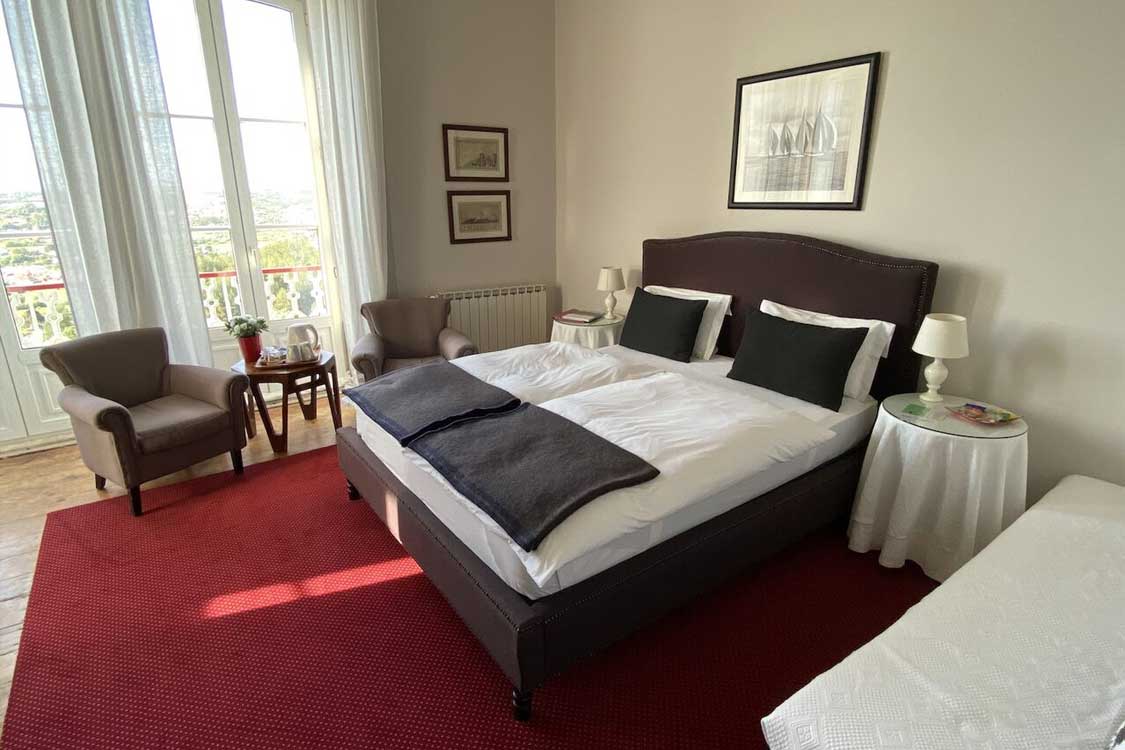 This pretty hillside guesthouse in Sintra offers wonderful views of both the lush forests and Pena Palace from a well-manicured garden and terrace. In fact, these features earned this Sintra hotel the nickname of "Viewpoint House".
Casa Miradouro is elegantly decorated and features high ceilings and rooms laden with rich hardwood furniture.
The house itself dates back to the late 19th Century and features eight elegantly designed bedrooms, a bar, library, garden, and game room.
You can compare prices below.
Casa do Valle Guesthouse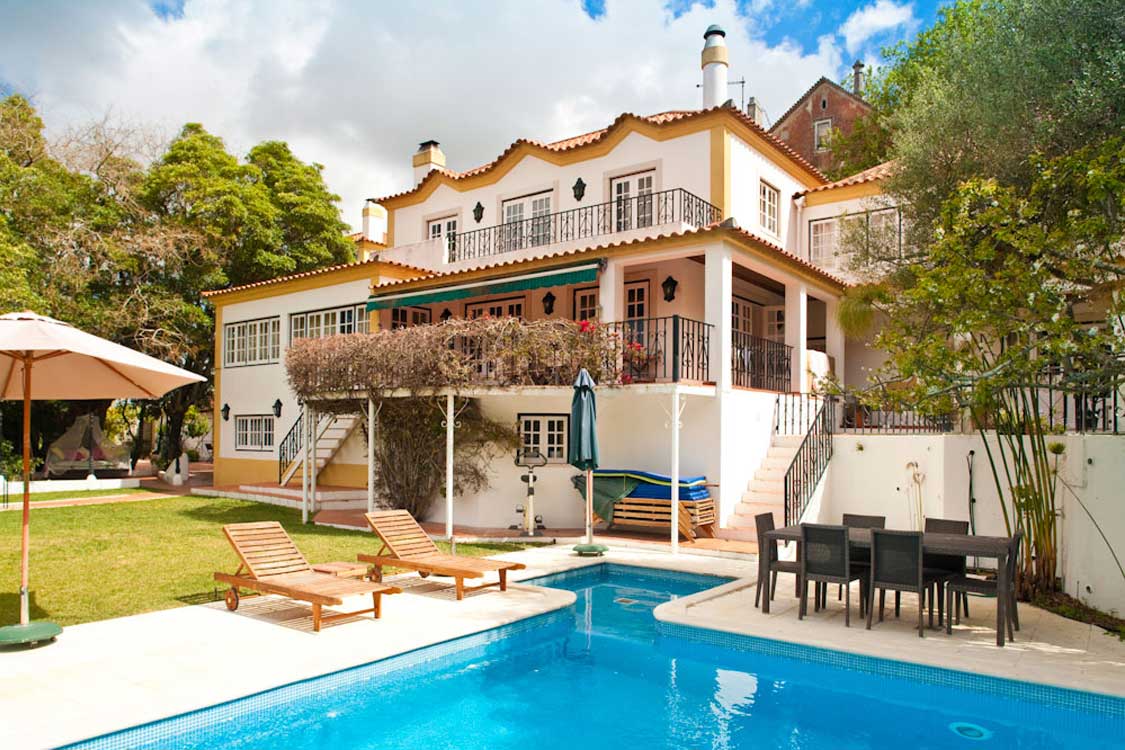 Centrally located right across from the Sintra Train Station, this Sintra guesthouse is right in the heart of the action.
Casa do Valle is located in a very-unique 19th Century art deco house that is often touted as one of the best hotels in Sintra.
Teeming with natural light and sporting vintage furniture, the eclectic styles, and lavish garden will transport you to another age.
An on-site restaurant and breakfast are available that you can enjoy on the rooftop terrace or picnic area.
You can compare prices below.
Tips For Visiting Sintra
Like any popular tourist destination, visiting the castles of Sintra, Portugal is best enjoyed with a little bit of planning (but not so much that you can't enjoy yourself).
Dress Comfortably – As much as the glorious palaces deserve it, Sintra is a place to leave the high heels and dress shoes behind (or at least store them in a bag). You'll be doing a lot of walking, and if you don't want to tend to blisters, you'll appreciate some walking shoes.
Pay Attention To The Weather – With any mountain town, the weather in Sintra can be unpredictable. The temperature can be hot and sunny one minute and foggy, cold, and rainy the next. This weather often leads to the magical fog that lays on top of the forest canopy. Dress appropriately and bring a rain jacket.
Time Your Visit – As the day gets on, things in Sintra get busier. If you want to beat the crowds, stay in one of these Sintra hotels and get started bright and early. If you really want to enjoy yourself, set aside two days in Sintra.
Attraction tickets – You can purchase most Sintra Castle tickets in advance through this website. As a bonus, you'll get 5% off of the price.
Now It's Time For You To Enjoy These Hotels In Sintra for Yourself
If you love castles, there are few better places in the world where you can see as many unique and fascinating ones as you can in Sintra, Portugal.
If you've already seen the Sintra castles, drop a comment below and tell us about your experience. Or, if you love to travel with kids, head over to our Family Travel Facebook Community and share your tips. We would love to hear your ideas.
Wandering Wagars is a participant in the Amazon Services LLC Associates Program, an affiliate advertising program designed to provide a means for sites to earn advertising fees by advertising and linking to amazon.com, amazon.co.uk, amazon.ca. Amazon and the Amazon logo are trademarks of Amazon.com, Inc., or its affiliates.
You May Also Like To Read:
Pin This Post For Later: