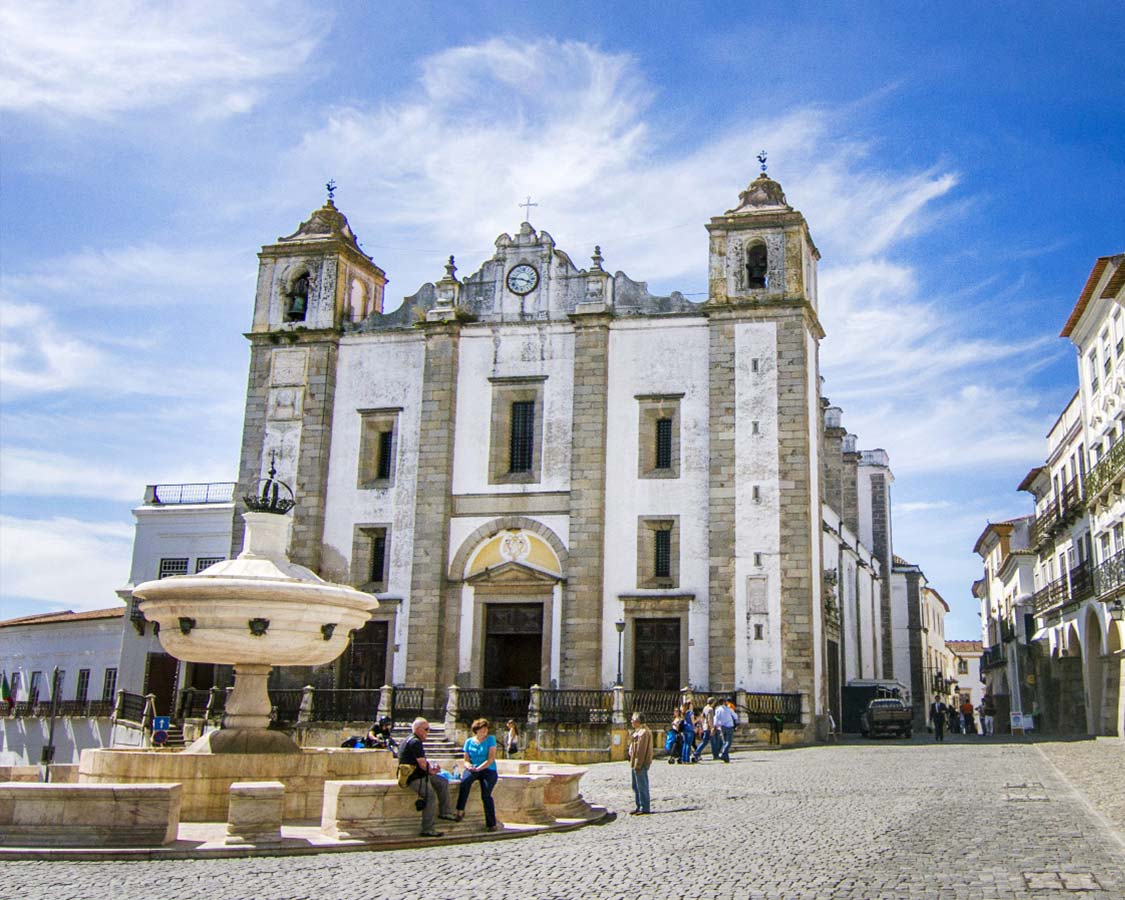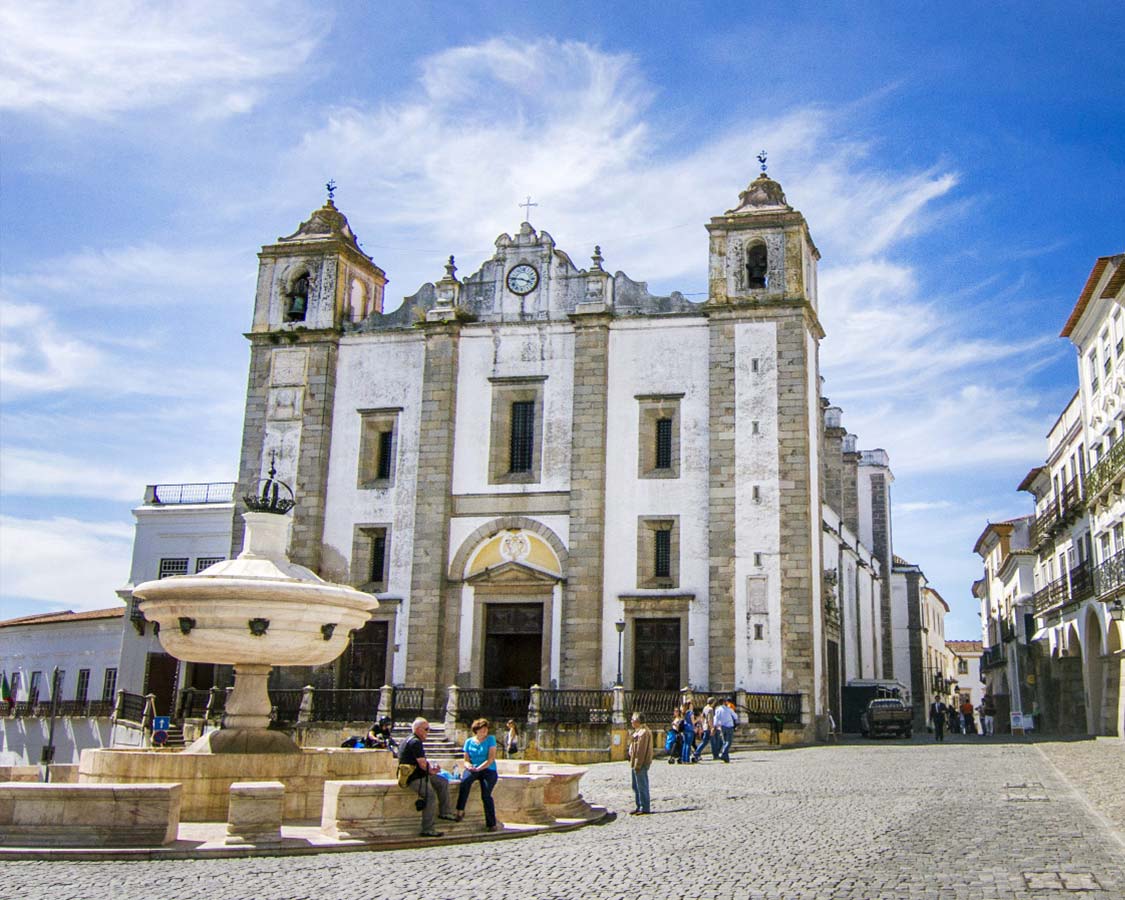 Why We Don't Recommend A Day Trip to Evora Portugal
Evora Portugal is picturesque. The classic buildings, old-world charm, Roman ruins and more make it a breathtaking destination for many people who travel to Portugal. So why don't we recommend a day trip to Evora Portugal? Read on and discover.
Our Day Trip to Evora Portugal
The end of our Portugal trip was near. We were completely relaxed having just spent a couple of days in the Algarve. But, with one more day left we chose to explore the medieval city of Evora. Evora is in the Alentejo, Portugal region, less than 2 hours drive from Cascais and nearby Lisbon, where we had been staying. We had rented a car for our family travel in Portugal, so it was easy to get around. Evora, Portugal has been consistently touted as one of the best places to visit in Portugal. Most of the city's attractions are conveniently located within the city walls. So, we figured from Cascais a day trip from Lisbon to Evora is doable.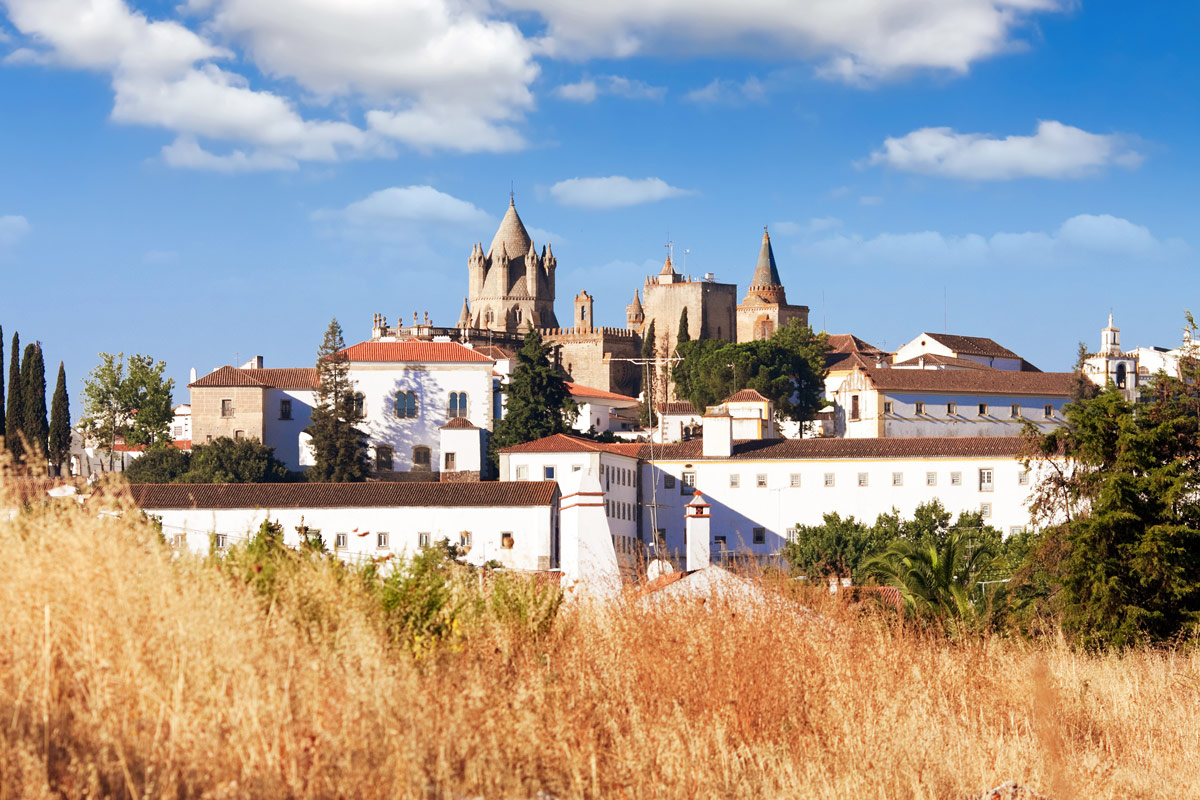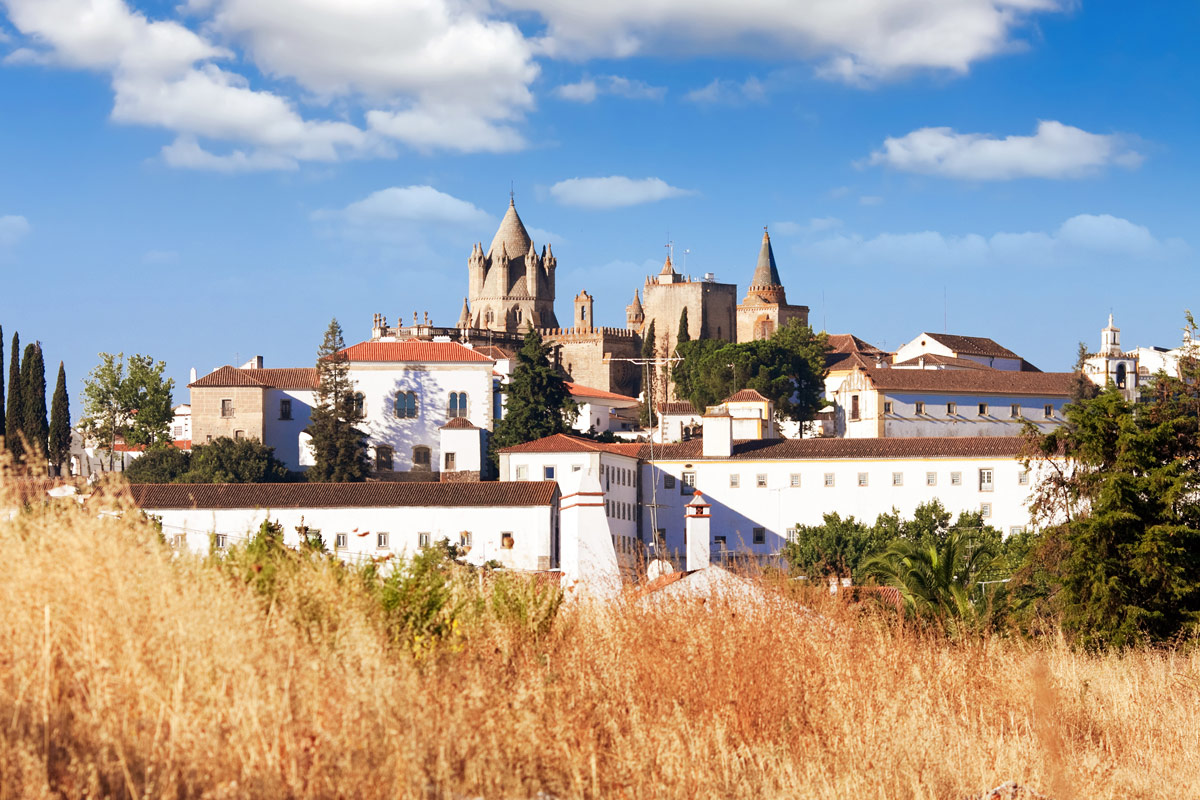 Pro-Tip: If you do not have your own car, from Lisbon you can use the bus or train to get to Evora.
We headed out bright and early and took the toll road to avoid traffic. We didn't need the help of the GPS, as it was a straight shot on the highway from our family-friendly accommodation in Cascais. Soon, we could see the walled city in the distance. Hoping to avoid the parking chaos we experienced in Sintra, we picked one of the many parking lots just outside the city walls and walked to the town.
Roman Temple (Temple of Diana)
As we approached the city we instantly knew we were in the right place when we spotted the ancient Roman Temple. Interestingly, it is also known as the Temple of Diana even though there is no proof that the temple was ever dedicated to the ancient goddess of the hunt. The Roman ruins in Evora are 14 surviving columns topped by Corinthian capitals on a granite base. Even though it was built in the 2nd or 3rd century, the Temple is in remarkably good shape. Apparently, the Temple was walled up in the middle ages and used as a slaughterhouse which is why when it was excavated it was in remarkably good condition. The ruins stand out against the more classic Portuguese architecture in Evora, making it one of the best places to visit in Portugal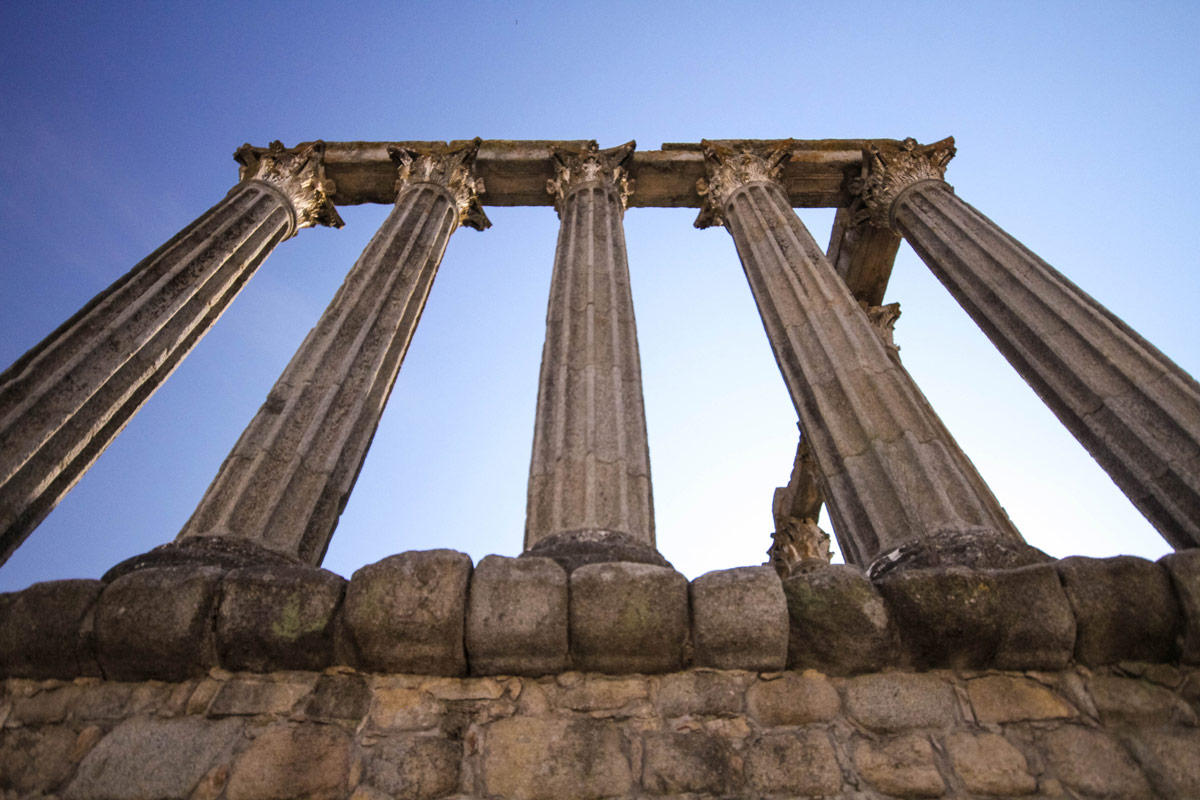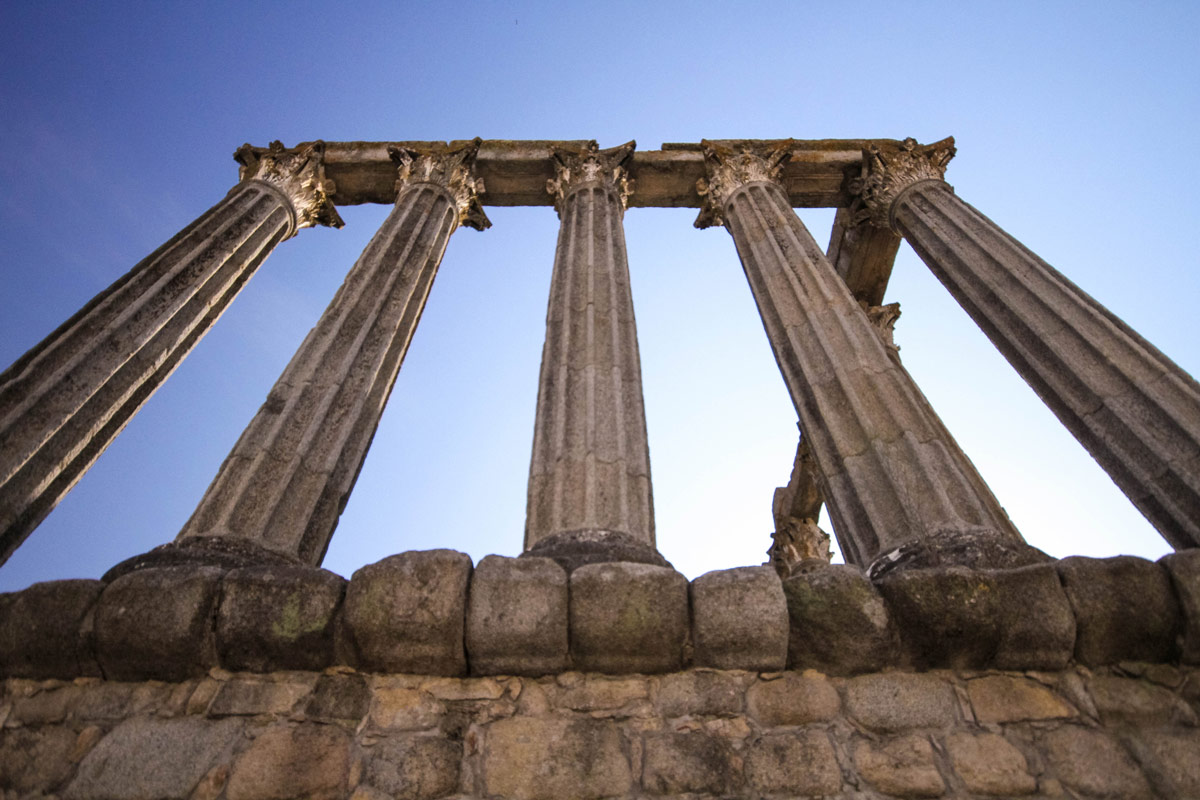 Se (Cathedral)
Our next stop, Evora's Cathedral, was across from the Roman Temple. It is known for having asymmetrical towers (one tower is turreted and the other is topped by a blue cone). The Se took 50 years to complete and looks more like a fortress with its weathered granite than a cathedral. We took some time to admire the portal between the towers which contains wonderfully sculpted Apostles.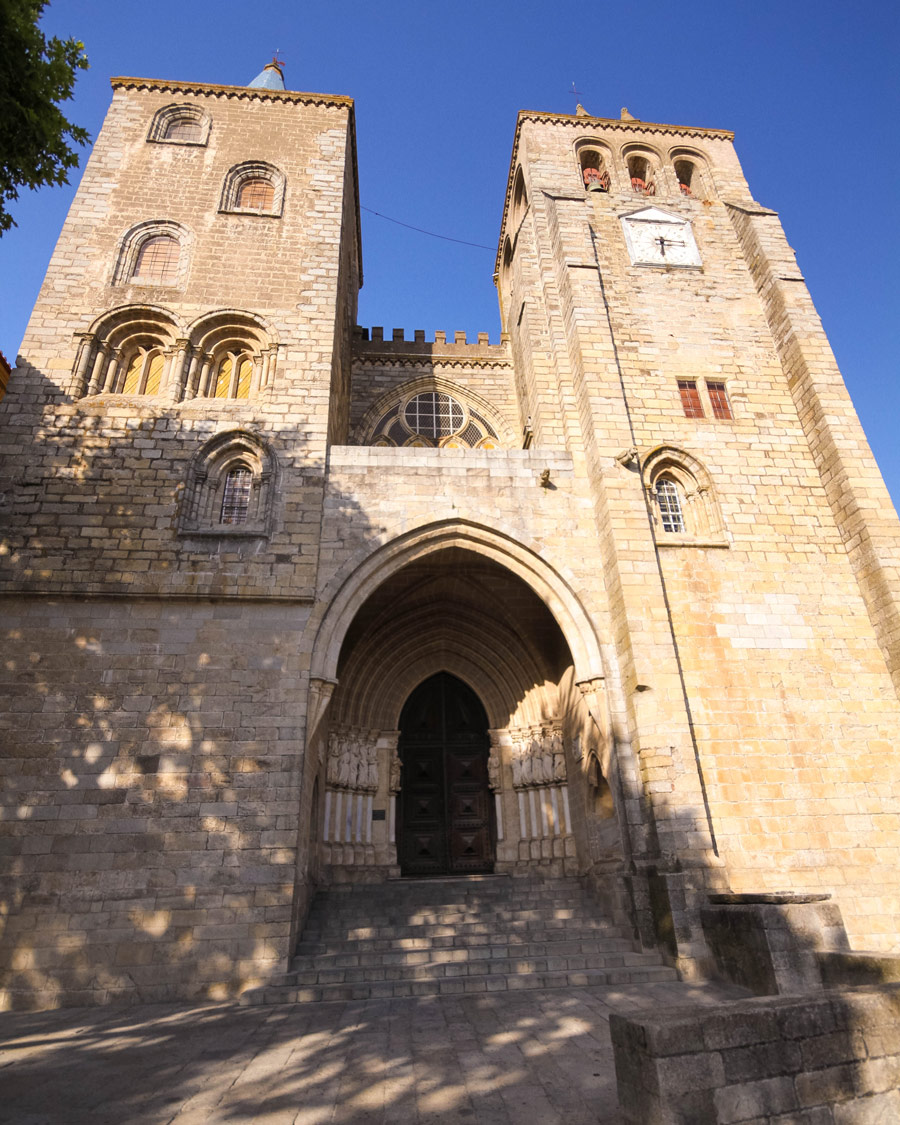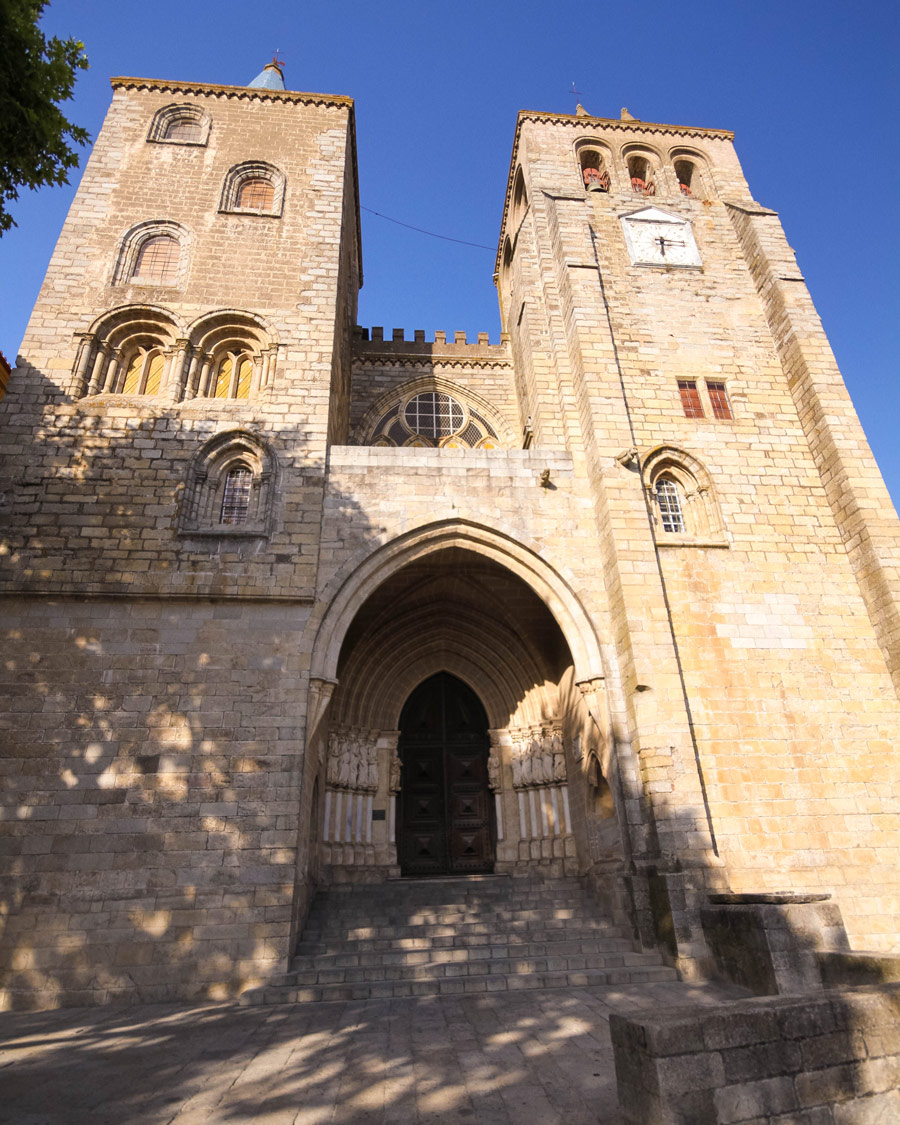 The interior was just as impressive with an 18th-century high altar and polished marble chancel. A visit to the treasury is a must. The treasury is also a museum of sacred artifacts and contains rare and priceless pieces made out of gold, silver, and other precious metals. We finished our tour of the Cathedral by wandering around the cloisters. The visit was made more incredible by exploring the incredible Monasteries of Portugal.
Praca do Giraldo
After a leisurely lunch, we strolled along Rua 5 de Outubro where we saw many stores selling various handicrafts and even furniture. There were a lot of items featuring cork, for which the region is known. We paused to take in the scenery around Praca do Giraldo, admiring the fountain at Evora's main square. To escape the afternoon sun, we headed to our next indoor stop on our day trip to Evora.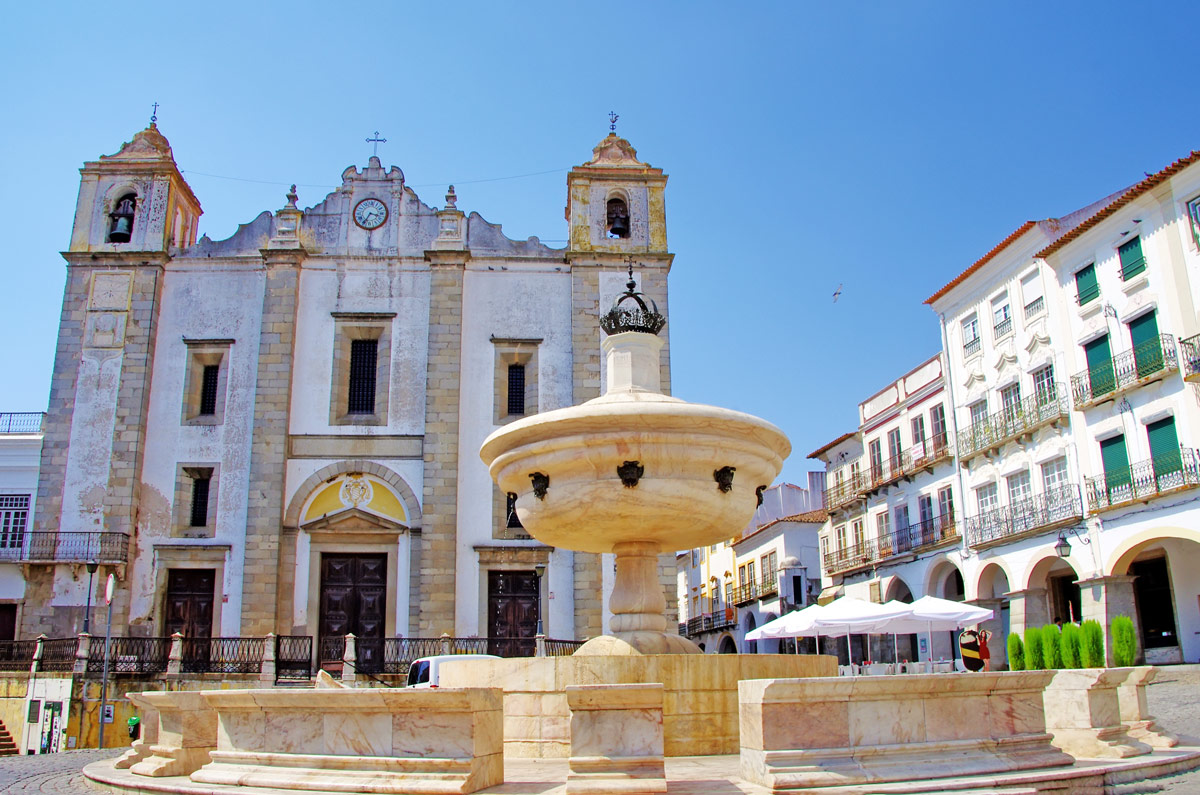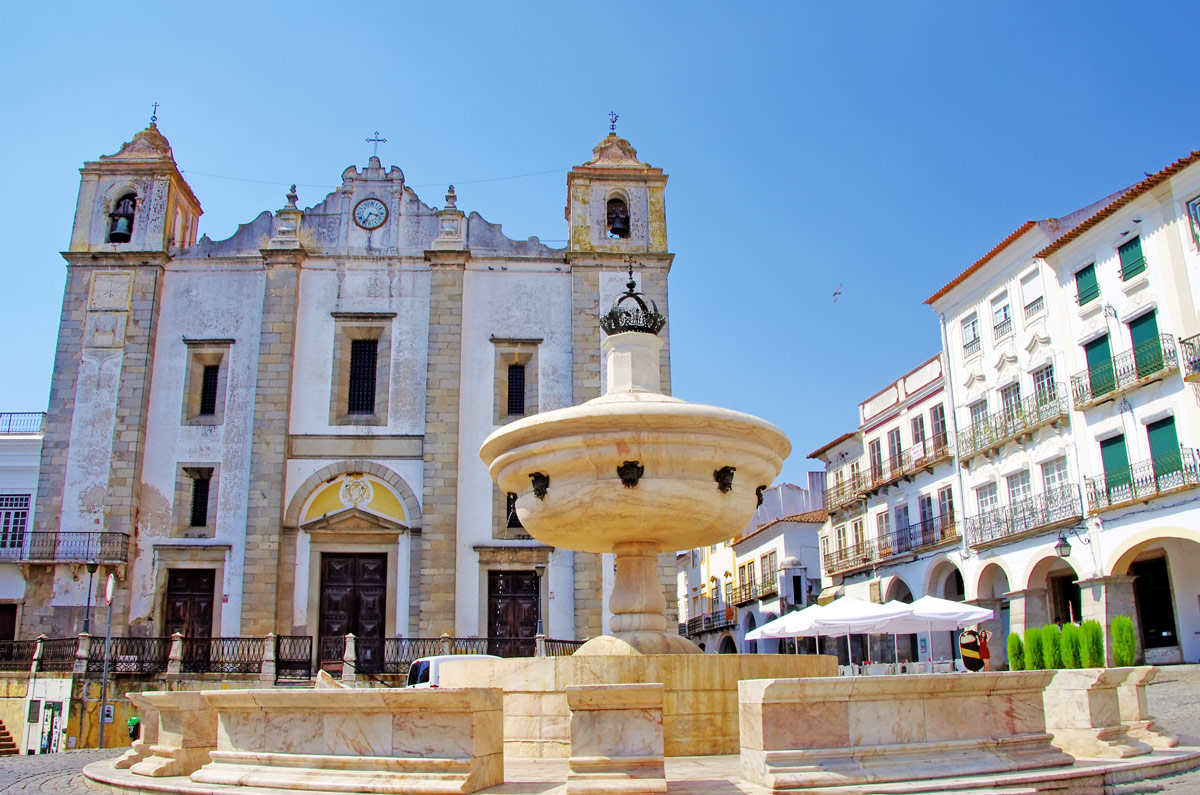 Igreja Real de São Francisco (Church of St. Francis)
Between 1475 – 1550, the Church of St. Francis was built in Gothic style. On entry, you will immediately notice that the church is immense and has a single vaulted naive. The largest of its kind in all of Portugal. The main draw, however, is the small room behind the altar. It's sites like this that make Evora one of the most special cities in Portugal.
Capela dos Ossos (Bone Chapel)
We headed to the back room in anticipation. As macabre as it sounds, ever since we missed out on visiting the Paris Catacombs, we had been on the lookout for another bone chapel to visit. According to our readings, a monk built the 16th-century church to encourage people to reflect on the transitory nature of life. We paused at the entrance where there was a sign that read "Nós ossos que aqui estamos, pelos vossos esperamos". Translated it meant "We bones that are here await yours".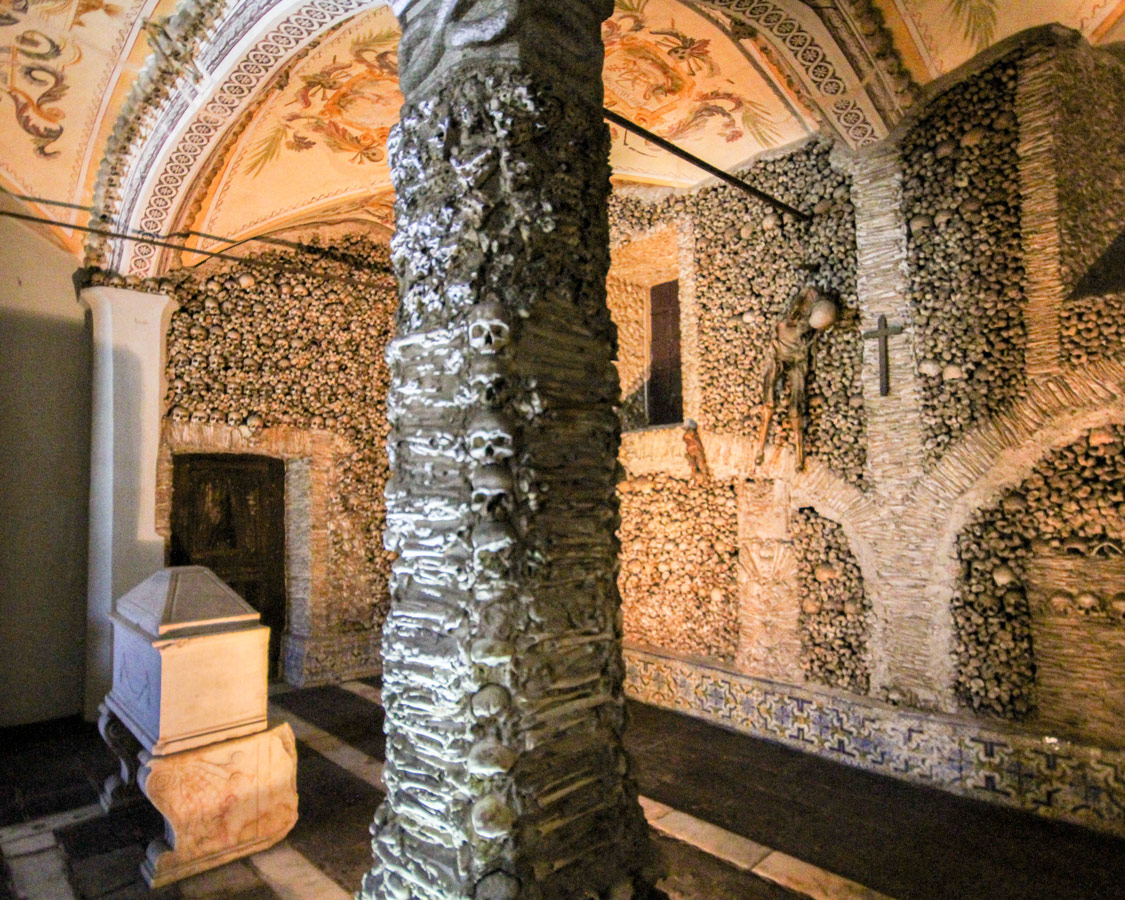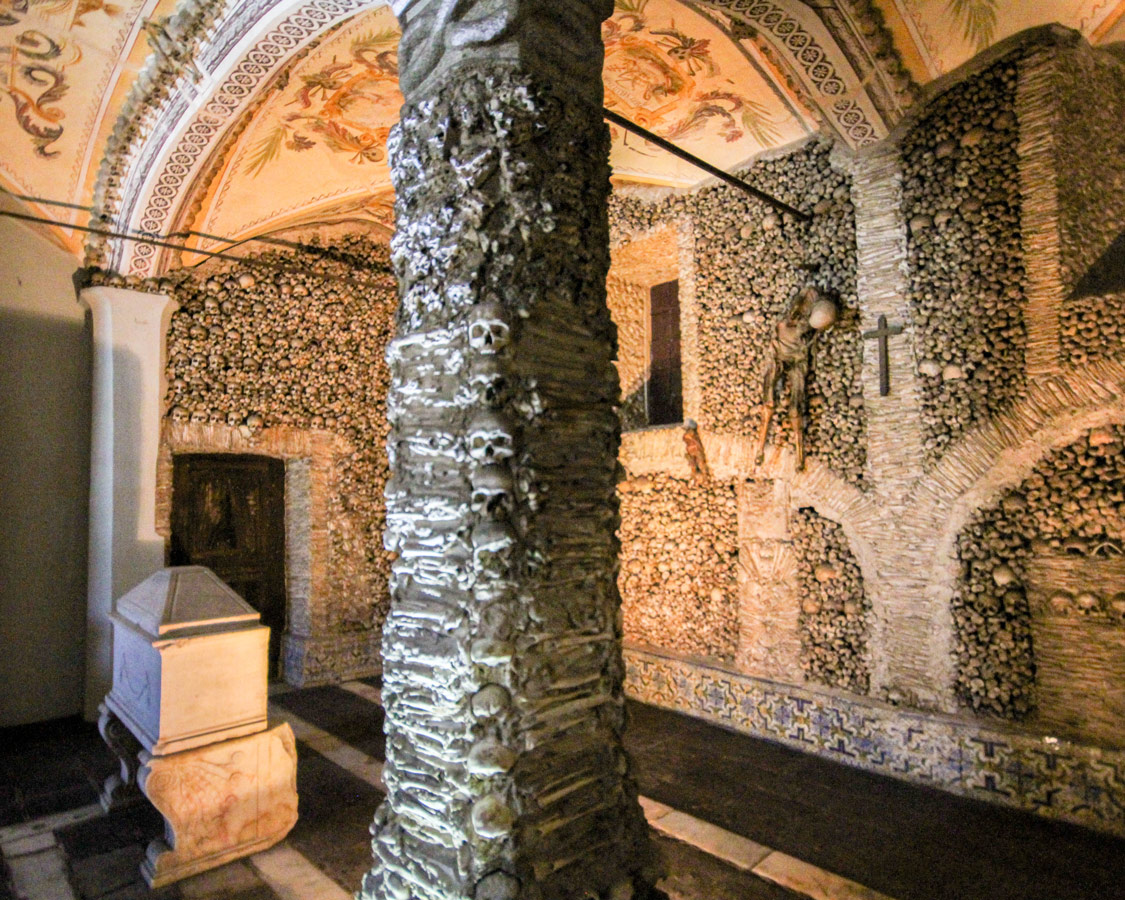 Built from bones of approximately 5000 bodies exhumed from the city's graveyards, it was striking to see walls and all 8 columns made of human bones. There were only 3 small windows that allowed minimal light into the chapel contributing to the eerie atmosphere. There were also two corpses hanging by a chain, one adult and one child on one of the walls. Instantly, I was relieved C was not old enough to understand what he was seeing.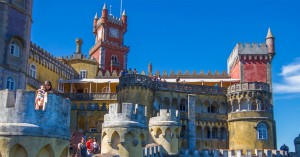 Click Here To Discover The Incredible Palaces of Sintra Portugal
Igreja da Nossa Senhora da Graca (Church of Our Lady of Grace)
We spent the rest of the day walking the cobblestone streets admiring the mixture of Roman, Gothic, and Baroque architecture. Next, we then headed down Rua da Republic on our way back to the parking lot. But first, we paused to take a look at the intriguing Church of Our Lady of Grace. What caught our attention were the four stone statues atop the baroque facade. The figures seem to be supporting massive globes.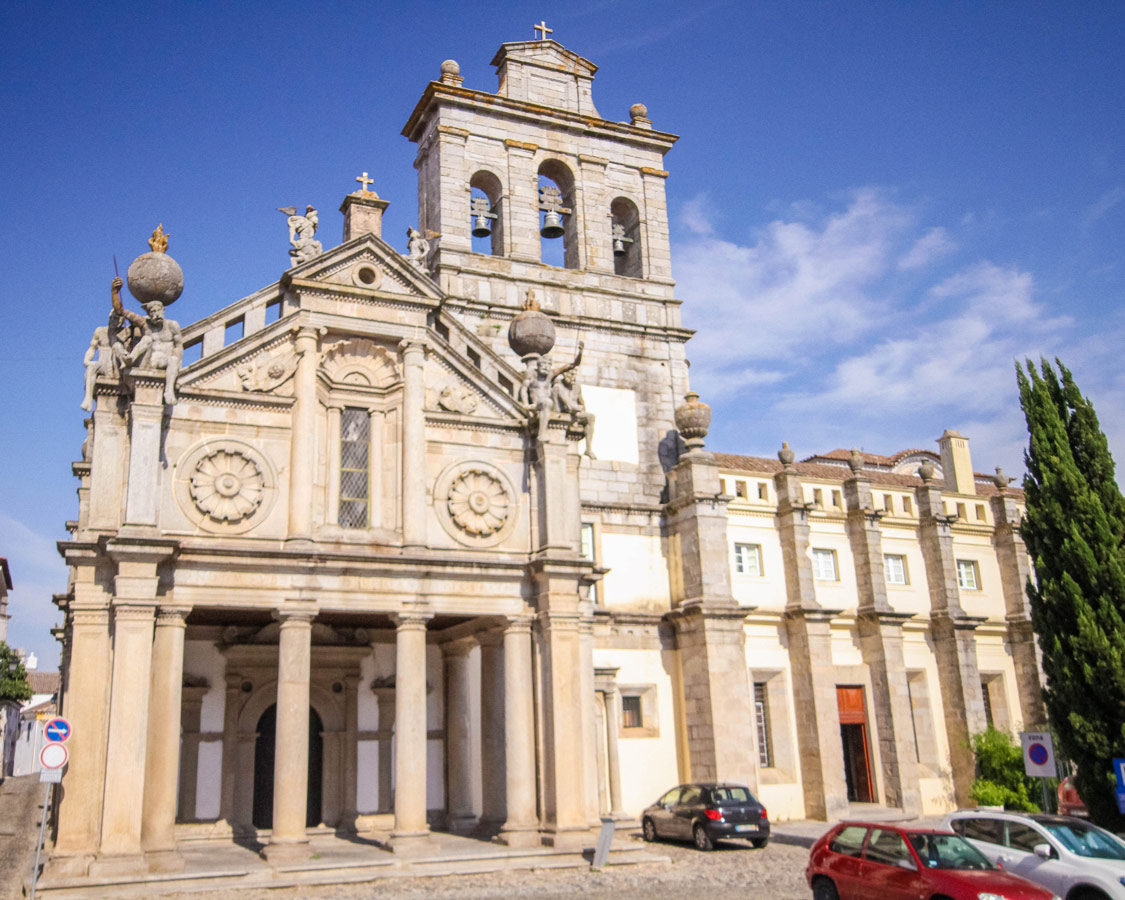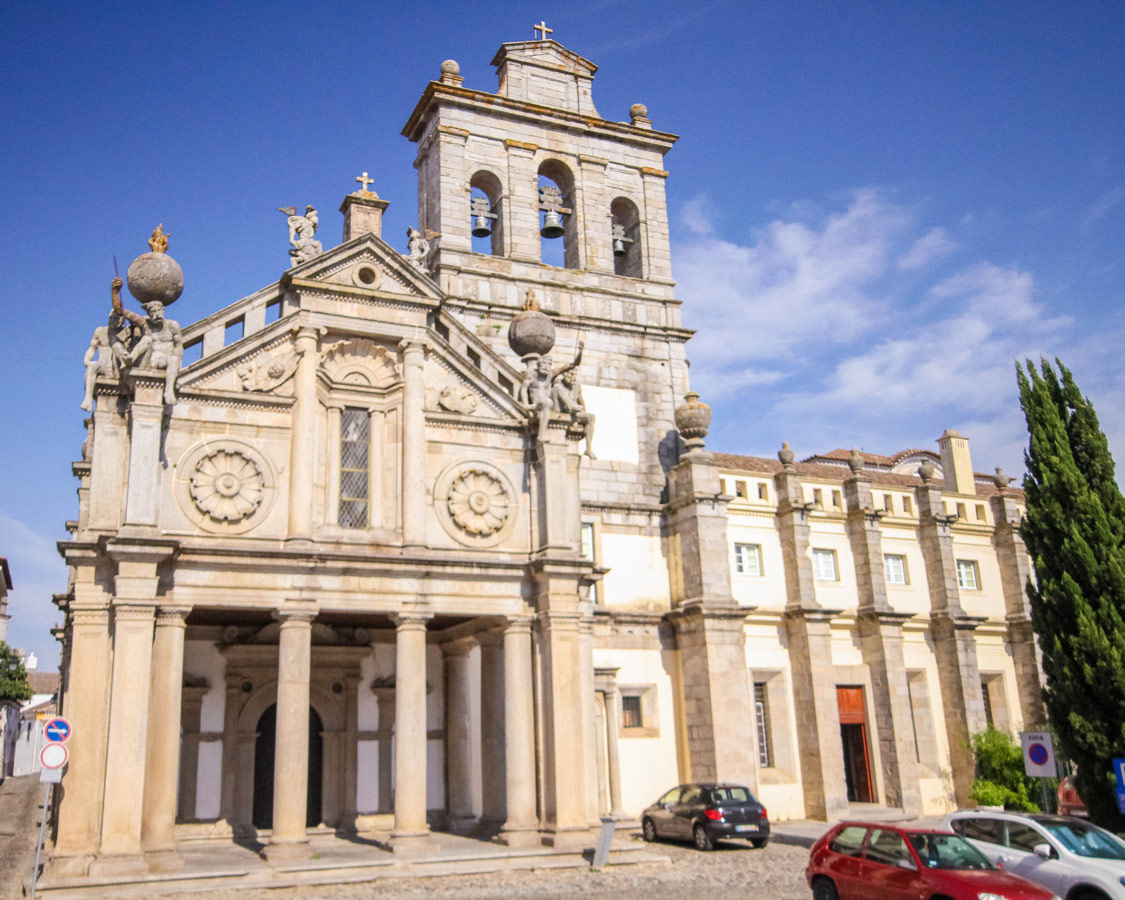 Aqueduto da Agua de Prata (Aqueduct of Silver Water)
Just outside of the city walls was another attraction on our list of places to visit on our day trip to Evora. The aqueduct, completed in 1530, was designed by Francisco de Arruda, famously known as the designer of the Tower of Belem. Although we saw several aqueducts in Portugal already, the Evora aqueduct was unique. At the end of the aqueduct shops, houses, and cafes have been built to fit perfectly into the arches.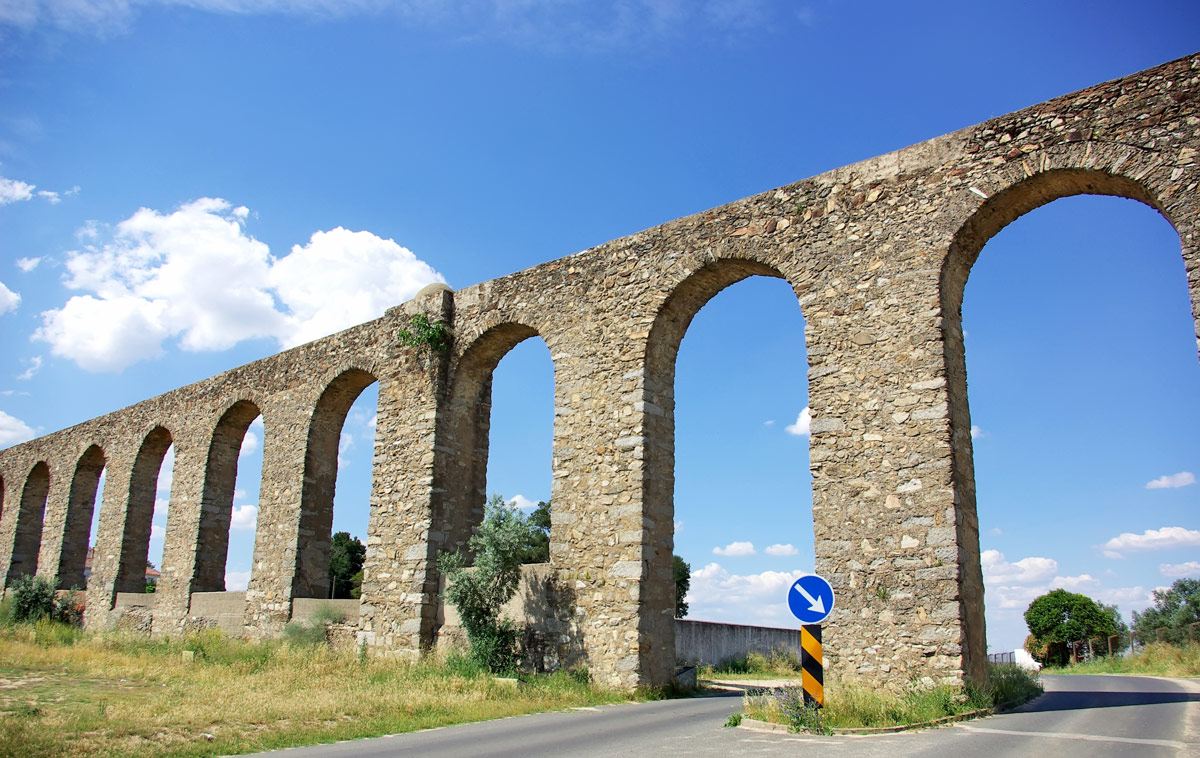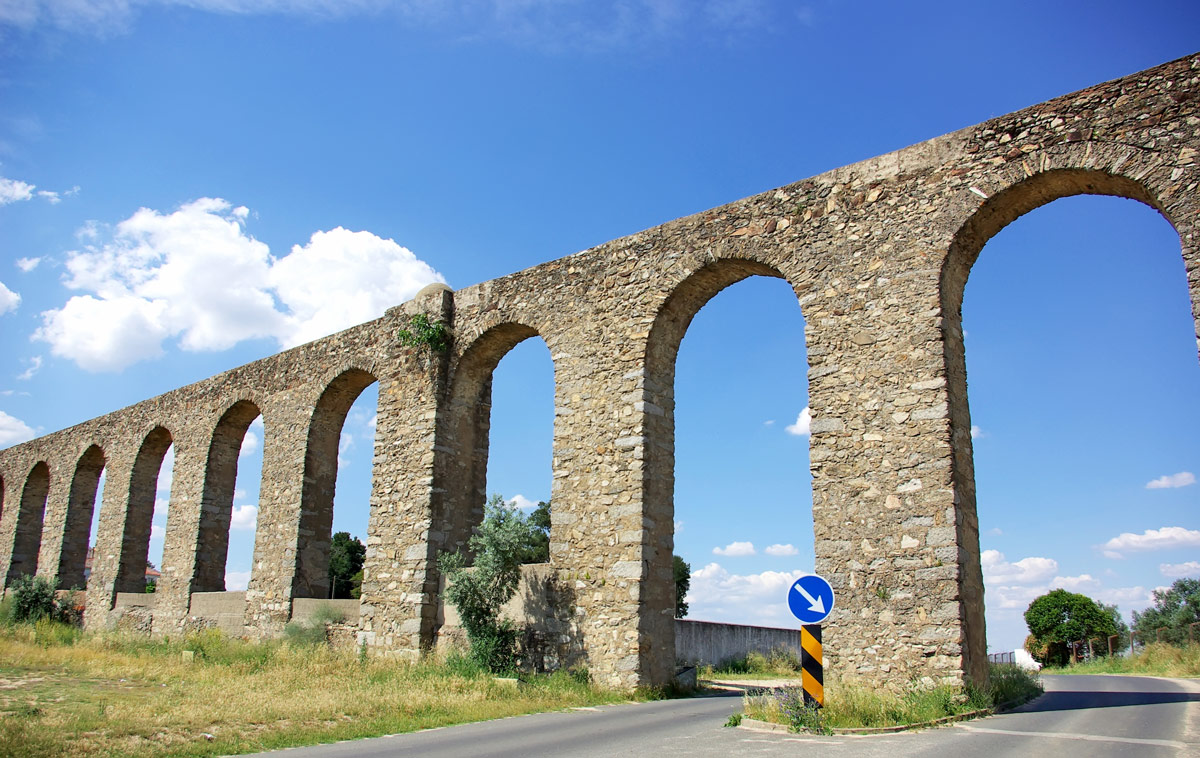 Don't Do a Day Trip to Evora!
Visiting the walled city of Evora was definitely one of the highlights of our trip to Portugal. It was an easy day trip to Evora from Cascais. If you are looking for one of the best day trips from Lisbon, the drive would be even shorter at only 1.5 hours. However, for a longer trip, like 10 days in Portugal, we would definitely turn our day trip to Evora into an overnight stay. This way we could have explored the city even more. There are also many interesting sites just outside of Evora that we would have loved to visit if we had more time.
Best Hotels in Evora, Portugal
We would have loved to stay longer in Evora. It's a beautiful city full of amazing sites, stories, and amazing food. So we researched the best hotels in Evora for our next trip to the city. When looking up where to stay in Evora, Portugal we checked out everything from luxury hotels in Evora to budget hostels. Here are some of our favorites: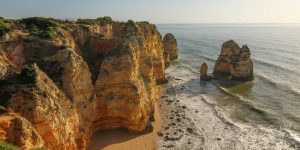 Click Here To Read Algarve: Beach Bums And Sea Caves
Luxury Hotels in Evora
Pousada Convento de Evora, Evora, Portugal – Pousada Convento de Evora provides chic 5-star accommodation in Evora. It offers complimentary wireless internet and is moments from the Roman Temple of Evora and tourist attractions. Click here to find their prices and availability.
Convento do Espinheiro – Located amongst a variety of popular attractions, shops, and eateries, Convento do Espinheiro A Luxury Collection Hotel & Spa is ideal for those wishing to discover Evora and its surroundings. Some of the premium facilities at this peaceful 5-star hotel include a Turkish steam bath and free Wi-Fi. Click here to find their prices and availability.
M'Ar De Ar Aqueduto – M'Ar De Ar Aqueduto provides charming 5-star accommodation in Evora. It has a fitness center, as well as a kids pool, a laundry service, and free Wi-Fi. Click here to find their prices and availability.
Budget Hostels in Evora
You May Also Like To Read: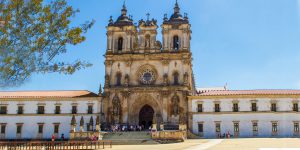 Read About The Monasteries of Alcobaca, Batalha and Tomar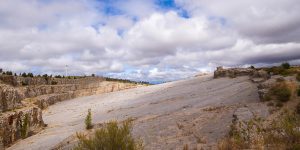 Read A Journey Back in Time: Fatima, Ourem and Obidos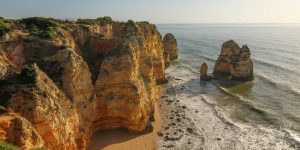 Wandering Wagars is a participant in the Amazon Services LLC Associates Program, an affiliate advertising program designed to provide a means for sites to earn advertising fees by advertising and linking to amazon.com, amazon.co.uk, amazon.ca. Amazon and the Amazon logo are trademarks of Amazon.com, Inc. or its affiliates.