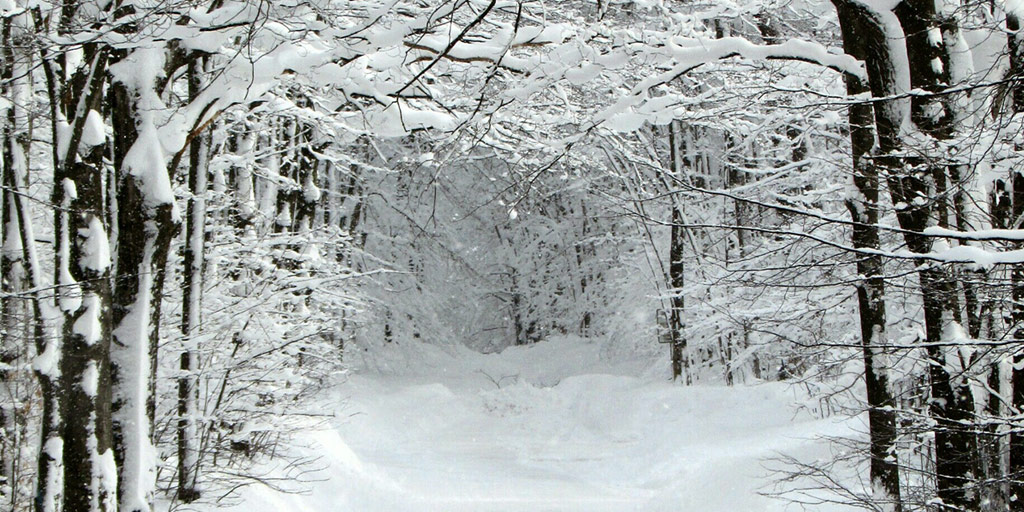 We are excited to welcome the first Guest Post on Wandering Wagars! Sarah Ross-Koves is an AP English Lit and Psychology Teacher and her blog Keeping Up with the Koveses focuses on education, reading, and supporting students' success. We love her view of experiences over "stuff" and try to instill the same passion for experience and adventure in our own children. Sarah wrote to us wanting to share her story about Skiing in North Michigan, and with this year being a first for three members of our own family on the ski-hill, how could we say no?!
Check out more of Sarah's work on Twitter, Facebook and Instagram
---
Hitting the Road – Skiing North Michigan
This family adventure started a year ago when on a whim I drove the three hours north to visit my parents in Harbor Springs, Michigan to take advantage of a great opportunity my mother found to take our girls (Potumus, 14, and Schmurtz,7, at the time) skiing. I grew up in Harbor Springs, and we lived there until we moved downstate for a teaching job. At any opportunity, we make the trek for the weekend. This weekend trip in 2014 developed a love of skiing in both my girls.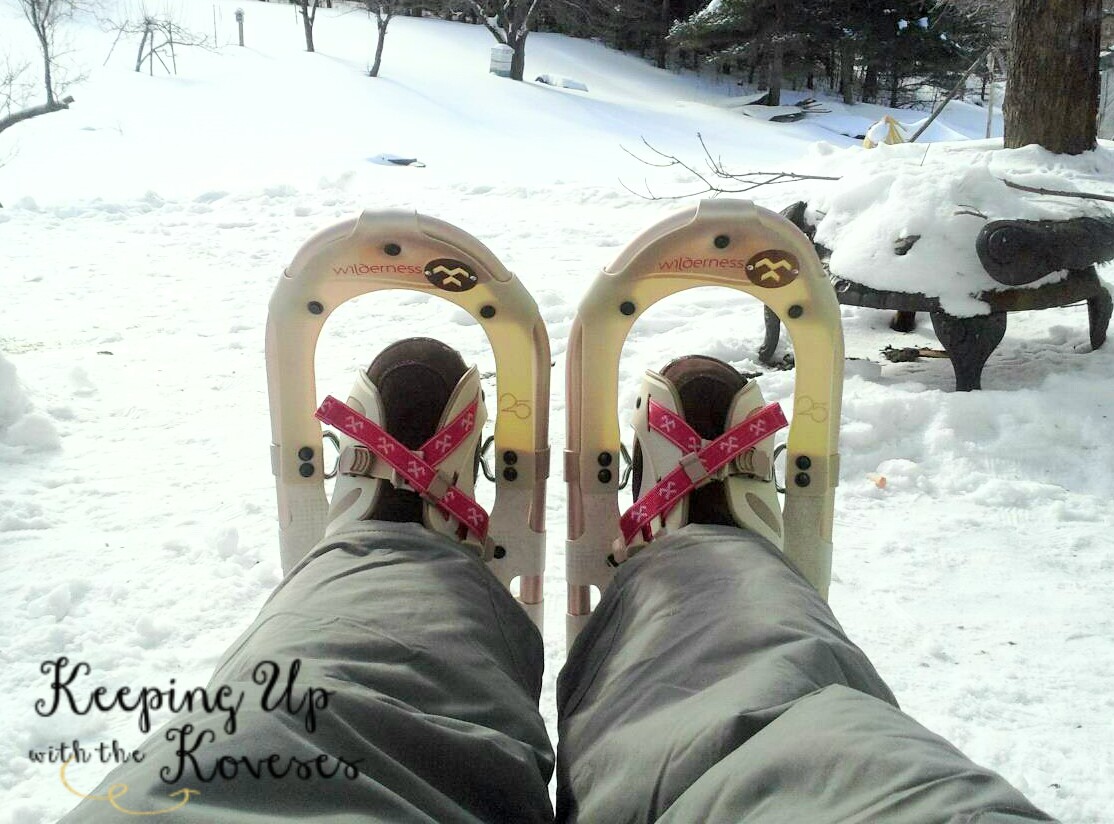 Schmurtz, now 8, loved skiing so much that we bought her a full day ski camp at Boyne Highlands for Christmas, so we made the venture again this January. We have been working hard to give them more experiences instead of more stuff since:
They have way too much stuff
Research shows that people who have experiences are happier than those who get stuff.
We enjoy spending our ski weekends in Harbor Springs and Petoskey not only because family is there but also because there are so many other things to do. We adore the sledding hills and pool at Boyne Highlands; Boyne Mountain, which is 30 minutes south has a great waterpark, Avalanche Bay. My girls and my nephews also enjoy Busy Bodies Bounce Town, and there are many kid-friendly restaurants in the area: Las Senorita and Moosejaw Junction are the two my girls request the most. In addition we have wiled away many winter evenings bowling, dining, and playing at Northern Lights Recreation.
Hubby had to work and couldn't make the trip up with us for the ski lesson in January, but he was with us in spirit. We all left school early, so as to make the night skiing $9.63 deal on Fridays; for less than the price of a weekend ski ticket, all three of us can get rentals and lift tickets for the night.
In order to make this Friday night ski, we did ditch school early, and with me being a teacher some may find that questionable. The truth is that children need experiences, and this was an experience that I wanted them to have and enjoy. That to me is priceless.
The drive can be long when I am doing all the driving by myself. However, I have found that my Audible subscription makes the drive go a lot faster. The girls put their own headphones on, and I can get a few good stories from The Adventures of Sherlock Holmes in before we get to Grandma's house. Maybe one day they will appreciate stories as much as their music.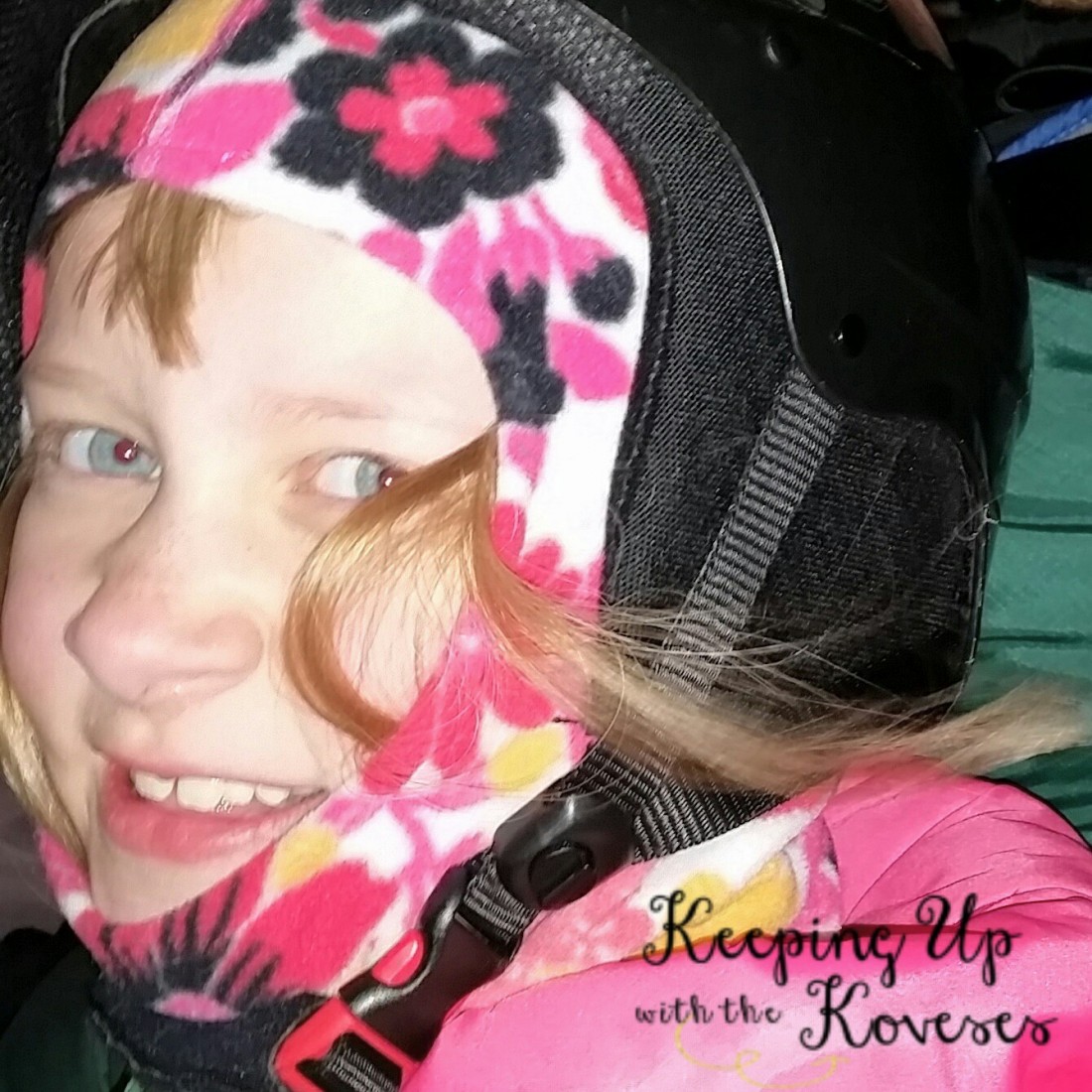 Hitting the Hills
As we approach our destination, I often have to remind the girls to pack up their stuff and get ready to get out as they can sprawl out in our car. Also, given our time frame for night skiing, I informed them that we would be dropping our bags and changing. After arriving at Mom and Dad's, dropping our bags, and getting geared up, we headed to the ski hills to rent our equipment.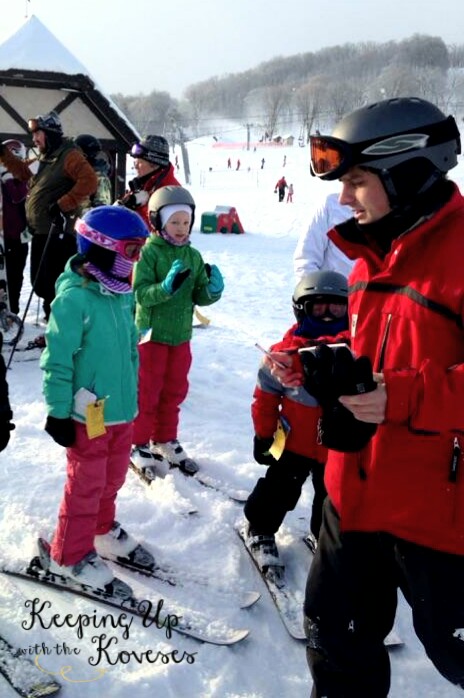 The Friday deal starts at five, but we arrived closer to 6:30 and avoided the rush and long lines. We were all also already in the rental system, so I just had to check us in and print our forms. I was also able to purchase our lift tickets when I paid for our rental- Only One Line To Wait In- Score! The people working rental were so helpful in getting both girls, who had only skied once, fitted properly for equipment.
After a few runs on the bunny hill and up the magic carpet, the girls warmed up to take the chair lift to the top. Up and down we went. There was great conversation up the lift and races down the hill. We usually keep to one or two of the hills right in front of the lodge, but Mom and I convinced them both to take the high-speed six-man lift and go down a longer run.
It was as easy as what they are used to, but it was longer. All was going well until Schmurtz lost control and wiped out. It took some coaxing to get her back up and down the hill. Her and I went from a tree on one side to a fence post on the other and so forth all the way down. She wanted to quit and never ski again, but by the time we got to the bottom of the hill and The Slopeside Lounge for snacks, she was ready for more. After snacks, we squeezed in a few more runs until the slopes closed.
Lesson Time
Early Saturday we were up to get Schmurtz off to ski camp. For $80 she got a morning lesson, buffet lunch, activity, and an afternoon lesson. Once we checked in and got her lift ticket and contact tag (this is a genius idea- a tag with my contact information and her name zip-tied to her jacket), we headed out to meet up with her instructor and group.
Mom and I could have easily gotten on our skis and spent the day skiing and enjoying the slopes while Schmurtz was in her lesson; Potumus had other plans. That is one of the great thing about ski camp- parents can still enjoy the slopes and a leisure lunch.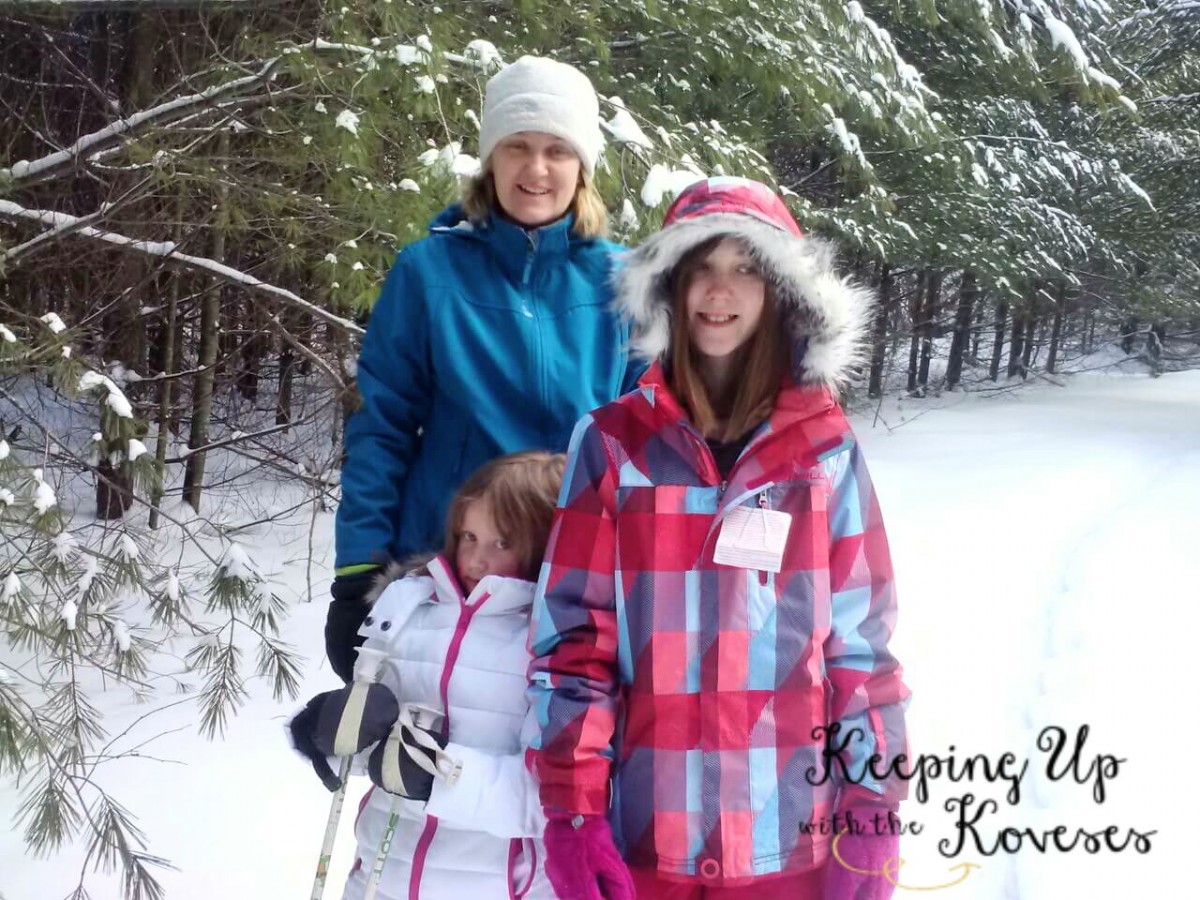 Après-Ski
We didn't ski on Saturday, but we did head into town to Dripworks Coffee for breakfast and small talk. Dripworks has the most amazing French pastries and coffee. It was an experience for the senses. Then I spent my afternoon absorbed in a book.
When we picked Schmurtz up at four, she was tired, but grinning from ear to ear. We spied on her for about thirty minutes before camp was over, and she came so far with just that little bit of time. Charlie, her instructor, was wonderful. He took time to talk with me, so I knew where she was and what to help her with. I was amazed that she was going for speed and even sometimes taking her skis parallel. She might be out-skiing me soon. In addition, because there were so few kids for afternoon lessons, Schmurtz and Charlie got some 1 on 1 lesson time. She is ready to go again, and we will.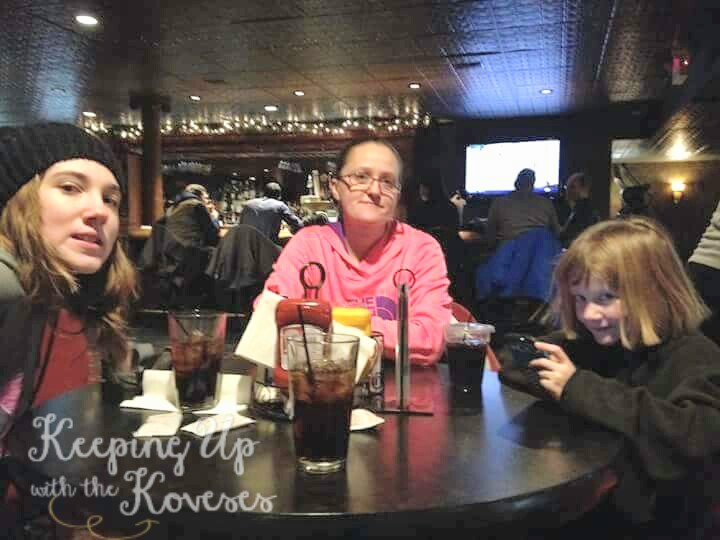 Sunday before we headed home, Mom and I made a quick snowshoe trip to the backwoods. The kids enjoy snowshoeing as well, but they were pretty wiped out from the skiing and chose to stay inside and hang out with Grandpa. The sun was shining and the snow was deep. It really was the perfect end to a perfect weekend.
---
Have you ever tried skiing North Michigan? We would love to get your input on the best places for kids to learn how to ski, let us know in the comments below!
This post may contain compensated links. For more information please read our disclaimer. Wandering Wagars is a participant in the Amazon Services LLC Associates Program, an affiliate advertising program designed to provide a means for sites to earn advertising fees by advertising and linking to amazon.com, amazon.co.uk, amazon.ca. Amazon and the Amazon logo are trademarks of Amazon.com, Inc. or its affiliates.