While over 80% of the Iguazu waterfalls sit on the Argentine side, there's plenty to see in Iguazu Falls Brazil with kids!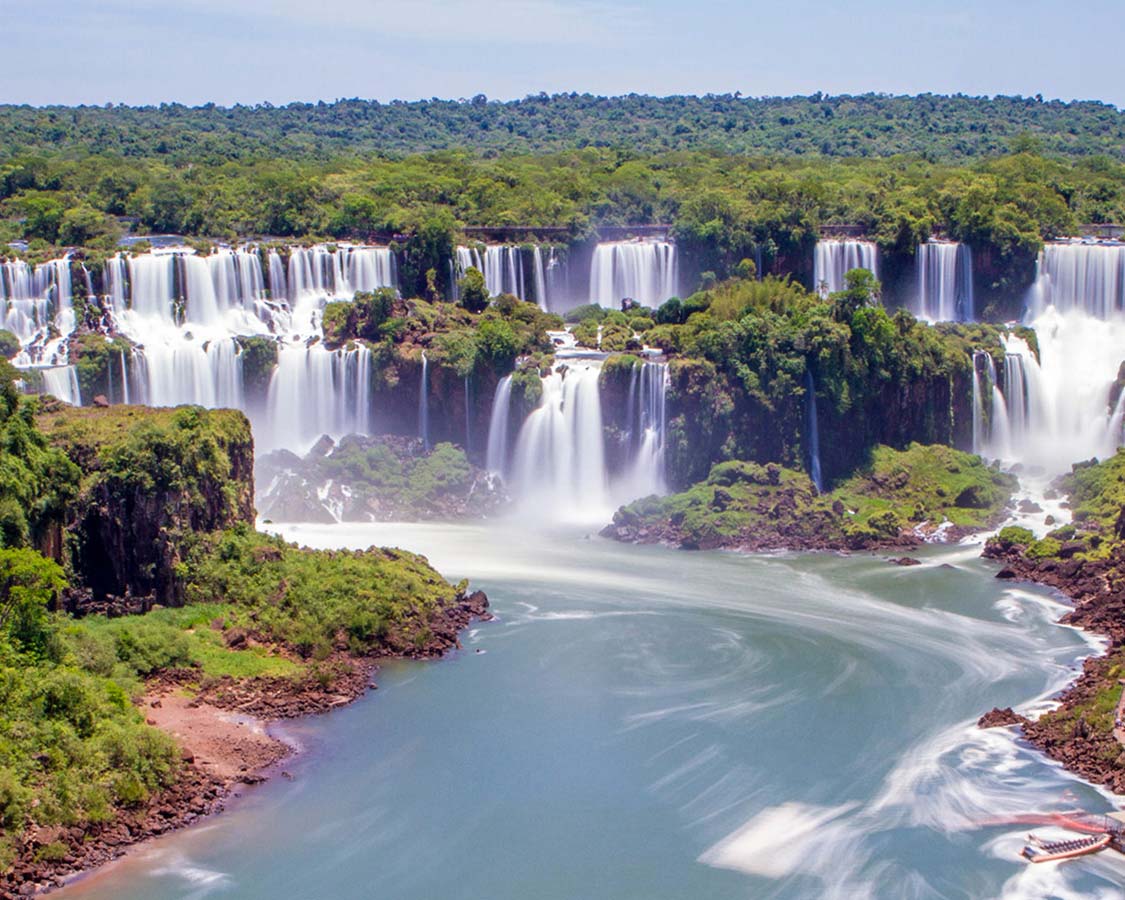 We had an amazing time visiting Iguazu Falls Argentina with our kids. We were able to get up close and personal with the majestic falls via all the walkways that are set up. Also, we got to see wildlife along the way. However, we couldn't wait to experience the panoramic views of the Falls that are afforded by visiting the Brazilian side. So, off we went to visit Iguazu Falls Brazil with kids as a day trip from Puerto Iguazu.
Make sure to subscribe to our YouTube channel see all our latest videos!
This post may contain compensated links. For more information please read our disclaimer.
Argentina to Brazil Border Crossing
In order to visit Iguazu Falls in Brazil (Cataratas do Iguacu), we needed to cross the border from Puerto Iguazu in Argentina to Foz do Iguacu in Brazil. On this day trip, we also wanted to visit the Das Aves Bird Park and the Itaipu Dam. So, to make getting to the three sites as efficiently as possible, we signed up for a private tour with the local tour operator, Say Heque.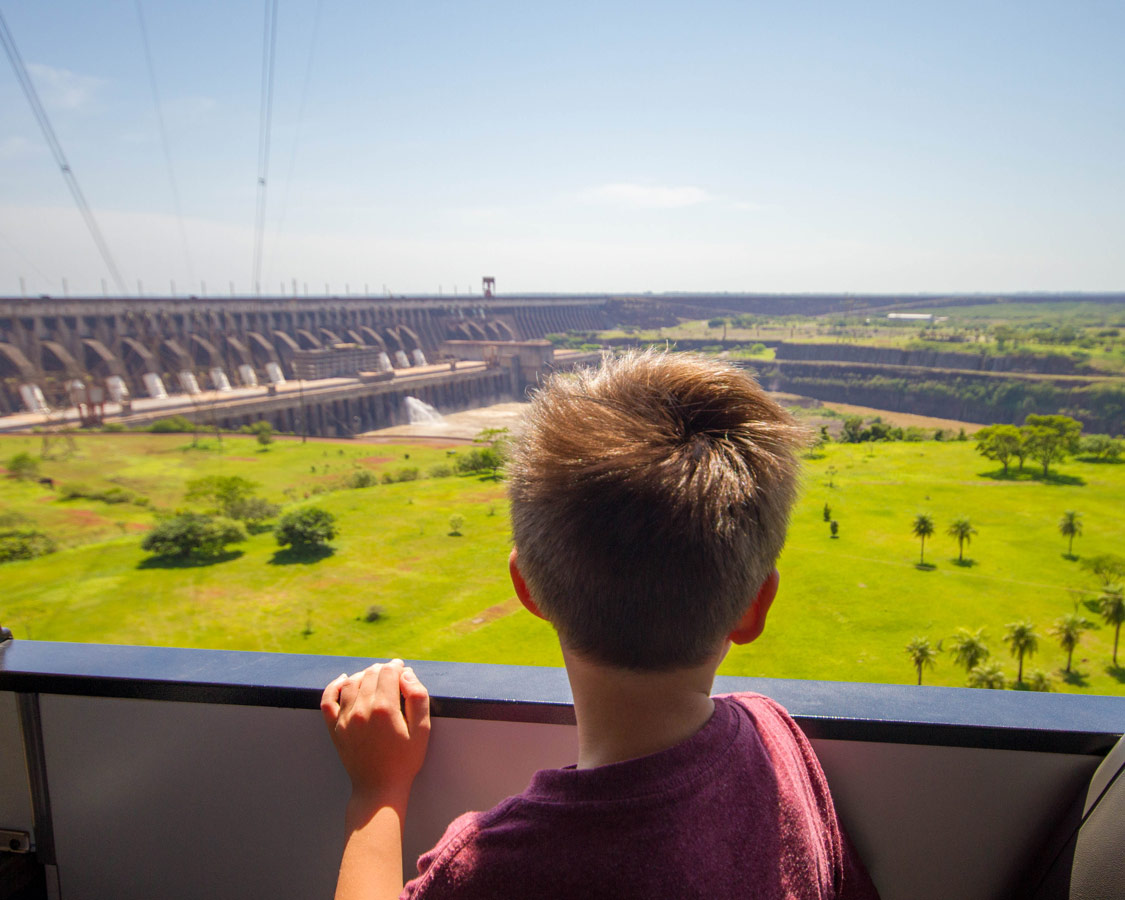 Visa requirements
Early in the morning, we went for the short drive to the Argentina – Brazil border. Canada is one of the nationalities that requires a visa to enter Brazil. Because of this, we organized our visas beforehand at the Brazilian consulate in Toronto.
Visa requirements are one of the reasons you may choose one side of Iguazu Falls over the other. At the border, we disembarked at the border with our tour guide. Next, we entered the border control office. Luckily, as it was early in the morning, there was no lineup and 15 minutes later, our passports had shiny new stamps.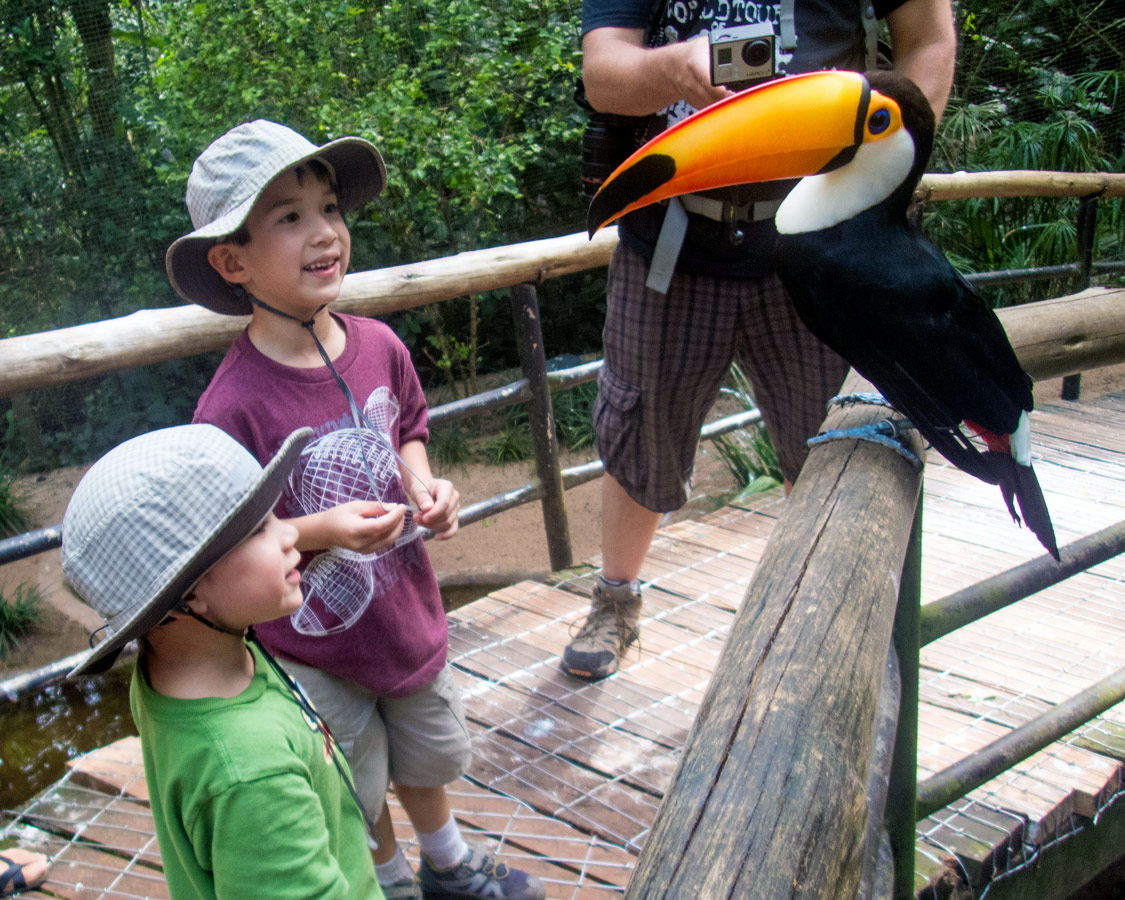 Pro-Tip: Although we read that if you join larger tour groups, a visa was not necessary, this was not our experience. We saw large tour buses parked as passports of those on board were being checked. We do not recommend trying to cross into Brazil without a visa.
How to Enjoy Iguazu Falls Brazil with Kids
Pro-Tip: If you would like to experience Iguazu Falls from the air, it is possible to sign up for a helicopter ride. Inquire at the visitor's center for current details on pricing and availability.
Our first stop as soon as we entered Iguazu Falls National Park in Brazil (Parque National do Iguacu Brazil) was the welcome center. This is where we needed to pay our entrance fees.
We were relieved to find out that we could pay by credit card and didn't need to have Brazilian currency. This was not the case in Argentina where entrance fees for Iguazu Falls can only be paid in Argentinian Pesos. You can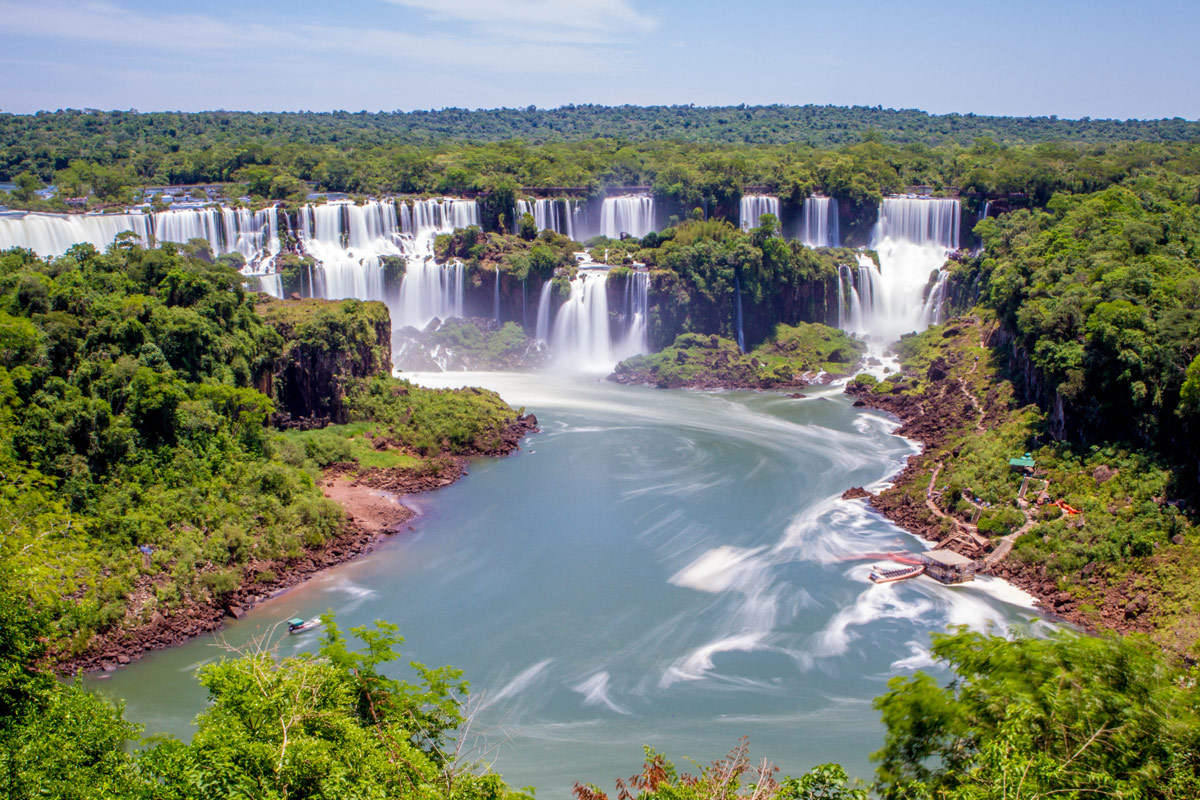 As we were in our own vehicle, we didn't have to take the complimentary shuttle bus that brings you from the visitor's center to the various stopping points in the National Park.
Black Well (Poco Preto) Hiking Trail
The start of the Black Well Hiking Trail is one of the first stops after the visitor's center. There is a parking lot so those driving can leave their vehicle to enjoy the 9km of trails. The trail can be completed on foot or via bike.
The walk offers a chance to get close to the various flora and fauna of Iguazu Falls Brazil by combining hiking with a motorboat or kayak tour. Since we had a similar experience already when we were walking on the pathways of Iguazu Falls Argentina, including the Ecological boat ride, we decided to skip this stop.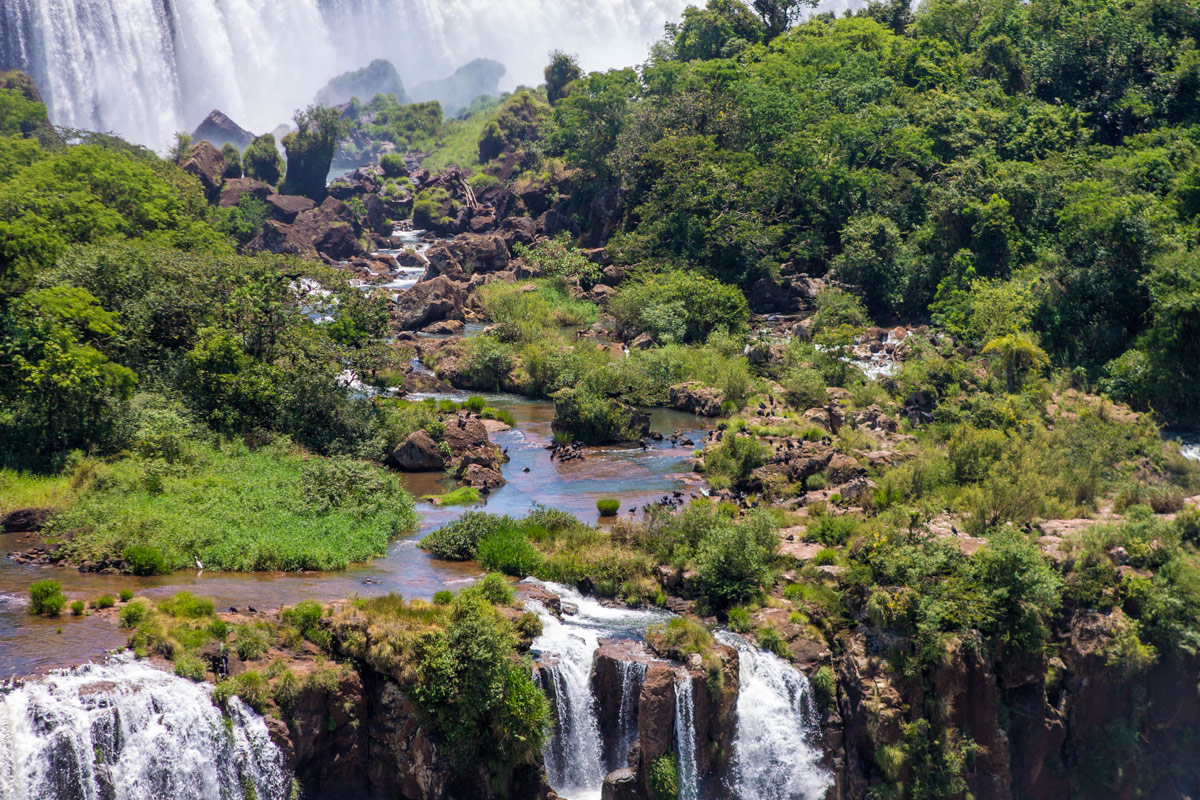 Macuco Safari
The next possible stop after the Black Well Hiking Trail is for the Macuco Safari. This tour starts with a visit to the surrounding forest in an electric vehicle. Next, is a 600m hike to Salto Macuco.
The tour concludes with a ride in a motorized raft that gets very close to the falls. Getting wet is a guarantee. The boys could not participate due to their ages, so we had to skip this adventure.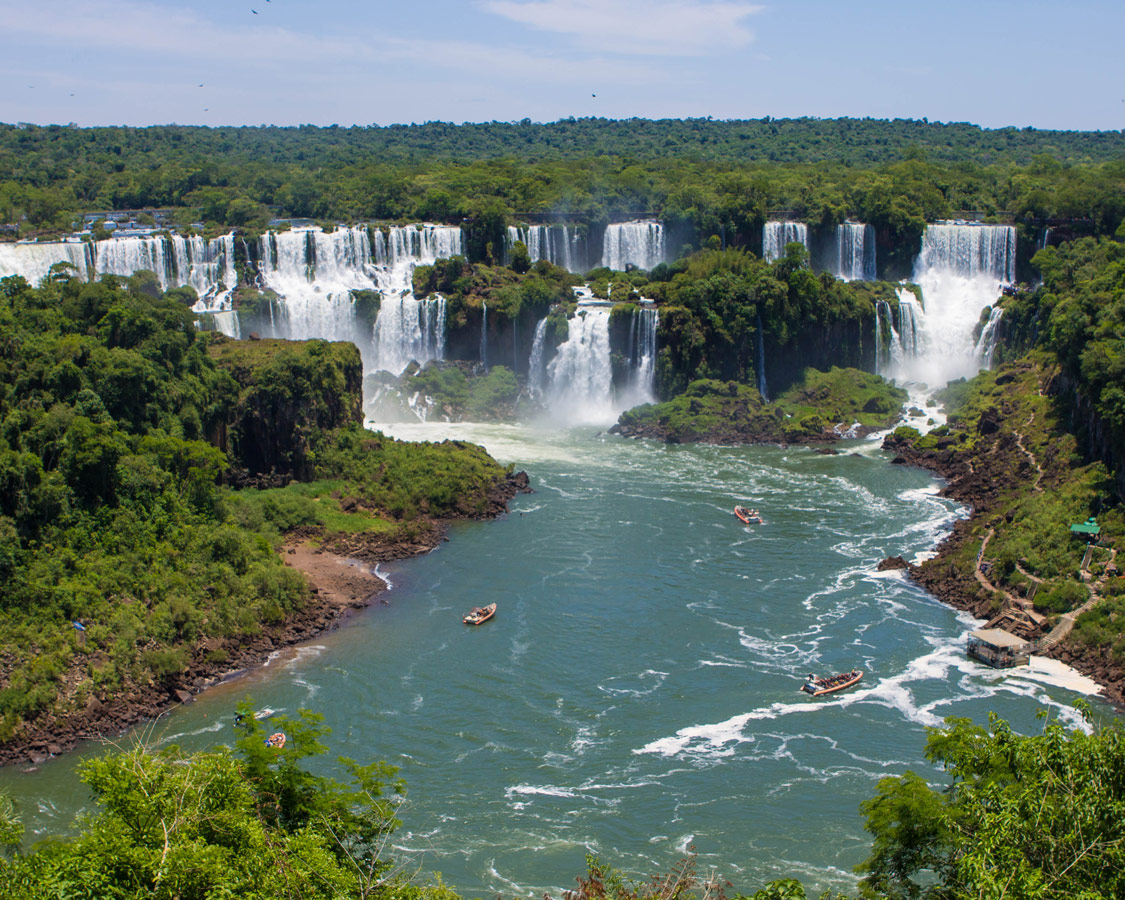 Also at this stop is the trailhead for the Banana (Bananeira) Hiking Trail. It is a 1.5 km walk passing lagoons that allow you to view some aquatic life. We were still worn out after a full day of hiking the previous day, so we decided to skip this stop and save our energy for visiting the falls.
Cataratas Trail
Less than 10 minutes after the visitor's center, we finally reached our stop for the Cataratas Hiking Trail. The trail is 1200 m long and is fully paved. It snakes along the rim of Iguazu Falls offering unparalleled panoramic views of this UNESCO site.
There are many viewpoints along the way. Some seemed to offer views of all 275 separate waterfalls that make up Iguazu Falls. Interestingly, only 20% of the Falls is within Brazil while the other 80% are in Argentina.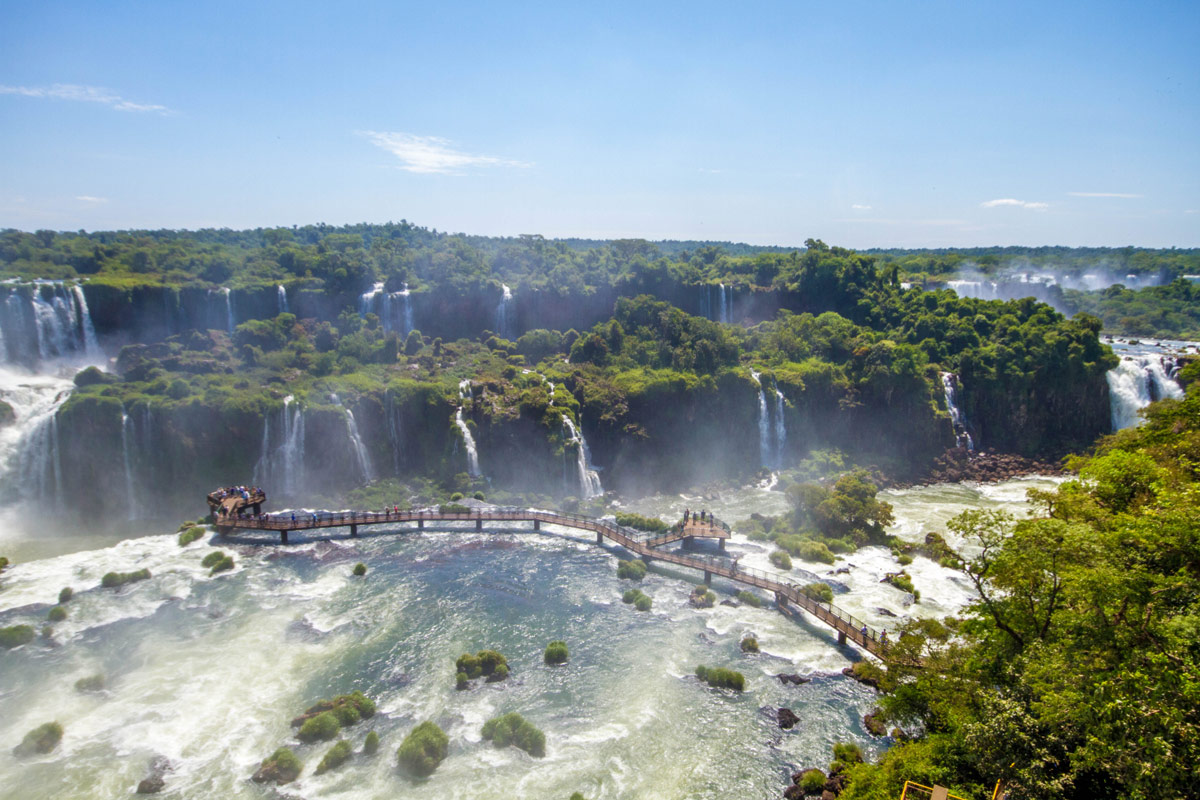 Salto Floriano
After a leisurely two hours, we reached the end of the trail where we had an up-close view of Salto Floriano. Also, we had another glimpse of Devil's Throat (Garganta do Diabo). Even though we were seeing this immense waterfall for the second time, we were still awestruck. Devil's Throat is U-shaped and is 82 m (269 ft), 150 m wide (492 ft), and 700 m long (2,297 ft).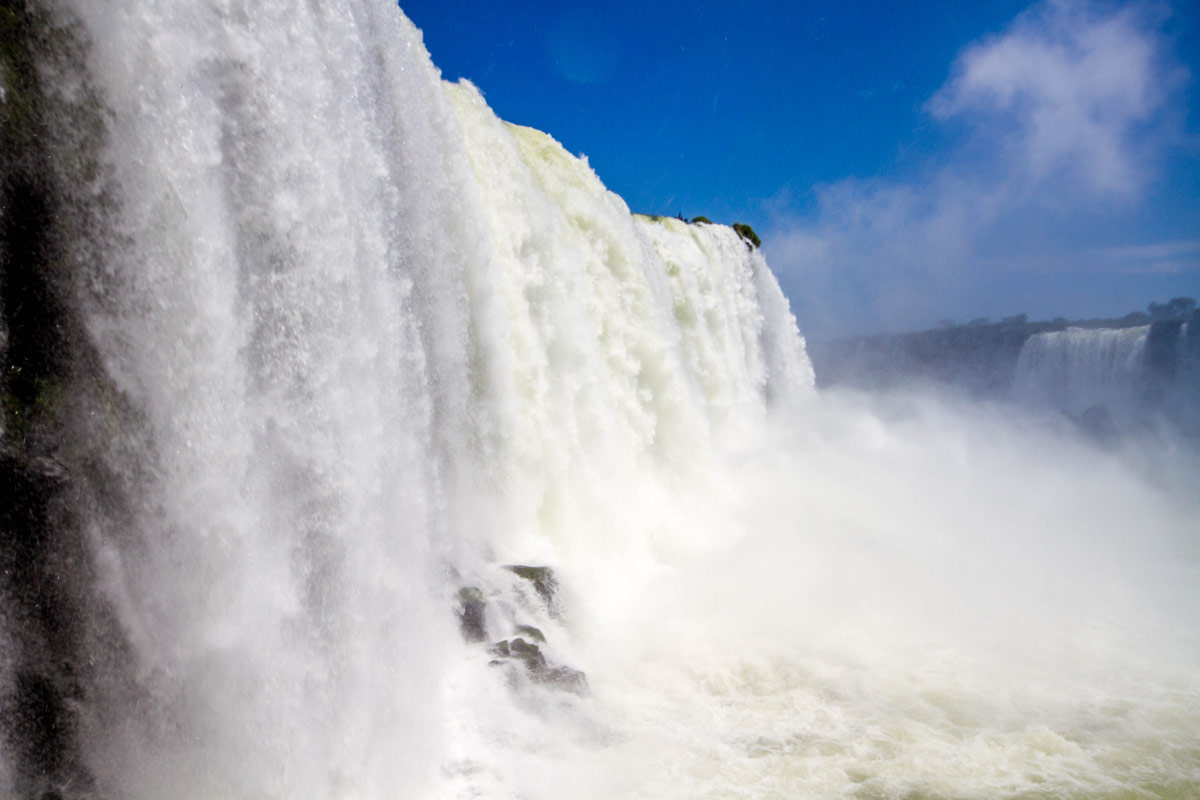 Near the base of Salto Floriano, the trail branches off. A boardwalk reaches out into the mist of the surrounding falls. As we made our way out, the wind picked up and the water began to drip down our bodies.
Many visitors wore rain ponchos supplied by the park, but we found the water to offer a refreshing break from the heat. The wind and water near the falls reminded me of the Cave of the Winds tour in Niagara Falls. In both scenarios, you will get wet.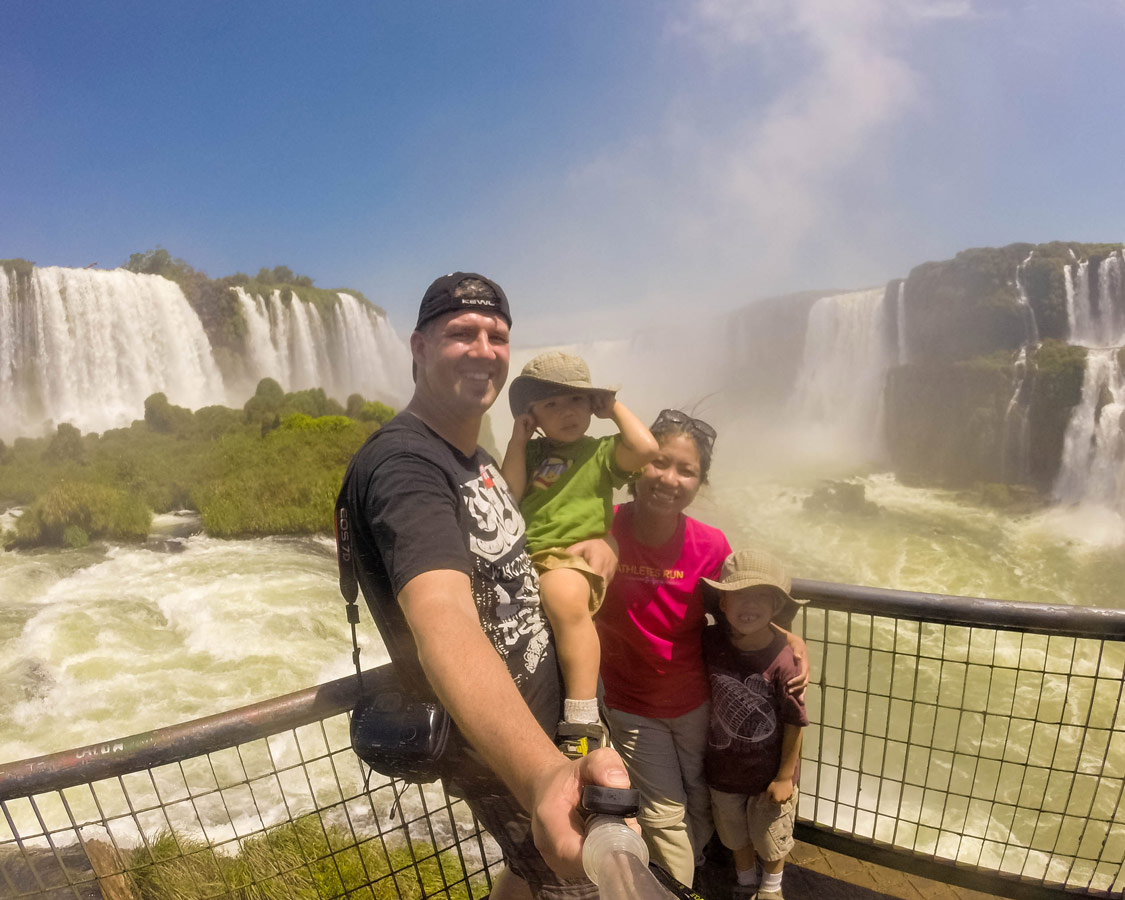 Naipi Area Observation Deck
The last part of our visit involved going up the observation deck which also leads to a restaurant and the gift shop. This seemed to be the only way to exit the Falls without having to walk back to where you started.
Normally there are two elevators, however when we visited, one was under repair, and it was not very large. Fortunately, our wait was less than 10 minutes.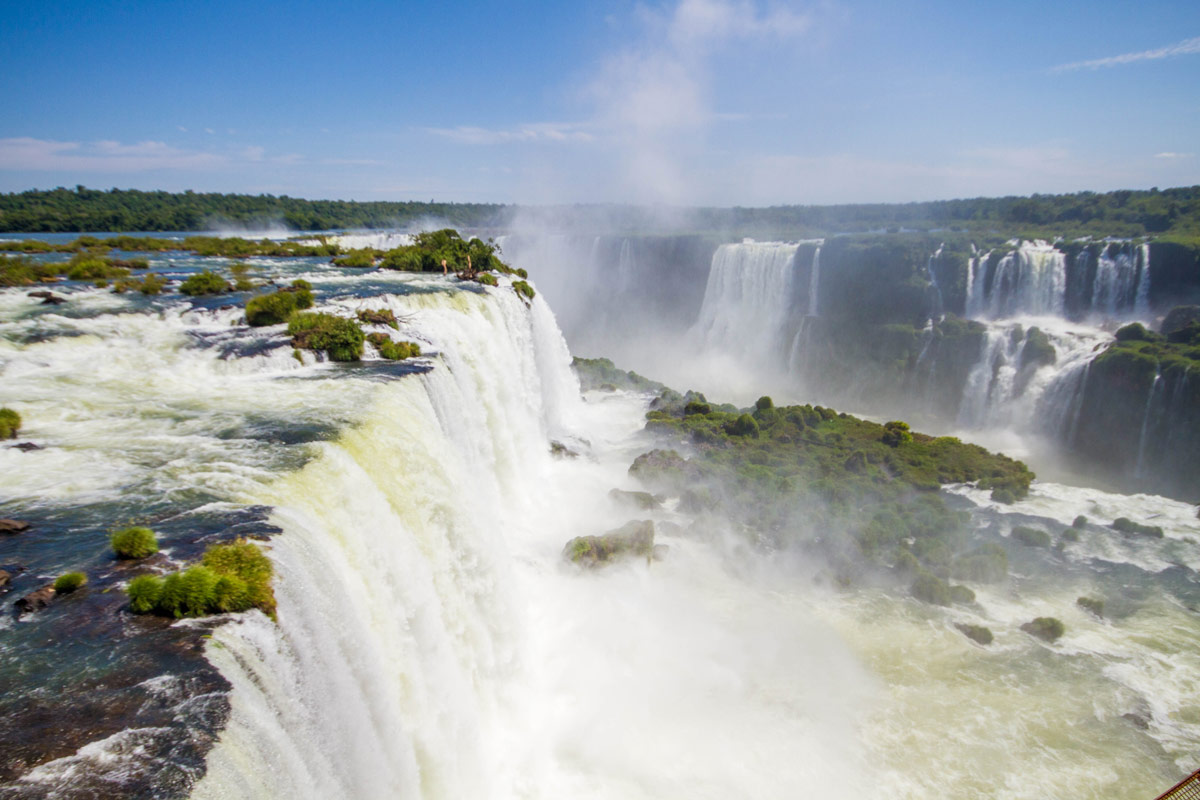 Up next, we would be stopping at Das Aves Bird Park which is basically across the street from the National Park.
Wandering Wagars is a participant in the Amazon Services LLC Associates Program, an affiliate advertising program designed to provide a means for sites to earn advertising fees by advertising and linking to amazon.com, amazon.co.uk, amazon.ca. Amazon and the Amazon logo are trademarks of Amazon.com, Inc. or its affiliates.
You May Also Like To Read: