Japan is becoming one of the world's most popular ski destinations. We break down why Japan ski holidays are so hot for adventure families right now.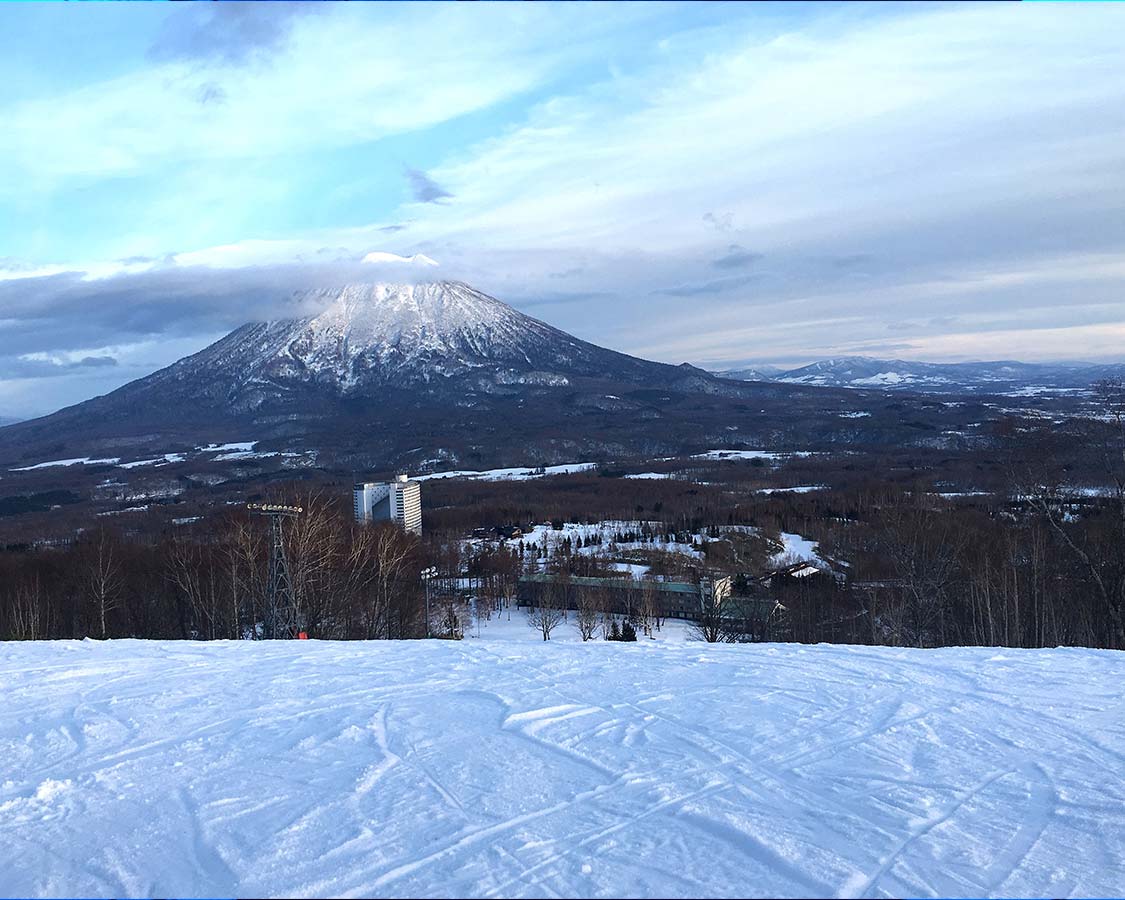 Japan is a popular ski destination for family travel. With a plethora of incredible Japanese food, beautiful temples, and of course legendary Mount Fuji. But there is a lot more adventure in Japan than most people know. And Skiing in Japan is one of it's most up-and-coming activities.
Our boys are growing, and as they do so does their love for the outdoors. Winter sports such as hiking, dog-sledding, and skiing have become favorite cold-weather activities. While we've had the chance to enjoy skiing and snowboarding within our home country of Canada, we have yet to experience it in other countries.
So we began to research the coolest (no pun intended) destinations for family ski vacations. And the one place that absolutely blew our minds was Japan. I had never associated Japan with winter sports, but my eyes have been opened. And now we are looking into visiting Hokkaido, Japan for a ski vacation on our next winter getaway.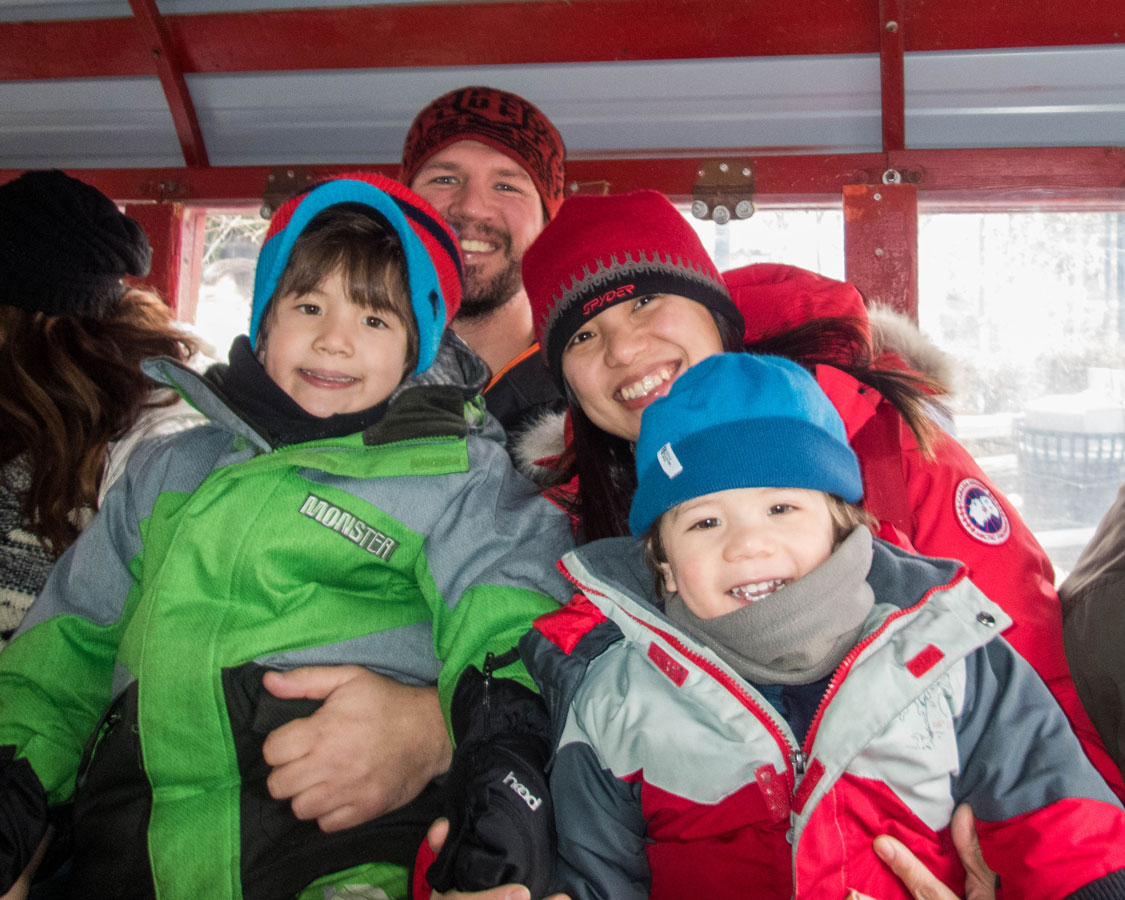 Why Are Ski Holidays in Japan So Popular?
Japan is the home to around 600 ski resorts. For a small country, that seems like a lot. And in terms of the number of clientele there, it is. And why is that a good thing? Because it means that it's possible to find sweet, sweet powder for some excellent prices. In fact, if you time your visit right, you might even be able to have the hills all to yourself. While I love to say that all skiing is good skiing. The truth is that some places are just better.
There are a number of ski resorts in Japan that cater to locals. These local hot spots feature smaller hills and cheap prices. But for the real powder lovers, hitting some of the top ski resorts in Japan turns a day on the slopes into an unforgettable event. If you're new to family ski vacations, you can check out our guide to planning an awesome ski vacation with kids.
When is the Japan Ski Season?
If you plan on skiing in Japan, it's important to go at the right time. The height of the Japan snow season runs from December through March, although some of the higher altitude resorts can run as late as mid-May if the weather works in their favor. January and February tend to offer the ideal conditions for the local ski season though. In southern areas of Japan, such as Kyoto the season is at its height. You can check out some great where to stay in Kyoto here.
And in the northern region of Hokkaido, the weather at this time is perfect for snow lovers. Hokkaido, our dream destination for skiing in Japan, has an abundance of the white stuff, in fact, snowfalls there can be absolutely legendary.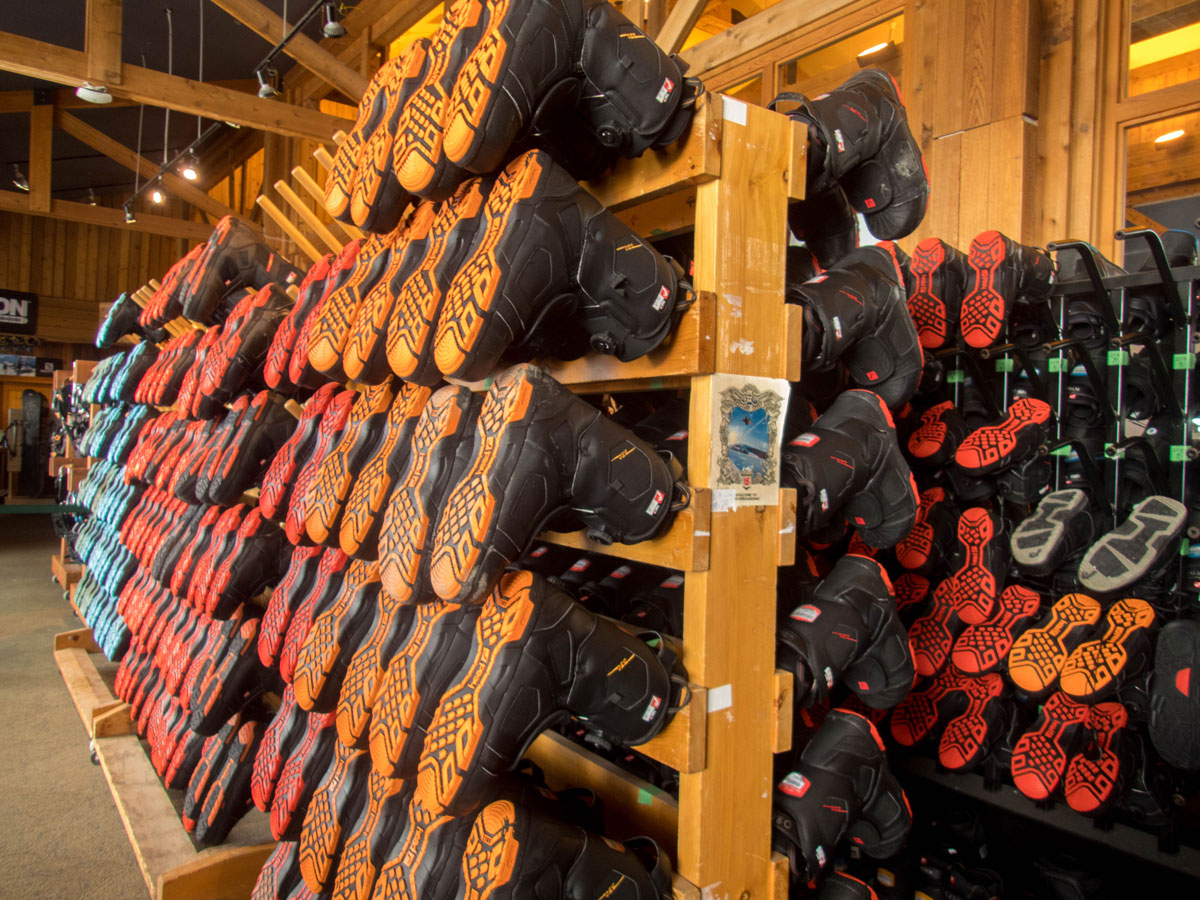 Why Are Japanese Ski Resorts Are Perfect for Families?
Ski resorts in places like Hokkaido are known for being particularly friendly for beginner skiers. Since our boys are just getting their ski-legs, it makes for a great destination to practice. The boys learned to ski on the steep hills of the Rocky Mountains. But developing their confidence on a gentler slope is a bonus. Plus, resorts in the area are popular for other winter activities for when the kids get tired or bored. Winter activities like tubing, snowshoeing and winter hiking are very popular in the region. If that doesn't sound like enough, ending a day on the slopes with some incredible Japanese cuisine sounds amazing!
How Much Time Do You Need For A Ski Holiday in Japan?
Here is where things get tricky. For us, a vacation in Japan with kids wouldn't be complete without exploring more of this amazing country. We would aim to spend a long-weekend skiing or snowboarding on the northern island of Hokkaido. The rest of our time on a 10-12 day visit would be spent learning about the history of this Pacific island nation. While every traveler's budget for Japan may differ, choosing your Japan ski holiday itinerary is always best when it combines other activities. Because of this, others though may opt to spend a week or even two weeks in the ski resorts alone. And with amazing activities, fine dining, and some of the world's most incredible views, it's hard to argue against it.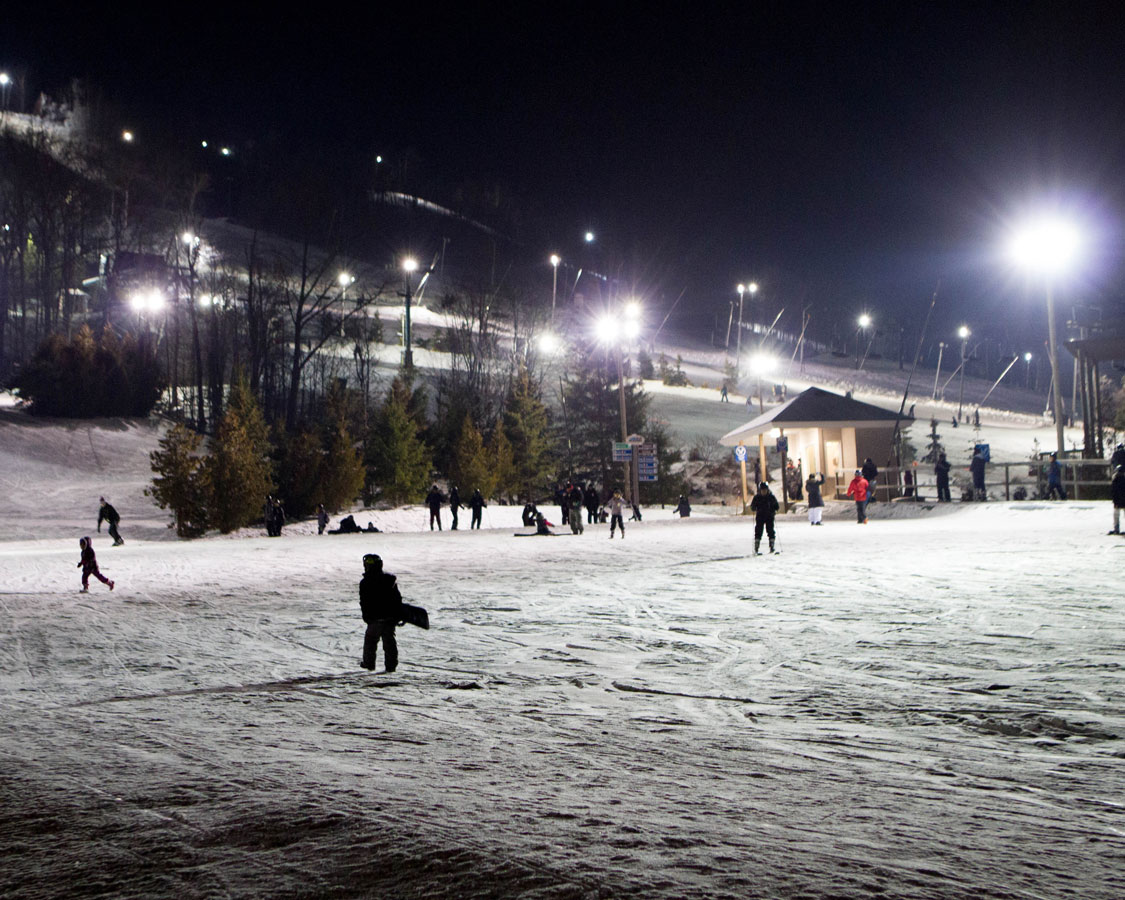 What Makes Hokkaido So Great for a Family Ski Holiday?
There are many things to do in Hokkaido that make it the perfect place for skiing in Japan. Its position at the northernmost tip of the country places it in an incredible snow belt. This means that Hokkaido get's epic amounts of powder. This makes a ski vacation to the region ideal. Another great thing about a visiting Hokkaido is all the incredible attractions we can explore when we are not on the slopes. From Buddhist Temples, shrines, and even castles, Japan is a treasure chest of learning and excitement. There are great winter activities such as the Asahikawa Zoo in central Hokkaido.
The main city, Sapporo has delightful fish markets. In fact, Sapporo is known for having the freshest seafood in all of Japan! Sapporo also features the Hokkaido Museum of Modern Art, which features incredible local and international art. A journey down to Shiraoi is a good place to learn more about the traditional Ainu people. The Porotokotan Ainu Culture Village features replicas of traditional houses and is run by the indigenous Ainu people.
Kid-Focused Activities in Hokkaido Japan
Sapporo Snow Festival
Sapporo, although famous for the beer of the same name, is also a kid-friendly city. The city hosts an annual Sapporo Snow Festival in February of each year. The Sapporo Snow Festival features over 300 snow sculptures lining the 1.5 kilometer Odori Park.
Moerenuma Park
Moer Mountain, located in Moerenuma Park is also a winter wonderland for families. Although it's gentle slopes don't allow much for skiing, it is popular among locals for ski-walking and snowshoeing as well as small festivals.
Hokkaido Fun Facts
Hokkaido is the northernmost island in Japan
Chocolate covered potato chips are a famous local treat
Hokkaido is famous for its hot springs. You can even visit Sulphur Mountain (Mount Io) and experience the vents yourself.
Soft serve ice cream is almost a religion in Hokkaido, so you can find some amazing flavours!
So I hope you're starting to see why we're so excited about experiencing a Japan ski holiday. Epic powder, mouth-watering food, history, culture and of course, natural beauty all make for the bones of an amazing family vacation. Have you ever been skiing in Japan? Tell us all about it!
Wandering Wagars is a participant in the Amazon Services LLC Associates Program, an affiliate advertising program designed to provide a means for sites to earn advertising fees by advertising and linking to amazon.com, amazon.co.uk, amazon.ca. Amazon and the Amazon logo are trademarks of Amazon.com, Inc. or its affiliates.