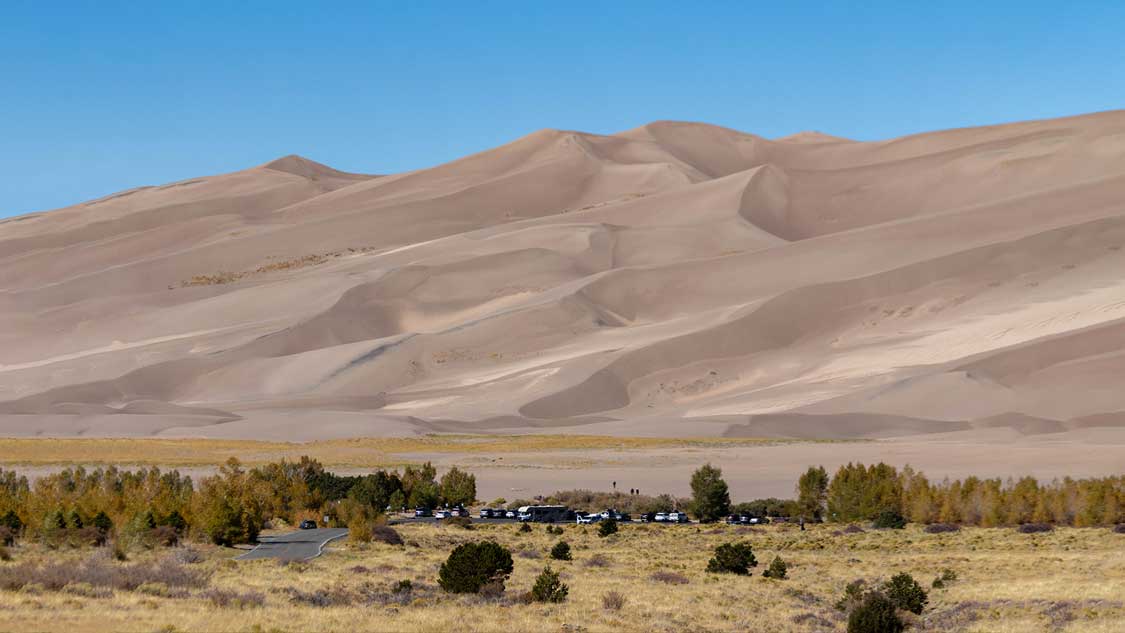 Colorado ranks among the most popular destinations in the United States. And this isn't just the summer. Colorado is one of the few states in the US that garner the same kind of attention through every season. Not only does the state have fantastic weather that seems to embody the perfect aspects of each of the seasons. But there are four epic Colorado national parks that show off the beauty of the state in a way that is difficult to match.
Whether you're a local or a visitor looking to explore the best of Colorado, visiting one of the national parks in Colorado should be at the top of your to-do list. In fact, if I could be so bold, you might want to consider the Colorado loop, which would take you through all four of these magnificent natural wonders.
The reason for this is that all four of the Colorado national parks are incredibly unique. Each one offers a completely different take on the natural beauty of the state. And although it's a bit of a drive to reach them all, a Colorado road trip might just be one of the best trips that you will ever make.
Last but not least, all Colorado National Parks are excellent for family travel. And each of the National Parks in Colorado also have free admission on a specific day. Read below to find out when you can visit your favorite four National Parks in Colorado for free.
Guide To The Colorado National Parks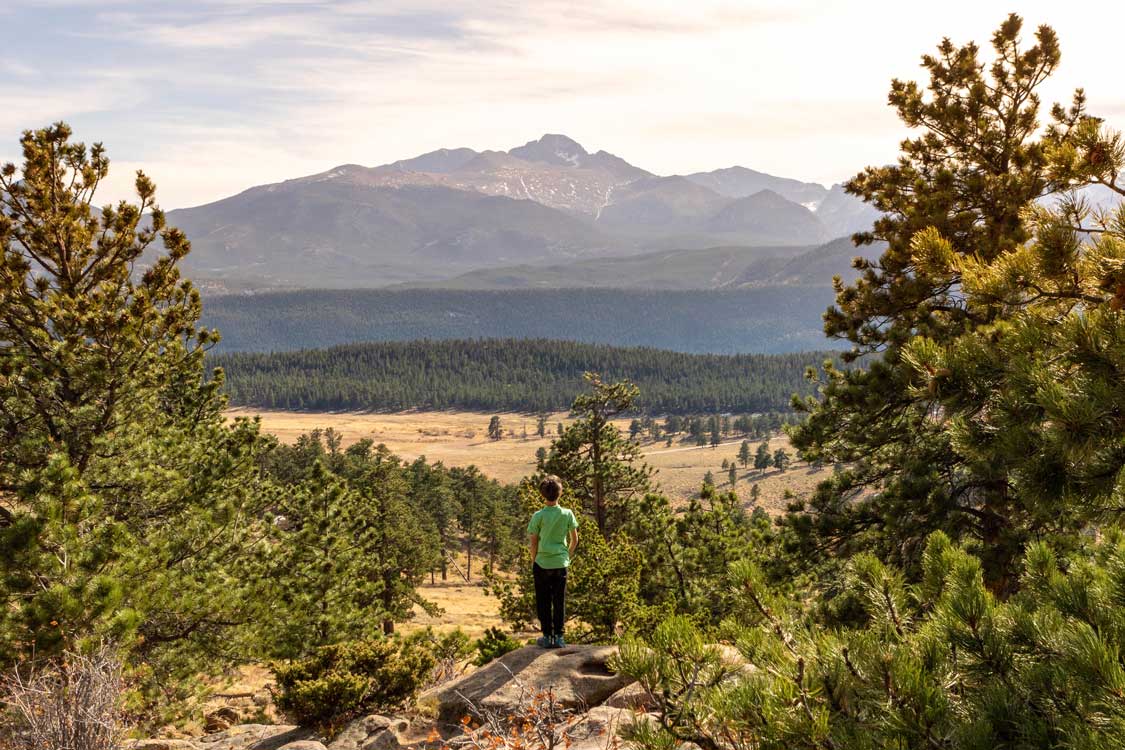 The National Park system in Colorado is pretty incredible. Just to be considered for National Park status a region must meet some pretty stringent standards.
First of all, a National Park must have a unique natural, cultural, or recreational resource. It must be at risk from development and be in need of protection that only the National Park Service can provide. Further, Colorado National Parks must be capable of being protected. So the landscape must be such that it can be accessed via the National Park Service.
How Many National Parks Are In Colorado?
There are four Colorado National Parks and eight national monuments in Colorado. The national parks in Colorado are Rocky Mountain National Park, Great Sand Dunes National Park, Mesa Verde National Park, and Black Canyons of the Gunnison National Park.
The eight Colorado National Monuments are Colorado National Monument, Dinosaur National Monument, Florissant Fossil Beds National Monument, Hovenweep National Monument, and Yucca House National Monument.
The main difference between a national park and a national monument is the reason why the land is being preserved. National Parks are typically preserved for their natural beauty and recreational value. By comparison, National Monuments generally hold historical, cultural, or scientific interest.
How Much Does It Cost To Visit The Colorado National Parks?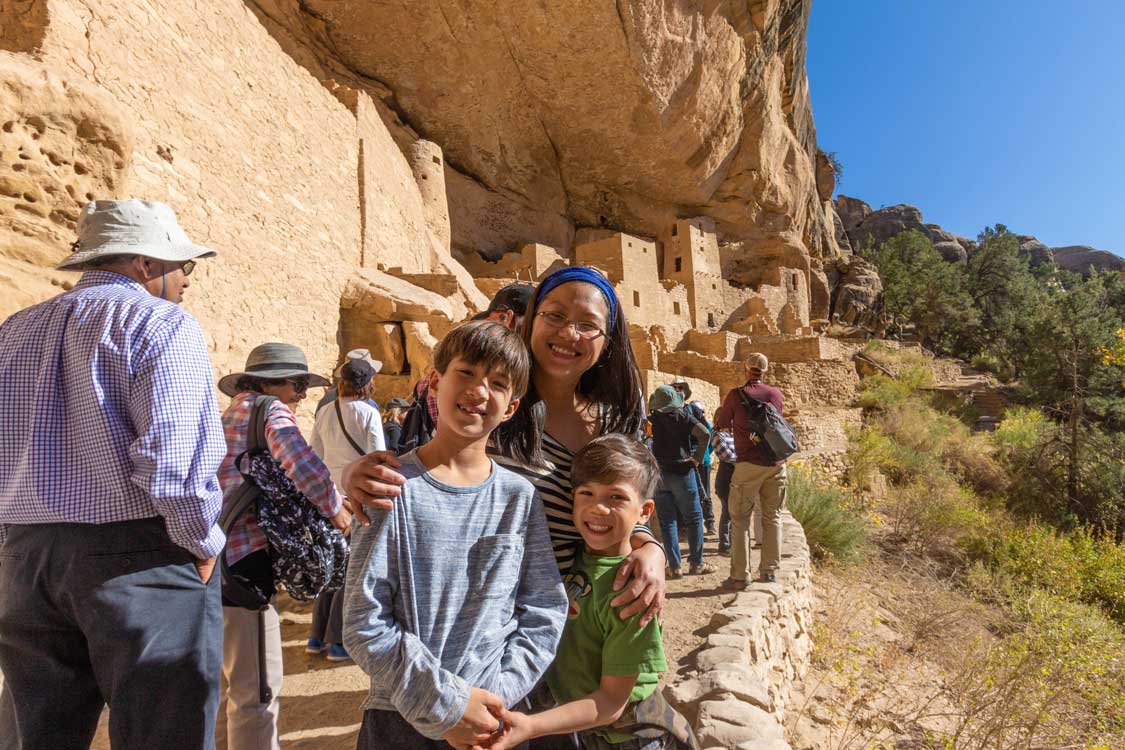 Although many of the US National parks are free to enter, this is not the case for the Colorado national parks. The cost to enter all four of the national parks in Colorado are broken down as follows:
Private, non-commercial vehicle: $25
Motorcycle: $20
Individual (hiker, bicyclist): $15
These parks also offer an annual park pass that allows you an unlimited number of entrances and day-use fees. This pass is typically $70 per park. However, for $10 more, the intra-agency America The Beautiful National Parks Pass offers access to all 423 United States National Parks for just $80.
If you're considering the annual National Park Pass, there are discounts available. At the time of writing, this is the current pricing structure.
Annual Pass: $80
Current U.S. Military Annual Pass: Free
4th Grade Pass for U.S. students in fourth grade: Free
Senior Pass: $80 (lifetime); $20 (annual)
There are also Free Days to visit the national parks in Colorado if you are not military or a fourth grader. Here are the current dates for accessing the Colorado national parks for free:
January 18 – Martin Luther King Jr. Day
April 17 – First Day of National Park Week/National Junior Ranger Day
August 4 -Great American Outdoors Act anniversary
August 25 – National Park Service Birthday
September 25 – National Public Lands Day
November 11 – Veterans Day
Colorado National Parks Camping
Colorado is an outdoor lovers paradise. If you're looking for a Colorado National Parks camping experience, you are in for some incredible memories.
There are opportunities for camping at each of the Colorado National Parks. However, be warned that they do book up quickly, especially during the high season.
All of the parks offer both serviced (electrical) and non-serviced campsites. The serviced campsites, especially those designated for RVs tend to be the first ones to book up.
The National Parks in Colorado
These are the four National Parks in Colorado. I've listed them in the order I would tackle them starting at Rocky Mountain National Park. Of course, how you decide to plan your Colorado road trip might be very different.
Rocky Mountain National Park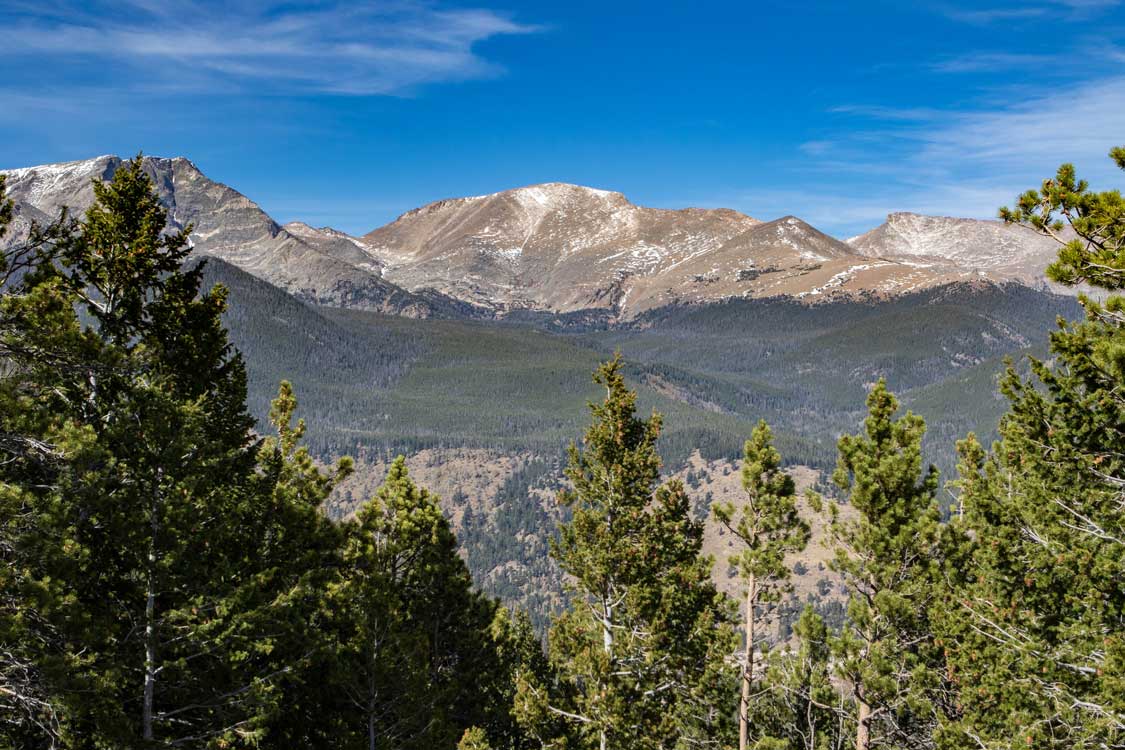 Rocky Mountain National Park is arguably the most famous of all of the national parks in Colorado. This vast tribute to the majestic Rocky Mountains combines many of the picturesque and unspoiled natural beauty that visitors look for in a national park.
Crystal clear lakes. Check.
Towering snowcapped mountains. Check.
Loads of accessible wildlife. Check.
Rocky Mountain National Park seems to have it all. The thick evergreen forests that cover thousands of acres are teeming with deer, elk, and bear. The sparkling mountain lakes connect via babbling streams and foaming waterfalls. And all of these are framed by towering 14,000 ft mountains.
The Trail Ridge Road, which is open from Memorial Day through to late autumn (weather dependent) is among the most scenic drives in the country. This mountain pass tops out at an altitude of 12,183 ft making up the highest continuously paved road in the United States. The views here might only be topped by those from the famous Pikes Peak itself.
This is a big, bold, and beautiful Colorado National Park that encompasses just about everything great about the United States. You could easily spend a week exploring the park.
To help you plan your visit, here is our complete guide to visiting Rocky Mountain National Park.
How To Get To Rocky Mountain National Park
Rocky Mountain National Park is located just outside of the mountain village of Estes Park. The two main entrances to Rocky Mountain NP are located just outside of Estes Park along HWY 34 and HWY 36. There is another entrance at the west end of Trail Ridge Road near the town of Grand Lake.
Most people visit Rocky Mountain National Park from nearby cities such as Boulder or Denver. Check out our Denver to Estes Park drive article to discover all the different routes to get there. Some of them are incredibly scenic.
Where To Stay in Rocky Mountain National Park
There is some great Colorado national park camping available in Rocky Mountain NP. Aspenglen, Glacier Basin, and Moraine Park are the most popular reservable campsites. These tend to book well in advance so book early.
There are also first-come-first-serve Colorado national parks campsites available. If you are a fly-by-the-seat-of-your-pants kind of traveler, Longs Peak and Timber Creek campgrounds are for you.
If camping isn't for you, consider staying in the town of Estes Park. It can get quite busy in the high season. But it's one of the most charming small towns in Colorado. Consider the famous Stanley Hotel, which was the inspiration for Stephen King's "The Shining". For a less creepy accommodation, consider The Landing at Estes Park. This hotel offers great access to the entrance to Rocky Mountain Park and has some of the best views in town. You can check out their prices and availability here.
Great Sand Dunes National Park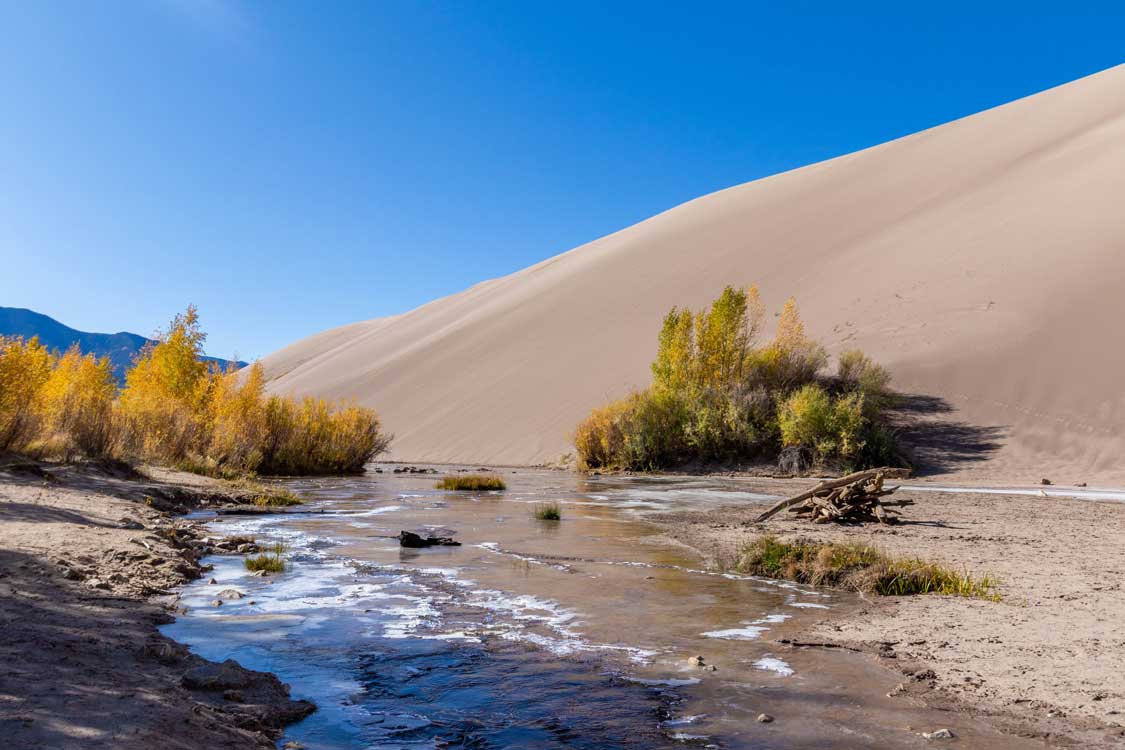 Great Sand Dunes National Park offers an experience that is unlike anywhere else in the United States of America. With sandy dunes that rocket up over 700 ft framed by the snowy peaks of the Rocky Mountains, Great Sand Dunes National Park is truly one of the most awe-inspiring Colorado national parks.
These massive dunes are caused by spring and summer runoff from the mountains that rush down Medano Creek before being tossed up on the shores of this wide and shallow waterway. Over millennia, this sediment has collected and blown into towering mountains the likes of which you would expect to see as the background for the set of Lawrence of Arabia.
The sand dunes that make up Great Sand Dunes National Park are the tallest in North America. And they have made this park a popular destination for hikers and thrill-seekers alike. Some choosing to rent 'sandboards' and rocket down into the valleys between the dunes.
Beyond the dunes, Great Sand Dunes NP offers a wealth of opportunities for those looking to explore. The raw Medano Pass is an off-road lover's dream with a route that stretches for 25 miles along the base of the mountains to the town of Gardner. You'll also find beautiful hiking trails both inside and just outside the park borders.
Interested in exploring this amazing park for yourself? Check out our complete guide to Great Sand Dunes National Park here.
How To Get To Great Sand Dunes National Park
Great Sand Dunes National Park is located about 30 minutes outside the town of Alamosa. Most visitors access the park by travelling across HWY 160 and heading north on HWY 150. However, Great Sand Dunes NP can also be reached by following HWY 17 to Lane 6 N before meeting up with HWY 150.
Those who prefer the more adventurous route (and have access to a relatively capable four-wheel drive vehicle with decent clearance) can take the route along the Medano Pass from Gardner.
This involves taking HWY 559 to County Rd. 559.1 which branches left onto the Medano pass and on towards the park. Be forewarned. This is not a route you want to take in adverse weather conditions, and you should let others know about your route and schedule before you attempt it.
Where To Stay in Great Sand Dunes National Park
If you love the outdoors, there are few better Colorado National Park campgrounds than Great Sand Dunes National Park. The Pinon Flats Campground is the main front country campground in Great Sand Dunes. It's a seasonal site and books up quickly when it does open.
For those interested in overland backcountry camping, there are primitive sites that can be reserved along the Medano pass. These are also seasonal and close during the winter months.
If you aren't camping or looking for a place to stay inside the park, there are a few places nearby worth checking out. Great Sand Dunes Lodge is one of the most popular hotels near Great Sand Dunes National Park. The lodge is located next to The Oasis (where the sandboard rentals are) about 7-miles from the entrance to the park. You can check out the rates and availability of Great Sand Dunes Lodge here.
Outside of Great Sand Dunes Lodge, the closest place to stay near the Great Sand Dunes National Park area is the town of Alamosa. There are restaurants and all the amenities for a day out at the park in the town so it makes for a good base camp. The Fairfield Inn Alamosa has an indoor pool and free WiFi. It's just a 20-minute drive from the Alamosa National Wildlife Refuge. You can check out their prices and availability here.
Mesa Verde National Park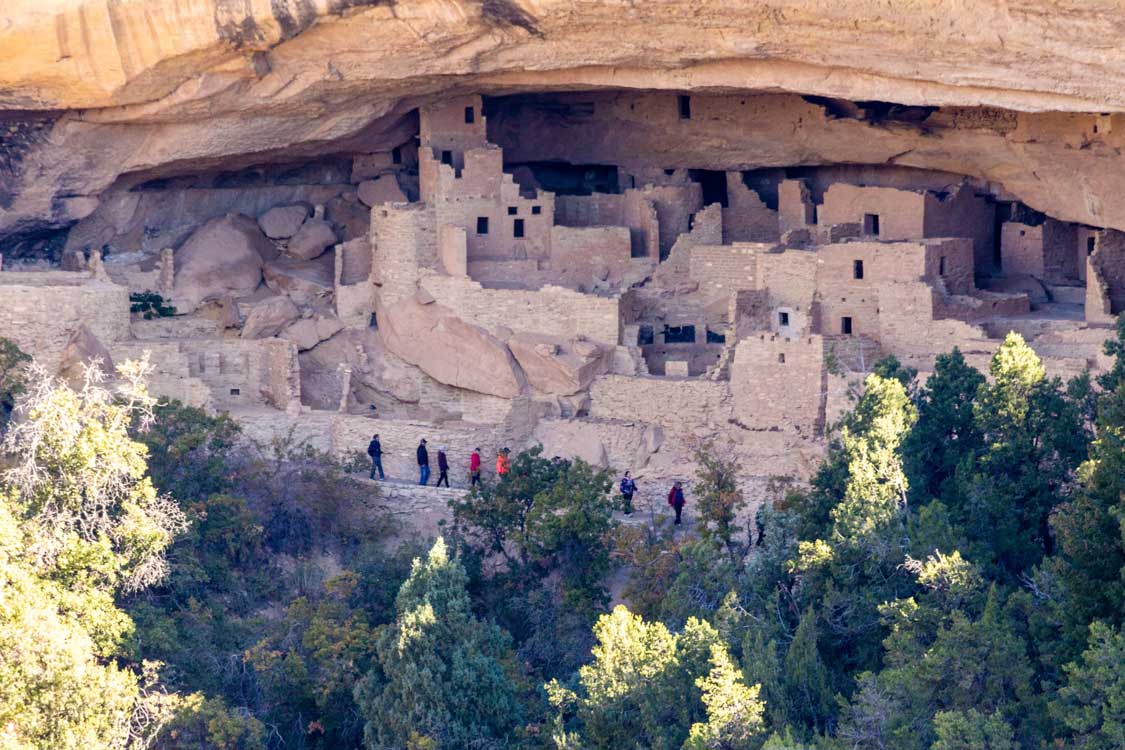 Mesa Verde National Park combines the absolute best of the American National Park Service. Not only does this 81 square mile park hold stunning views of table rock mountains, river-filled canyons, and some of the best sunsets in Colorado. But Mesa Verde National Park is also the location of some of the best-preserved Puebloan dwellings in existence.
These unreal villages that seem to defy gravity by clinging to the sheer cliffs of the Mesa Verde landscape have been part of the landscape for over 800 years. And, while Mesa Verde offers a load of brilliant experiences from camping to hiking, and more, it is these Indigenous dwellings that truly set Mesa Verde apart from the other Colorado National Parks.
These adobe homes and towers, connected by an intricate network of ladders and stairs can be explored by guided tours that literally give you the chance to walk through history.
Reserve a ticket early for the Cliff Palace walking tour. Cliff Palace is the largest cliff dwelling in the park and the tour offers a fascinating chance to get up-close and personal with these ancient dwellings. Along the way, you'll scramble along cliff edges and scale ladders much like the ancient Puebloans would have done hundreds of years before.
For the best views in the park, make sure you take a walk up to the Mesa Verde National Park fire tower. This impressive spot commands 360-degree views of the park for hundreds of miles in each direction.
If you're interested in exploring this awesome park for yourself check out our complete guide to Mesa Verde National Park right here.
How To Get To Mesa Verde National Park
Mesa is the most southwest of all of the Colorado National Parks. It's also fairly central to a number of popular areas in the American southwest including Moab, Farmington, and Telluride.
There is only one entrance to Mesa Verde National Park. It is on the north side of the park along HWY 160 between the towns of Mancos and Cortez.
Where To Stay in Mesa Verde National Park
Because Mesa Verde National Park is so accessible from nearby towns, it's a popular park and there are loads of Mesa Verde camping options available. The only campground in Mesa Verde National Park gates is the Morefield Campground but it has 267 sites to choose from and rarely books up completely.
Those who aren't looking to rough it should consider the scenic Far View Lodge which is located within the park at mile marker 15. You will find stunning views across three neighboring states, free WiFi, and air conditioning for those hot summer days.
You can also upgrade to one of their Kiva Deluxe rooms, which offer unobstructed views that stretch for hundreds of miles. It's the perfect option for stargazing and wildlife lovers. You can check out their pricing and availability here.
Looking for more hotels near Mesa Verde National Park? You can check Booking.com for options in the nearby town of Cortez.
Black Canyon of the Gunnison National Park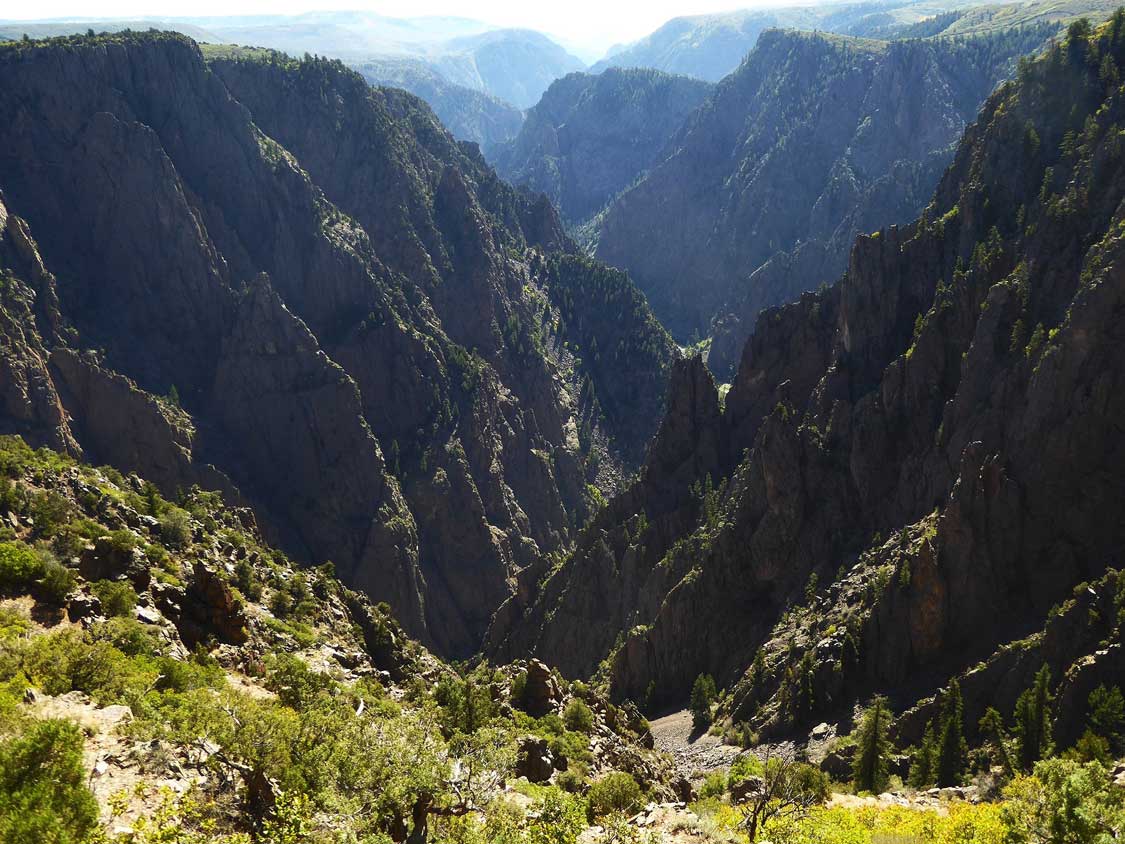 Black Canyon of the Gunnison National Park is an awe inspiring park where sheer walls of black stone line a 53-mile gorge. At time, these epic cliffs reach heights of up to 2,700 feet.
The cliffs, carved out over millions of years by the Black Canyon of the Gunnison River, are so sheer and deep that parts of the canyon receive just 33 minutes of sunlight a day. And while several canyons in the American southwest might be longer or deeper, none can compare to the steepness and depth of Black Canyon of the Gunnison National Park.
Not only is the Black Canyon really beautiful, it also offers up a stunning sunset. Moreover, it played an important part in early railroad history. The Denver and Rio Grande railroad once crossed the mouth of the canyon. You can explore more of this through interpretive trails and guided walks.
Black Canyon of the Gunnison is one of the Colorado National Parks that offers fantastic winter activities as well. You'll find cross-country skiing and snowshoeing during the winter months to offset the kayaking, fishing, and hiking during the summers.
But the absolute best way to experience Black Canyon of the Gunnison National Park is to simply drive the canyon roads and take in the various viewpoints along the way.
How To Get To Black Canyon of the Gunnison National Park
Black Canyon of the Gunnison NP can be accessed by both the South Rim and North Rim of the canyon. The South Rim of the park is generally accessed by those coming from the town of Montrose. To reach this side you would take HWY 50 to HWY 347 which will take you into the park.
The North Rim is generally accessed from the town of Crawford. Most visitors follow HWY 92 to Black Canyon Road which leads to the park. The North Rim is the roughest section of the park and is closed to vehicle traffic during the winter season.
There is no bridge across the Black Canyon. The route around from one rim to the other can take between two and three hours.
Where To Stay Near Black Canyon of the Gunnison National Park
Unlike Mesa Verde, there are no lodgings directly within Black Canyon of the Gunnison National Park. However there are three Colorado National Park campgrounds. Two of these are on the South Rim and are open year-round while one is on the North Rim and is closed during the winter.
For accommodations outside the park, most visitors choose the town of Montrose not far from the South Rim. My personal favorite hotel in Montrose Colorado is the Super 8 by Wyndham. It has everything that most visitors would need. There is also a Montrose KOA and Jellystone for some more upscale camping and cabin options. You can find more great accommodations in Montrose here.
The closest town to the North Rim is Crawford, Colorado. It's much smaller than Montrose and sits about 30 minutes away from the park entrance. There are a number of small inns and locally-owned stays in the town. You can check those out here.
What Is The Best of the Colorado National Parks?
If you're looking for the best national park in Colorado, you're going to have dig pretty deep. Each one of these four national parks in Colorado have very distinct features. And each one offers something spectacular.
Personally, I love the mountains and forests of Rocky Mountains National Park, especially combined with the accessibility to the great town of Estes Park.
The history of Mesa Verde calls to me. And this park offers one of the best ways to have an intimate experiences that includes Colorado's rich Indigenous heritage.
The rough trails of Great Sand Dunes make for one of the best places for people to get an introduction to offroading and backcountry camping. And the fact that it's a place where you can try sandboarding is pretty fantastic.
Back Canyon of the Gunnison offers a totally unique experience with it's sheer canyons and midnight stone. For those looking for amazing road trips and fabulous views, it's pure gold.
Have you explored the national parks in Colorado? Share your favorite park in the comments below. If you're passionate about family travel, swing over to our Family Travel Support Group on Facebook. This is a positive and supportive group of family travellers who love to share their experiences and help you navigate traveling with kids.
Be sure to sign up for our newsletter for more amazing family travel tips and inspiration.
You May Also Like To Read: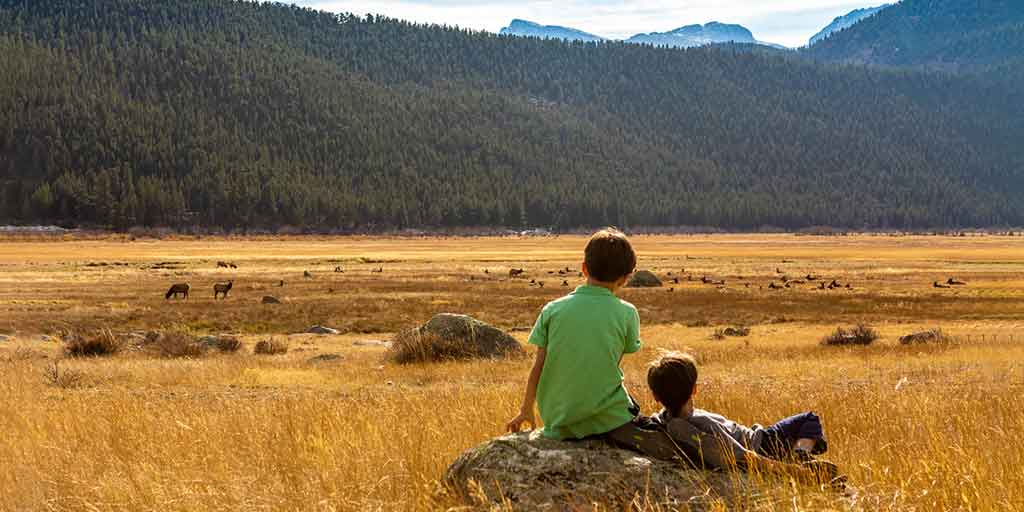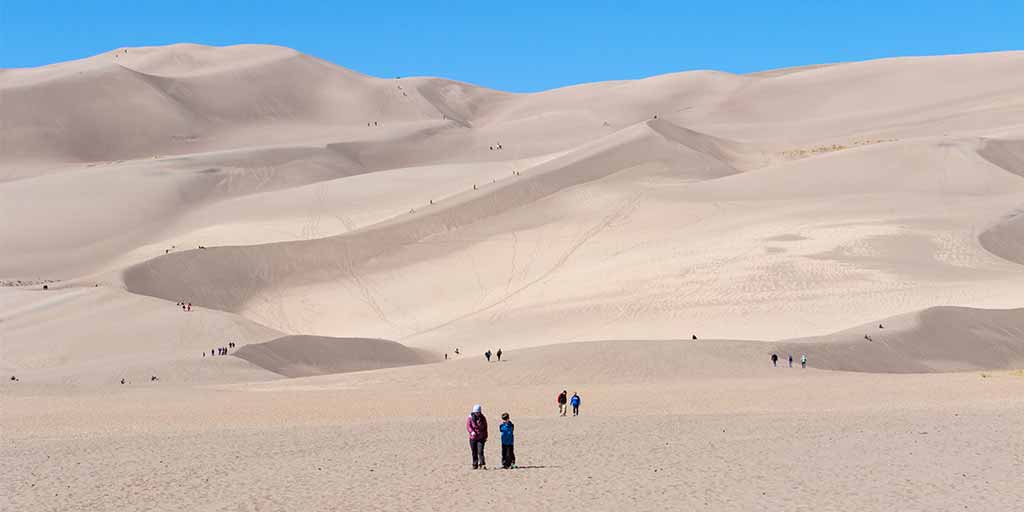 You May Also Like To Read: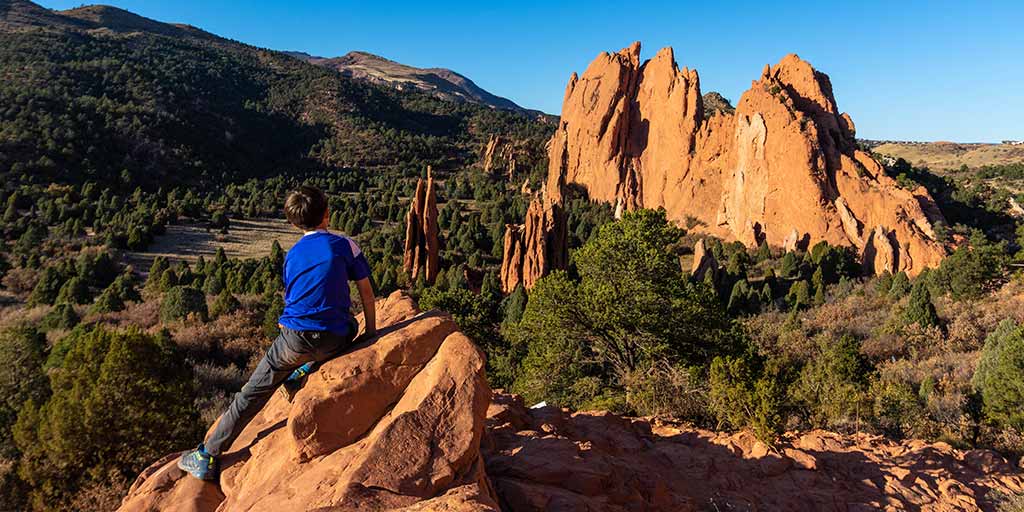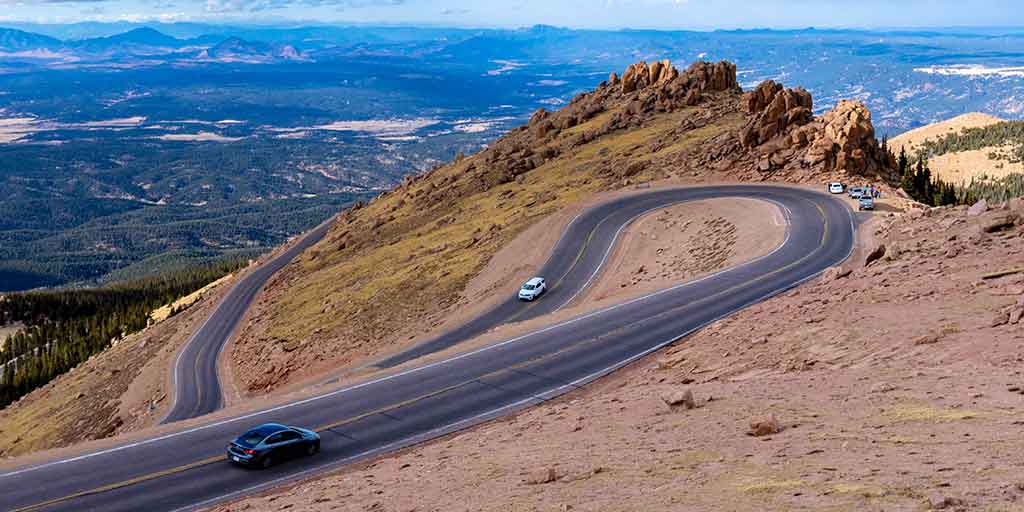 Pin This Post For Later: