Finding great places to stay in Denver can be complicated. It's a big city with numerous unique neighborhoods. Our guide for where to stay in Denver, Colorado will help you choose hotels and accommodations in the best areas.
---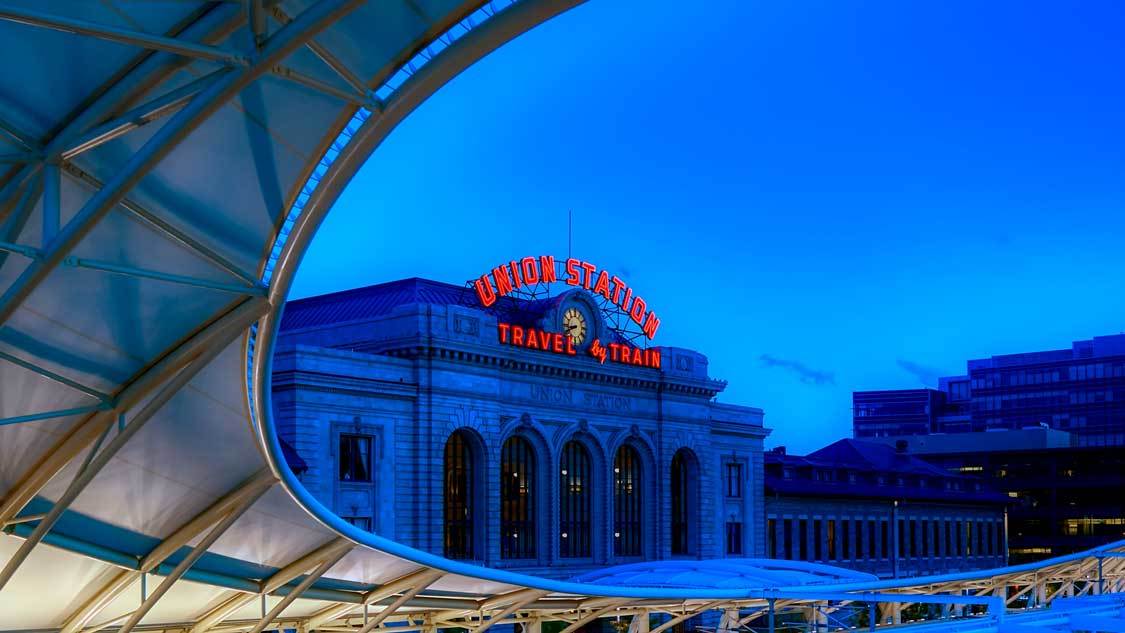 The vibrant and exciting city of Denver is the state capital of Colorado. It has long been considered one of the most fun and liveable cities in the United States.
Denver has an exciting history that was launched by the Pikes Peak gold rush, and its southwestern charm has been central to its identity for a century and a half. And those visiting Denver are sure to fall under its spell.
I can talk for ages about all of the fun and exciting things to do in Denver. But when it comes to where to stay in Denver, Colorado, things get a bit more complicated.
Denver has a wealth of mouthwatering foodie experiences, architectural marvels, and world-class outdoor attractions both inside, and within a short drive of the city.
Another draw to Denver is the sunshine. The city sees around 300 days of sunshine each year. With weather like that, it's no surprise that Denver is a paradise for hiking, biking, and nature lovers.
I'm sure you already know that this city is an awesome place to visit. You're here to find the best places to stay in Denver. So let's get down to it.
Where to Stay in Denver: Choosing The Best Denver Neighborhoods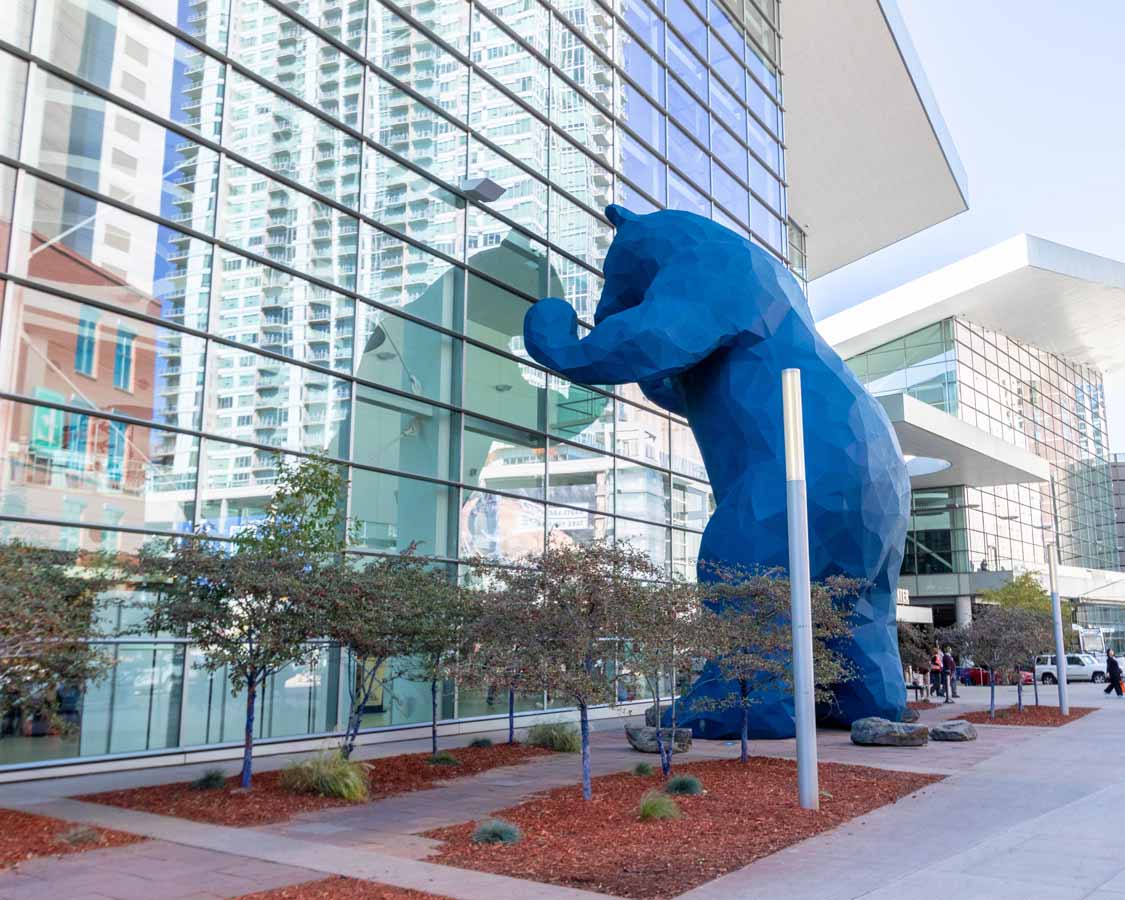 Denver, like many of America's best city's, is sectioned off into unique neighborhoods. Each one has its charms and attractions. So we'll outline the best neighborhoods in Denver to choose where you want to stay and outline what the best hotels and rentals are in each one.
And there are plenty of amazing Denver hotels and Denver Airbnbs and home rentals to choose from. So you're sure to find something that fits what you are looking for.
In this guide, you're going to find the perfect place to stay in Denver based on your travel style, budget, and group size.
If you're a foodie who loves local culture, local shops, and a local vibe, check out the River North Arts District (RiNo). If you prefer great restaurants, an old-town vibe, and plenty of access to the arts, check out Lower Downtown (LoDo).
But if you're looking for something else, this guide on where to stay in Denver will introduce you to the most popular neighborhoods in Denver and where to stay while you visit.
River North District (RiNo): Funky Vibes And Tasty Eats
RiNo, or the Denver River North district is one of my all-time favorite places to stay in Denver, Colorado. This is one of the coolest up-and-coming neighborhoods and it's packed with craft breweries, unique locals eateries, and converted warehouses offering funky accommodations.
While you're in RiNo you'll want to explore some of the local attractions including the Denver Central Market which is a food warehouse in an industrial warehouse. You'll find everything from wood-fired pizza to rotisserie chicken, handmade chocolates to high-quality coffee.
You can also book a free tour of the local Mile-High Spirits distillery. You'll learn about all of the processes that go into creating their classic bourbons, gins, and vodkas.
Ramble Hotel
The Ramble Hotel is one of the prettiest hotels in Denver. This stylish boutique hotel is modeled after a 17th-Century French salon and is decorated with bold colors.
For couples escapes and weekend getaways, it doesn't get more romantic than this Denver hotel. Click below to find the current prices and availability.
The Source Hotel
I may be a little biased, but handing me a beer at check-in is a solid way to win me over as a hotel customer.
This modern, minimalist hotel earns its stripes though by being in an awesome neighborhood and being connected to the Market Halls, which is a mall in a converted warehouse that is chock full of boutique stores, vintage vinyl shops, and amazing small restaurants.
Those looking to chill out can also enjoy the rooftop hot tub and plunge pool that offer great views of the city.
RiNo Converted Condo
If you're looking for a great Denver Airbnb or VRBO, this converted condo near Coors Field in RiNo is one to have on your list. the gorgeous, sophisticated style fits right at home among the hip vibe or River North.
Guests might also love the fact that there are a whopping 18 breweries within 1.8 miles of the front door. You can check the price and availability here.
The building is also environmentally friendly and is one of the few LEEDS-certified condos in the city.
Lower Downtown (LoDo): Stay Close To The Action
For those who want to stay close to the action, whether they're in town for conventions, socializing, concerts, or just to use Denver as the home base for things to explore in Colorado, LoDo, or Lower Downtown is one of the best neighborhoods to stay in Denver.
LoDo dates back to the early days of Denver, but recently its classic architecture and proximity to popular Denver attractions have led to a resurgence of restaurants, accommodations, and coffee shops that have completely revitalized the neighborhood.
If you're in town for a Colorado Rockies or an Avalanche game, Lower Downtown is where you'll want to be. You'll have access to some great dining as well as the Dairy Block, which is a wild food hall stocked with bars, coffee shops, and more situated in a gorgeous building.
The Maven: Boutique Style In A Modern Setting
Located in the awesome Dairy Block, The Maven is a boutique hotel in Denver that I highly recommend. Inside the hotel is one of Denver's best coffee shops, Huckleberry Coffee, and you're within walking distance of RiNo, Coors Field, and Union Station.
For those visiting Denver with kids, The Maven offers free cribs and playpen rentals for guests. The hotel is also just a 10-minute walk from the 16th St. Mall.
You can compare their prices and availability below.
Crawford Hotel: Perfect For The Commuter
Located right in the historic Denver Union Train Station, the classic design paired with the modern amenities of the Crawford Hotel make this four-star location a hit.
It's located within easy reach of most of the city's attractions and offers all the style and luxury you could hope for. If you're looking to stay close to transit and still have great access to the core of the city, the Crawford Hotel is a great fit.
You can compare prices and availability below.
Downtown Loft With a Rooftop Patio
If you're looking for a great Airbnb or VRBO in Lower Downtown Denver, this loft with a rooftop patio has three bedrooms and a spacious design that will make you feel right at home in the Denver core.
The design is modern and upscale and it's perfect for families or small group getaways in the city.
The condo has an amazing kitchen with stainless steel appliances, a gas stove, and everything that you need to cook up some luxurious meals. And the unit can sleep up to 14 people.
You can check out the price and availability below.
Cherry Creek: Luxury Food And Hotels In Denver
If you're looking for high-end accommodations in Denver and don't mind being a little outside of the core, Cherry Creek is just 10-minutes by car from downtown Denver.
Cherry Creek is a Denver neighborhood that offers a wide variety of world-class restaurants and accommodations. But you'll also find some excellent budget hotels and hostels as well.
Cherry Creek has excellent shopping nearby as well as some nice parks including Pulaski Park and the Cherry Creek State Park. These attractions and the quieter streets make it one of the most family-friendly places to stay in Denver.
Personally, I love using Cherry Creek as a home base when I'm doing day trips to Pikes Peak or Rocky Mountain National Park.
The Jacquard, Autograph Collection
Located less than 4 miles from the Colorado Convention Center, the Jacquard Autograph Collection is a 4-star hotel that sits right on the border of luxury and convenience.
The bright and spacious rooms are a great fit for family, fun, or business travel. And it's located near some of Denver's best shopping areas.
You can check out the price and availability below.
Residence Inn Cherry Creek
If you're looking for a great mid-range Denver hotel that offers beautiful rooms as well as full kitchens and comfortable living spaces, the Residence Inn Cherry Creek is a great fit.
As someone who travels with kids, I love the convenience and comfort of renting suites. I can cook (or more often reheat) the food from the day and chill out while the kids sleep.
The Residence Inn also offers a social hour with light snacks and drinks in the afternoon, which is always appreciated.
You can compare the prices and availability here.
Beautiful, Quiet Carriage House
Offering old-world charm in the heart of Cherry Creek, this gorgeous property makes for one of the nicest Airbnbs and VRBOs in this part of Denver.
The exposed brick and minimalist charm make for a cozy feel, yet you're within walking distance of excellent restaurants and shopping in Denver.
The unit sleeps six people across two bedrooms and offers a modern kitchen with all of the conveniences travelers could hope for.
You can check out the pricing and availability below.
Find More Great Places To Stay In Denver
This is a popular city, and accommodations in Denver book up fast. If you'd like to see more options, this map shows some of the most popular places to stay in Denver across the city.
Feel free to scroll away and see which Denver neighborhood suits you best.
Enjoy Finding The Best Hotels In Denver, Colorado
In this guide, I share the best neighborhoods to stay in Denver. No matter how you plan to explore this city, you're going to have a great time. Denver is fabulous! And it lives up to its reputation as one of the greatest American cities.
Feel free to drop any questions or comments below. I always answer them.
If you're passionate about family travel, head on over to our Family Travel Support Group on Facebook. It's a fantastic community of parents who love travel. We share experiences, knowledge, and the lessons learned along the way. You can also sign up for our newsletter to keep in the loop about new family travel adventures
Wandering Wagars is a participant in the Amazon Services LLC Associates Program, an affiliate advertising program designed to provide a means for sites to earn advertising fees by advertising and linking to amazon.com, amazon.co.uk, amazon.ca. Amazon and the Amazon logo are trademarks of Amazon.com, Inc., or its affiliates.
You May Also Like To Read:
Pin This Post For Later: