There are many must-do activities in Belize. During our short stay we were able to go caving, tubing, diving the Blue Hole, climbing ruins, and birding!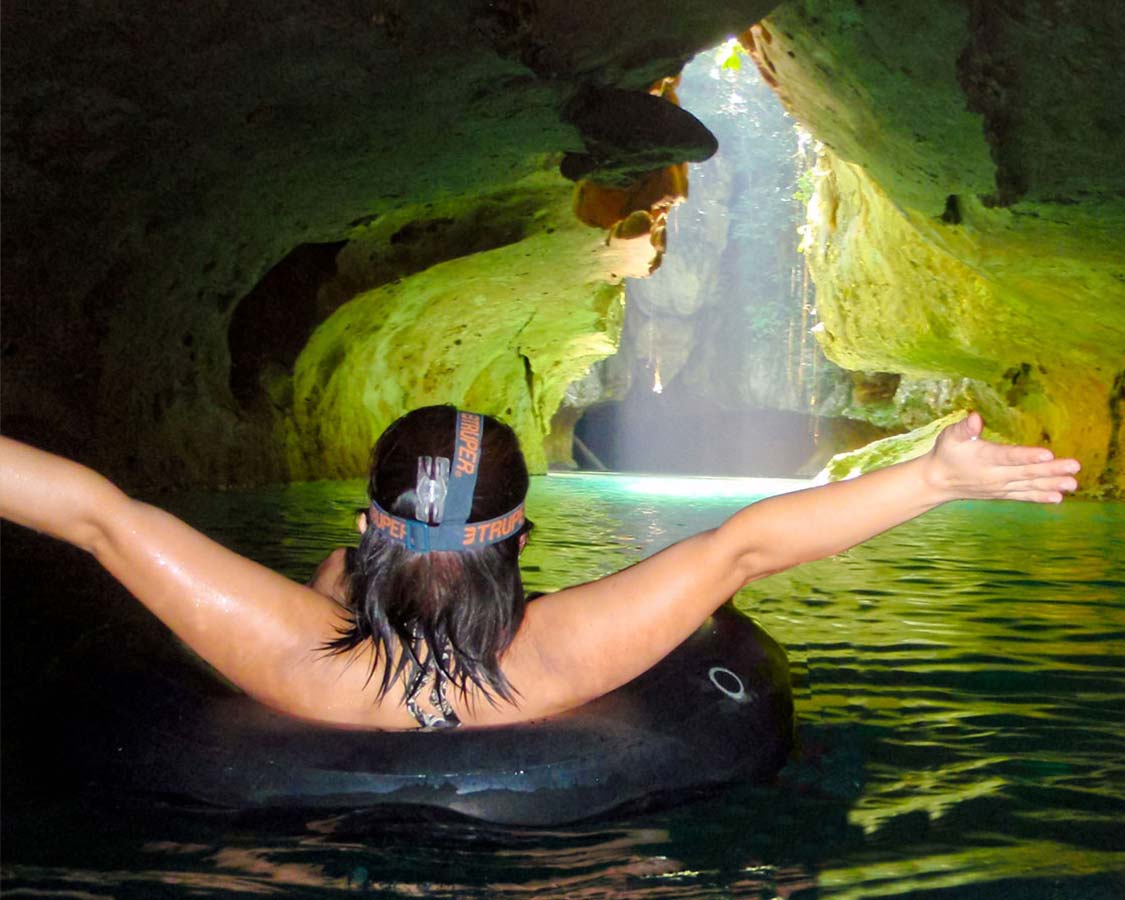 Our visit to the Central American country of Belize was filled with amazing adventures. We participated in so many must-do activities in Belize during our stay. The country is not that large so it is easy to fit in a lot of activities even during a short visit. We list our top 5 must-do activities in Belize below.
Caving
Caving is definitely one of our must-do activities in Belize. The Actun Tunichil Muknal cave in Belize is one of our favorite caving experiences. The cave is commonly referred to as ATM. It is in Western Belize and is actually a Mayan burial site. To access the cave you must sign up for a day tour.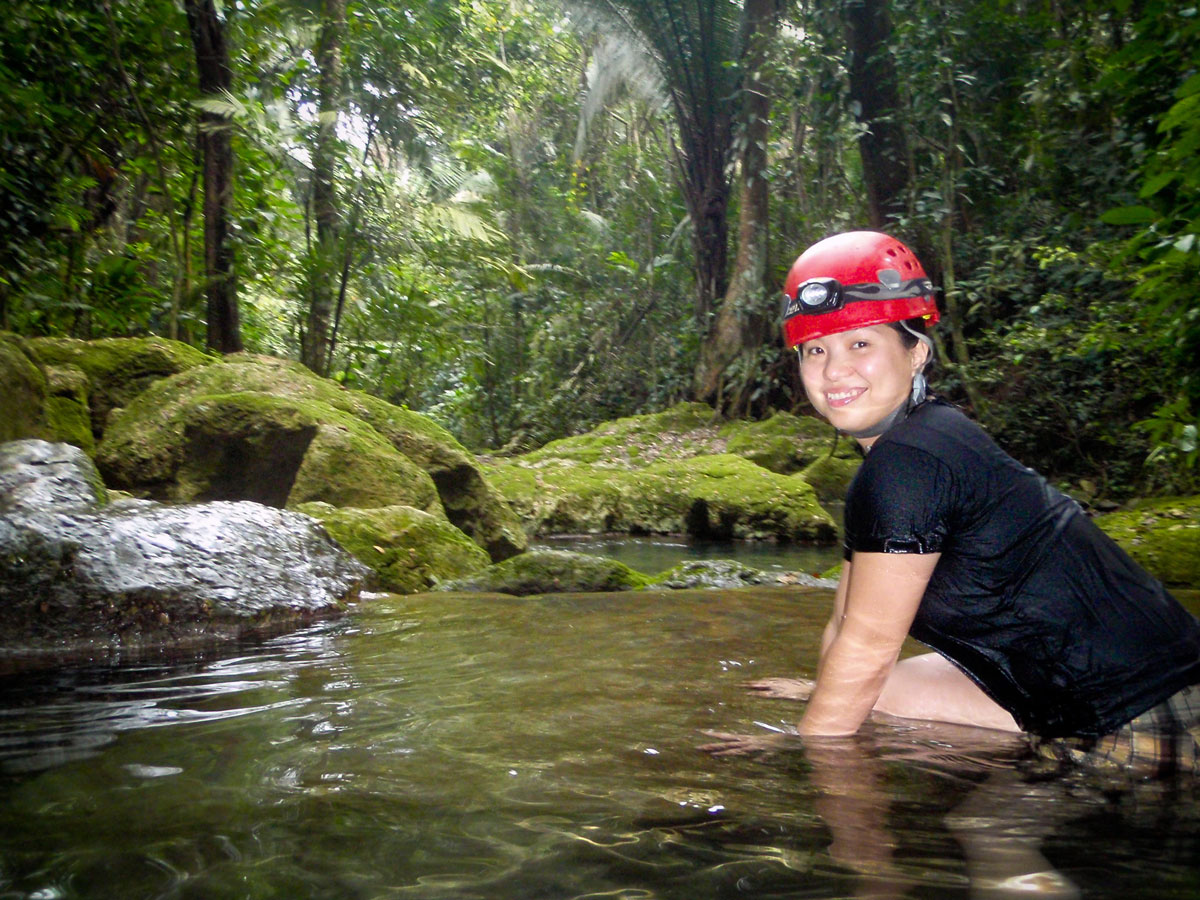 The tour starts with a hike through the Tapir Mountain Reserve and getting there involves crossing 3 streams. The depth of the streams can vary based on how much rainfall the area has seen. After 45-minutes, we reached the stunning entrance to ATM. It was marked by a tall narrow slot in the mountain, the surrounding rocks were covered in bright green foliage and featured an emerald green stream pouring from the crack.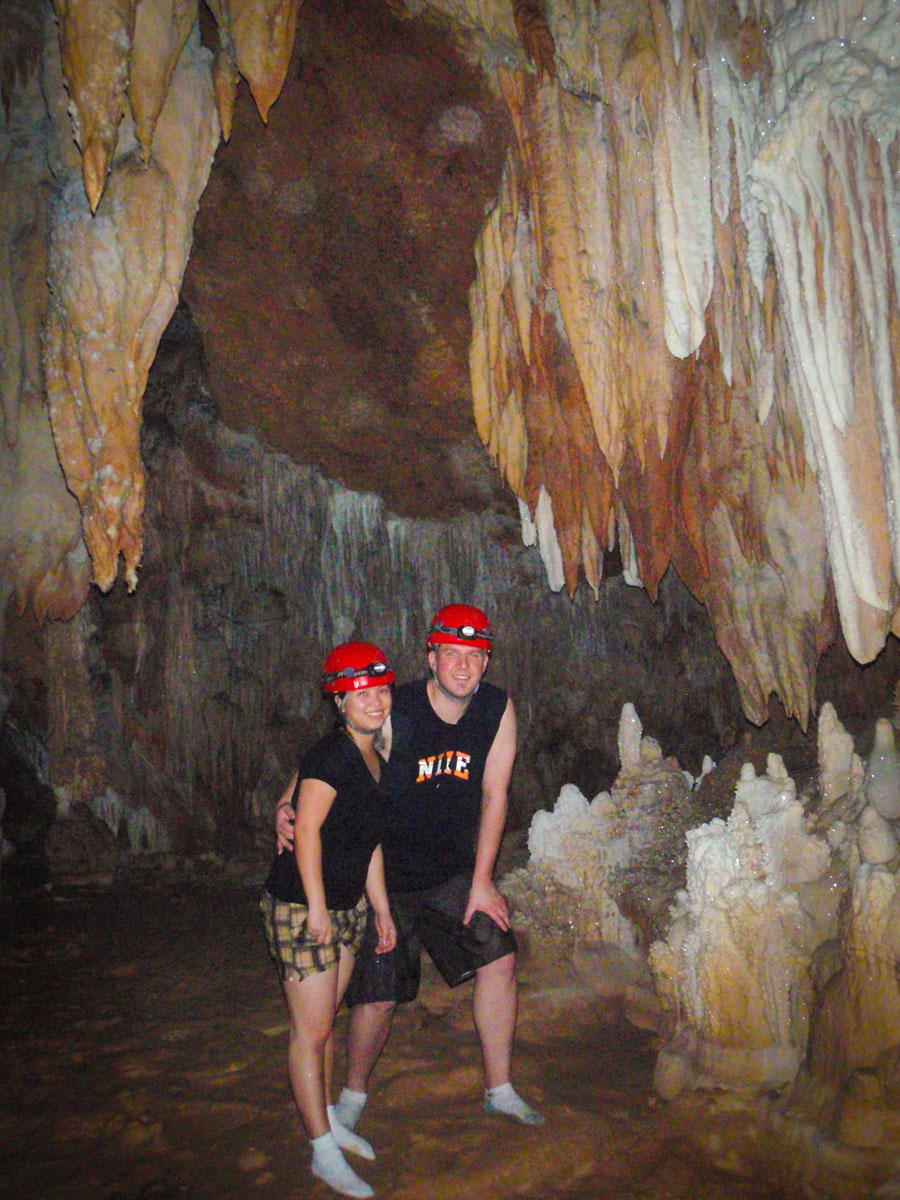 At this point, we had to remove our shoes to explore the rest of the cave system with our socked feet. This is to protect the sensitive environment of the cave and ensure that damage is kept to a minimum. There are numerous chambers to explore, some contain ceramics, pottery, and human bones.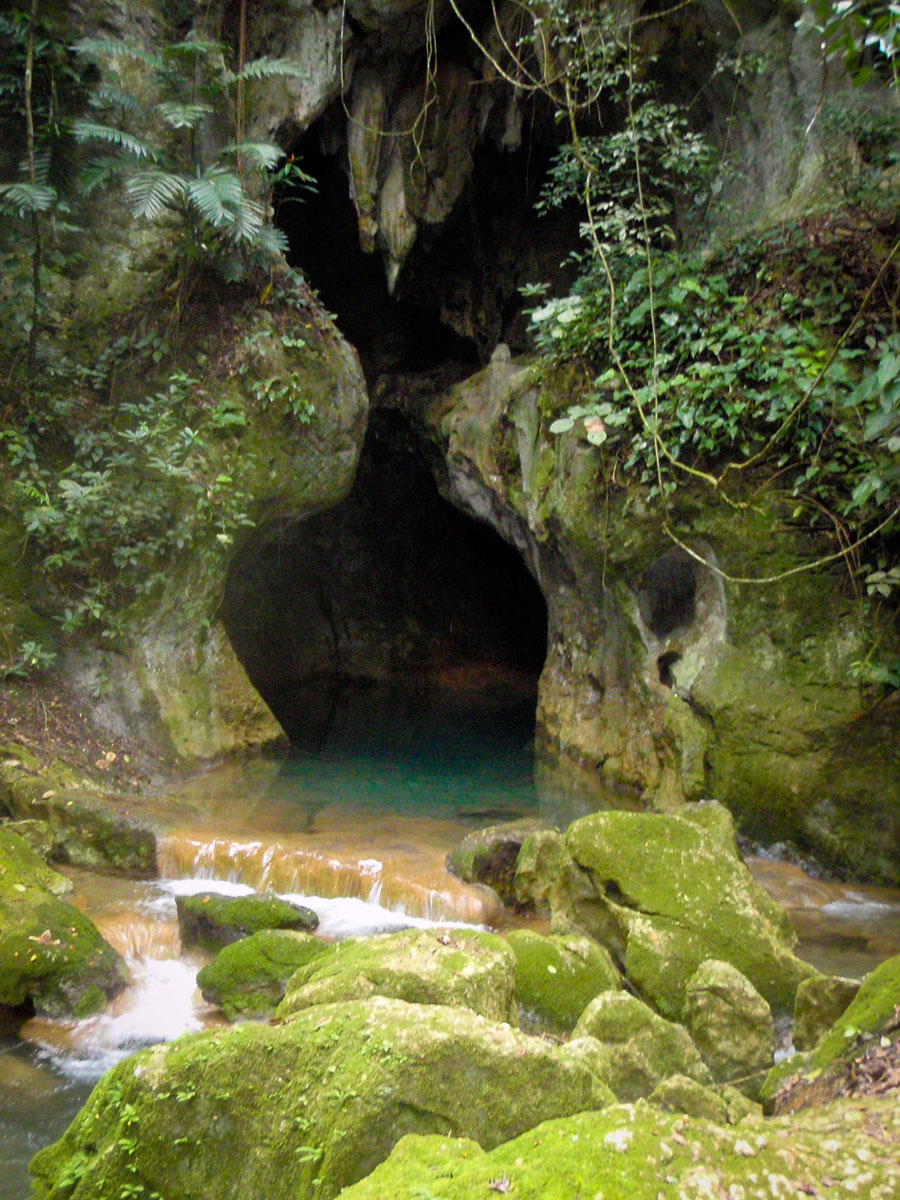 Pro-Tip: The trail has a lot of roots and rocks so hiking shoes are recommended. However, you will get wet sometimes up to your waist so keep that in mind when picking footwear. A change of clothes is also necessary.
This cave is not for people that have either claustrophobia or insectophobia. There are parts where you have to crawl on the ground and you will come face to face with spiders.
However, it is all worth it when you get to view the Crystal Maiden, theancientskeleton of a young Mayan girl that has been perfectly preserved inside one of the chambers. The skeleton gets its name from the mineral deposits that have grown on it, causing the remains to sparkle under the light.
Cave Tubing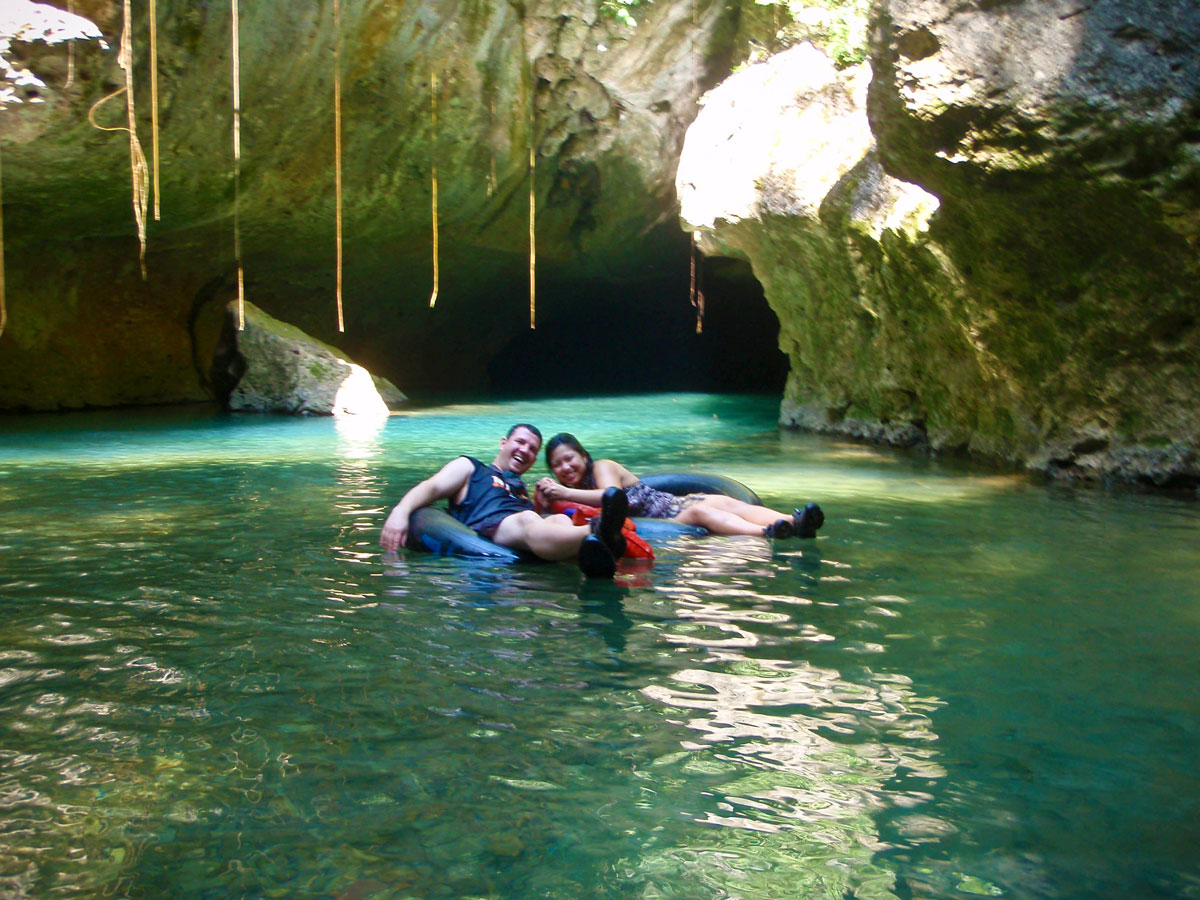 If getting down on your hand and knees and crawling through mud is not high on your list of must-do activities in Belize, then perhaps cave tubing is a better choice for you. Cave tubing is one of our must-do activities in Belize because it is a relaxing way to explore the cave system.
When cave tubing, you sit on an inner tube that lazily carries you along the slow river current in and out of several caves. The tour operators will provide you with waterproof headlamps that will let you see all the amazing cave formations and underground waterfalls along the way. Cave tubing has quickly exploded as one of the most popular things to do in Belize.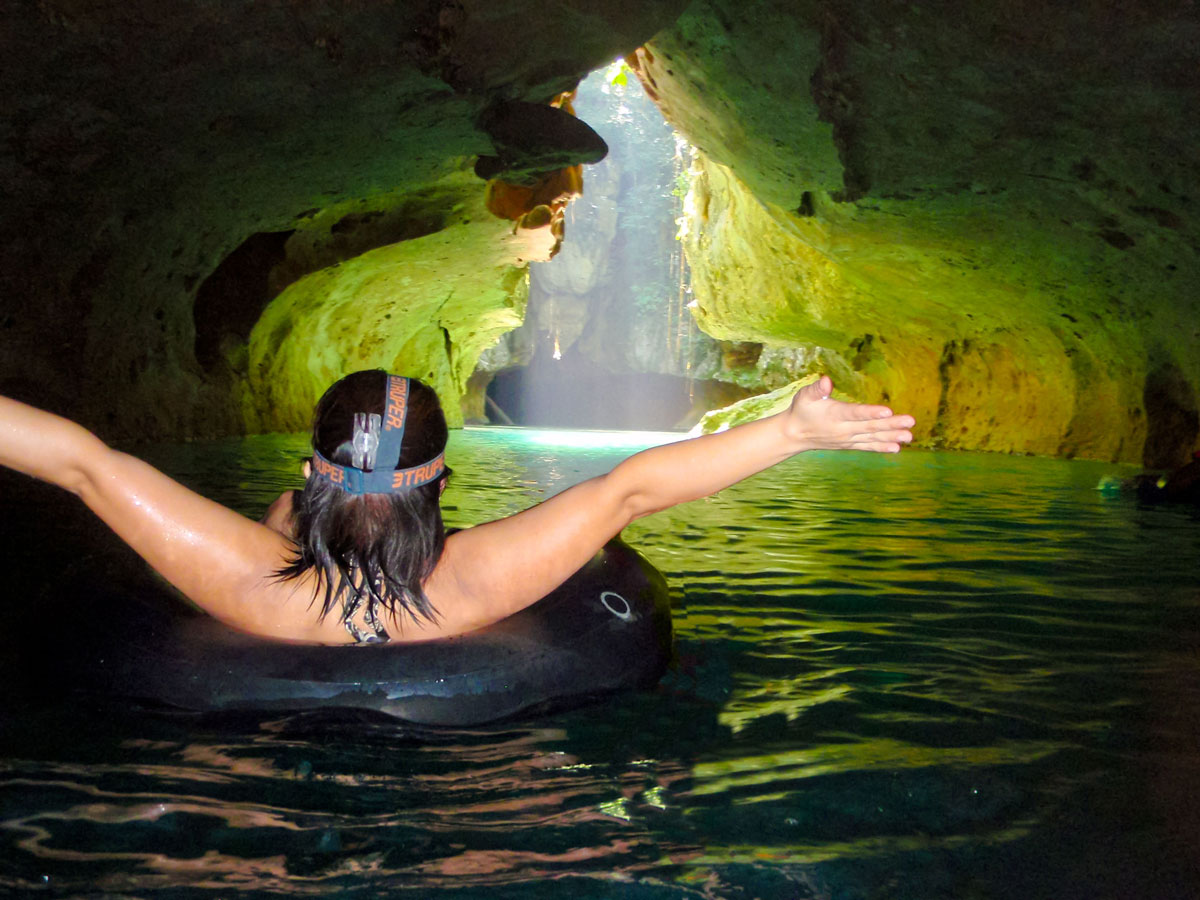 Belize has an extensive karst system with over 300 caves that have been discovered. The most popular spot for cave tubing is the Nohoch Che'en Caves Branch Archeological site.
The Caves Branch river goes through 5 caves and it is also possible to explore other passageways. You will see stalactites and stalagmites from the comfort of your tube. In some of the caves, it is also possible to see Mayan artifacts. You can also check out our underground tubing experience in Kauai here.
Diving / Snorkeling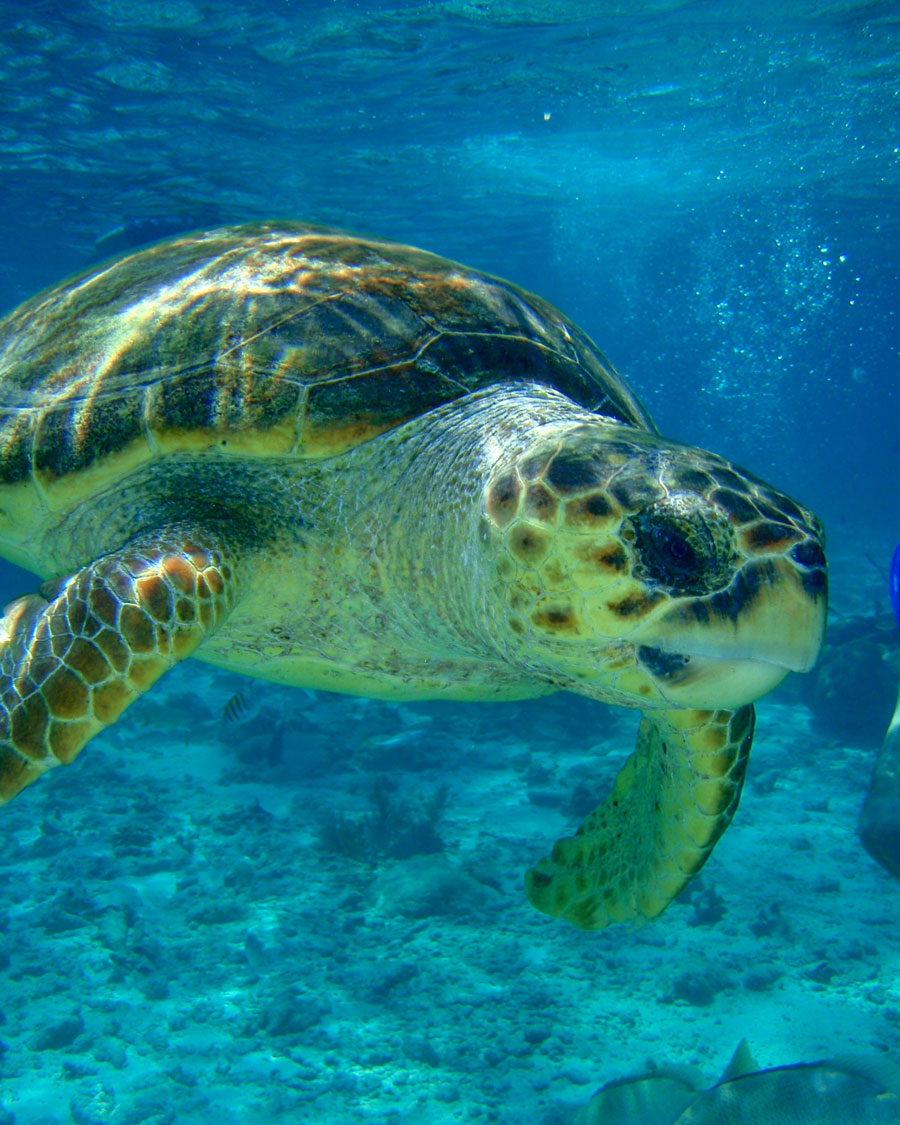 Belize is a water lover's paradise. SCUBA diving is one of our must-do activities in Belize. In fact, we got our PADI open water certification on the island of Caye Caulker. We chose Belize as a travel destination for three main reasons. First, it is home to the second-longest barrier reef in the world. The Belize barrier reef is a whopping 305 km long. Second, it has 3 of the 4 coral atolls in the western hemisphere: Turneffe, Lighthouse and Glover's.
The Turneffe Atoll is closest to the mainland and can be reached by a fast boat in an hour. It is also the largest of the atolls. Third, we would be able to dive the Blue Hole, a massive and beautiful ocean cavern. For those who don't love SCUBA diving or snorkeling, you can also do scenic flyovers of the Belize Blue Hole.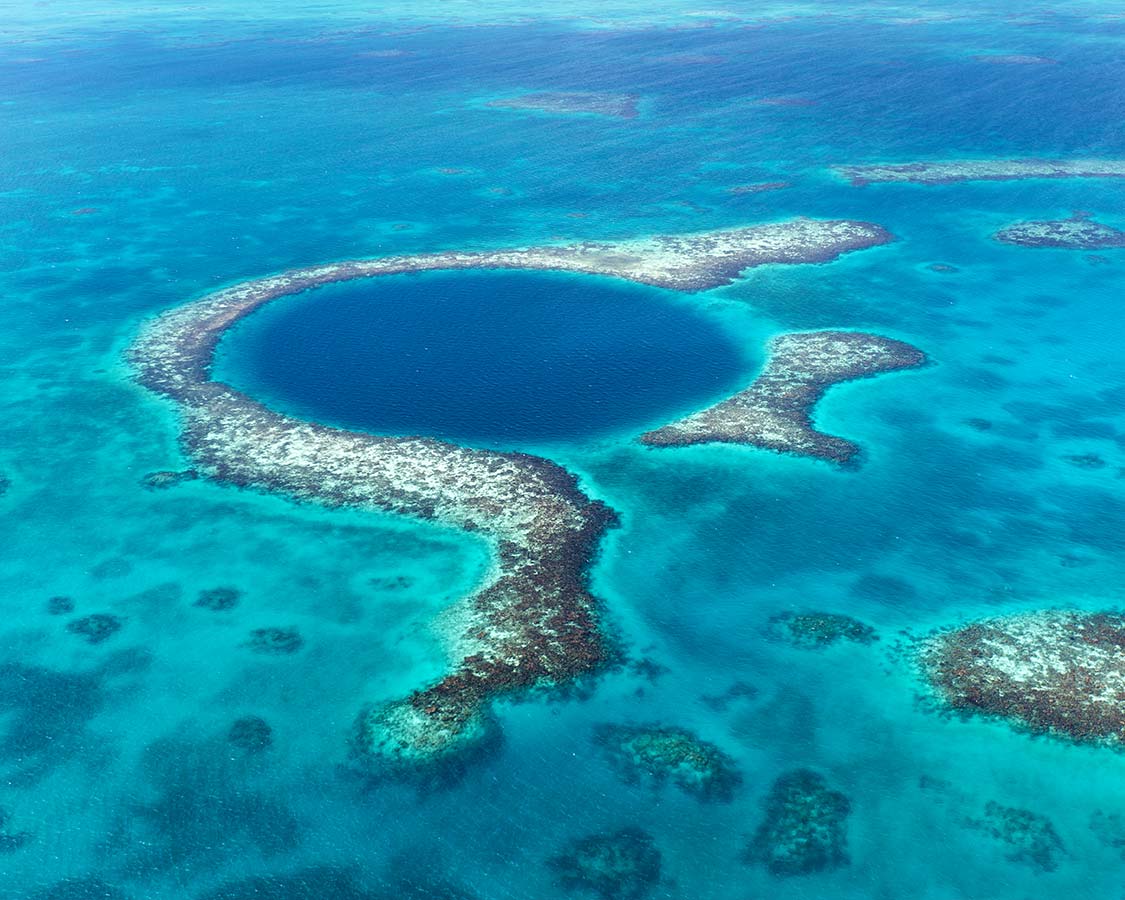 The Blue Hole is almost 305 m in diameter and is 138 m deep. Even if you don't want to dive or snorkel, you can go on boat trips to see the outer islands or just to simply watch the sunset. A popular boat trip is to Hol Chan Marine Reserve. Protected since 1987, Hol Chan means "little channel" in Mayan. Although it is possible to snorkel and dive in the marine reserve, the fish life is so abundant it is possible to see the marine life right from the boat.
Climbing Mayan Ruins
Belize is blessed with waters teeming with life. However, mainland Belize also competes for your vacation attention. Belize has the largest concentration of Mayan ruins in the world with over 600 sites identified. Although some experts estimate that thousands of ruins have yet to be discovered! Previously, we visited Chichen Itza in Mexico and Tikal in Guatemala. We were in awe and it left us with a desire to learn more about Mayan culture.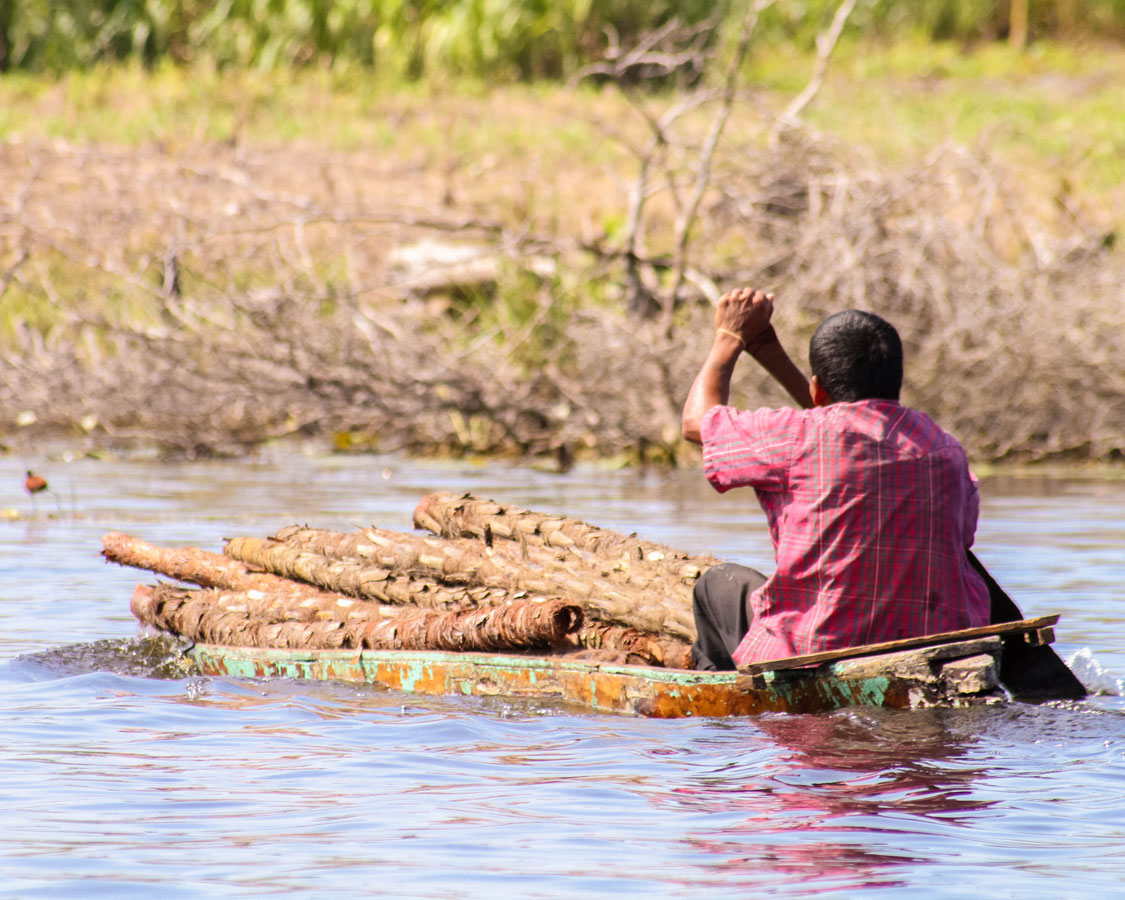 For us, the most memorable Mayan ruin we visited in Belize was Lamanai. This ruin is visited by first getting on a riverboat. From the boat tour, we were able to see various birdlife, bats, and even crocodiles. After an hour-long boat ride on the New River, we finally had our first glimpse of Lamanai (also means submerged crocodile) and it was impressive! Lamanai housed over 2,000,000 Mayans. The complex contains palaces and temples that date back to the pre-classical and classical periods. About 5% of the site is excavated. So, many of the sites are still shrouded by the jungle.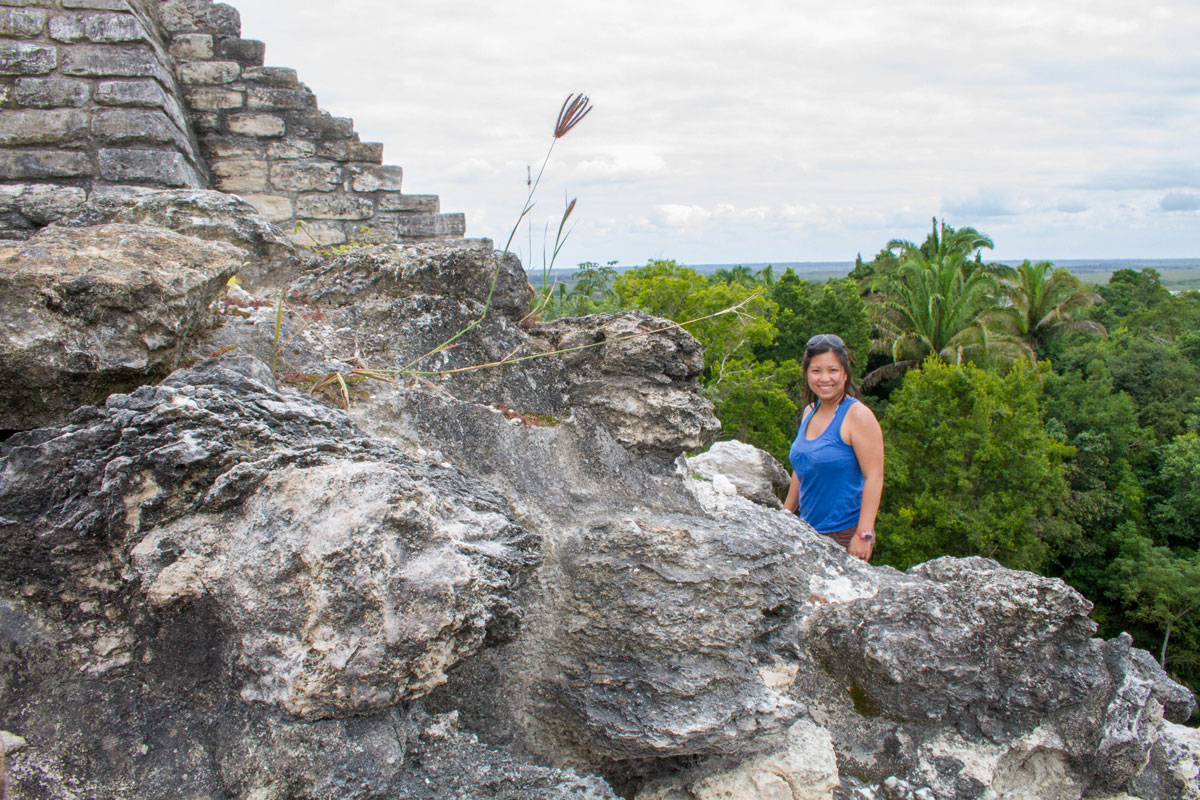 Birding
When we were in Costa Rica, we couldn't believe the variety of birds that we could easily spot. So, when we were heading to Belize, we were happy to find out that it is also a birder's paradise! You can spot over 5oo bird species in the country. Everywhere we turned, there were birds! For avid bird watchers, specific areas of the country can be visited if you would like to spot a particular species. One of our favorite spots was Half Moon Caye Bird Sanctuary. It is a UNESCO world heritage site and the nesting ground for the rare red-footed booby.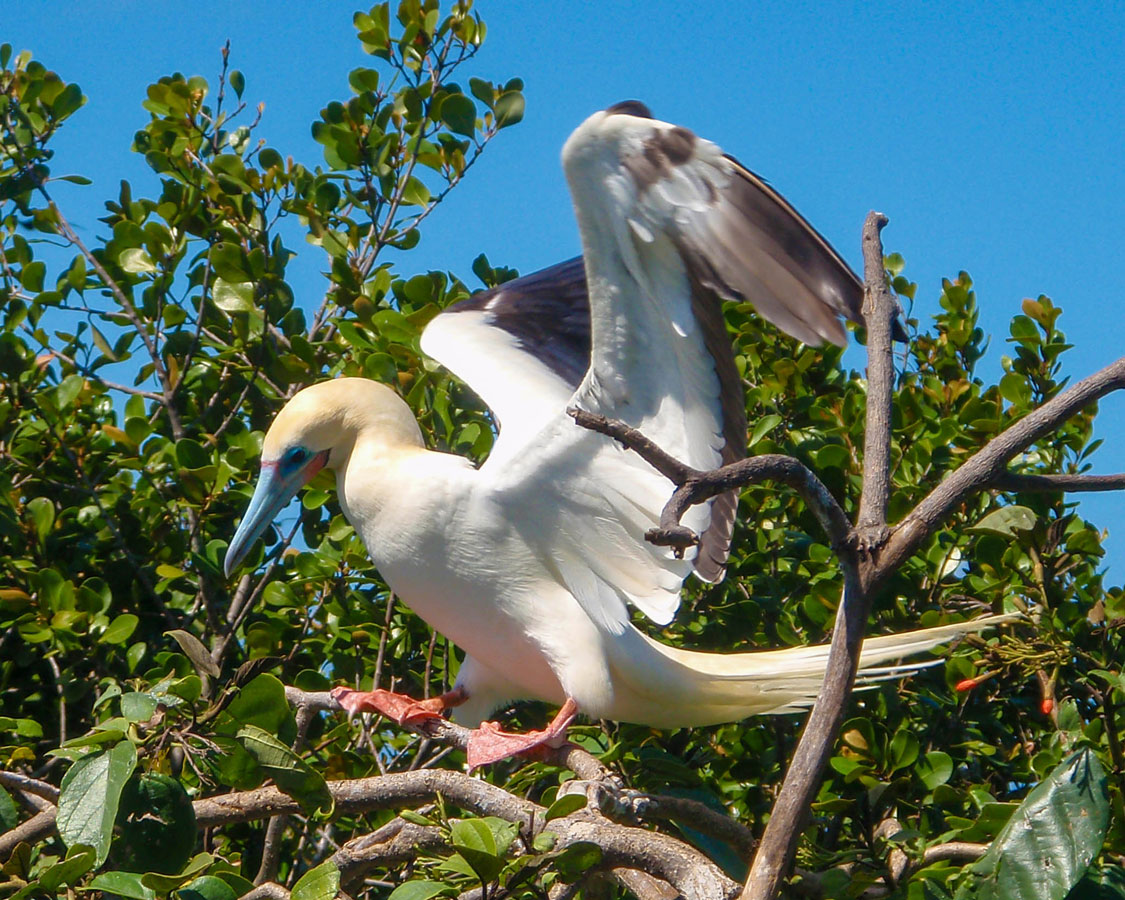 Other must-do activities in Belize?
Belize has so many must do activities we truly enjoyed our short stay. The country is full of amazing places to stay, eat and explore. We can't wait to go back with the boys to explore more Mayan ruins and dig deeper into the island life. For more great activities, you can check out this guide to Belize by Travel Mad Mum.
Do you have any must-do activities in Belize that you think we should try when we visit again? Drop us a comment below or swing by our Facebook Page and share your photos with us. We'd love to share in your journey.
Wandering Wagars is a participant in the Amazon Services LLC Associates Program, an affiliate advertising program designed to provide a means for sites to earn advertising fees by advertising and linking to amazon.com, amazon.co.uk, amazon.ca. Amazon and the Amazon logo are trademarks of Amazon.com, Inc. or its affiliates.
You May Also Like To Read: