Bogs Kids Winter Snow Boots may be the most practical snow/rain boot on the market for kids. We review the quality, versatility and build quality.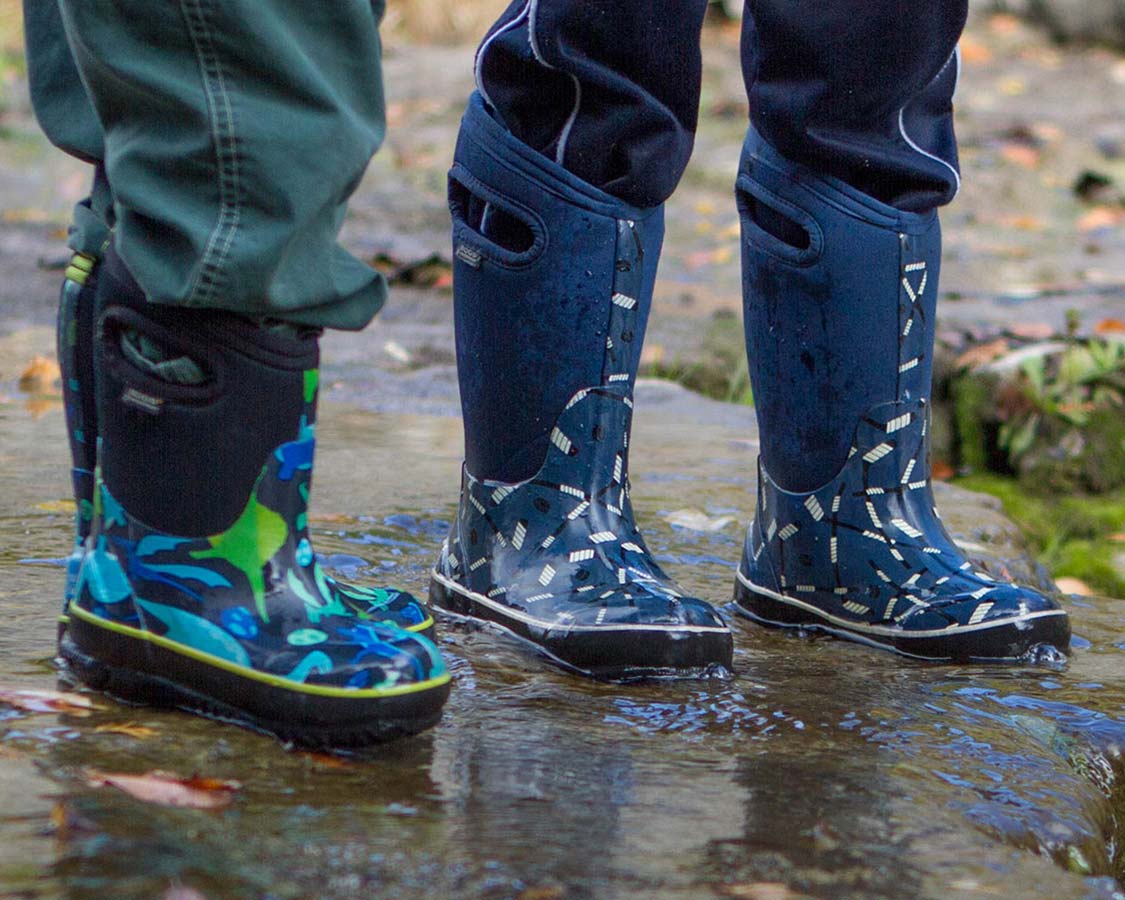 With all of our family travels, the weather of our destinations can vary wildly. Because of this, we were desperate for a children's rain boot that could handle a wide variety of our children's activities. We needed the best kids rain boot that would keep their feet dry during rainy days and warm during cooler weather activities. The kids rain boots we needed required slip-free soles for climbing, jumping and scrambling and all the other kidtastic adventures that our children get up to. Over our 9-years of adventure family travel, we've tried every brand of rain boots for kids. But all seemed to lack in one category or another. That is until we finally got around to trying Bogs rain boots for kids.
You can check out the prices and availability of these boots here.
This post may contain compensated links. Find out more in our disclaimer.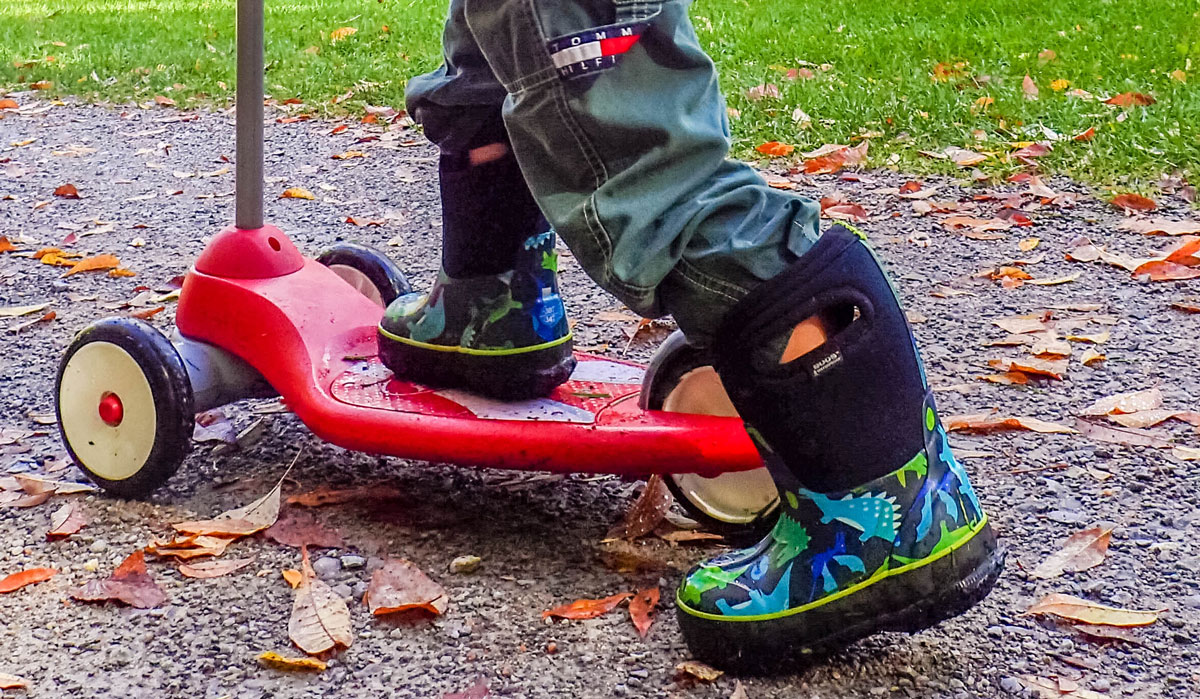 Why Did We Choose Bogs Kids Winter Boots?
We had frequently heard chatter on the parent boards about the quality of Bogs rainboot products. But we had been put off a bit by the higher price tag for a pair of the toddler Bogs galoshes. We tried a number of other brands, and after a few epic boot failures, we finally decided that we needed to bite the bullet and try Bogs for kids for ourselves. We may never look back.
There are two kinds of children's rain boots from Bogs. Bogs Rain Boots and Bogs Kids Winter Boots. Both are excellent, although the Bogs Rain Boots offer a slightly lighter build that may be good for kids who are very active in hot weather locations. The Bog Kids Winter Boots have a heavier duty build and do an excellent job across all seasons.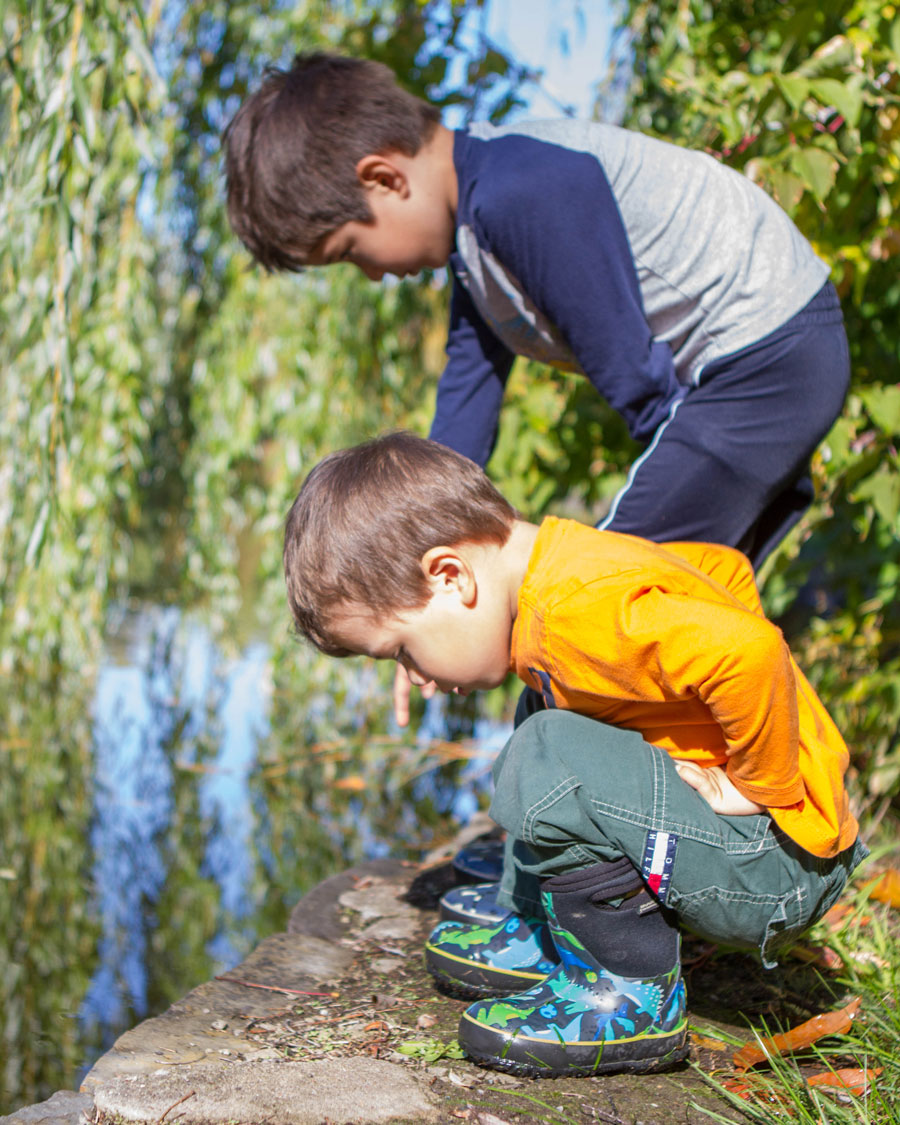 Bogs Rain Boots Have a High Quality of Build
When we first picked up the rain boots for toddlers, the quality of the build was immediately evident. There is no cheap plastic or rubber anywhere on these rain boots. The soles are built with excellent tread made with grippy non-marking rubber to avoid slips and slides while splashing through puddles. The upper part of the boot, rather than a continuous piece of low-grade rubber is actually a soft, flexible, waterproof fabric. This offers a huge advantage over almost all other kid's rubber boots in the market. The fabric makes movement in the boots significantly better than any other boot we had tried, all while remaining 100% waterproof.


Another interesting feature of the Bogs rain and snow boots is the easy-grip handles built into the leg of the boot. While at first, this seems like it lowers the water fording depth of the boot, it actually serves a good purpose. By having the handles built into the strong fabric of the boot, you avoid the risk of tearing the boot handles off when pulling them up. This is something I've done too many times.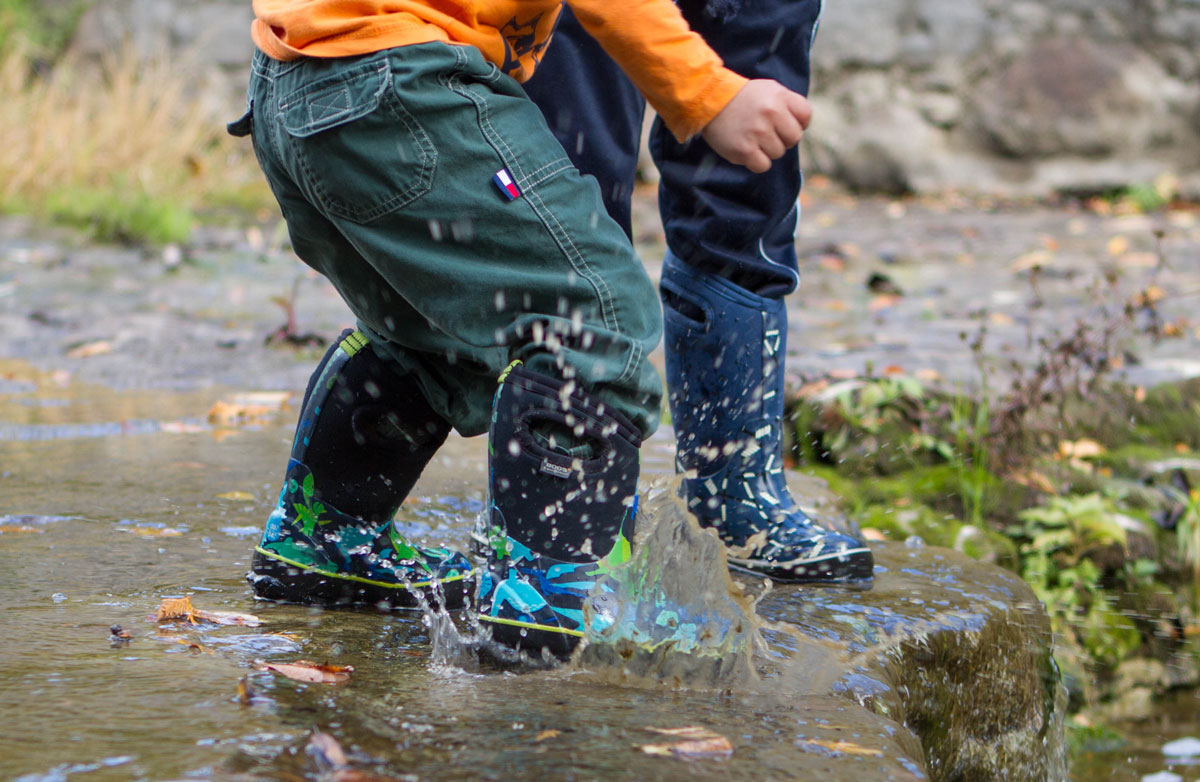 Bogs Rain Boots vs. Bogs Winter Boots
After first trying the Bogs Rain Boots, we next gave the Bogs Kids Winter Snow Boots a try. We ended up loving the insulated kids rain boots over the non-insulated Bogs rain boots since they seemed to be more versatile muck boots for toddlers. The light insulation in the winter boots was enough to keep them dry and warm in the winter. And the breathability made it comfortable while hiking in creeks and streams in the summertime. We had been concerned at first that the boots would be too warm in the summer. But that wasn't the case at all. With most rainy days being on the cooler side, our boys found that they preferred the slightly warmer boots over the non-insulated rain boots for children.
Bogs Kids Winter Boots For the Winter
Bogs make excellent snow boots for kids. But when we took our boys dog-sledding in Yellowknife, Northwest Territories, we opted for something a little warmer. We felt that the Bogs kid's snow boots weren't quite up to the deep freeze of Canada's north. Instead, we opted for a boot with a single purpose in mind. The Kamik Snowbug is built for temperatures down to -40°F, and feel comfortable up to those temperatures. While the Bogs kids winter boots are rated down to -30°F, anyone who has hiked with cold toes knows that the risk just isn't worth it. Below about -20°F they start to show their limitations. We've also had great luck with winter boots from Baffin during our winter Arctic travels in Norway and our crazy adventures in the high-north of Finland.


While Bogs may not be the perfect kid's winter boots for those in the extreme north. They are still a very capable children's boot for winter climates. And they are perfect for most kids' rain gear needs. In fact, we still use Bogs as children's snow boots quite often during the winter at our home near Toronto.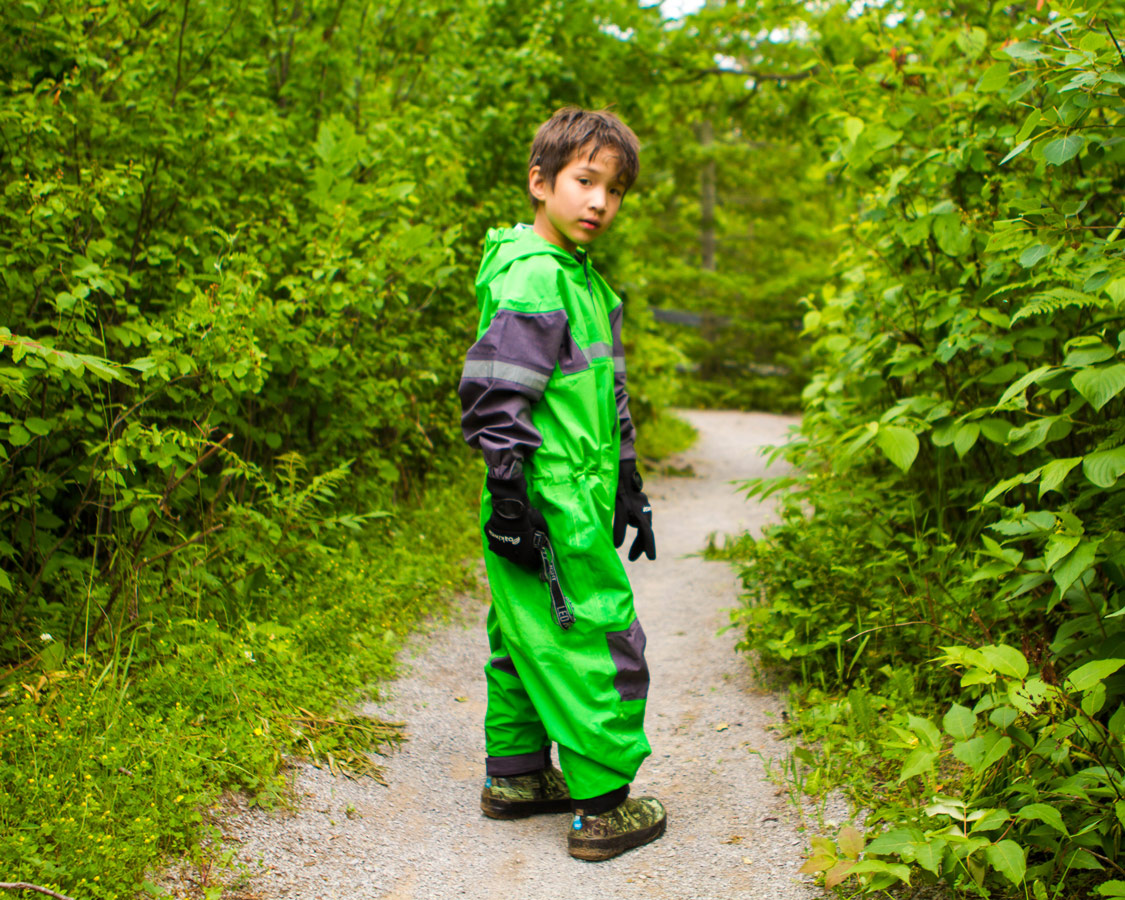 Features of the Bogs Kids Winter Boots
100% Waterproof
Weight: ~2 lbs per pair
Comfort rated from temperate to -30°F
Durable hand-lasted rubber over a four-way stretch inner bootie
Constructed with 7mm waterproof Neo-Tech™ insulation
Non-marking and self-cleaning outsole
DuraFresh biotechnology activates to fight unwanted odors
Easy-on pull handles
Available in sizes 7-6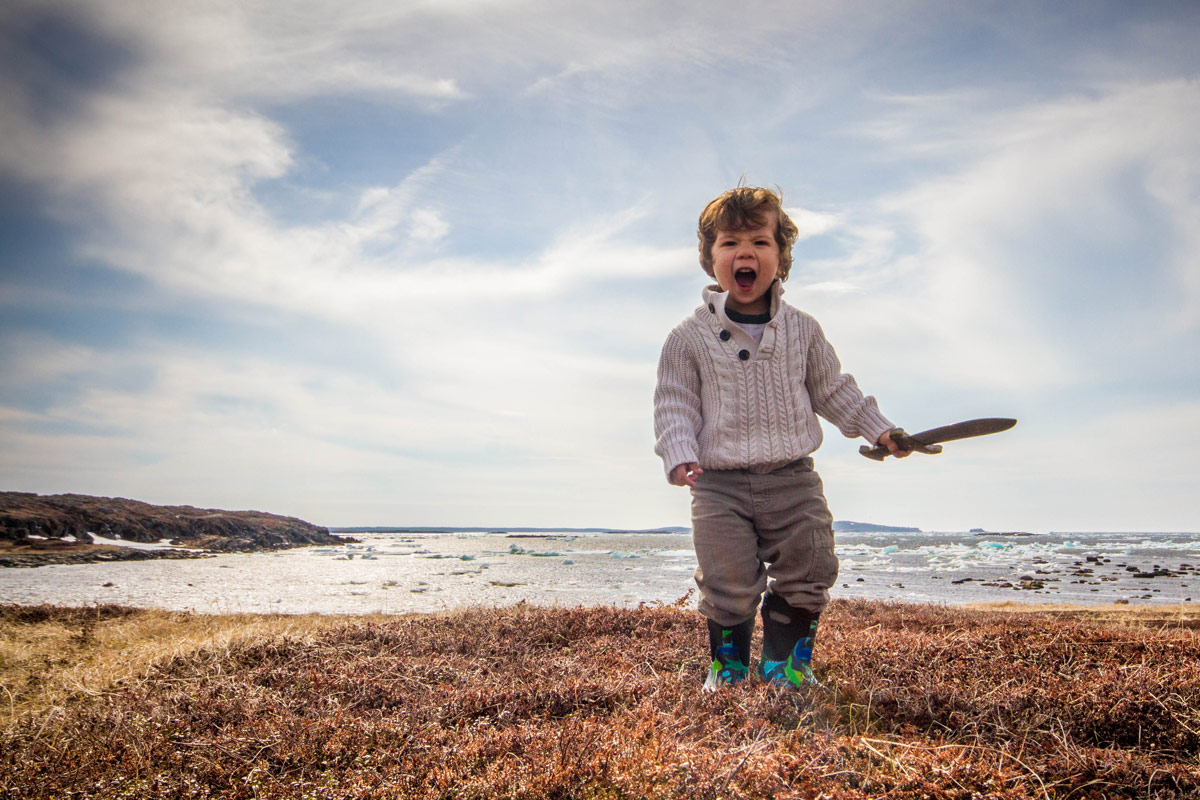 What We Love Most About Bogs Rain Boots for Toddlers
The reason we stand behind our Bogs rain gear is the versatility and quality. During our search for children's rain boots, we hadn't thought that a winter boot could offer year-round comfort and protection. But we have found that during 90% of our outings throughout the year, these toddler snow boots are up to the challenge.
Would we Buy Bogs Rain Boots for Kids again?
We have been very happy with our experience with the Bogs kid's winter boots. Although they are pricey compared to other rain boots for toddlers, the quality of build is exceptional. And we have likely saved money due to the versatility and reliability of the boot. They are comfortable, practical, and offer a classic style that should fit the needs of most parents and children. If you are looking for a great all-season boot for kids. Bogs are definitely worth trying.
We began purchasing Bogs rain boots when our children were young. And at 8 and 6-years old, we continue to find great value in these children's rain boots.
You can find the latest prices for the Bogs Winter Rain Boots here.
This product was purchased by us and not sponsored in any way. All opinions are our own and we strongly encourage everyone to test and research products personally before making the decision to buy. Your experience with this product may differ from ours. Wandering Wagars is a participant in the Amazon Services LLC Associates Program, an affiliate advertising program designed to provide a means for sites to earn advertising fees by advertising and linking to amazon.com, amazon.co.uk, amazon.ca. Amazon and the Amazon logo are trademarks of Amazon.com, Inc. or its affiliates.
You May Also Like To Read: