What happens when 5 sets of travelers are forced to hand over all of their electronics and let go in Quebec for a pure and uninterrupted experience? Magic! Watch as seasoned travelers let it all go and experience one of the most amazing provinces in Canada!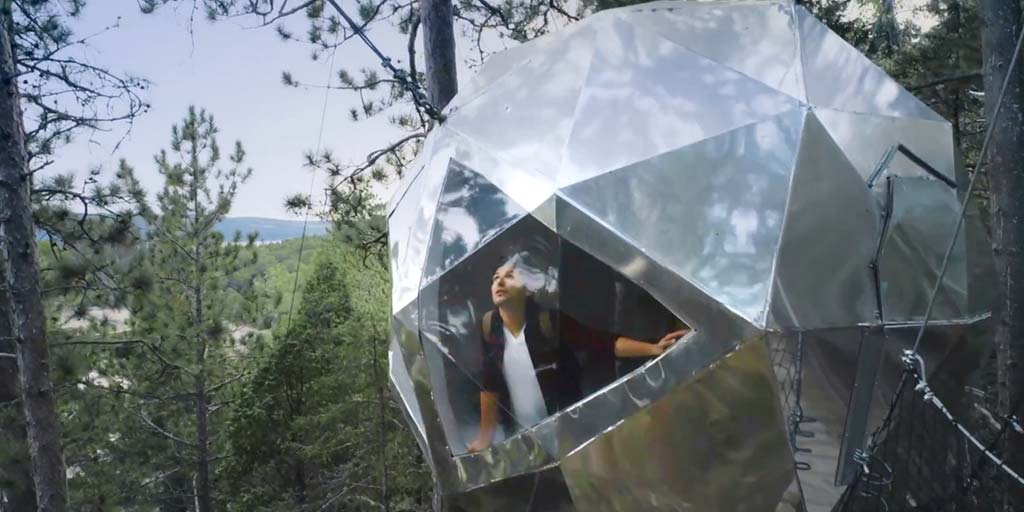 This is a sponsored conversation written by me on behalf of Quebec Original. The opinions and text are all mine.
Imagine traveling to a destination that is packed with some of the most stunning scenery imaginable. Endless forests, a river teeming with whales and seals, and some of the best food and music in the world. Now imagine that the moment you arrive, you disconnected from the outside in order to spend your time living in the moment. That is exactly what happened to 5 influencers who traveled to the province of Québec with the opportunity to Let Go and experience Québec with no distractions.
Check out the Québec Original 2018 video and see for yourself what it feels like to Let Go in Québec.
Experiencing The Sights and Sounds of Pure Québec
Québec has long been one of our favorite travel destinations. We have taken a road trip to the Gaspé Peninsula and experienced Montréal and Québec City in all of their glory. So witnessing the pure exhilaration on display as these 5 couples make their way through the wonders of Québec is a reminder of how much I desperately want to explore Québec further.
The Concept of Letting Go
Because of the nature of my work, I'm connected all the time. No matter where I go there are Twitter feeds to fill, Instagram photos to share, and blog posts to update. The concept of just Let Go and disconnect in a destination is both thrilling and terrifying! But those times I have been able to disconnect and purely experience a destination are the times that leave me with the best travel memories.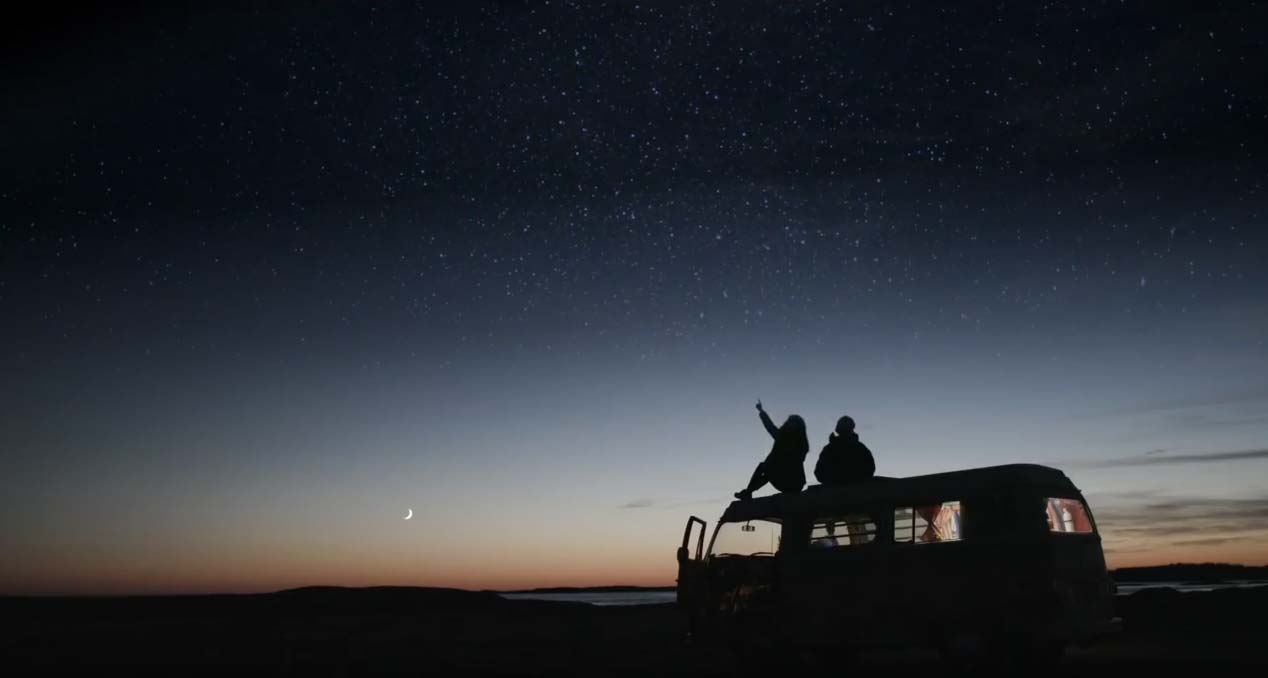 Travel in Québec is About Experiencing Magic
Let's have a look at some of my favorite Québec experiences that appear in Let Go. It's obvious that Québec has so much to offer. But exactly what makes it so special?
Wildlife along the St. Lawrence River
Cutting along the bottom of Québec, the St. Lawrence River is vital to the economy of Québec due to the massive amount of local products that are shipped through this route. Although huge ships pass through the St. Lawrence shipping the products of Québec throughout the world, don't think for a second that it isn't a destination of its own. The St. Lawrence River is teeming with life, from whales to sea lions and more.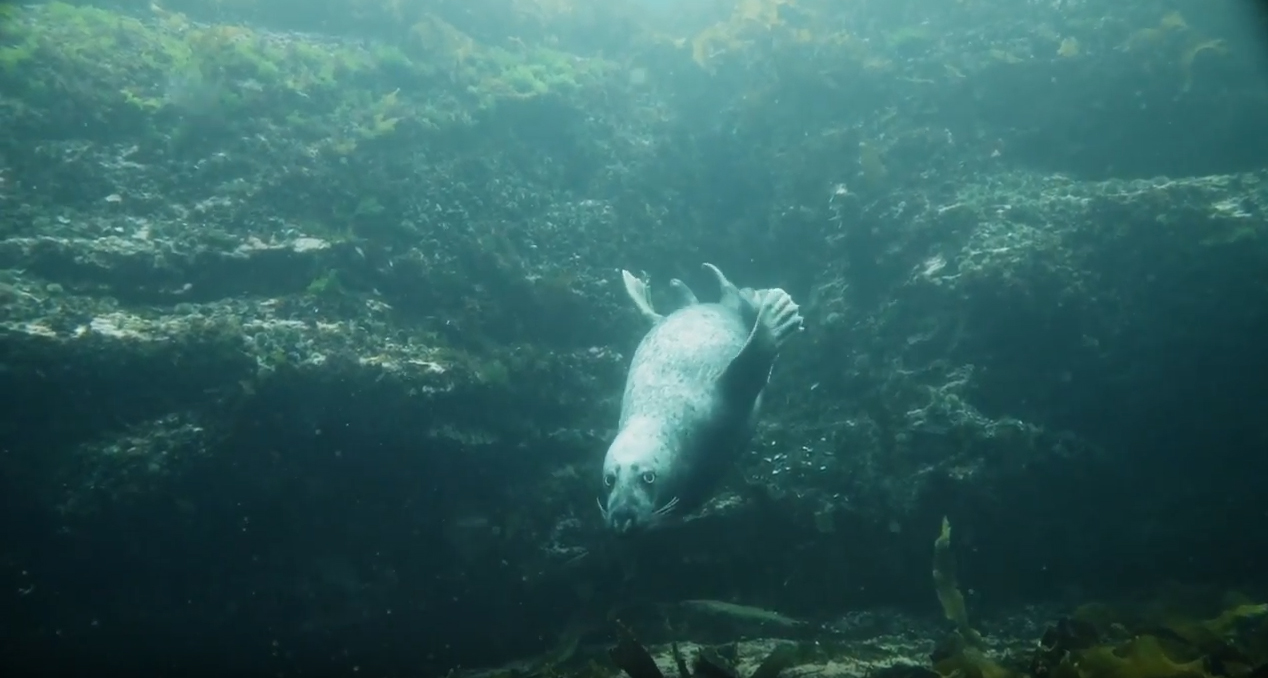 The Gaspé Peninsula and Rocher Percé
I was so excited when Rocher Percé came onto the screen. Rocher Percé was the final destination on our epic Québec road trip, and Percé is a place we always highly recommend for those looking for incredible destinations in Québec. The town of Percé offers beautiful sunset views of the Rock, and a boat ride over to nearby Bonaventure Island offers the opportunity to walk among tens of thousands of Northern Gannets flocking by the cliffs. Percé is one of our top 10 bucket list destinations in Canada. You can read more about Rocher Percé and Bonaventure Island here.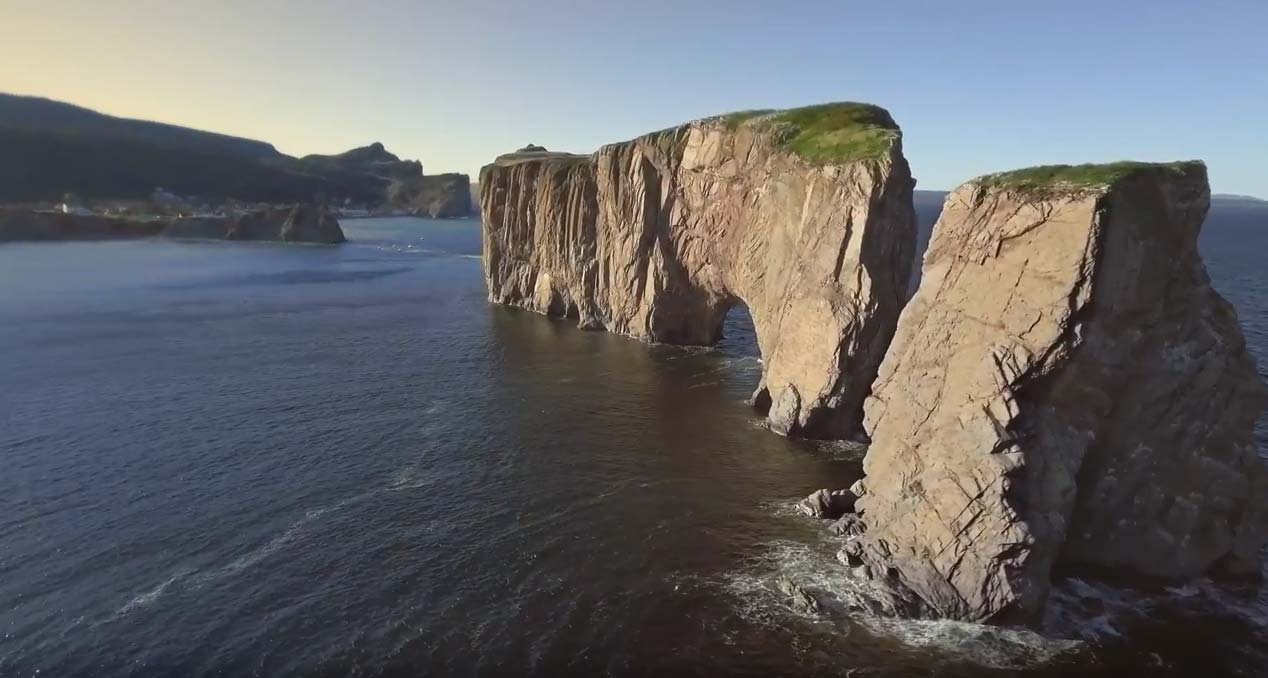 Québec Indigenous Culture
As the video progresses, I watched with a smile as the group experienced a smudging ceremony (where the smoke from burning spruce, tobacco, and other herbs is waved over the body to cleanse the spirit and offer thanks to nature) and other Indigenous Nations activities. I truly believe that no experience in Québec is complete without understanding the province's rich Native history.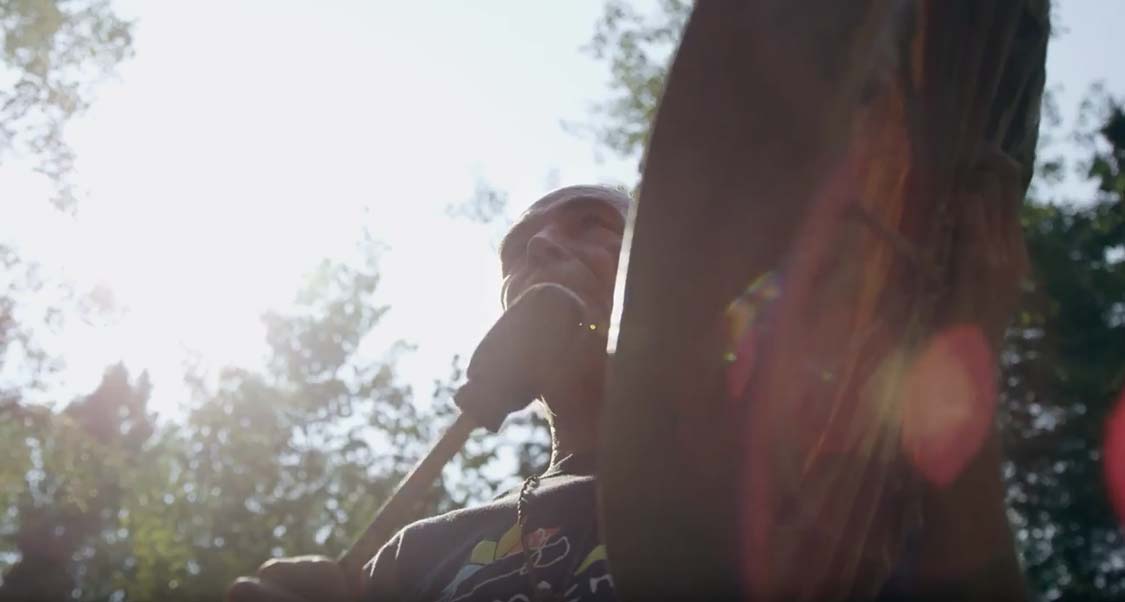 Hiking, Outdoor Adventures, and Glamping in Québec
The wilderness of Québec is best experienced close up, so I was blown away by the clip of the suspended sphere tree houses. I did some research and learned that this unique glamping experience is offered at Parc Aventures Cap Jaseux near Saguenay. The suspended sphere camping in Québec places visitors among the lush forests of this province. There are amazing adventure activities offered within the park as well. This is an experience I would LOVE to have with my kids in Québec.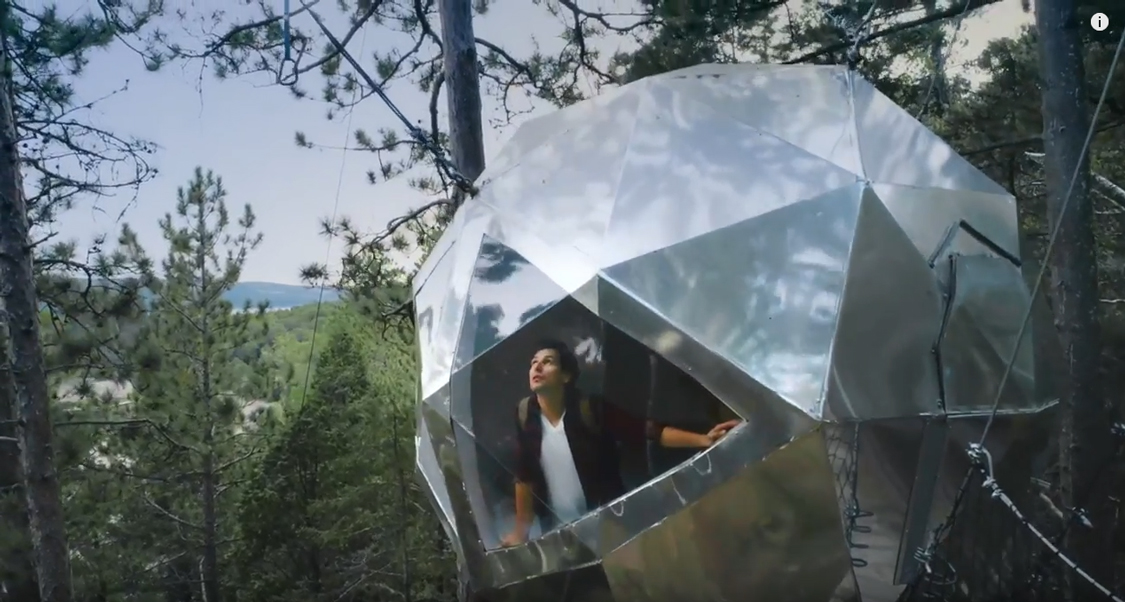 Another classic Québec outdoor activity on display was Dog Sledding. The activity took place with the beautiful huskies of dog sled provider Aventuraid, We have taken part in dogsledding in Yellowknife, Northwest Territories and Mont Tremblant in Quebec, and can absolutely vouch for the pure joy involved for both us and the dogs.
Tonga Lumina An Immersive Light Show
Tonga Lumina is one of the most beautiful family experiences shown in the Québec video. Tonga Lumina takes place in Mont-Tremblant. The light show is part of a series of shows throughout Quebec and Ontario. We have visited Lumina Borealis in Kingston Ontario, and it was amazing! To experience something like this among the Québec forests would be absolutely magical.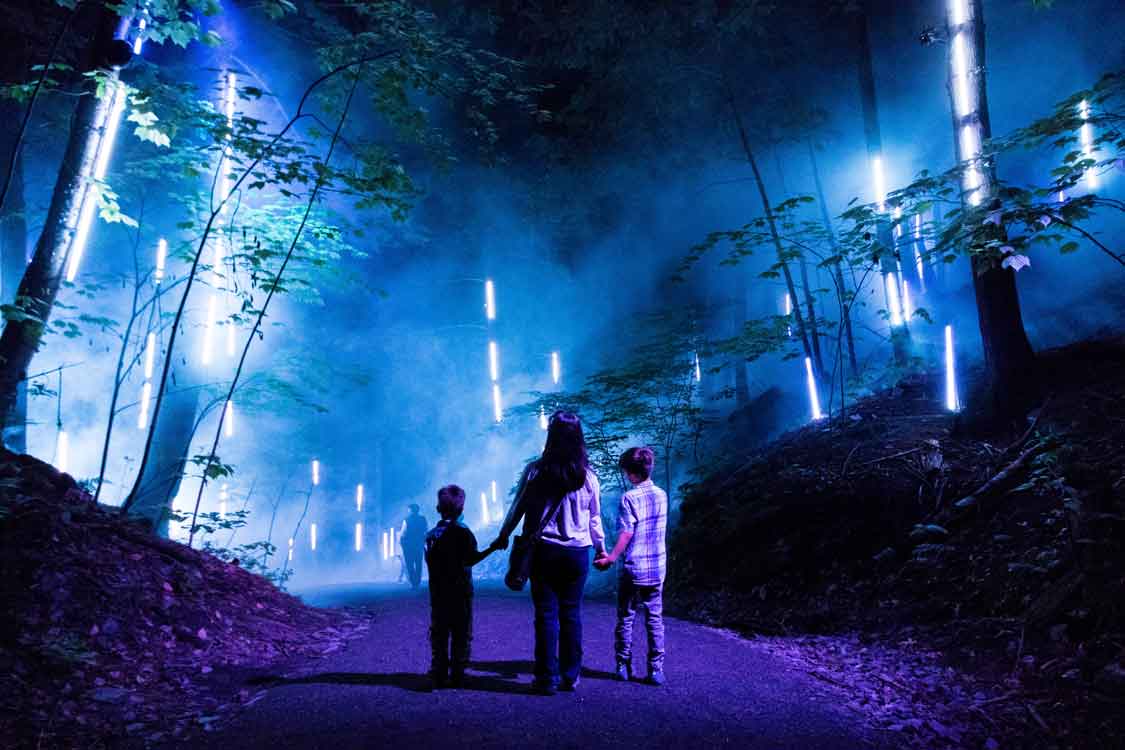 Amazing Québec City and Montréal
The cities of Québec are full of life. From Québec City, the oldest city in Canada to Montréal the province's largest city there is so much to experience. Both places are incredible for family travel. Québec City is home to Old Quebec, a walled city that offers one of the best historic experiences in Canada. Québec City is truly one of the most amazing places in Canada
The old port of Montréal has a spectacular Ferris Wheel that offers magnificent views of the city skyline. Montréal is one of our favourite cities in Canada. The city has a joie de vivres that is so unique. And the food, art, culture, and accessibility make it one of the best cities for families. Let's not forget the music. Montréal is home to the hottest music scene in Canada, and the video sums that up by featuring one of the city's most beloved musicians and poets, Leonard Cohen.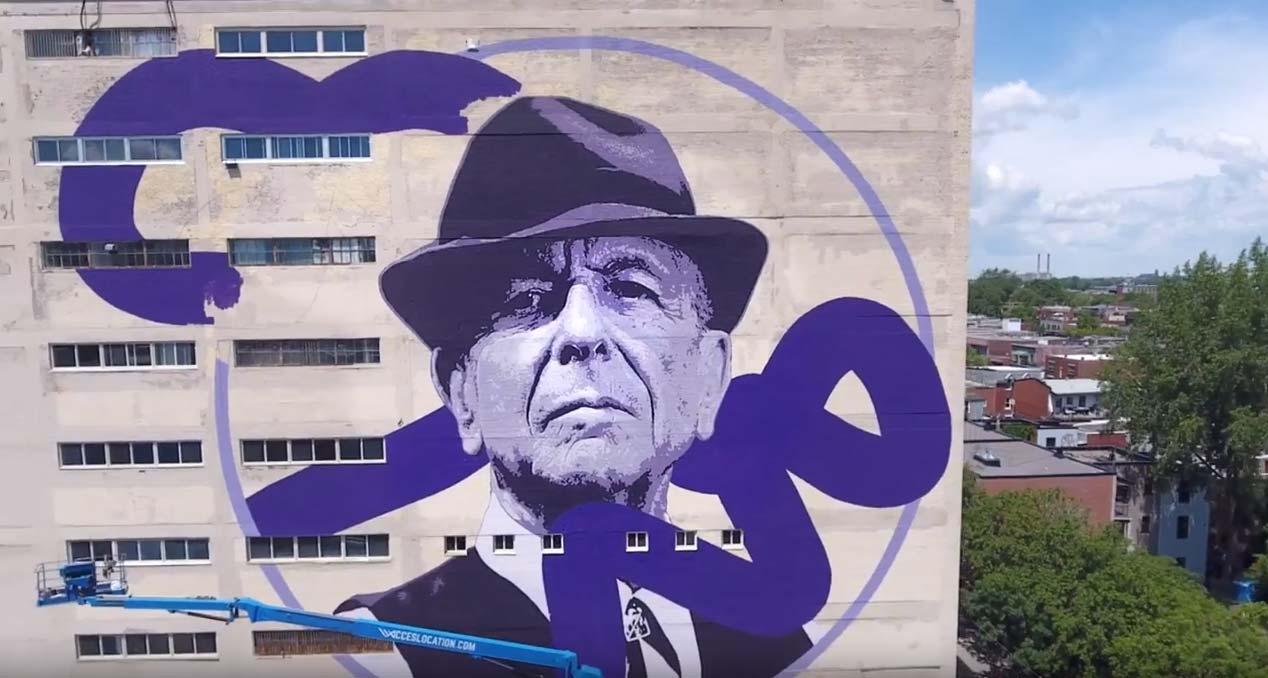 With all of these incredible travel destinations in Québec, would you choose to Let Go and experience Québec purely and without distraction?
This is a sponsored conversation written by me on behalf of Québec, Original. The opinions and text are all mine.