The Great White North is known for its absolutely breathtaking landscapes, cities, and attractions. Check out some of the most amazing places in Canada.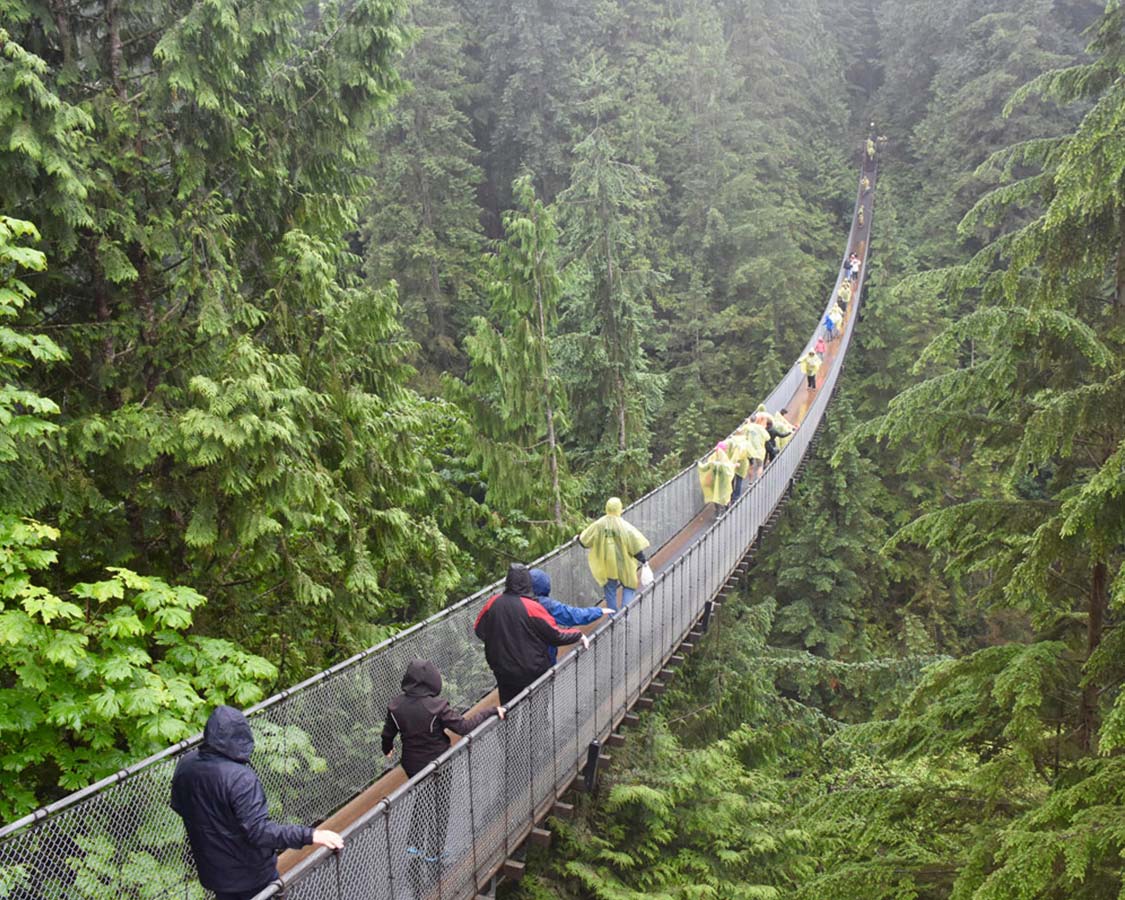 We are proud Canadians. And each year we discover more amazing places in Canada to explore! We have been lucky enough to travel a great deal of this beautiful country, and of the 13 provinces and territories that make up the great white north, we have had the pleasure of exploring a great deal of the country. So from coast to coast, here are some of our favorites!
Travel in Canada is epic. There are SO many places to visit in Canada spread across the second largest country in the world! And let's not forget the remote regions. With over 90% of Canadians living near the American border, that leaves a HUGE area up north to explore, much of which is virtually uninhabited!
This post may contain compensated links. For more information please read our disclaimer.
What Do You Need To Know Before Traveling To Canada?
First of all, Canada is HUGE. I've lived here for over 40 years and I still have one province and one territory that I haven't visited. Don't think that you'll be able to see all of Canada on a 2-week trip. It just won't happen. When you travel to Canada, pick a region and stick to it. That is unless you LOVE spending all of your time on planes and trains. And for those looking to do a quick Canadian road trip between Toronto and Vancouver, remember that the drive alone will take you about 3-4 days. In fact, it takes about a day just to drive from the bottom to the top of Ontario.
So whether you're looking for amazing things to in Ottawa for Canada Day, traveling to Manitoba to visit the center of Canada, or hiking the glorious maritime parks, strap in. Because Canada is awesome. And once it has it's mittens on you, you may never want to leave.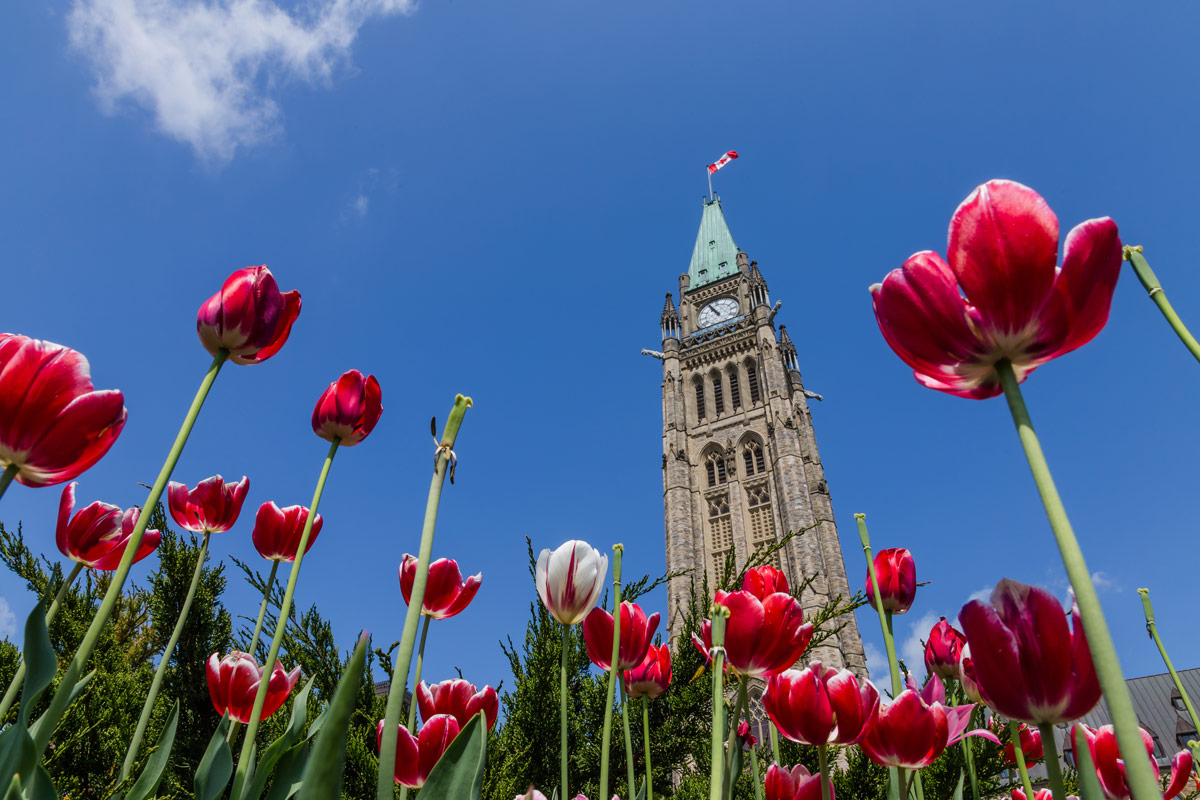 Newfoundland and Labrador
Canada's easternmost province is also one of its most stunning. Home for thousands of years to indigenous tribes, it was the first place in the New World settled by Europeans. The Vikings first discovered this land nearly 1,000 years ago! Here are some of our favorite places in Newfoundland to discover.
Gros Morne National Park
Featuring windswept mountains, stunning fjords, and postcard-perfect fishing villages, Gros Morne National Park is one of Canada's most beautiful attractions. It's a paradise for hikers, explorers and nature lovers.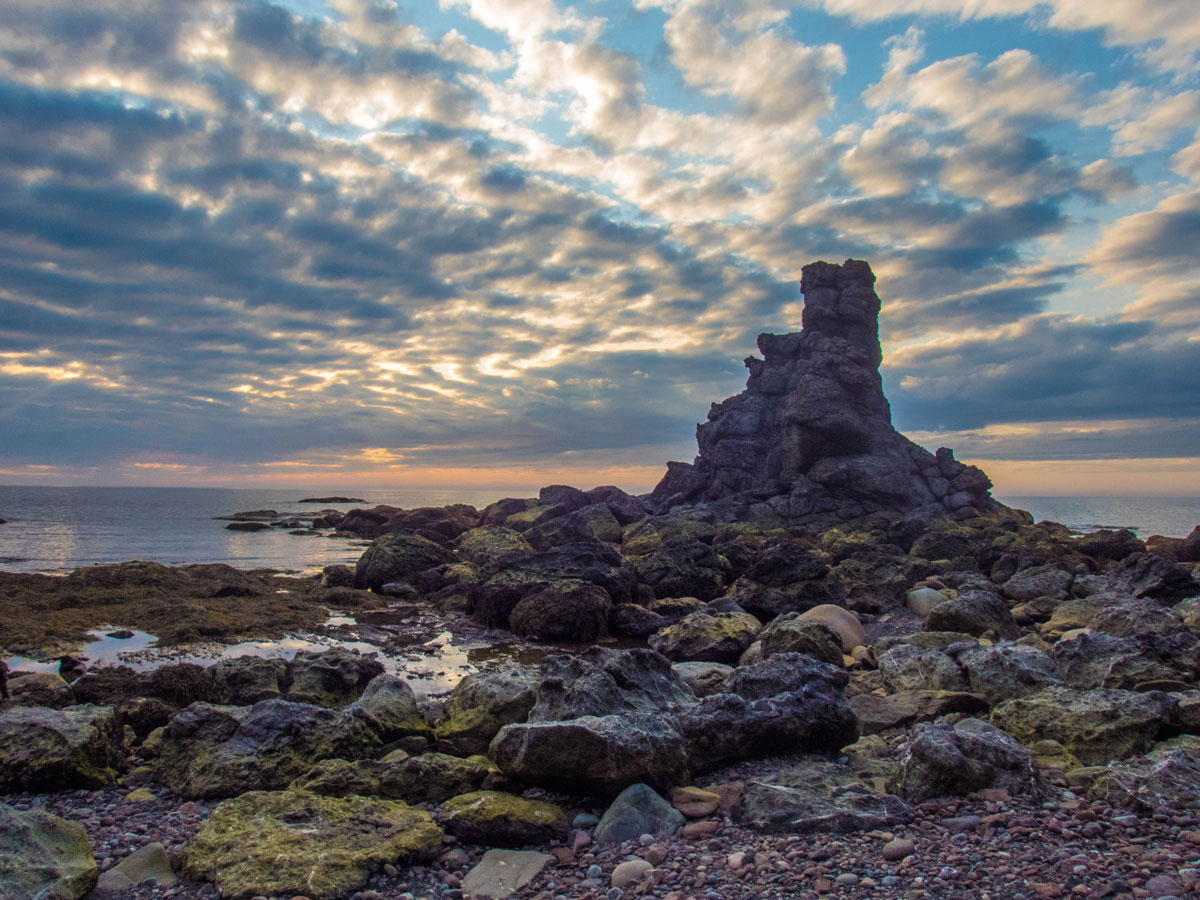 Pro-Tip: You can read more about travel to Gros Morne National Park here.
Iceberg Alley
During the summer, thousands of icebergs, some over a hundred feet tall, make their way along the northern coast of Newfoundland. From St. Anthony, through Twillingate and on to St. Johns, these towering ice mountains have earned this part of Newfoundland the name Iceberg Alley.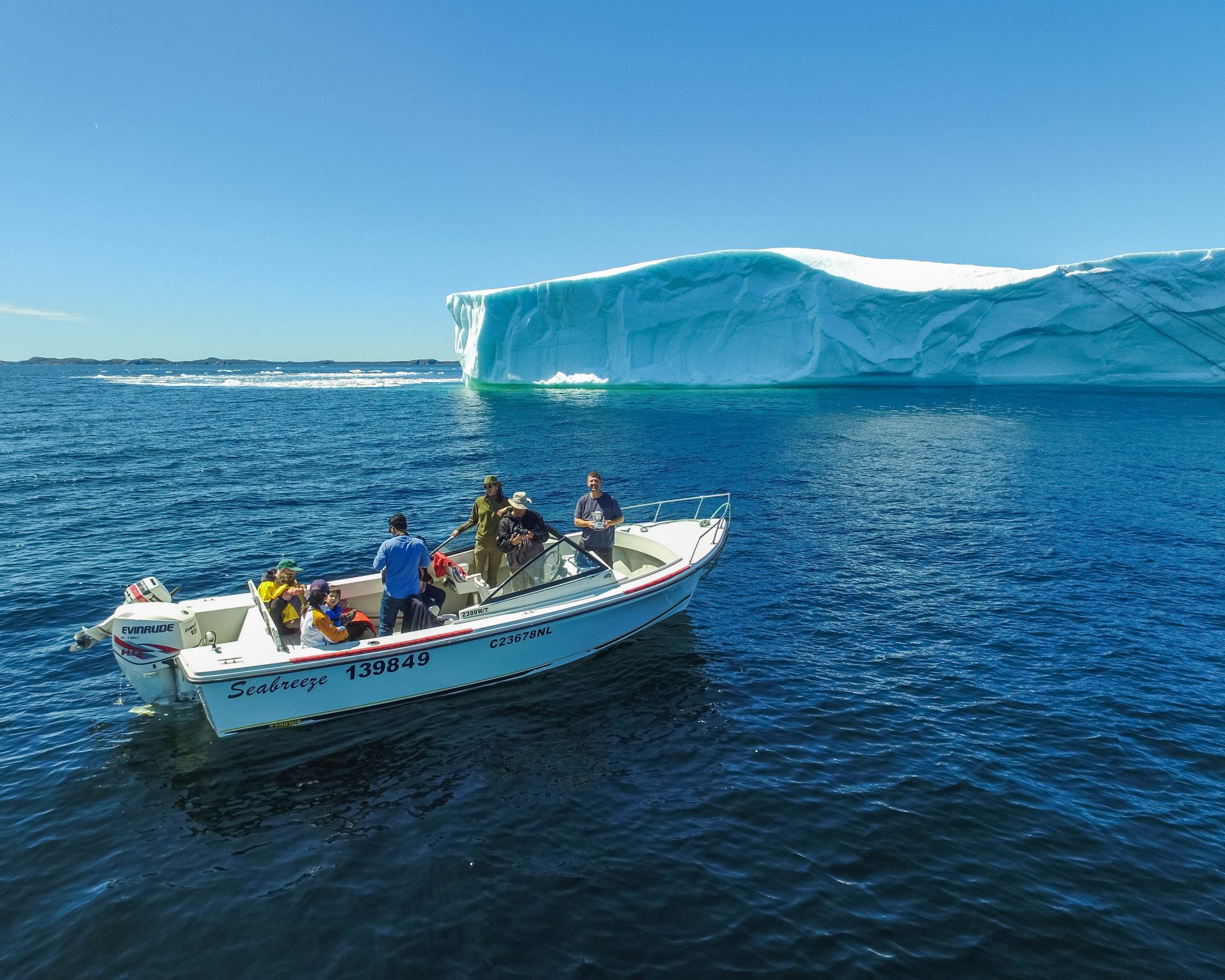 Prince Edward Island
Prince Edward Island, or P.E.I. as it's commonly referred to, is Canada's smallest province. At only 5,660 km², this island makes up for its small size by being one of the most famous in pop culture. Home to the popular Anne of Green Gables stories, P.E.I. is a destination for those who love the girl with the red hair. The island is also known for its stunning red sand beaches and of course, incredible sea food.
Charlottetown
Although Charlottetown is the capital of Prince Edward Island, it still retains the feel of a bedroom community. Tidy houses and well-kept lawns show off the city's old-fashioned feel. Visitors are welcomed heartily with the warmth and friendliness that makes P.E.I. so popular.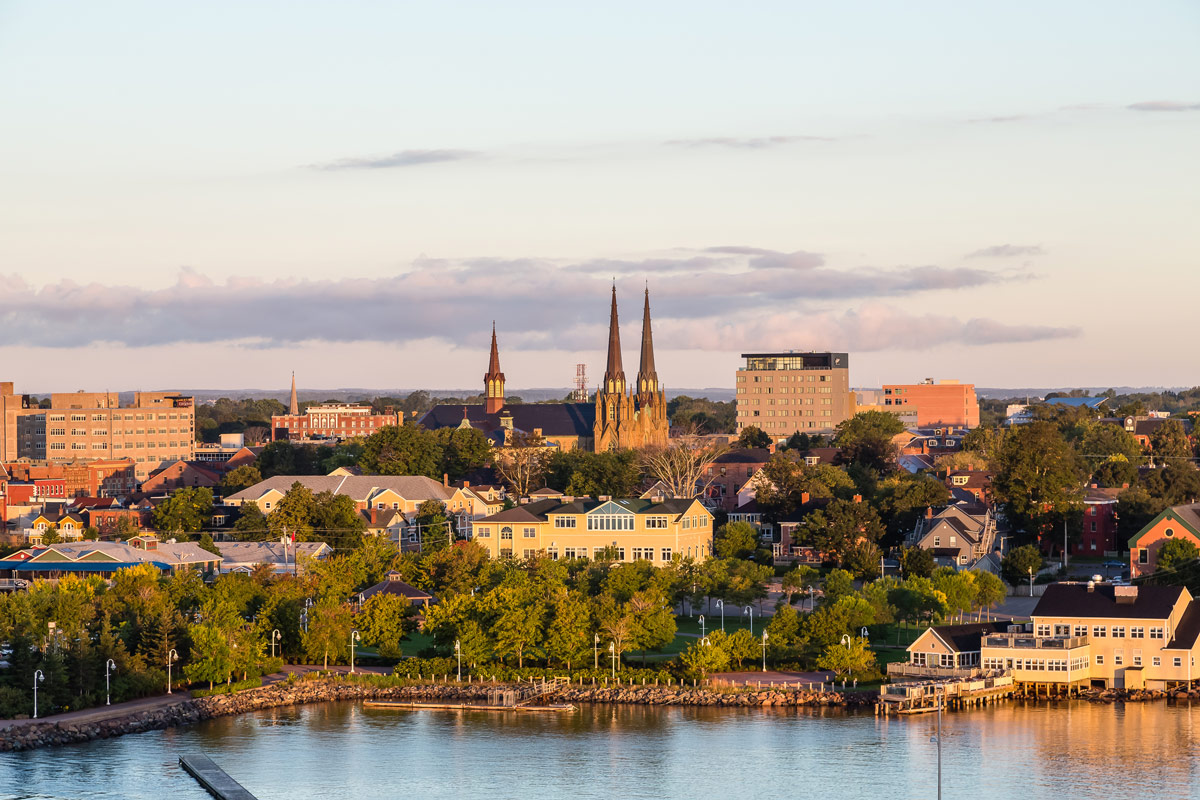 Prince Edward Island National Park
Located on the island's north shore, Prince Edward Island National Park is home to some of the famous red sand beaches. The park features wetlands, sand dunes, and stunning coastal vistas.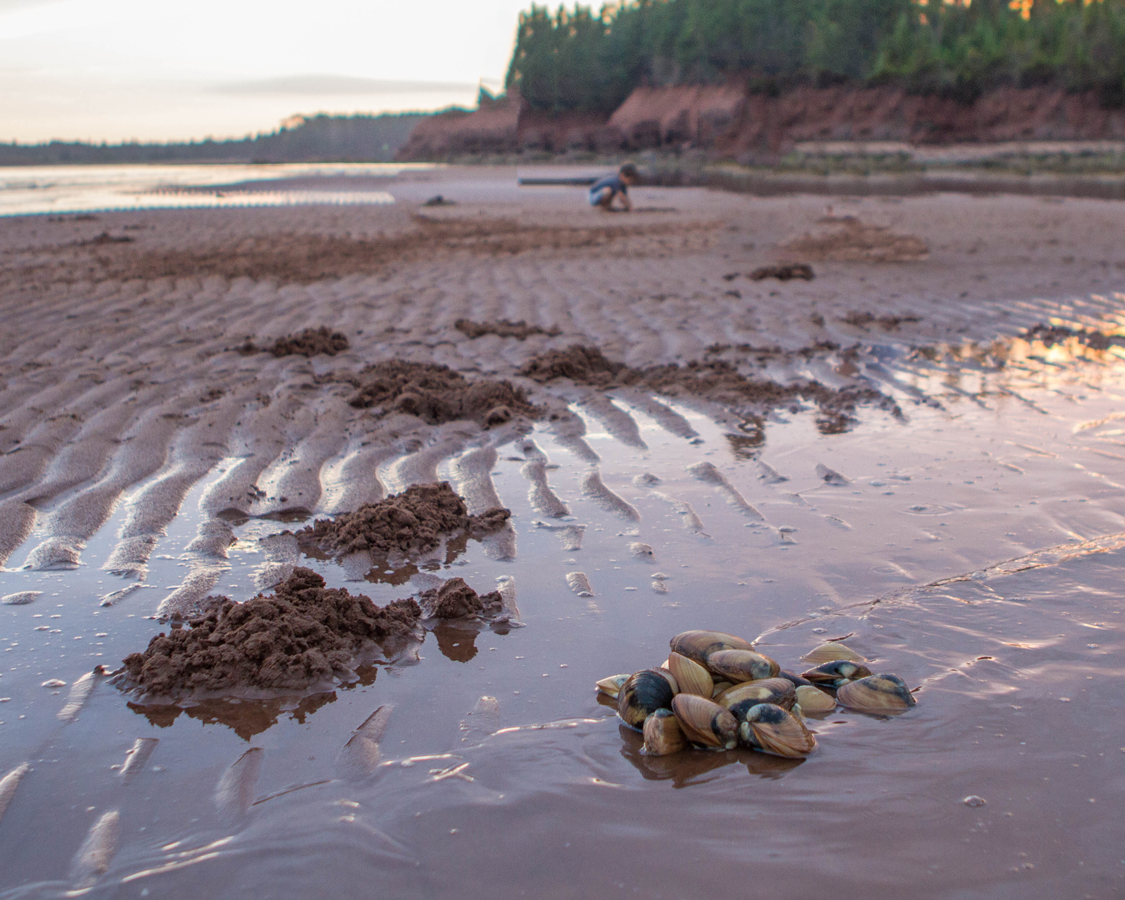 Nova Scotia
Surrounded by ocean, but not an island, Nova Scotia is a coastal lover's dream. From the untamed landscapes of the Cape Breton Highlands to the crashing waves of Peggy's Cove, Nova Scotia feels like a world of its own from one tip to the other.
Cabot Trail
The Cabot Trail is one of Canada's most famous road trips. Snaking through old-growth forests and through the stunning Cape Breton Highlands, this coastal drive is a world away from the every day. Visitors pass beautiful lighthouses, picturesque villages, beautiful beaches, and more.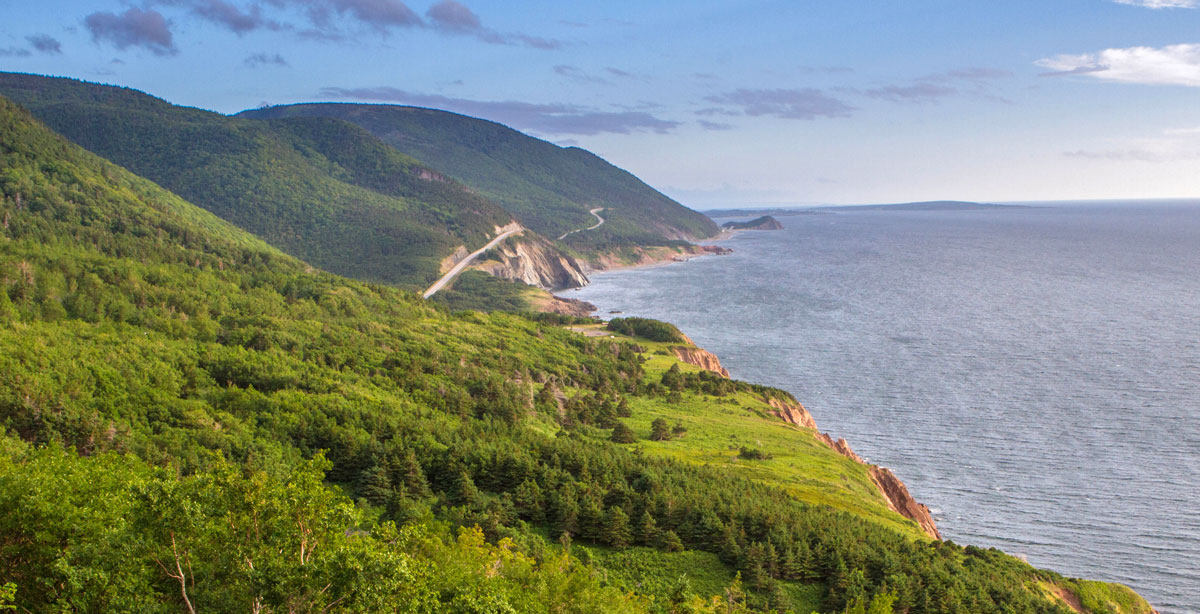 Peggy's Cove
Peggy's Cove is home to what could be the most famous lighthouse in all of Canada. This gorgeous coastal town is home to rustic and colorful houses and beautiful shops to explore. A walkout to Peggy's Cove Lighthouse will transport visitors to another world as they watch the powerful waves crash against the rocky shores.
You can read my article on Peggy's Cove, Nova Scotia here.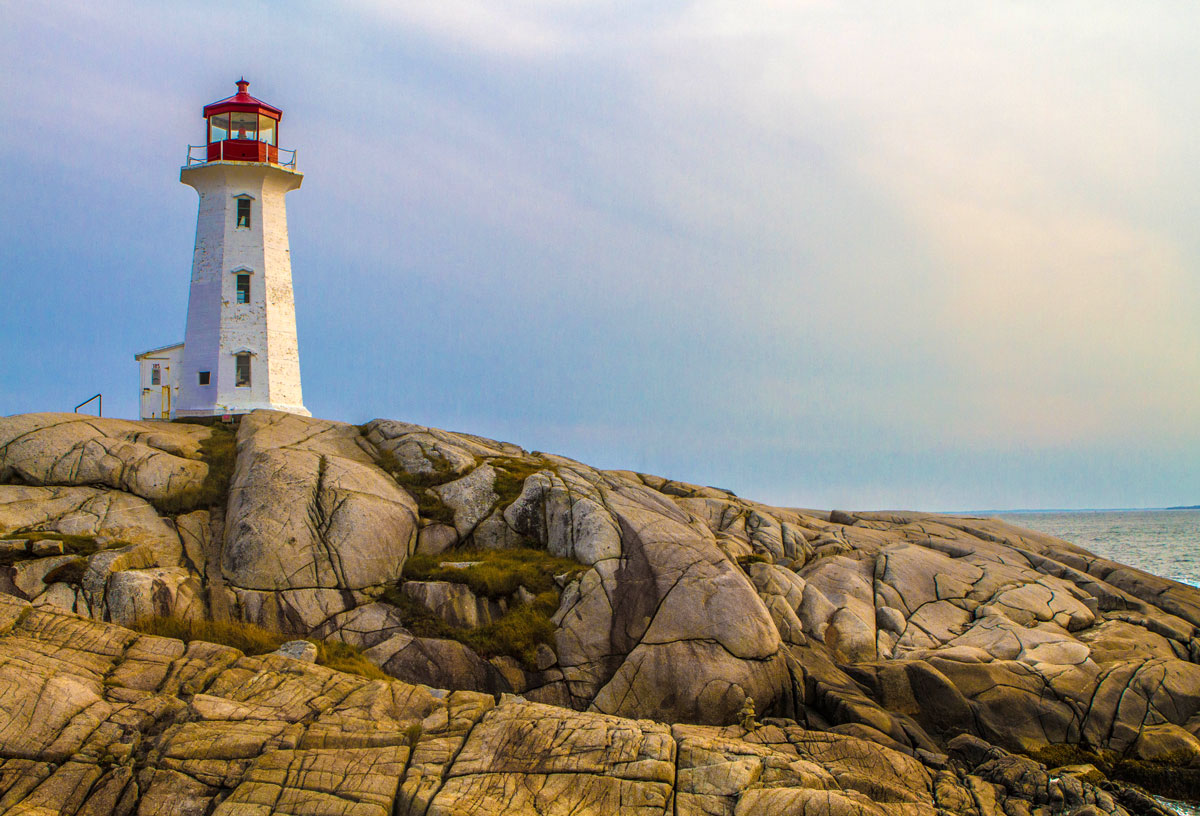 New Brunswick
Rounding up the Maritime provinces is beautiful New Brunswick. The province has a rich history of Aboriginal, Acadian, Germanic, French, and British cultures.
Fredericton
From incredible restaurants to casual farmer's markets, Fredericton, New Brunswick is a treat to explore.
Fundy Coastal Trail
Experience the highest tides in the world on the Fundy Coastal Trail. This stunning road trip takes you along the Fundy whale route, sea caves, and of course, beautiful Hopewell Rocks. Walk on the seafloor before watching it rise up to 16 meters in the largest tide swing in the world!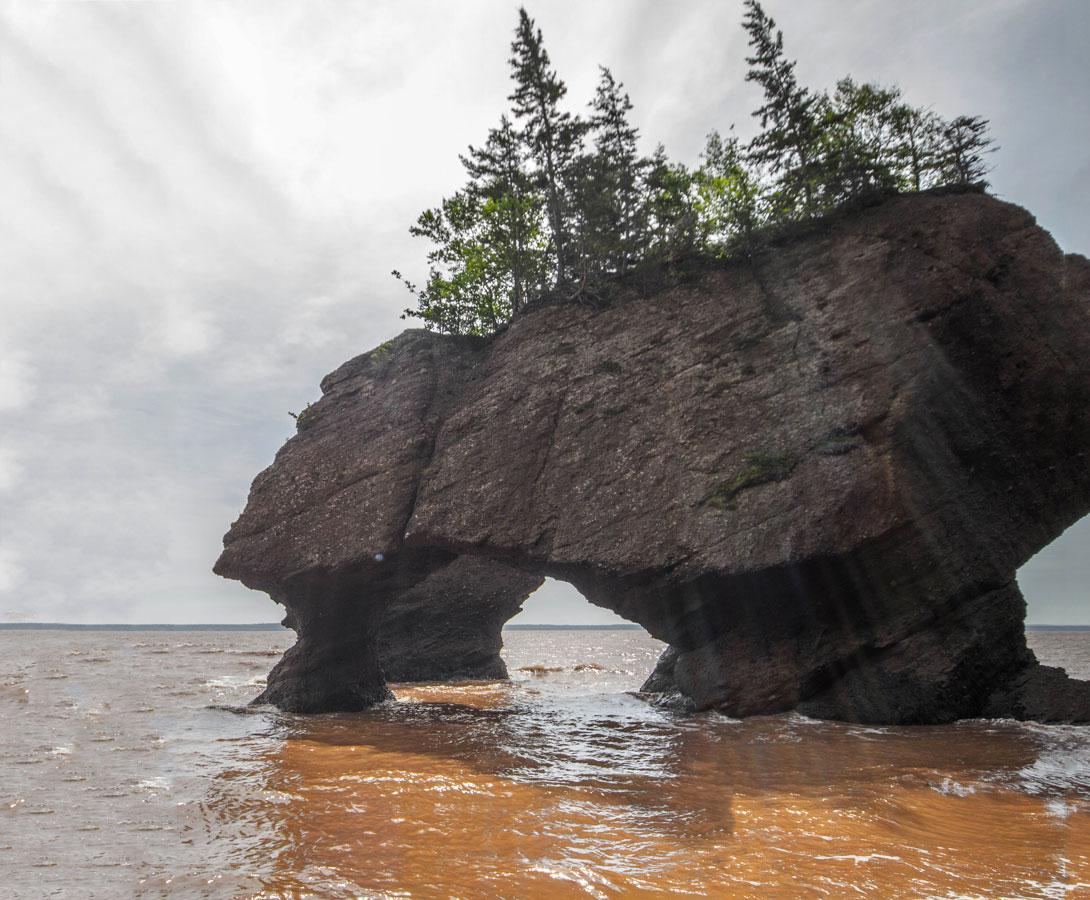 Quebec
The province of Quebec is the largest province in Canada, and the second-most populous, next to Ontario. Quebec is also the only province where the official language is French. Covering such a huge area, it's no surprise that Quebec packs an amazing number of things to see and do.
Gaspe Peninsula
If you're looking for one of the coolest wildlife experiences in Canada, look no further than Quebec. Stretching up along the St. Lawrence River to the town of Perce, the Gaspe Peninsula is a stunning route featuring whale watching, beautiful small towns, and of course, the stunning Perce Rock and Bonaventure Island at the tip.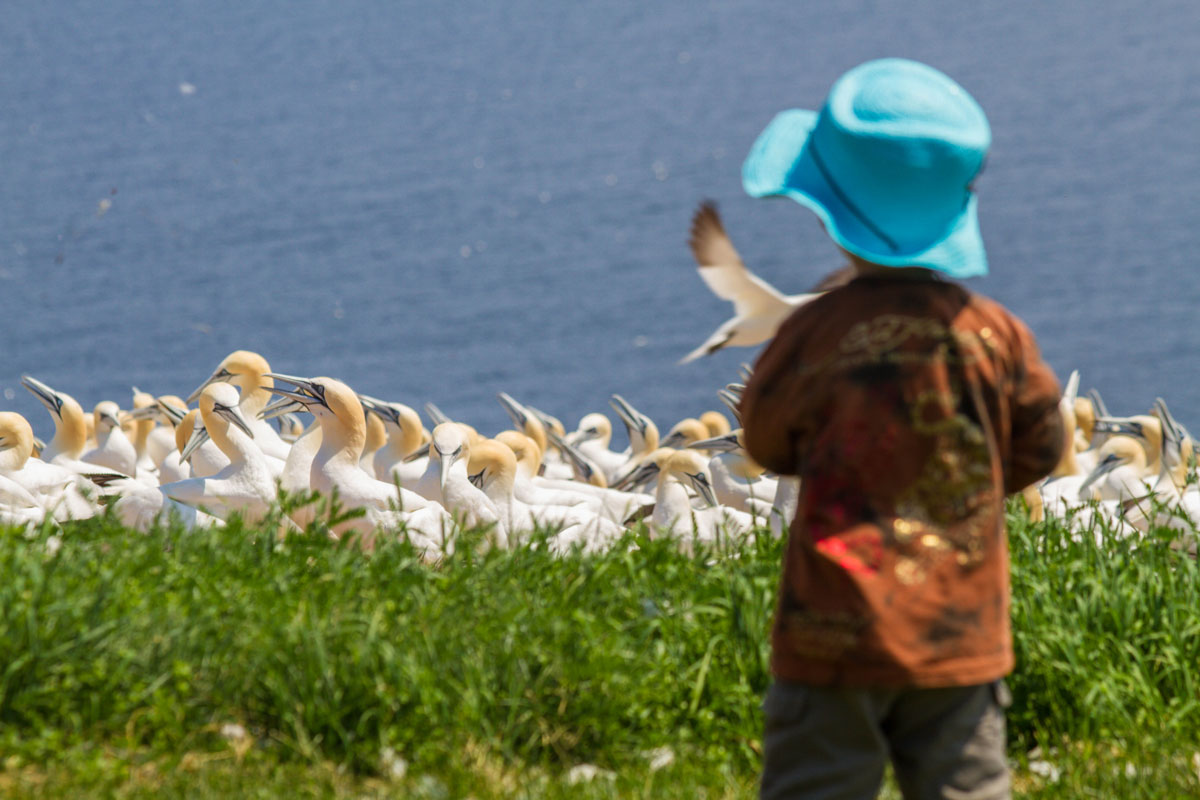 Quebec City
The capital of the province of Quebec, Quebec City is one of the oldest European cities in the Americas. And Old Quebec is the only fortified city north of Mexico City. This beautiful historic site is full of stunning stone buildings, an incredible art scene, and of course, Chateau Frontenac, the most photographed hotel in the world!
Make sure to visit the town of Wendake while you're there. This is the only Indigenous community that sits within a Canadian City. It's home to a spectacular hotel and the largest pow wow in Eastern Canada.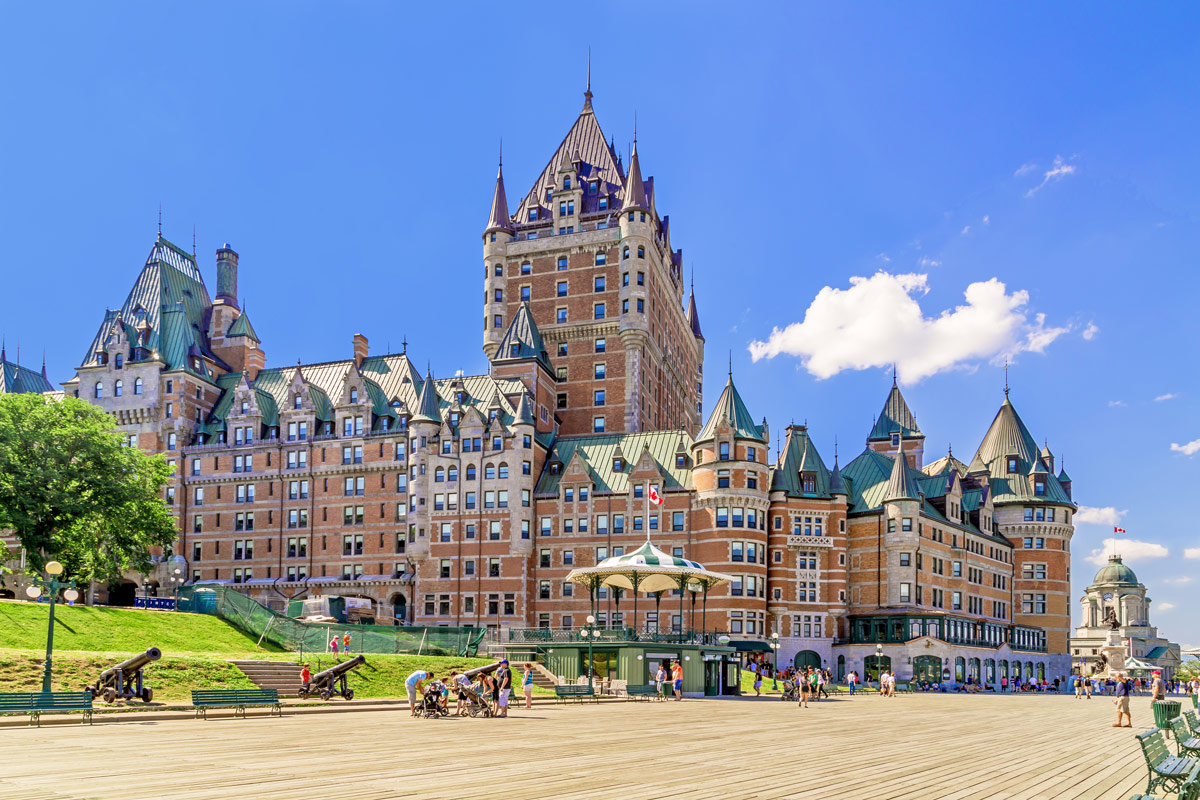 Mont Tremblant
Mont Tremblant, near Montreal, is a paradise for both nature lovers and adventure seekers. During the winter it's a busy ski hill, and during the summer it is open for hiking, camping, and biking.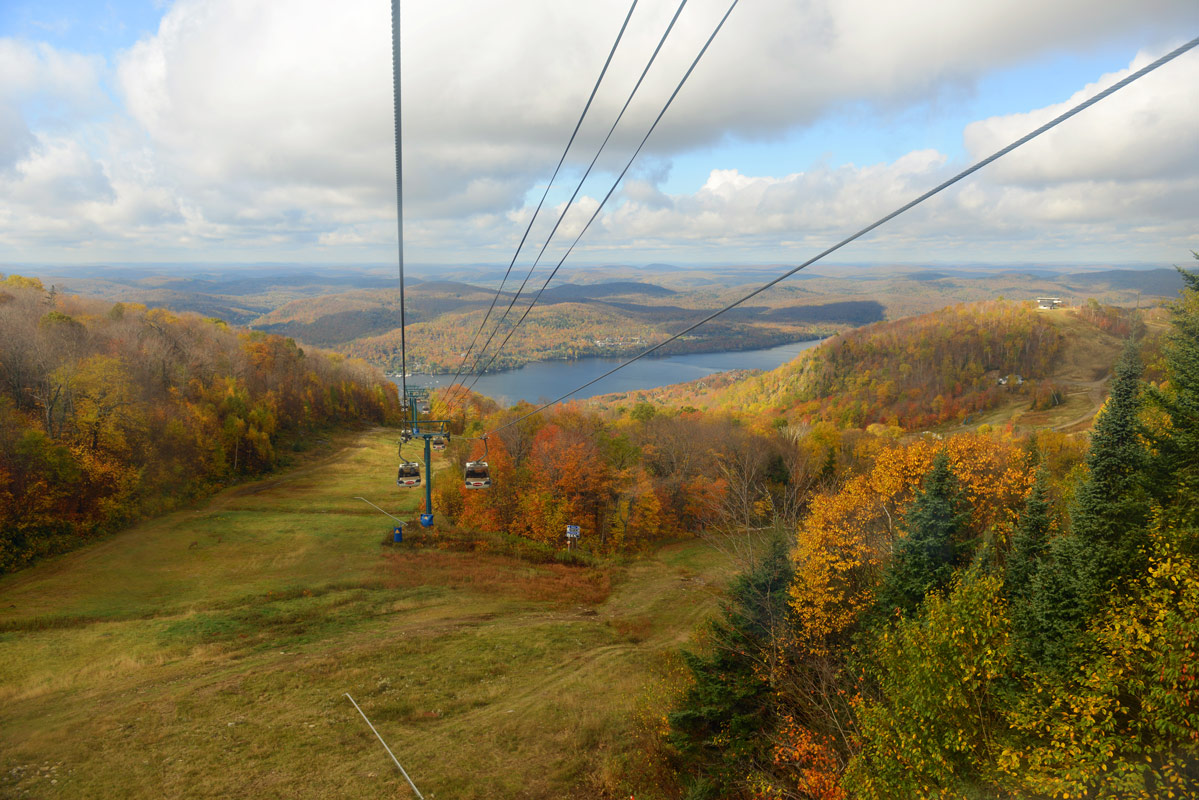 Ontario
The home to Canada's capital and the country's most populous province, Ontario is legendary for its abundant nature and unforgettable cities. From the shores of Hudson Bay to Point Pelee, the southernmost point in Canada, Ontario, there is always something to explore here!
Point Pelee National Park
Featuring beautiful forests and marshlands, as well as a stretch of beautiful beach marking Canada's southernmost point, Point Pelee National Park is the southernmost point of Canada and a gorgeous destination for year-round activities. Check out all 5 of the Ontario National Parks.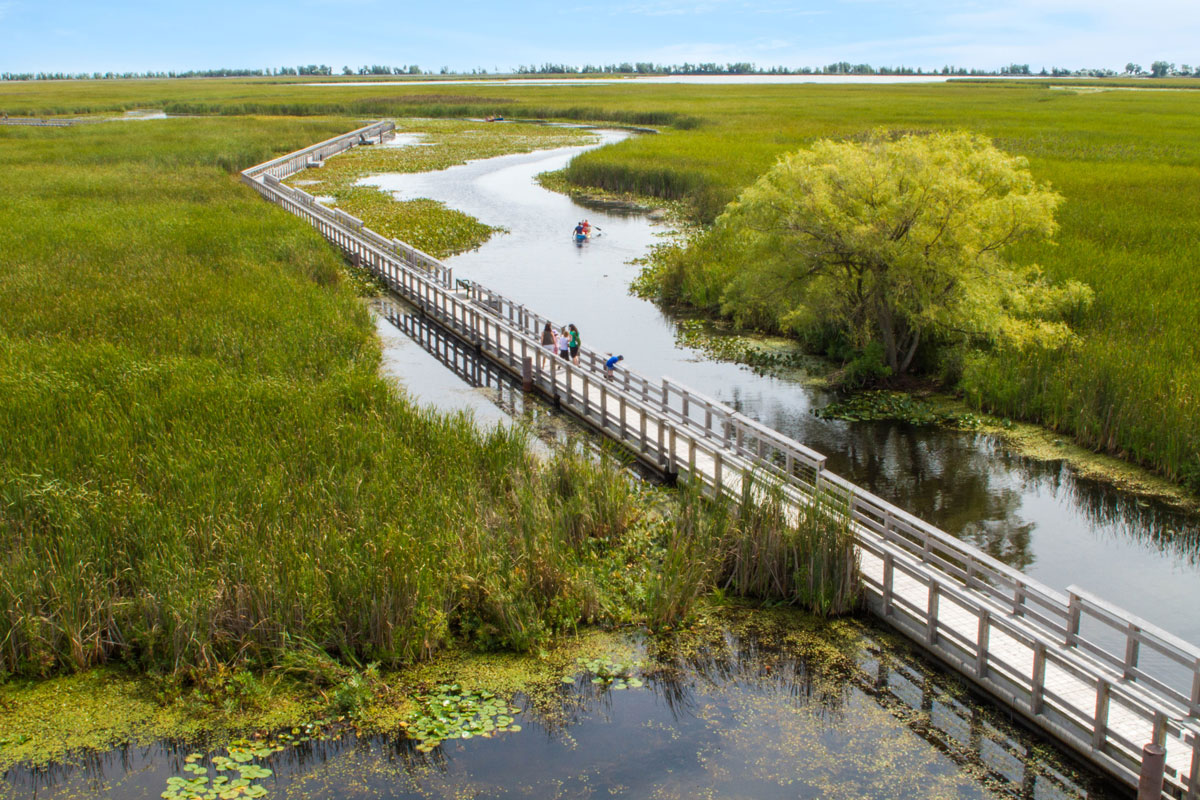 Niagara Falls
There are few views in Canada more iconic than Niagara Falls. The surrounding town offers so many fantastic experiences for the whole family. Like the botanical gardens, aviary, and the butterfly conservatory. While you're there, swing over to nearby Niagara-on-the-Lake and explore the local wineries.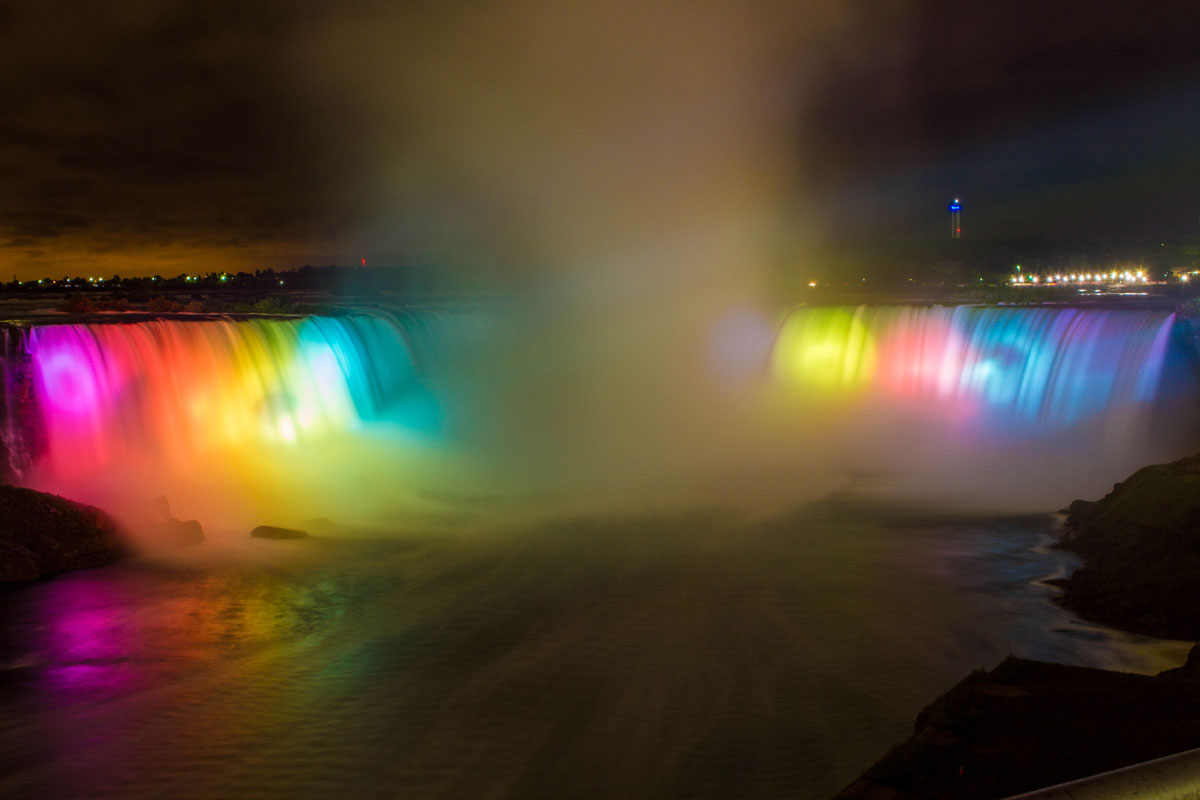 Toronto
The sprawling urban center of Toronto is the 6th largest city in North America. With thriving art, music, and food cultures, this wild and exciting city will hit the spot for the most discerning visitors. From Centre Island, the Distillery District, Casa Loma, and more discover your Toronto!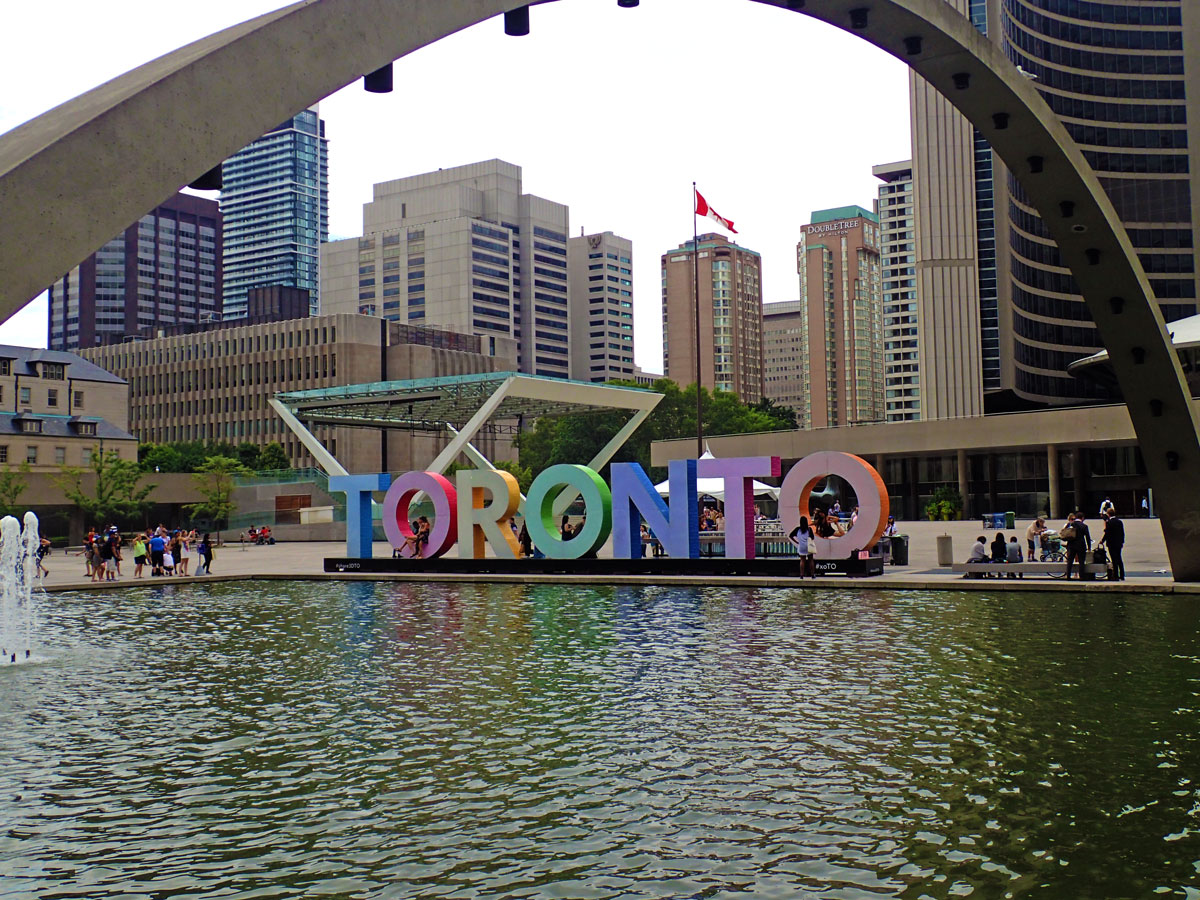 Killarney Provincial Park
Lying on the coast of Georgian Bay and filled with lakes, forest, and granite hills, it's no hiding why Killarney Provincial Park was the inspiration for the famous Group of 7 art group.
Explore the picturesque town of Killarney, which has a beautiful lighthouse accessible by a short hike. You can also taste the region's famous Hawberry jam, a treat that can only be found in this area of Ontario.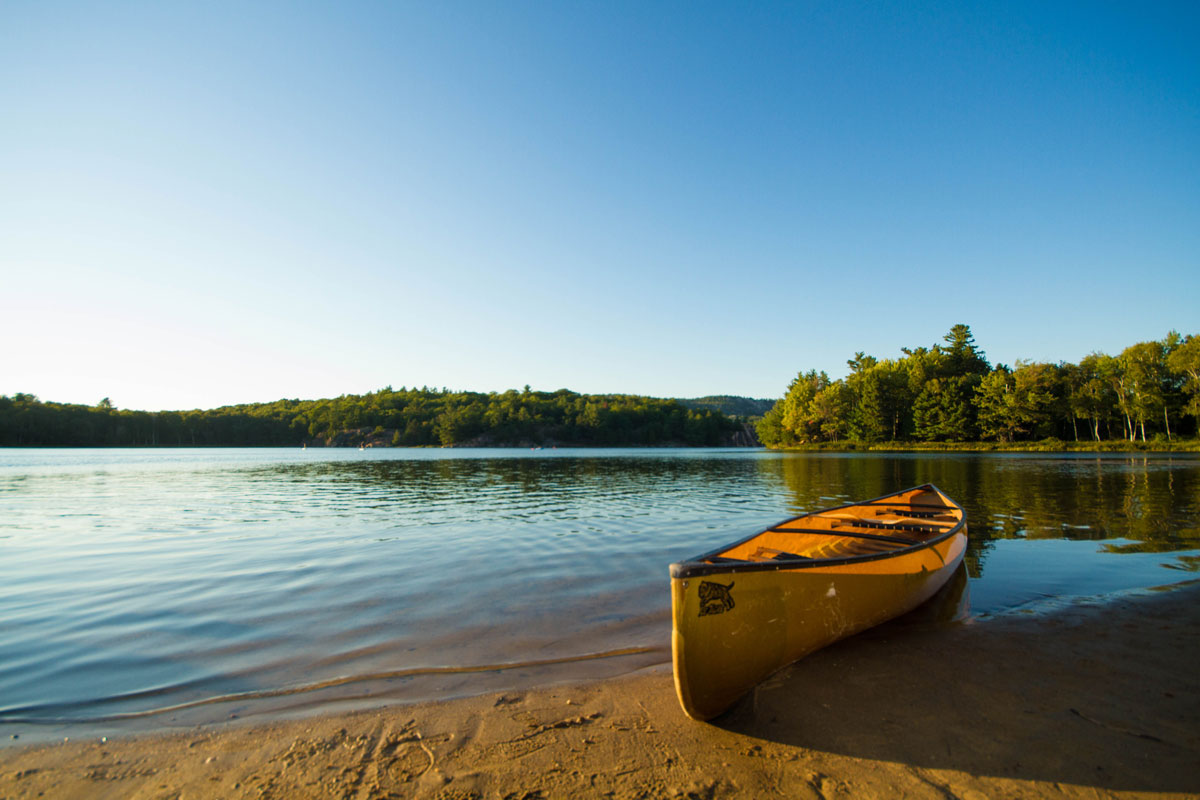 Tobermory
With beautiful forests, incredible rock formations, and more shipwrecks than you can count, the sleepy cottage community of Tobermory in Bruce County is Canadian to its core.
Hike some of the incredible trails of Bruce National Park, stroll through town searching for ice cream, enjoy snorkeling in the crystal clear waters, or take a boat out through Fathom Five National Marine Park.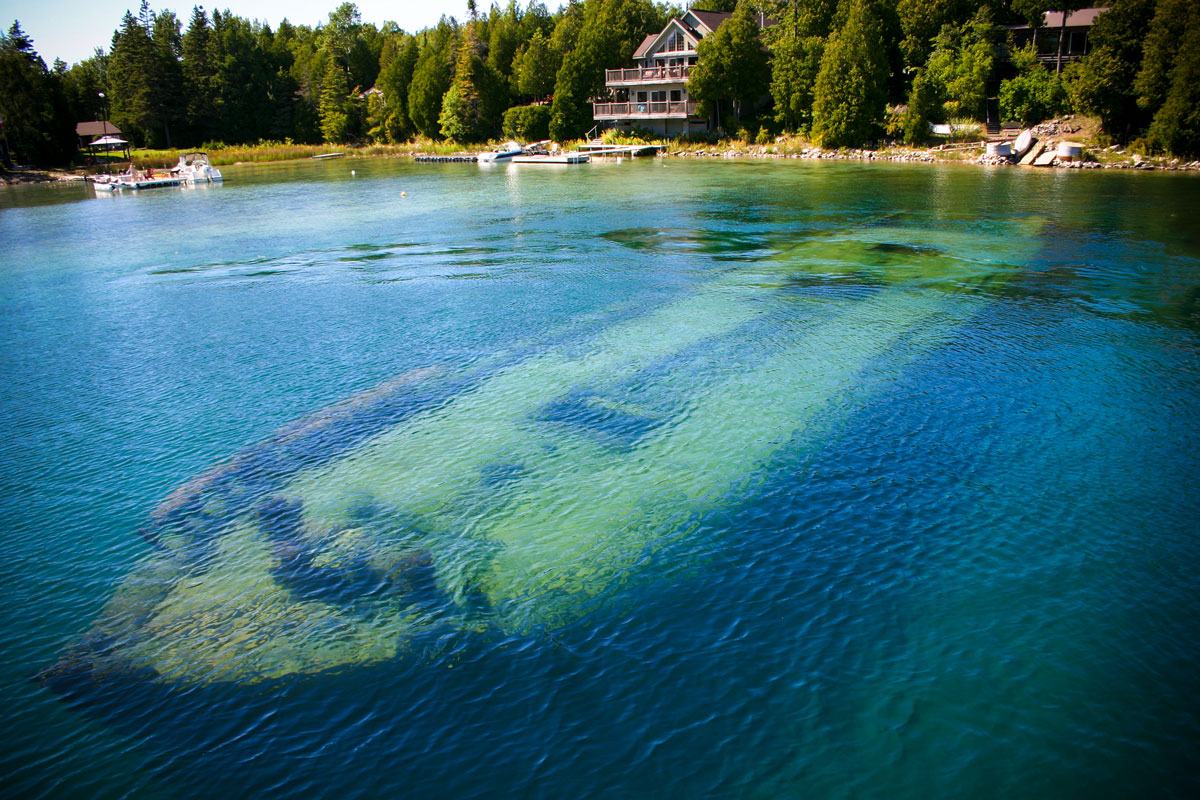 Nunavut
Remote Nunavut is the largest and most northern of all the Canadian territories. Established in 1999, it is also the youngest territory to join the confederation. For those travelers looking to visit this beautiful land, be warned that there are no roads leading directly into Nunavut. Access is only by air and water.
Ellesmere Island
Only accessible via an Arctic cruise, Ellesmere Island is a bucket list location that only a select few get to check off. Watch Muskox traipse across the plains or visit the former RCMP outpost at Craig Harbour.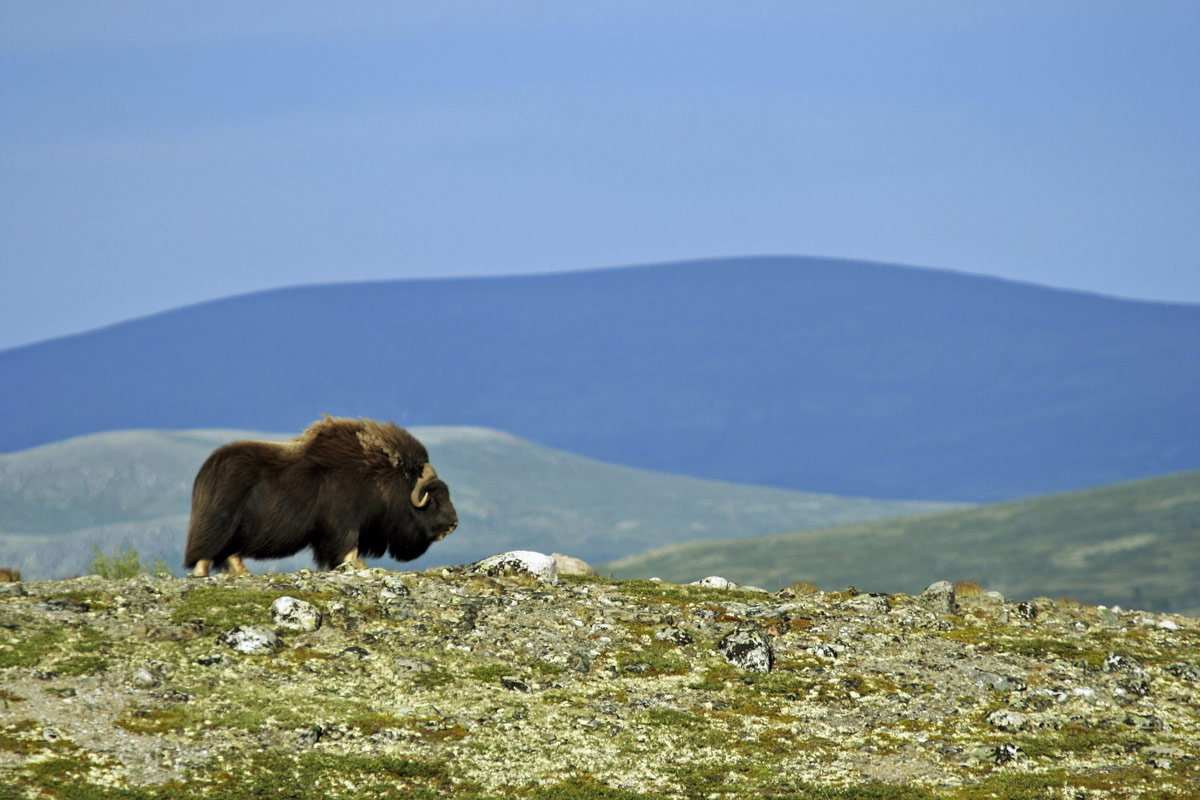 Iqaluit
Iqaluit is often labeled as a jump-off point for those looking to explore Baffin Island and the northern Arctic. But these days Iqaluit has grown into a cultural destination with shopping, delicious cuisine, and a perfect place to experience aboriginal culture up close.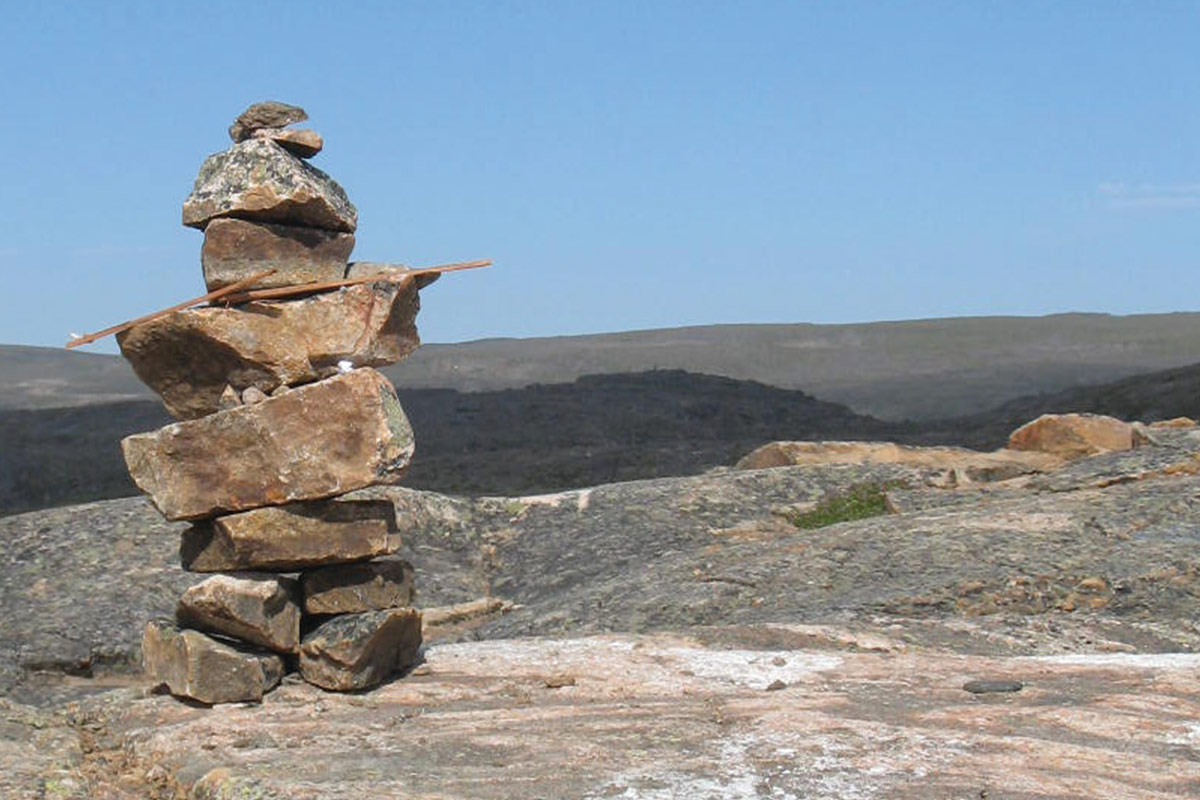 Manitoba
Too often considered the "other province of Canada", many times Manitoba is overlooked by those visiting Canada. Manitoba is a beautiful place for those looking to explore the heart of Canada. From the gorgeous city of Winnipeg with its hip urban vibe to the sprawling scenery and wildlife in the north, Manitoba is quickly becoming one of the up-and-coming travel destinations in Canada.
Spruce Woods Provincial Park
Often referred to as the Spirit Sands, the shifting dunes of Spruce Woods Provincial Park is a perfect getaway from everyday life in the city. Grass prairies, river forests, and amazing wildlife await.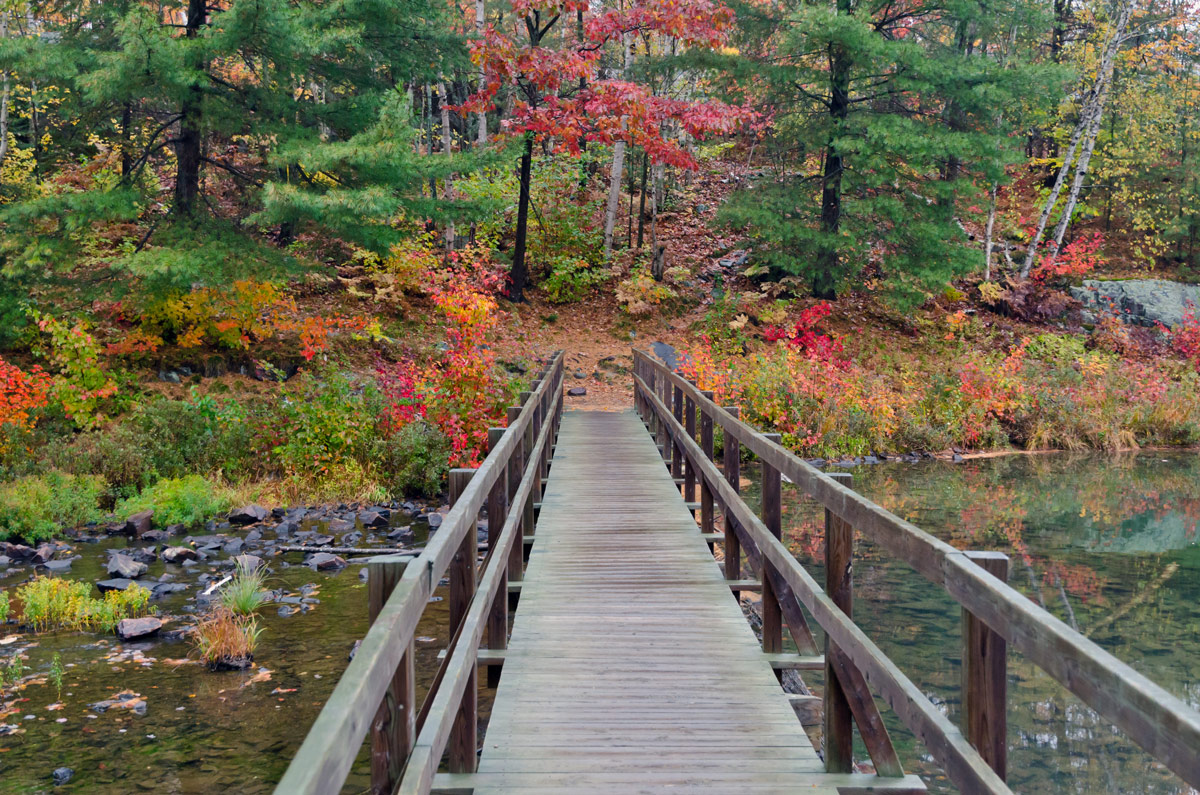 Churchill
Churchill, Manitoba was a Canadian bucket list destination for us that we finally knocked off in 2019. This far north town is one of the best places in the world for family wildlife adventures. Churchill is one of the best places in Canada to see the Northern Lights, Polar Bears, AND Beluga Whales! But here's the catch, there is no guarantee that you can see all of them at once. (We did, but we got REALLY lucky). You can read our guide to Churchill Manitoba here.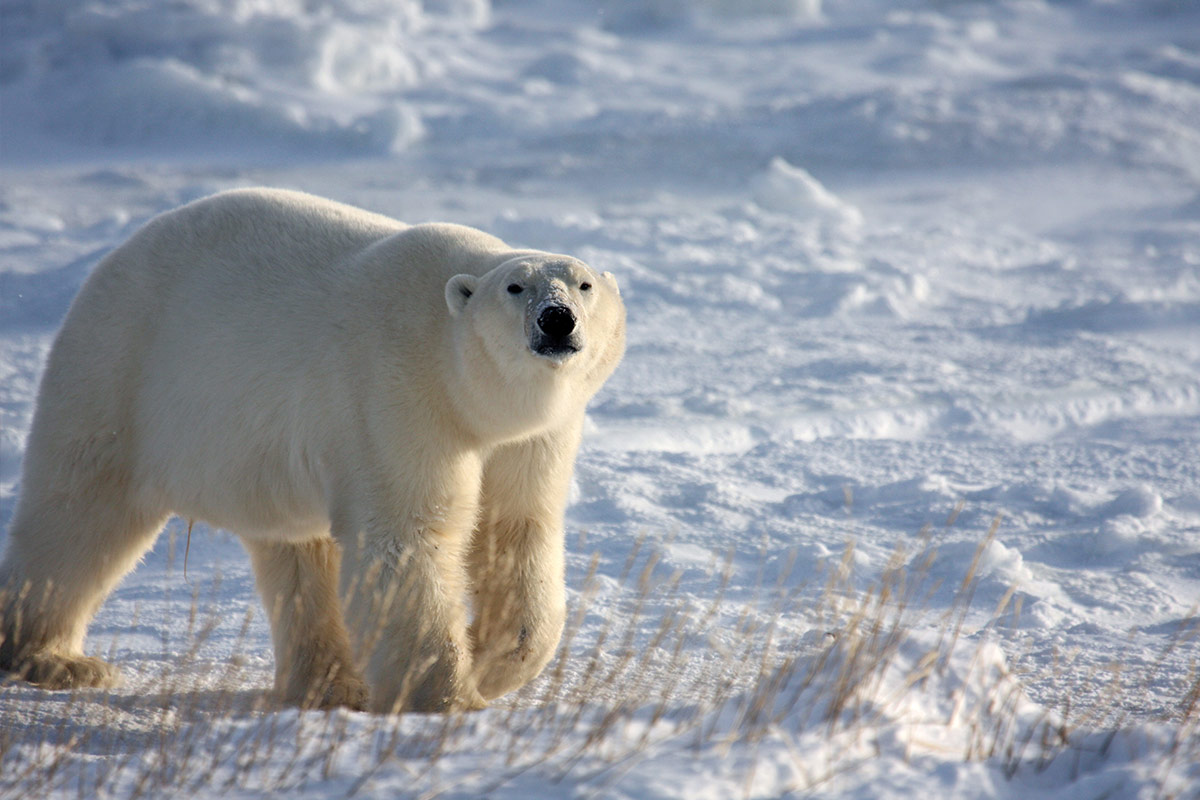 Saskatchewan
Located smack in the middle of Canada, Saskatchewan is known for its great plains and endless farmland. But look to the north and those prairies give way to beautiful lakes, hills, and wilderness.
Grasslands National Park
With wide-open prairies and huge skies, Grasslands National Park is a place that can make you feel tiny. This amazing park offers the chance to see dinosaur bones, prairie homesteads and more. Camp for the night and witness a canopy of stars.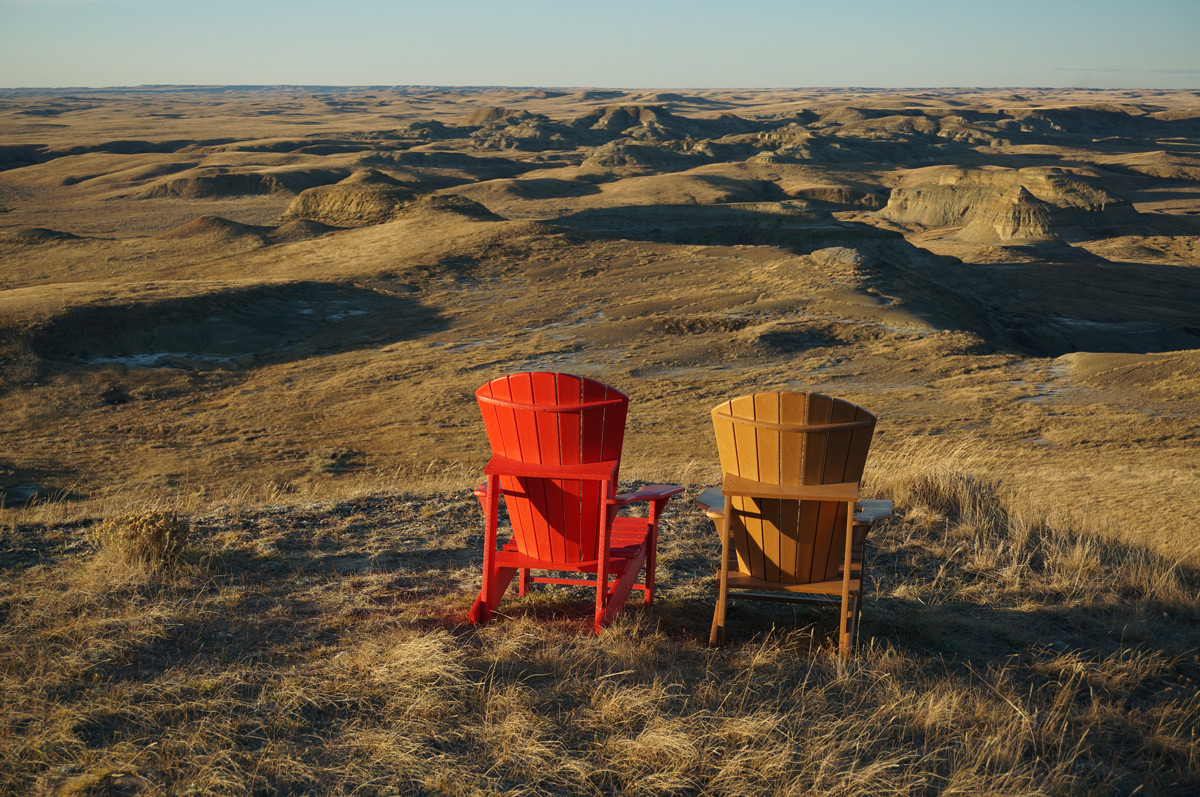 Saskatoon
Whether you are wandering the beautiful grounds of the University of Saskatoon or experiencing the incredible culinary experiences of the downtown core, a visit to Saskatchewan isn't complete without a stop in Saskatoon.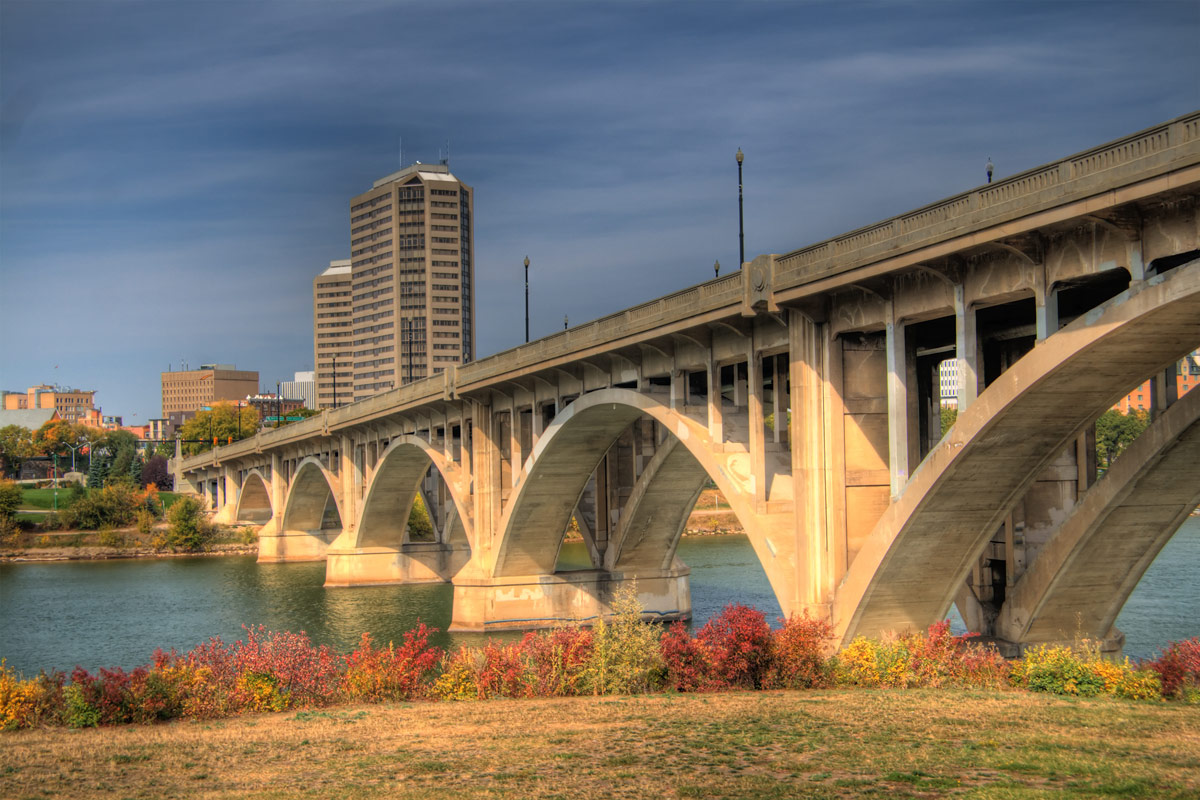 Northwest Territories
Sandwiched between Nunavut and Yukon in Canada's north is the Northwest Territories. Famous for its diamond mines and endless nature, the Northwest Territories is also one of the best places in the world to experience the Aurora Borealis!
Yellowknife
While the year-round population of Yellowknife Northwest Territories is only around 20,000 people, it feels much larger when you visit. This town is the hopping-off point for all the mines up north and has a booming tourist industry and all the amenities that come along with it. Where else can you see the northern lights from your hotel window, or drive along an ice highway to a remote indigenous village?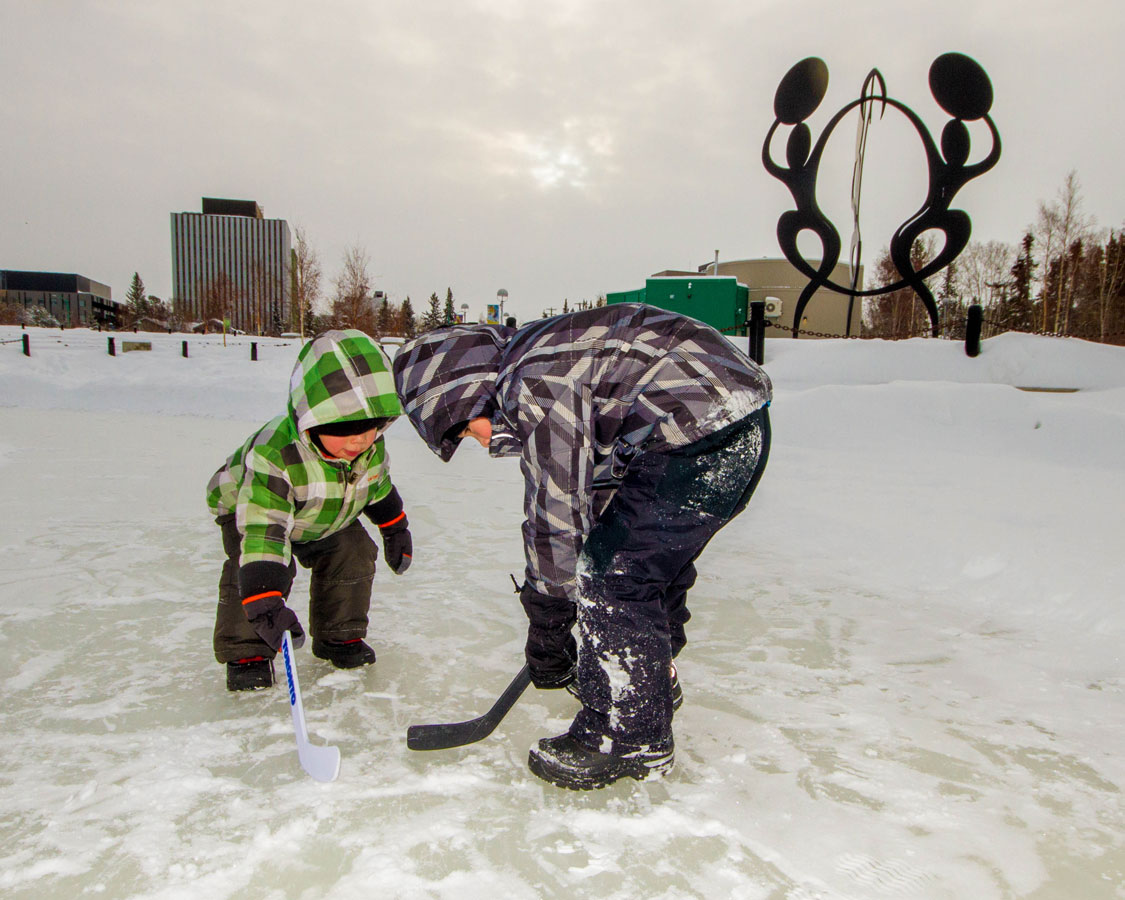 The Dempster Highway
The recently expanded Dempster Highway, winds its way from Dawson City, Yukon up through two mountain ranges, past the Arctic Circle through Tuktoyaktuk to the Arctic Ocean. Here you can dip your toes in the Arctic Ocean. It's a 740 km route along a packed gravel highway and offers glimpses of some of Canada's most rugged landscapes.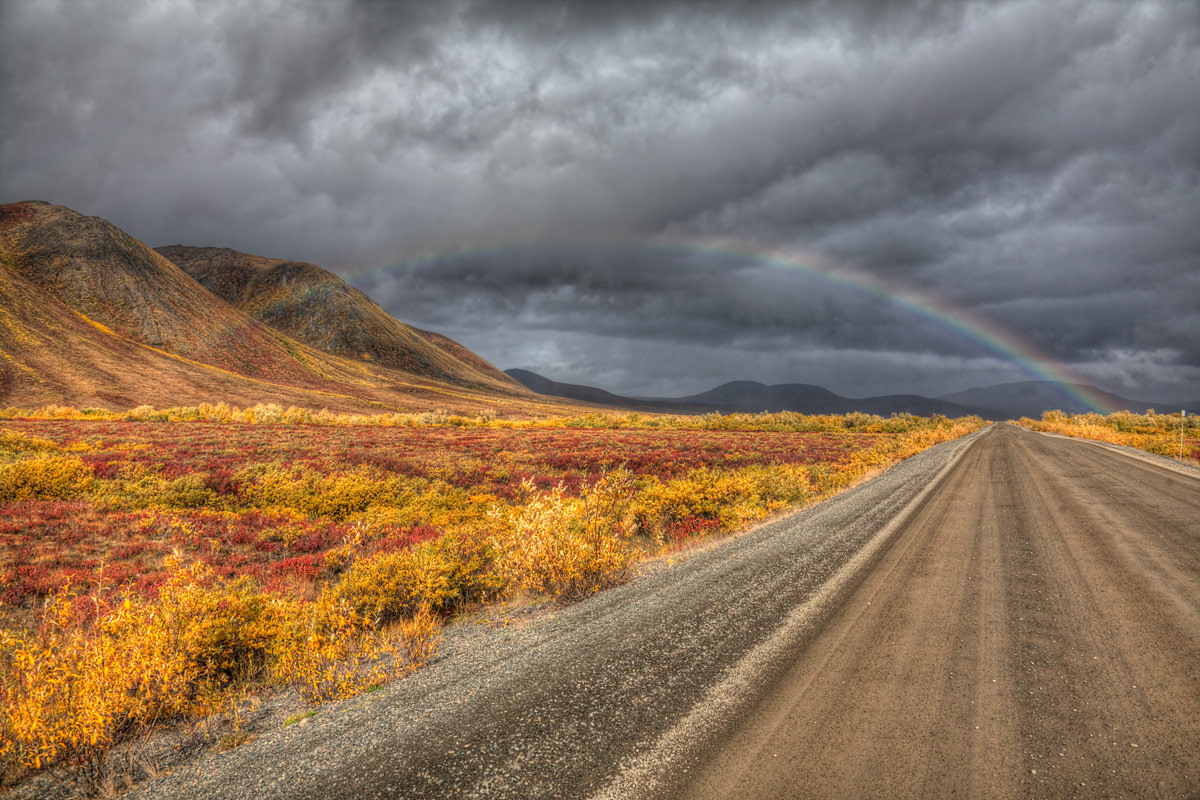 Yukon
Made famous during the gold rush, Yukon, Canada's smallest and westernmost territory may also be it's most accessible. Home to beautiful Whitehorse and classic Dawson City, the Yukon, as it's commonly referred to, can satisfy the needs of any history, culture or nature lover.
Dawson City
Few cities fire up the imagination as much as Dawson City. This town hasn't lost its edge since the glory days of the gold rush. Apart from being a starting point for many incredible adventures, you can also let your lips touch the toe of the Sourtoe Cocktail.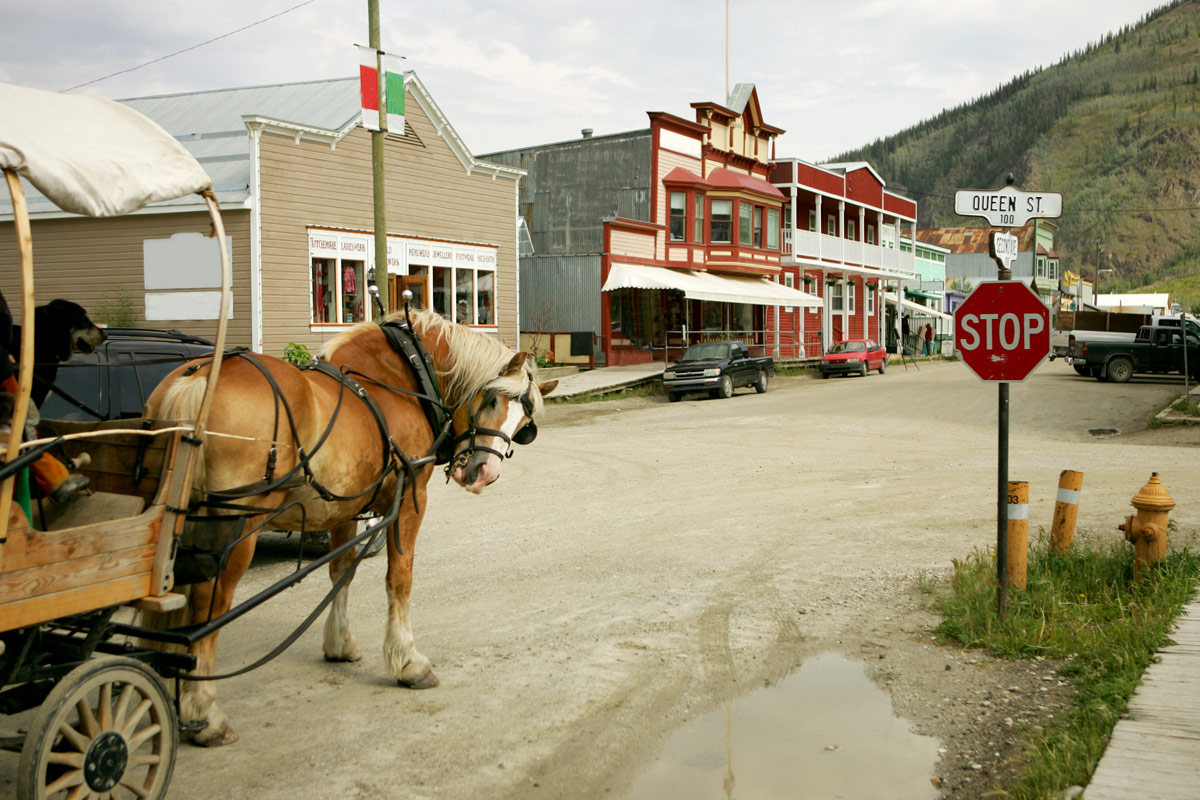 Kluane National Park
Full of grizzly bears, ice fields and Mount Logan, Canada's highest peak (5,959 m), Kluane National Park is a land of extremes. Visitors can spend weeks exploring, hiking, rafting, diving, and camping through this stunning park.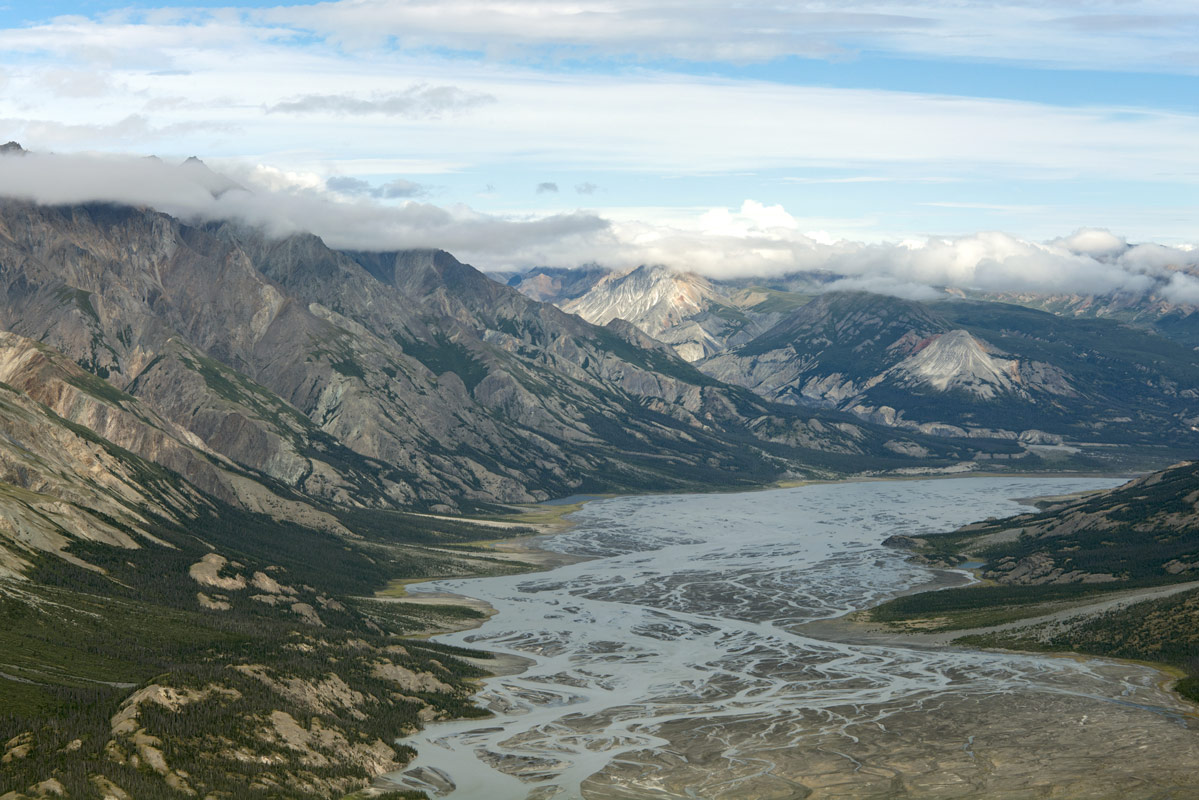 Alberta
Alberta is the heart of Canadian agriculture and where the prairies slam headlong into the Rocky Mountains. Visitors traveling to Alberta are treated to some of the widest assortment of experiences within the country.
Drumheller and the Alberta Badlands
Located in Alberta's "Dinosaur Alley" the Alberta Badlands are a dream destination for dinosaur buffs. Here you can visit one of the world's best dinosaur museums, the Royal Tyrell Museum, search for fossils, and visit the famous Hoodoos in Drumheller.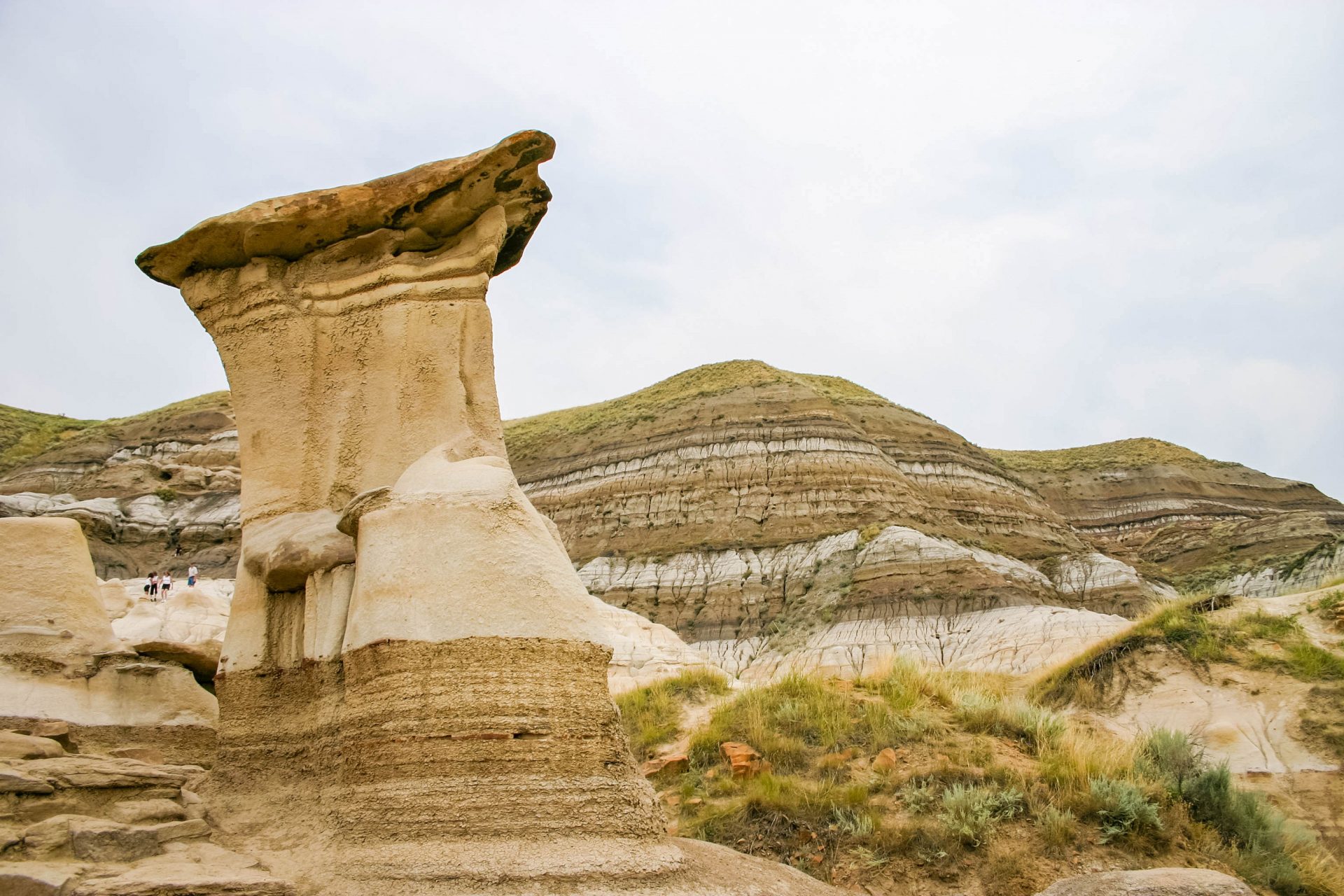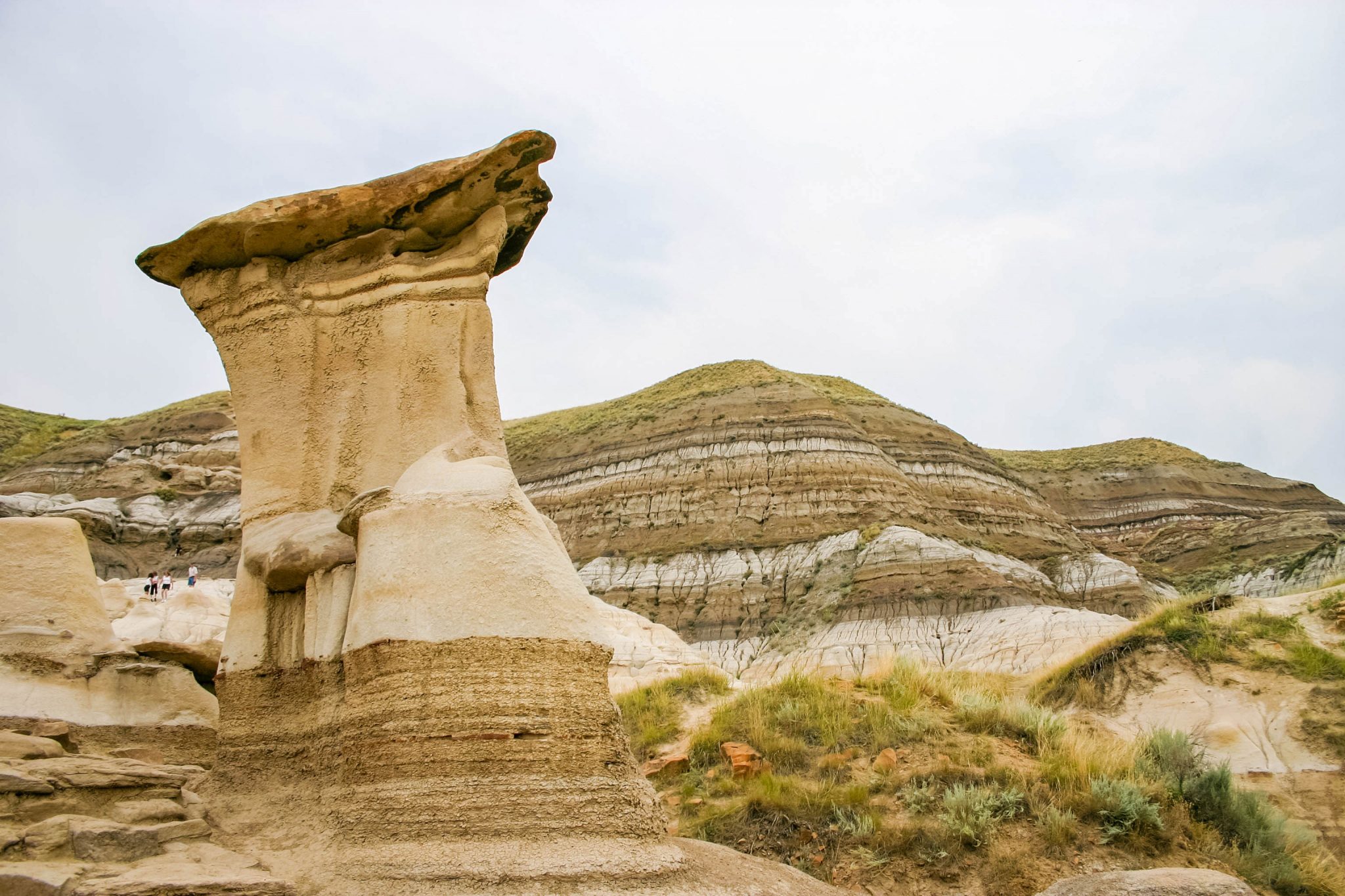 Lethbridge
Full of rolling hills and picturesque farms, the Lethbridge region is shockingly full of incredible attractions. From Head Smashed in Buffalo Jump to The Rock that Ran, aboriginal history is everywhere. The town of Lethbridge itself offers fantastic dining and is home to the highest level trestle bridge in the world!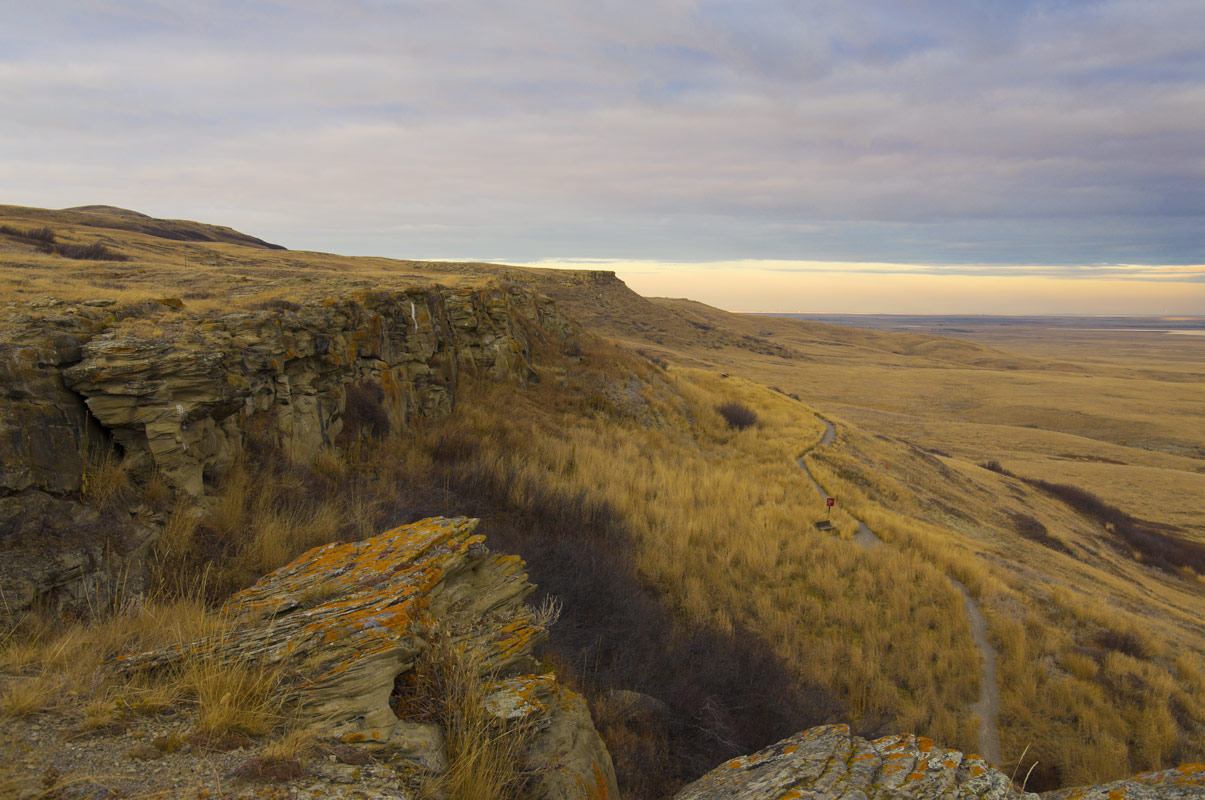 Jasper
One of the most beautiful mountain towns in Canada, Jasper Alberta, is the perfect place to explore the stunning Rocky Mountains and Jasper National Park.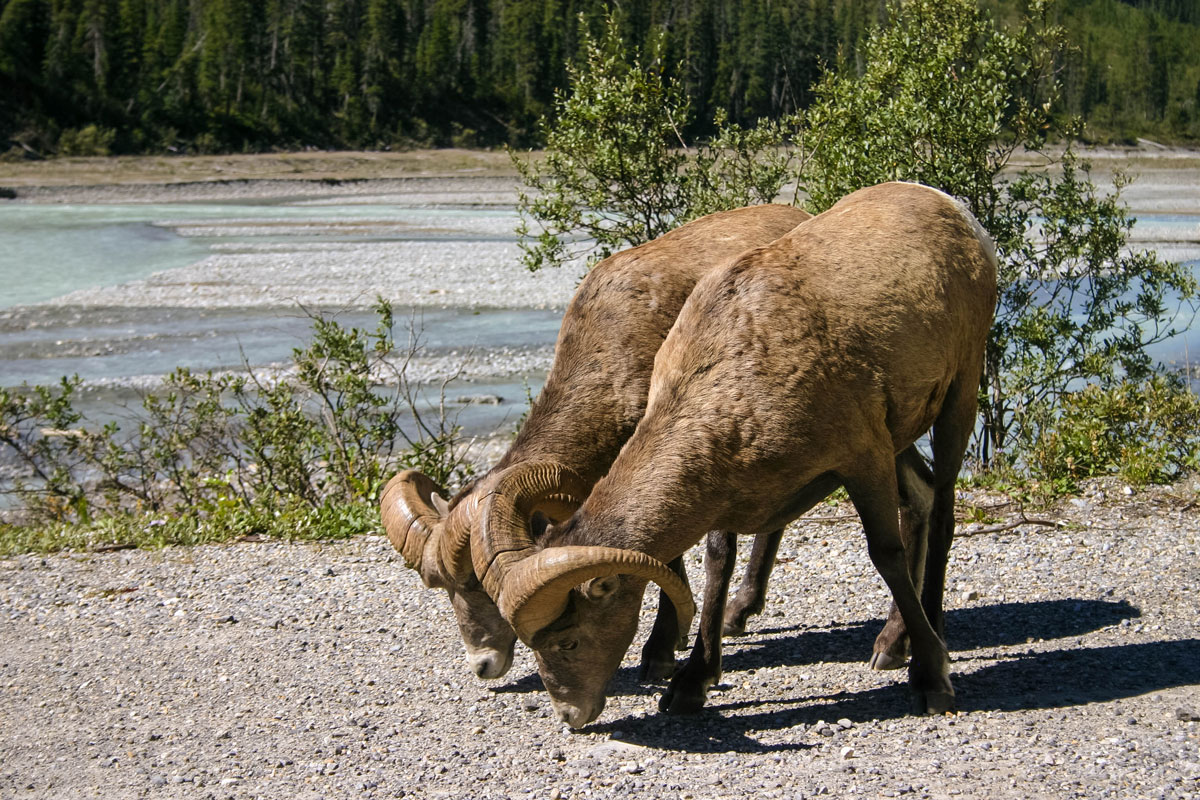 British Columbia
British Columbia is where the Pacific Ocean meets the Rocky Mountains. Although this province is separated from the rest of the country by the towering Rockies, it is still very much part of the heart and soul of our nation.
Vancouver
BC's capital is a landmark of diversity. From the incredible China Town to the breweries on Granville Island, Vancouver is an unforgettable city. Visitors can hike the incredible Grouse Mountain or seek adventure at the nearby Capilano suspension bridge.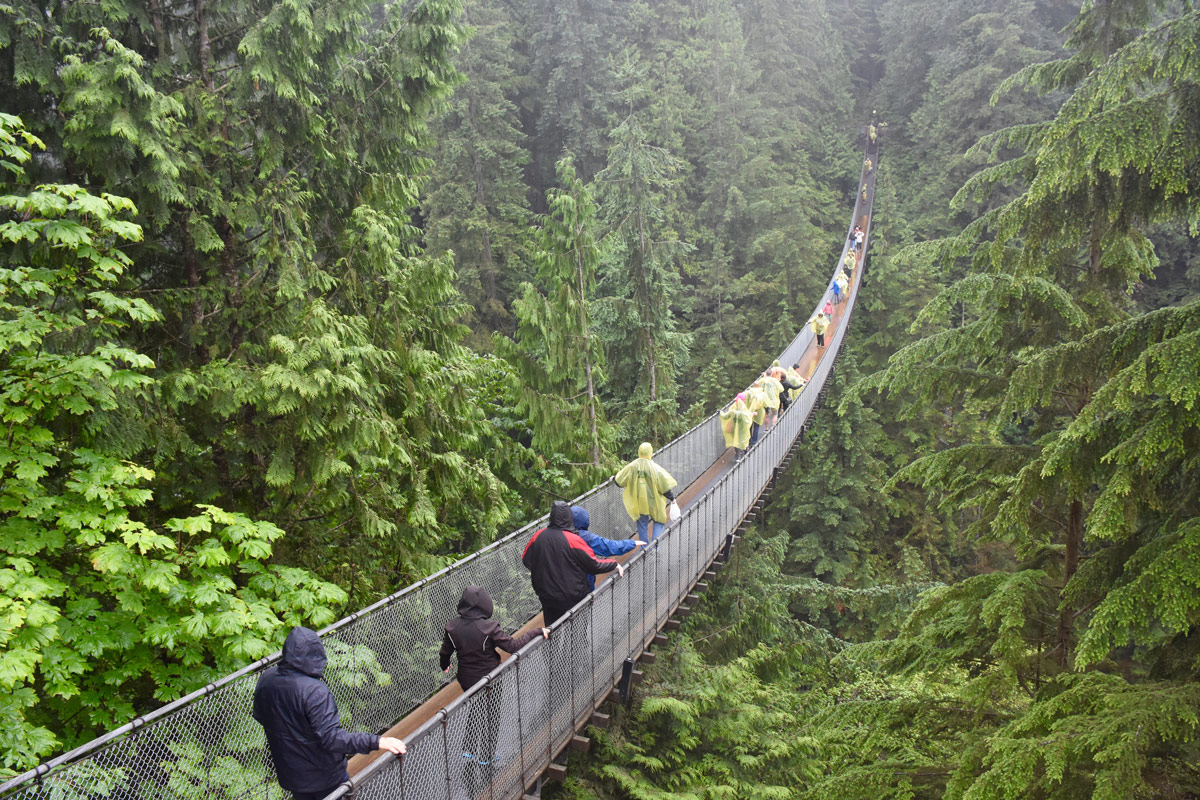 Okanagan Valley
With an incredibly unique micro climate, the Okanagan Valley in the heart of the Rockies is home to amazing vineyards, orchards, ski hills, and lakes.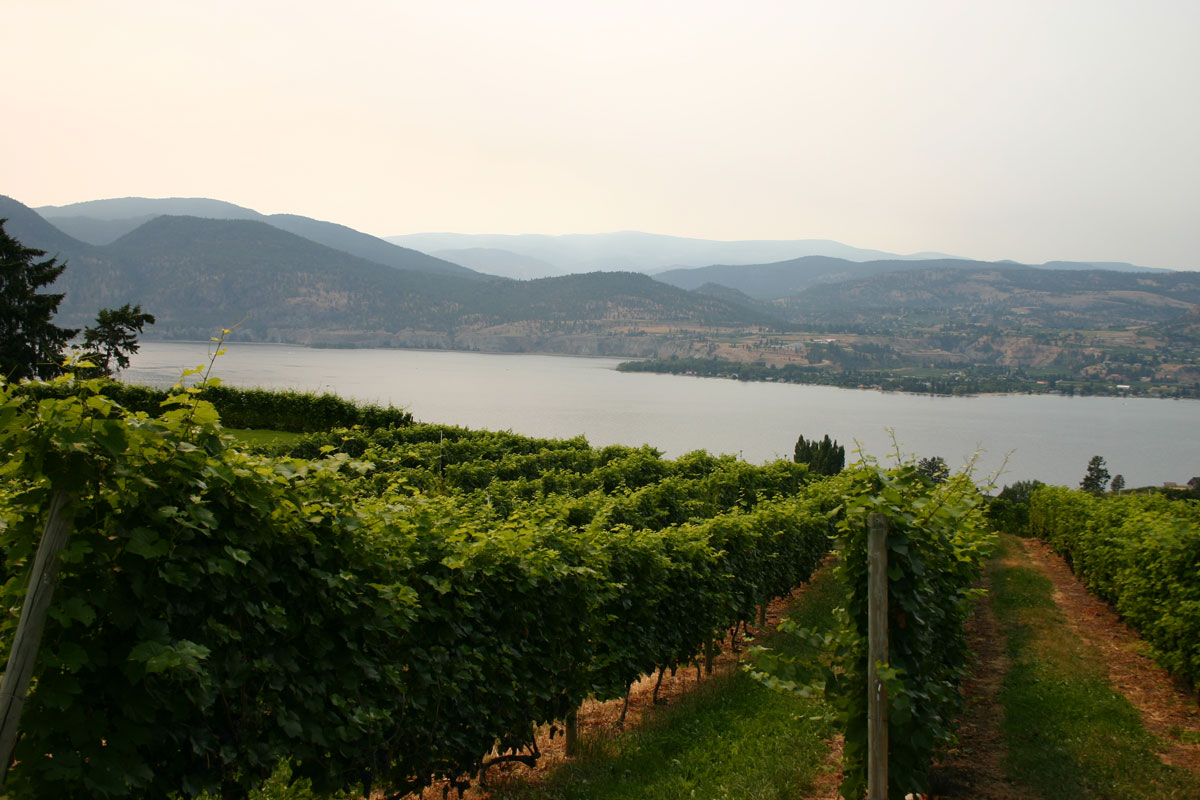 Yoho National Park
Mountains, waterfalls, and lakes fill Yoho National Park. Bordered on the National Parks of Kootenay and Banff, this beautiful Rocky Mountain region is a treat to explore.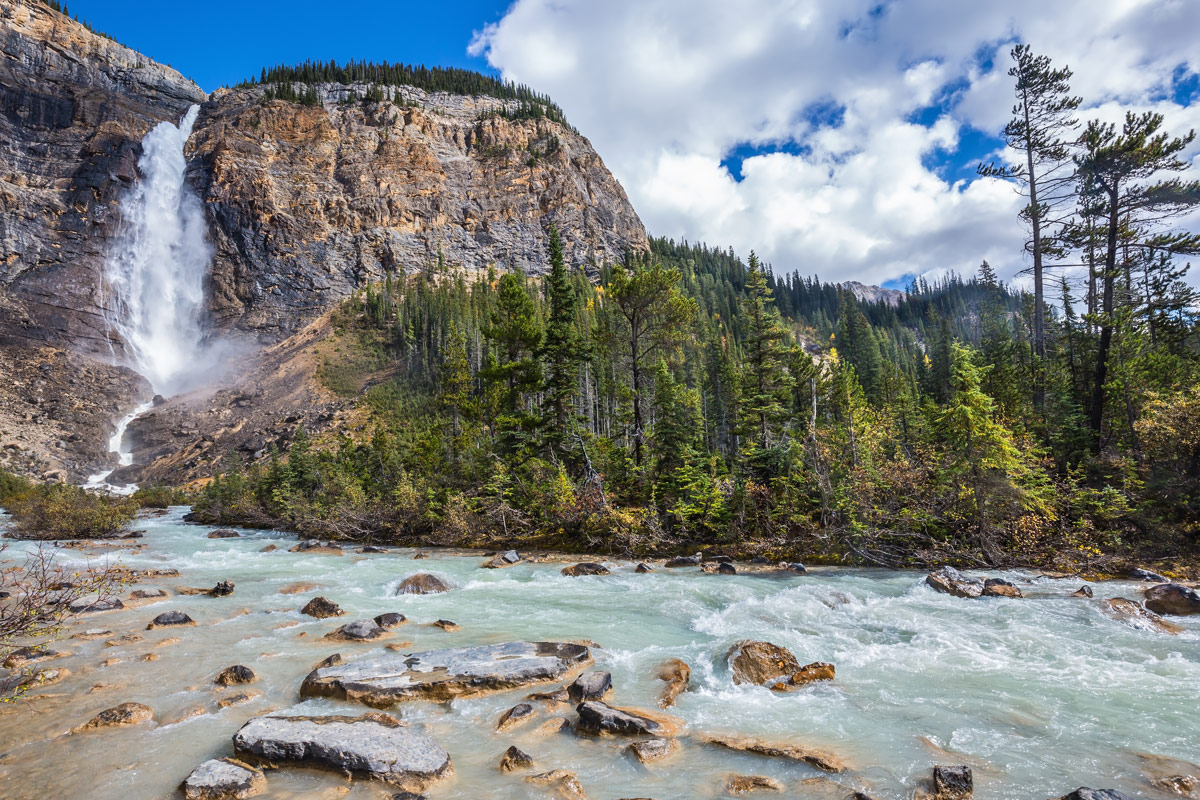 Haida Gwaii
Haida Gwaii is a pair of islands located just off the coast of Prince Rupert. Home to some of the country's best surfing, breathtaking coast trails, and amazing sportfishing, it is one of the premier destinations in the country. Haida Gwaii is also one of the oldest known points of aboriginal history within the Americas. Evidence of habitation date back over 13,000 years!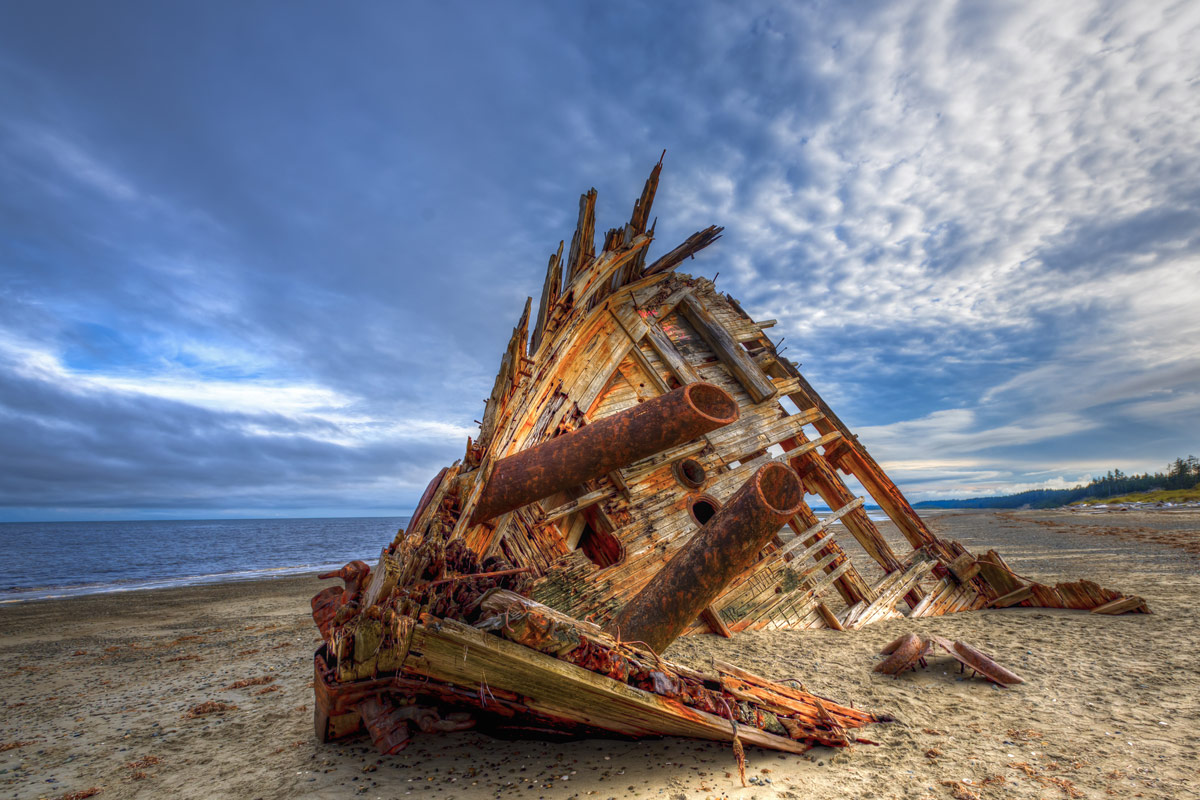 Before you head to Canada, there are a few things that are good to know. Get familiar with the weather, the seasons, the food, and of course, the two official languages of the country. English et Francais. You can find some great tips on what you need to know before you travel to Canada.
Whatever drives your passion, there is something for everyone in Canada. Do you have a favorite place in Canada to explore?
Wandering Wagars is a participant in the Amazon Services LLC Associates Program, an affiliate advertising program designed to provide a means for sites to earn advertising fees by advertising and linking to amazon.com, amazon.co.uk, amazon.ca. Amazon and the Amazon logo are trademarks of Amazon.com, Inc. or its affiliates.
You May Also Like To Read: