Find the best Manitoulin Island hotels and accommodations so you can experience the magic of the world's largest freshwater Island.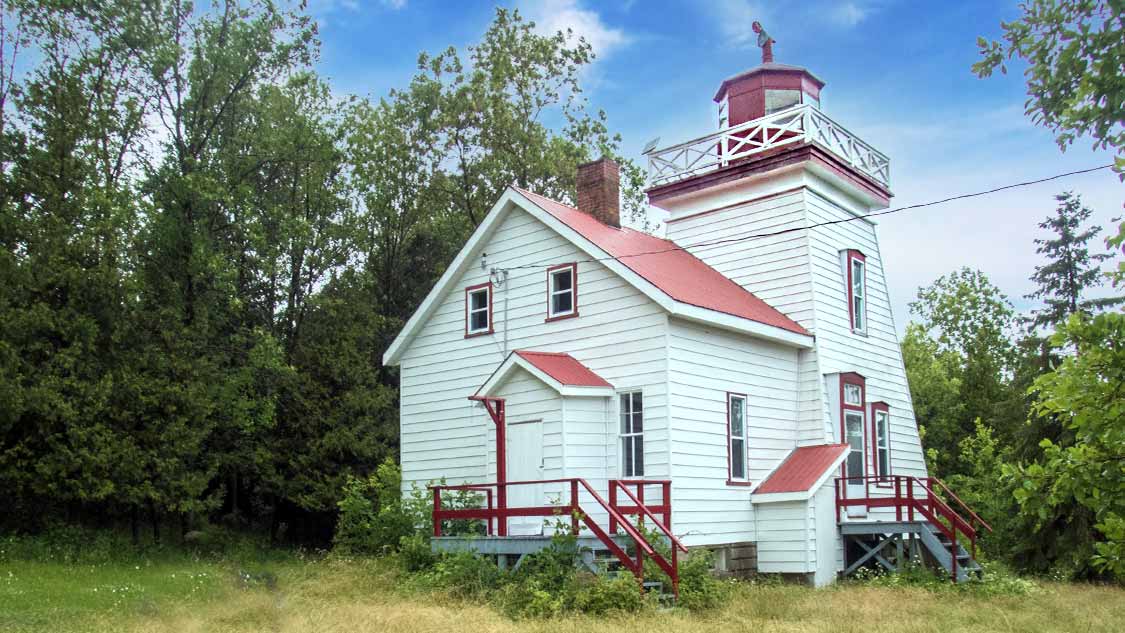 Majestically placed at the top of Lake Huron's Georgian Bay, Manitoulin Island is one of the most incredible destinations in Ontario. This peaceful island is one of those few destinations that has everything a vacationer could ask for, but without the crowds that often fill the Georgian Bay shoreline.
These Manitoulin Island hotels will give you an incredible place to stay while exploring the world's largest freshwater island. Whether you're looking to explore the quaint small towns, hike the epic trails, or swim beneath waterfalls that are sprinkled throughout the island.
Manitoulin Island hotels are seeing a boom of interest. In the past, Manitoulin Island camping was the popular accommodation of choice on the island. But as the popularity of the island grows, so too has the quality of the hotels on Manitoulin Island.
Although you won't find a tremendous number of hotels on the island, the ones that are there offer an incredible range of casual luxury, comfortable elegance, and all of the amenities that one would need when exploring the incredible things to do on Manitoulin Island.
Tips For Exploring and Booking Accommodations On Manitoulin Island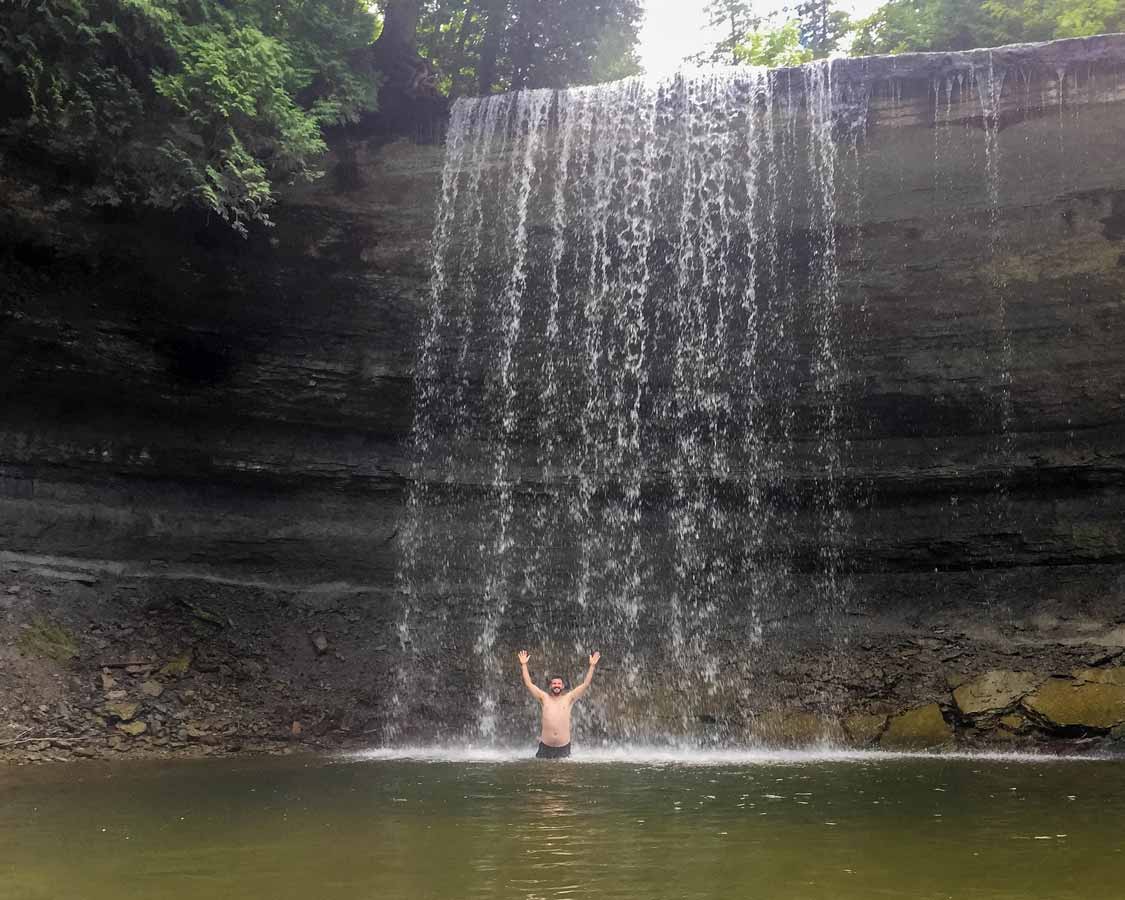 I've spent a lot of time on the island. In fact, my family was even involved in a project with Ford where we spent time adding some of the towns such as Providence Bay to Google Street View.
I love Manitoulin Island, the locals love Manitoulin Island, and those who visit here for the first time, fall in love with Manitoulin Island. And the locals are incredibly protective of their little slice of heaven. Because of this, there are relatively few Manitoulin Island hotels outside of the larger towns such as Little Current and Providence Bay.
Due to the small number of hotels on Manitoulin Island, accommodations book up incredibly fast. If you're planning a visit to the island, I highly recommend booking early
We generally use Booking.com for our accommodations. They tend to offer the best prices, excellent cancellation policy, and good customer service. Sometimes hotels and accommodations are not offered on that platform. In those cases, we'll link to the best booking platform that we can find.
The island is a dream for explorers. Its long, well-maintained roads offer incredible views of agricultural landscapes, rocky vista's overlooking the turquoise waters of Georgian Bay, and incredible opportunities to learn and celebrate with local Indigenous communities.
Manitoulin is also a wonderful road trip destination thanks to its relatively empty roads. In fact, there's just a single traffic light on the entire island! But, it's good to know that while there might not be much traffic, and the roads are in great shape, driving on Manitoulin Island means paying attention for wildlife, dealing with winding roads, and being aware that other drivers are expecting the same wide-open roads that you are.
The Best Hotels On Manitoulin Island
If you've decided to make Manitoulin Island a part of your summer travel plans, congratulations! This island is pure magic. I'm here to help you have the best possible experience and book the best Manitoulin Island hotels.
Whether you're looking for a place to rest your head after hiking the Cup and Saucer Trail, or you're looking to spend a night stargazing in one of Ontario's dark-sky preserves, you'll find plenty of great places to stay on Manitoulin Island to make your experience extra special.
Manitoulin Island Hotel and Conference Centre – Little Current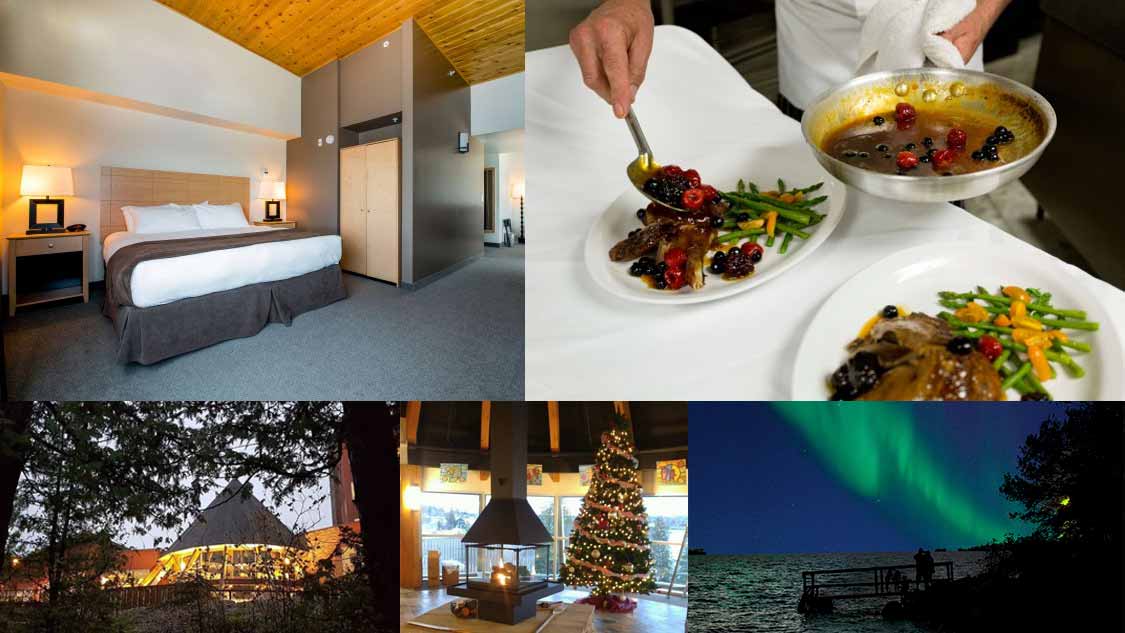 The first hotel on Manitoulin Island that we'll talk about is also the biggest. While the Manitoulin Island Hotel and Conference Centre might not be the tiny, quaint spot many people dream of while visiting Manitoulin Island, it has an incredible story behind it. And its one of the best places to stay on the Island.
Located just past the famous Swing Bridge in the town of Little Current, the Manitoulin Island Hotel and Conference Centre is the closest hotel to Sudbury on the Island. It's also completely owned and run by the Islands Indigenous communities.
This Little Current hotel is situated close to the Little Current Marina and is a great place to base yourself if you're looking to explore the east side of the island, including the popular North Channel Cruise excursions that launch from Little Current.
Guests will love the on-site restaurant that features Indigenous-fusion cuisine crafted by their incredible chefs.
The rooms are spacious and comfortable, the patio overlooking Georgian Bay is spectacular, and the in-ground heated pool is tastefully designed.
You can check out the prices and availability of this Manitoulin Island hotel here.
Manitoulin Inn – Mindemoya
Located just down the street from one of our favorite Manitoulin Island restaurants, Mum's Bakery, Manitoulin Inn is a very popular spot for those exploring central Manitoulin Island attractions such as Bridal Veil Falls and the Cup and Saucer hike.
Known for incredibly clean rooms and fantastic customer service, Manitoulin Inn makes for a great place to stay. You'll be treated to WiFi access across the property, in-room air conditioning, coffee makers, microwaves, and in-room refrigerators.
The property is just a short drive from M'Chigeeng where you can experience the Ojibway Cultural Foundation. You can check out the current prices and availability here.
My Friends Inn – Manitowaning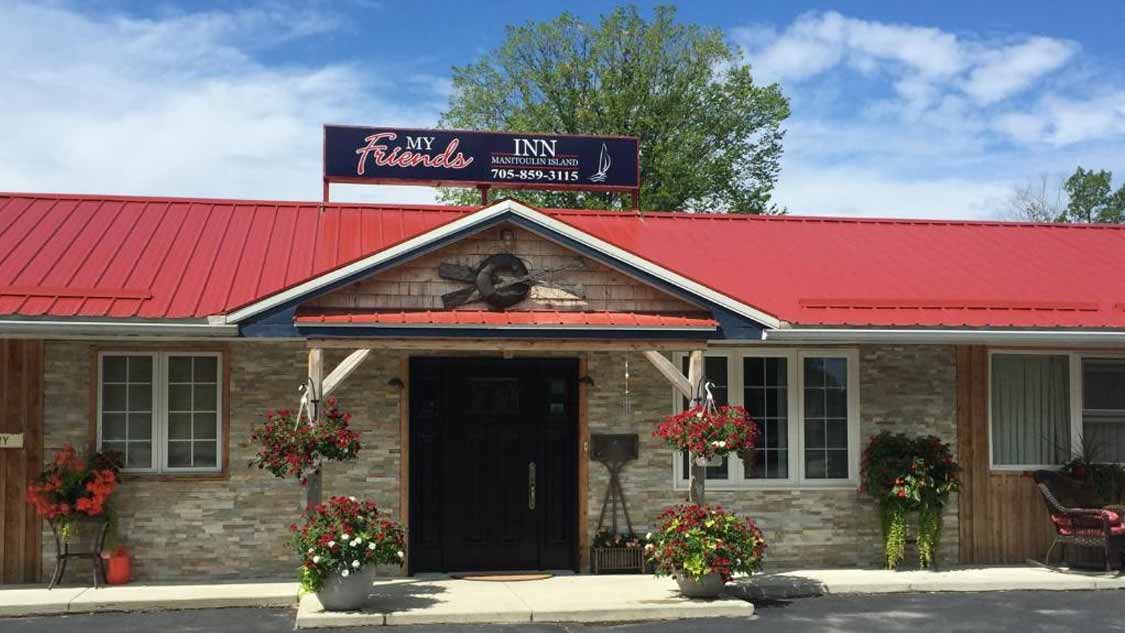 Another east-side hotel on Manitoulin Island is the small, but popular My Friends Inn in Manitowaning. This beautiful property is located beachside and features a pretty garden and terrace with a lovely pergola.
The rooms are spacious and comfortable. And on-site amenities include picnic tables and a BBQ for use of guests. There is free WiFi available throughout the property and easy access to both Little Current and Mindemoya.
It's a friendly and welcoming hotel that is popular with guests for short stays as they tour the island. You can check out the latest prices and availability here.
Huron Sands Motel – Providence Bay
Situated in the picturesque town of Providence Bay and within walking distance of the popular Lake Huron Fish and Chips restaurant and just 400 meters from the Providence Bay Beach, the Huron Sands Motel is a wonderful Manitoulin Island motel for those exploring the south shores.
This hotel even features family rooms and a children's playground. Pair this with the family-friendly atmosphere of Providence Bay and you have one of the best places to stay on Manitoulin Island for families. There is even a continental breakfast and free WiFi available.
You can check out their prices and availability here.
Enjoy Your Manitoulin Island Vacation!
No matter which of these Manitoulin Island hotels you choose, you'll have an incredible time. Make sure you check out our article on the best things to do on Manitoulin Island to plan your visit.
If you love family travel, join our Family Travel Support Group on Facebook and get in touch with thousands of travel-loving families who enjoy.
Wandering Wagars is a participant in the Amazon Services LLC Associates Program, an affiliate advertising program designed to provide a means for sites to earn advertising fees by advertising and linking to amazon.com, amazon.co.uk, amazon.ca. Amazon and the Amazon logo are trademarks of Amazon.com, Inc., or its affiliates.
You May Also Like To Read: