Explore the longest beach in Turkiye: Enjoy the Pristine Sands, Ancient Ruins, and Crystal Clear Waters of Patara Beach and Patara National Park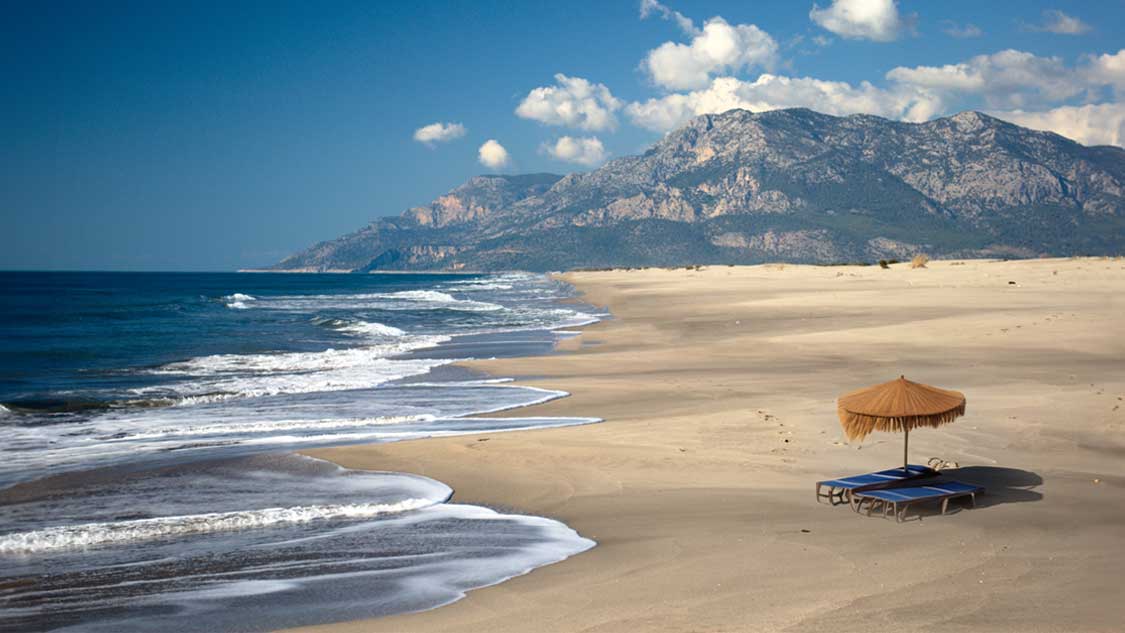 11 miles (18 km) of unspoiled wonder. Patara Beach, Turkiye is one of the most stunning places to visit in the country. Like nearby Iztuzu Beach, Patara Beach has managed to escape much of the coastal development that has swallowed up much of what has been dubbed the "Turkish Riviera."
Combining gorgeous coastal landscapes with the fascinating ruins of the historic Lycian town of Patara, Patara Beach is a place where families can enjoy the rolling surf alongside resident Loggerhead turtles, a protected species that has called the region home for more than 40 million years.
This sandy stretch of the Mediterranean coastline is renowned for its natural beauty. Patara Beach features a pristine stretch of shoreline that's ranked as the longest beach in Turkiye. The beach is accented by rolling dunes and a backdrop of lush, protected marshlands. And all of this is within reach of what was once one of the region's most vital port cities.
The town of Patara was a major Lycian port and a key player in the history of the Mediterranean. Today, the nearby archaeological site of Patara offers visitors a glimpse into this rich past. The ruins of Patara include a monumental gate and an ancient amphitheater. To add to its ancient mystique, it's believed that Patara was the birthplace of Saint Nicholas, who grew to fame as the face of Santa Claus.
Patara Beach has been ranked as one of the best places to visit in Turkiye, combining the wonders of nature with a captivating journey through time, making it a must-visit for travelers seeking an enriching and picturesque escape along the Turkish coastline.
About Patara Beach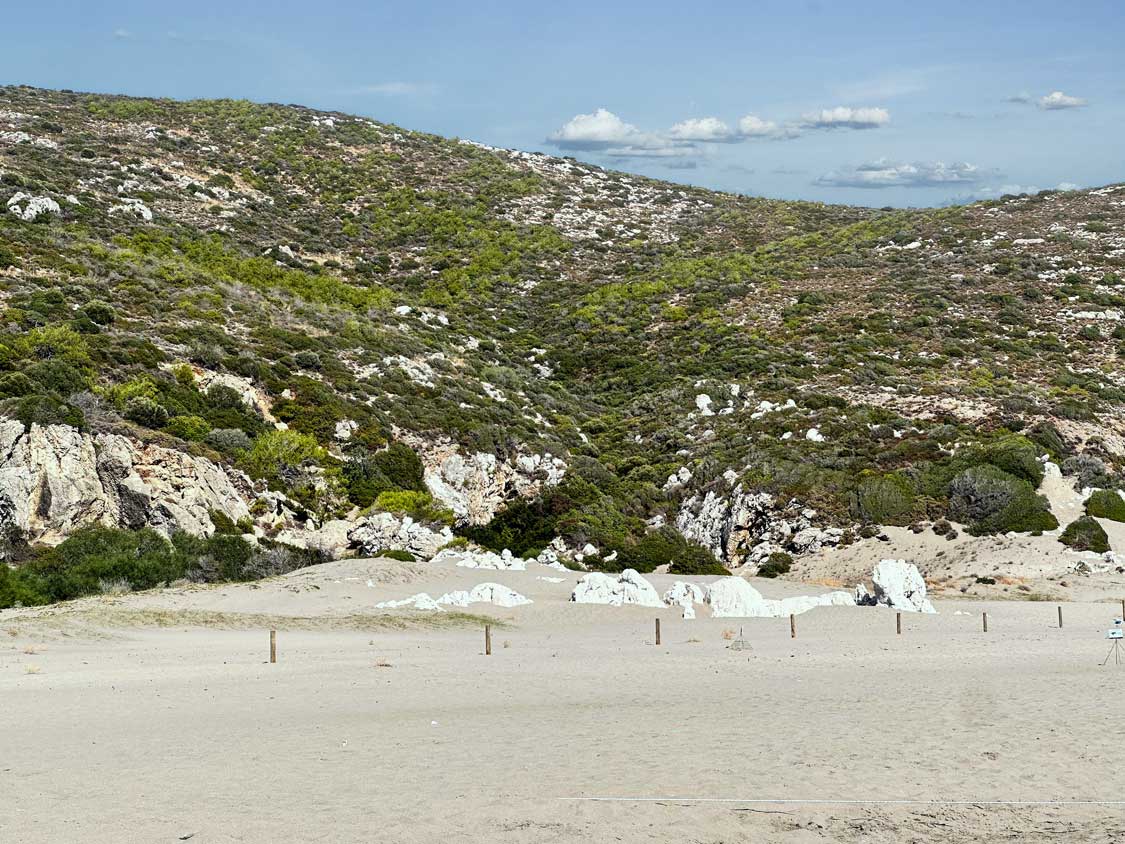 With a seemingly endless stretch of shoreline lined with sand dunes and glorious golden sand beaches, Patara Beach is an example of one of the most unspoiled regions of the Mediterranean coast.
The rolling tides and steep shoals have made it a popular destination for body surfing and swimmers as well as for families looking for a place to stretch out on the sand away from the crowds.
The beach is a protected nesting ground for Loggerhead (Caretta-caretta) turtles and the towering sand dunes offer natural protection to many rare bird species that migrate through the area. The natural beauty and ecological importance of Patara Beach have ensured that very little building is allowed along the beach with the exception of a few small snack shops and souvenir stands.
The area is all part of Patara National Park which includes both the beach and the ruins of the ancient city of Patara that surround it. Because of its status, there's a small fee required to access the beach. The fee includes access to the ruins of Patara as well.
Where Is Patara Beach
Patara Beach is situated along what has been dubbed the "Turkish Riviera" in the country's southwest coast. Located in Antalya Province, Patara sits 42 miles (67 km) southwest of the resort town Fethiye and 109 miles (175 km) southeast of the popular city of Kas. A visit to Patara Beach is often paired with the beautiful Saklikent Gorge in Saklikent National Park just a 40-minute drive away.
Travekubg to Patara Beach from Fethiye, you can opt for a scenic road trip along the D400 coastal road, which offers stunning views of the Mediterranean Sea and the Taurus Mountains. The journey takes around one and a half to two hours by car. Alternatively, you can also consider taking a dolmus (shared minibus) from Fethiye to Kalkan and then change to another dolmus to Patara Beach.
From Kas, you can follow the D400 road to the east, and the drive typically takes about two and a half to three hours. Alternatively, if you're not driving, buses and dolmuses regularly run between Kas and Fethiye, and you can make a stopover in Patara along the way.
Things To Do At Patara Beach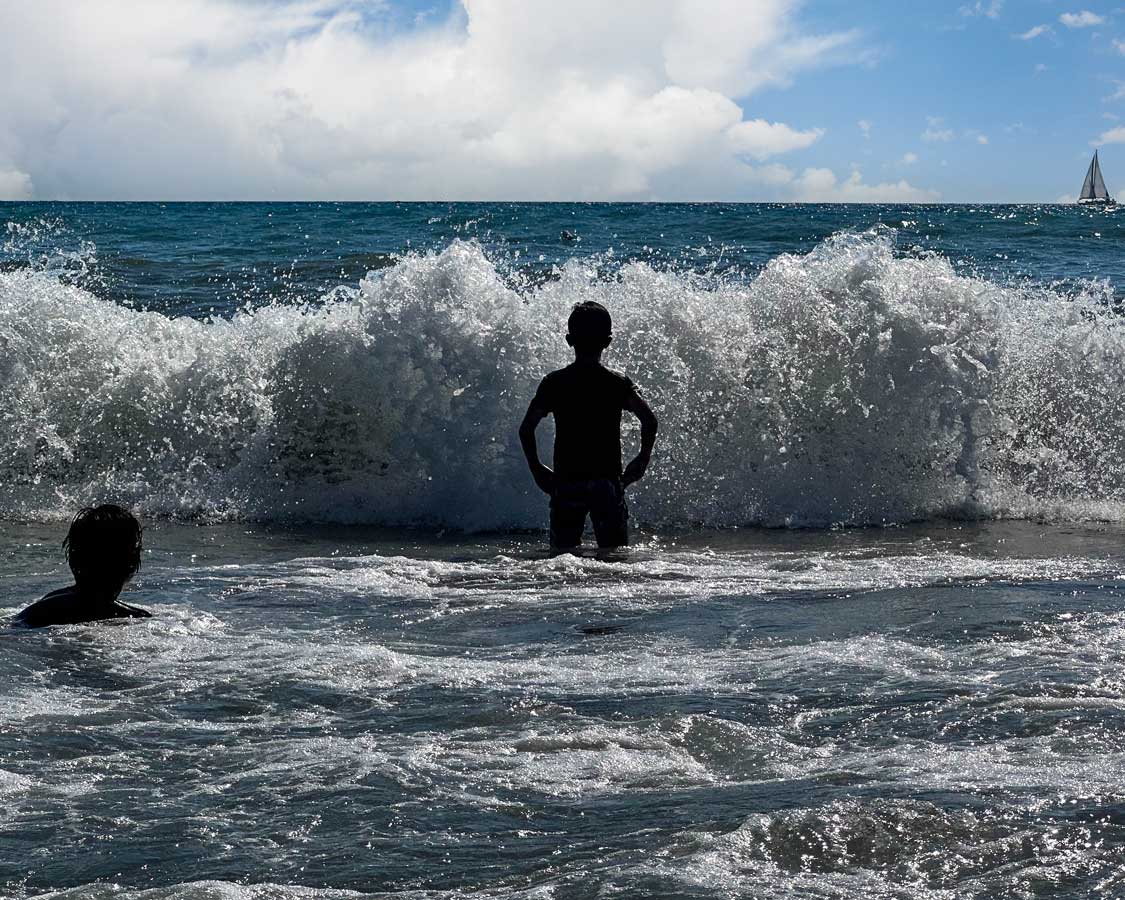 Patara Beach may be one of the most popular places to visit in Turkiye, but those who come to this remote stretch of sand along the Turquoise Coast are typically more interested in quiet relaxation and enjoying a day in the sun than waterparks and Ferris wheels.
Patara Beach is located within Patara National Park, as such the amount of buildings here is limited to essential services like showers, washrooms, and small cafes.
Relax and Swim at Patara Beach
The water at Patara Beach is clear and clean and the seafloor is shallow with a mostly gentle slope. It's a popular place for families thanks to the easy water access and the ample sand where visitors will have no issues finding their own place to lay out their towels along the 11 miles of coastline.
Most of the services at Patara Beach are located within a small area near the boardwalk from the parking lot. Here you'll find cafes, washrooms, showers, and small shops. There are also areas where you can rent sunbeds and umbrellas to keep the harsh Mediterranean sun at bay.
Explore The Ruins Of Patara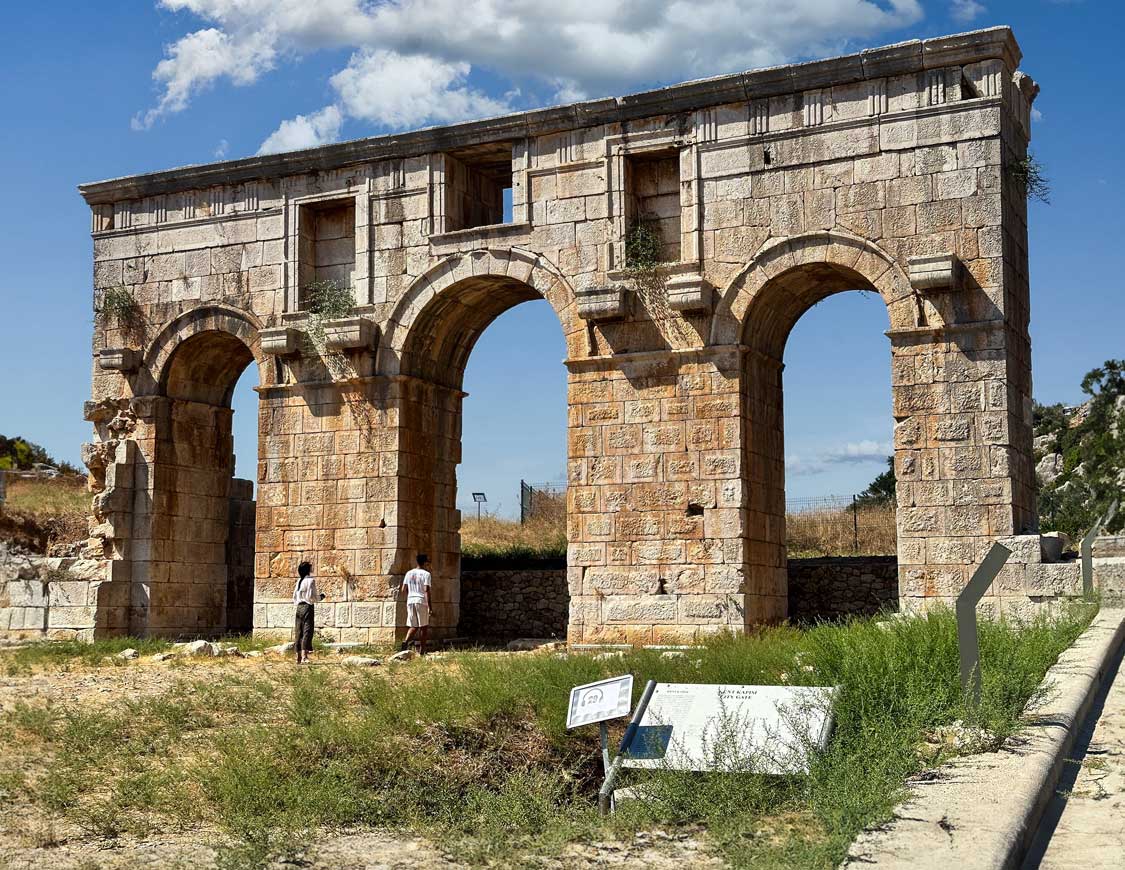 Within Patara National Park are the ruins of the ancient port city of Patara. This historic city was one of the most important ports along the Mediterranean in ancient Lycia and is believed by many to be the birthplace of Nicholas of Myra, also known as Saint Nicholas or Santa Claus. He eventually passed away in the nearby city of Demre, home of the Church of Saint Nicholas.
Patara was a major naval and trading port. Its location at the mouth of the Xanthos River made it an important center for trading goods both inland and throughout the Mediterranean coast. Many of the ruins are just 10-15 minutes from Patara Beach, so it's easy to combine the two experiences.
The oracle at the Temple of Apollo in Patara was said to have rivaled the oracle of Delphi in Greece. It's said that it was here that Apollo spent his winter months.
Tips For Visiting Patara National Park and Patara Beach
Patara Beach is a great stop for those road-tripping through southwestern Turkiye. There are few beaches in Turkiye where you'll find such a huge stretch of sand with so few visitors.
There are not many services at Patara Beach beyond a cafe, toilets, and shower, so coming to the beach prepared is important to have a good time.
Ensure that you have flip-flops or water shoes. The sand at Patara Beach can get very hot, especially during the summer months.
If you're visiting Patara Beach with young children, note that the Western section of the beach can be quite wavy. If your children aren't comfortable jumping in the waves, head further east to calmer water.
Consider visiting either early or late in the day, especially during the summer months. Mid-day at Patara Beach can get very hot, so earlier and later will allow you to enjoy the beach without worrying about burns to your feet and sunburns.
Respect the environment at Patara Beach. Like Iztuzu Beach near the town of Dalyan, Patara Beach is a protected nesting ground for Loggerhead Turtles. You will find areas of the beach are off-limits due to the presence of nesting sites, do not walk across these areas. Outside of those areas, you may find cages protecting turtle nests. Do not disturb the turtle nests.
Where To Stay Near Patara Beach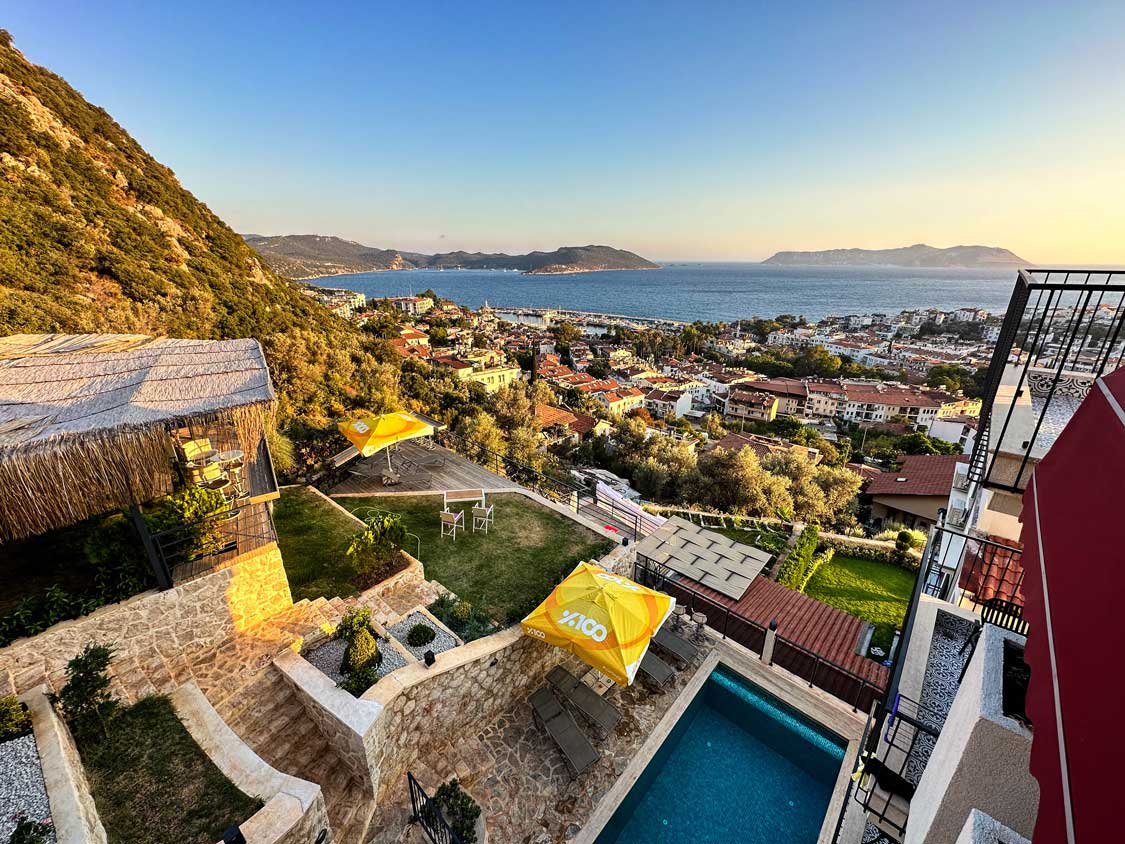 If you're looking to extend your stay at Patara Beach or include other nearby attractions like Tlios or Saklikent Gorge, spending the night near Patara Beach is your best bet. The beach lies between the towns of Fethiye and Kas but is much closer to Fethiye.
In Fethiye, we spent our nights at Ten Apart Hotel, an apartment-style hotel near the beach and it was fantastic. In Kas, we stayed at Granda Apart, which overlooks the city and the harbor. Some other places to stay nearby include
Located well away from the town of Kas, closer to Patara Beach, Villa Camelion is a 10-minute walk from a small beach and about 30 minutes from Patara National Park. This family-run accommodation has a small pool and offers traditional Turkish cooking lessons. You can find their rates and availability here.
The Apollon Hotel is located just 30 minutes away from Saklikent Gorge near Patara Beach. It's a nice little family-friendly hotel. You can find their rates and availability here.
You can find a guide to the best things to do in Kas here if you're looking to spend some time there.
Enjoy Your Time At Patara Beach
Patara Beach is a wonderful getaway for those traveling through the Turkish Riviera. My whole family had an amazing time jumping in the waves and basking in the sun as well as exploring the historic ruins of ancient Patara.
I hope that my guide and tips for visiting Patara Beach have been helpful to your planning. You can find more great information about visiting Turkiye on our Turkiye Family Travel Blog. Or feel free to join our Family Travel Support Group on Facebook. You can connect with more family travelers just like you who love to explore the world.
Wandering Wagars is a participant in the Amazon Services LLC Associates Program, an affiliate advertising program designed to provide a means for sites to earn advertising fees by advertising and linking to amazon.com, amazon.co.uk, amazon.ca. Amazon and the Amazon logo are trademarks of Amazon.com, Inc. or its affiliates
You May Also Like To Read: