Peru is a magical destinations. There are an incredible variety of Peru resorts to fit every flavor of traveler. Discover the best resorts in Peru here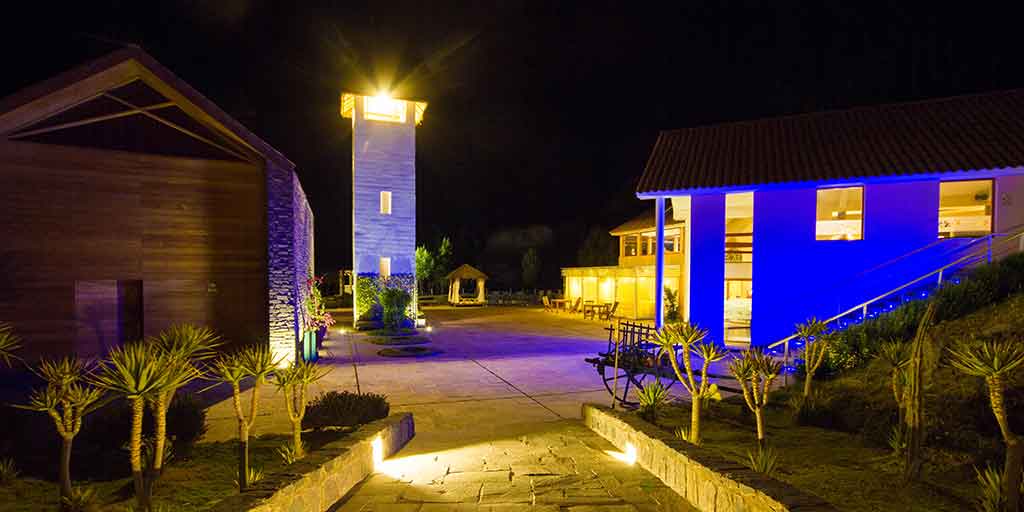 Travel in Peru is life-changing. Whether you are visiting the country to explore the mysteries of Machu Picchu or exploring deeper in Peru at unforgettable destinations such as Colca Canyon, Lake Titicaca, or the Amazon Rainforest, there is an adventure around every corner. But travel in Peru doesn't mean roughing it. Peru resorts offer their own unique form of luxury. These incredible resorts in Peru combine incredible accommodations, world-class food, and the type of adventure travel that only a destination like Peru can offer.
Hotels and resorts in Peru come in all different shapes and sizes. Maybe you're looking for a nature escape in the Peruvian Amazon. Or perhaps you're looking for a Peru beach resort where you can soak up the sun while downing Pisco Sours all-day. Whatever your interests, the best hotels and accommodations in Peru can offer what you need. Below, I'll lay out my top picks for Peru resorts based on each of the most popular destinations in the country. So whether you're spending 4 days or two-weeks in Peru, you'll have the time of your life.
Best Peru Beach Resorts
Peru has a spectacular coastline. And while many visitors to Peru shun the coast and head inland to Cusco and Machu Picchu, those who want to experience the destinations less-explored visit areas like Paracas, Trujillo, and Mancora. For those looking for Peru Resorts on the beach, here are a couple that will offer you the sun, sand, and relaxation that you've been craving.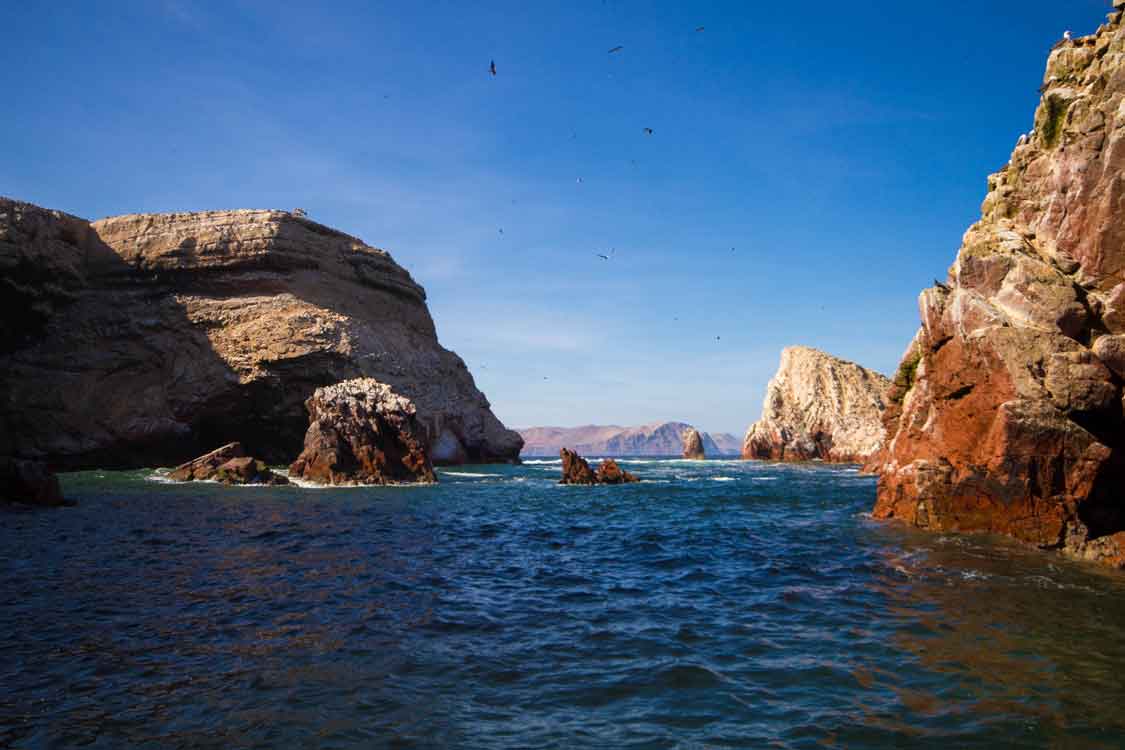 Best Peru Resorts Near Mancora
DCO Suites
DCO Suites is one of the most incredible beachfront Peru resorts for every type of traveler. Whether you're visiting as a couple or with your kids, these spacious connected rooms and Ocean View Suites are a delight. DCO suites and on-site spa offering full body massage. Those looking for a little adventure can take advantage of the horseback riding, snorkeling, and surfing packages. You can check out their prices and availability here.
KiChic
With absolutely gorgeous beachfront property, KChic combines resort amenities with a rejuvenating spa retreat. KiChic is definitely targeted towards adults looking to recharge and find tranquility in the beautiful surroundings. Each KiChic room is nature-themed. And visitors can take part in yoga and massage sessions. The on-site restaurant offers a range of fare including seafood and vegetarian cuisine.
Best Paracas Peru Resorts
Paracas is easily one of the most unique destinations in Peru. Often referred to as "Poor Man's Galapagos" due to the amazing variety of birds and wildlife found at Paracas National Reserve and Ballestas Islands. But there's nothing poor about the experiences that you can have in Paracas. There are some beautiful luxury Peru beach resorts in Paracas that expand Poor Mans Paradise into one of the most incredible luxury destinations in Peru.
Hotel Paracas
Hands down one of the best Paracas beach resorts is Hotel Paracas. This five-star resort offers all the amenities that a guest could hope for. These luxury Peru accommodations are paired with some of the best Paracas coastal vistas. This Peru resort has a gorgeous swimming pool. Guests can also enjoy the gourmet restaurant with international cuisine. Or take a walk along the private pier.
La Hacienda Bahia Paracas
If you're looking for an amazing Paracas resort experience, La Hacienda Bahia Paracas is one of the top choices. Anchored by a 6,460 square-foot swimming pool that winds through the resort connected by quaint bridges. La Hacienda Bahia Paracas is dotted with cocktail lounges, pool bars, and features incredible Peruvian cuisine. Guests can also take advantage of the on-site canoe and sailboat rentals.
Top Peru Resorts In The Amazon
The Peruvian rainforest is one of the most intensely beautiful destinations in Peru. The best Amazon Peru resorts have a strong eco-focus and blend seamlessly into the natural environment that surrounds them. If you're looking for an incredible eco-escape, skip the crowds and head to one of the most overlooked areas of Peru. Here are my picks for the best Amazon Peru resorts.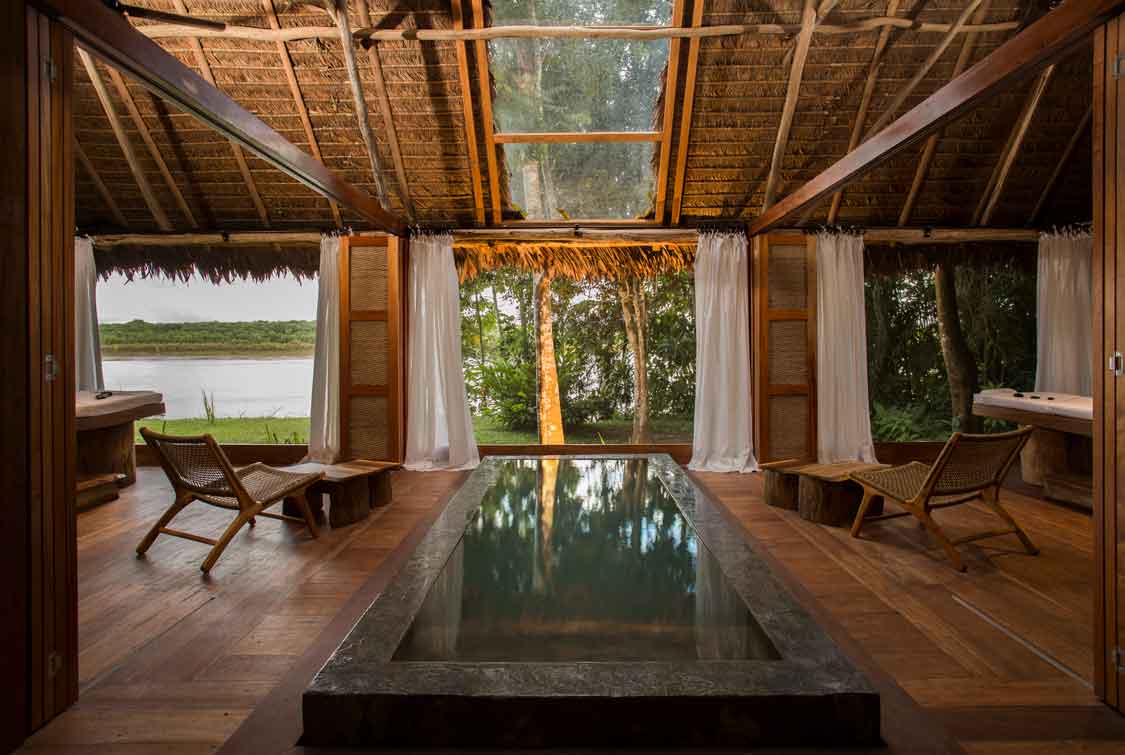 Inkaterra Reserva Amazonica
Inkaterra resorts are some of the most experiential resorts in Peru. These experiences are delivered in spades by Inkaterra Reserva Amazonica. Surrounded by the exotic sounds and fragrances of the Peruvian Amazon, Inkaterra Reserva Amazonica is both accessible and remote. Guests will love the combination of luxury amenities with their on-site scientific experts and nature guides. Enjoy the breathtaking treetop canopy walk and river tours before relaxing with delectable Peruvian cuisine at the on-site restaurant.
Muyuna Lodge
One of the most incredible experiences in the Peruvian Amazon is getting a chance to glimpse the famous Pink Dolphins. And there are only a few lodges that actually guarantee that you'll see these magnificent creatures. Muyuna Lodge combines this experience as well as wildlife viewing of sloths, monkeys, and more. The lodge features unforgettable Amazon hikes and river cruises as well. At night you can retire to a beautiful, independent bungalow that feels completely in tune with the nature that surrounds it.
The Best Colca Canyon Resorts In Peru
Colca Canyon is a pure example of the sheer variety of landscapes that exist throughout Peru. Colca Canyon is the deepest canyon on earth. And on top of that, this stunning piece of scenery is home to the epic Andean condors. The atmosphere around Colca alone is rejuvenating and relaxing. The perfect place to escape it all at some of the best Peru resorts.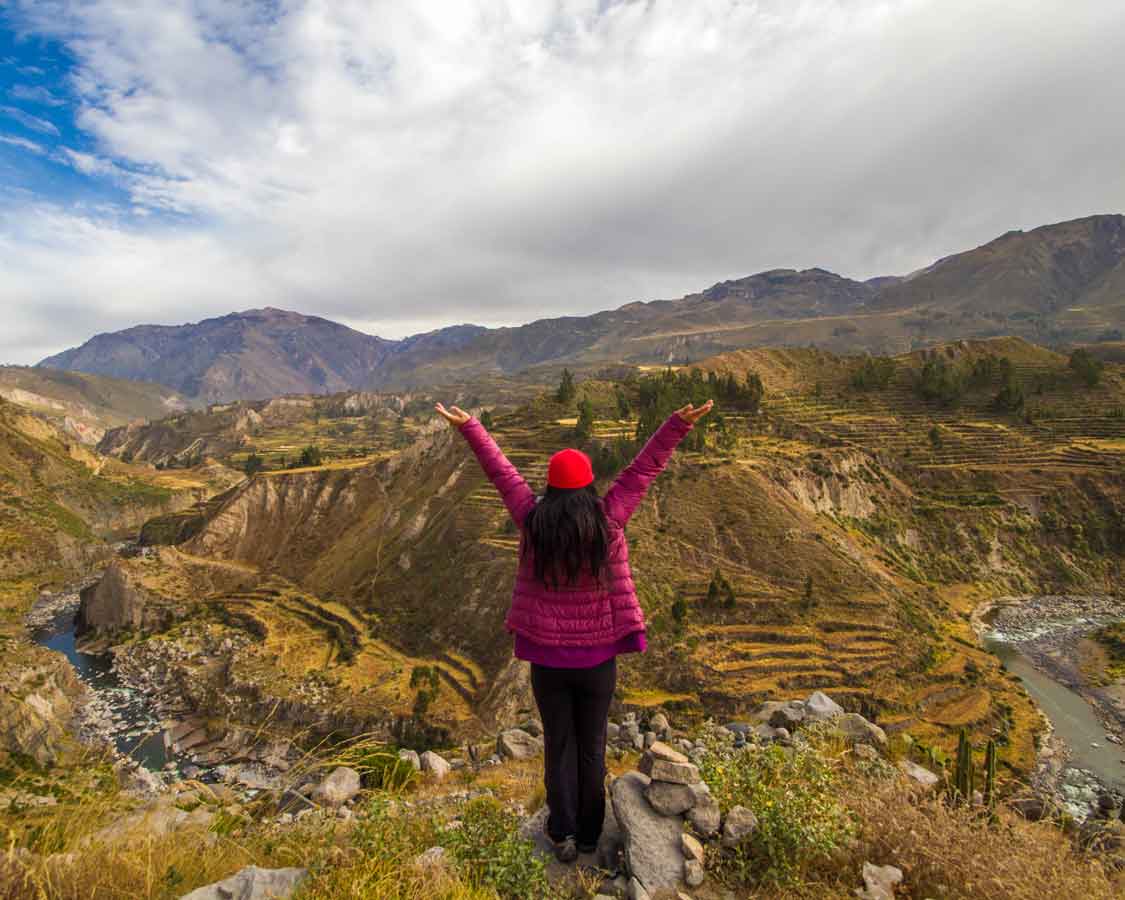 Aranwa Pueblito Encantado del Colca
Colca is known as having some of the most breathtaking resorts in Peru. Aranwa Pueblito, which sits near the mouth of Colca Canyon features two swimming pools, luxury spa facilities, and dreamy panoramic views. The elegant rooms are replete with chandeliers and classic wood furniture. You can even take advantage of the luxury, two-story private villas, complete with wood-burning fireplaces. Guests can enjoy local Peruvian fare at the on-site restaurant after a day of exploring the canyon.
Colca Lodge Spa & Hot Spring
Colca Lodge is one of those destinations that seems to offer everything that you could ever ask for in Peru resorts. With on-site spa services, thermal baths, and three incredible dining options, Colca Lodge is the perfect place to unwind. Guests can book horseback expeditions through the magnificent Colca Valley during your breaks between witnessing the Condors and star gazing. The restaurants offer an incredible variety of local bbq, international, and Aplandina cuisine to suit every palate.
Best Peruvian Resorts In The Sacred Valley
The Sacred Valley of Peru is a destination that many visitors breeze through on their way to Machu Picchu. But the Sacred Valley is worth a few days or more of your time. Whether you are exploring the incredible town of Moray or the spectacular salt ponds of Maras it's easy to get lost in the ambiance of what makes the Sacred Valley so magical.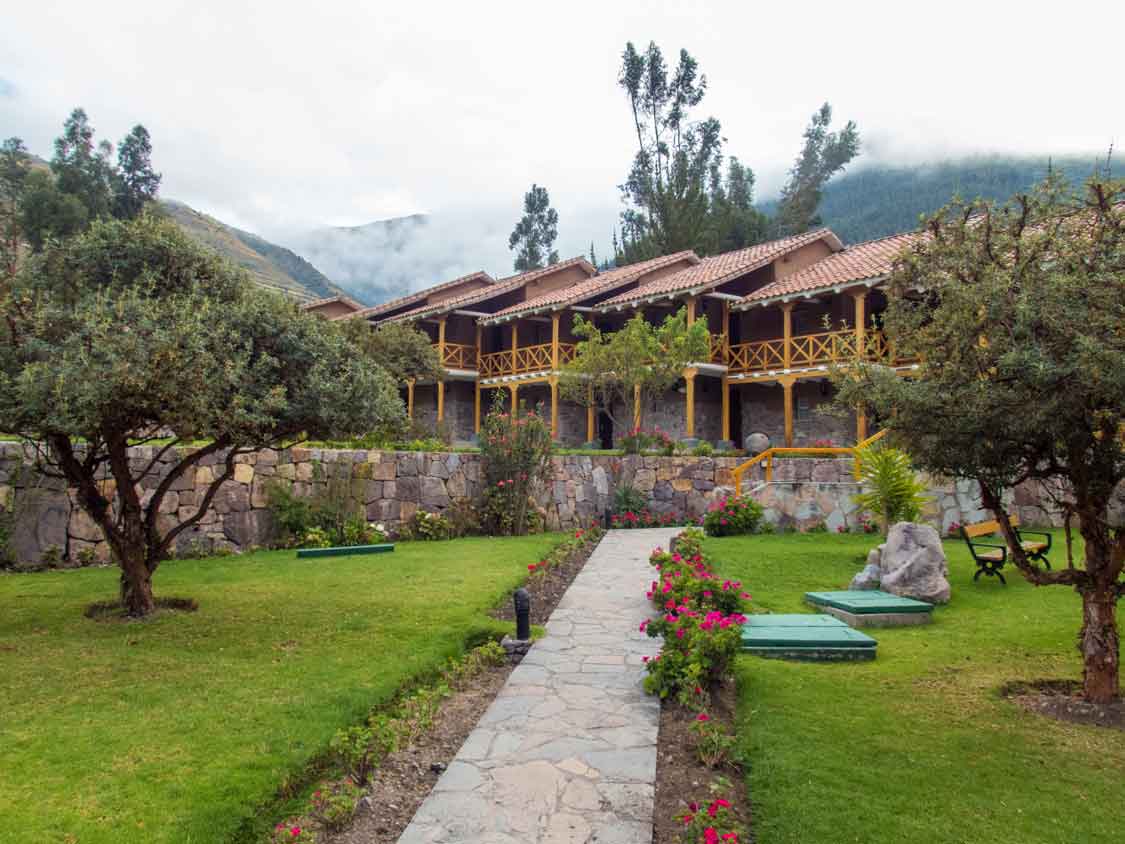 Casa Andina Premium Valle Sagrado Hotel & Villas
Located just past Cusco in the town of Urubamba is a quaint, village-style Sacred Valley resort. Casa Andina Private Collection Sacred Valley is on a beautiful property nestled in a picturesque location among the snow-capped Andes mountains. Guests will love the full-service spa, lush gardens, and on-site restaurant. But what really sets this Peru resort in the Sacred Valley apart from the rest is its unique on-site observatory where you can explore the heavens of the southern hemisphere. You can check out our complete review of the Casa Andina Valle Sagredo here.
Sol Y Luna
Sol Y Luma in Urubamba is one of the best Peru resorts, not just for its 5-star luxury, but its socially-responsible footprint. The property was established to fund Sol y Luna Association. This Peru non-profit runs schools and funds education projects that support local communities. Guests will love the incredible villa-style bungalows that offer all the amenities you could ask for. You can also book excursions from the on-site horse-ranch to explore the magic of the Sacred Valley.
Best Machu Picchu Resorts In Peru
For many visitors to Peru, Machu Picchu represents the crown jewel of the country. Peru has so many mind-expanding destinations to explore, but this small, mountaintop town perfectly represents the mystery and magic of the country. Too many people come to Peru just for Machu Picchu. And those that do are looking for Peru resorts that are as experiential as the hidden city itself.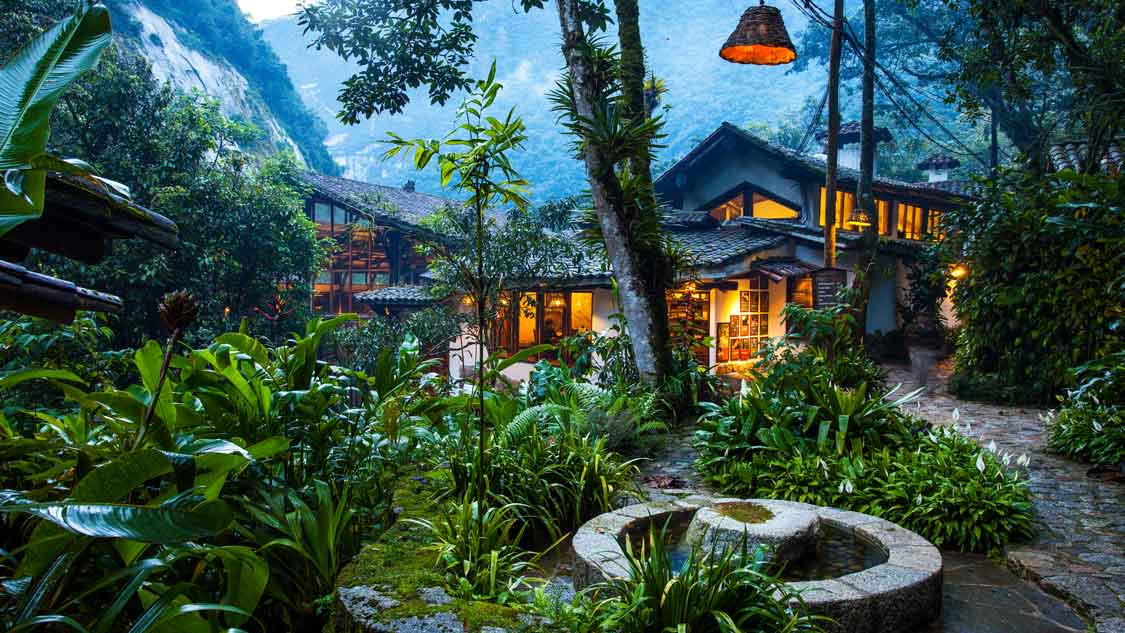 Inkaterra Machu Picchu Pueblo
As far as experiential resorts in Peru go, the Inkaterra Machu Picchu property is one of the absolute best. This Machu Picchu resort, just steps from the train station in Machu Picchu Pueblo is as much of an experience as Machu Picchu itself. Guests will love the luxury villas, pools, hot tubs, and luxury restaurants. But what really sets Inkaterra Machu Picchu Pueblo apart from other Peru resorts is how much you can do here. Guests can enjoy picking their own tea in the garden, strolling one of the largest collections of orchids in the world, and strolling among the hummingbirds in the garden. You can check out our complete review of the Inkaterra Machu Picchu Pueblo here.
SUMAQ Machu Picchu
The 62-room SUMAQ Machu Picchu offers a unique style of authentic Peruvian elegance to Machu Picchu Pueblo, the town at the base of Machu Picchu. The on-site restaurant, Qunuq, serves high-end Andean fare that is ripe with ingredients local to the region and the unique high-altitude farming. Guests will love the unique Andean tours that are guided by Andean shamans. They include spiritual ceremonies and readings within the ruins of Machu Picchu.
This post may contain compensated links. Any purchases made may earn us a small commission at no extra cost to you. For more information please read our disclaimer. Wandering Wagars is a participant in the Amazon Services LLC Associates Program, an affiliate advertising program designed to provide a means for sites to earn advertising fees by advertising and linking to amazon.com, amazon.co.uk, amazon.ca. Amazon and the Amazon logo are trademarks of Amazon.com, Inc. or its affiliates.