Peru is legendary. But how do you spend two weeks in Peru with kids? We lay out all the must see's for family travel to this South American gem.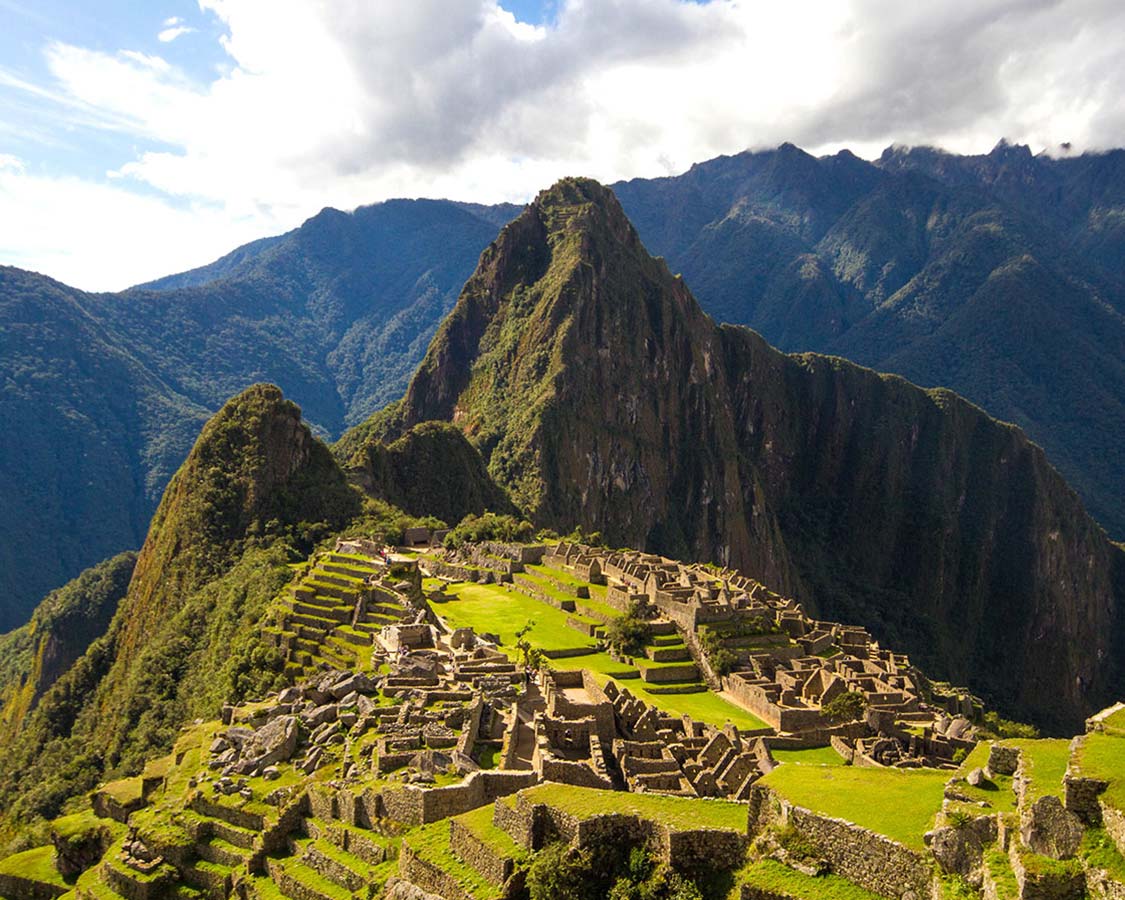 This trip came up fast! It seems that one moment we were up to our necks in baseball practice, school concerts, and work-life, and the next we were landing at the Lima airport. Looking back, I barely remember when we had time to pack! But there we were getting ready to spend two weeks in Peru with kids. Peru is one of those destinations that we had all been dreaming about, but were never quite sure if we could make it happen. And now that we were in this South American country, we were going to make the best of it.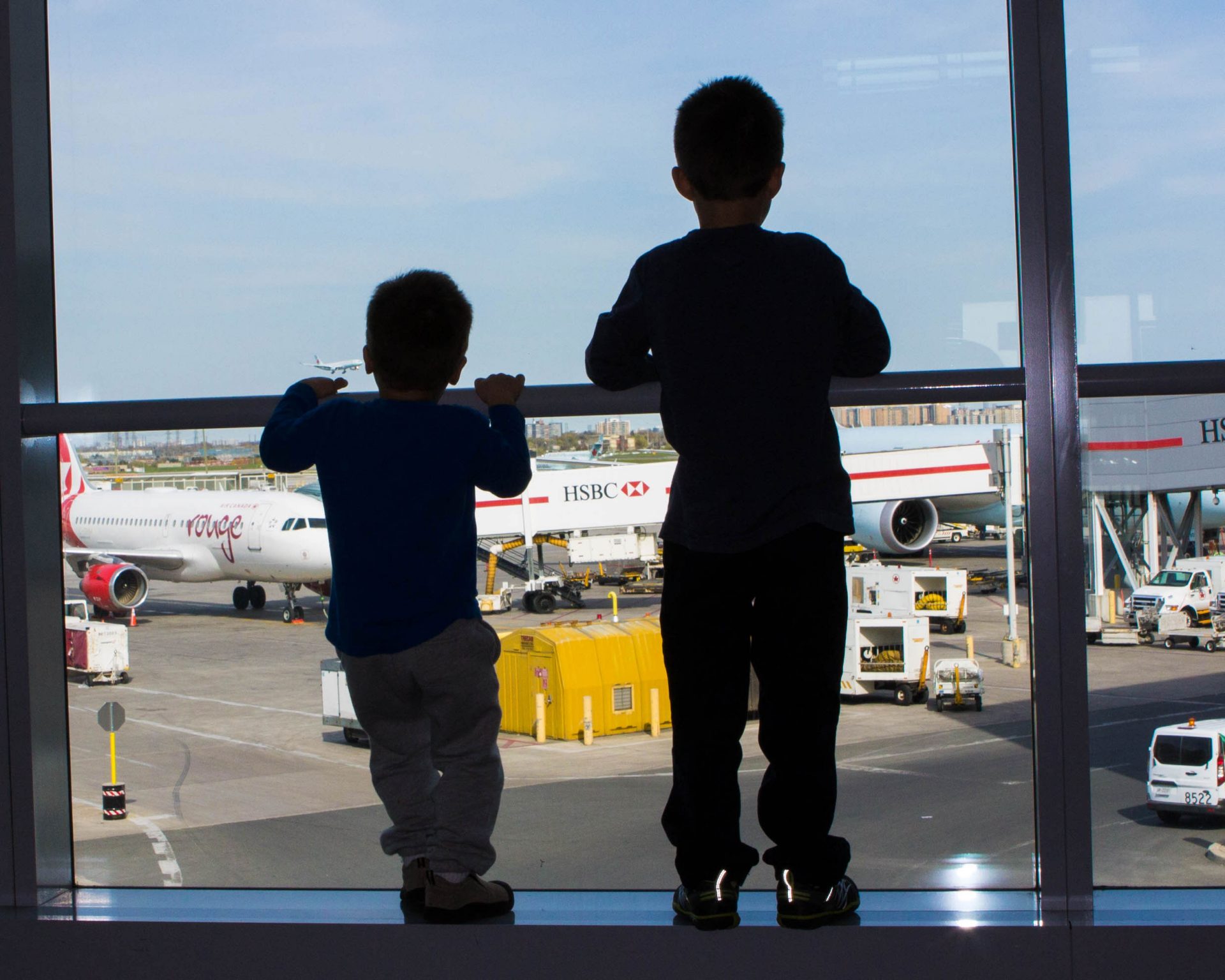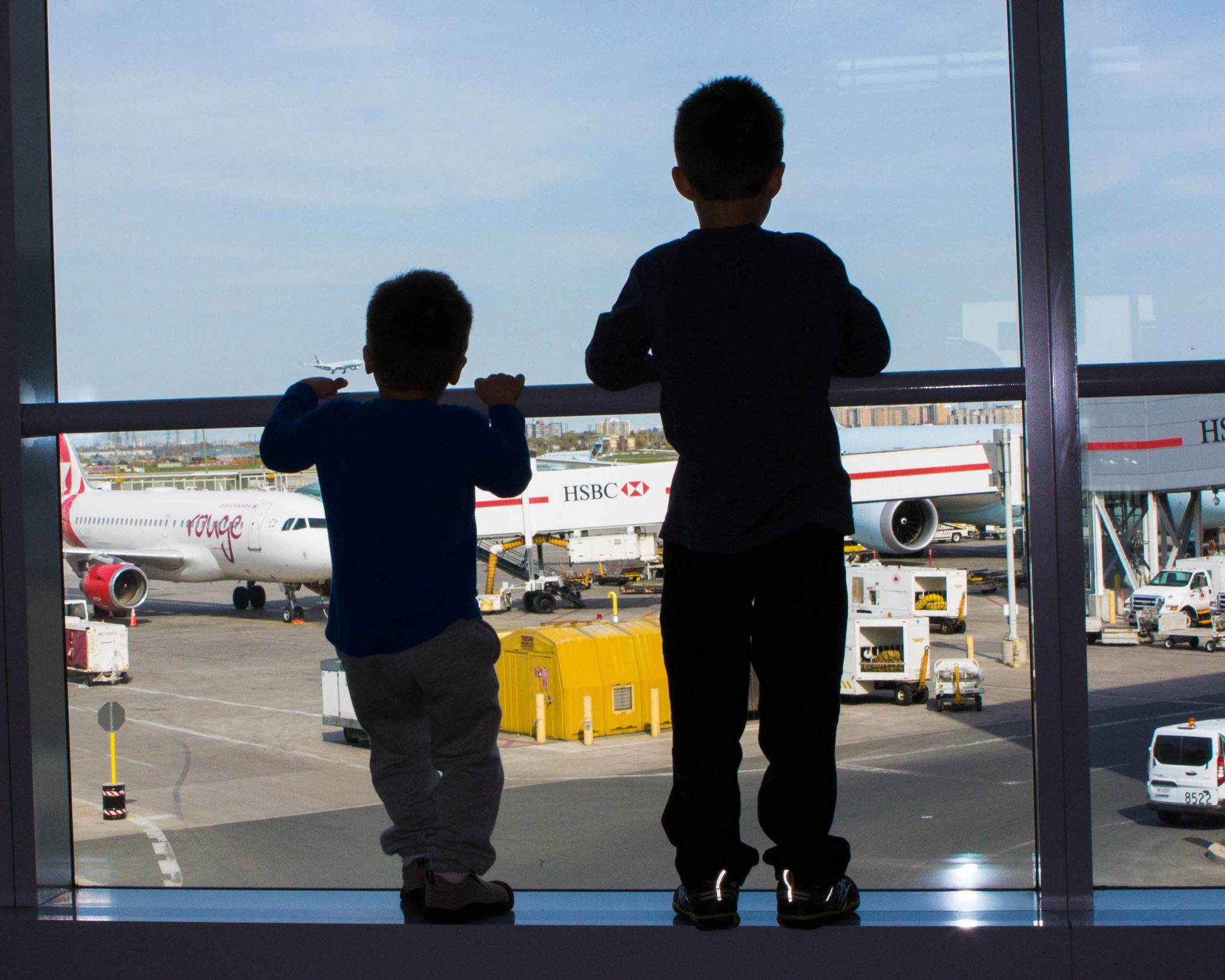 How to Spend Two Weeks in Peru with kids
When we mentioned traveling to Peru with kids, there were many opinions. From concerns about the food to the altitude, to the effort. But planning a trip to Peru taught us that Peru family travel has a tremendous number of things to offer. We had all of our Peru packing list sorted and ready to go. And with a two week Peru itinerary ahead of us, we were ready to find out for ourselves!
We arrived in Lima, Peru late at night. So we'll call that day 0. It had been a painless 8-hour flight with a stop in Santiago, Chile. But when we were met at the airport by Kuoda Travel, the company we hired to drive us around Peru, we were exhausted. They brought us straight to our hotel, the Dazzler Lima in Miraflores. The kids were asleep before we even left the parking lot. Unlike many of our trips, we weren't planning on tackling Peru on our own. There was going to be so much flying and driving long distances, that we opted to hire a tour company for our Peru tours. This would allow us a break between places so that we could get some rest. Otherwise, we would have used an airport transfer app such as Kiwitaxi to get us from the airport to the hotel on late arrival. To help you plan your trip further, you can check out our guide to the top resorts in Peru here.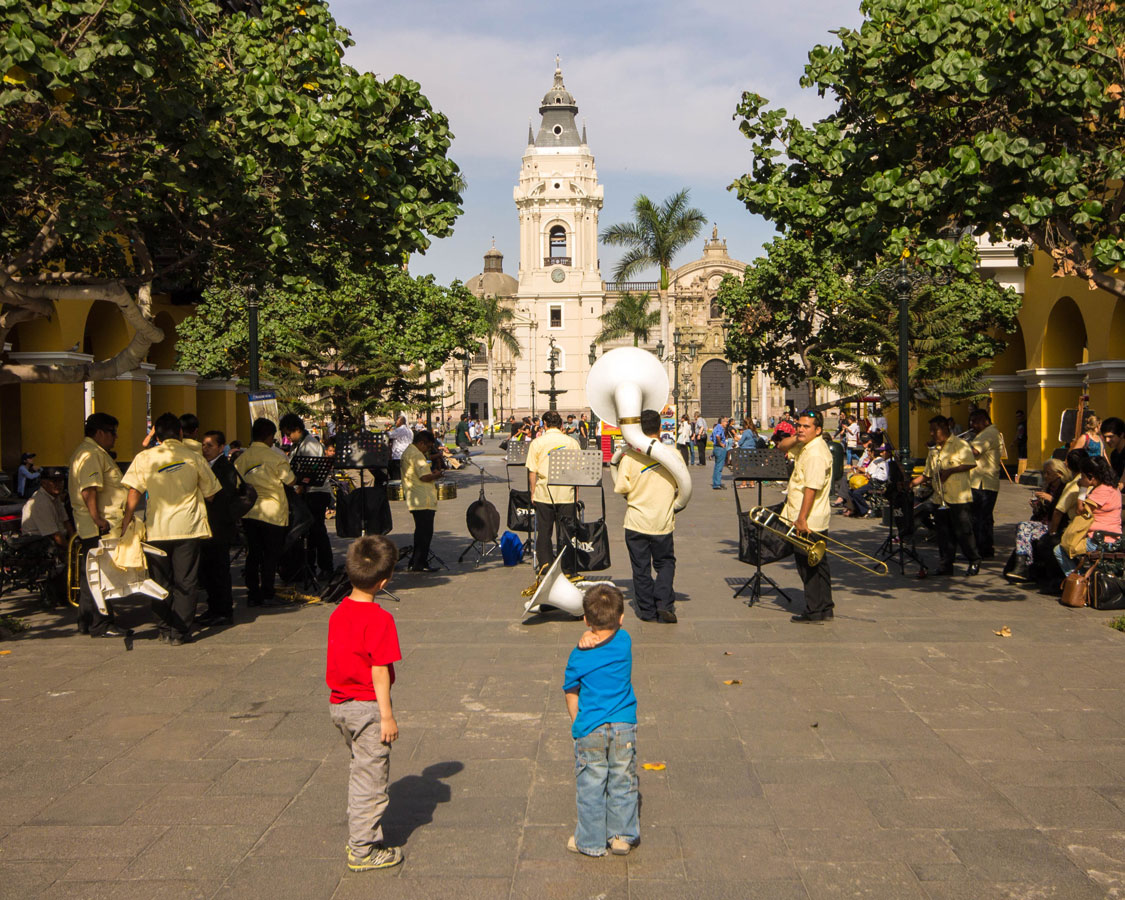 Day 1: Lima Peru and Pachacama
Corillos district
After a few hours of sleep, we were met at the hotel by Lima Discover. A small, local tour operator who invited us to join them for our time in and around the capital of Peru. The sun was coming up and the streets were already full of life. Our tour guide for the day, a young Venezuelan named Alberto was eager to get us started on a full day around Lima Peru for kids.
First up on our Peru travel itinerary was the Corillos district on the Pacific coast. Our eyes were already open. The coastline is beautiful! Corillos includes amazing views of the city from the rocky mountains, an observatory and several statues commemorating the history of the country. Also, the area is dotted with picturesque restaurants and is a favorite among local fishers.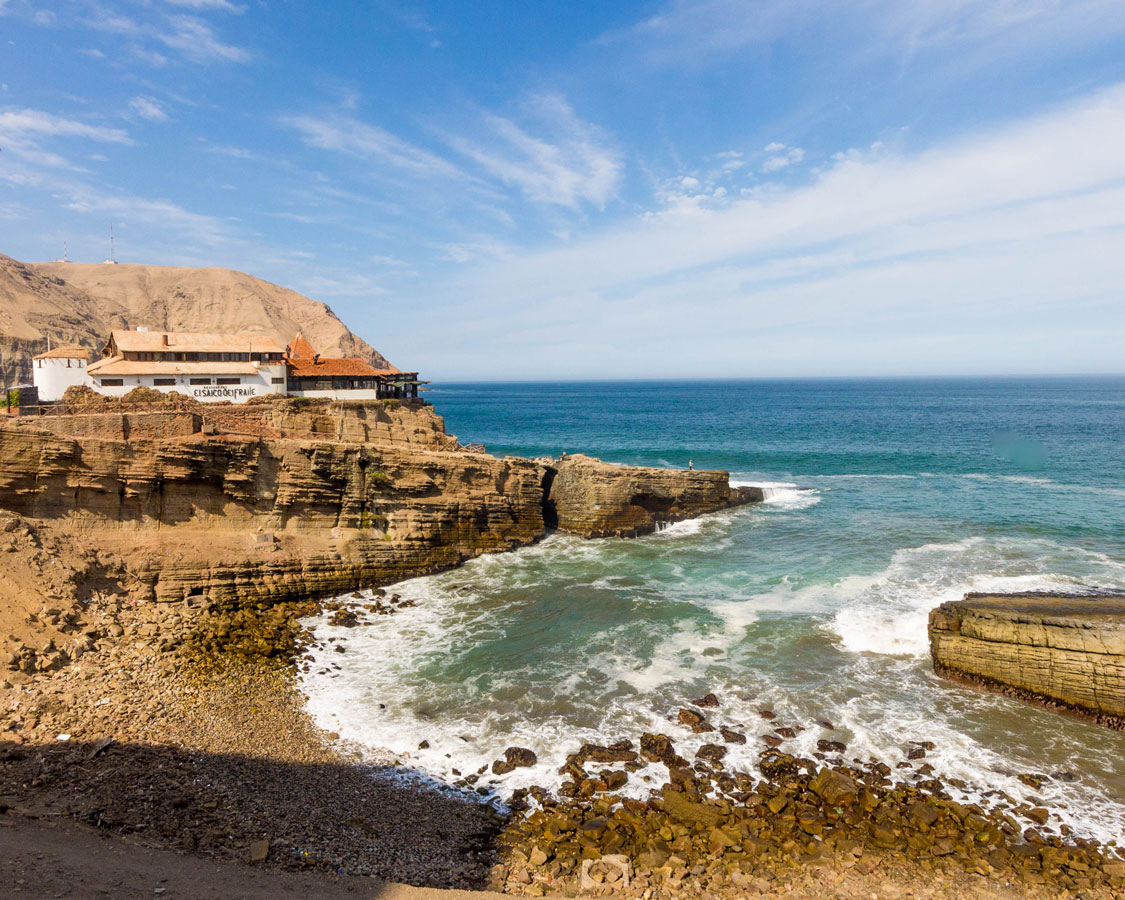 Taking in the Sites of Downtown Lima
After exploring Corillos, we made our way to downtown Lima. Compared to the relaxed, rocky brown coast of Lima, downtown Lima is vibrant, bright, and full of life. As we ate our lunch, we watched local bands play in the streets while everyone from seniors to children joined in to dance in the street. It was an amazing place to spend time in Peru with kids.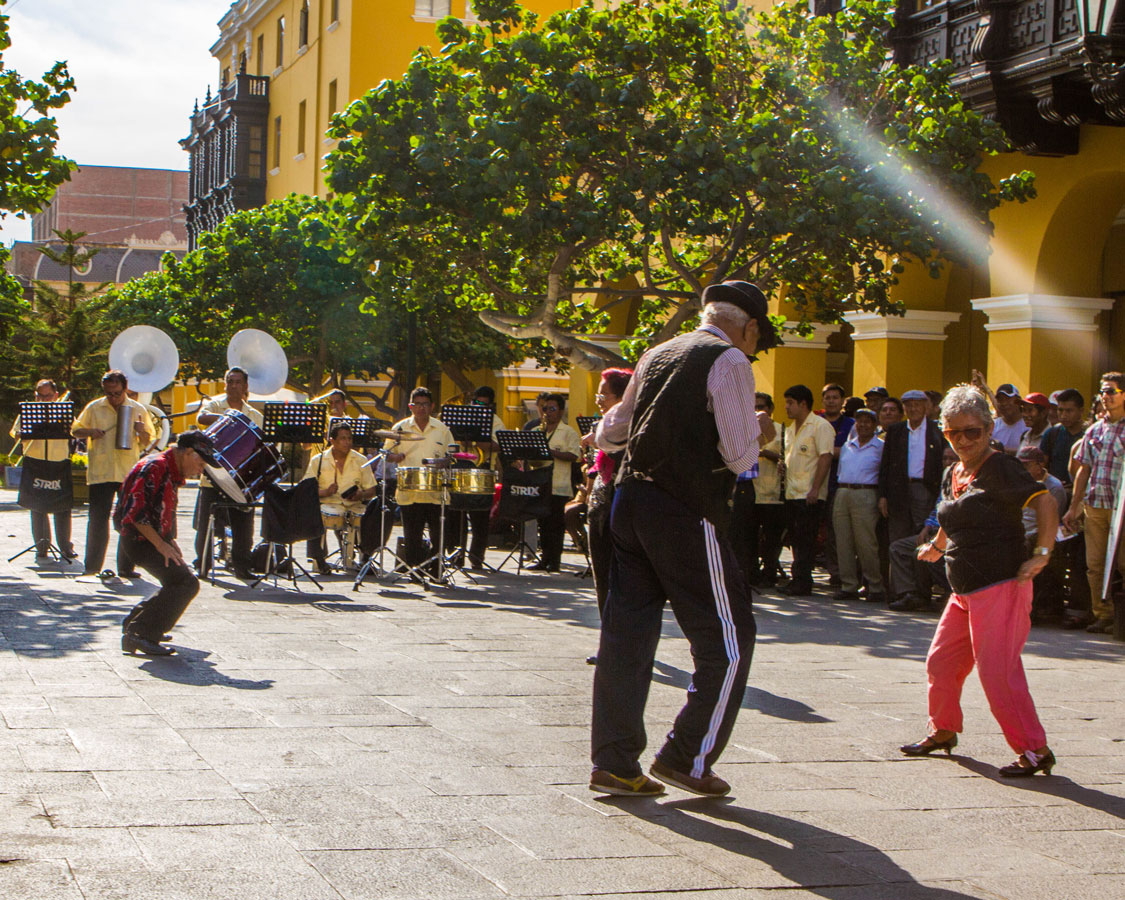 A Visit to the Catacombs at the Monastery of San Francisco
When we asked our guide what to do in Lima Peru with kids, we were surprised at his next suggestion. After lunch, we walked through the busy streets of Lima to the Monastery of San Francisco. This is one of the most famous catacombs in Peru. C was nervous. D was excited! There are no photos allowed in the San Francisco Monastery in Lima. Which is a shame considering it's one of the top Peru tourist attractions. But the tour includes the art-laden hallways, as well as the intricately adorned (with human bones) lower catacombs.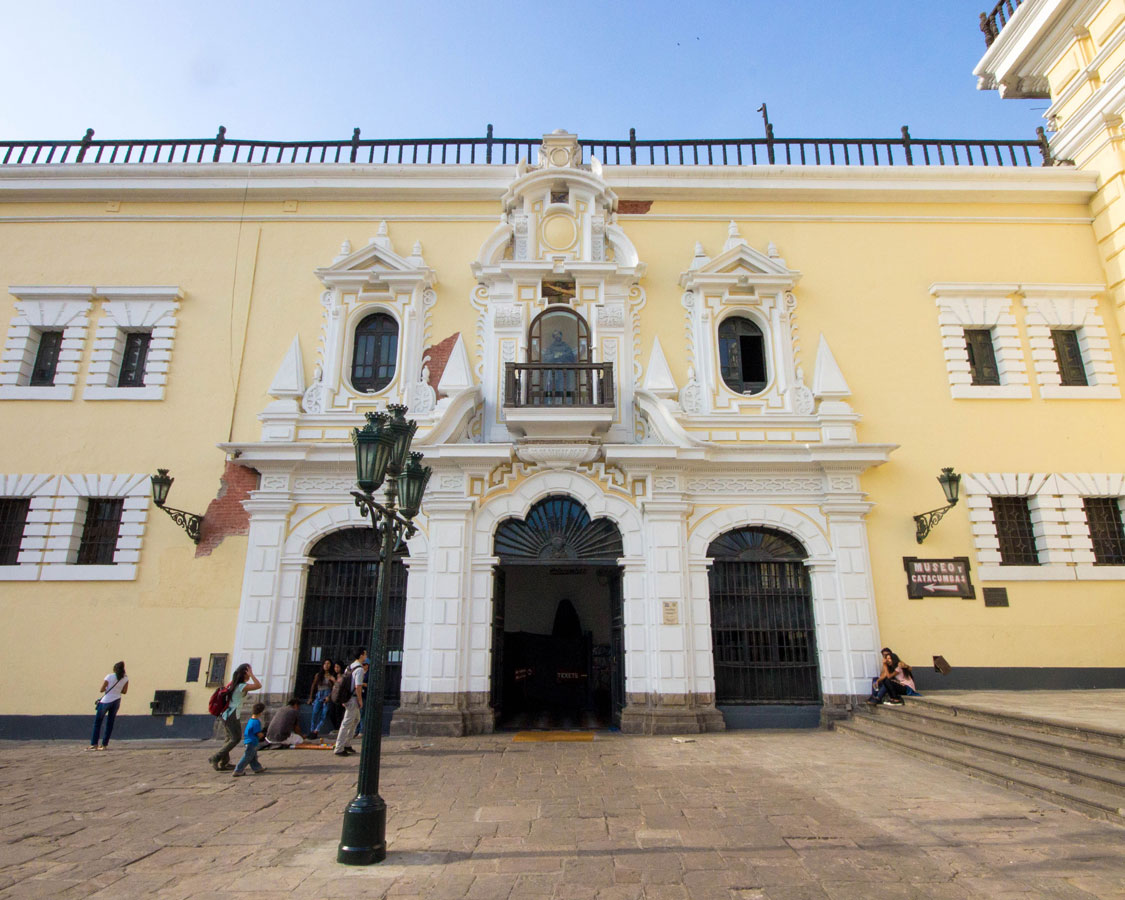 Exploring the Inca Ruins of Pachacamac Peru
Next, we made the 1-hour journey to the Archaeological Sanctuary of Pachacamac, Peru. Here we wandered the archaeological site near the city of Pachacamac. The ruins date back to 200 A.D. And to go along with our visit to the catacombs, the site is still littered with human bones. Although under the bright blue skies, we were more worried about the boys trying to pick them up, than being afraid of them. After Pachacamac, we returned to our hotel. We were exhausted. And we knew the next day would be an early one. So we ate at the hotel and tucked the kids in.
Read all about How to Spend 24 Hours in Lima here.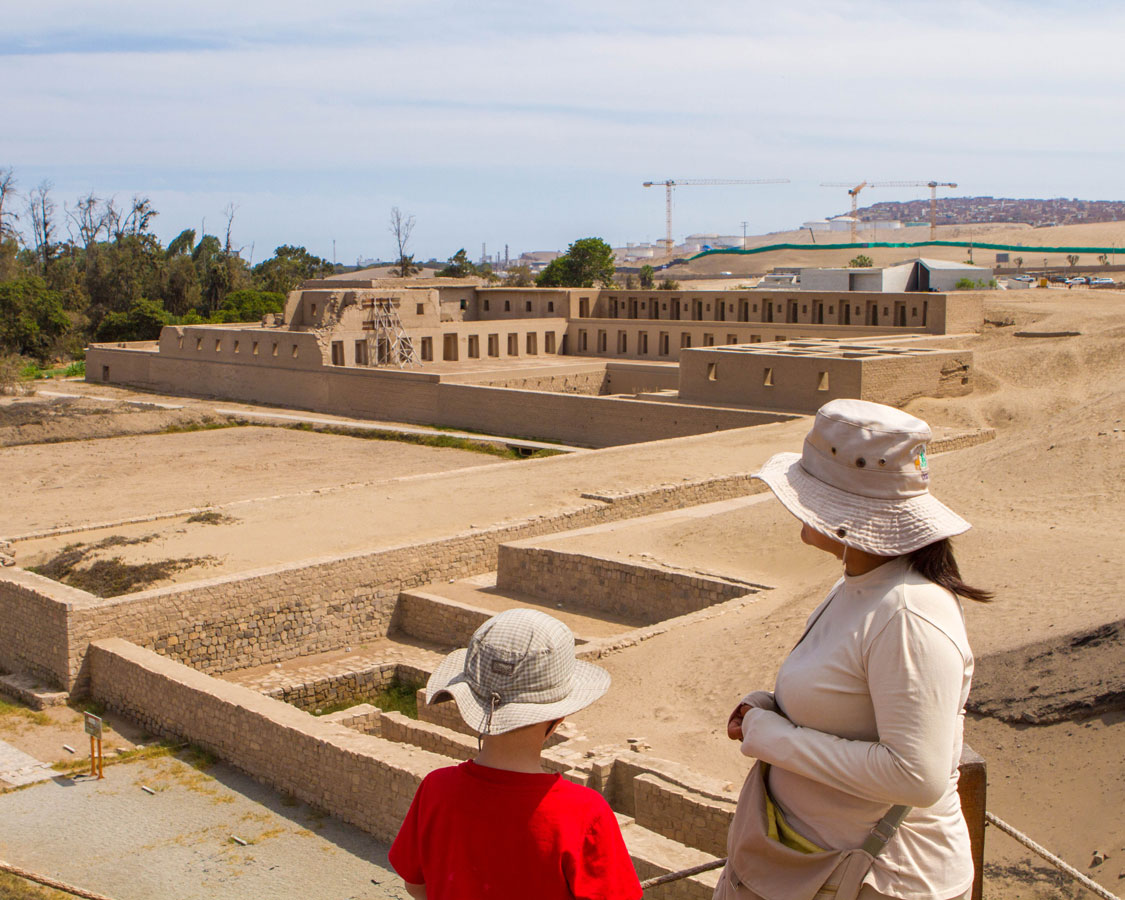 Where to Stay in Lima Peru: Dazzler Lima, Miraflores
We opted to stay at the Dazzler Lima in Miraflores district. It was in a hip, vibrant neighborhood and was situated near lots of great restaurants and attractions. Check out the prices and availability of the Dazzler Lima here.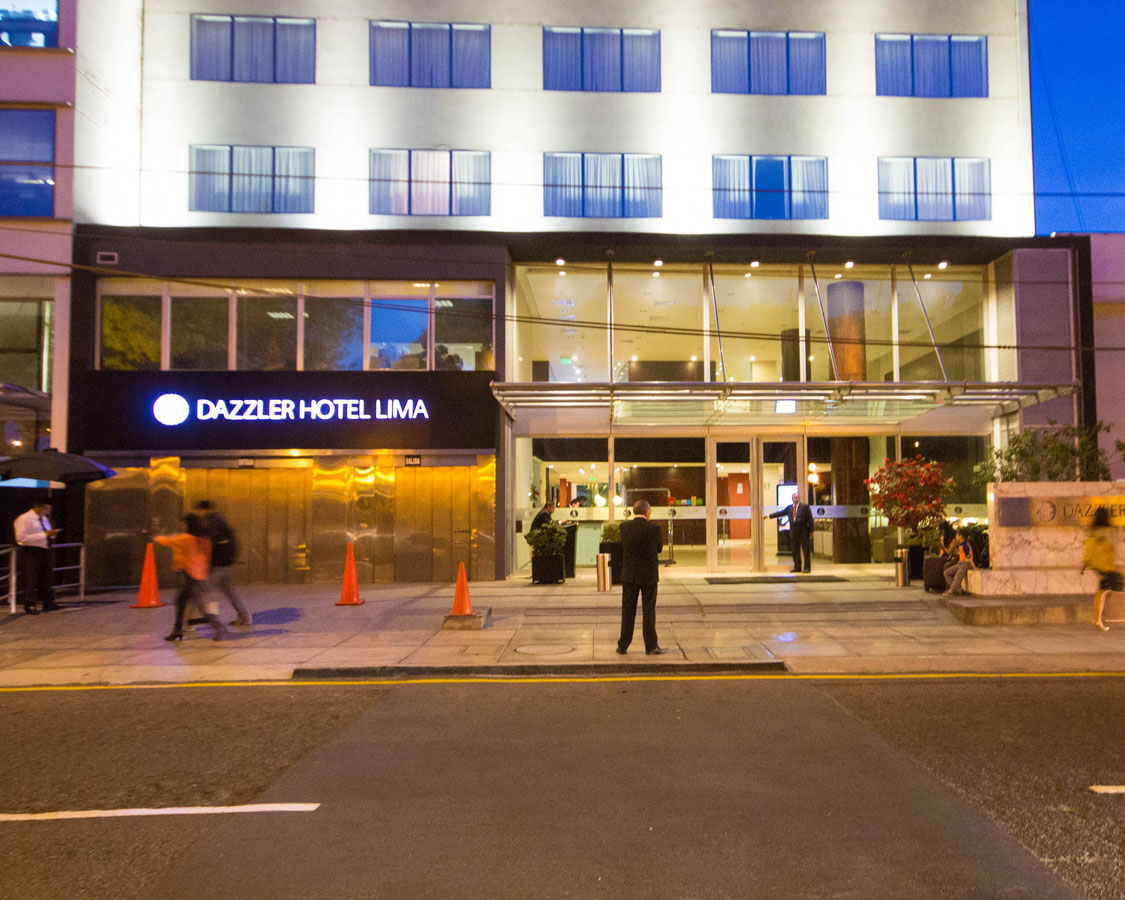 You can check the prices and availability of other hotels in Lima, Peru here:
Day 2: Paracas Nature Reserve, Hucacachina, and Pisco
Birds and Sea Lions at the Paracas Nature Reserve
We woke early. 4:30 A.M. to be exact. Alberto was waiting for us outside the hotel. We loaded the still sleeping boys into the van and began making our way out towards Ica, Peru. Along the way, we would be stopping at the Paracas Nature Reserve. With no traffic in the morning, we made the trip in less than the expected 3-and-a-half hours. So we had some time to eat some breakfast on the boardwalk of Paracas Peru before boarding a boat tour to explore the reserve and nearby Islas Ballestas National Reserve. We had a chance to see penguins, sea lions, and lots and lots of birds. Additionally, we also had a great view of the famous Paracas Candelabra, a 2,000-year-old geoglyph on the coast.
You can read more about our experience at the Paracas Nature Reserve here.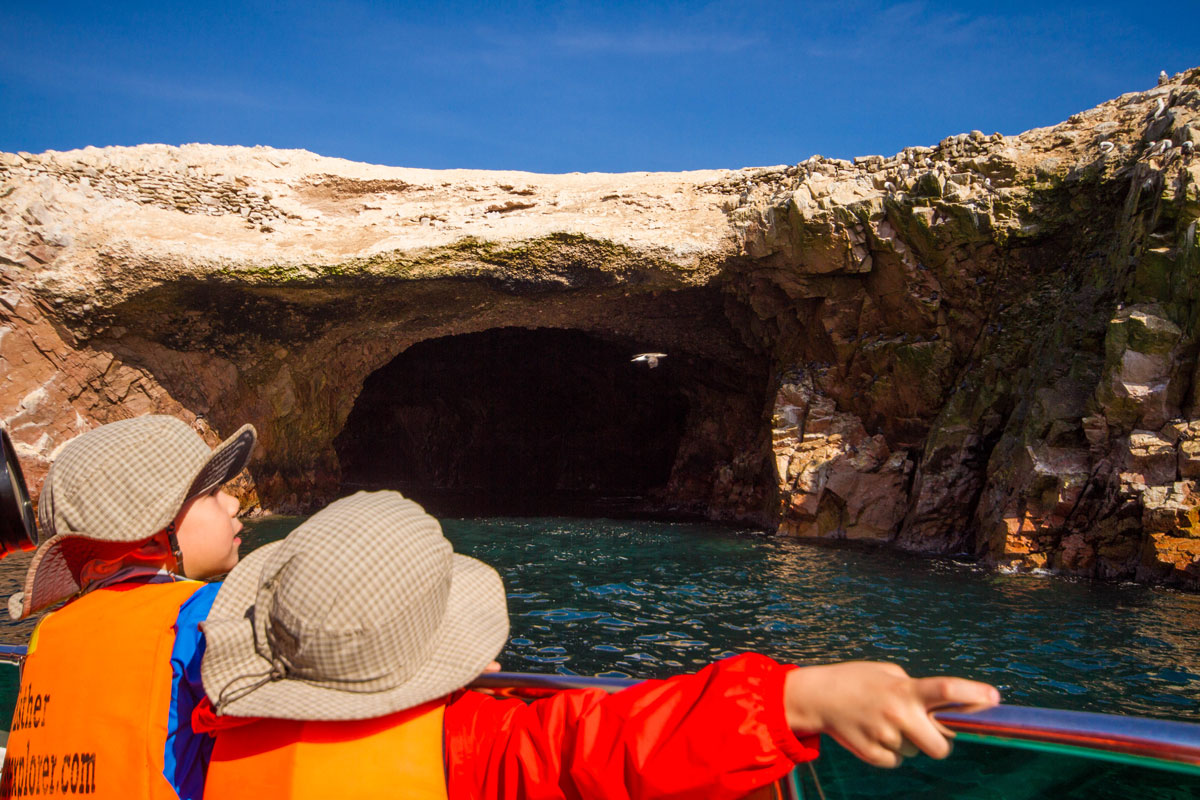 Huacachina Peru Sand Dunes in Ica, Peru
After we returned to shore, we loaded back in the van and made our way to the desert oasis town of Huacachina, Peru. This event proved to be one of the most adrenaline-filled on our entire trip. We rode monster dune buggies through sand dunes that stand hundreds of feet tall. If that wasn't enough, we all rocketed down the dunes on sandboards! D loved it so much that I think he may have a career in extreme sports ahead of him. These adventures are something I would recommend highly in Peru for kids. After all that excitement, we wound down by taking a rowboat around the lagoon for a short while before heading on to Pisco.
Have a look at our dune buggy and sandboarding adventure in Huacachina here.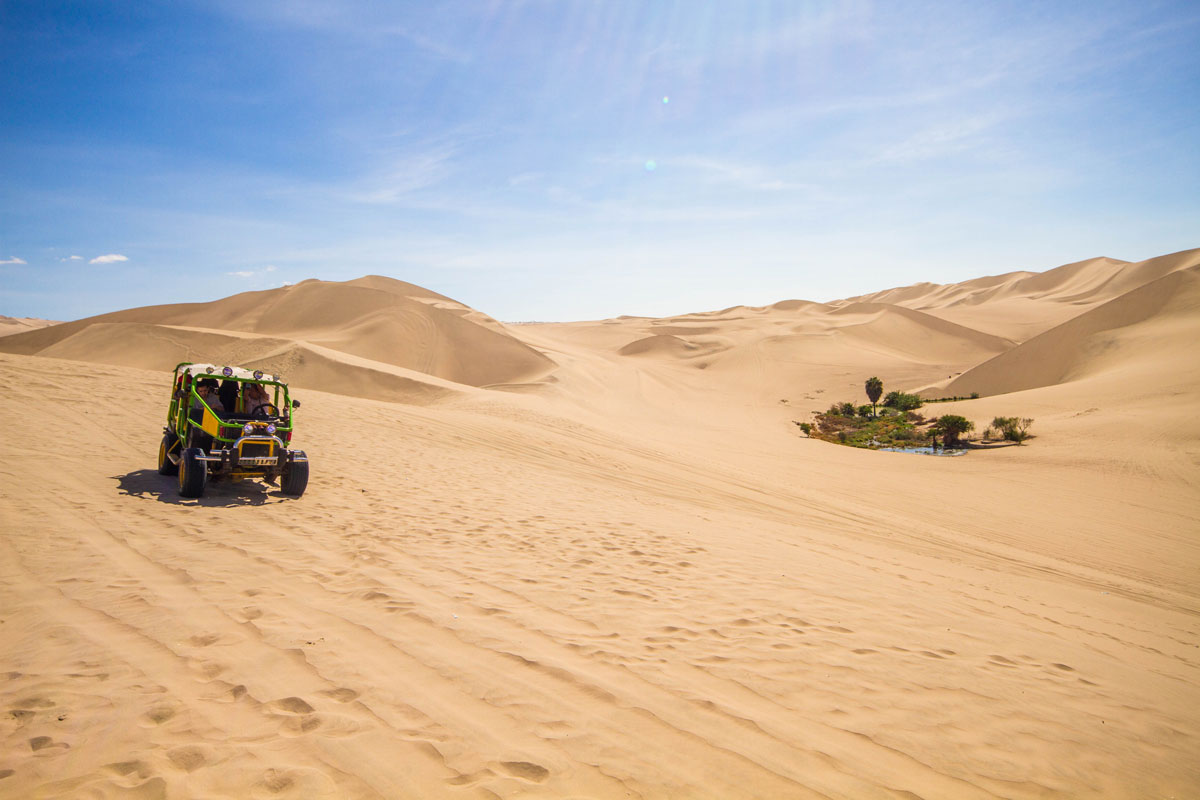 Sipping Pisco Sours in Pisco, Peru
The next adventure we stopped in the nearby town of Pisco, Peru for lunch. Pisco is home to the famous Peruvian drink the Pisco Sour. We ate lunch at El Catador restaurant and vineyard. After ordering, we had time to tour the winery and learn about the process of making Pisco Sours. Getting a chance to taste the different varieties of Pisco was a real treat. After visiting Pisco, we made our way back to Lima and again, relaxed at our hotel and let the boys catch up on their rest. The flavors in Pisco were amazing. We had to include some of the dishes in our list best Peruvian recipes post.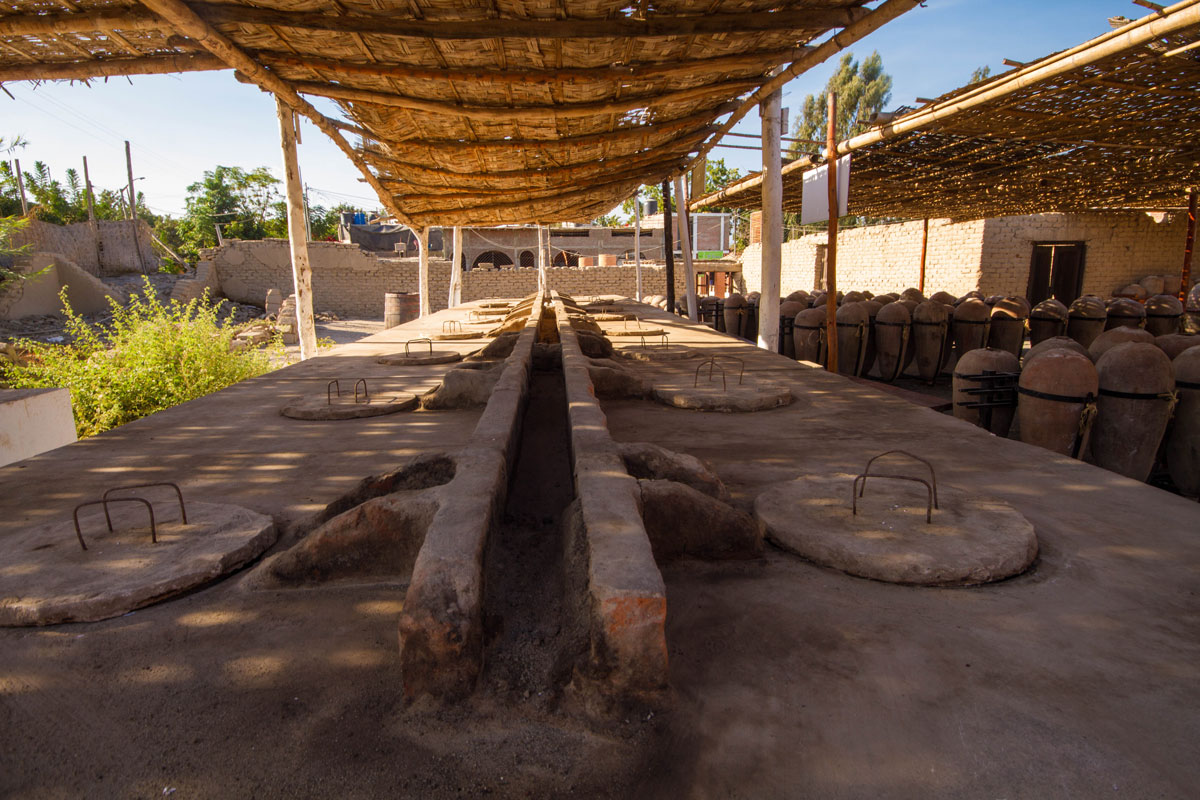 Day 3: Fly To Cusco, Peru and Explore Maras and Moray in the Sacred Valley
The next morning we woke and began our trip to Cusco. We ate breakfast at the Lima Airport before catching our flight to Cusco. When we arrived in Cusco, our van was waiting and they quickly ushered us out of town so that we would have a chance to adjust to the altitude in the much lower Sacred Valley of Peru.
Exploring the Salt Pans of Maras
Our first stop on the Sacred Valley tour was the Salt Pans near the town of Maras. The Maras Salt Pans are where the Inca mined salt that seeped from the nearby mountains. And it is still mined in almost the same way 2,000 years later. The Salt Pans of Maras also makes for one of the coolest views in the Sacred Valley.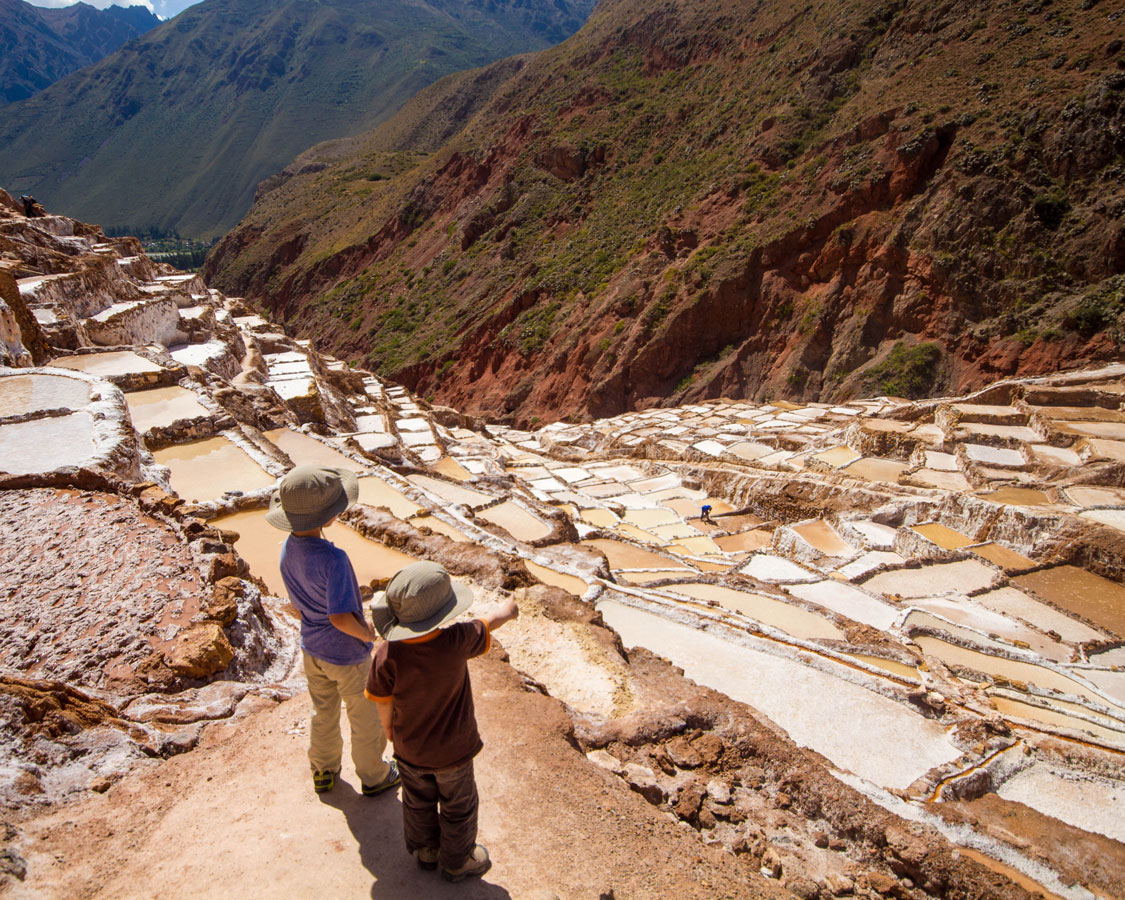 Wandering the Agricultural Terraces of Moray, Peru
From Maras, we made our way through the villages to the agricultural terraces of Moray. These ancient plantation fields were part of the reason that the Inca were such successful farmers, especially high up in the Andes mountains. We learned a lot about Incan history from these Peru tours.
Read more about our experiences at Maras and Moray here.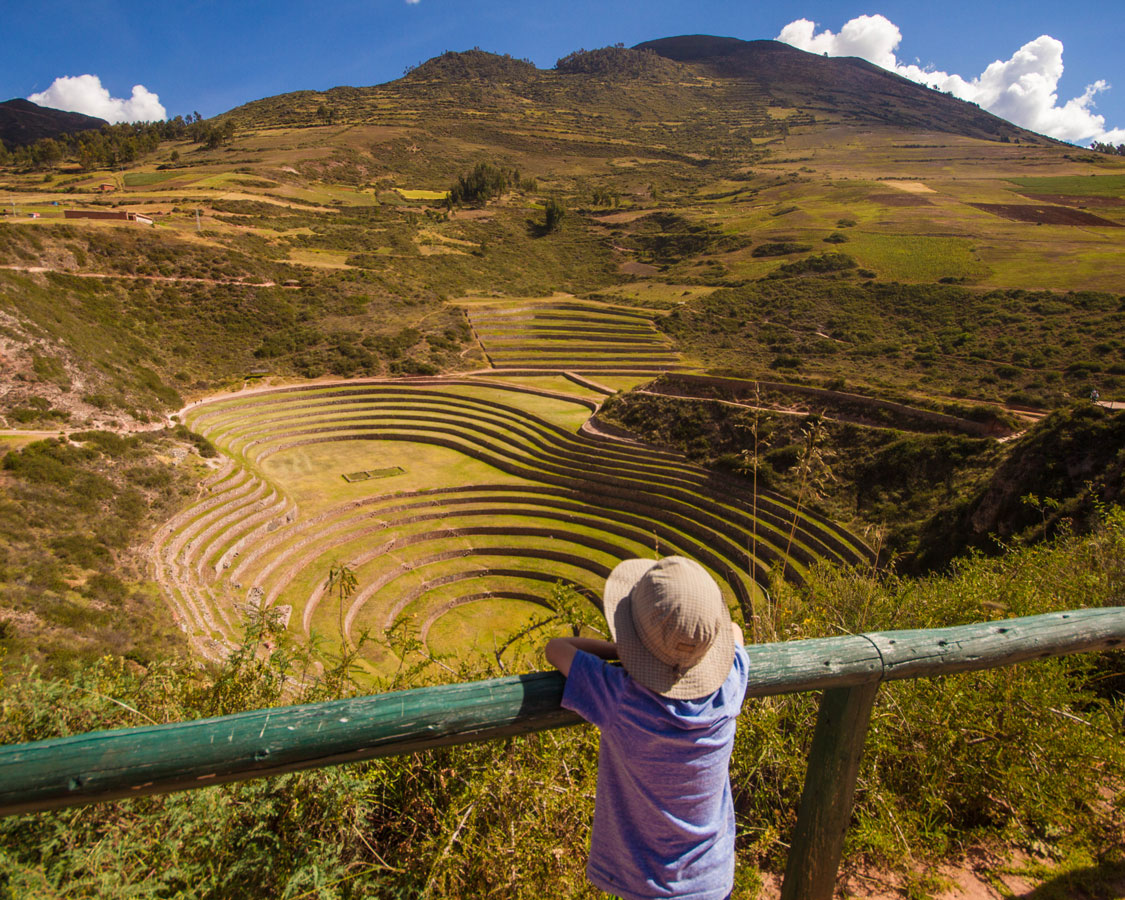 Discovering the streets of Maras Peru
After the incredible views of Moray, we stopped in the town of Maras for some lunch. The small town was spectacular and offered an incredible glimpse into life in rural Peru.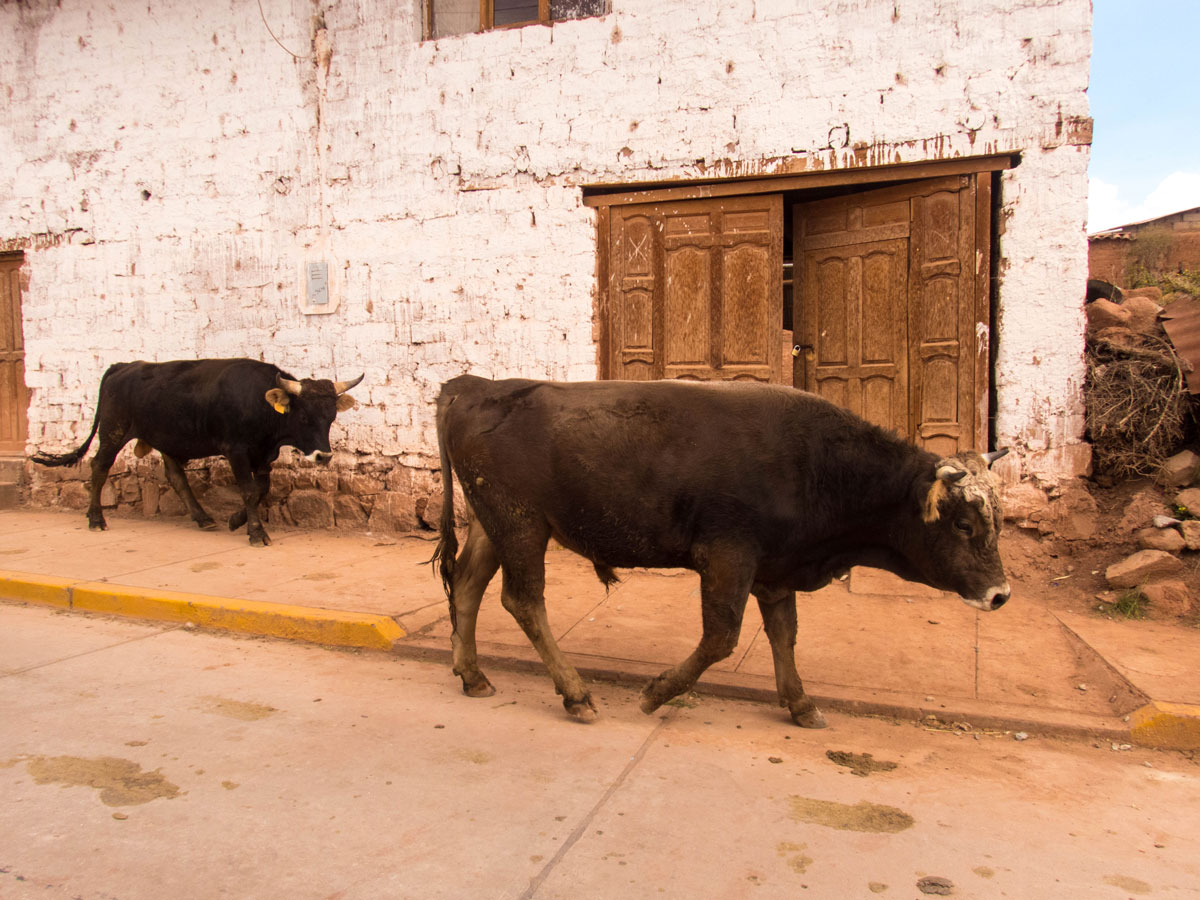 Where to Stay in the Sacred Valley Peru: Casa Andina Private Collection Sacred Valley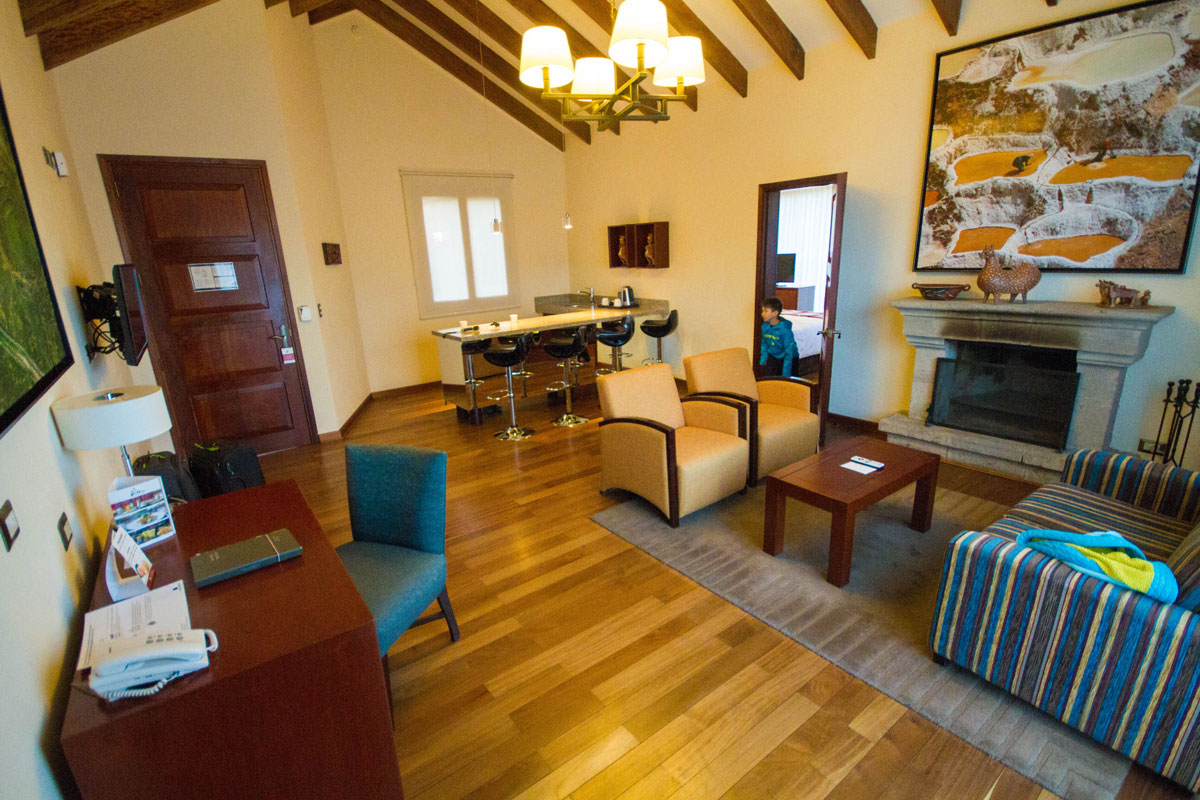 During our time in the Sacred Valley, we chose to stay at the Casa Andina Private Collection Sacred Valley. This hotel in the town of Yucay has beautiful grounds, an excellent playground for children, and an on-site observatory. They also rent chalet-style accommodations that include outdoor stone showers. Check out their prices and availability here.
Day 4: Pisac Inca Ruins, Pisac Market, Pottery Class
The next morning we had a chance to sleep in and have a relaxing breakfast. But we wouldn't relax for long before heading deeper into the Sacred Valley for another day of adventure.
Learning History at the Pisac Inca Ruins
Our first stop was the Pisac Archaeological Park. The entrance to these Incan ruins was full of Peru tour buses. But once we entered the ruins there was lots of room to explore. The ruins are along the edge of a gorge and offer breathtaking views.
You can read about our visit to the Sacred Valley of Peru here.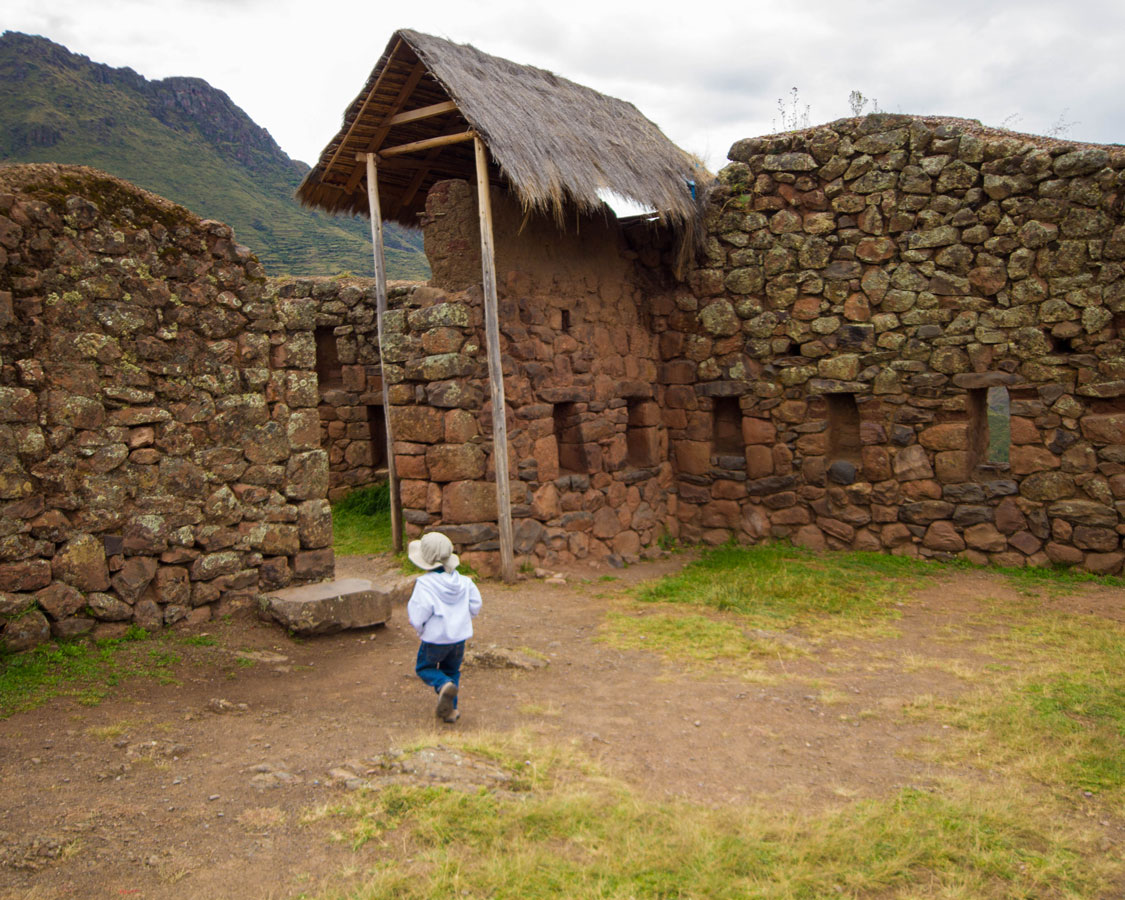 Exploring Pisac Peru and Shopping at the Pisac Market
From Pisac ruins, we headed to Pisac town. Pisac hosts one of the most famous markets in Peru. And on Sundays (which we made sure to be there for), the Pisac market includes the local Quechua farmers market. Peruvian farmers have been selling goods at the Pisac market since the time of the Inca. Today, the market continues to be a great place to engage with locals.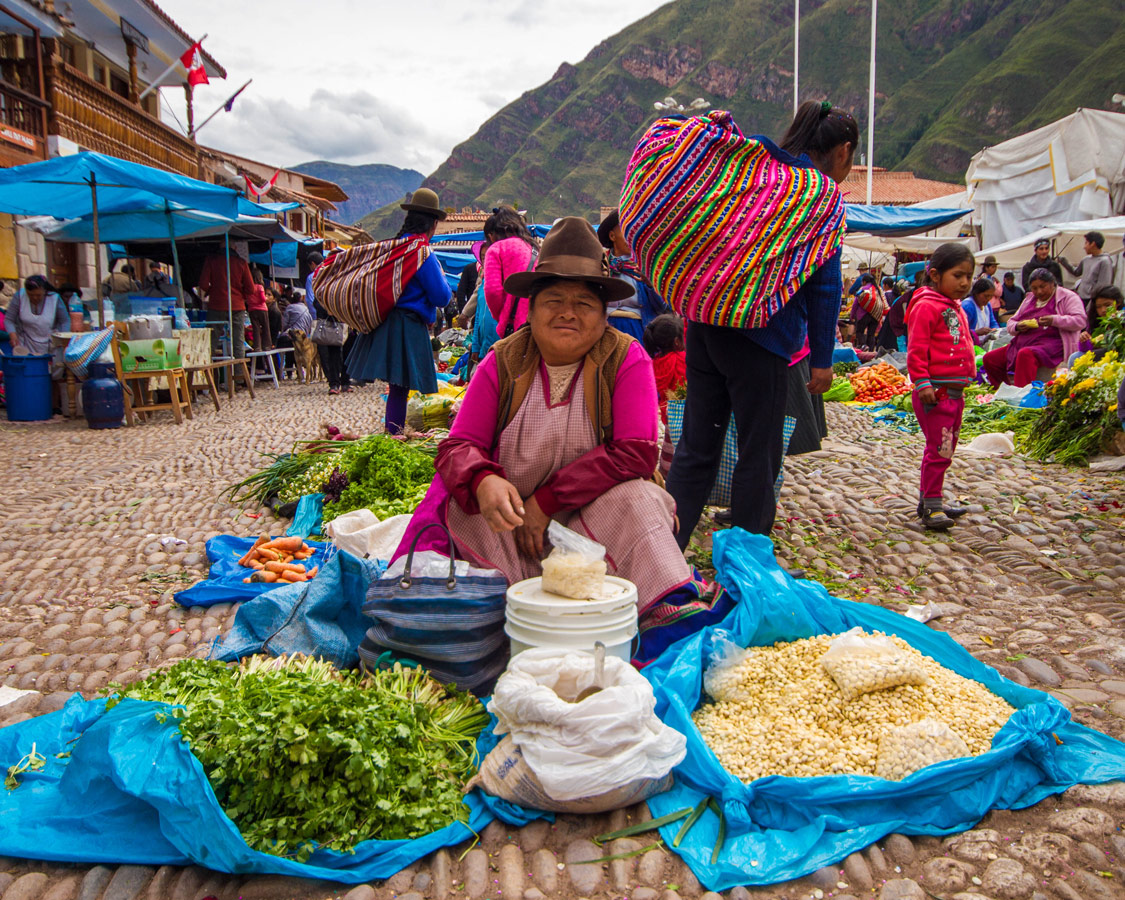 Where to Eat in Yucay: Tawa Restaurant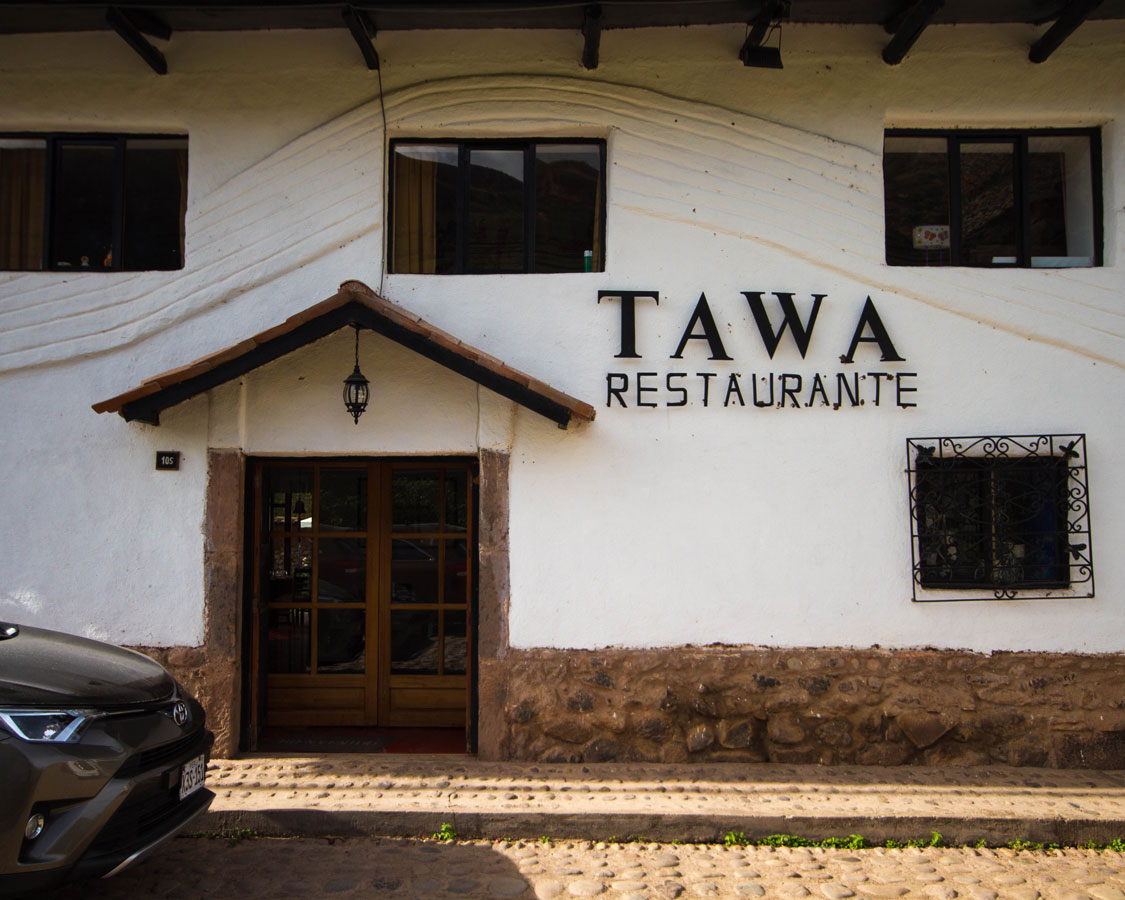 For lunch, we stopped in the town of Yucay for some delicious local cuisine. Like many of the small-town eateries in Peru, Tawa restaurant doubles as the home for the owners. We had great food and fun conversation.


Learning Peruvian Pottery with Pablo Seminario at Ceramica Seminario in Urubamba, Peru
With our bellies full, we made our way to the artist town of Urubamba. Here we learned about making Peruvian pottery at the home of one of Peru's most famous artisans, Pablo Seminario. Our experience at Ceramica Seminario was amazing. And it was so full of laughs that by the end of our visit everyone at the studio, including Pablo and his wife Marilú Behar, had joined in the revelry. This is a great activity in Peru for kids and the rest of the family.
Read more about our pottery experience at Ceramica Seminario here.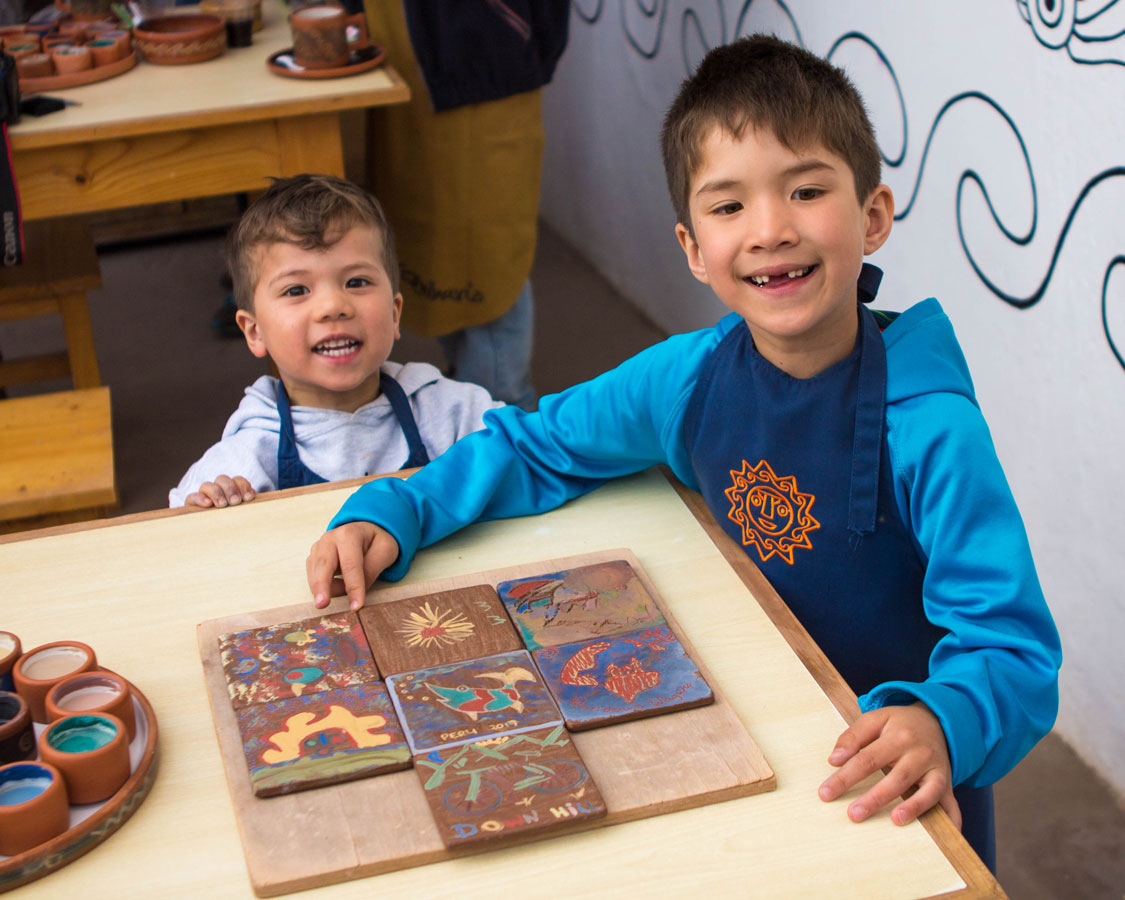 Learning about the Night Sky at the Casa Andina Private Collection Observatory
After finishing our pottery we made our way back to the Casa Andina hotel. What makes Casa Andina Sacred Valley unique, beyond the beautiful grounds, is that they have an on-site observatory. Tours are available most nights. C and D were super excited for an opportunity to glimpse Saturn and study some of the differences between the Northern and Southern Hemispheres. The observatory experience at Casa Andina was educational and fun. It's one of the best things to do in Peru for children.
Check out all the fun we had at Casa Andina Private Collection Sacred Valley Peru here.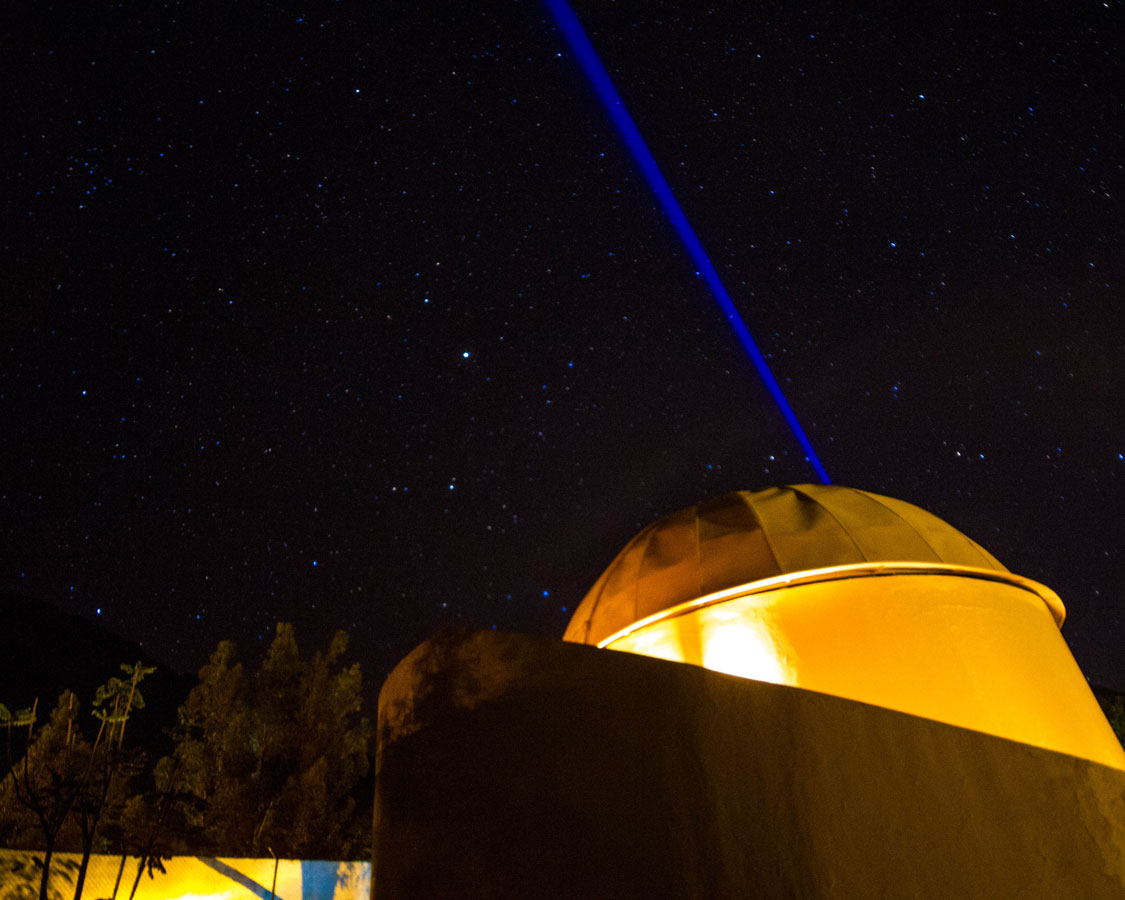 Day 5: Ollantaytambo to Machu Picchu
The Inca Ruins of Ollantaytambo
We rose early the next morning to fit in the ruins of Ollantaytambo at the far end of the Sacred Valley. We spent some time exploring the ruins and learning how it was the site of one of the few victories that the Inca had over the invading Conquistadors. The grounds were beautiful and full of fountains, streams, and aqueducts.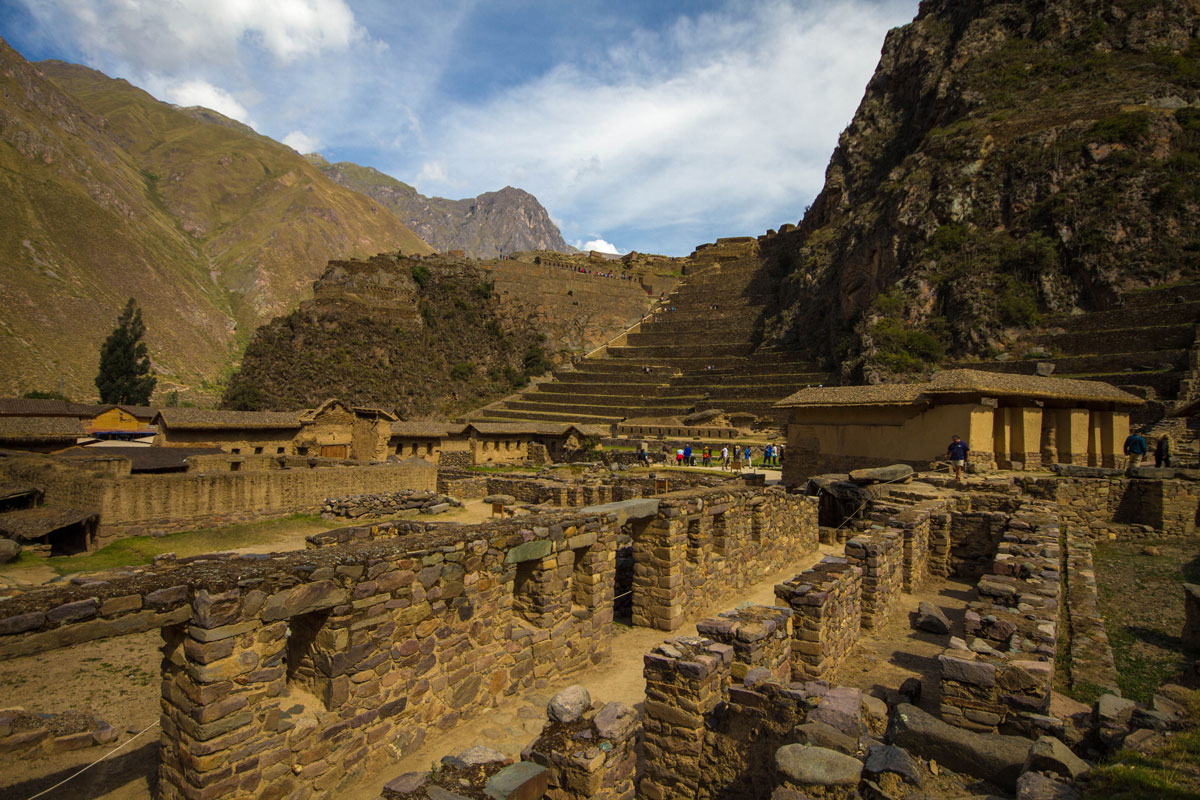 How to Get to Machu Picchu: A Train Ride with Peru Rail
Ollantaytambo is also home to Ollantaytambo station, the last Peru Rail train stop before reaching Machu Picchu Pueblo. We boarded our Peru Rail train to Machu Picchu here. The ride was fantastic and offered incredible views from start to finish. Even the start of the famous Inca Trail to Machu Picchu is visible about halfway through the hour and 40-minute train ride. For those not wanting to take the backpacking route through Peru, the train is one of the top things to do in Peru. And I highly recommend it for those visiting Peru with children.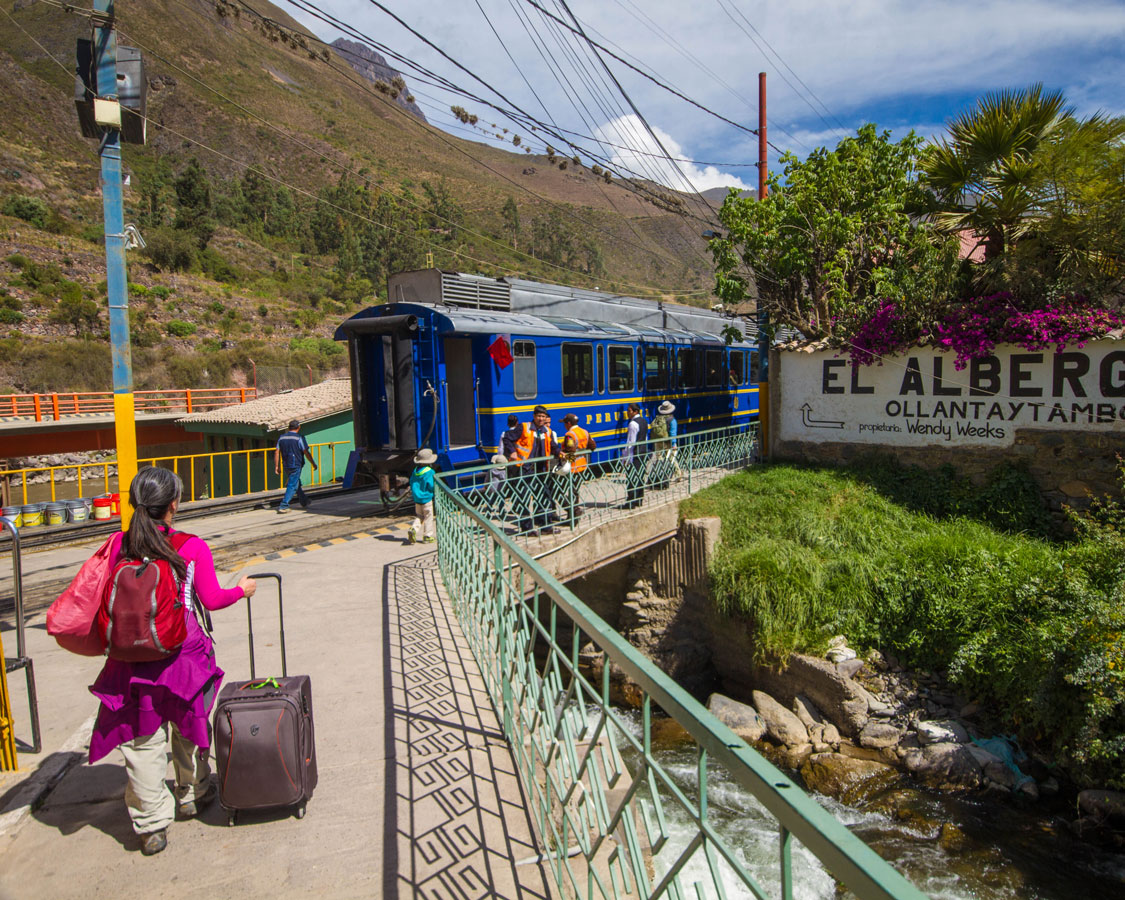 The Majesty of Machu Picchu
We arrived in Machu Picchu Pueblo for our family trip to Machu Picchu. And we only had time to get a taste of the mountain town before catching the bus to the Machu Picchu ruins. We ate lunch at Sanctuary Lodge, which is the only place to eat at Machu Picchu. And then we began exploring the ruins. The ruins of Machu Picchu were everything that we had dreamed of. Many people fear that Machu Picchu with kids would be difficult, but there was so much to explore in Machu Picchu for kids. In fact, it was one of our boys' favorite parts of our trip.
You can read more about why Machu Picchu is so important here.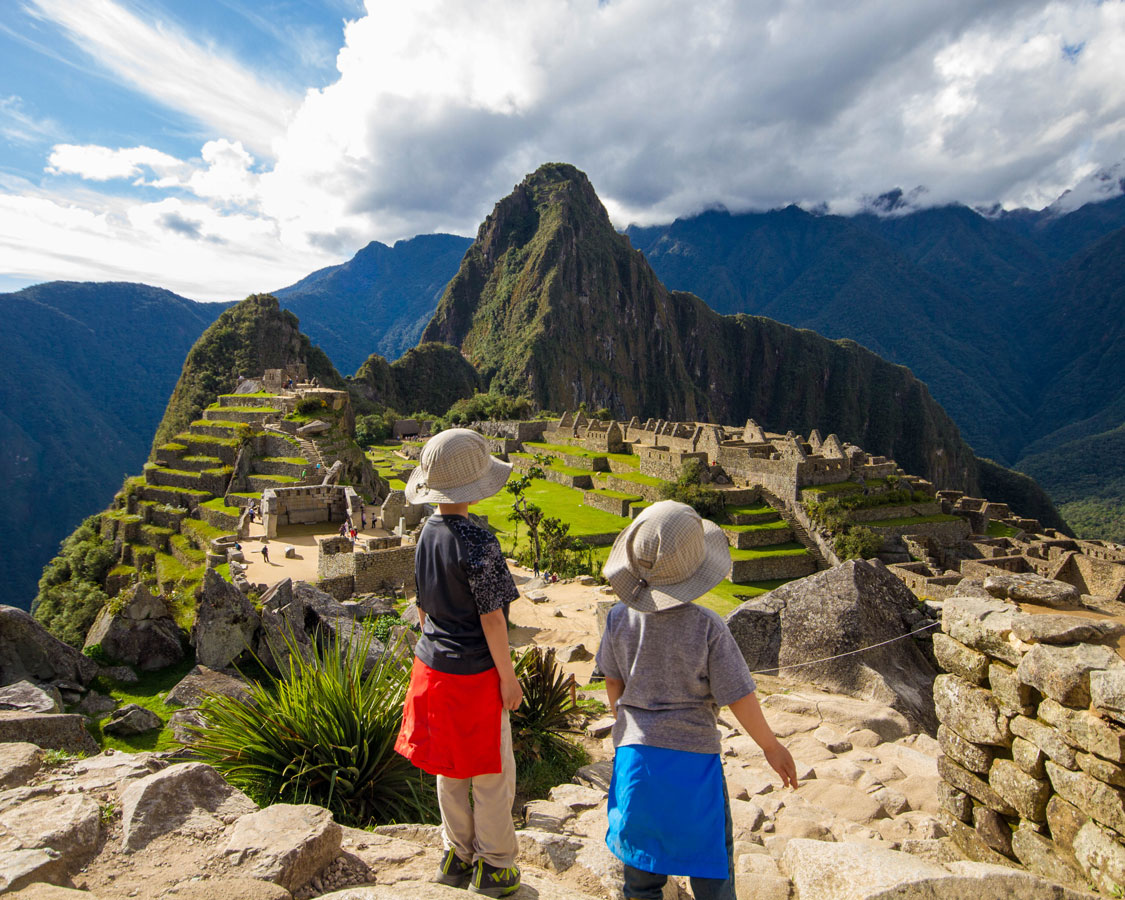 Where to Stay in Machu Picchu Pueblo: InkaTerra Machu Picchu
We were completely worn out from our time exploring Machu Picchu. We spent so long climbing through the Incan ruins that we were eventually asked to leave by the anxious rangers of Machu Picchu as we stayed past closing time! But when we arrived at our hotel, Inkaterra Machu Picchu Pueblo, all the exhaustion left. We even had time for a soak in the natural hot tub before dinner. But the boys didn't make it through dinner. They were asleep before the first course arrived.
You can read all about our experience at Inkaterra Machu Picchu Pueblo here. You can check prices and availability of the Inkaterra Machu Picchu here.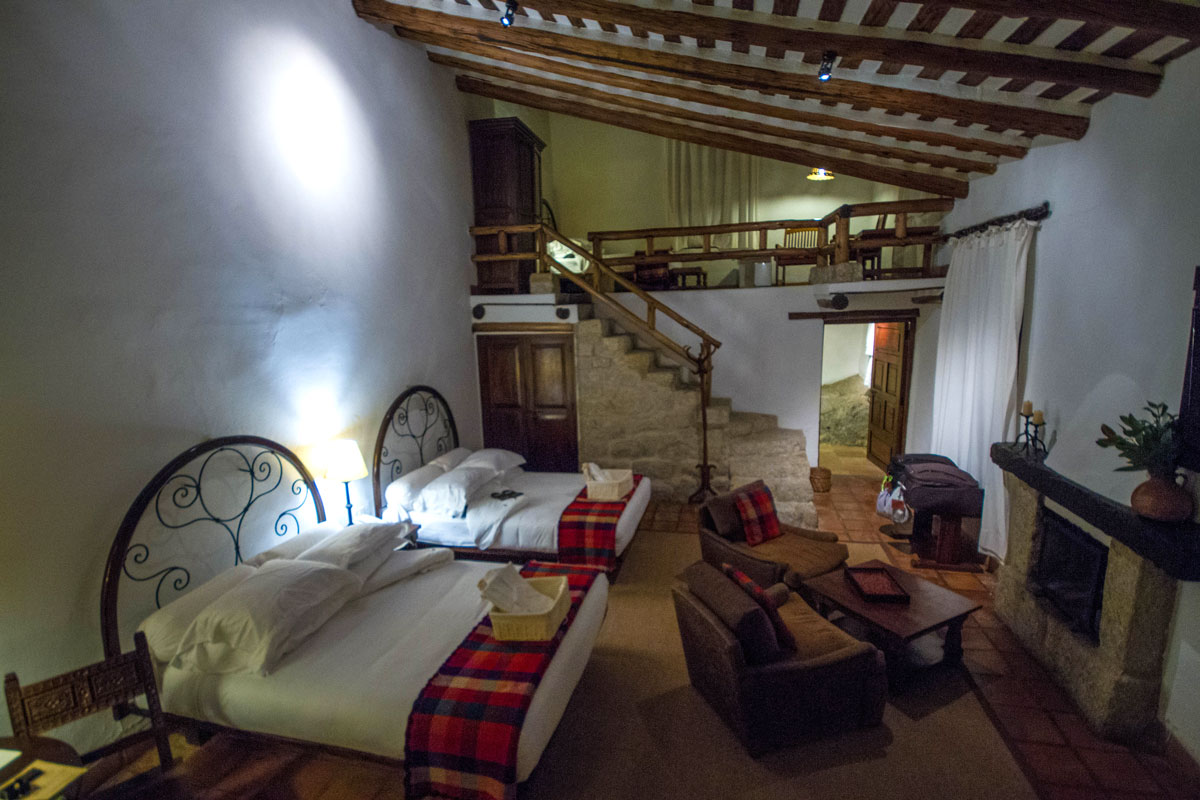 Machu Picchu Pueblo has other great places to stay for all budgets. You can check prices and availability here:
Day 6: InkaTerra Machu Picchu
InkaTerra Hotel Activities
Our next day was largely filled with adventures at the InkaTerra Machu Picchu Pueblo hotel. We learned that beyond simply being a beautiful hotel with cool rooms that have rocks sticking out of the walls, there are also a plethora of activities, largely focused on Peru family travel.
Spectacled Bear Preserve
InkaTerra Machu Picchu lives up to its name as a Peru Eco Resort. Part of their grounds is a dedicated sanctuary and reserve for the only bear that is native to South America, the Spectacled Bear. When we visited they had two rescued bears living there. They have had others, but those were released back to the wild after they had been rehabilitated. Unfortunately, the two that remain, both rescued from abusive owners, would never survive in the wild.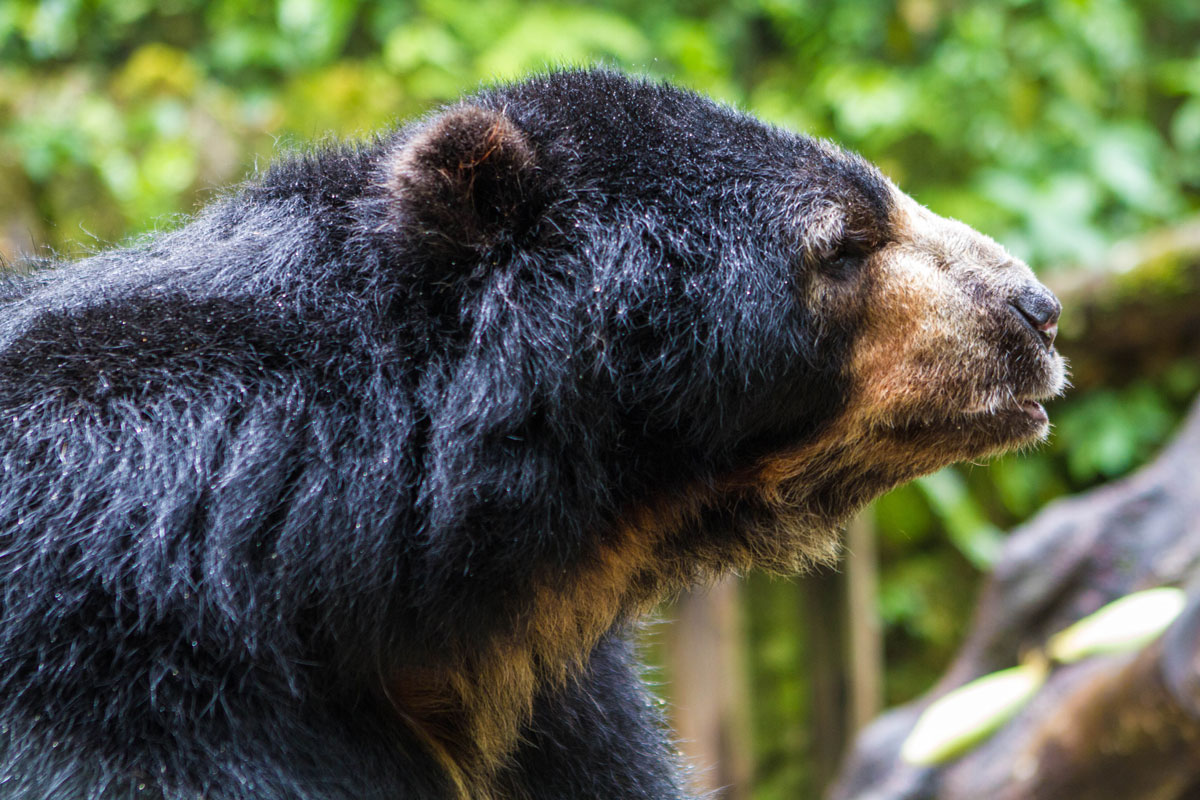 Tea Making
Next, we wandered through the trails of the jungle surrounding Inkaterra to their in-house tea farm. Here we explored, picked, ground, dried and made our own tea bags all in the traditional way. It was AMAZING! Then we sat down with our cups and sipped tea, ate some treats and watched the hummingbirds fly around us. On a Peru for kids tour, the InkaTerra Machu Picchu stands as one of the best family-friendly hotels in Peru.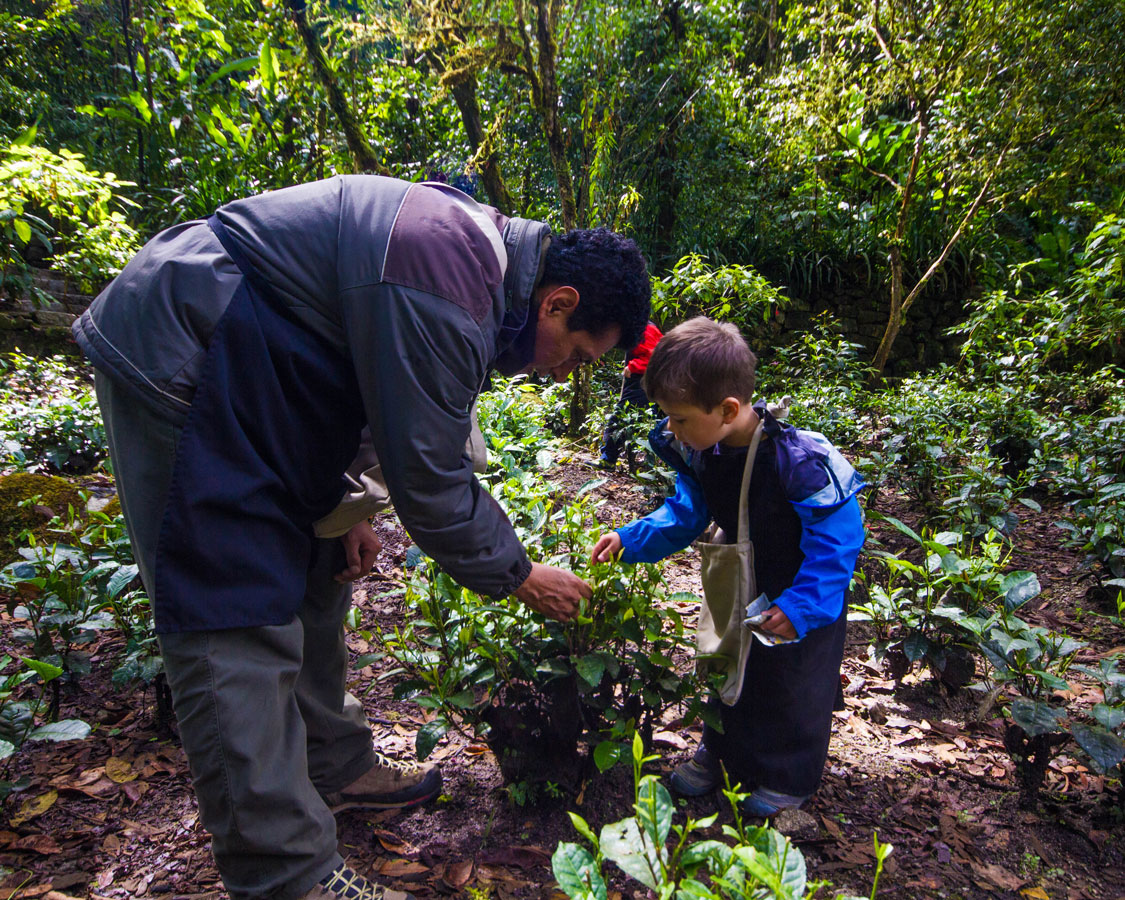 Treasure Hunt
Our last adventure at InkaTerra Machu Picchu involved a treasure hunt that took us through the InkaTerra orchard garden, through the hummingbird sanctuary and into the gardens where we learned about local Peruvian horticulture and nature. And it included a surprise that the kids absolutely loved!
You can check the prices and availability of Inkaterra Machu Picchu Pueblo here.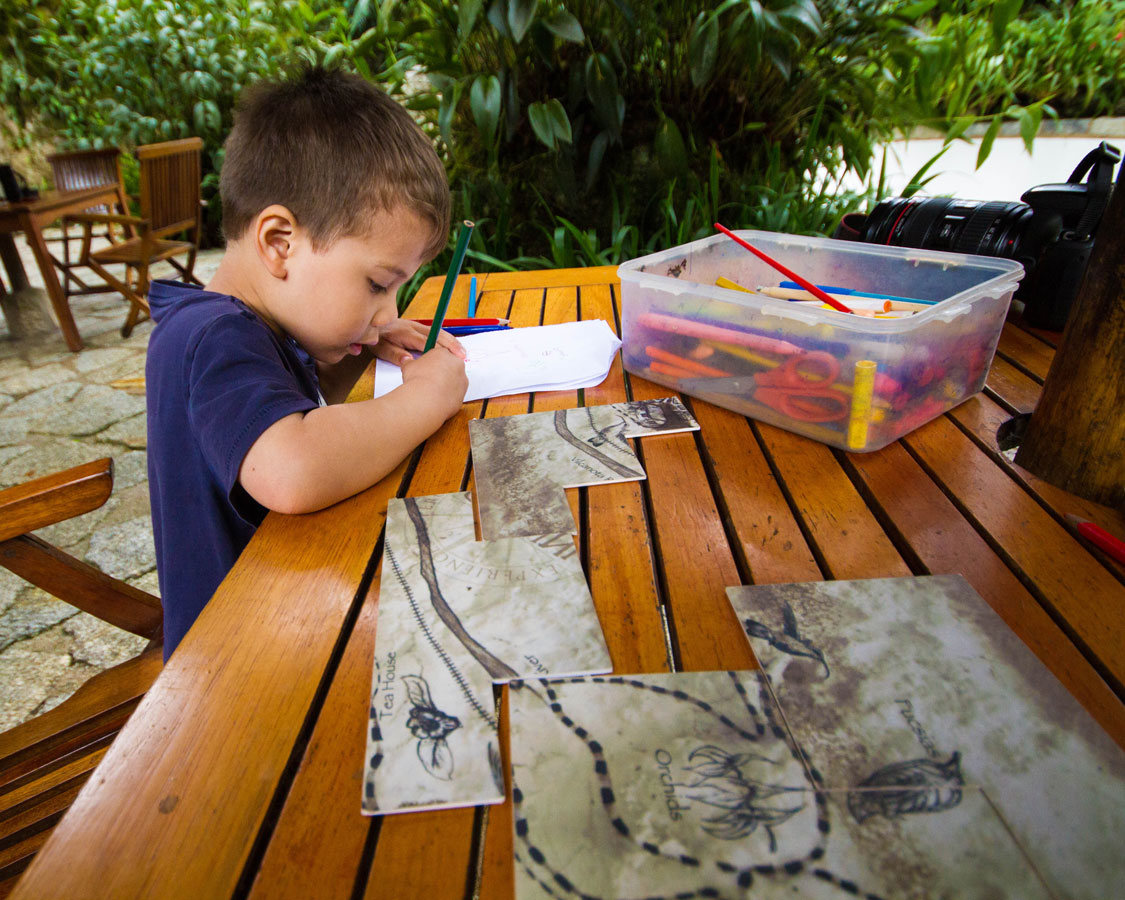 Exploring the Streets of Machu Picchu Pueblo
After our time exploring InkaTerra Machu Picchu, we had just enough time to roam the streets of Machu Picchu Pueblo before our Peru Rail train to Cusco. We discovered the town square, restaurants, church, market, and much more.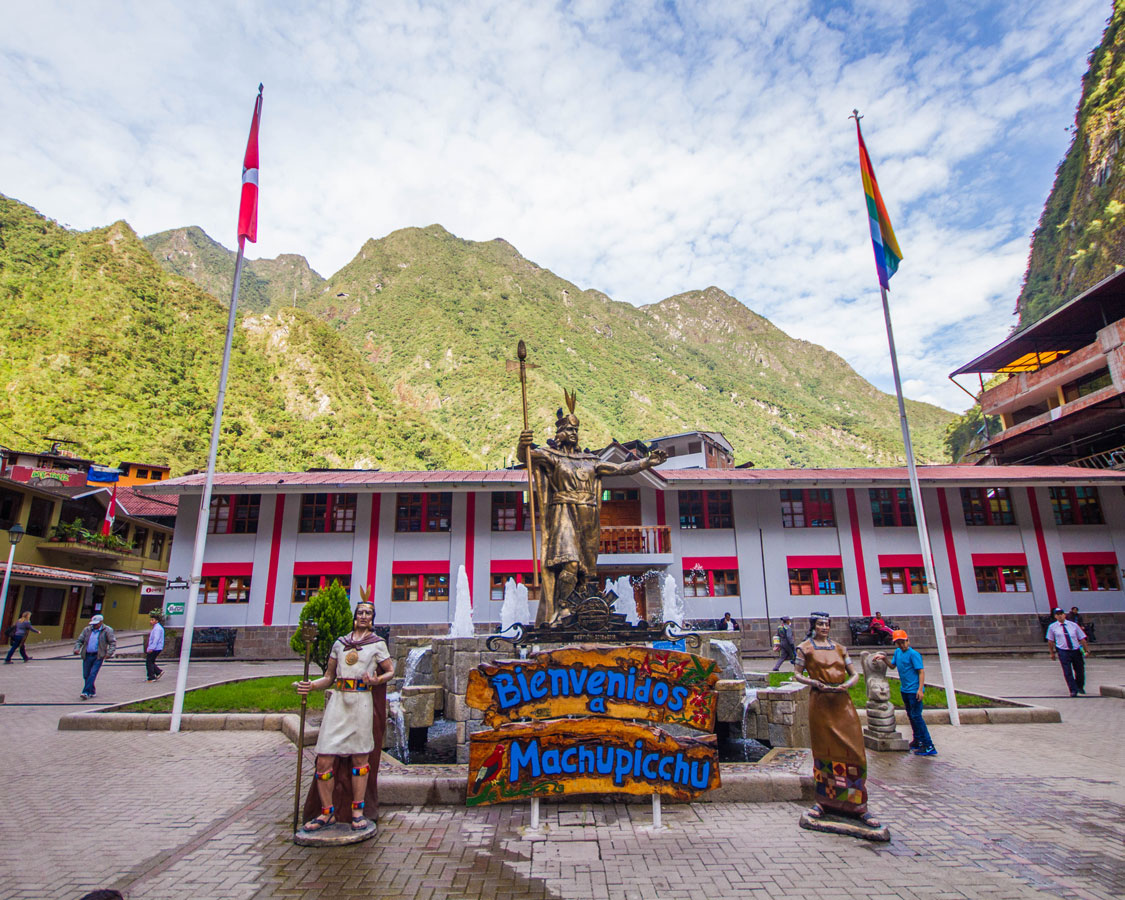 Where to Stay in Cusco Peru: Costa del Sol Cusco Hotel
The train came to a stop at Cusco station and we met up with our driver through the crowd. We were relieved to see him after a long day and he expertly navigated the streets of Cusco to our hotel in Cusco, the Ramada Costa del Sol Cusco. We loved the open grounds and comfortable beds and sat down for one of the room service meals we have ever eaten. You can check the prices and availability here.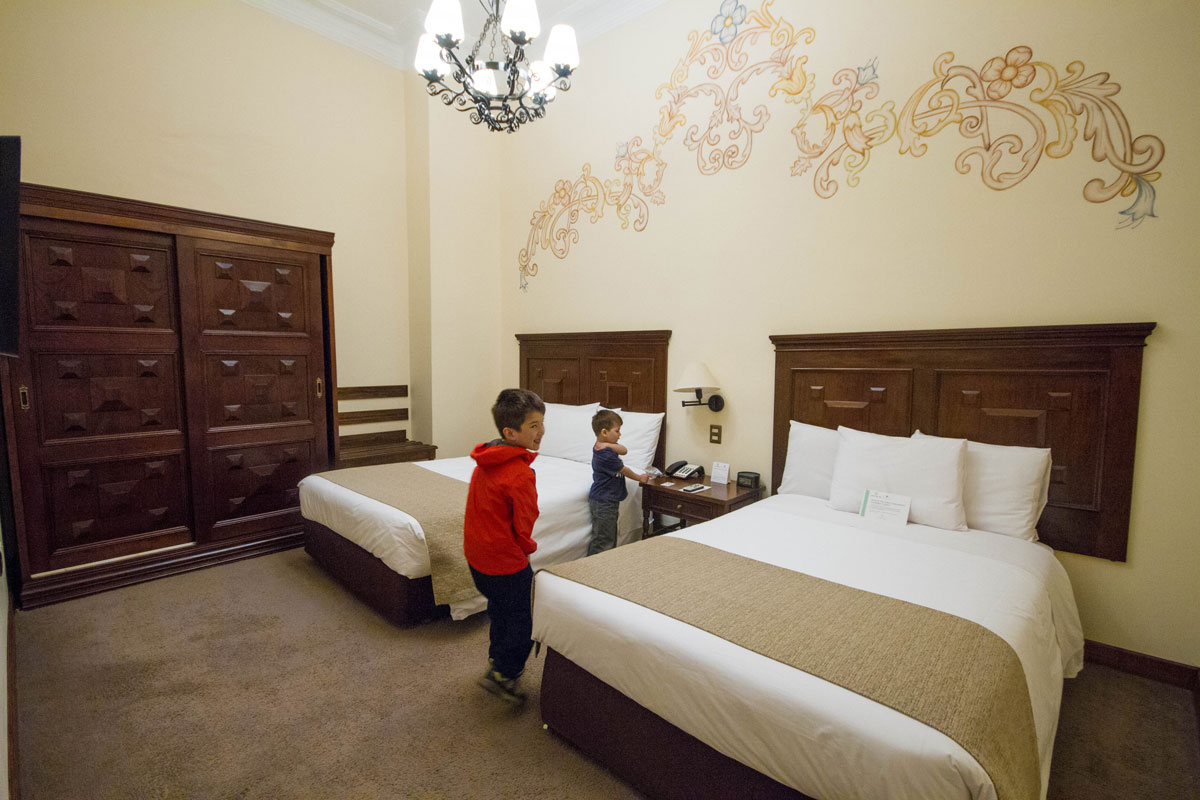 You can check the prices and availability of other hotels in Cusco Peru here:
Day 7: Cusco, Sacsayhuaman and Chocolate Making
Our first morning in Cusco was calm. We enjoyed a relaxing breakfast before heading out to tour the Capital of the Inkas, Cusco, Peru.
Cusco City
Qorikancha
The first stop was Qorikancha (Coricancha), the former heart of the Incan empire. Although the buildings were almost completely destroyed during the 16th-century war with the Conquistadors, enough remained for rebuilding efforts to take place centuries later. Now the buildings stand as a museum of Incan history.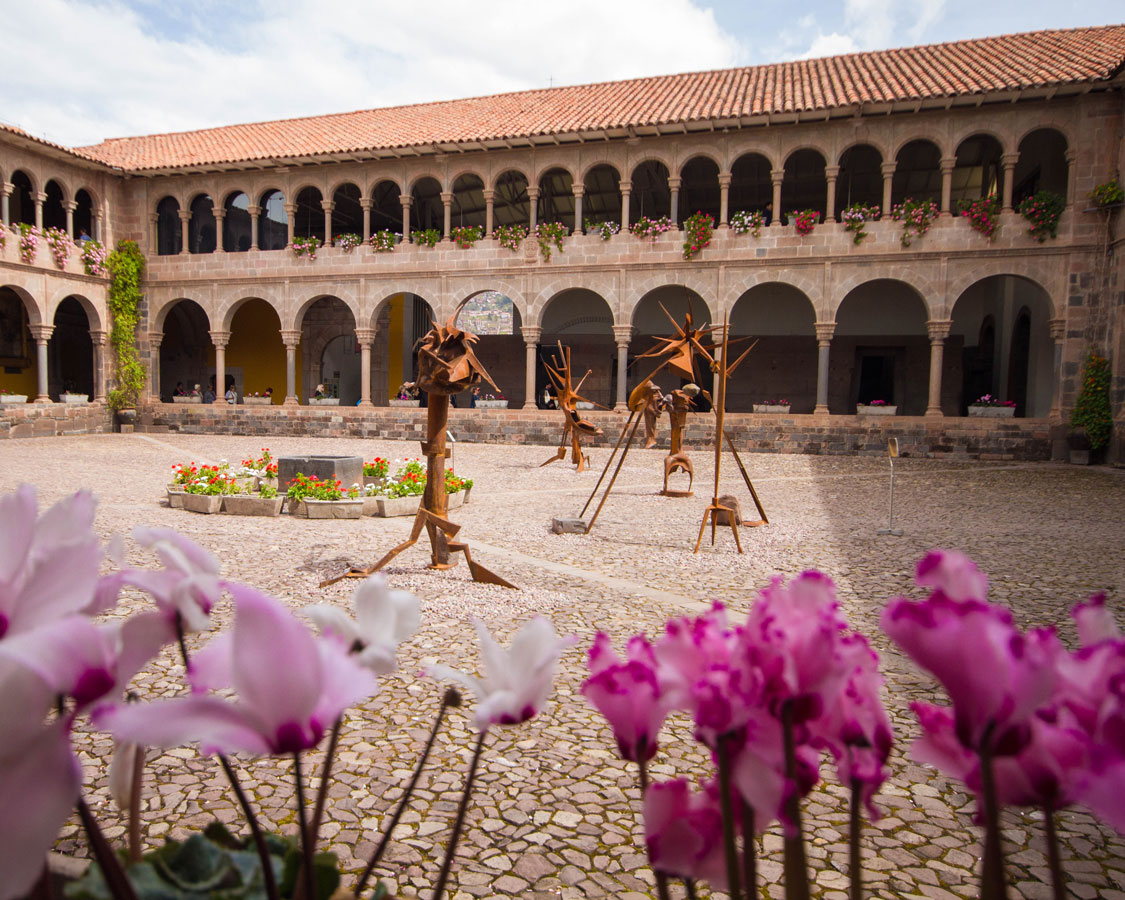 Plaza de Armas
We next walked to the central square of Plaza de Armas in Cusco. There was a high school band competition underway and the atmosphere was infectious. The boys were soon dancing in the street to the music while the local children cheered as their schools were announced. We took some time to explore the cathedrals and check out the local shops in the plaza.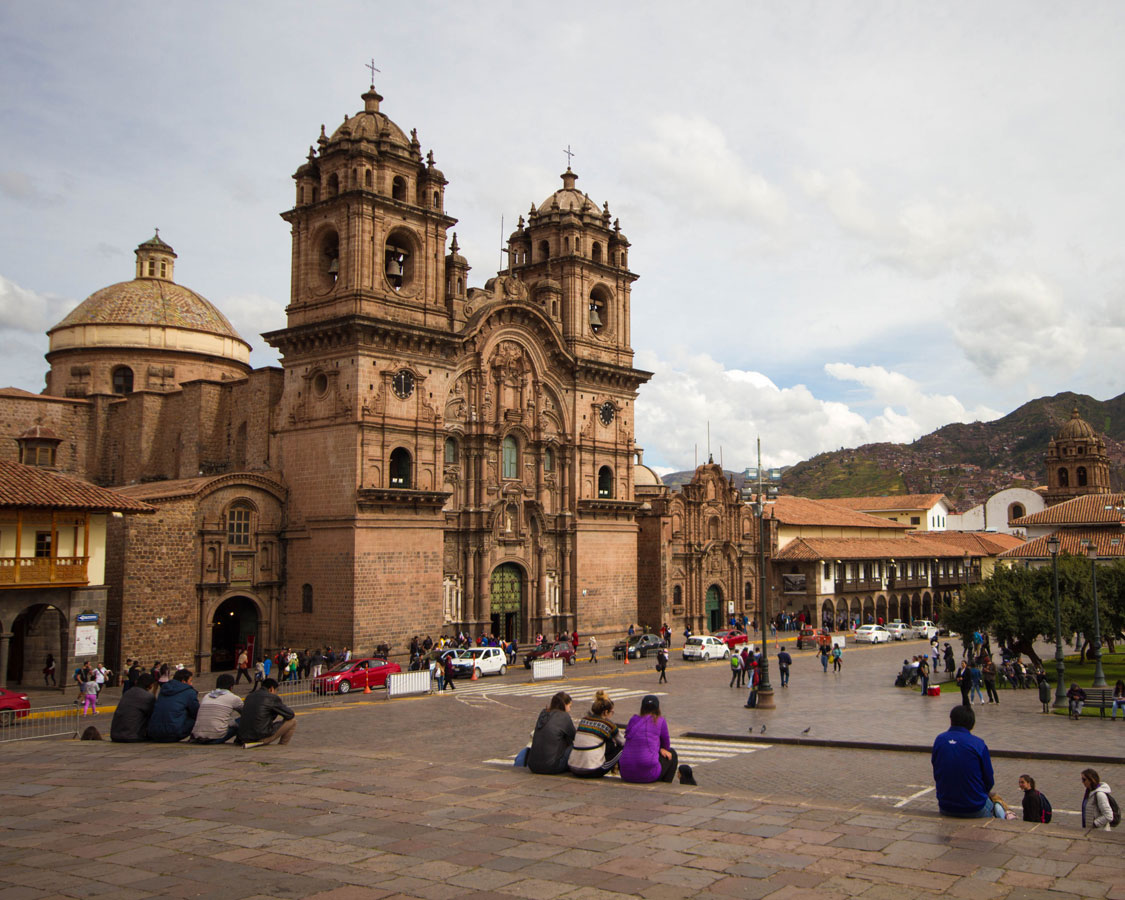 Sacsayhuaman, Q'enko, Pucapucara, and Tambomachay
After lunch, we met our driver and made our way to the Incan ruins of Sacsayhuaman. These ruins are known for their incredible stonework and the detail which went into the city's design. One of our favorite parts was exploring the caves used as sacrificial altars for Incan rituals. When we were researching what to do in Peru with kids, we learned that Sacsayhuaman also has natural stone slides. We made sure to check those out too!
Discover more about our amazing experiences in and around Cusco, Peru here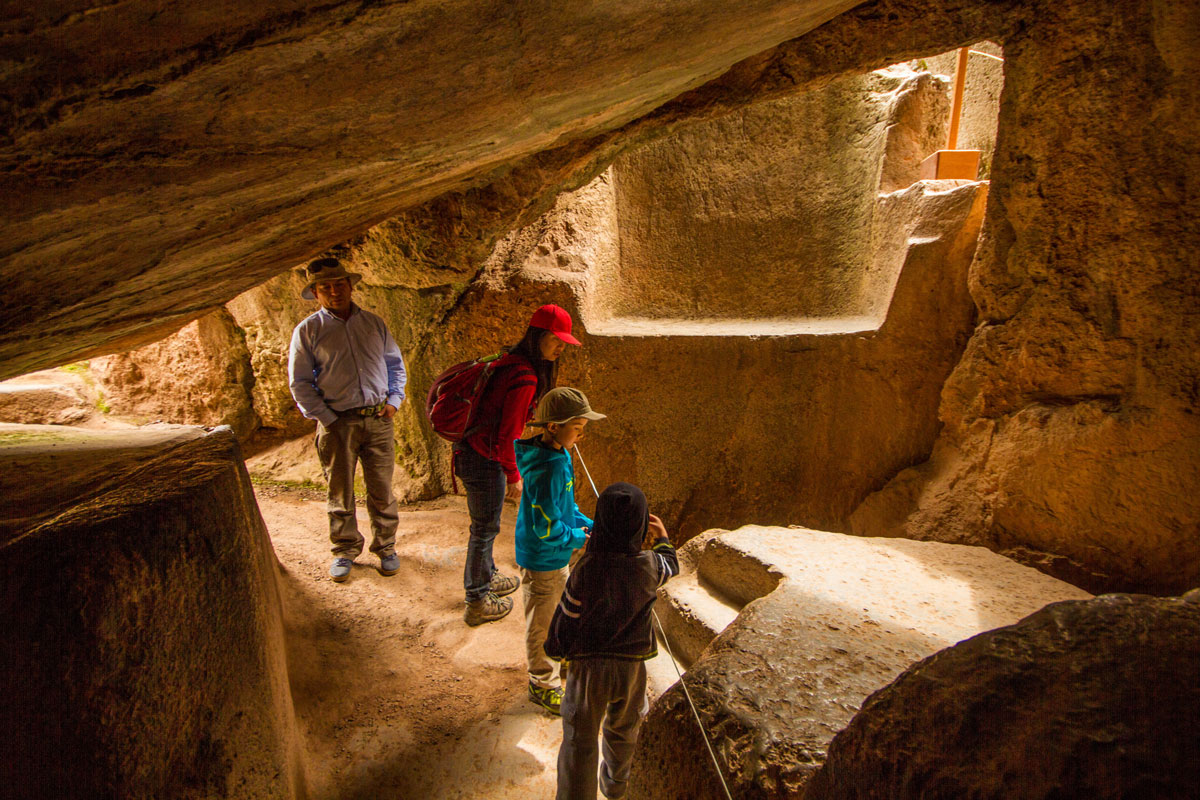 Chocolate Making at the ChocoMuseo Cusco
After touring the area around Cusco, we returned to our hotel and got ourselves ready for a night in Cusco, Peru. The first stop for our Cusco night out was the ChocoMuseo Cusco where we learned how to make Peruvian chocolate from the bean to the bar.
Check out our whole ChocoMuseo experience here.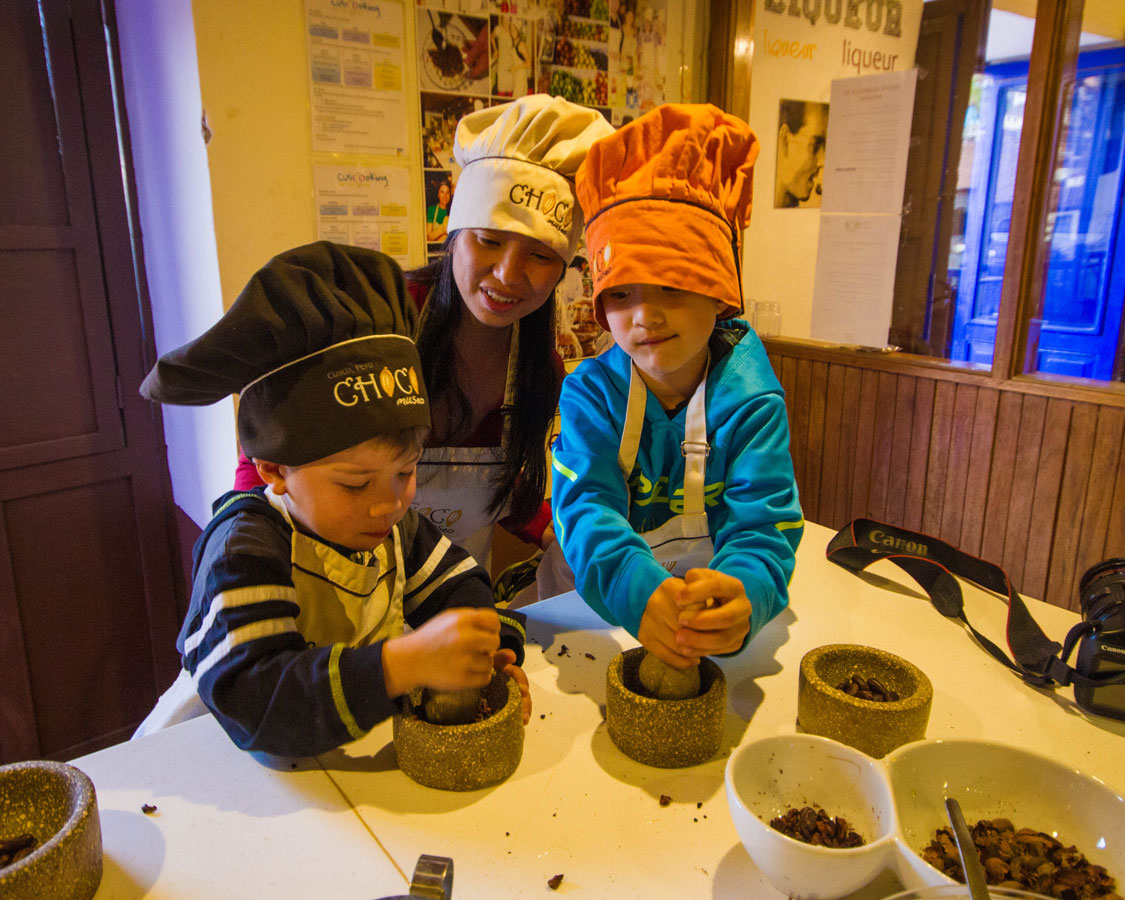 Where to Eat in Cusco, Peru: Cicciolina Tapas Bar restaurant
As we waited for our chocolate to cool we made our way to one of the best places to eat in Cusco. Cicciolina is a tapas bar located not far from the Historic district of Cusco.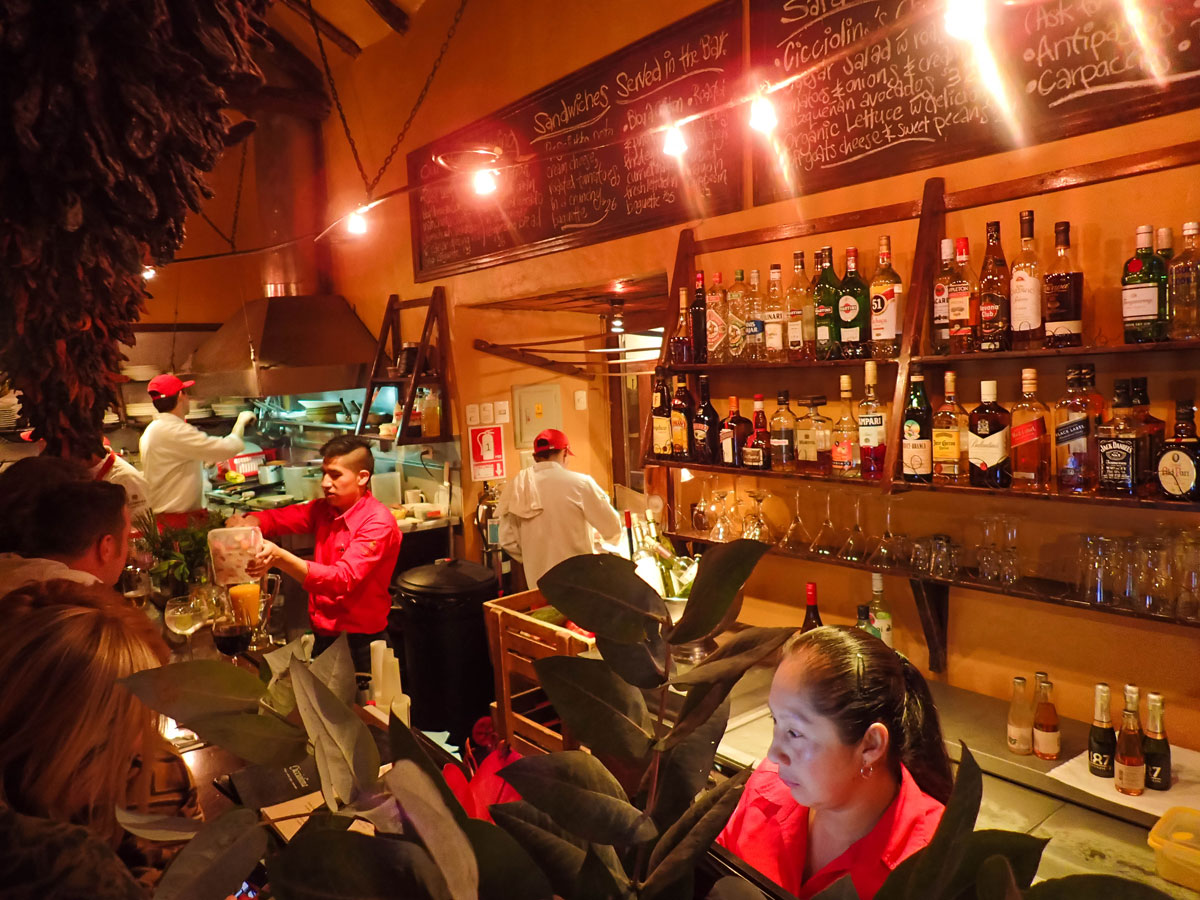 Day 8: Route of the Sun Road Trip from Cusco to Puno, Peru
On our 8th day in Peru, we woke early and made our way to the InkaExpress bus station in Cusco. We would be taking the InkaExpress bus from Cusco to Puno on the shores of Lake Titicaca. But there was going to be so much to see on the 9-hour bus ride.
You can read all the detail about our road trip to Puno here.
Andahuaylillas
Our first stop was in the town of Andahualilas. Andahualilas is home to Iglesia de San Pedro, also known as the Sistine Chapel of the Americas.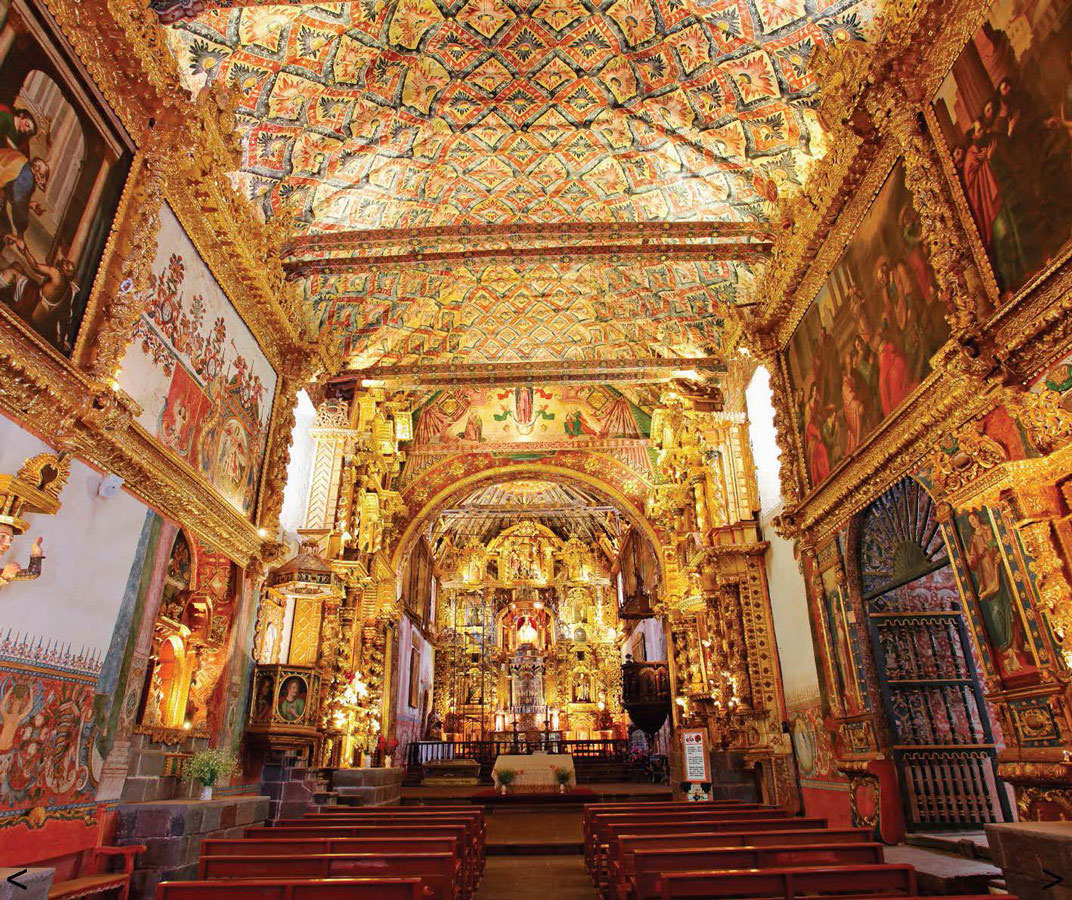 Suspension Bridge Inca and Colonial Checacupe
Next, we made our way to Checacupe, a small colonial town that maintains an authentic Incan suspension bridge. The boys bravely crossed the swinging bridge with no fear!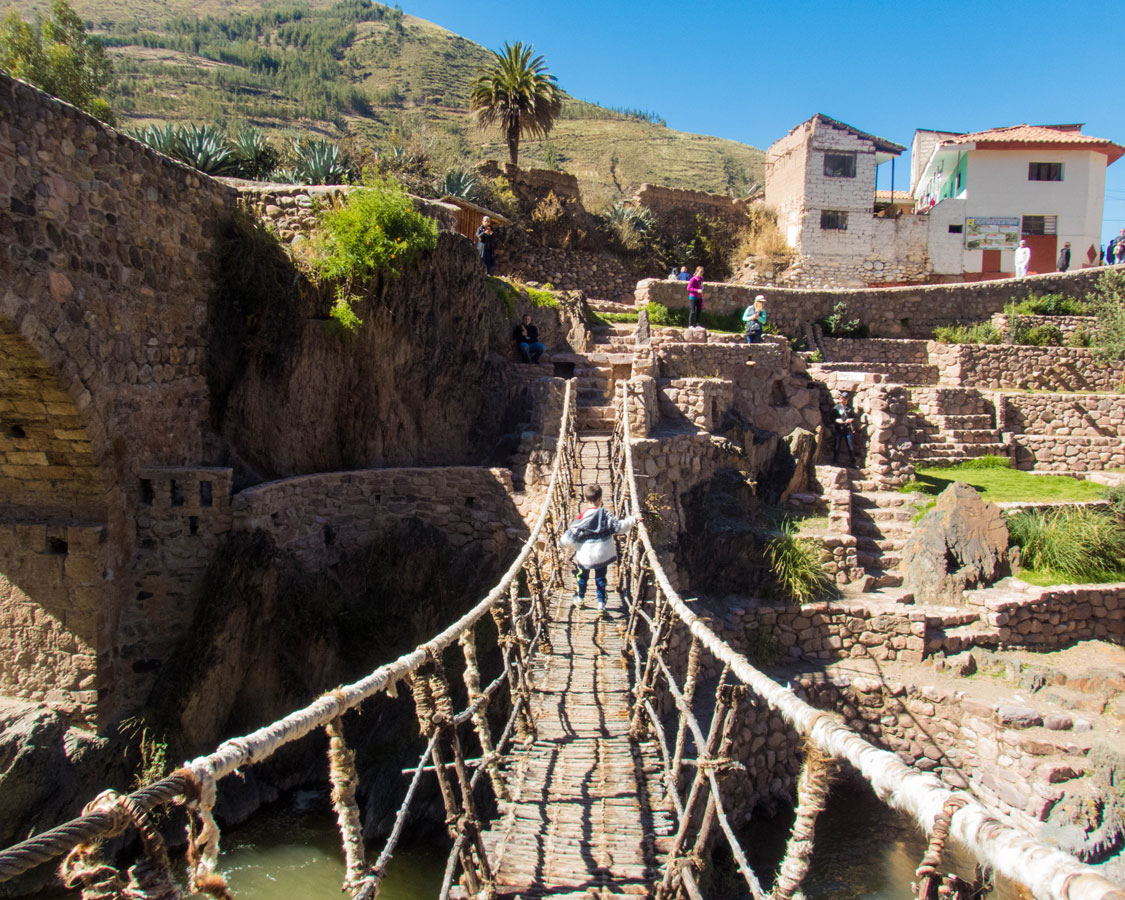 Archaeological Complex of Raqchi
Our next stop was the Inca ruins of Raqchi. The boys raced around the complex finding pieces of pottery and taking photos of the incredible architecture.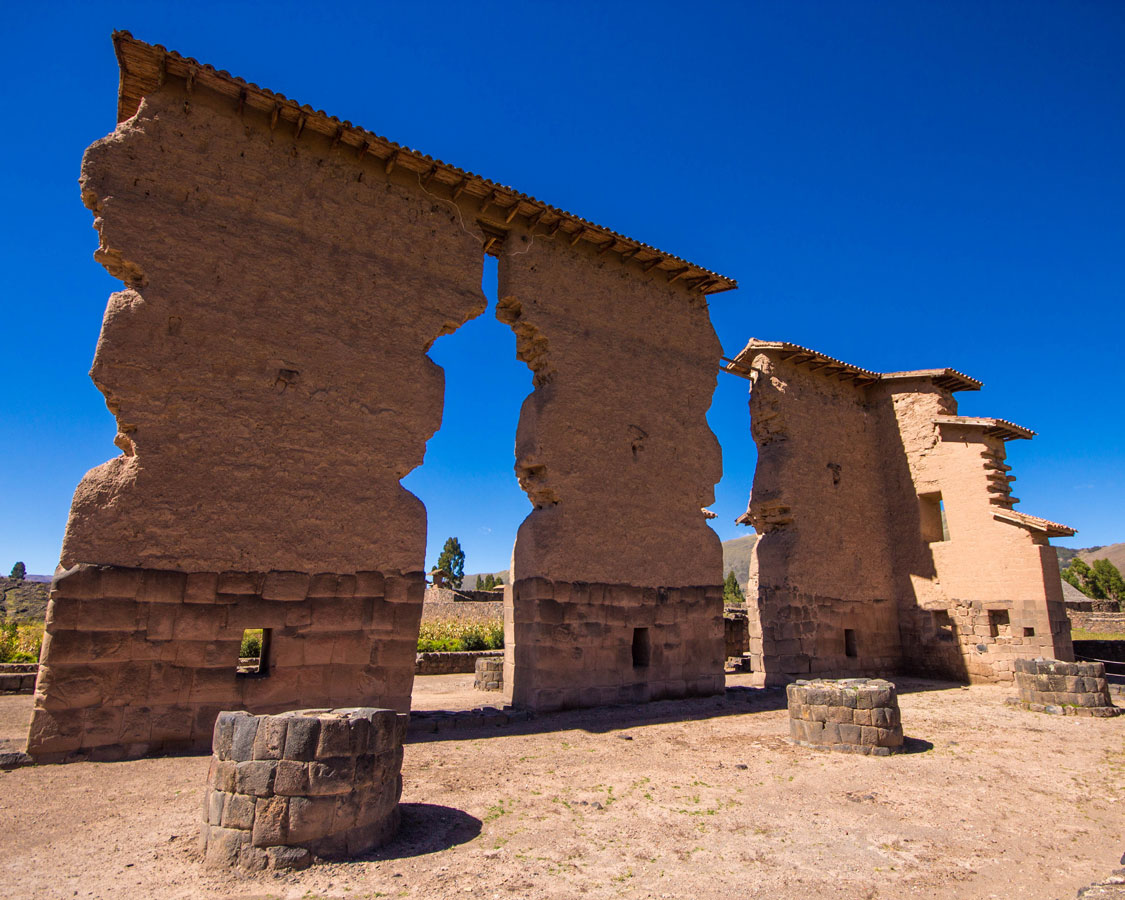 La Raya
La Raya Pass is the highest point on the Cusco to Puno journey. At 4338 meters, the crisp air was refreshing, and the views of the Andes mountains were absolutely unforgettable.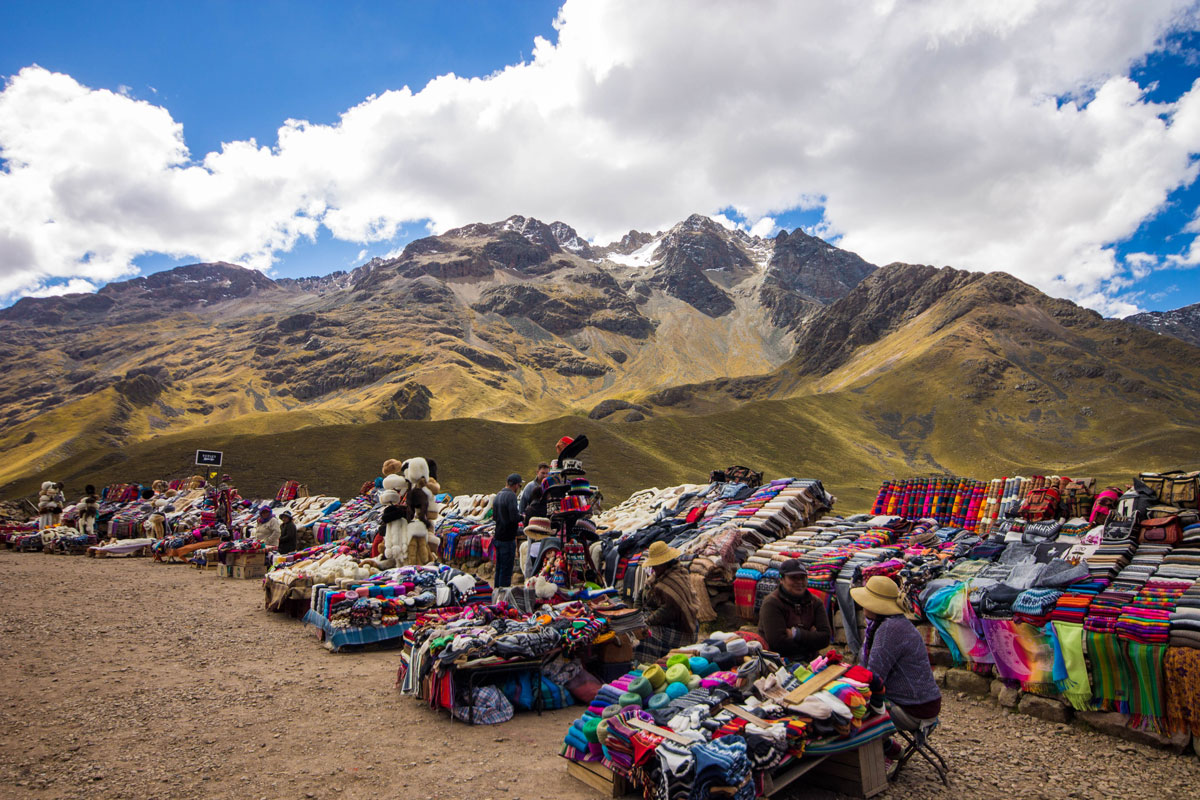 Pukara
Pukara, Peru is famous as the birthplace of the tiny bull statues that adorn many of the houses in rural Peru. It also houses a museum of pre-Incan artifacts and the beautifully adorned Church of Pukara.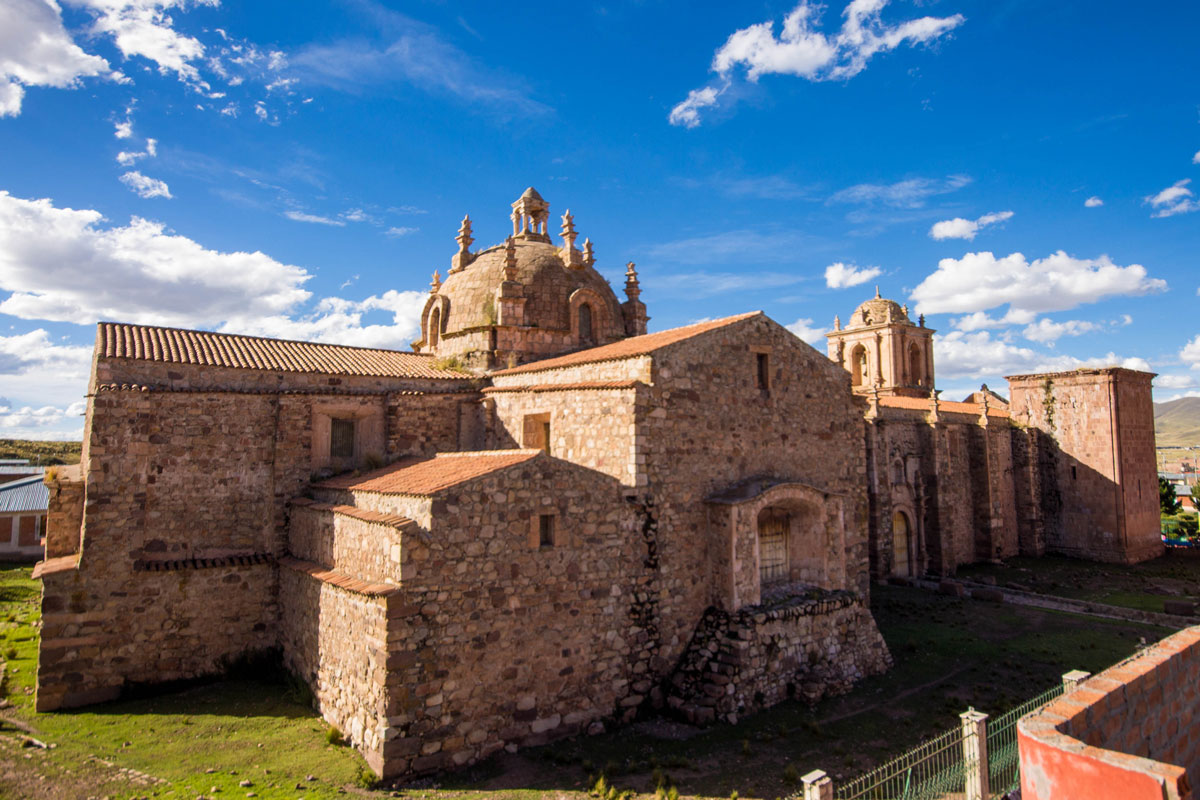 Where to Stay in Puno, Peru: Libertador Hotel Puno
When we arrived in Puno, we were picked up by Kuoda Travel at the bus station and driven to our hotel, the Libertador Lago Titicaca. The hotel was beautiful with amazing food. It also has its own marina, which makes a trip out on Lake Titicaca very easy.
Check their prices and availability here.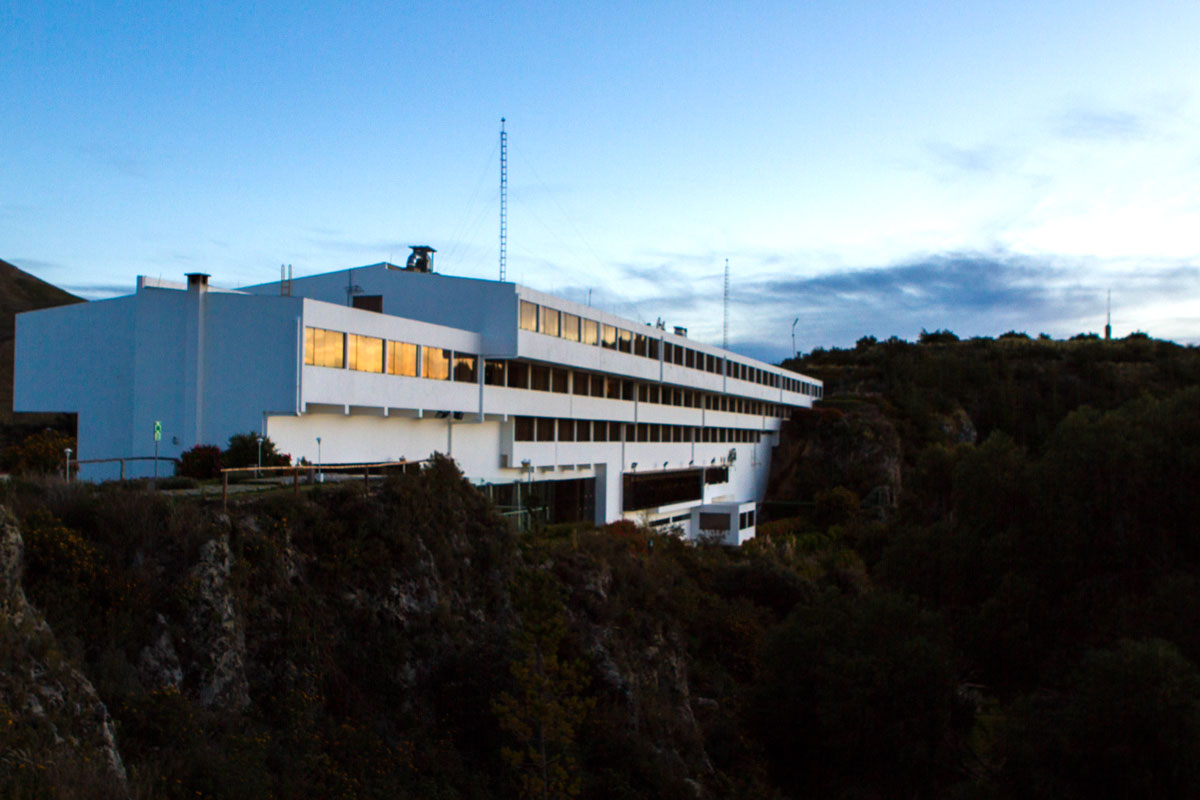 You can check out the prices and availability of other hotels in Puno Peru here:
Where to Eat in Puno Peru: Mojsa Bar in Puno Peru
After some down time, we headed into downtown Puno for some food. We chose a popular spot among Puno locals, Mojsa Bar. We dined on Alpaca steaks before enjoying delicious local deserts.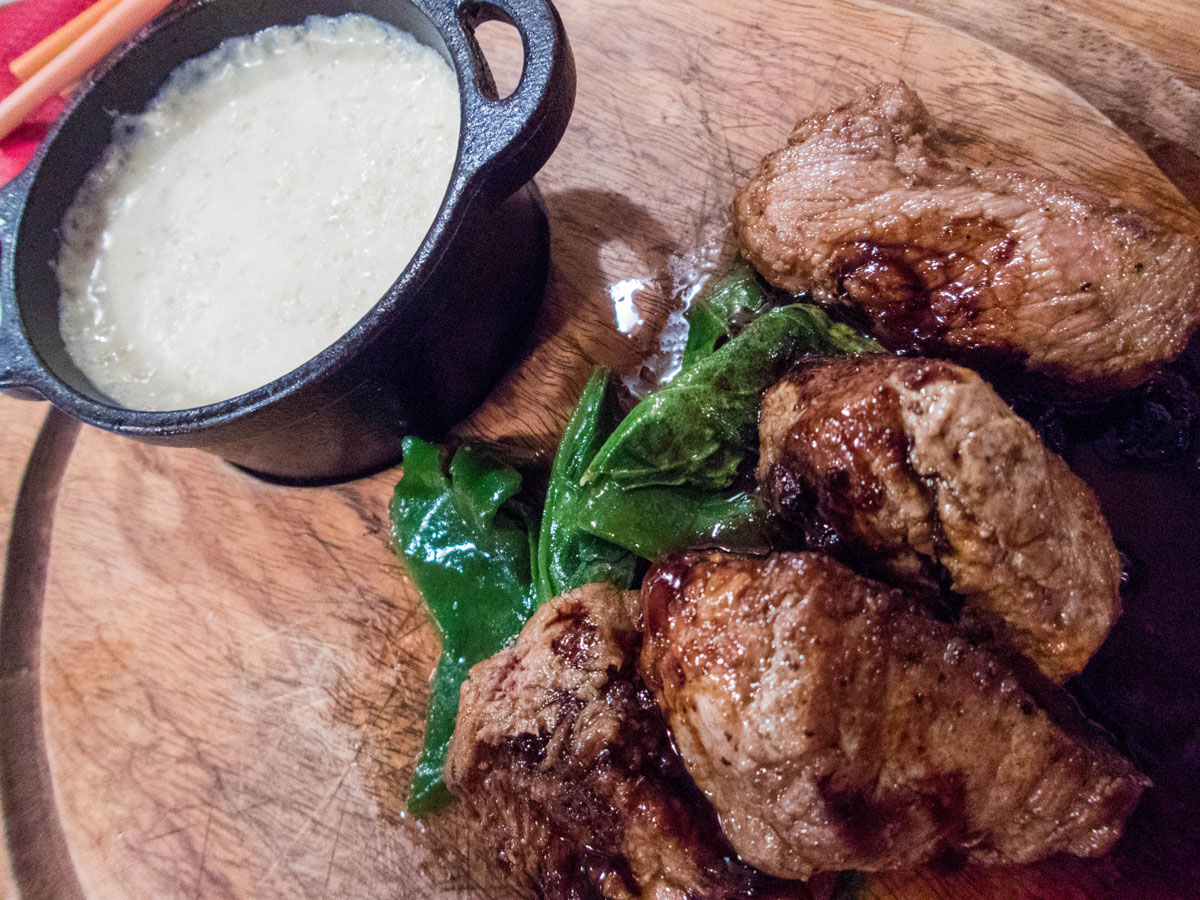 Day 9: Lake Titicaca Peru
The next morning I woke early to take in the sunrise over Lake Titicaca. Christina and the boys woke later and we met for a great breakfast at the Libertador Puno. Refreshed, we made our way to the marina. Here our Taquileano boat crew brought us out for a day cruise in Lake Titicaca.
Isla de Los Uros Floating Islands
Our first stop on Lake Titicaca was the floating Uros Islands. These reed islands on Lake Titicaca were amazing. We met the local families who called them home and learned how they were built. And we also learned what life was like for the Uros people. There were many children, and our boys spent much of the time running and playing with the local children.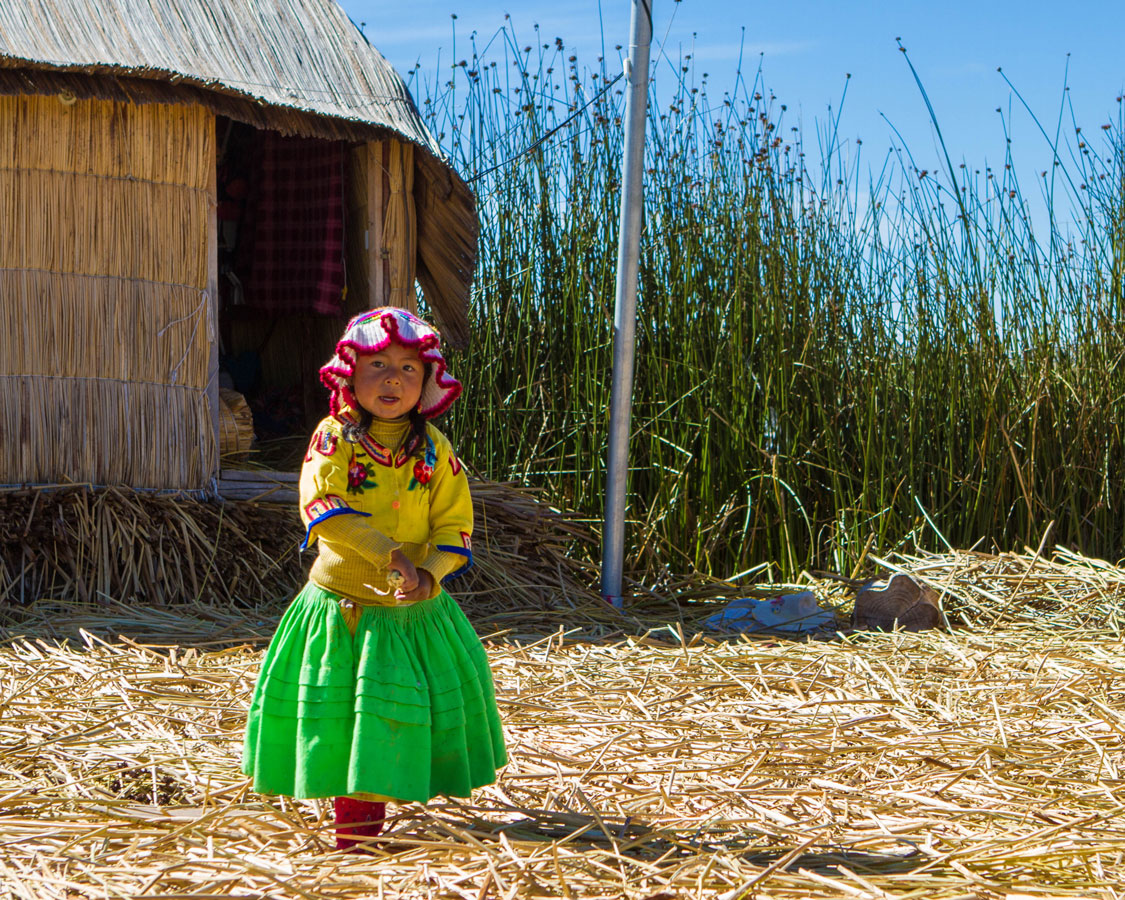 Isla Taquile
From floating islands, we headed to what looked like a more typical island on Lake Titicaca, Isla Taquile. But the view from the waters belied the amazing and unique culture of the local Taquileanos. Like the Uros people, they have developed their own unique society. We had lunch with gorgeous views. And then explored the island while the boys played marbles with the local children.
Read about all the fun we got up to on Lake Titicaca here.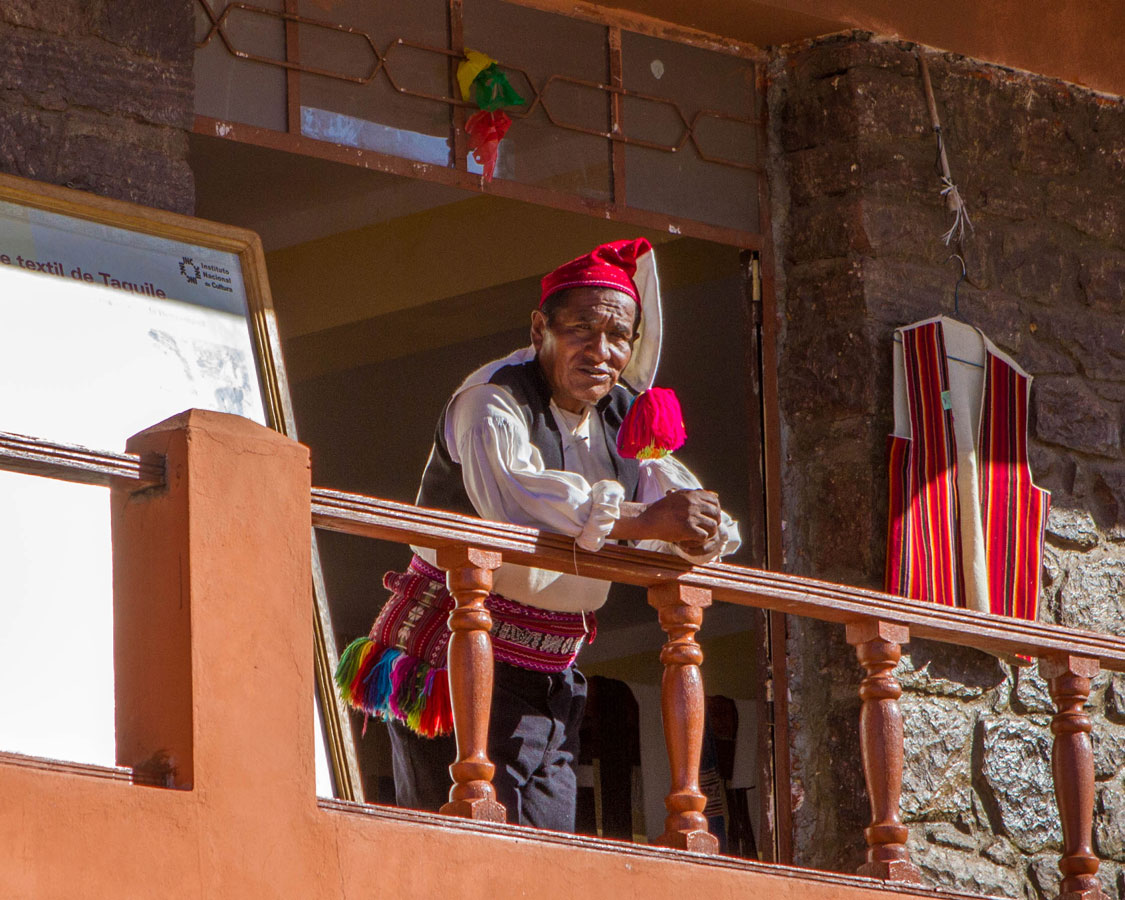 Day 11: Road Trip from Puno to Colca Canyon
The next morning we woke early and prepared for another epic drive. We would be leaving Puno and the shores of Lake Titicaca for a road trip from Puno to Chivay where we would have a chance to see the incredible Andean Condors in Colca Canyon. But there is a lot to see between these two cities!
You can check out all the details about our drive to Colca Canyon and what we saw on our road trip to Colca Canyon here.
Chullpas in Sillustani Peru
Our first stop on the way to Chivay, Peru was the town of Sillustani. Here we explored the Chullpas, ancient, pre-Incan stone funeral towers. An island off the shores is also home to one of the countries Vicuna sanctuaries.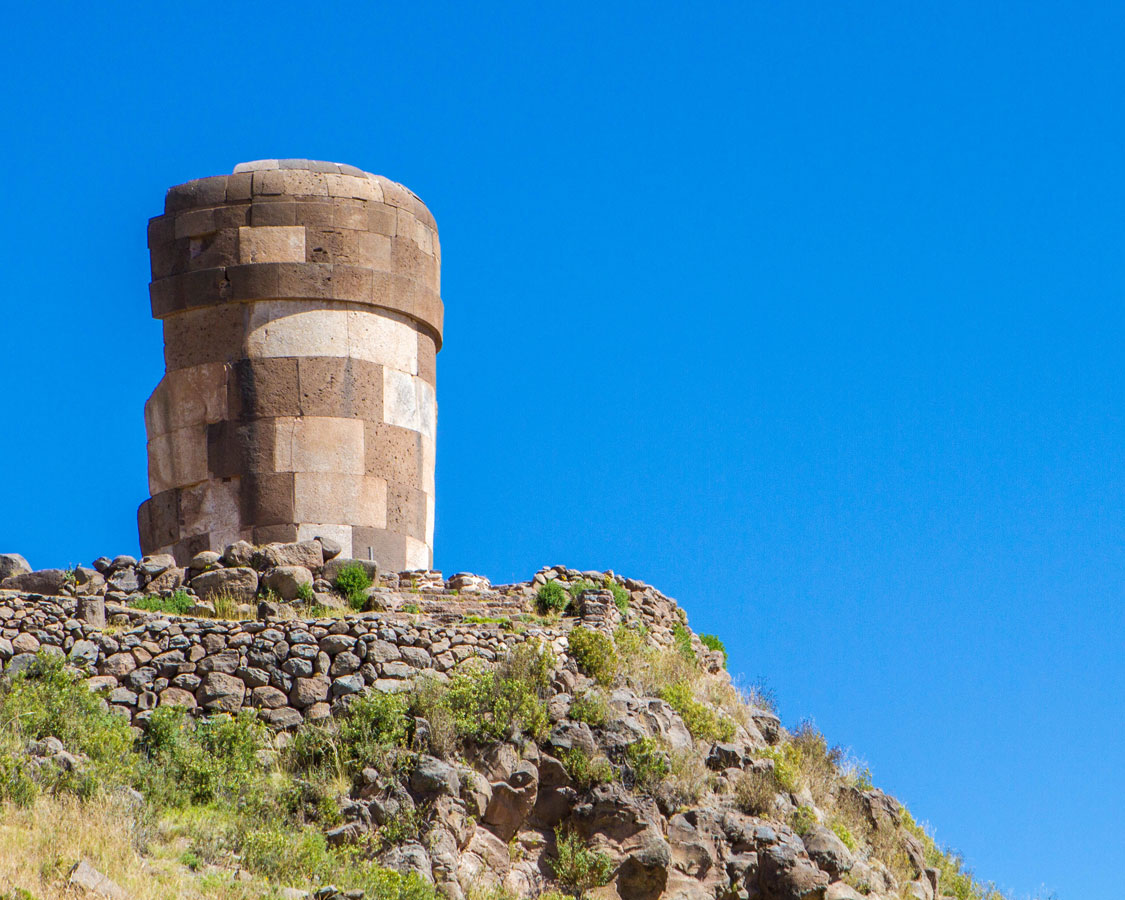 Small Peruvian Villages
Next, we stopped a small Quechua village where we met a local man who invited us into his home. He showed us how local artwork is made and created a potato and clay remedy to help C's ailing stomach.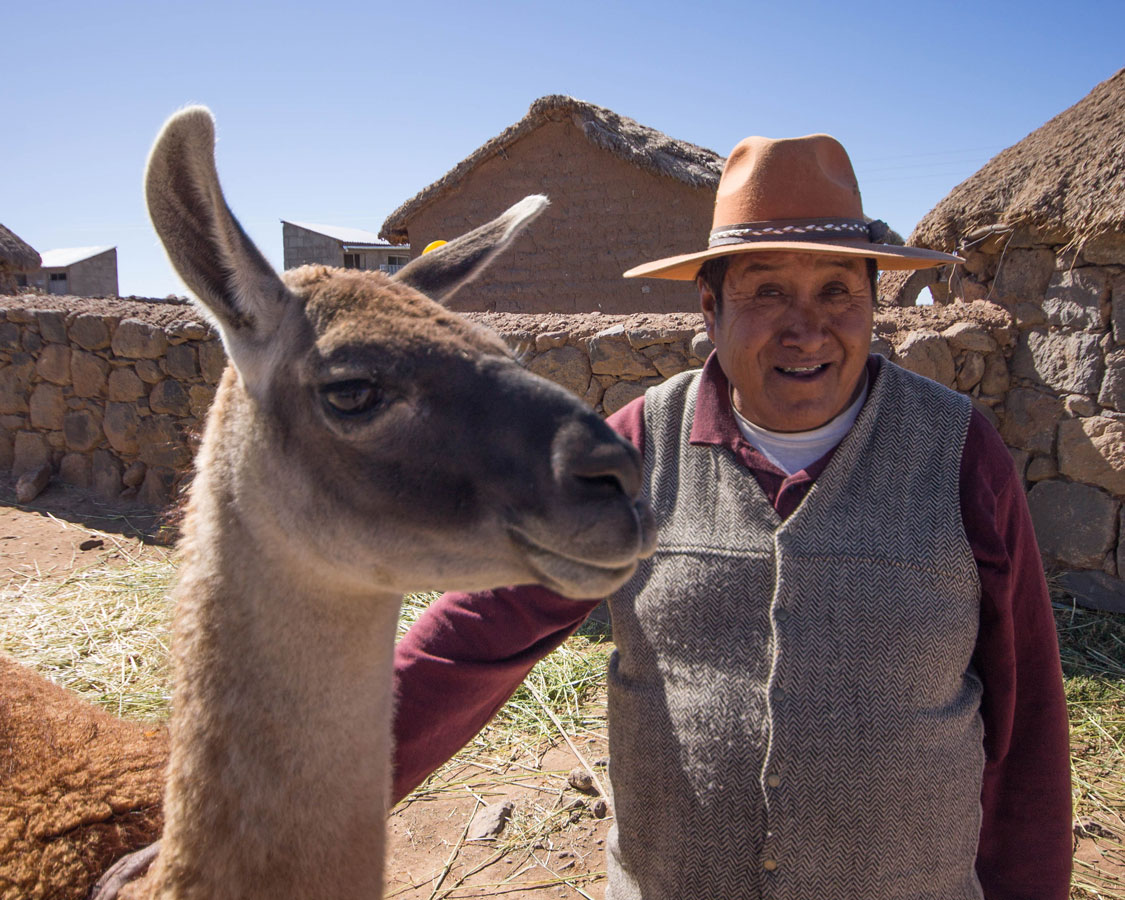 Chilean Flamingos
As we passed through the high Andes, we were dazzled by the views of the lakes and blue skies. At one point our driver pointed out a flock of Chilean flamingos that often make a home in the mountains. So we pulled over to look. This put us right in the middle of a cow pasture! It was moments like that that made us realize how great travel to Peru with family really was.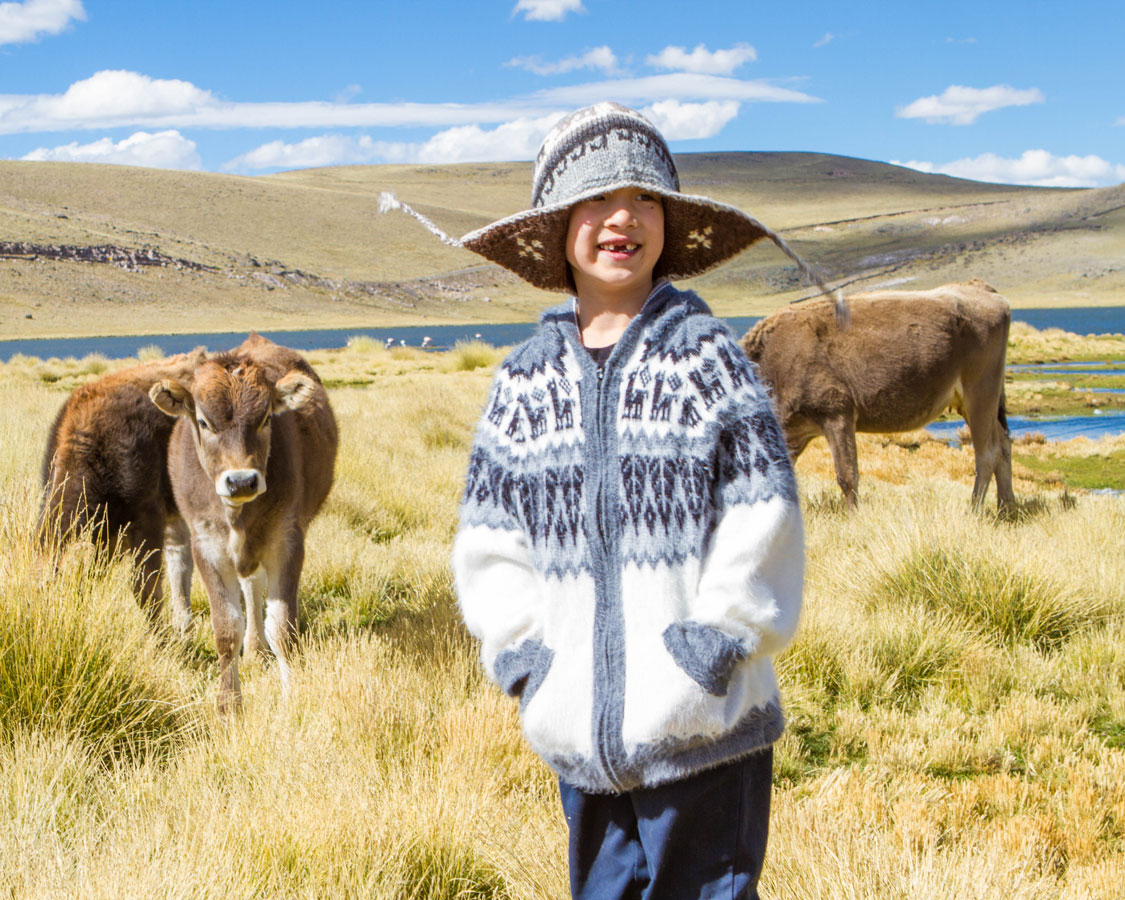 Patapampa Pass
Our final stop on our road trip to Colca Canyon was Patapampa Pass. At 4,910 meters above sea level, Patapampa pass is the highest navigable pass in the Americas. And one of the highest places in Peru comes with a view. There are no less than 7 volcanoes visible from the pass! These long road trips were becoming one of the greatest ways to tour Peru.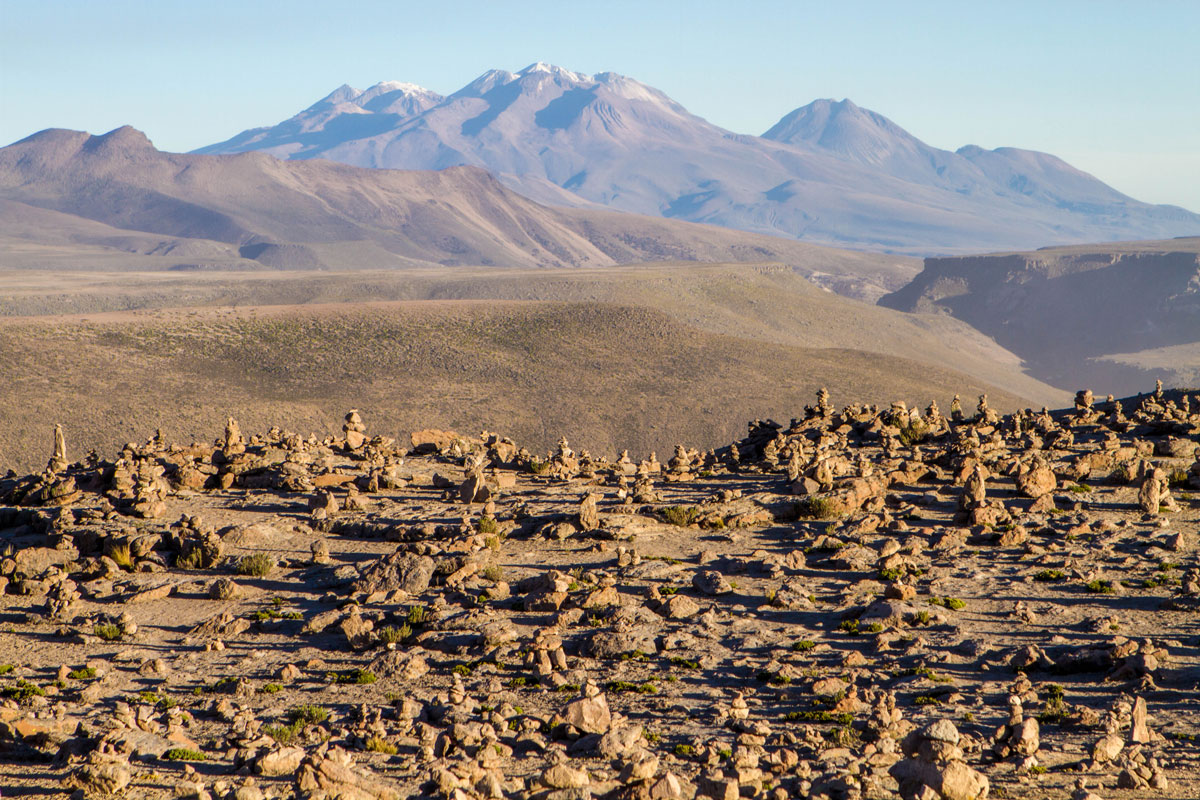 Where to Stay in Chivay, Peru: Hotel Aranwa Pueblito Encantado Del Colca
It was late when we arrived at our hotel, the Hotel Aranwa Pueblito Encantado Del Colca. We loved the village style layout of the hotel. And our room had a wood burning fireplace that did a great job of taking the edge off of the cool night. Find out their prices and availability here.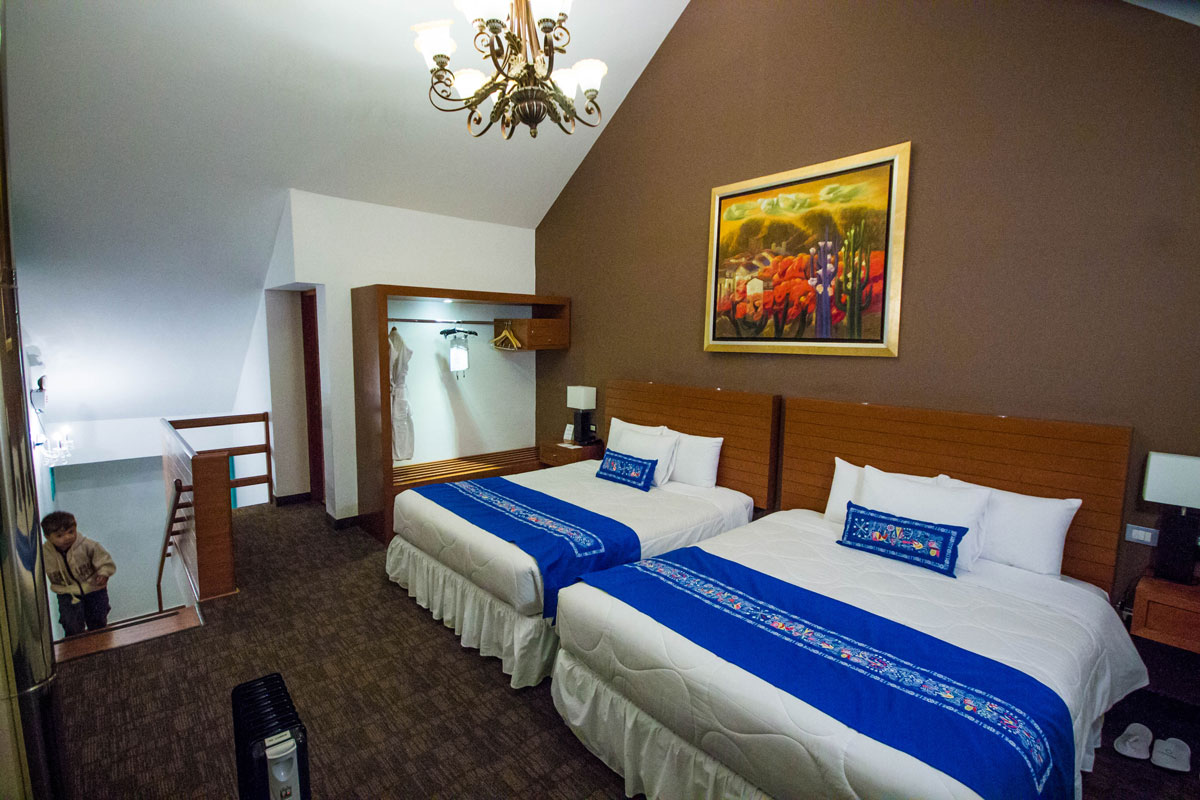 You can find the prices and availability of other hotels in Chivay, Peru here:
Day 12: Colca Canyon and Road Trip to Arequipa Peru
We woke the next morning to discover that one of the nearby volcanoes had erupted. The site of the ash pouring into the sky was amazing! What a perfect experience to get our day exploring Colca Canyon started.
Drive along Colca Canyon
We made our way along the edge of Colca Canyon stopping frequently to take in the amazing views. Agricultural terraces are everywhere in Peru. Most have been in place since before the time of the Inca. And they are still in use today.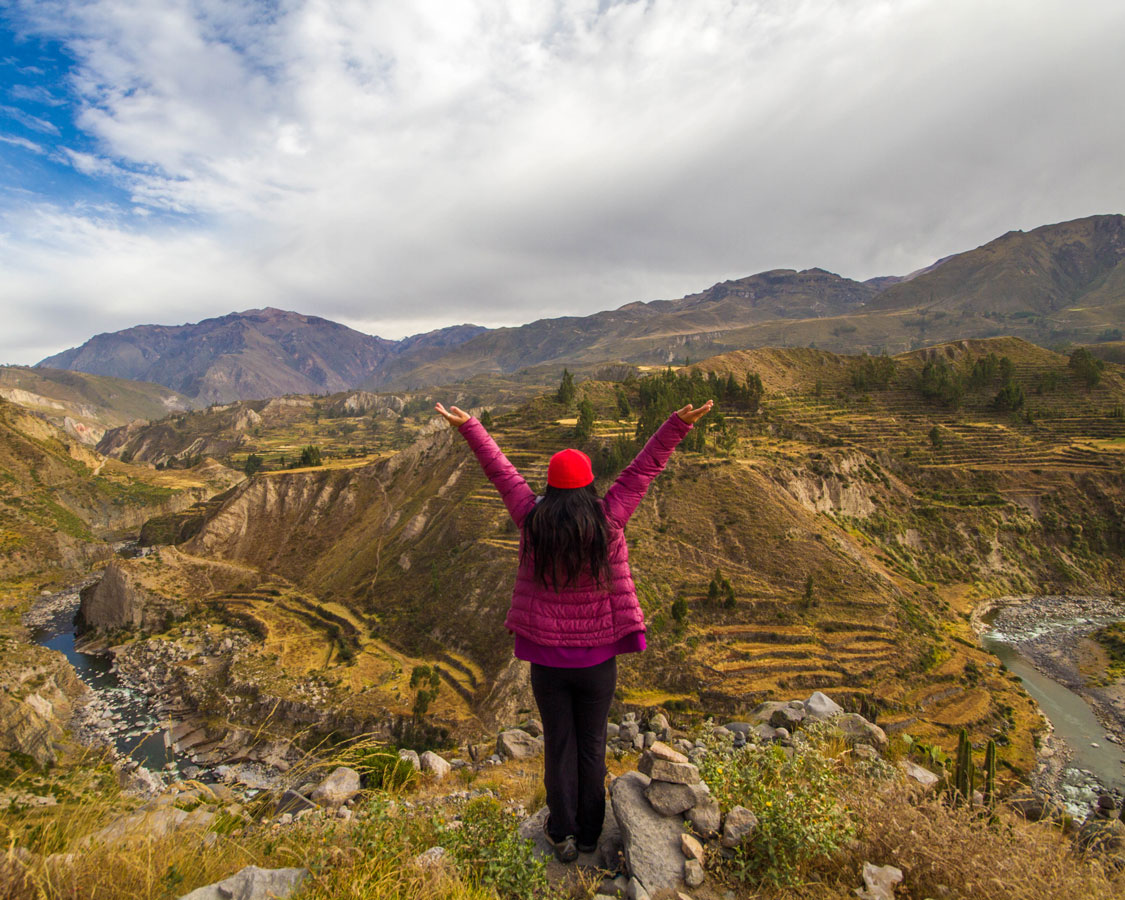 Colca Canyon Condors
We finally made it to the Peru Condor Sanctuary. And what a show they put on! C counted at least 100 condors. However, he never stopped to check if he was counting the same ones twice. But nevertheless, it was unbelievable watching these huge birds cruise. If you can make it to Colca Canyon for a Peru family vacation, it will be something you won't forget. At times the birds were meters above our heads.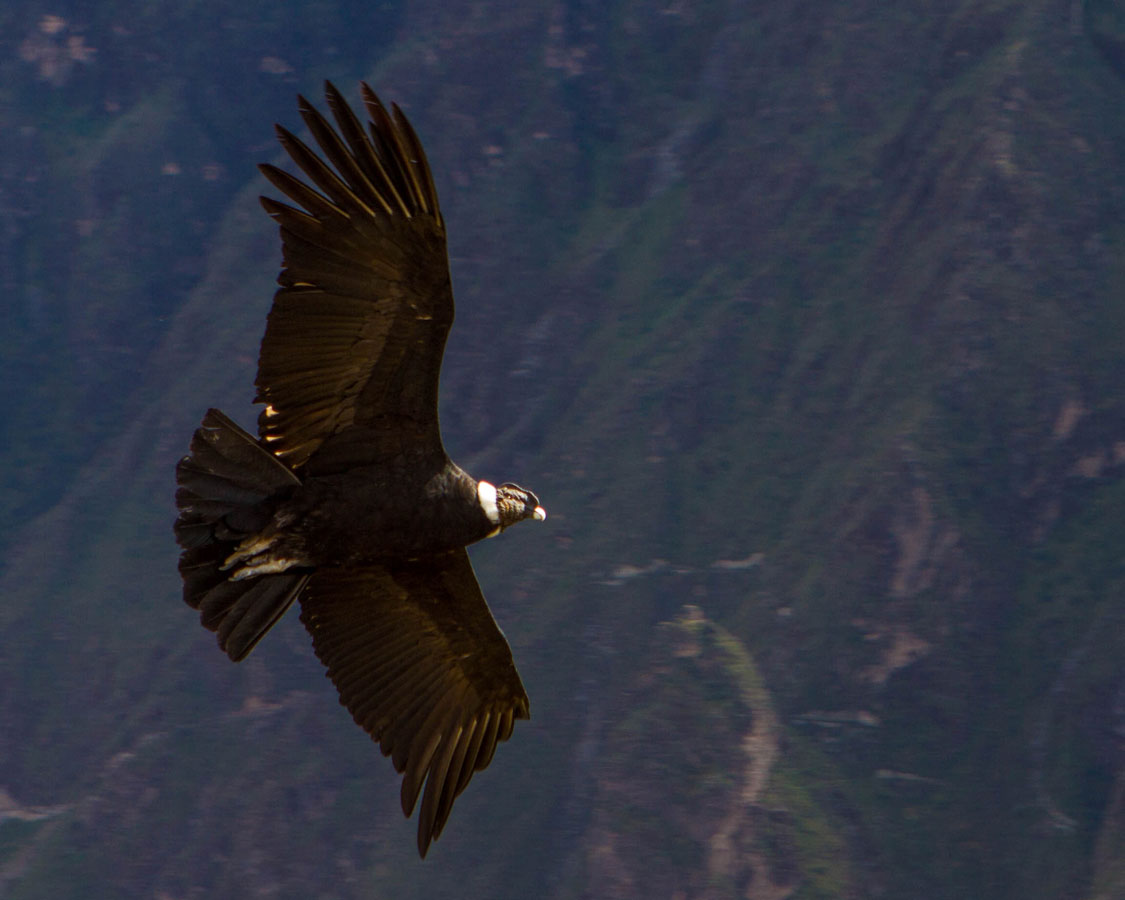 Road trip to Arequipa
As the day wore one, the condors became less and less frequent. So we began our drive from Chivay to Arequipa. On the way, we stopped to explore the market and church in the quaint town of Sibayo, Peru. An earthquake almost completely destroyed the church but it has since been rebuilt.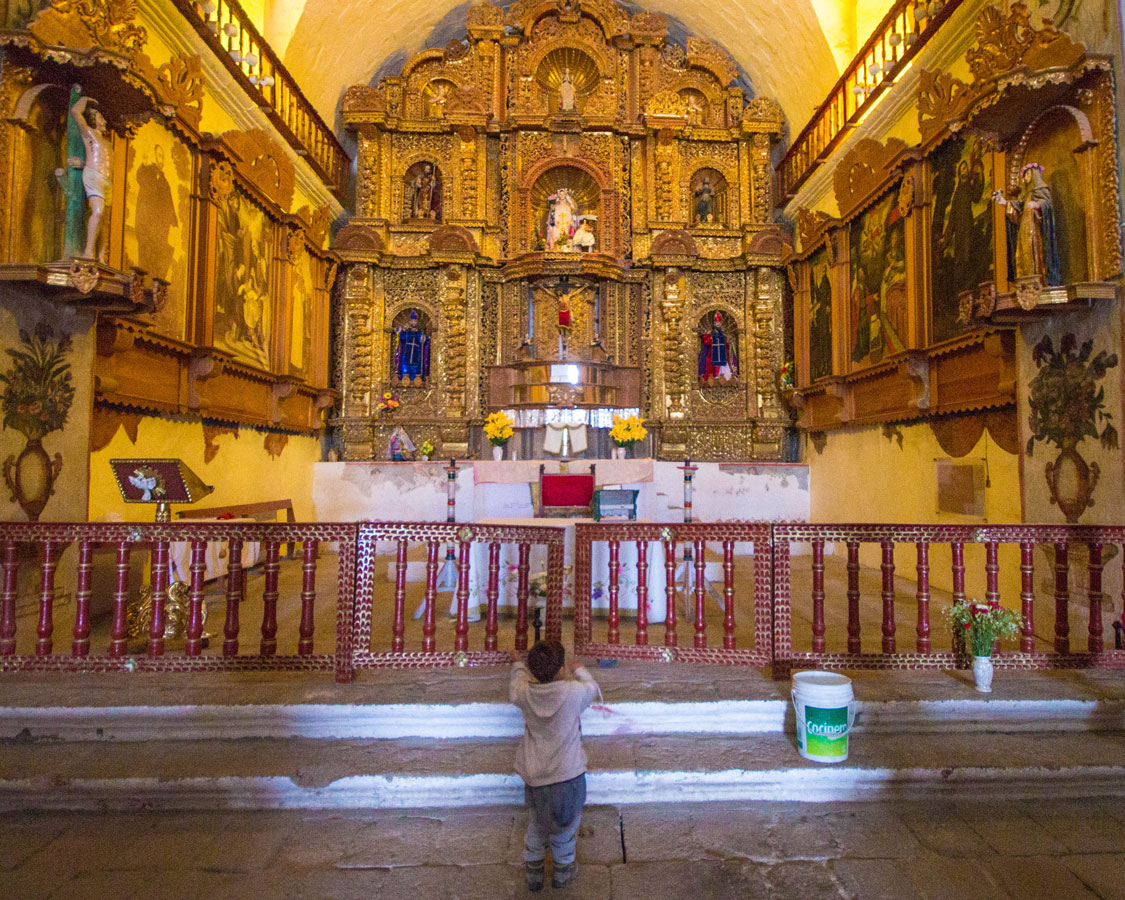 Where to Stay in Arequipa Peru: Libertador Hotel Arequipa
We finally made it to the city of Arequipa. We checked into our hotel, the Hotel Costa Del Sol Arequipa. The hotel was regal. The foyer was one of the most elegant we came across during our travel in Peru. However, the boys weren't quite sure what to make of the house Galapagos tortoise that was roaming the grounds. Discover their prices and availability here.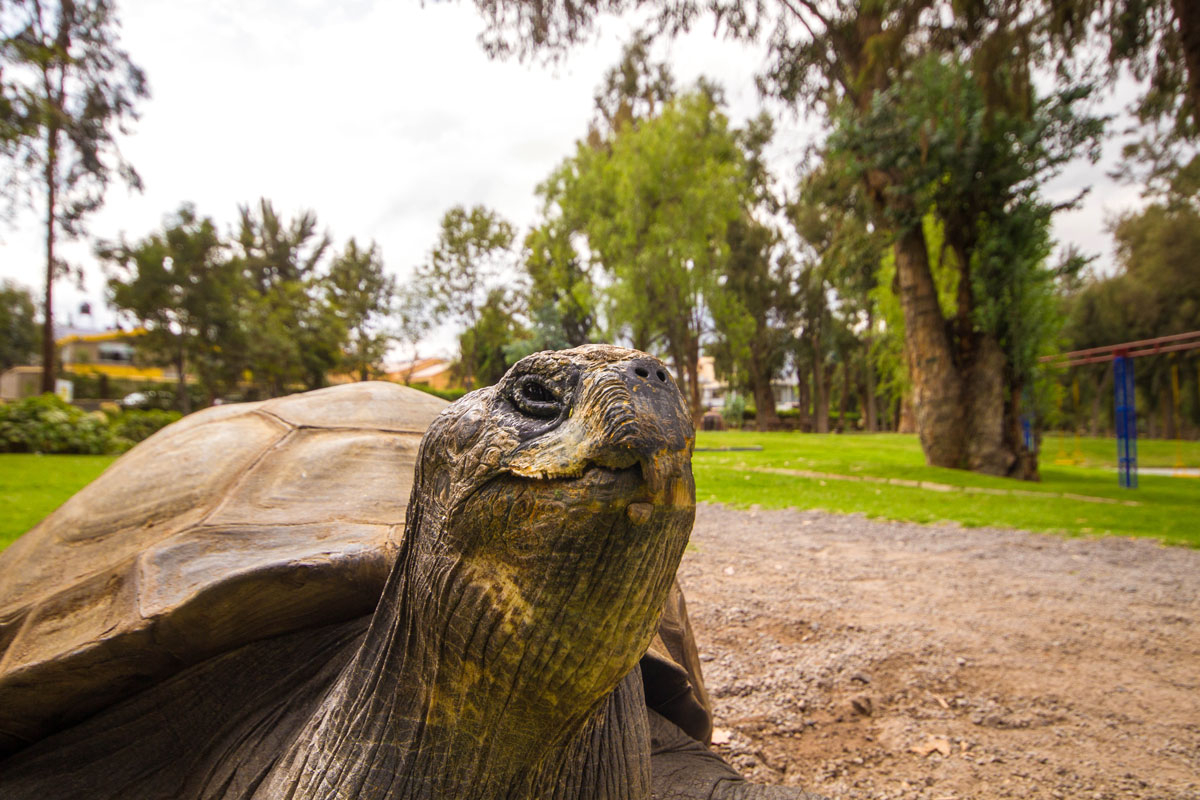 You can check out the prices and availability of other hotels in Arequipa, Peru here:
Arequipa
Our hotel was walking distance from the main square, so we had time to explore before our dinner reservation. We wandered the square and some of the markets.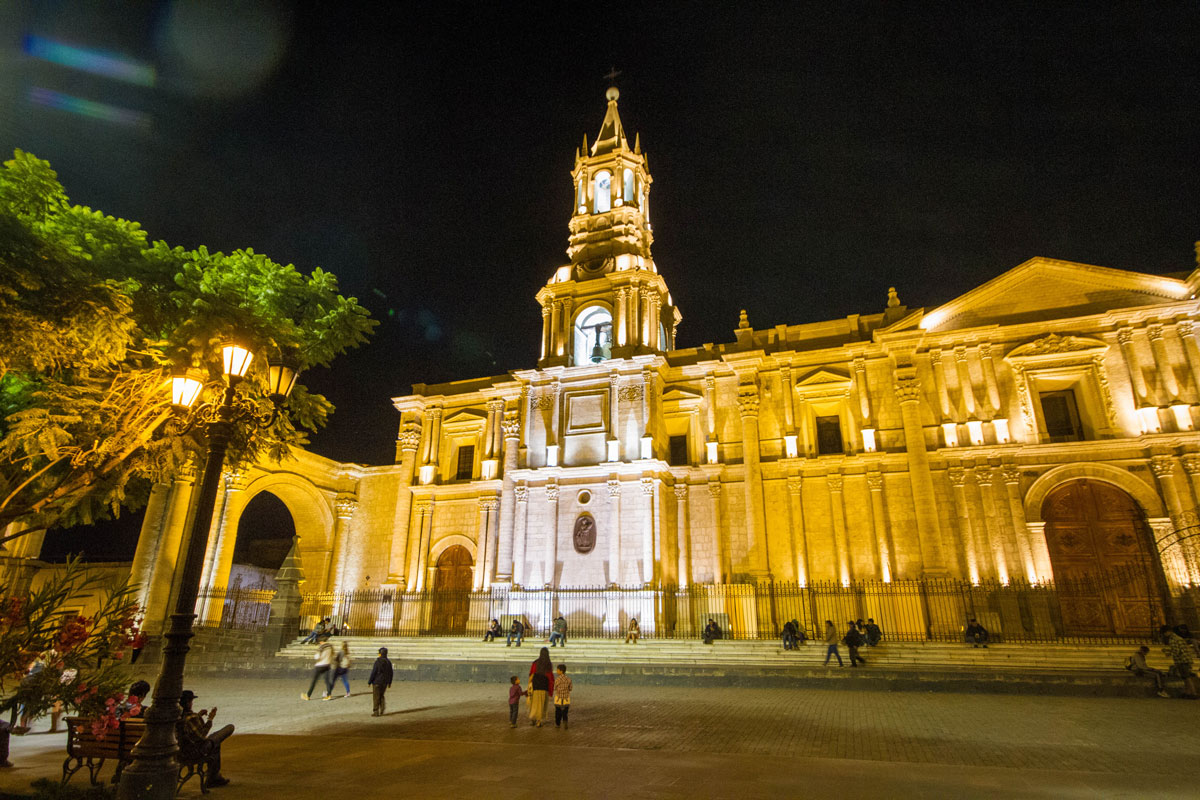 Where to Eat in Arequipa, Peru: Zig Zag Restaurant
Our dinner that night was at Zig Zag. A fun and laidback restaurant with a beautiful atmosphere. They also had incredible kids meals that the boys could not get enough of. It was one of the best meals during our two weeks in Peru.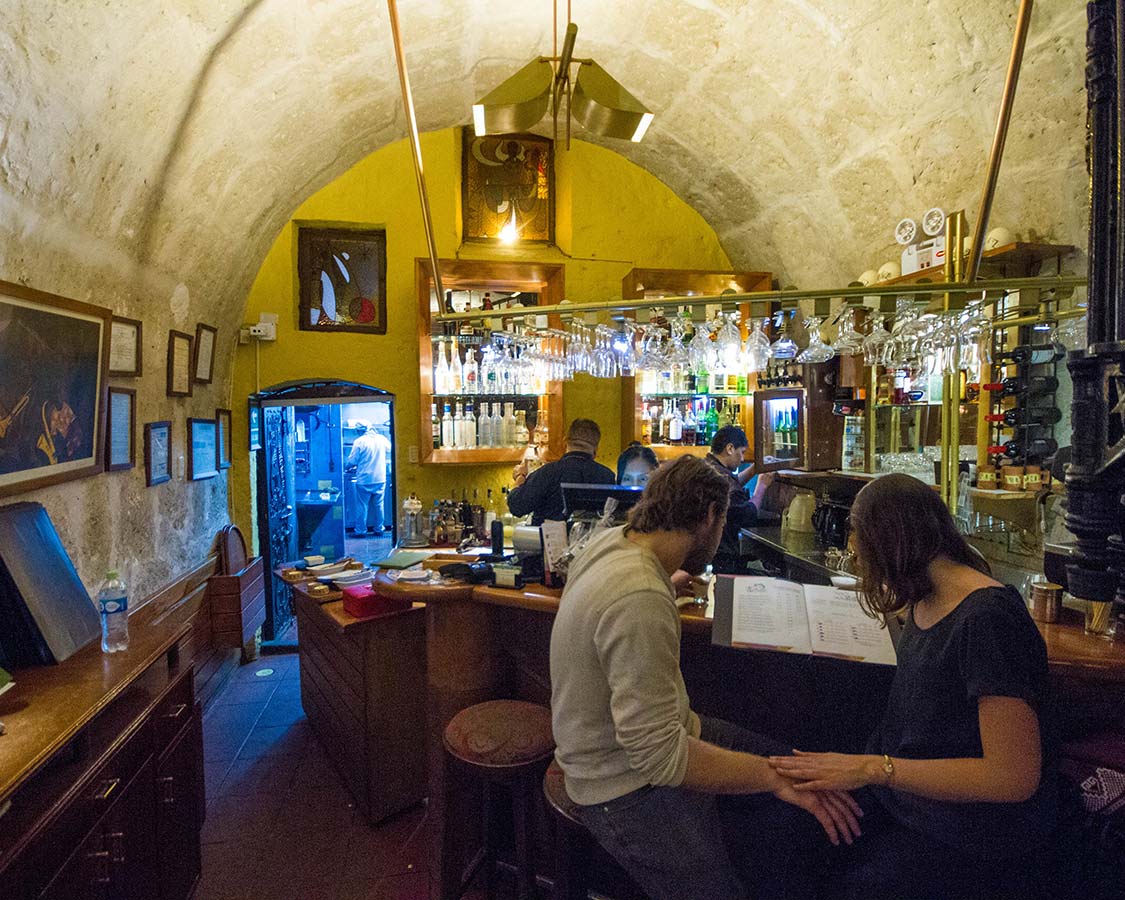 Day 13: Arequipa Tour
The next morning we woke and had a great poolside breakfast at the Libertador Arequipa. After we cleaned up we met our city guide for a walking tour of Arequipa, Peru with children.
Monasterio Santa Catalina
Our first stop was the Santa Catalina Monastery. This incomparable colonial district is a small city within a city. It dates back to 1580 and for much of its history it was a closed convent accessible only by women.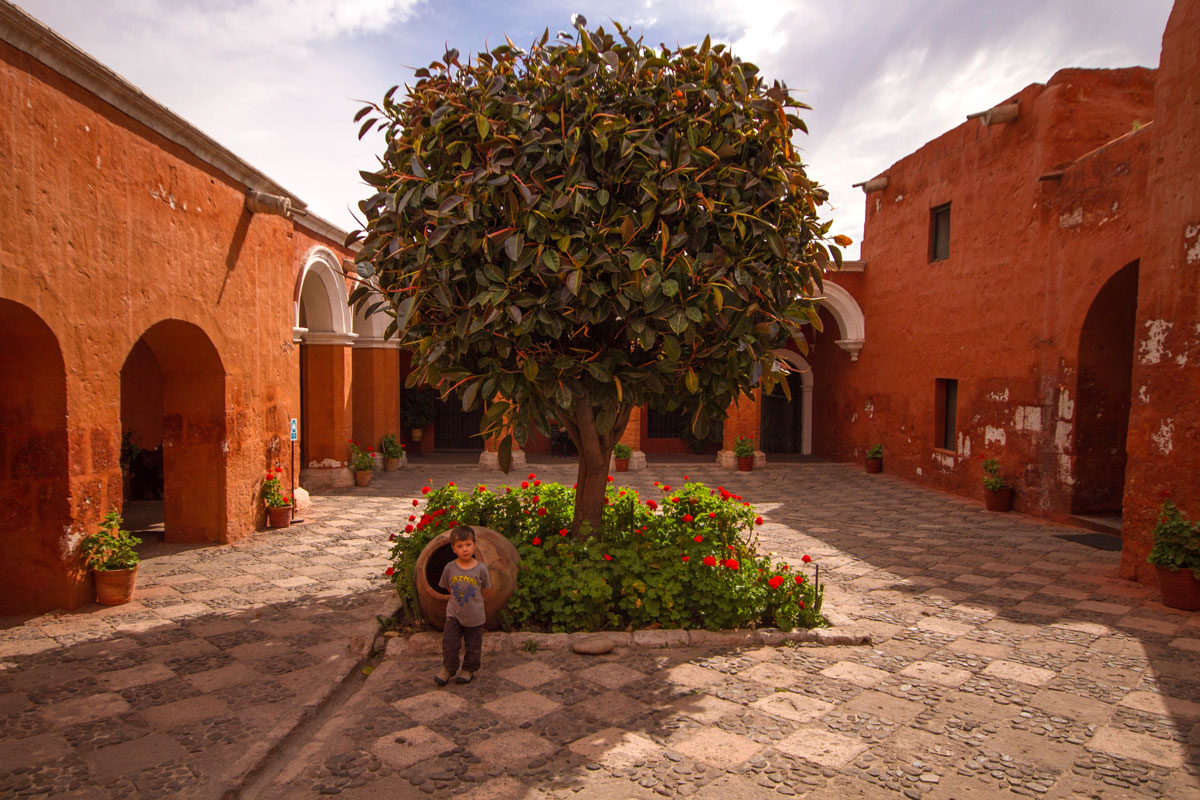 Visiting the Ice Maiden at the Catholic University of Santa María's Museum of Andean Sanctuaries
Next, we visited one of the most unique museums in Peru. The Museum of Andean Sanctuaries is where the remains of the ice princess, also known as the Ice Maiden, or Juanita, are housed. These remains are the best-preserved remains of an Incan human sacrifice and were found high up in the Andes mountains.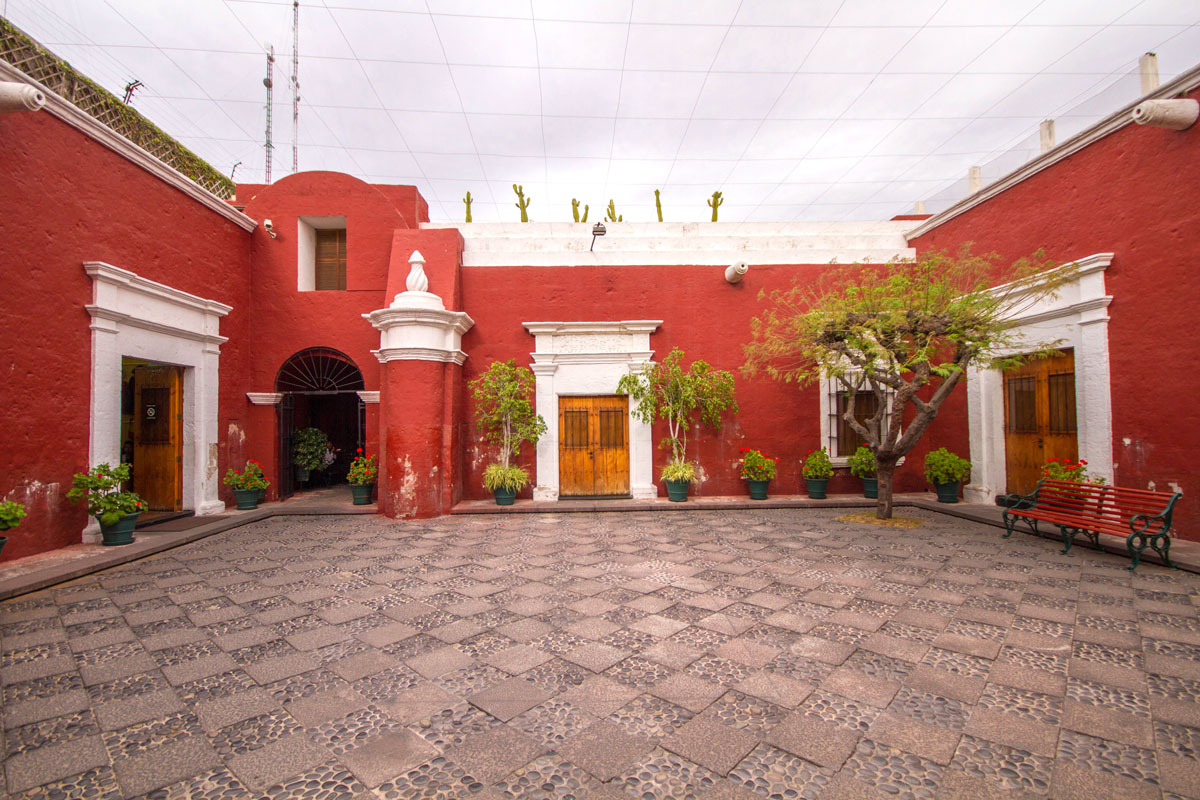 Taking in the views of El Misti Volcano in Yanahuara District in Arequipa Peru
Our time in Peru was almost at an end. We met the van for our drive out to the airport. But along the way, we stopped in the Arequipa suburb of Yanahuara. Here we had incredible views of the El Misti volcano rising into the air over the city. This would be our last view in Peru for this trip. And it was a beautiful one.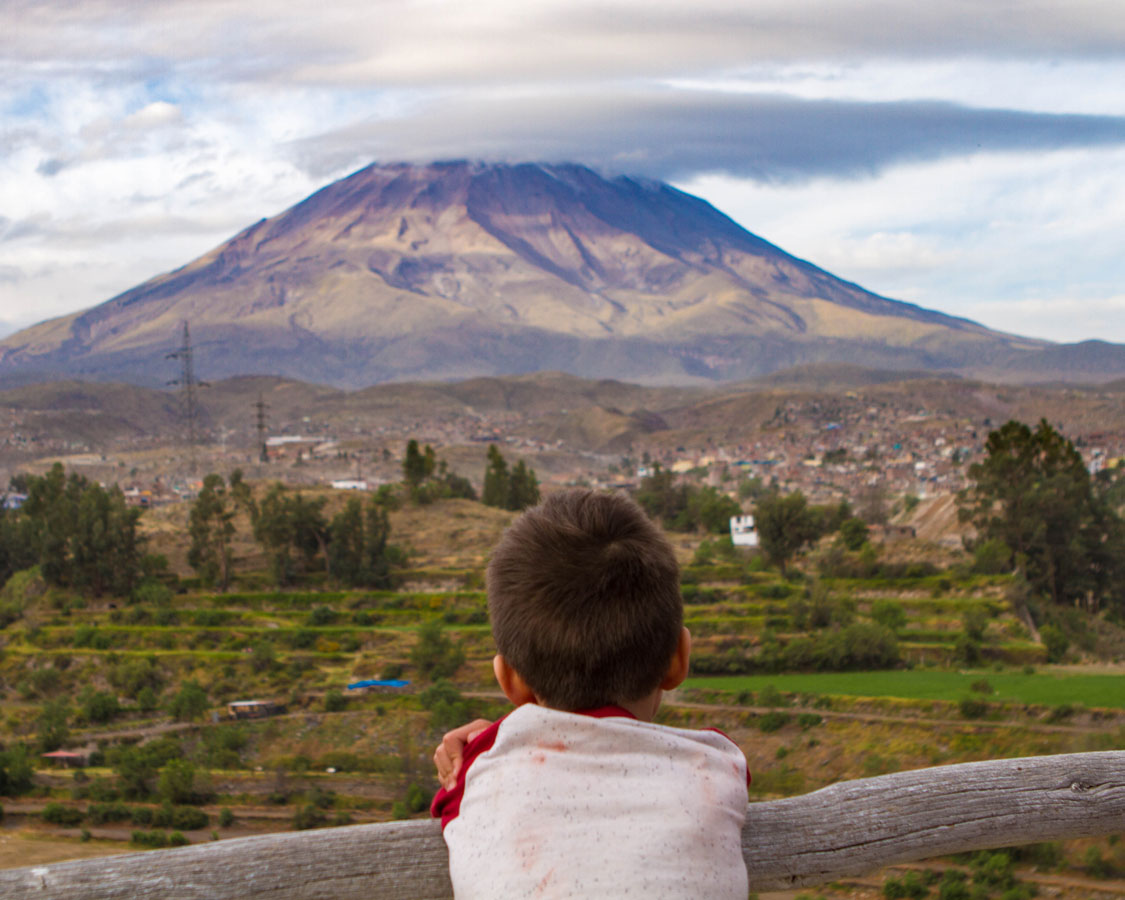 As we arrived at the airport and said a warm goodbye to our driver and guide, we were already missing the country. Peru family travel was incredible. The people were warm and friendly. The views were stunning at every point. And the food was beyond belief! And visiting Peru with kids wasn't nearly as difficult as we had been led to believe. In fact, our two weeks in Peru with kids stands out as one of our top family adventures.
Have you dreamed of travel to Machu Picchu with kids? How about another Peru family adventure? What are some of the things holding you back?
Wandering Wagars is a participant in the Amazon Services LLC Associates Program, an affiliate advertising program designed to provide a means for sites to earn advertising fees by advertising and linking to amazon.com, amazon.co.uk, amazon.ca. Amazon and the Amazon logo are trademarks of Amazon.com, Inc. or its affiliates.
You May Also Like To Read:
Pin This Post For Later: