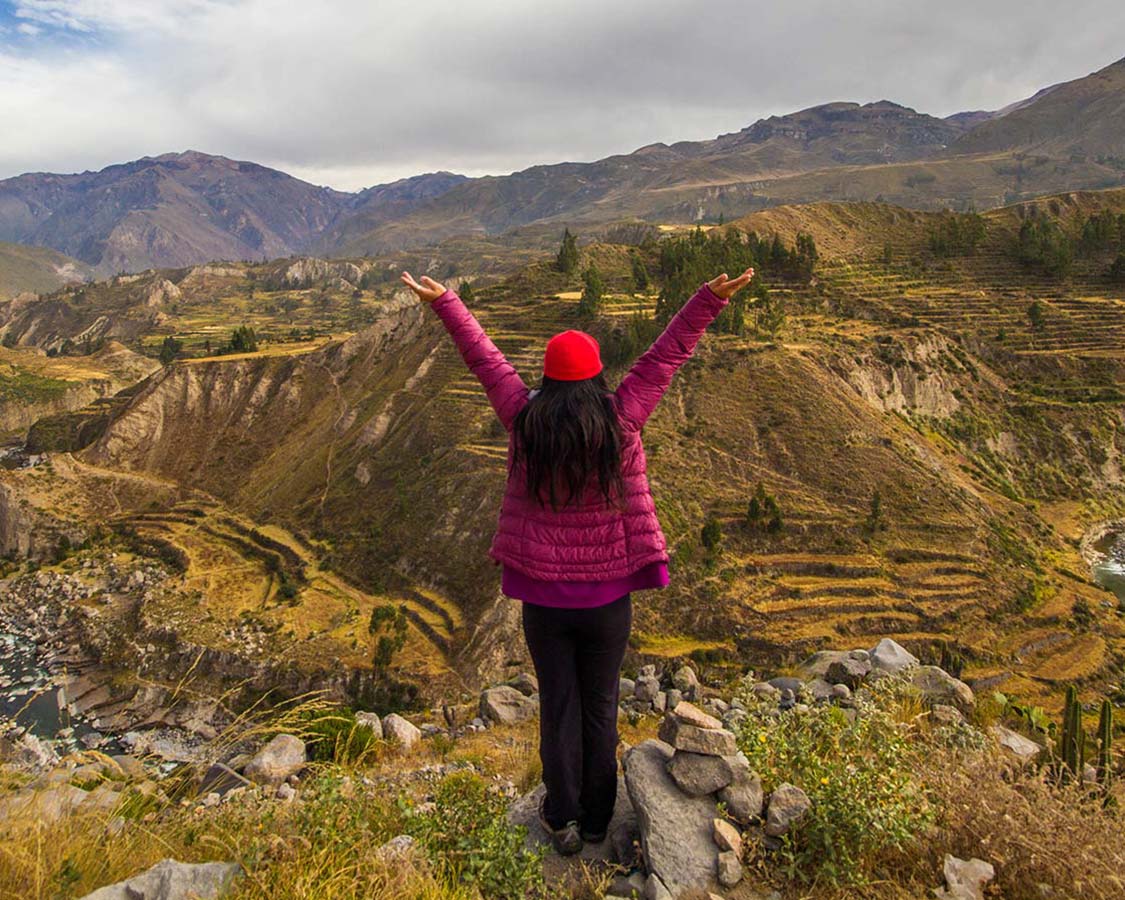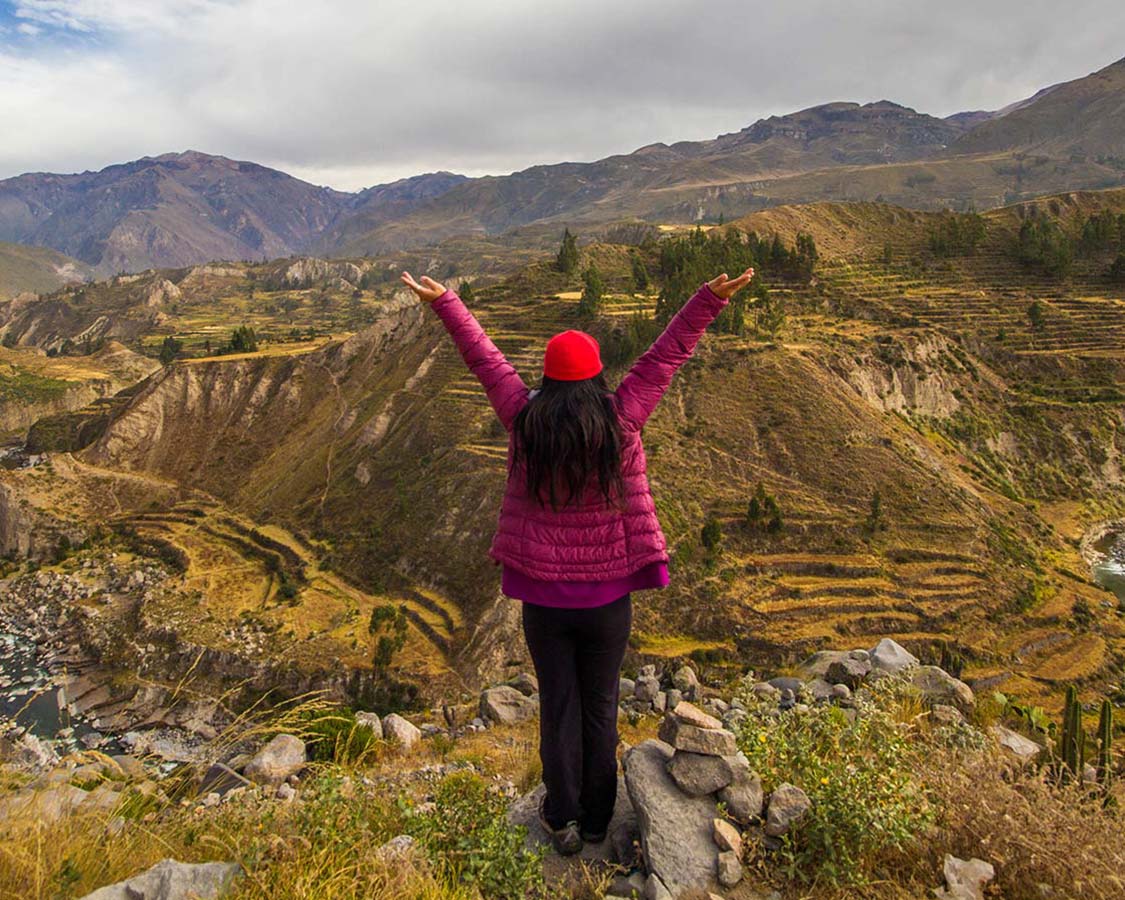 Family Travel To Peru Packing List
This post may contain compensated links. Find more info in our disclaimer
A trip to Peru sets in motion a series of discoveries that are almost unmatched by any destination in the world. Few countries have the unique mix of diverse culture, landscape, history, and mystery that has made Peru such a world-class travel destination. But figuring out a Peru Packing list can be almost as confusing as planning the actual trip. So we're here to help and lay out what you need to pack for Peru.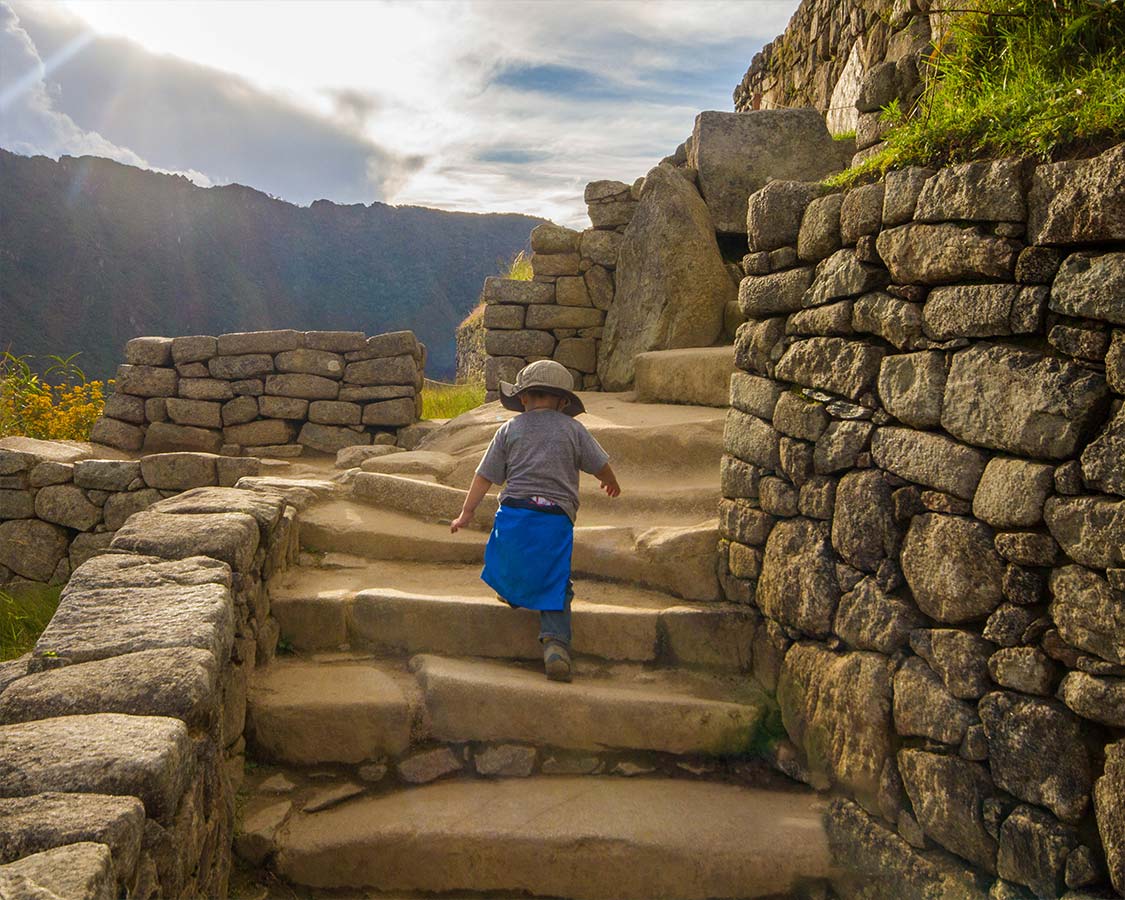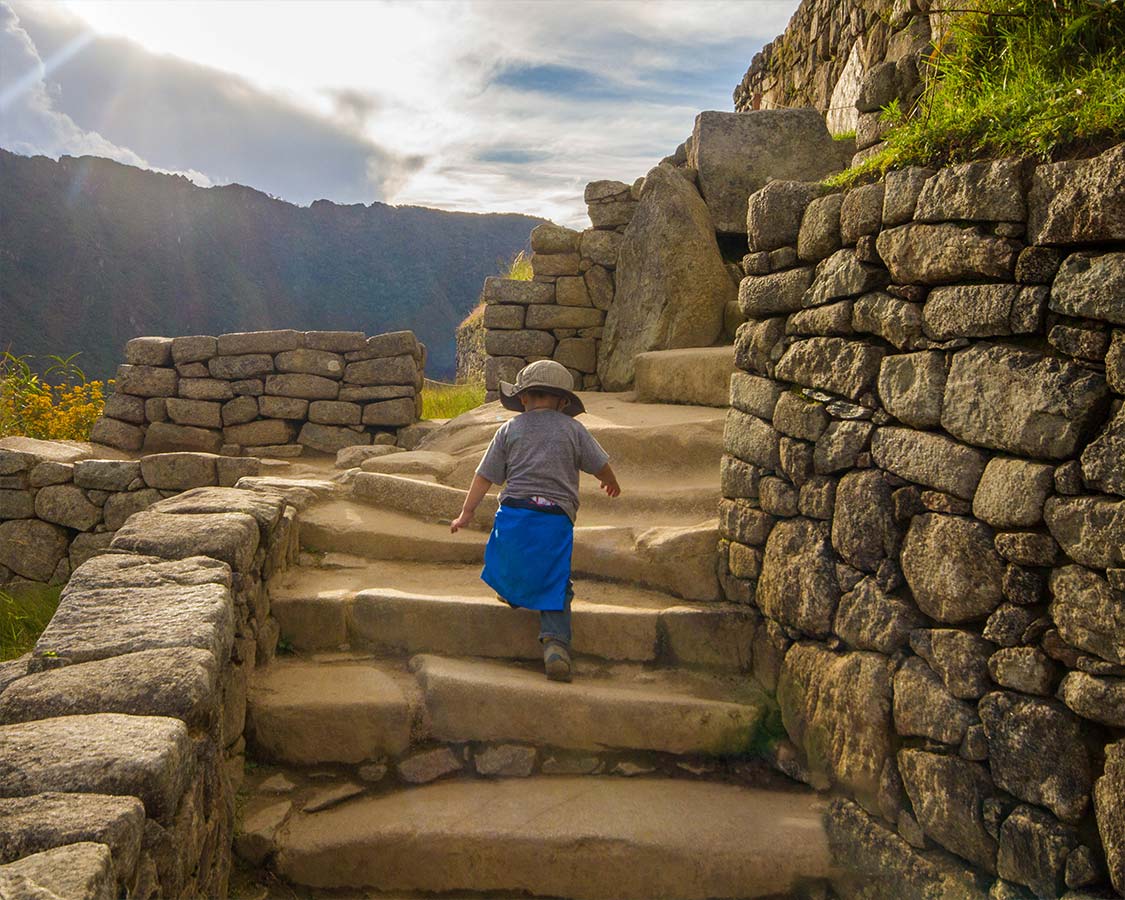 Peru Packing List for Family Travel
Peru is a land of contrasts. They have the towering peaks of the Andes mountains, the lush jungle of the Amazon rain forest, and the barren deserts of the Pacific coast. And with this variety of environments, it's important to know what to wear in Peru.
We traveled for two weeks through Peru, getting a taste for all of the incredible regions of the country from Machu Picchu, to the Sacred Valley, Lima, Colca Canyon and more. And we did this all with a 3 and 6-year-old. From our travel in Peru we learned a few things about packing for Peru.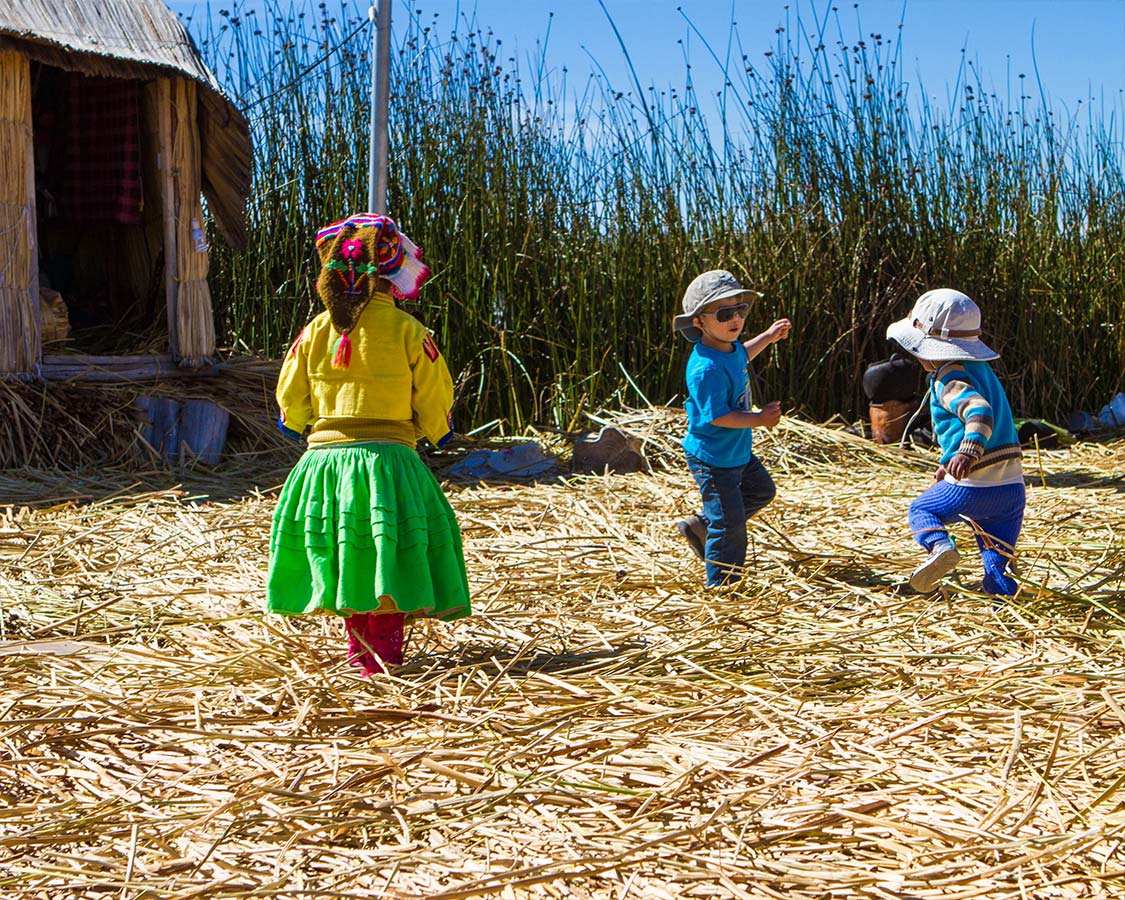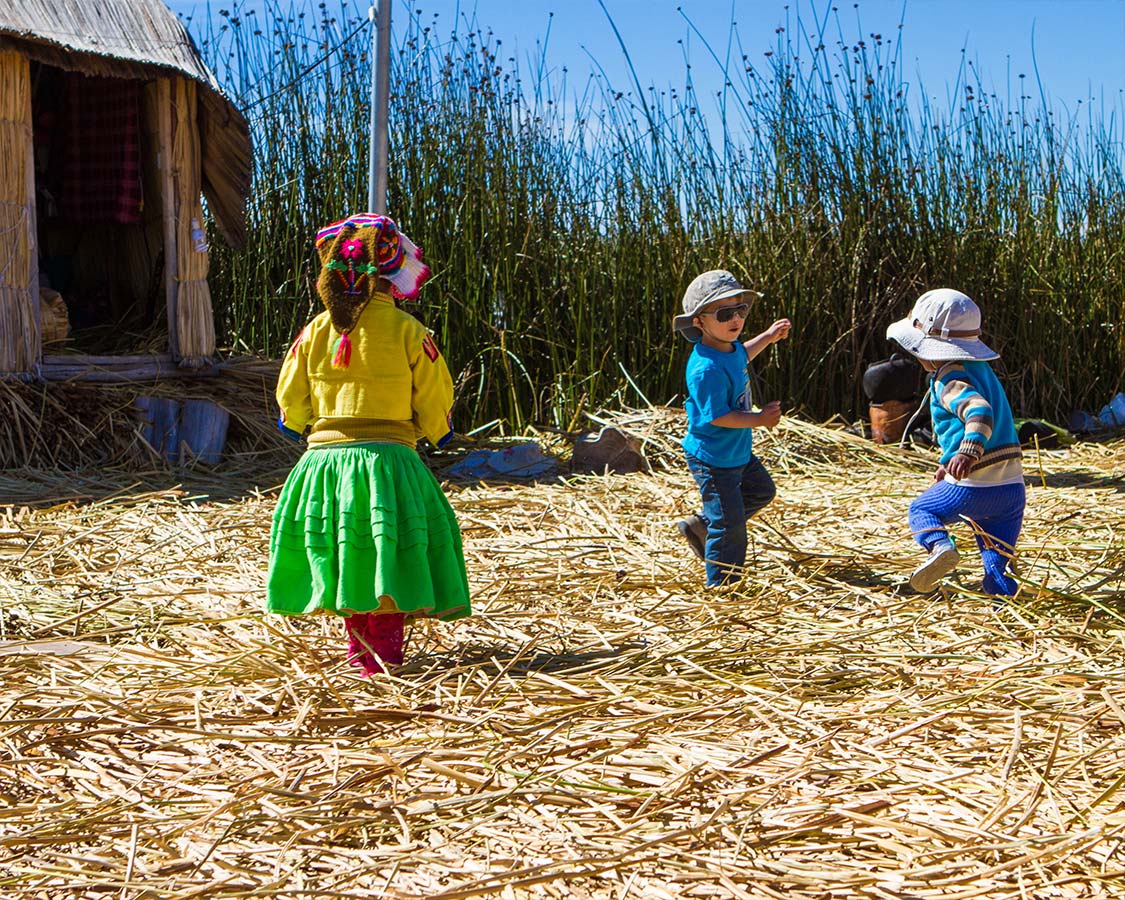 What to Pack for Peru
If you are packing for Peru, it's important to know how you plan to travel. Most families who travel through Peru do so via an organized tour. We suggest dressing in layers. Temperatures can be all over the map in Peru, even if you aren't changing locations. Dressing in layers means you can remove clothing when you get hot and put it on if you get cold. This is how we traveled during our Peru travels.
If you are traveling to Peru for two weeks or less, it is very do-able to travel with carry-on luggage. But doing this means picking the best cabin bag, something lightweight and rugged for moving through the country. Don't forget that kids travel needs are a little bit different, so make sure to pick the best luggage for kids.
Day Pack Backpack
Hiking Shoes
I'm going to highlight this right away because having the best walking boots is crucial to Peru travel. From mountains to desert, to the jungle, the landscape changes can be drastic.
Wool socks are great for hiking and exploring. They wick water away from your body and this help keeps you stay dry and comfortable. Best hiking socks for children. Best hiking socks for adults. Read more about choosing hiking socks here.
No matter what season it is in Peru, the possibility of rain is always there, especially in the mountains. Choose a lightweight rain jacket that breathes well. Best rain jacket for kids. Best rain jacket for adults.
Zip-off pants or Convertible Pants are our favorite travel pants. It's like having a pair of shorts and a pair of pants in one package. And that really helps with packing. Best zip off pants for kids. Best zip off pants for adults.
Light, breathable t-shirts are ideal for your Peru packing list. They keep your core dry, and warm without weighing down your bags. Best travel t-shirts for kids. Best travel t-shirts for adults.
The weather in Peru can change, especially as you climb in altitude. It's important to have gear for all eventualities. Best long sleeve shirts for kids. Best long sleep shirts for adults.
A set of nicer clothes (We always try to have one fancy meal. In Peru it was at Zig Zag in Arequipa)
Pajamas
Belt
Wide Brimmed Sun Hat
The sun can be very strong in Peru, especially high in the mountains. Wearing a wide-brimmed hat will help protect your face and neck from sunburn. Best sun hat for kids. Best sun hat for adults.
Swim trunks and rash guards
Sun Glasses with UV protection
Lightweight Travel Jacket
The higher areas of Peru such as Patapampa Pass and La Raya can be downright chilly, even in the summer. A light puffy jacket will help keep you warm and won't take up too much room in your bag. Our favorite travel jacket for kids. Our favorite travel jacket for adults.
We only discovered these on our recent trip to Norway, but I wish we had known about them before. Bandana scarfs are thin, stretchy fabric tubes that you can adjust to multiple applications from headbands, scarfs, face masks and more. They're light and super easy to carry. Most are built similar, so we don't recommend a specific brand, but you can check one out here.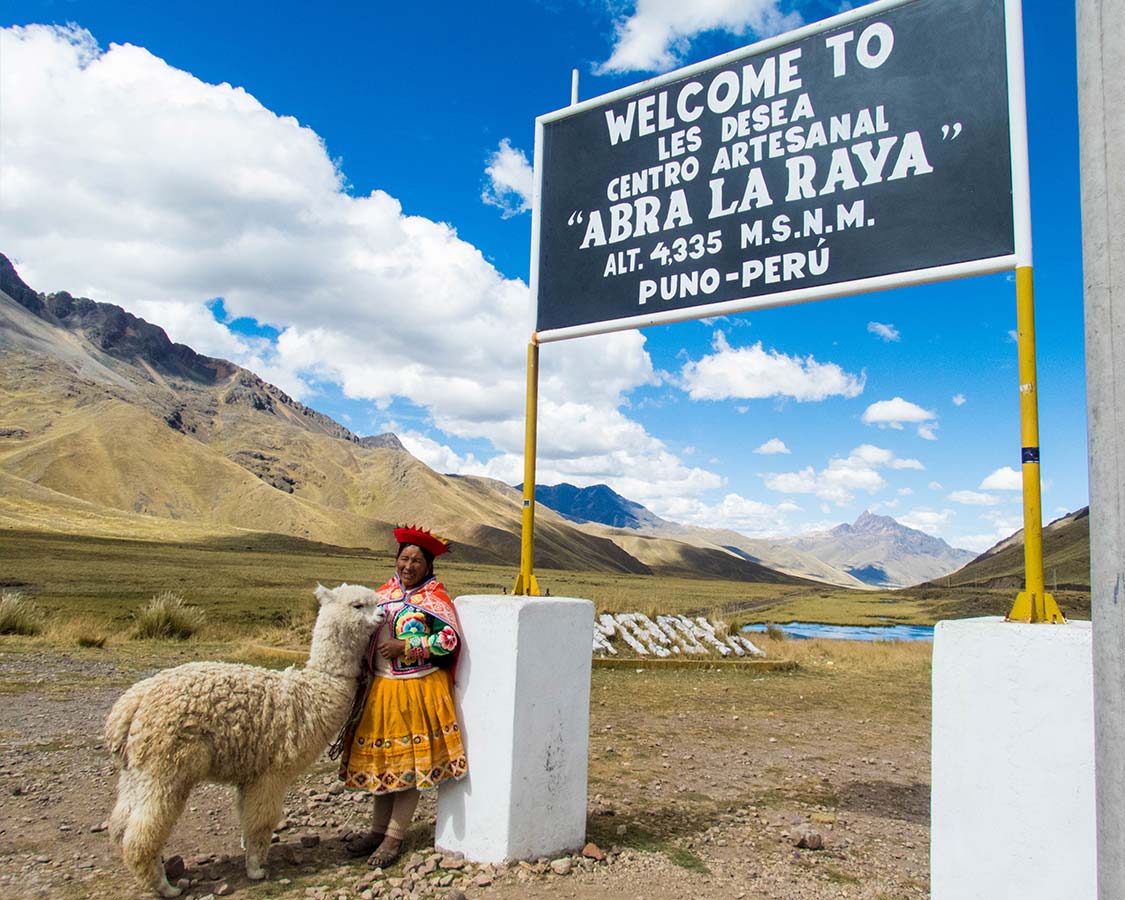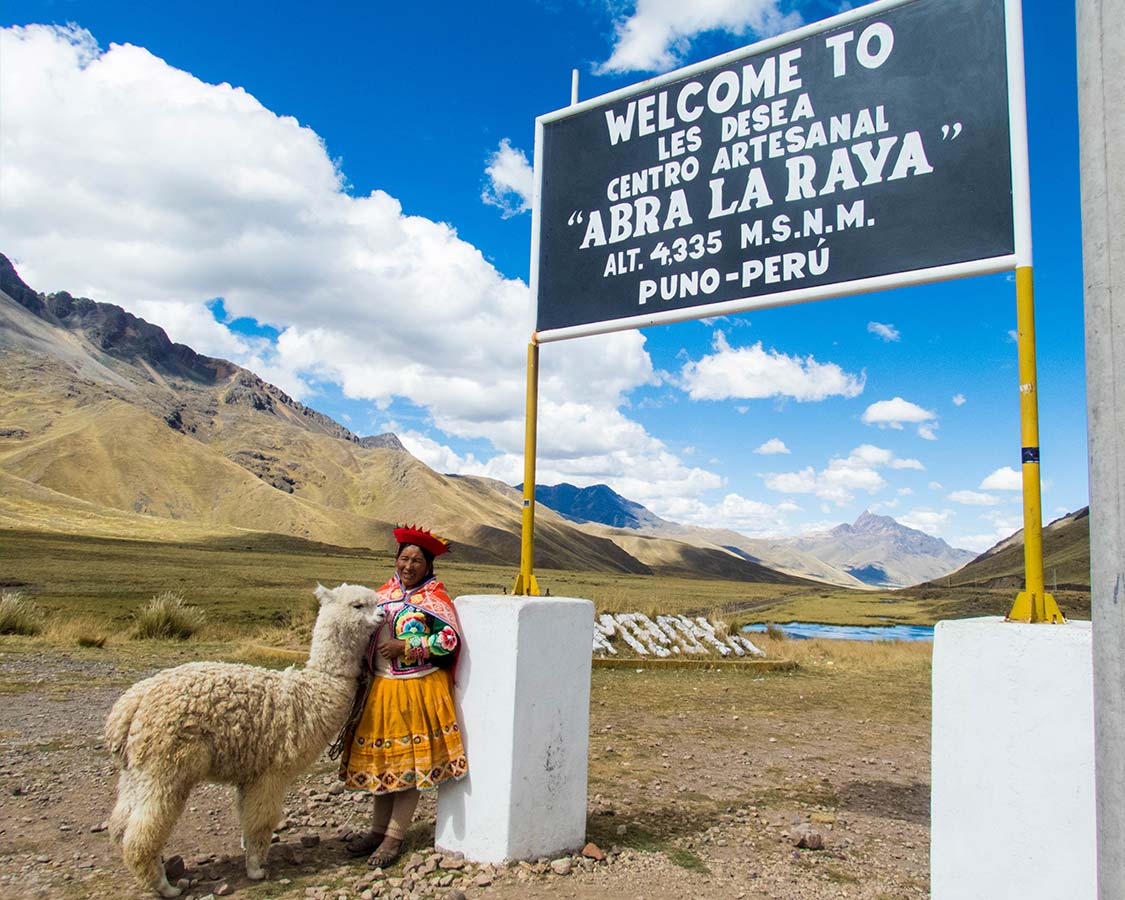 Other Peru Packing List Items
These aren't just for packing for Peru, we take these packing list items on almost every trip, and even on local outings.
Flashlight or Headlamp along with extra batteries
Camera – We recommend a shock proof camera in case of drops or falls
Tripod – Lightweight and portable
Electricity converter/adapter
First Aid Kit (Read further down to see what should be in your first aid kit)
Water Sterilizer Water Bottle (Lifesaver)
Insect Repellent
Playing Cards
Guide Book
Gifts for local children and guides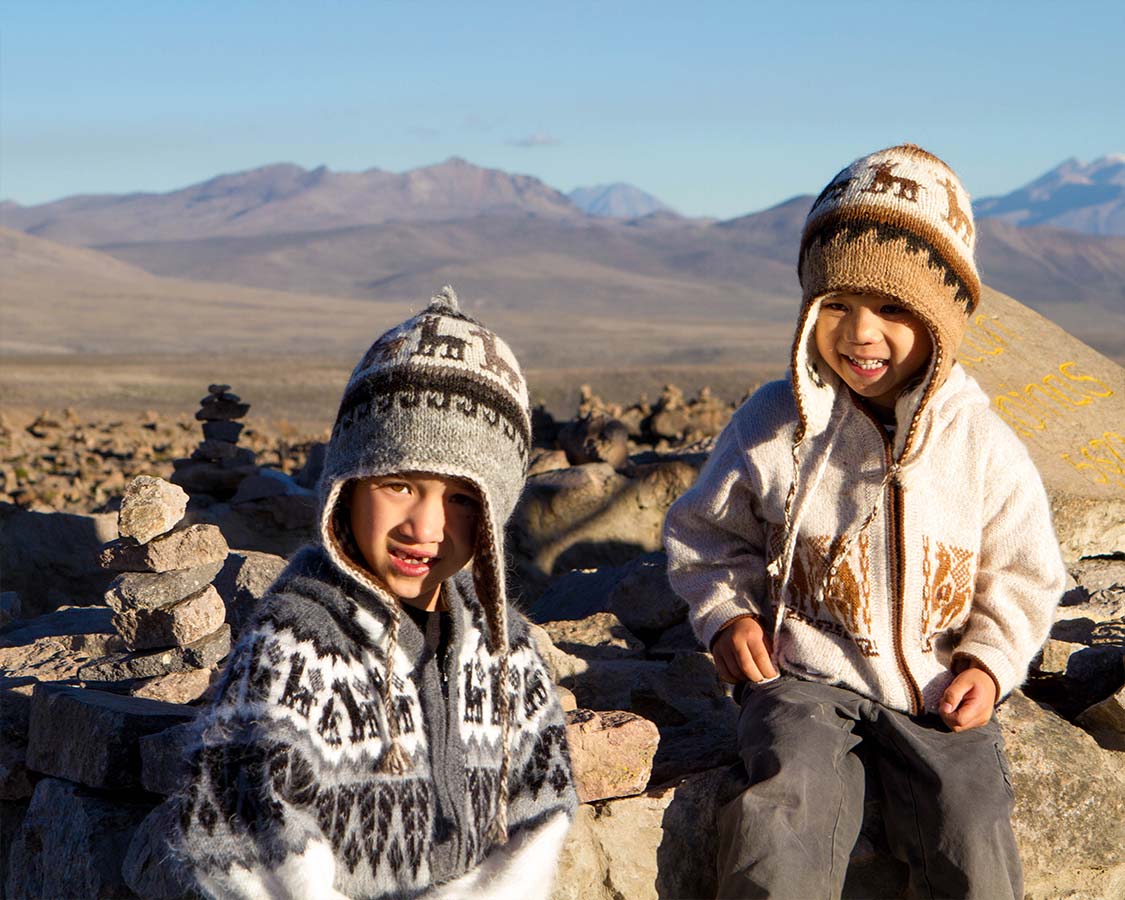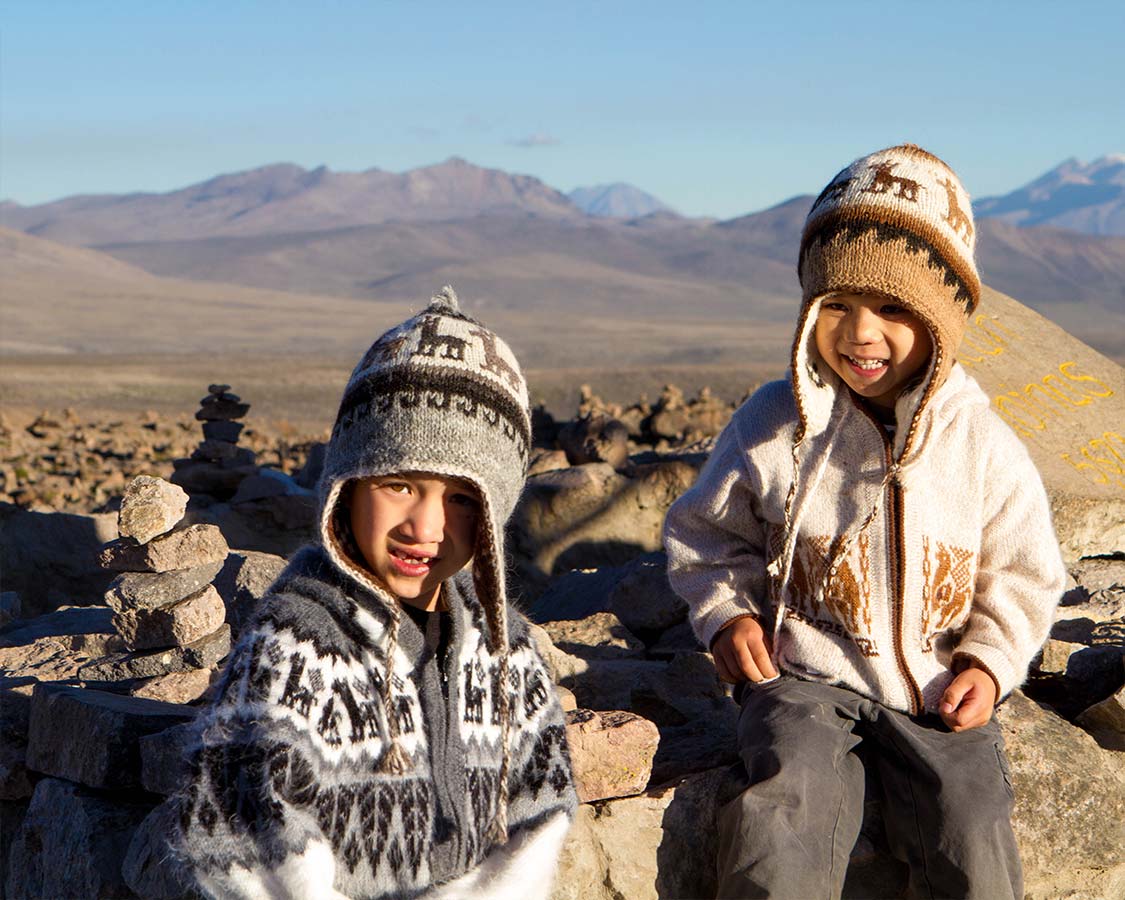 What Peru Clothing to Buy When You Arrive
You don't always need to pack everything with you when you head out on a trip. Peru, specifically, has an incredible variety of great clothing available, and some of it is just perfect for travel in Peru. These are especially great when considering what to wear for Machu Picchu, as they make for great photos.
You can find great prices on alpaca or llama wool warm hats that are amazing at shaking off the cool mountain air in Peru.
Like the hats, alpaca and llama sweaters will make you feel right at home in the Andes mountains. And their unique makeup is perfect for keeping you warm in the cold, but not too hot when it warms up.
Food in Peru is plentiful, inexpensive, and delicious. You can always bring your own, but you won't have a hard time finding great snacks there.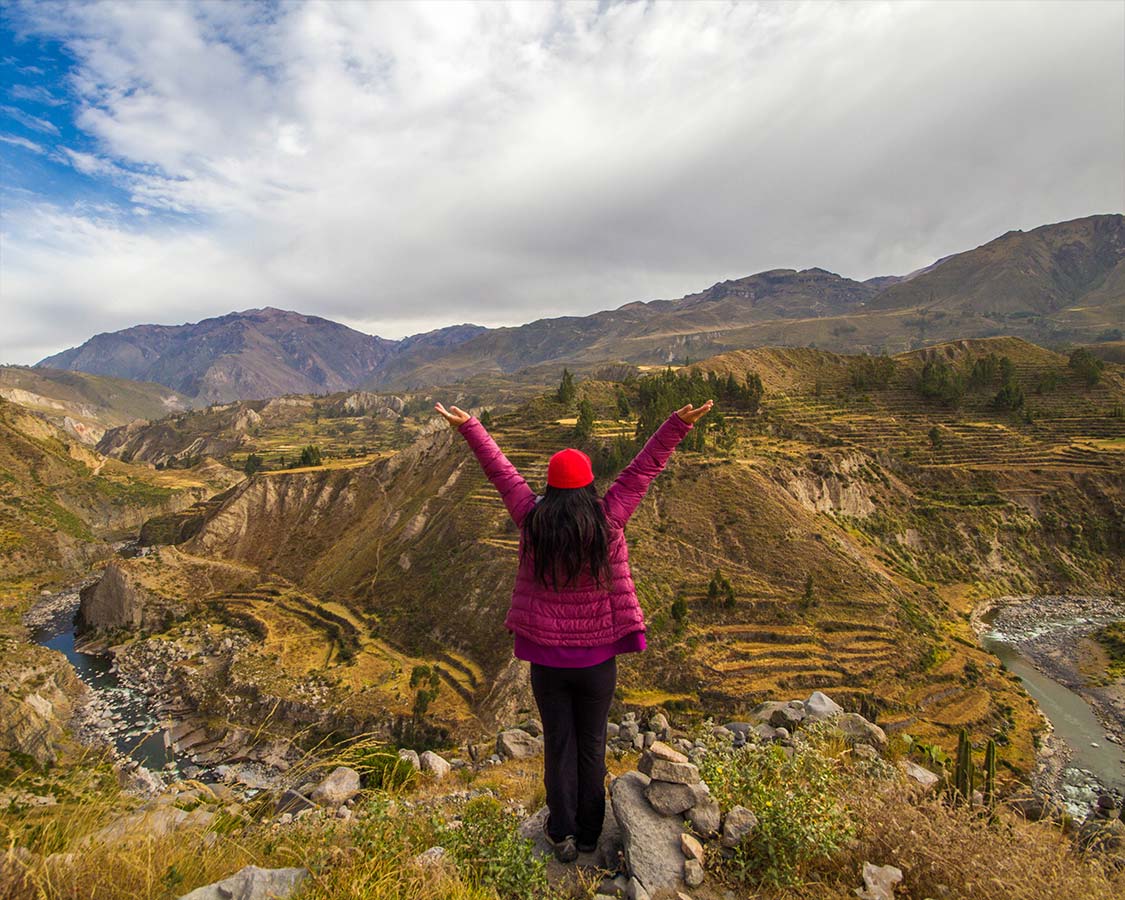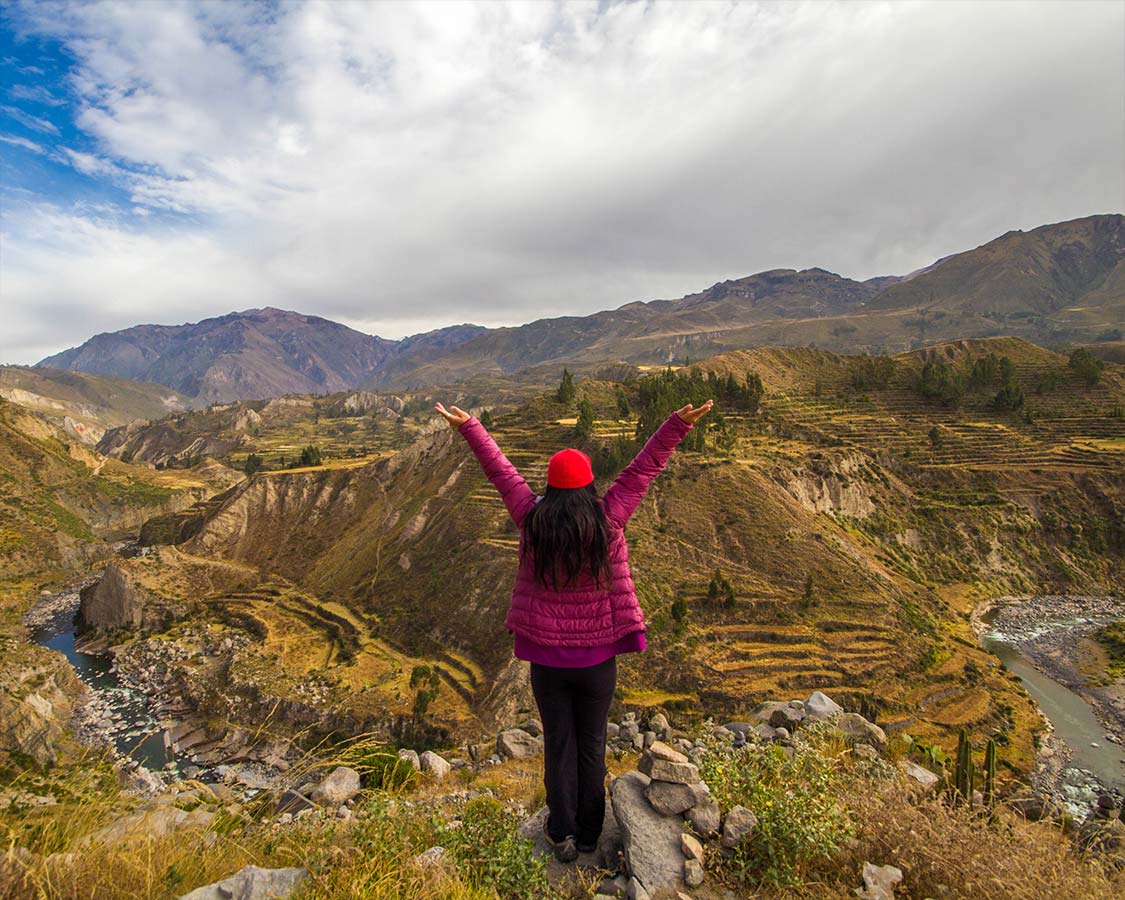 Other Peru Packing List Items to Consider
These are items that are specific to certain types of travelers. Whether you are traveling to Peru with young kids or doing heavy hiking in Peru.
Strollers are almost useless outside of Lima Peru. Most towns have cobblestone streets, and many archaeological sites are built on mountain or desert terrain. Bringing a good quality child carrier for young children is a great idea. You can check out our breakdown of the best child carriers for travel here.
If you're planning on hiking in Peru, bringing a good set of lightweight hiking poles is very helpful. This goes double for if you are carrying a child, as hiking poles can help with balance on the uneven terrain. We recommend these hiking poles.
Most cars in Peru have seatbelts, however, there are no car seat laws. If you are traveling with a child, we recommend bringing the MiFold portable booster seat. It's small, lightweight, and easy to use. You can find that here.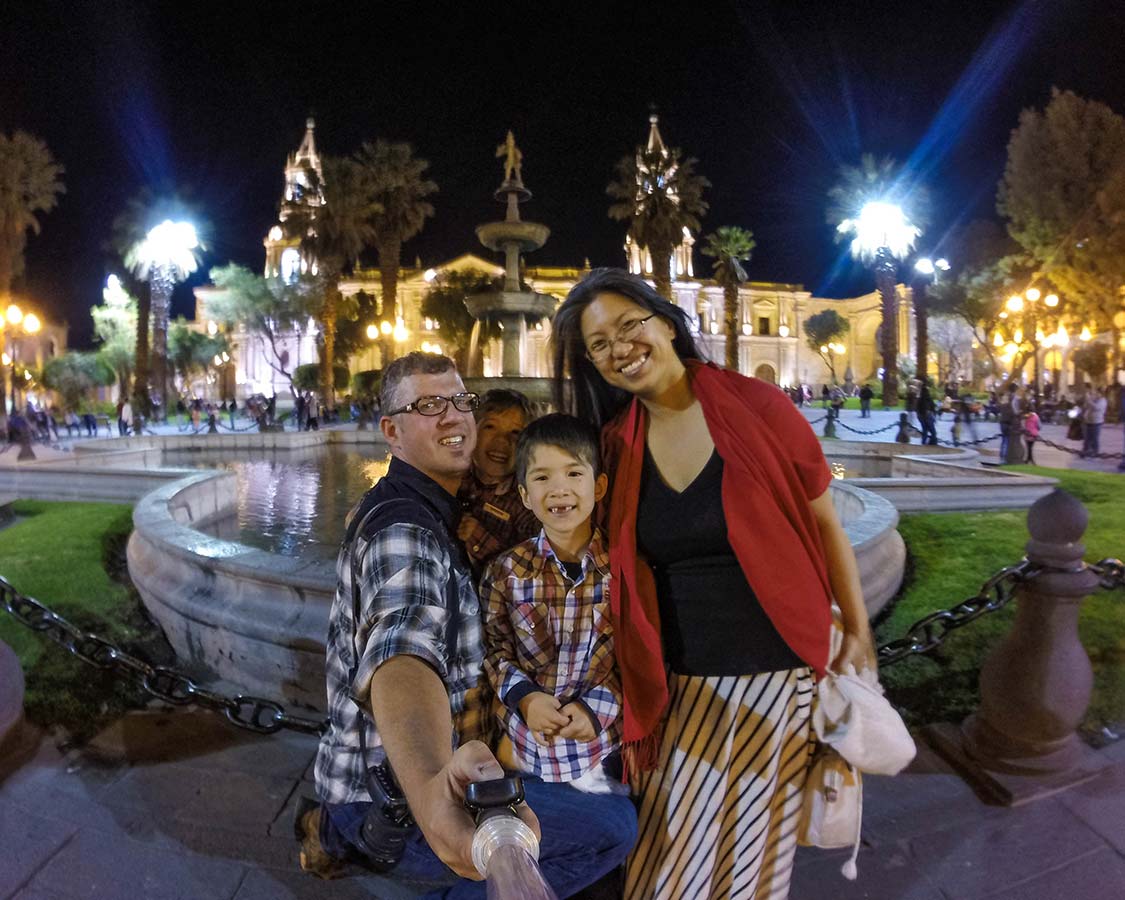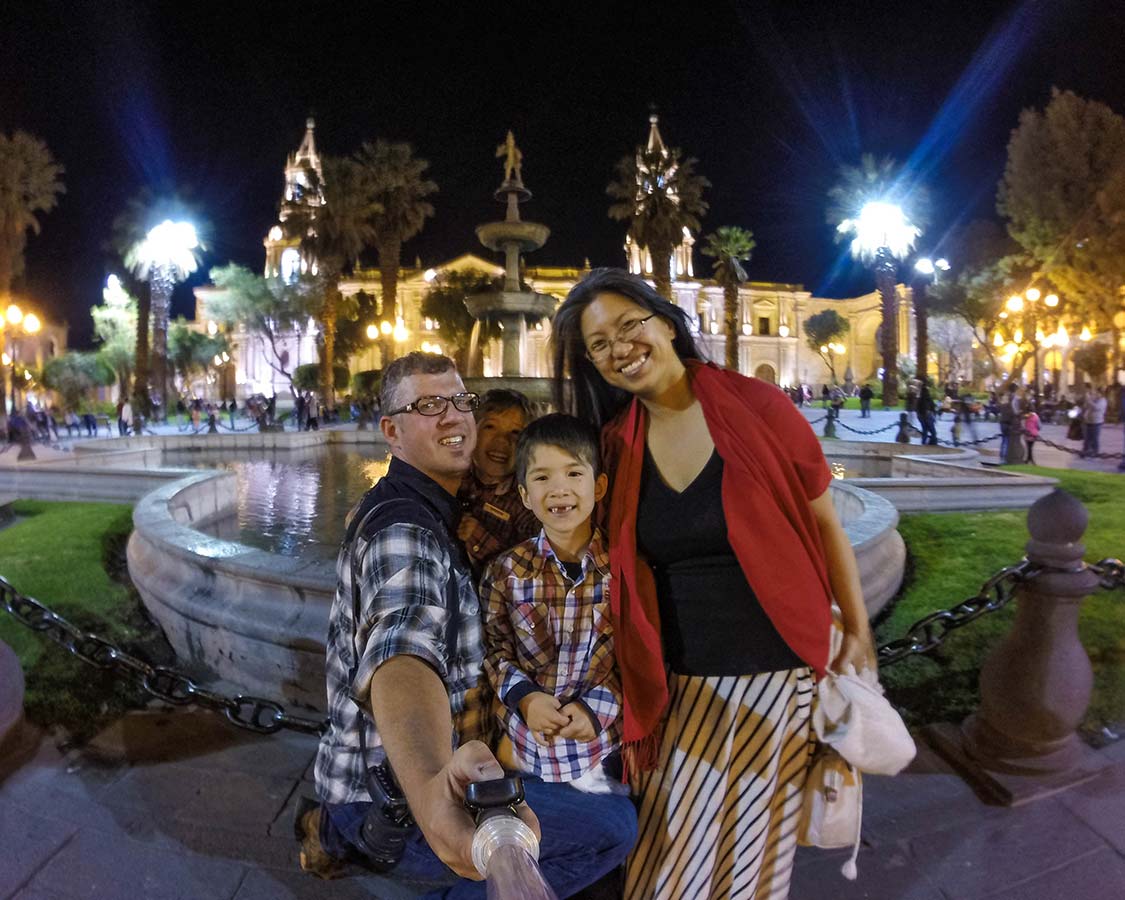 Peru Travel Tips – First Aid Kit
Accidents happen, and it's always best to be prepared. These are the items that we pack in our travel first aid kit for Peru.
Prescription medication
Malaria Pills (if necessary)
Ibuprofen,
Band-aids, liquid band-aids, and gauze bandaids + medical tape
Disinfectant for cuts and scratches
Antihistamines
Diarrhea medicine (it happens)
Antibiotics (speak to your doctor before you travel)
Optional – Altitude medication such as Diamox (speak to your doctor). We didn't use this ourselves, but everyone reacts to altitude differently.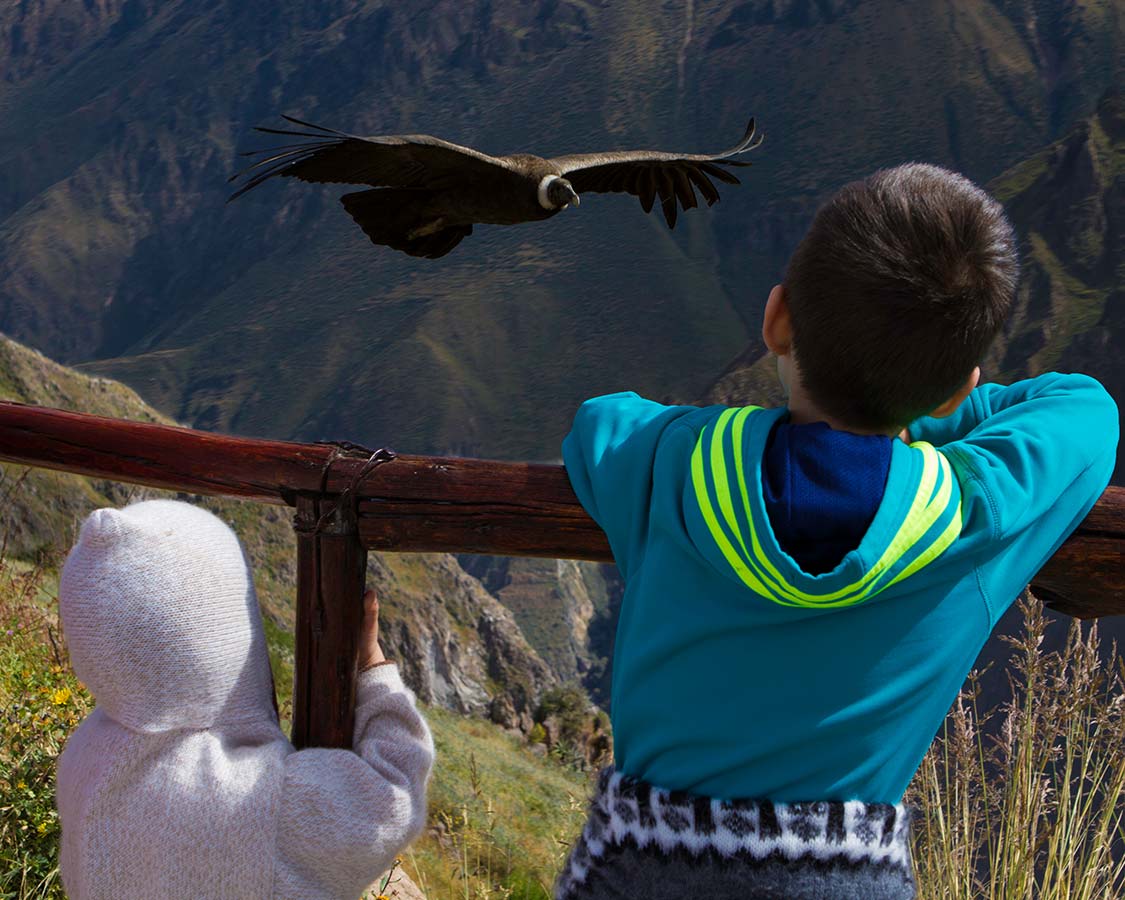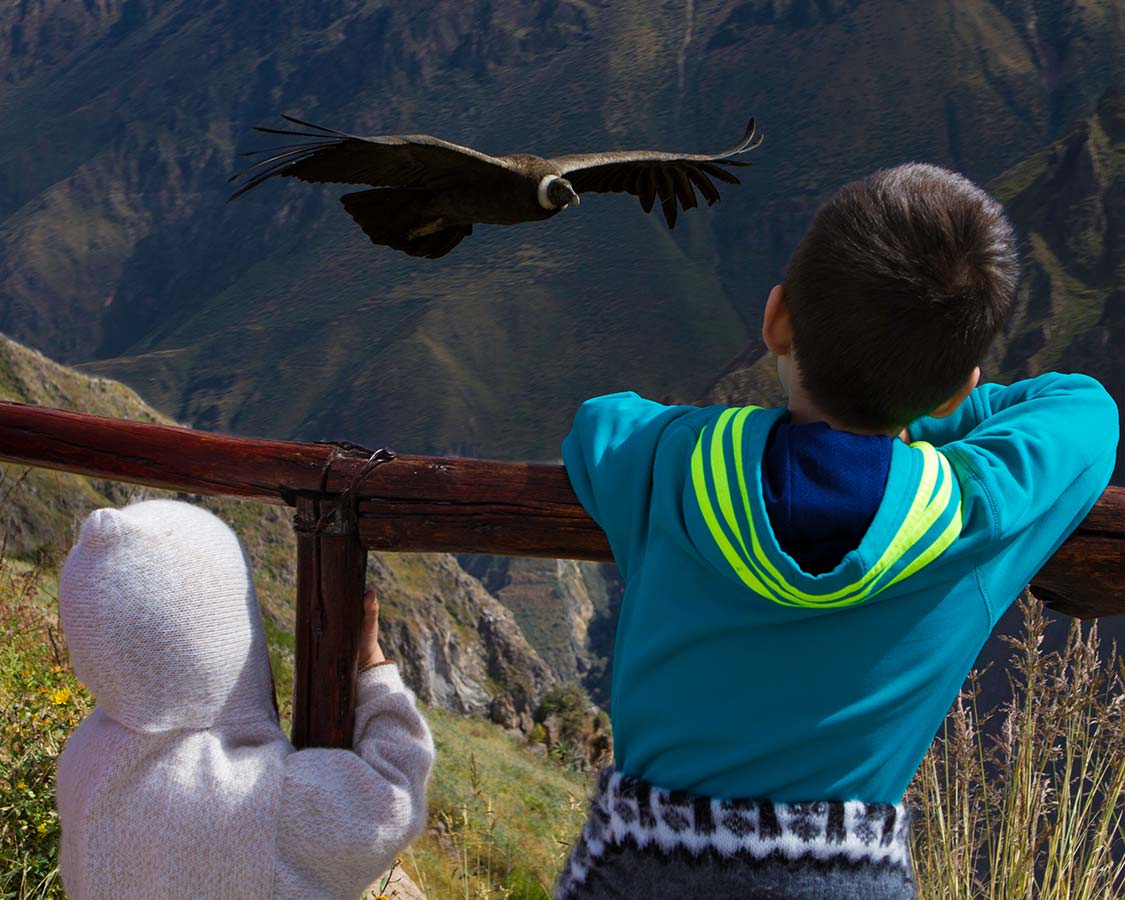 What to Pack for Peru – Documentation
Make sure you have your paperwork, travel visas, and passports in order beforehand. Please remember that rules such as visas vary from country to country. For passports, make sure that your passport is valid for at least 6 months from your planned departure date from the country you are visiting.
Passports (Valid for 6 months from when your plan to leave)
Travel Visa (if required)
Airline tickets (ensure all names on tickets match your passport documentation)
Travel Insurance
Before you leave make photocopies of all crucial documents including passports, drivers licenses, etc. Keep these in a separate bag in case anything gets lost.
You can download our FREE Peru packing list here. And if you have any suggestions, please let us know in the comments.
Wandering Wagars is a participant in the Amazon Services LLC Associates Program, an affiliate advertising program designed to provide a means for sites to earn advertising fees by advertising and linking to amazon.com, amazon.co.uk, amazon.ca. Amazon and the Amazon logo are trademarks of Amazon.com, Inc. or its affiliates.
You may also be interested in reading: