From haunted hotels to spooky parades, All Hallows Eve is fun around the world. These are the best places to visit for Hallowe'en thrills.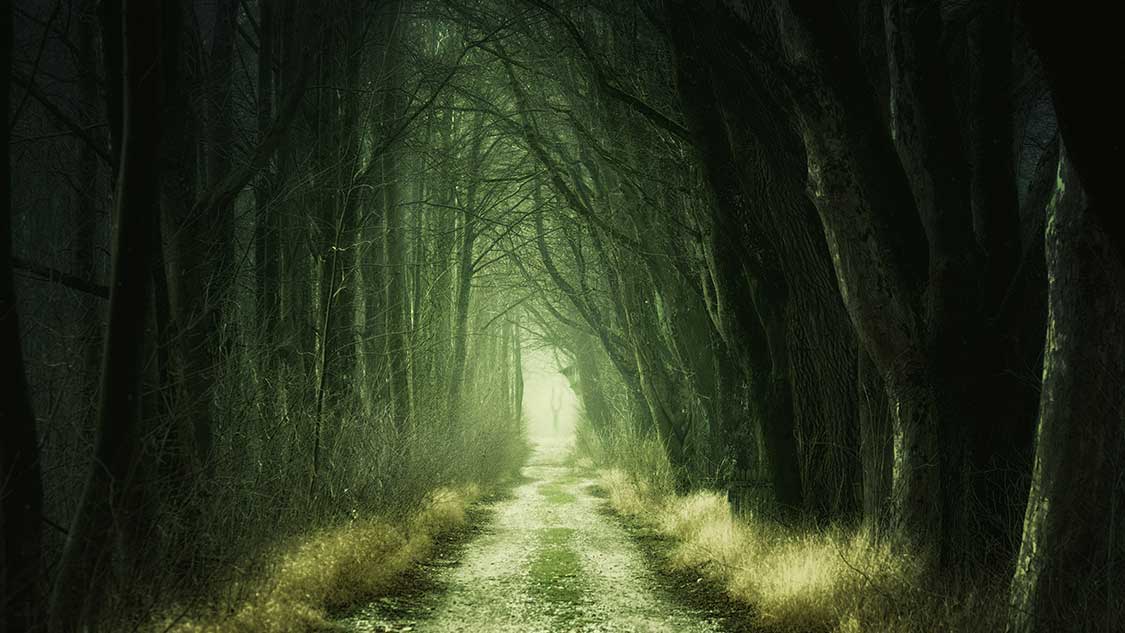 Fall is among my favorite times of the year. The crisp air, the fall colors, the falling leaves, and even pumpkin spice (yep, I'll admit that I'm a fan).
But above all of the beauty of the season, it's Hallowe'en that really gets me and my family excited. Pumpkins, Jack-o-Lanterns, costumes, candy, and spooky decorations get me into a revved-up mood that few other things can accomplish.
I love it all. I love the action, the costumes, and of course, the candy. Hallowe'en is a time when anyone can be anything. Imaginations can flow unimpeded, and no one questions the results.
The History of Hallowe'en Around The World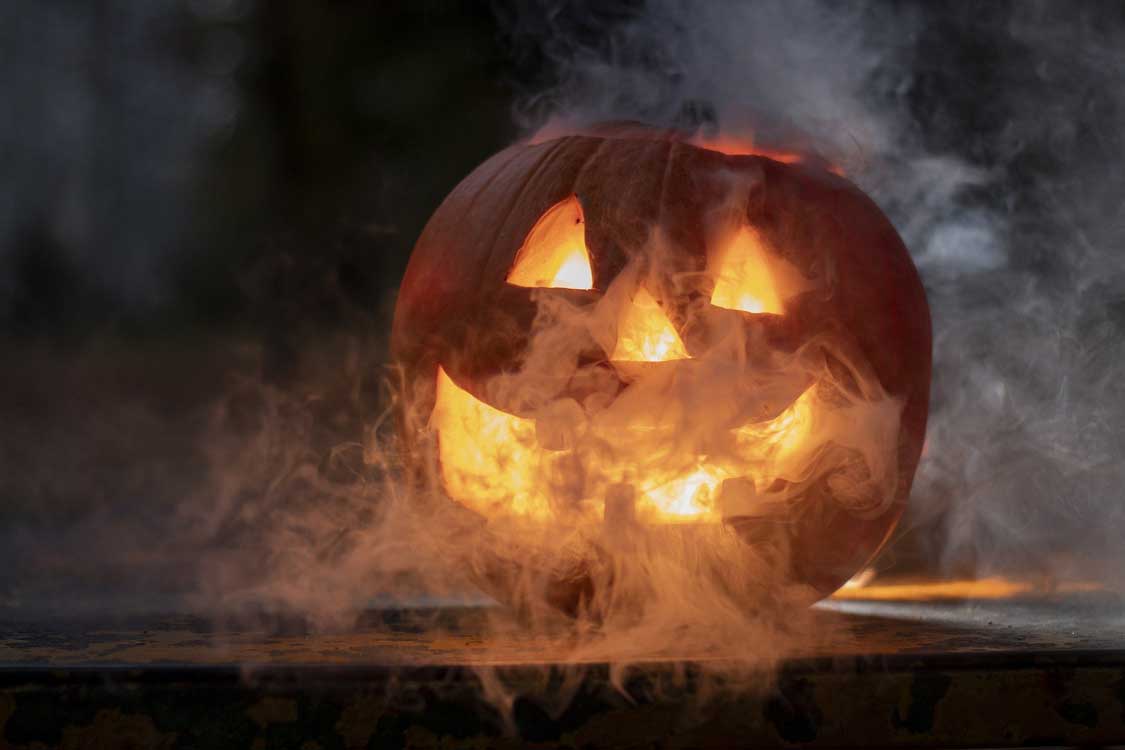 While modern Hallowe'en tends to follow North American traditions, the history of Hallowe'en dates back to the ancient Celtic festival of Samhain in the eighth or ninth century. Even the idea of carving pumpkins into Jack-o-Lanterns can be traced back to Ireland in the 19th Century. Although originally, they were carved out of turnips rather than pumpkins.
Irish immigrants brought the tradition to the United States, where the country was still coming to grips with the horrors of the Salem Witch Trials. The idea of ghosts and spirits mingling with the living world took on a life of its own.
When Washington Irving released "The Legend of Sleepy Hollow" in 1820, Hallowe'en saw its biggest transformation as candy corporations and Hollywood jumped on the ghost story, launching the path to Hallowe'en as we know it today.
For a century, Hallowe'en was little known outside North America and Western Europe. However, as Hollywood films began to reach wider audiences, the thrill, mystery, and allure of Hallowe'en followed suit.
These days, many countries around the world celebrate All Hallows Eve in one way or another. Whether it's dressing up in costume and parading door to door in search of candy or attending large parties full of spooky celebrations.
It definitely doesn't look the same as it did 1,200 years ago when the tradition first began.
The Best Places To Visit For Hallowe'en
As my family prepares for the Hallowe'en season, I wanted to help you plan some spooky adventures of your own.
Turn down the lights, throw on some Vincent Price, and cozy up because we'll check out the coolest, creepiest, and best places to travel for Hallowe'en.
Sleepy Hollow – Tarrytown, New York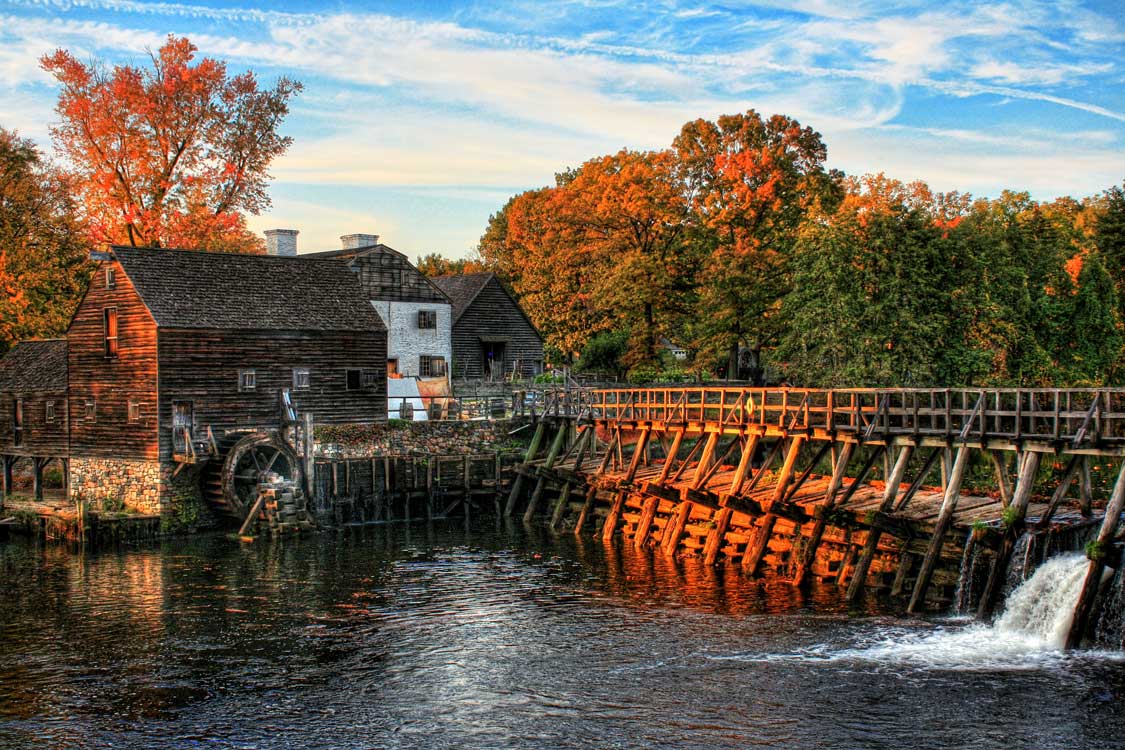 The small village of Sleepy Hollow, on the edge of Tarrytown, New York, is where the birthplace of modern Hallowe'en began, so how can we have a list of the best places to visit for Hallowe'en without including it? Not only is Sleepy Hollow where the story about the Headless Horseman takes place, but this fascinating town on the edge of New York City is packed full of spooky castles and manors that just ooze Hallowe'en excitement.
We visit Sleepy Hollow almost every year to explore the majestic manors of some of New York's most affluent families, such as Lyndhurst Castle, Elda Castle, Philipsburg Manor, and the Rockafeller Estate. And during the Hallowe'en season, Sleepy Hollow is definitely not a ghost town.
Throughout the town and surrounding area, you'll find haunted hayrides, pumpkin fields, farmers markets, street fairs, Hallowe'en parades, and of course, the statue of the Headless Horseman rearing triumphantly near the bridge upon which he chased Ichabod Crane.
Transylvania, Romania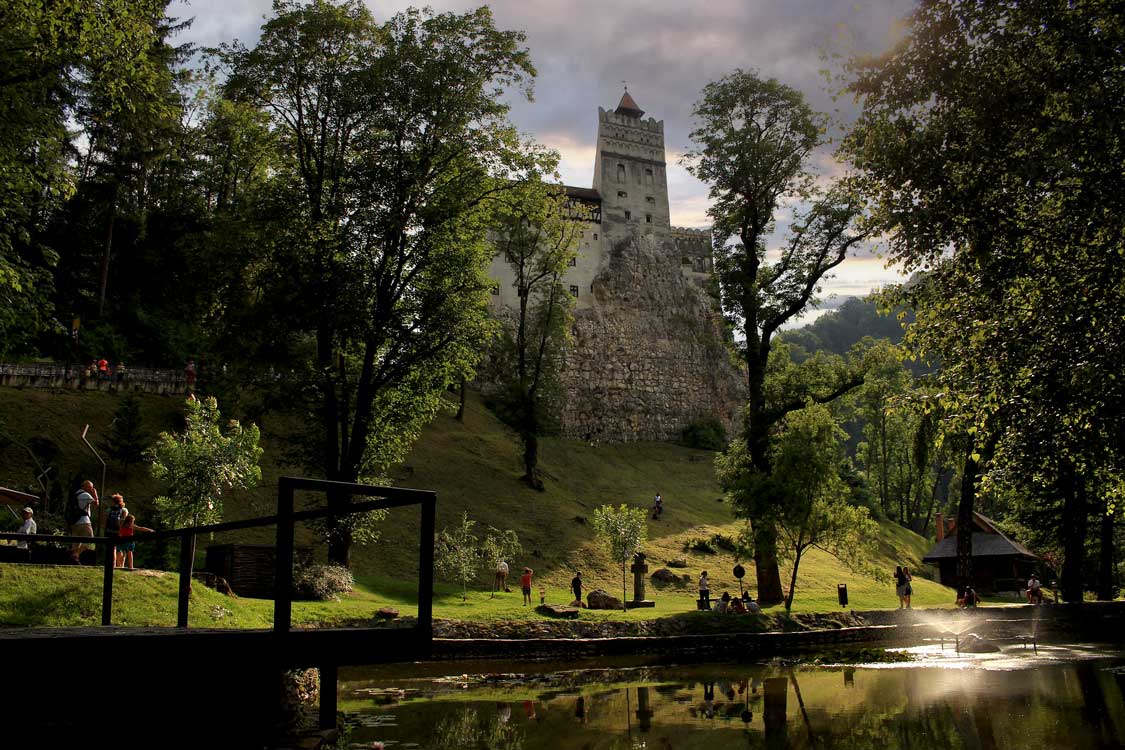 Is there any character that is more associated with Hallowe'en than Dracula?
Imagine standing on the grounds of Bran Castle, the home of Vlad the Impaler, who inspired the Bram Stoker classic, as the sun sets on All Hallows Eve. I get shivers just thinking about it.
Bran castle, located near the city of Brasov in central Romania, is, quite possibly, one of the scariest places on the planet. It's rumored that Vlad Tepes impaled, skinned, and boiled those who rose up against him. It's estimated that over 100,000 people met their demise through the orders of this vicious monster.
Bran Castle, one of Romania's most treasured historical spots, hosts night tours, and after-dark dinners at the castle for those who are brave enough to attend. You can check out their website for details. You can even register for a Halloween party that happens at the castle itself.
If Bran Castle in Transylvania is too horrifying for you, Romania is chock full of adventures perfect for the season. These include a zombie walk in nearby Brasov, gorgeous castles that seem to be pulled from the pages of fairytales, and stunning hills and churches just ready to explore.
With all this, it's no surprise that Transylvania is one of the spookiest places to go on Hallowe'en.
Salem, Massachusetts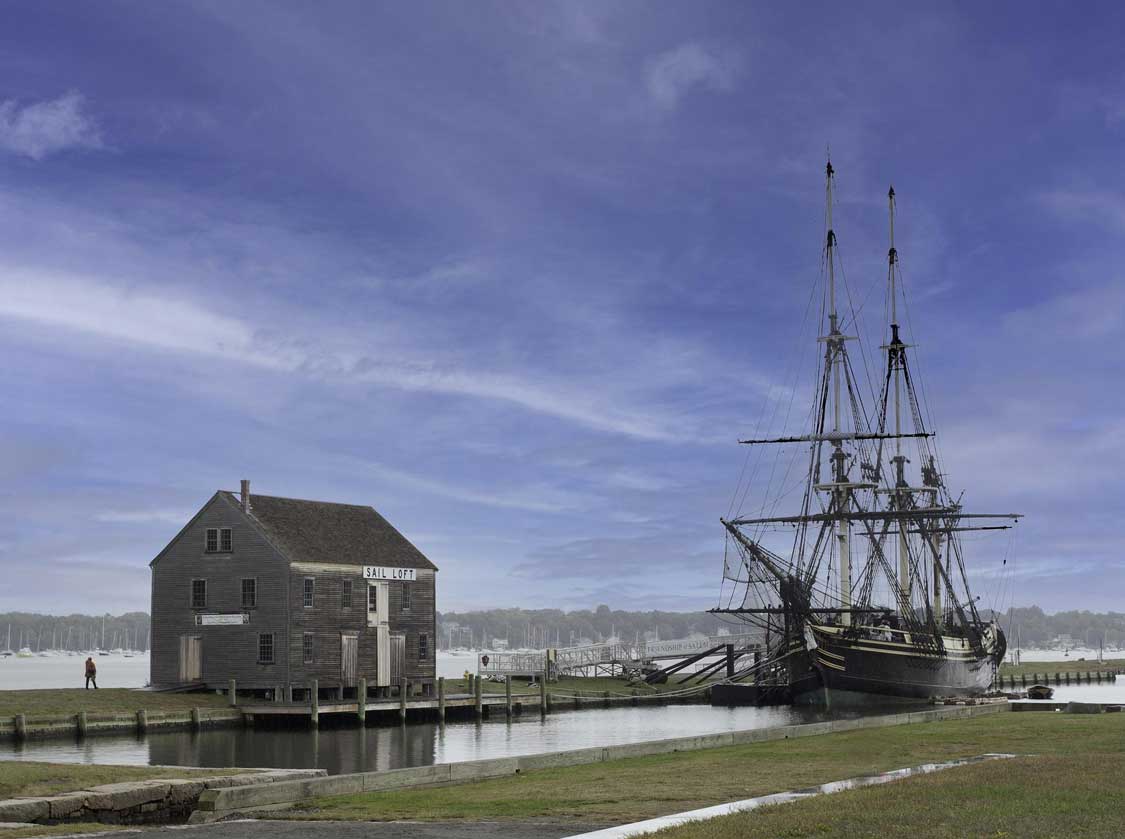 Where Dracula holds the reign for the character most associated with Hallowe'en, it's Salem, Massachusett's, where the horror that inspired modern Hallowe'en traditions truly began.
It was in Salem, beginning in 1692, when 19 men and women were hung, burned, and drowned when they were suspected of taking part in witchcraft.
The air in Salem is rich with paranormal activity. The terror of the Salem witch trials is long behind us now. And these days, the town has become synonymous with Hallowe'en celebrations. Each year the town celebrates with parades, film nights, a costume ball, and more in what they dub the "Salem Haunted Happenings."
Visitors can enjoy time at the Salem Psychic Fair and Witches Market or visit the Salem Witch Museum. One of the most popular Salem tours is the haunted night tour, where expert guides walk you through the town's dark history.
San Miguel de Allende, Mexico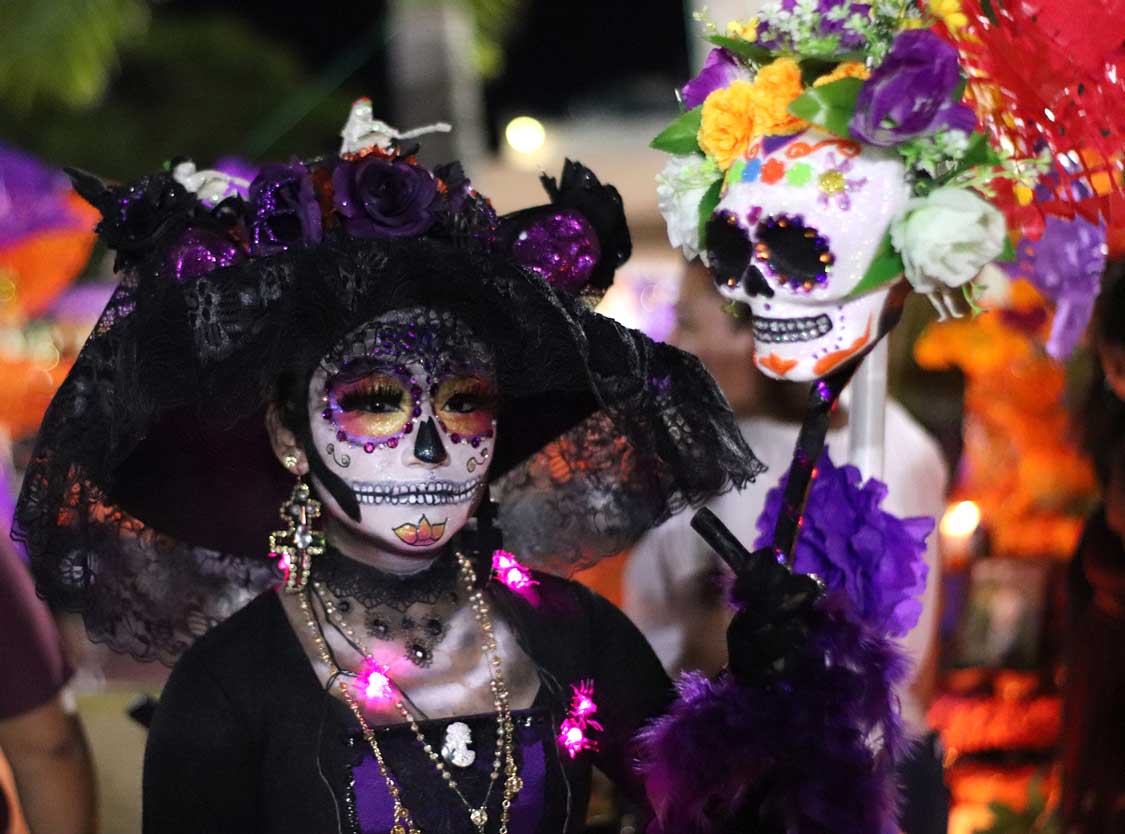 In Mexico, Hallowe'en is celebrated a little differently from its neighbors to the north. Dia de los Muertos, or "Day of the Dead," festivities aren't about spooky ghosts and ghouls. Instead, this Mexican festival is a celebration for those who have passed from this world to the afterlife.
Dia de Los Muertos, or Day of the Dead, takes place on November 2. Local customs say that celebrating the lives of those who have passed helps to keep their spirits alive. This was beautifully detailed in the Pixar movie Coco.
The festival, which covers two days, involves families decorating the graves of their passed loved ones and creating detailed altars at home that include photos and relics of the deceased. It's a beautiful festival and one in which outsiders are invited to join in the fun through parades and parties throughout the town.
At night, carnival-like processions fill the streets; food vendors, craft stalls, and live music seem everywhere. The Day of the Dead celebrations can be found throughout Central America and Mexico but are most prevalent in Central Mexico. You can get right in on the action with this Day of the Dead full-day tour in the city.
Winnipeg, Manitoba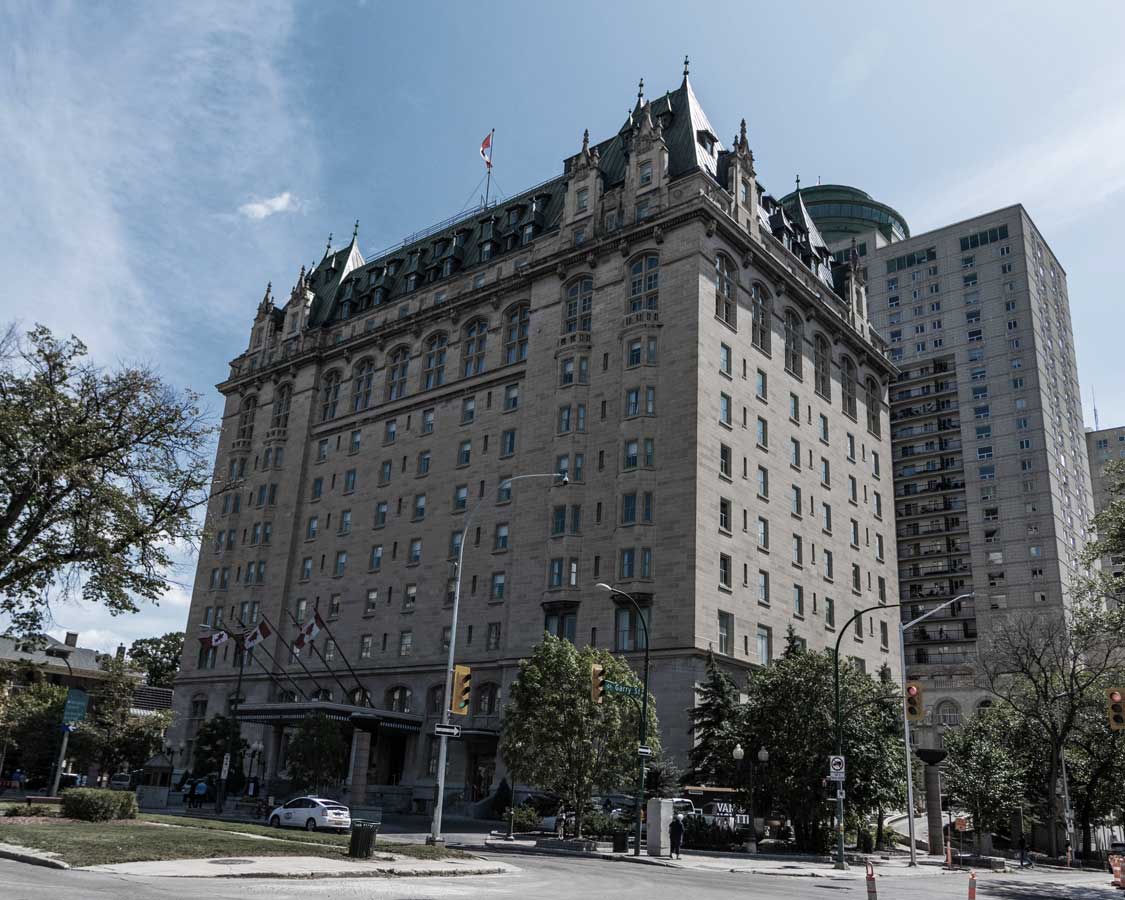 The city of Winnipeg, Manitoba, might seem like an odd choice for cool Hallowe'en destinations, but the capital of Canada's centralmost province has some spooky secrets that are hard to match anywhere in the world.
The Fort Garry Hotel was built in Winnipeg back in 1913 by the Grand Trunk Railway. Throughout the 110 years of its existence, the hotel has hosted both celebrities and royalty. Queen Elizabeth II, King George VI, Laurence Olivier, Louis Armstrong, Liberace, and others have graced its elegant halls.
None of these guests, however, were willing to stay in room 202.
This notorious hotel room is said to be haunted by the ghost of a woman who committed suicide by hanging herself in one of the room's closets. Since that fateful day, countless ghost sightings have occurred, ranging from creepy artifacts in photos to clear views of a woman wearing a cloak hovering at the foot of the room's bed. there have even been reports of blood running down the room's walls. These sightings have dubbed this one of the most haunted hotels in the world.
Paris, France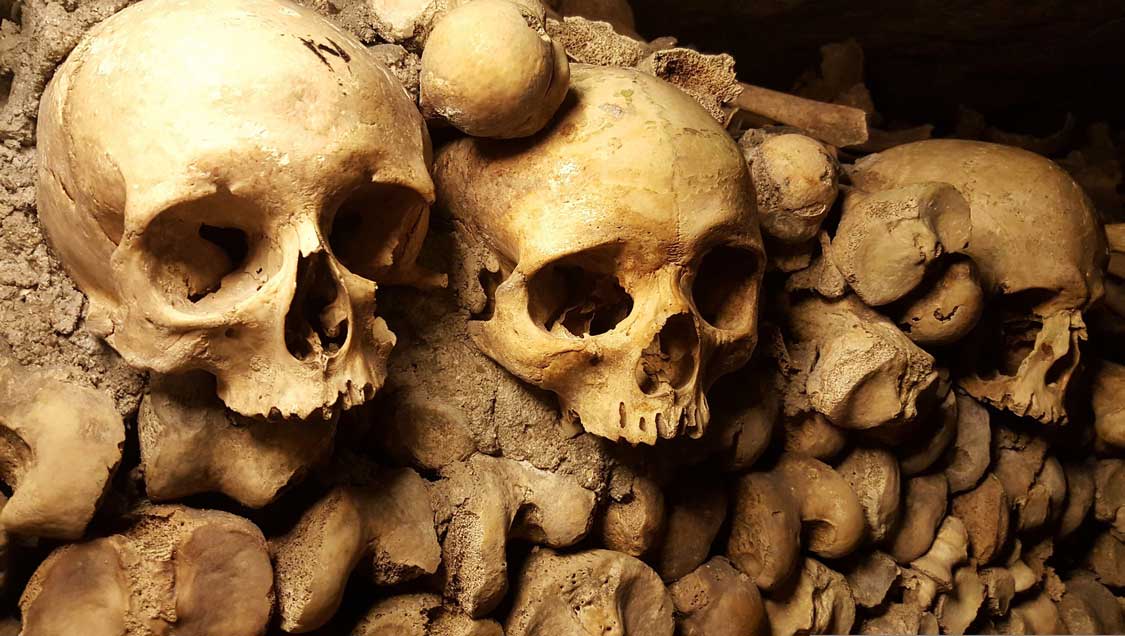 Paris, France, is replete with history. From the stunning avenues branching out from the Arc de Triomphe to the countless cemeteries such as the Montparnasse Cemetery, where famous writers and artists such as Simone de Beauvoir, Jean-Paul Sartre, Charles Baudelaire, and Julio Cortázar.
But nothing can beat the spooky sensation of walking through miles of underground tunnels piled high with the bones of over six million people.
The Paris Catacombs are an anonymous memorial to millions of unnamed Parisians. Their remains are intricately displayed and paired with poems and lyrics about death, love, and sacrifice.
The bones in the Paris Catacombs were moved from old quarries and cemeteries as a way to protect the city's inhabitants from the Black Plague, which ravaged Europe. And these displays, of which about one mile of tombs are open to the public, make for one of the most fascinating places to visit for Hallowe'en.
However, Paris isn't the only place where morbid displays such as this can be seen. We've also encountered similar places at churches in Portugal's Algarve and Lima, Peru as well. You can skip the line and enjoy an in-depth tour with this link.
New Orleans, Louisiana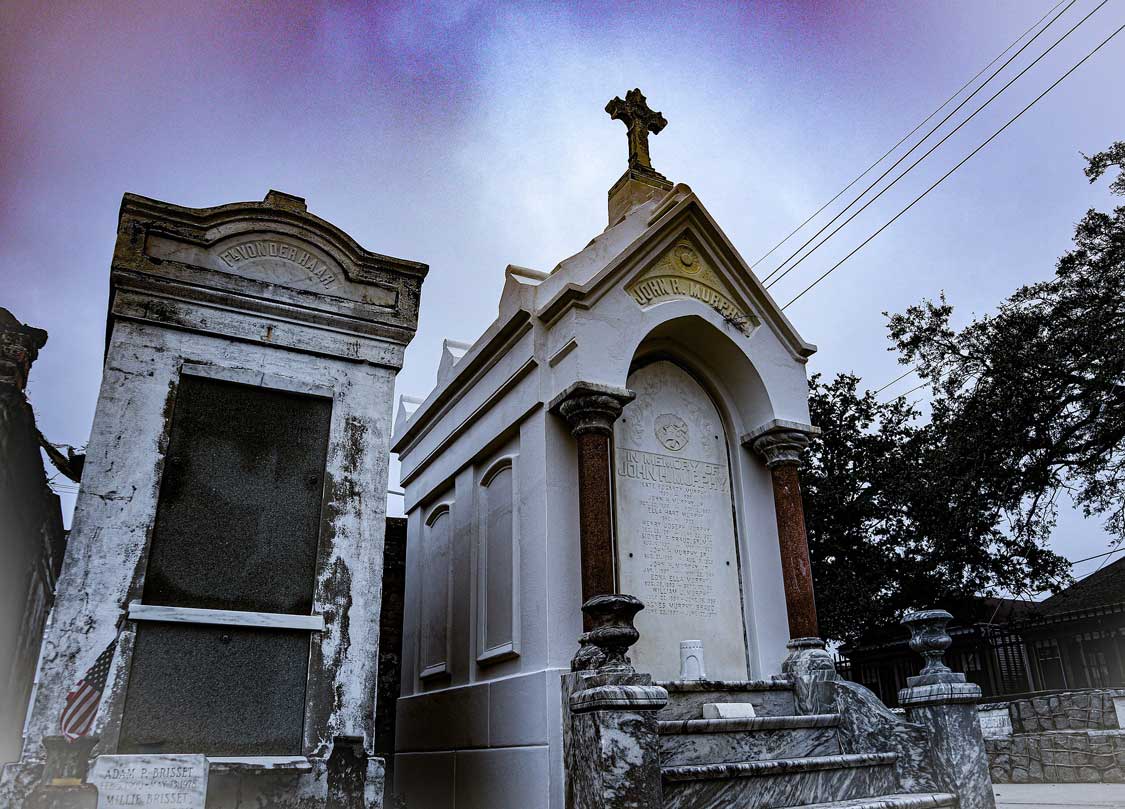 There are simply no cooler places to travel for Hallowe'en than the "most haunted city in the United States."
New Orleans, Louisiana, is famous for its party scene. While Mardi Gras celebrations in March tend to be the highlight of the year, Hallowe'en in New Orleans is a pretty close second.
The mix of old architecture, ocean water, swampy backcountry, and fascinating characters offers a natural spine-tingling thrill that can be found in few other places. And the residents of New Orleans also know how to throw a celebration.
Embark on one of the coolest New Orleans ghost tours and learn about the history of hauntings, voodoo, and dastardly villains who have called the city home throughout the centuries. While there, you can participate in famous revelries such as the Vampire Ball, the Voodoo Music Festival, and New Orleans' Hallowe'en Spooktacular Family Concert. You won't want to miss the rambunctious parades along Bourbon St. as well.
Boyne Valley, Ireland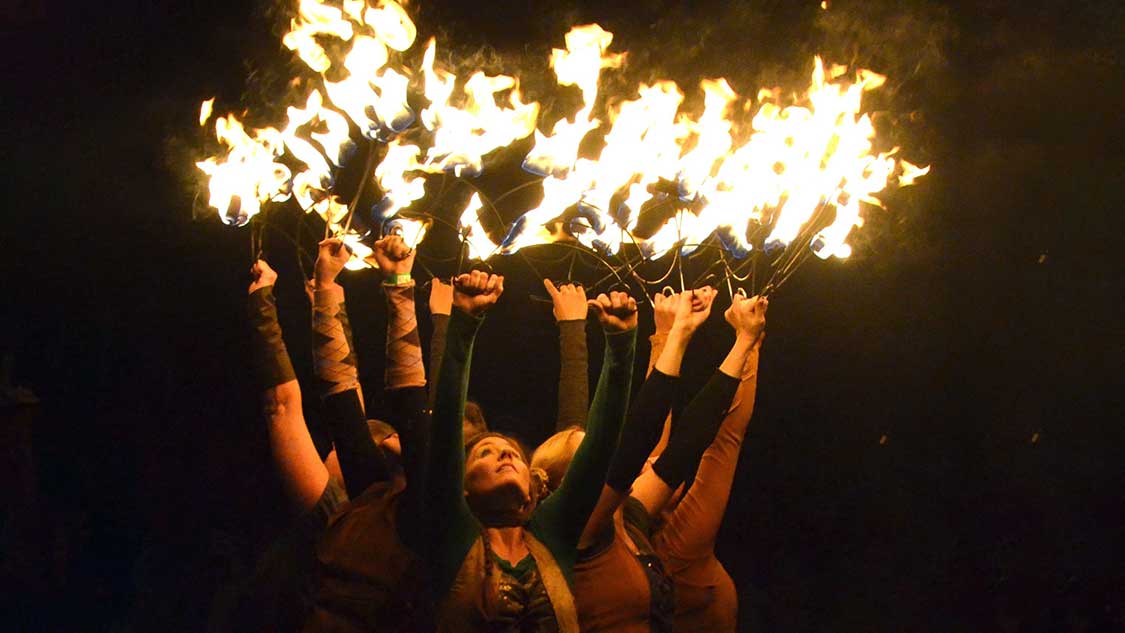 The tradition of Hallowe'en dates back centuries. There's something truly magical about experiencing its Celtic origins in Ireland. In Boyne Valley, you'll experience an entirely unique Hallowe'en celebration where activities such as bonfires, fortune telling, ghost tours, parades, and storytelling are on the menu.
Costumes aren't in short supply here either. In fact, it was in Ireland that the tradition of dressing up for All Hallows' Eve began. Pagans would don costumes to ward off ghosts and spirits. However, they wouldn't be graced with candy for their efforts.
These days Ireland celebrates Hallowe'en through festivals that spread throughout October. These include the Púca Halloween Festival, which honors the Celtic new year with music, art, and treats for everyone. Another favorite is the Spirits of Meath festival in Meath, where you can find amazing pumpkin carving contests.
Edinburgh, Scotland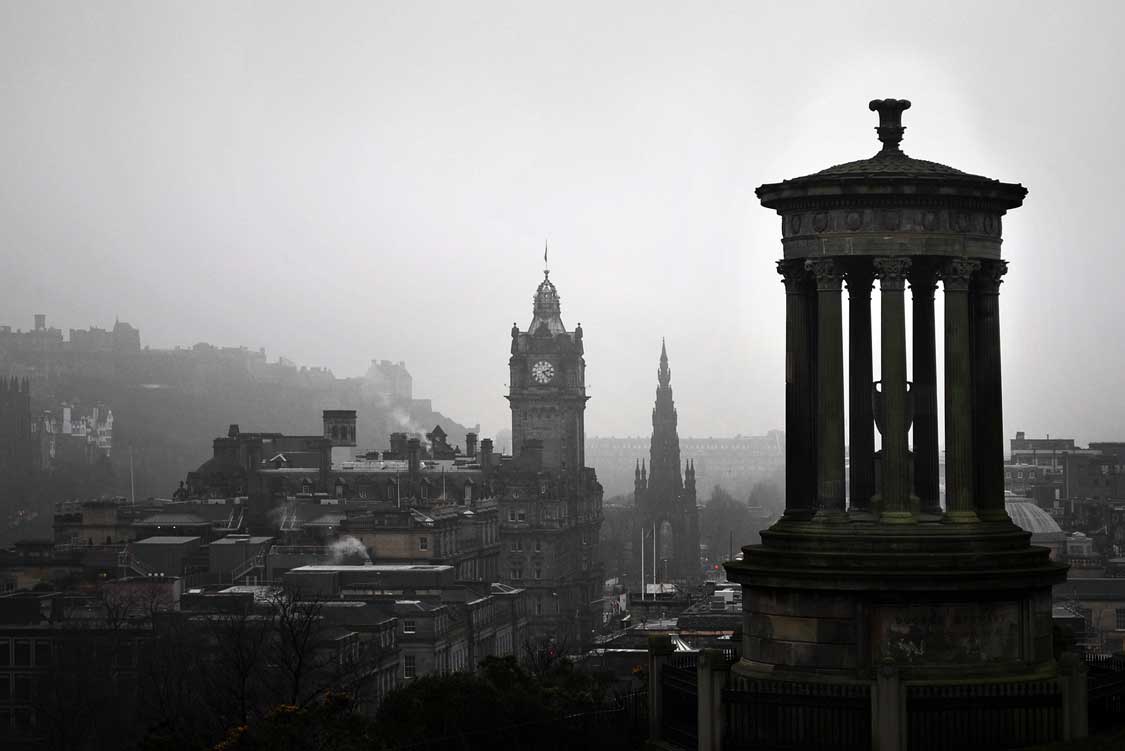 Ireland's neighbor, Scotland, sits a close second as the birthplace of Hallowe'en. Celtic history is strong here, and modern Samhain festivities run along the course. On October 31, the city of Edinburgh, Scotland, celebrates the occasion with the Samhain Fire Festival.
This mix of ancient Celtic and modern tradition marks the transition from Summer to Winter with our characteristic mix of fire-play, drumming, immersive performances, and even a battle between the kings of winter and summer.
Edinburgh also celebrates with a number of more modern experiences, including haunted castles and tomb tours. The city is considered one of the world's most haunted, so ghost hours and graveyard walks are yearly favorites.
If you want to get in on one of the city's best underground ghost tours, you'll want to book quickly. They sell out very fast.
Venice, Italy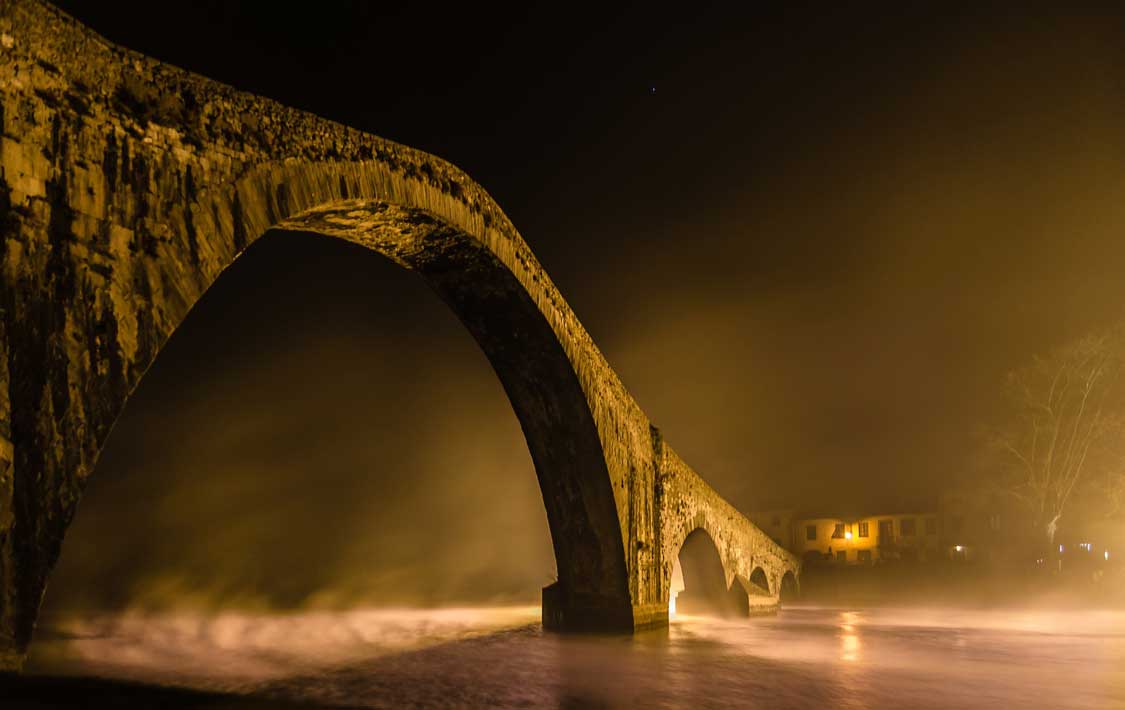 Italy may not be a country that's traditionally associated with All Hallows Eve festivities. But the fascinating city of Venice, with its water streets and theatrical residents, is very familiar to those who love to dress up and celebrate.
Venice is packed with ghoulish fun and is definitely one of the best places to visit on Halloween. Not just for its eerie alleys and dramatic vistas but for its spooky history as well.
Venice, specifically the island of Poveglia, was once a quarantine zone for those suffering from the Black Plague. After that pandemic had run its course, the island was transformed into an insane asylum. Combine these two facts with ancient history and fascinating characters, and Venice becomes an absolute mecca for those fascinated by paranormal activity.
You won't find many Hallowe'en parties in Venice, though. For those, you'll need to head across the peninsula to the town of Borgo a Mozzano near Pisa. Borga a Mozzano is home to the Devil's Bridge, one of the spookiest places in Italy.
The highlight of the town's festivities is a colorful parade inspired by the legend of Lucida Mansi. This local woman was said to have sold her soul to the devil in exchange for 30 years of beauty. During the parade, a character of Lucida passes through the town accompanied by the devil, his demons, and fire eaters.
As night falls, the center of the town is transformed into the "Passage of Terror," a scary trail with a dozen sets where actors play monsters and other creepy characters.
Ottawa, Ontario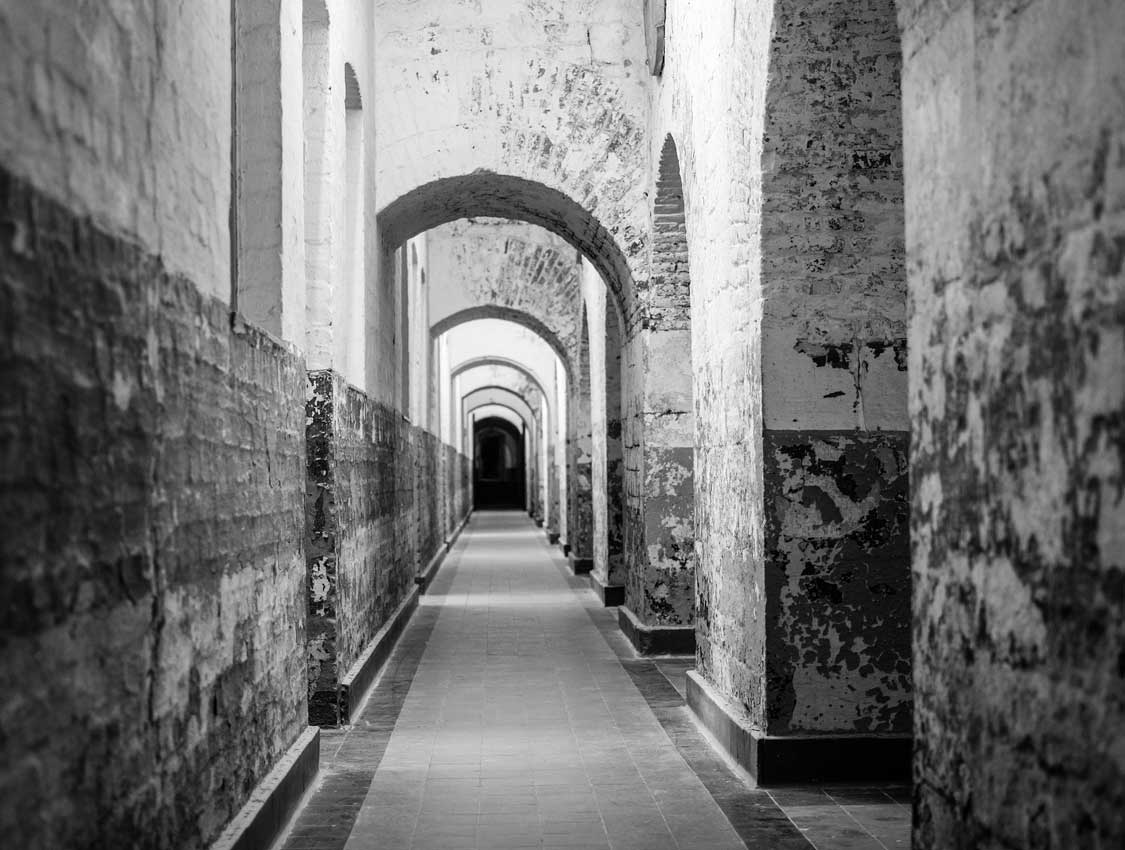 One of the spookiest experiences around the world exists in the unassuming core of Canada's capital. Ottawa, Ontario, has a storied history dating back to 1862. And while there are plenty of spooky experiences and ghost tours in Ottawa, there's one devilishly exciting experience that no horror-lover should miss.
The Ottawa Jail Hostel is located within the walls of one of the country's most notorious former prisons. Guests get to spend their night in actual former jail cells, bars, and all, and the hostel is known to be one of Canada's most haunted places.
The jail housed some of the capital's most terrifying inmates and was even home to three executions. Living conditions in the prison were said to be horrifying, and it wasn't until the jail was closed in 1972 that inmates found peace. It was transformed into a hostel in 1973.
Where Will You Travel For Hallowe'en?
No matter what your travel style, mixing things up with these cool places to travel for Hallowe'en is sure to put a spark in your passport.
Whether you're celebrating at home with a scary movie or exploring haunted castles in Europe, we wish you a frightfully good time!
This post may contain compensated links. Find more info on our disclaimer. Wandering Wagars is a participant in the Amazon Services LLC Associates Program, an affiliate advertising program designed to provide a means for sites to earn advertising fees by advertising and linking to amazon.com, amazon.co.uk, amazon.ca. Amazon and the Amazon logo are trademarks of Amazon.com, Inc. or its affiliates.
You May Also Like To Read: