These fun things to do in Mississauga will help fill your Mississauga itinerary with fun, food, and adventure.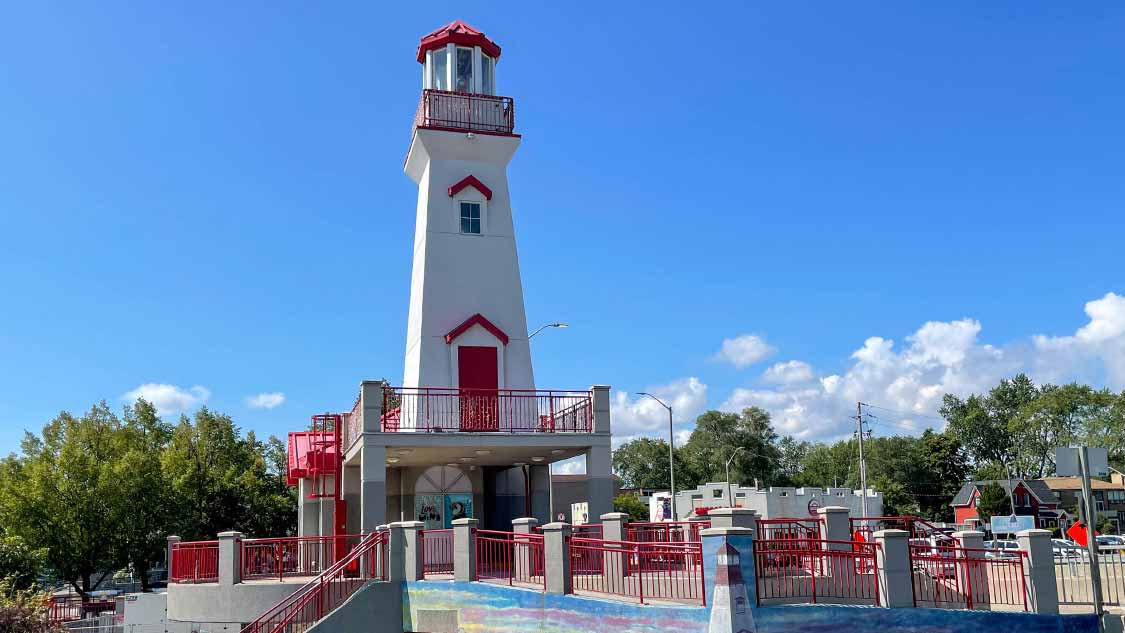 The city of Mississauga in central Ontario is one of the most underrated destinations in the province.
Situated on the shores of Lake Ontario, Mississauga is often classed as a suburb of Canada's largest city, Toronto. But there are far too many exciting things to do in Mississauga to lump this exciting city in with the rest of the Greater Toronto Area.
Spending the last 25 years living in Brampton and Toronto, it was always difficult to see Mississauga as more than "the city next door." So, before our kids returned to school, we decided to spend a weekend discovering what to do in Mississauga and learn if there was more on offer than we had led ourselves to believe.
At the end of our weekend itinerary in Mississauga, we were blown away by how many incredible things there were to do here. And I want to share that magic with you.
About Mississauga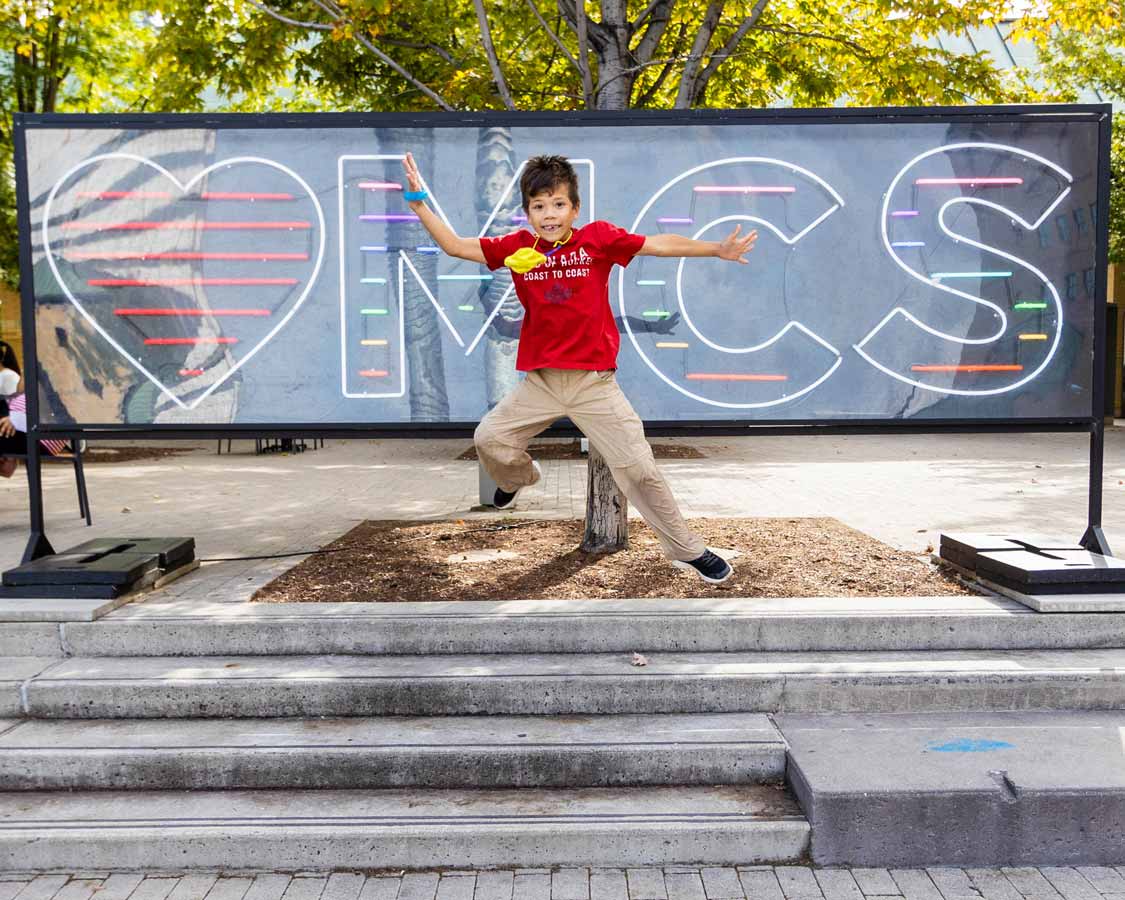 Mississauga has been one of the largest cities in Canada for decades. It now sits as the 6th largest city in the county by population. This Central Ontario city is also the third-largest city in Ontario after Toronto and Ottawa.
The city has been the traditional territory of the Huron, Wendat, Haudenosaunee, and Anishinaabeg Indigenous peoples, including the Mississauga Nation.
The city began to be established thanks to the important trade routes that ran from Lake Huron to Lake Ontario through the Humber River, which my family had toured with local Toronto SUP operator Oceah Oceah the previous summer.
The city is now a collection of former villages and hamlets that have been swallowed up by the rapid growth of being adjacent to Canada's largest city. This has led to a unique diversity in the city where you can explore the many small towns within the big city, such as Port Credit, Meadowvale, and Streetsville.
What To Do In Mississauga, Ontario
These incredible things to do in Mississauga will help you plan an awesome Mississauga itinerary where you can experience the best of the city. When it's all over, you'll be scheduling a trip back because this is one of the most exciting cities in the province.
Those who know our family travel blog well won't be surprised that our first searches for what to do in Mississauga began with the parks and outdoor spaces. Adventurous family travel has been our favorite part of exploring the world. And it turns out that finding outdoor adventures in Mississauga was downright easy.
But the fun doesn't stop there. So whether you're looking for adventure, culture, or just an awesome spot to grab some pictures for the 'gram, you'll be able to pack loads of Mississauga activities into a weekend.
Explore Riverwood Conservancy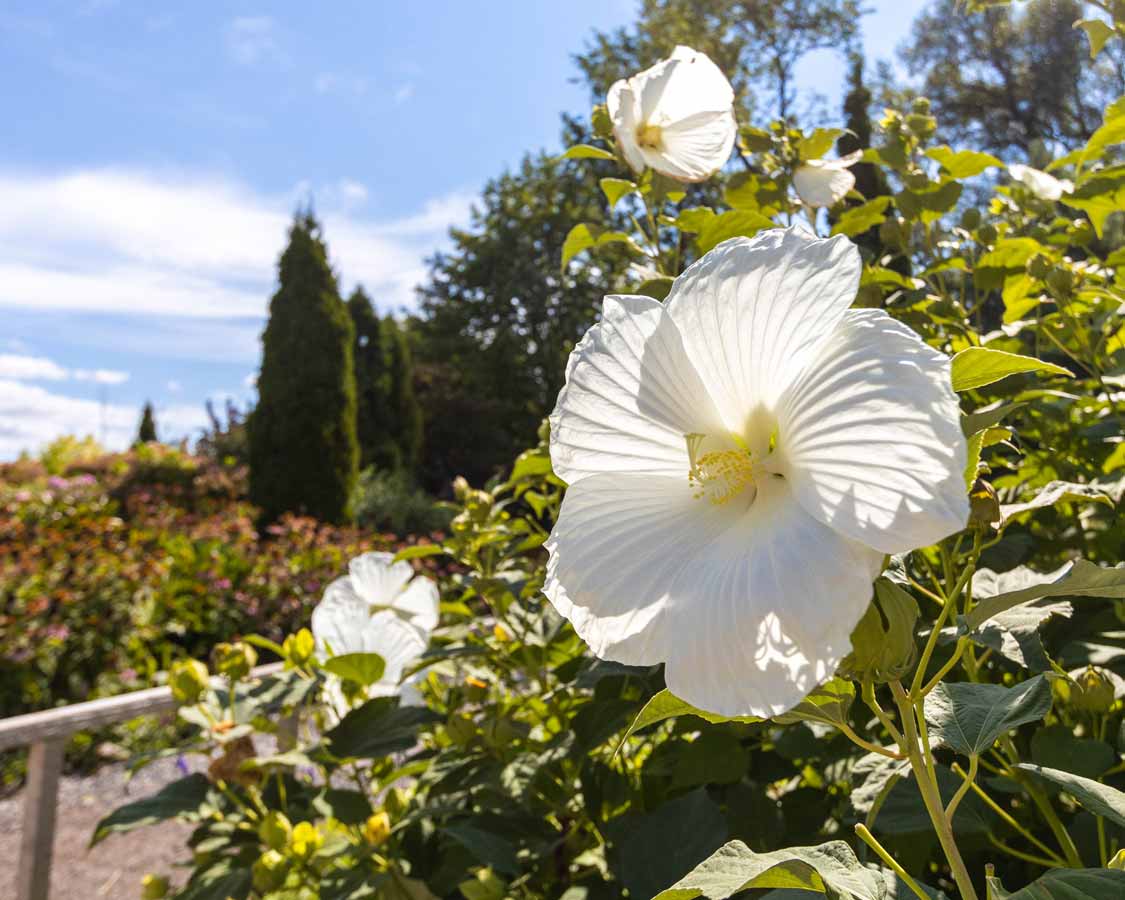 Spread across a sprawling 150-acres between Burnhamthorpe and HWY 403, Riverwood Conservancy is one of Mississauga's most unexpected and beautiful outdoor parks.
Riverwood isn't your typical conservation area. Instead, this land is part of a charity designed to help educate visitors on environmental protection. And it does this while offering a wide variety of gardens and hiking trails that wind around marshes, creeks, and trees that have been standing as long as 350 years!
The park hosts several events throughout the year, including astronomy nights, bird-watching, and art classes through the on-site Visual Arts Mississauga. And the best part is that entrance to Riverwood Conservancy is free of charge.
Hike Rattray Marsh Conservation Area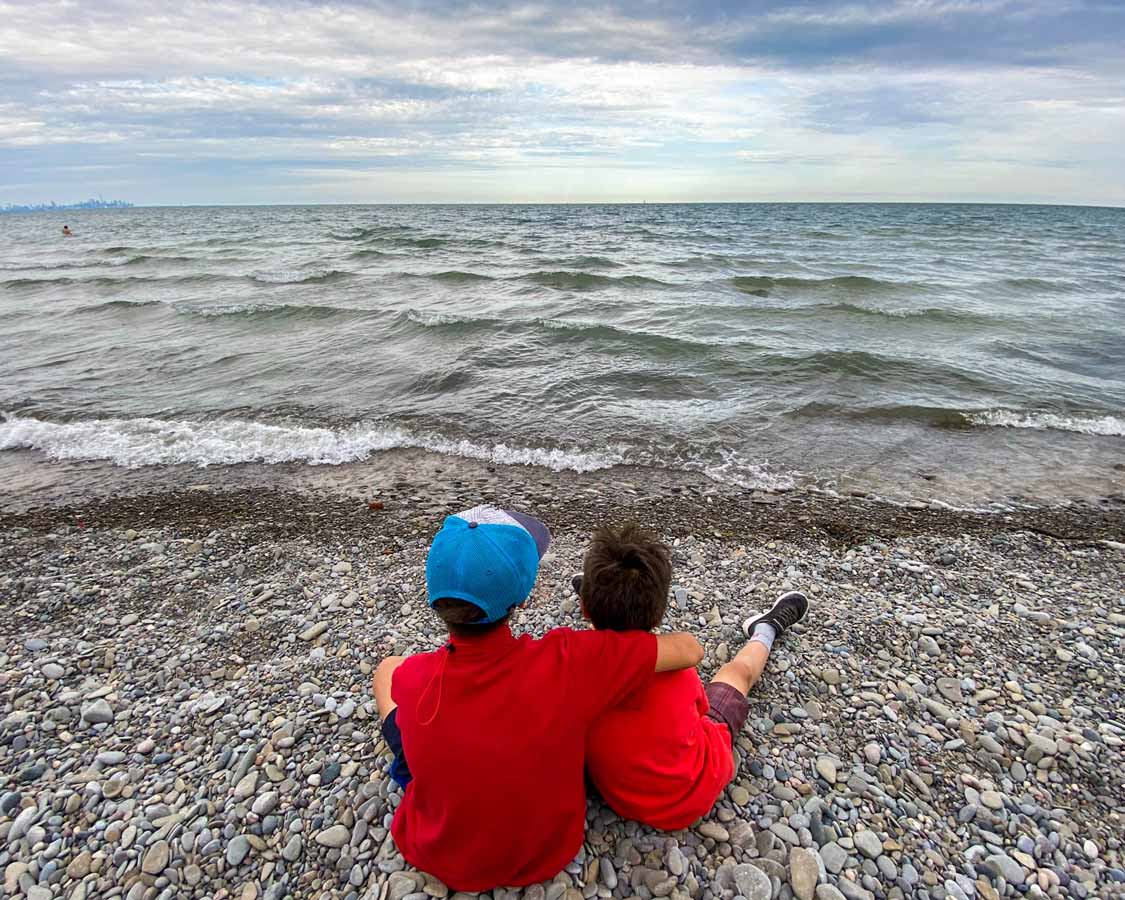 Easily accessible from the beach trails of Jack Darling Memorial Park, Rattray Marsh is one of the most incredible hidden gems in Mississauga.
This nature area is connected by trails and boardwalks that take visitors through the surrounding lakeside forests to one of the last barrier-breach marshes on the Great Lakes.
The trails here are peaceful and always filled with birds and small wildlife. You might get the chance to see carp, turtles, and even deer darting along the trails.
At the end of the boardwalk, you'll find a nice trail that takes you to the waterfront and one of the best and least-known swimming spots in Mississauga.
Wander Through Lakefront Promenade Park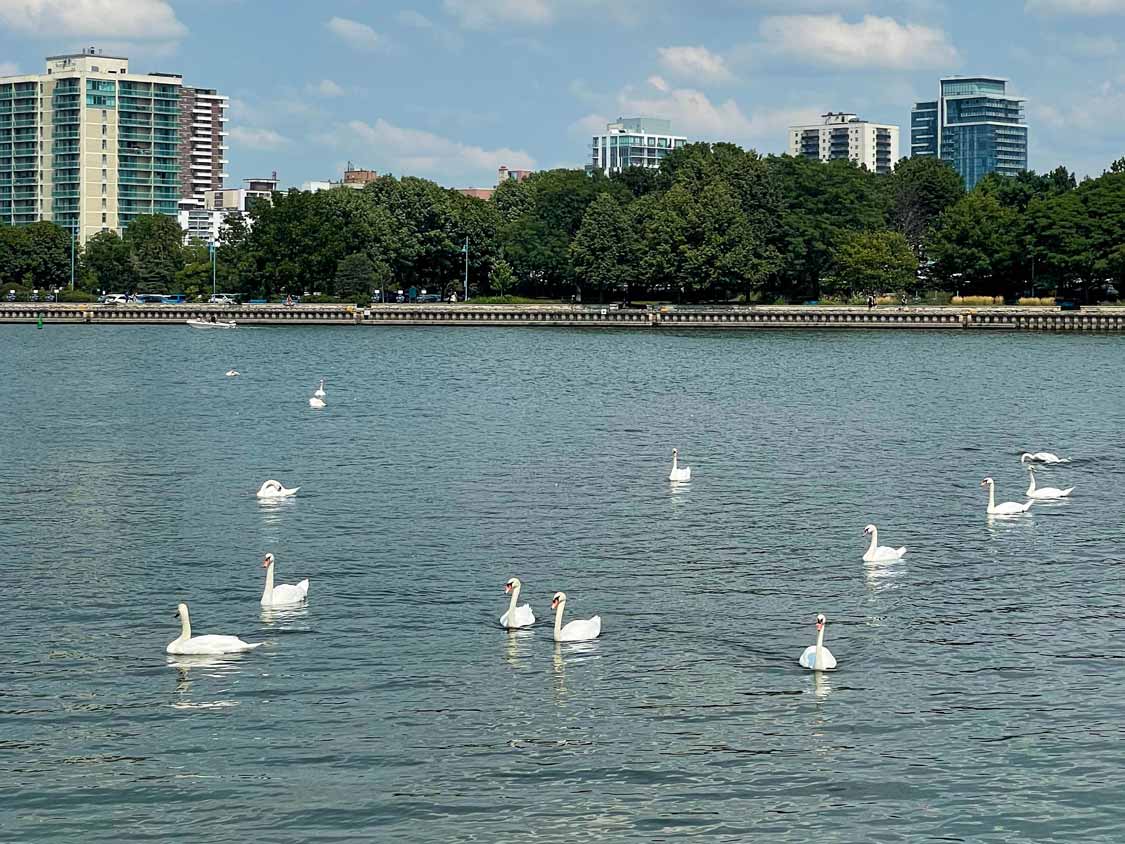 Situated in the popular and scenic Port Credit region of Mississauga, Lakefront Promenade Park is one of the most popular parks in Mississauga.
The rolling landscape lines the waters of Lake Ontario and the Credit River. It is full of picnic areas, walking trails, and stony piers, perfect for fishing or photographing the hundreds of magnificent white swans that spend a chunk of the summer here.
Lakefront Promenade is also one of the best places to base yourself if you want to explore Port Credit. You'll have easy access to the marina, restaurants, and, of course, the Port Credit Lighthouse.
Paddle The Credit River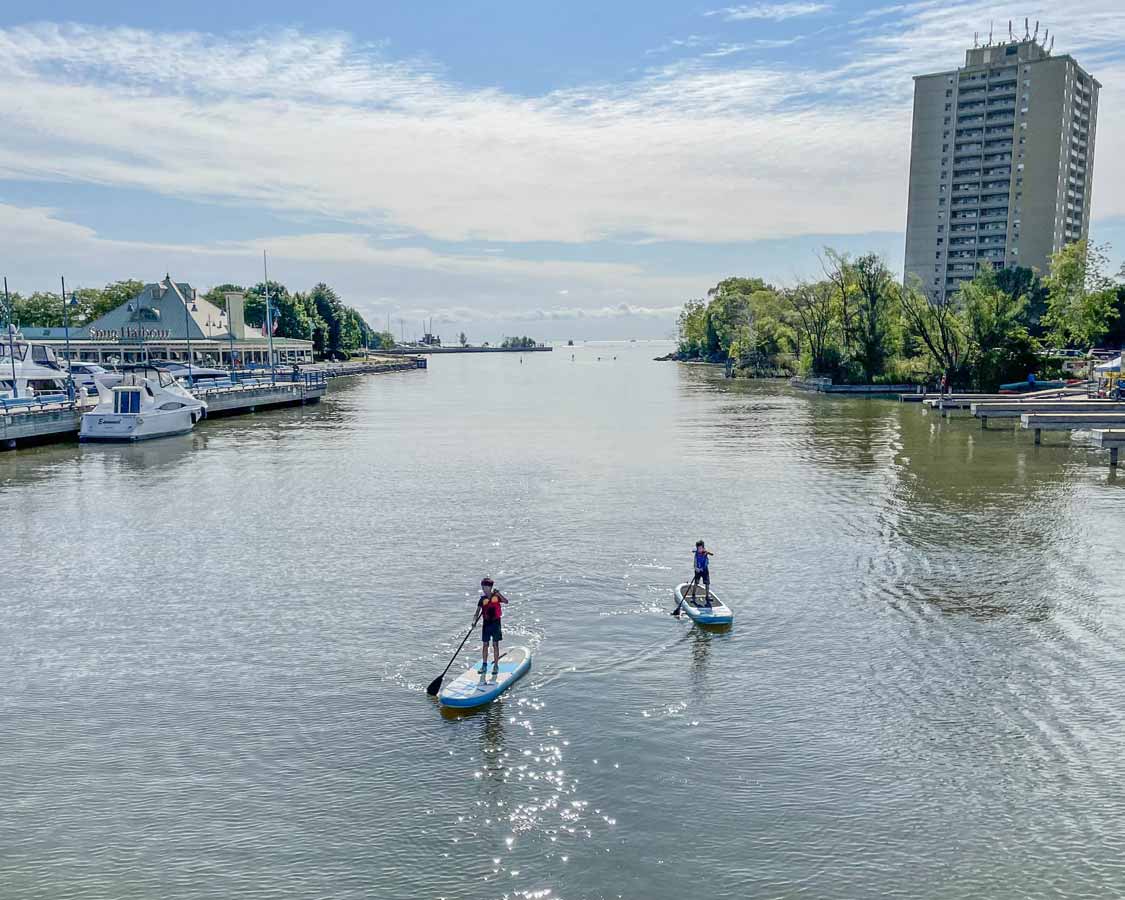 The Credit River is one of the most important waterways in Mississauga, and paddling this beautiful river is one of the best ways to get outside in Mississauga.
One of the best spots to put in your kayak, SUP, or canoe is at the river's mouth, where it empties into Lake Ontario. And if you don't have your own, don't worry. You can always rent one from nearby Port Credit Adventure Rentals. They even offer jetski rentals for those who want to take their adventure to the big waters of the Great Lakes.
Conquor The Dragon At Hub Climbing Gym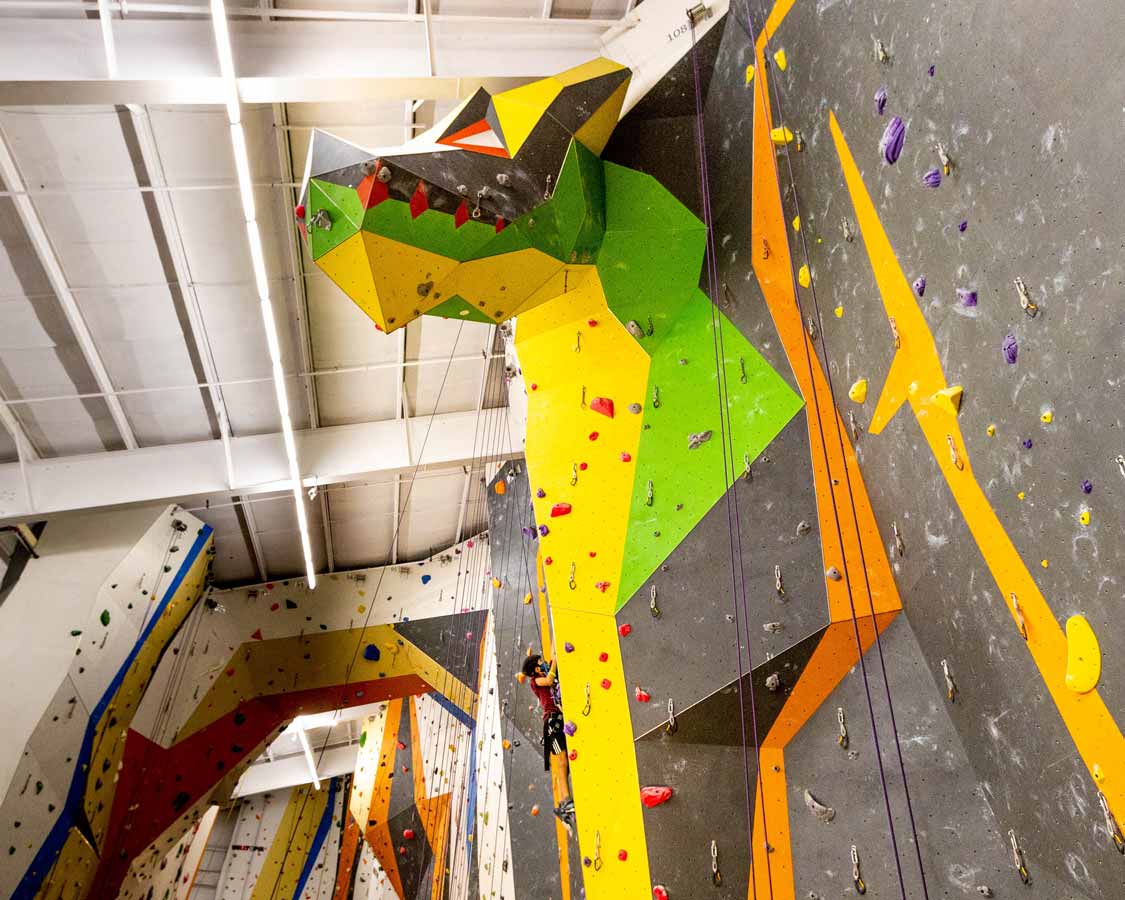 The fun doesn't stop when the sun isn't shining. There are plenty of awesome indoor adventures to be had in Mississauga. One of our favorites was a visit to Canada's largest indoor rock climbing gym.
Whether you're a beginner or an expert, you'll find something for everyone at Hub Climbing Mississauga. This sprawling gym has everything from bouldering to its iconic 49 foot 'Dragon.' It even has a huge selection of climbing walls with auto-belay systems for those visiting on their own.
Our kids were huge fans of their 'virtual climbing wall,' which has a wide variety of fun climbing games that will be a hit with any younger climber. And their staff is super friendly and attentive. So even if it's your first time, you'll be climbing like a pro before you know it.
You can reach out to them to schedule a climbing session here.
Fill Your 'Gram With Fun Mississauga Events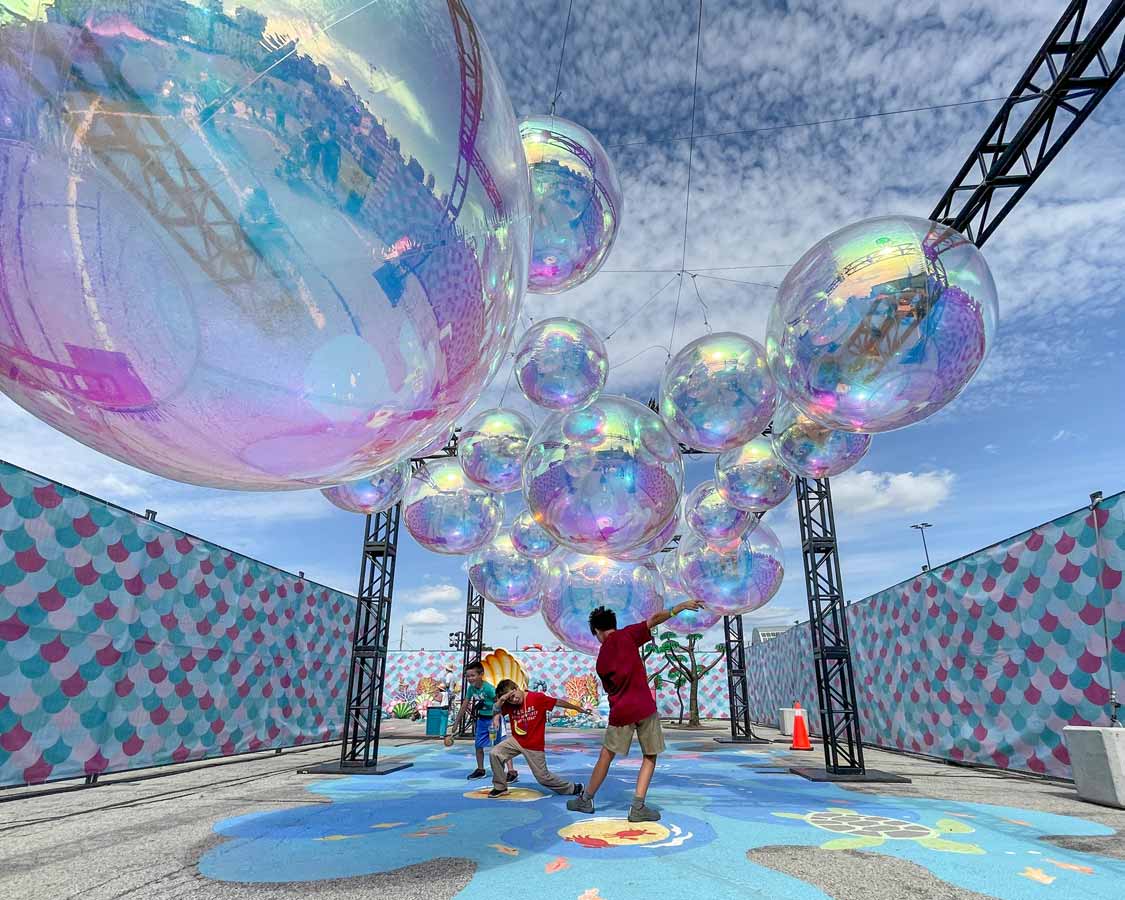 Mississauga has become the defacto event space for loads of photo-friendly events in the Greater Toronto Area. These fun and colorful experiences offer a steady flow of creative and entertaining experiences for people of all ages.
A hot ticket was 'Sugar Rush,' a candy-themed event packed with fun-filled activities and photo spots during our visit. Our kids loved all the space to run around and get creative (loads of candy didn't hurt either).
To see what events are happening when you're in town, head over to the Tourism Mississauga website.
Experience the Historic Adamson Estate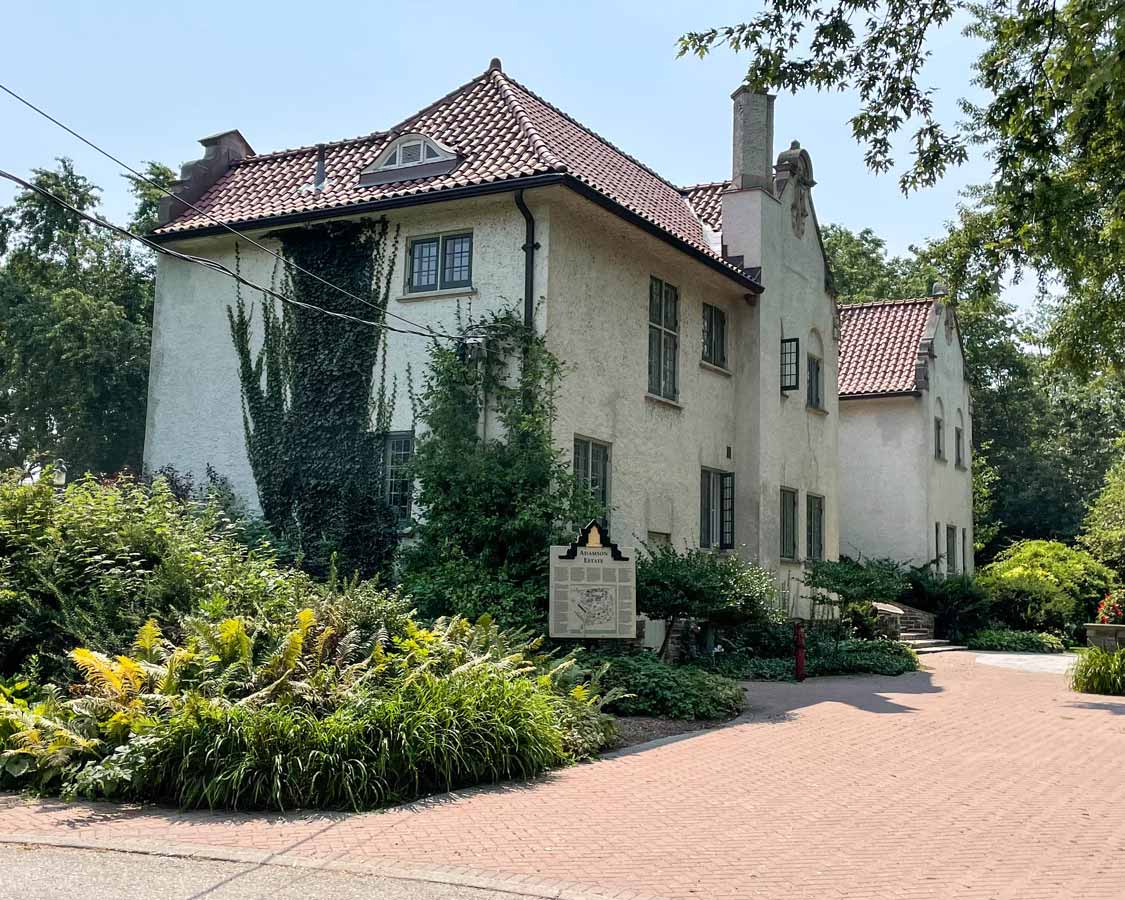 The Adamson Estate is a place that I had no idea about until I took a ride down the waterfront trail, a cycling route that connects Cornwall with the town of Leamington in Ontario's Southwest. I had ridden the section along the St. Lawrence River just a few weeks before and was anxious to see more.
This stately home in Port Credit is the former home of Toronto elite Mabel Cawthra and her husband, Agar Adamson. The unique Flemish architecture of the home is often mistaken for Spanish influence. It was registered as a historic place back in 1978.
This is a popular destination for artists and painters, not just because of its unique design but also because of its picturesque location on the shores of Lake Ontario.
Make Yourself At Home In Port Credit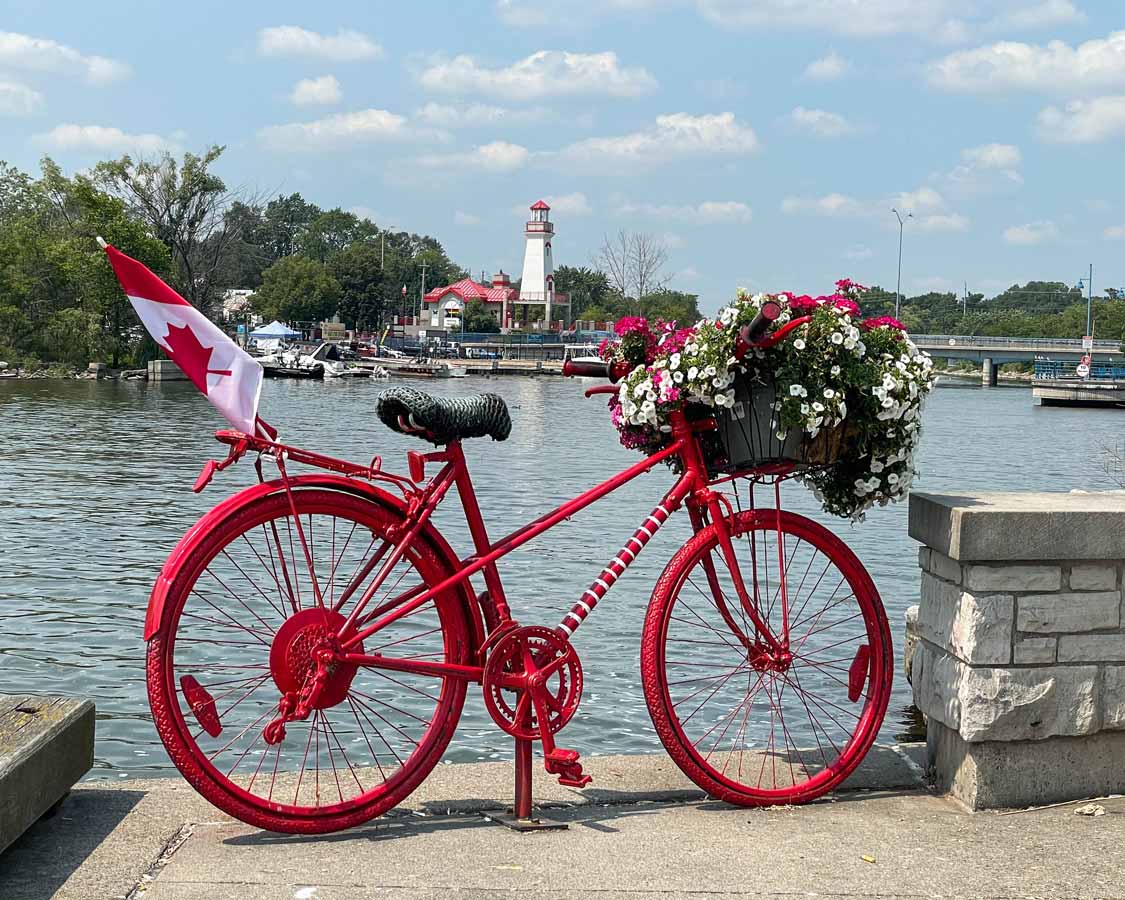 Of all the towns and villages that make up Mississauga, none capture my heart like Port Credit. Lined with quaint shops, ice cream parlors, and restaurants, Port Credit, which sits at the mouth of the Credit River, is absolutely adorable.
The most iconic stop in town is at the colorful Port Credit Lighthouse, perched at the end of the bridge that aids cars, bikes, and pedestrians across the Credit River along Lakeshore Rd.
Although more and more high-rise condos are sprouting up, Port Credit still retains a touch of its small-town atmosphere.
Have a Splash At Celebration Square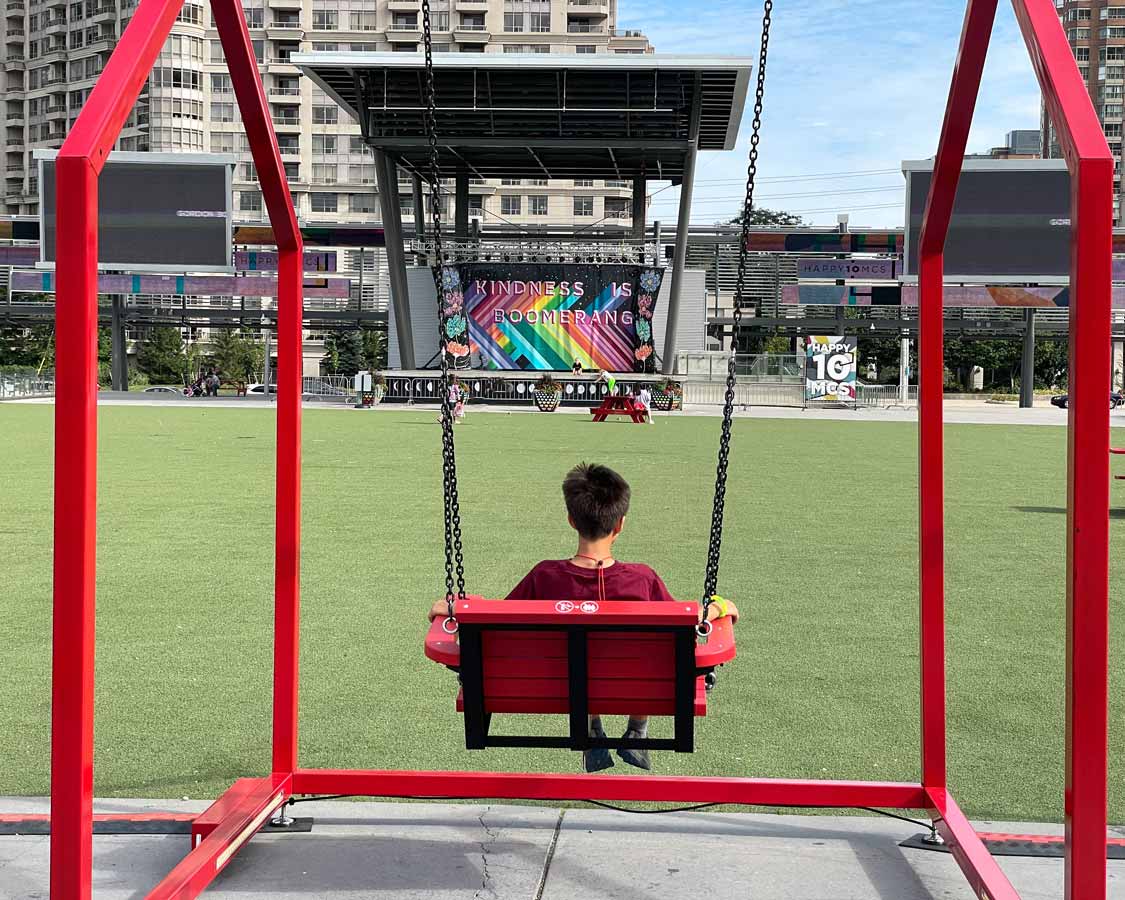 Celebration Square, which sits kitty-corner to Ontario's largest indoor shopping center, Square One, is the heart of entertainment in Mississauga. The large, open space is lined with food trucks. And the large stage is constantly hosting outdoor concerts, plays, and more.
The Celebration Square fountain is a popular place for kids to cool off while enjoying the shows on a hot day. Celebration Square Mississauga is especially hopping during the summer months.
Stroll To The Mullet Creek Waterfall
Nestled in a hidden area of Mullet Creek near Mississauga Rd. and HWY 403 near the University of Toronto, Mississauga Campus, is a scenic hiking trail that will take you to Wahoosh Falls. This small but pretty waterfall in Mississauga sits in a small ravine dug out by Mullet Creek, emptying into the Credit River further downstream.
Wander The Quaint Shops of Streetsville
The quaint Streetsville neighborhood is ripe with small-town charm that helps set it apart from other neighborhoods in Mississauga. The 'Village in the City' is lined with historic buildings, quiet streets, and healthy parks.
Streetsville is also known for its popular festivals, including its very own Santa Claus Parade and vibrant Canada Day Festivals.
Watch The Planes From The Danville Park Viewing Platform
I'm not going to lie, I drove past this part countless times while commuting along HWY 410, and I had no idea what it was until I started planning my things to do in Mississauga itinerary.
Marked by an enormous metal paper airplane, which can be easily seen on the west side of the highway, Danville Park offers one of the best places to watch the countless airplanes lifting off from and landing at the Toronto Pearson International Airport, which ironically is in Mississauga.
The park also boasts cricket pitches, a tobogganing hill, and plenty of green space.
Grab A Case At Stonehooker Brewery
I'll admit, the name Stonehooker caused us all to giggle more than a few times. But, this Mississauga craft brewery makes some of the best local brews in the GTA.
Situated on Lakeshore Rd in Port Credit, Stonehooker Brewery sources its all-natural ingredients locally. They also have a rotating menu that includes a great selection of bbq delights served on their front-lawn patio.
They aren't the only game in town, though. Another local Mississauga brewery is the nearby Old Credit Brewery. You won't find food there, but with nearly 40 years of experience, Old Credit Brewery is one of the longest-running craft brewhouses in the province.
Where To Eat In Mississauga
Mississauga is laden with a wide range of excellent restaurants. And for those looking for the best places to eat in Mississauga, the search doesn't have to be a hard one.
Whether you're looking for casual eats or elegant meals, you'll find it all. But here are a few of our favorite Mississauga restaurants.
Snug Harbour Restaurant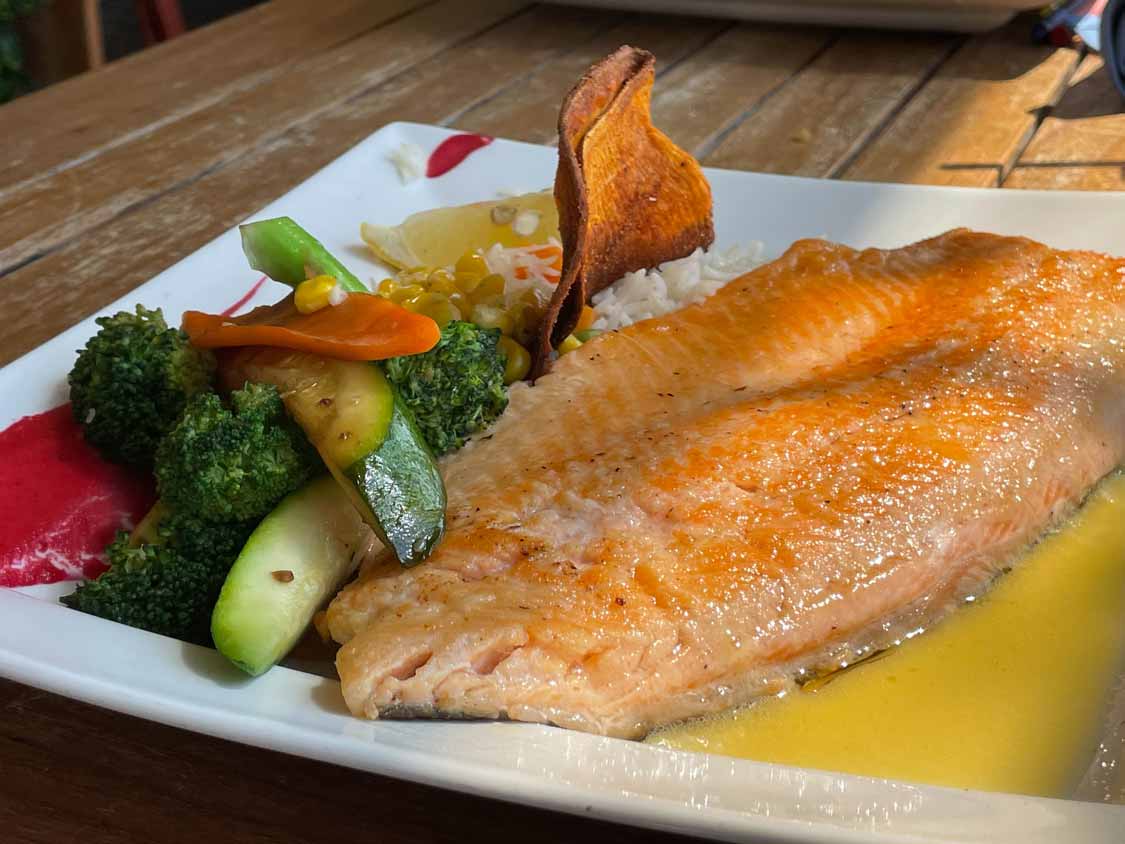 There's no denying that Snug Harbour Restaurant has one of the best locations in the city. With a wrap-around patio with views of the Credit River and the Snug Harbour Marina, it's hard to find a table without a view. So make sure to try some of their popular fish and chips. Again, it's one of the best in town.
Rick's Good Eats
Made popular by their unique Punjabi/Canadian fusion and a food truck that seems to hit all of the big events, Rick's Good Eats on Kennedy Rd near Courtney Park Rd. has been establishing itself as one of the most popular places to eat in Mississauga.
The casual and fun interior offers a nice contrast to the commercial neighborhood in which the restaurant sits. And, if you don't want to make the trip across the 401, you can usually find their truck at events such as Night Market T.O.
Eva's Originals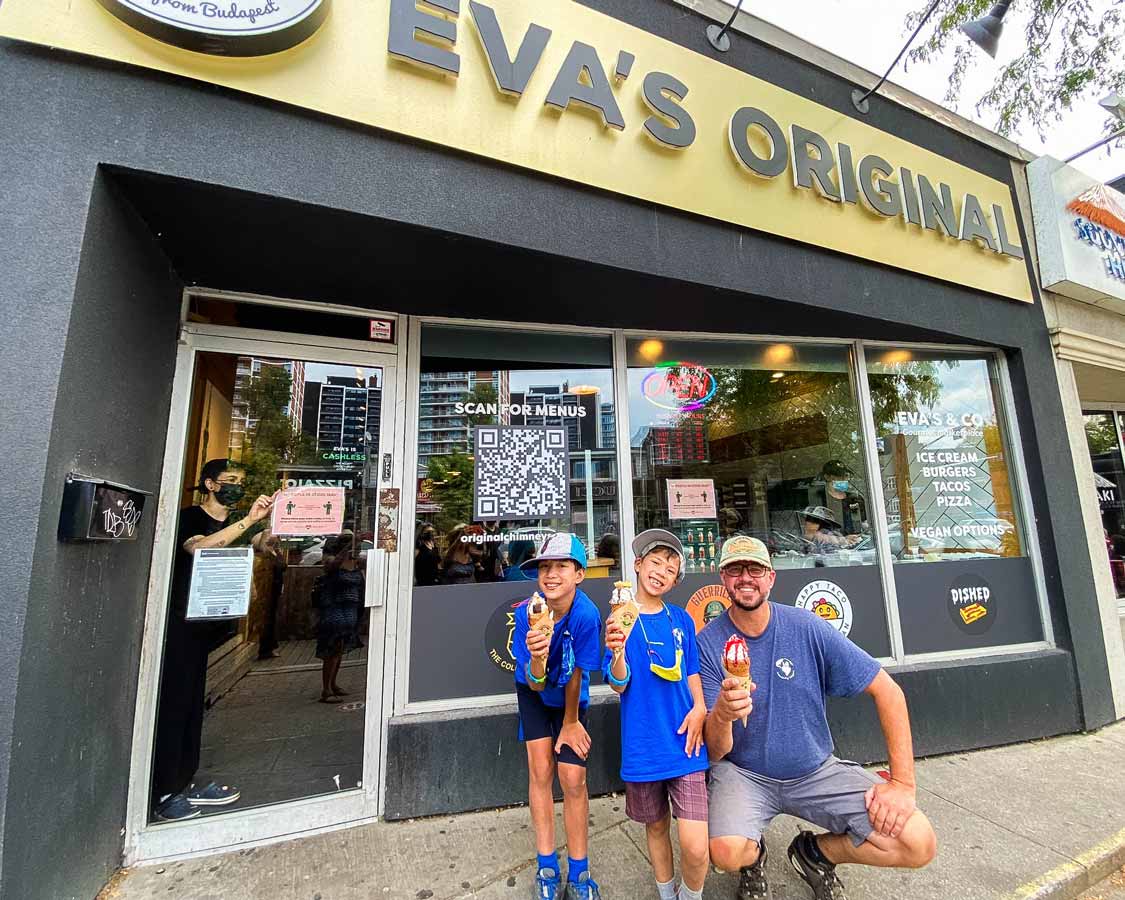 We were hooked on the doughy goodness when we first tried Chimney Stack at the Toronto Christmas Market. And when walking through Port Credit and we saw Eva's Originals that serves up soft-serve ice cream in a Chimney Stack cone, we couldn't say no.
With a wide selection of topping flavors, including a good number of classic combinations, these treats are something I'll never pass up the chance to enjoy.
Leela's Roti
I was introduced to this small Trinidadian restaurant by my friend and Mississauga blogger Davindra at Goat Roti Chronicles. The small front belies the popularity of this restaurant. And you'll often find line-ups out the door of those looking to get their hands on Leela's famous 'Doubles.'
You'll find plenty of other Trinidadian favorites here as well, such as roti, aloo pie, and their uber-popular all-day veggie platter. In addition, you can check out the menu of Leela's Roti here.
Square One Food District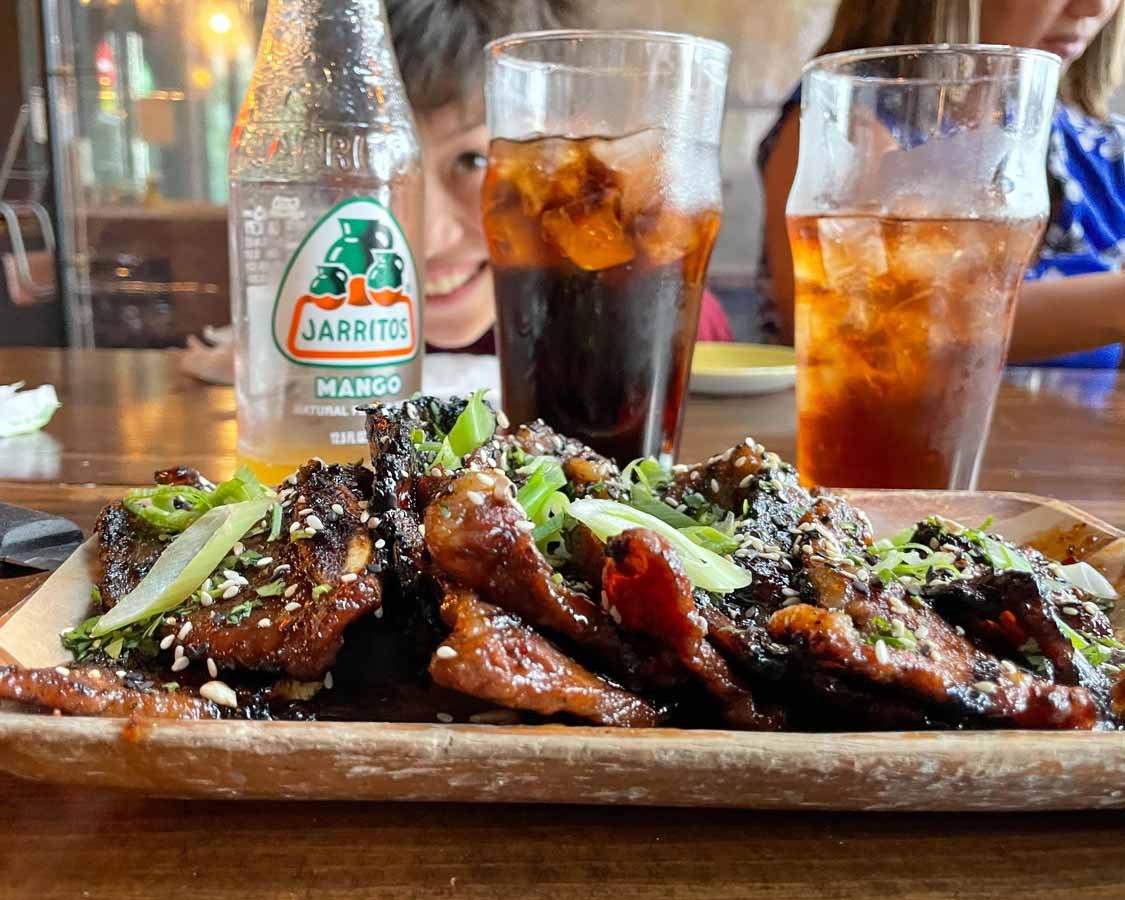 Typically, we steer clear of malls, but Square One in Mississauga has worked hard to set itself apart from your typical urban shopping center.
Their latest addition is the popular spot dubbed "The Food District," which offers a unique and eclectic series of restaurants, food shops, and take-out options that offer something for everyone. Throughout the aisles, you'll find bakers, home cooking, and high-end coffee shops.
For a real treat, stop by La Carnita for some of their mouthwatering tacos. They're some of the best in the city.
Check Out Our Weekend In Mississauga Video
We LOVED exploring Mississauga. There were loads for things to do to keep us busy for a weekend and more. We had so much fun that we put together this awesome video to show off what your Mississauga itinerary could be.
Where To Stay In Mississauga
If there is one thing that I would say that Mississauga lacks, it's great hotels in the best areas. Popular areas such as Port Credit will hopefully have that infrastructure in time. But it's not there yet. Many of the hotels in Mississauga are centered around the airport and Meadowvale or the many business districts throughout the city.
Mississauga is currently running a program called "It Pays To Stay" where, if you book a 2 (or more) night's stay in the city with any of the participating hotels you'll receive a $100 VISA prepaid gift card, to spend while you are here. You can check that deal out here.
But that doesn't mean you can't find some excellent hotels in Mississauga. You may have to move around a bit. Here are some of our favorite hotels in Mississauga.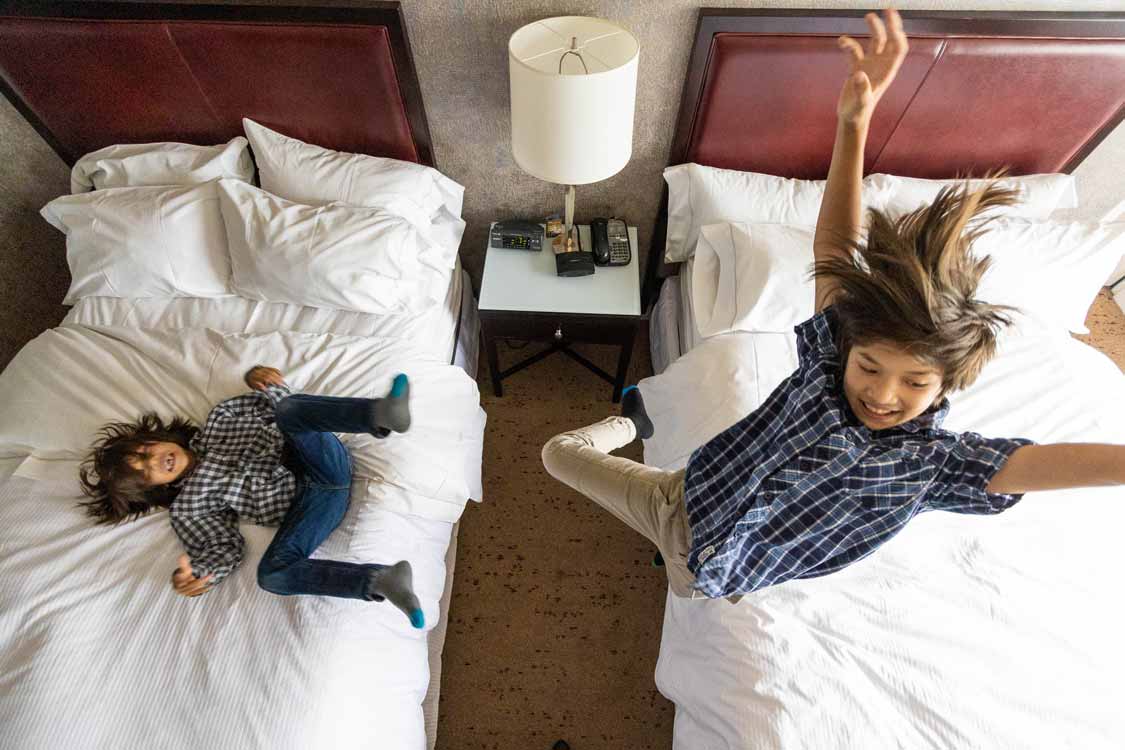 Hilton Mississauga Meadwovale
For those visiting Mississauga with kids, Hilton Mississauga Meadowvale is a sure win.
Home to "Big Blue," a corkscrew waterslide that zips down two stories into a pool, this Mississauga hotel has everything a family needs to make the most of their Mississauga vacation. You'll also find a second indoor pool and an outdoor pool, an on-site restaurant, and convenient access to the Meadowvale Shopping District.
You can check out their prices and availability here.
The Waterside Inn Port Credit
Although The Waterside Inn is one of the only hotels in Port Credit, it's also one of the most popular hotels in Mississauga. And with great views of Snug Harbour and Lake Ontario, it's no surprise as to why.
The hotel has everything you need for a stay, including a full kitchen that includes a dishwasher. This boutique Mississauga hotel has bright, airy rooms, spa packages, and everything you need for an incredible Mississauga itinerary.
You can check their prices and availability here.
Now It's Time To Explore These Things To Do In Mississauga, Ontario!
I'll admit, I didn't expect to find as many things to do in Mississauga as I did. The "city next door" surprised my family and me. And we're now planning on exploring this city even more. It's easy to let places nearby slip through your notice. But sometimes, it's worth having a closer look. So if you're looking for awesome Mississauga attractions, I hope this has helped you out.
And feel free to drop any questions or comments below. I always answer them.
If you're passionate about family travel, head on over to our Family Travel Support Group on Facebook. It's a fantastic community of parents who love travel. We share experiences, knowledge, and lessons learned along the way. You can also sign up for our newsletter to keep in the loop about new family travel adventures.
Disclosure: Our visit to Mississauga, Ontario, was supported by Tourism Mississauga. As always, all opinions remain our own. Wandering Wagars participates in the Amazon Services LLC Associates Program, an affiliate advertising program designed to provide a means for sites to earn advertising fees by advertising and linking to amazon.com, amazon.co.uk, amazon.ca. Amazon and the Amazon logo are trademarks of Amazon.com, Inc., or its affiliates.
You May Also Like To Read: