Perth is one of the most charming towns in Ontario. From the gorgeous parks to the amazing food, discover the best things to do in Perth, Ontario right here.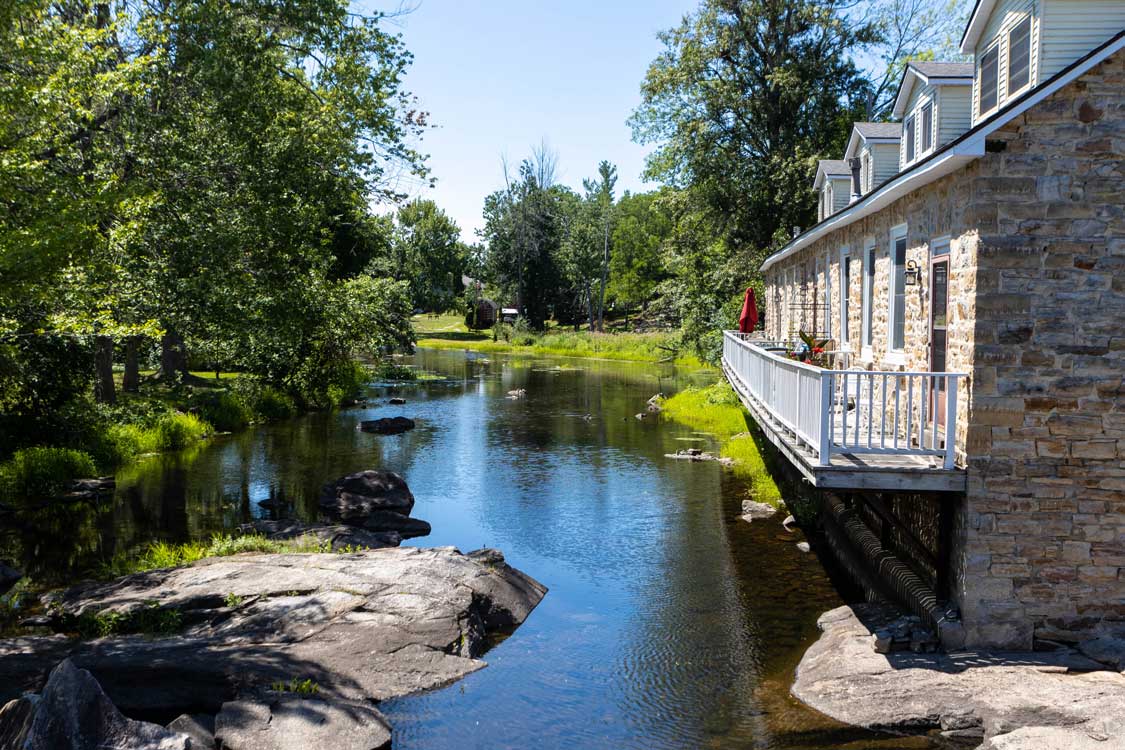 Ontario doesn't get much more charming than the town of Perth. This gorgeous, heritage town is packed to the brim with the most heritage architecture between Toronto and Quebec City. It's a town that seems like it was built for patio life and lazy walks through river-crossed parks. But just because a town is sleepy and beautiful doesn't mean that its not packed full of activities that will fill a day, a weekend or even a week. There are plenty of things to do in Perth, Ontario, and we'll get to some of the best shortly.
Perth sits at the heart of Lanark County, a region, just south of Ottawa, that encompasses several pretty towns, including Smiths Falls, Almonte, and Carleton Place. The area is filled with gorgeous rivers, well-aged stone buildings, green parks, and nature as far as the eye can see. You can easily spend a week exploring the county. But when you're there, it seems that every road leads to the town of Perth, Ontario. Whether you're looking to explore the historic architecture, sip latte's on a patio, or paddle the beautiful Tay river, here are our favorite things to do in Perth, Ontario.
What To Know About Perth, Ontario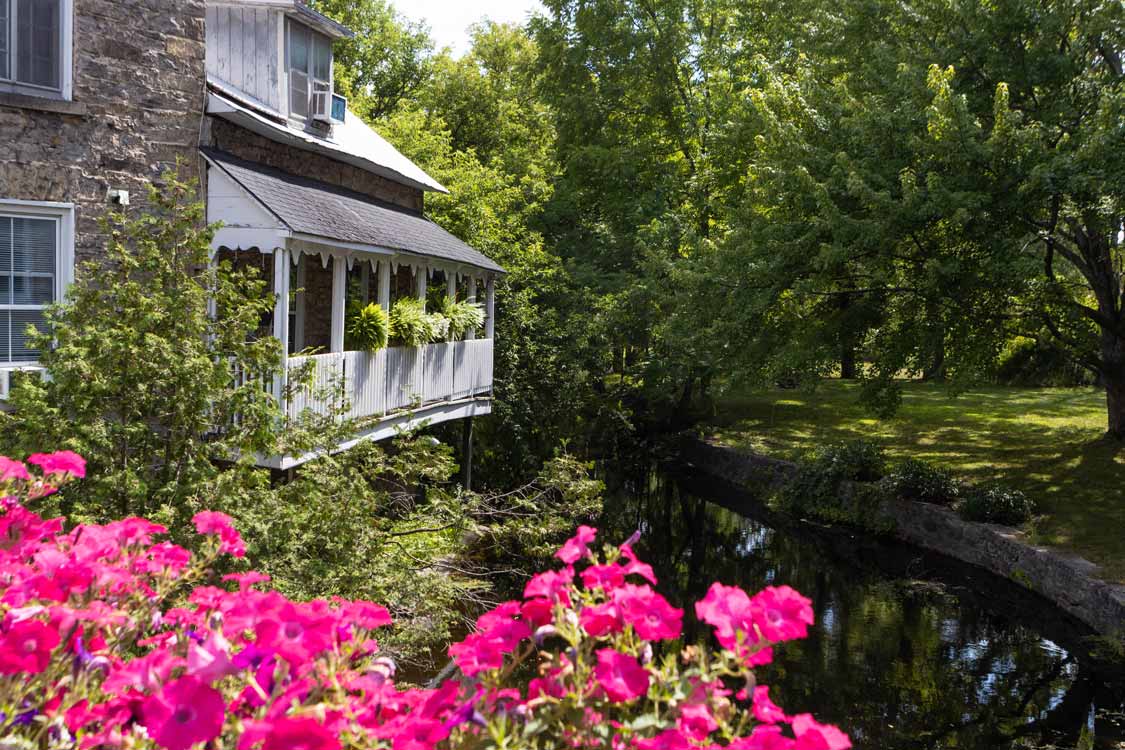 Perth is a small town of about 6,000 people located about an hour south of Ottawa. This peaceful little town is a popular destination for Ontario road trips. Although Perth's village is just 200 years old, you won't be alone in thinking that it feels timeless. The town was settled back in 1816 following the War of 1812. The original location was selected to direct former military members and new immigrants to a mostly unsettled interior.
Scottish stonemasons made up a large portion of the new immigrants that settled the region. This influx of architectural and engineering expertise led to the rise of a town with one of the most extensive collection of heritage buildings in the province. In fact, Perth, Ontario, was the central commerce area for Eastern Ontario before the growth of Bytown, which eventually became the city of Ottawa.
Through the town of Perth flows the Tay River, which bisects on the eastern edge of town. The flow of the Tay River means that most of downtown Perth were an island. The river was re-direct in 2015 to reduce erosion. But even now, you won't be far from the river's edge when wandering through Perth. When you're looking for what to do in Perth, head down to the water's edge. It's here where many of the town's best attractions are centered.
Fun Things To Do In Perth Ontario
There are more things to do in Perth, Ontario, than meets the eye. Yes, the riverwalks and heritage buildings take the forefront, and we'll get to those for sure. With a classic combination of culinary, cultural, and outdoor experiences on offer, finding what to do in Perth becomes more a matter of narrowing down your choices than trying to fill your time.
Explore The Perth Heritage Buildings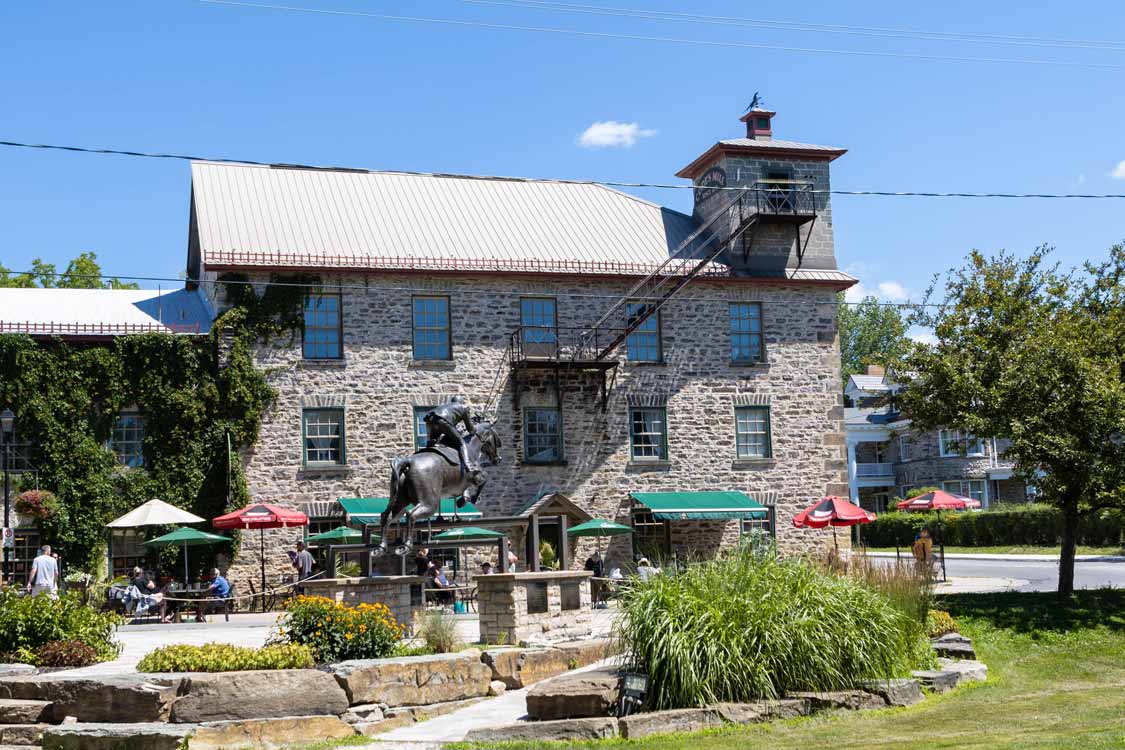 It's the heritage of Perth that draws many of the thousands of visitors to Perth every year. The downtown core has an old-world charm rare in Canada outside of destinations such as Quebec City. Perth was one of just two Ontario cities that was chosen as a heritage restoration project.
This ambitious undertaking was responsible for preserving and restoring much of the classic stone buildings and parks of Perth's downtown core. The town's center is so well maintained that entering it may feel like you're stepping back in time. The main stretch along Gore St features stretches of restaurants with patios overlooking the Tay River. You'll also find the iconic Perth Town Hall.
If you follow Mill St. down towards Stewart Park, you'll find the gorgeous Code's Mill. In the main courtyard of this historical wool mill, you'll find that these buildings' design and style aren't just skin deep.
Wander Through The Lanark Wonder Stewarts Park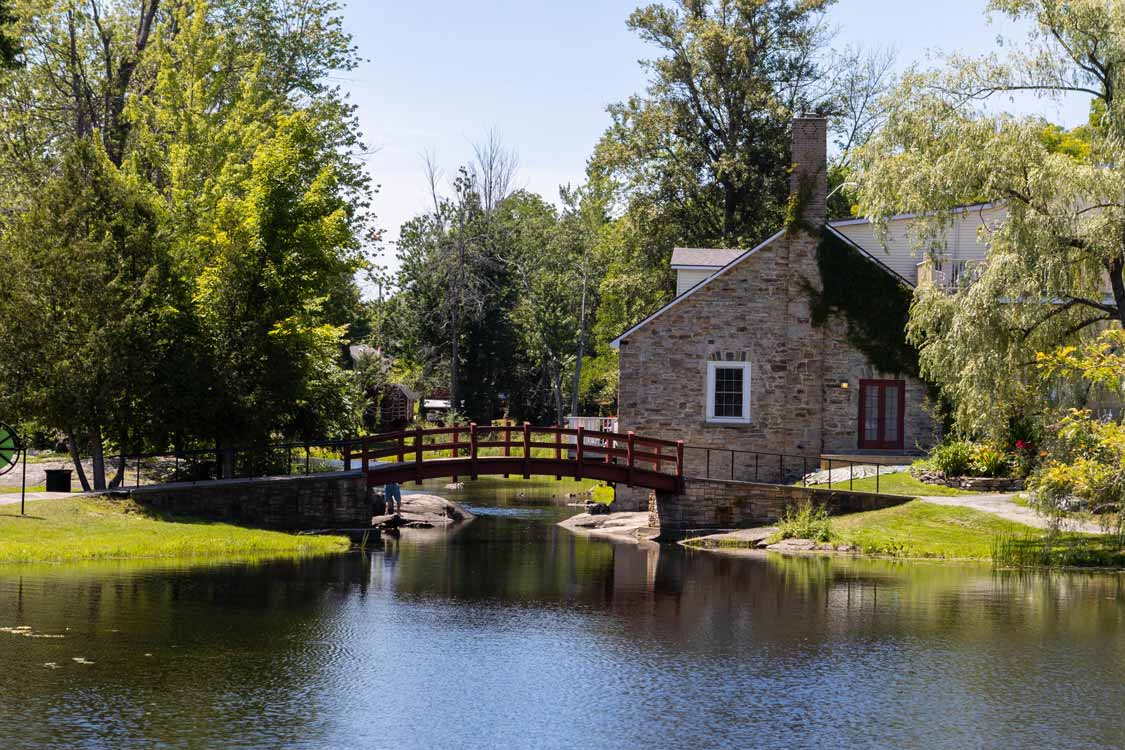 When it comes to urban parks in Canada, we have some extraordinary spots. In Toronto, there's the magnificent High Park. In Winnipeg, there's the historical The Forks. Vancouver has the sprawling Stanley Park. But Perth's Stewart Park can easily compare with any of these on sheer beauty alone.
The beautiful Stewart Park is bisected by a shallow section of the Tay River that's shallow enough to be perfect for splashing. Sprinkled throughout the park are heritage buildings, flower-filled gardens, and hidden treasures sprinkled in just such a way that it makes wandering through the park one of the best ways to spend a day in Perth.
If you're looking to learn more about the town's history, head to the entrance near Mill St. You'll find a statue of hometown hero Ian Miller and his famous horse, Big Ben. This local legend was one of the world's biggest equestrian champions and even made it to the Olympics three times.
Stewart Park hosts fun events throughout the year. And they are always free. The Stewart Family, who donated the land for the park, did so that no one would ever be charged admission for its use. I LOVE this concept and it's something that made me fall in love with a park with a similar history in Colorado Springs.
Paddle The Tay River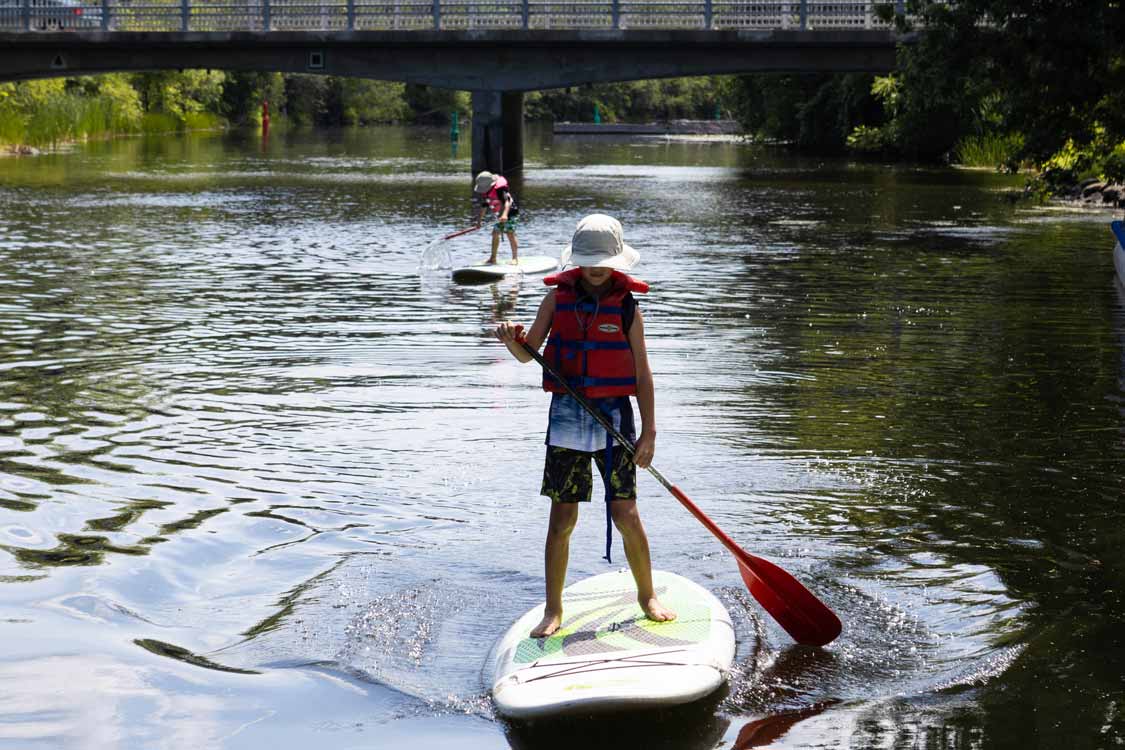 The clear waters of the Tay River are one of the most peaceful places to paddle in Perth. This river cuts through downtown Perth and extends out along quiet routes on the west of the city. If you brought your own paddle gear, you could let in at the Tay River Basin near the Crystal Palace on Tay St. This gives you easy access to both the downtown routes
If you don't have your own paddle gear, head over to Perth Outfitters on Craig St. This outdoor outfitter offers SUP, canoe, and kayak rentals for all-ages. You can also rent their pedal carts or kick bikes to tour the property for extra outdoor fun. Ever since we got our Bluefin Cruise inflatable SUP we've been hitting the water as often as we can. And the Tay River makes for an absolutely fantastic place for a family paddle.
It's effortless to get into Perth on the Tay River to see the sites from the water. Or you can head down away from town and enjoy the wildlife, birdwatching, or just watch the fish swim through the crystal clear water below you.
Savor The Perth Food Scene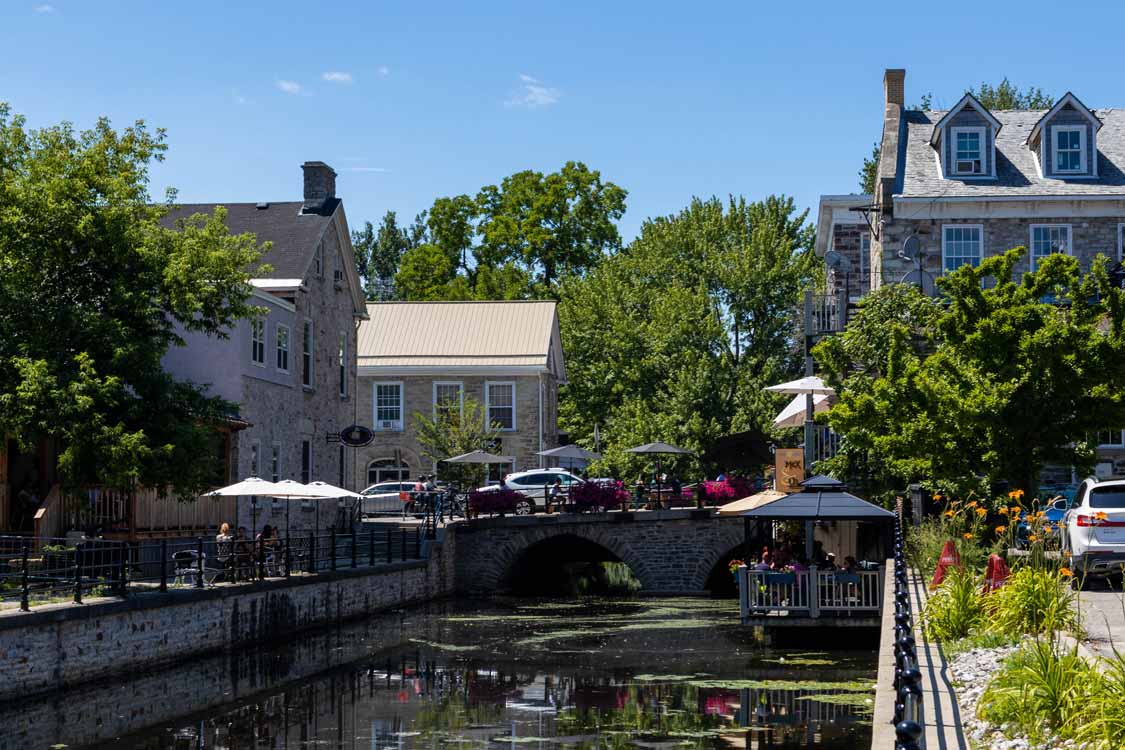 You can't explore the best things to do in Perth, Ontario, without talking about the food. This tiny town is packed with amazing and innovative small, local restaurants. From cafes to high-end restaurants, the food scene in Perth is booming. No matter where you are in town, you won't be far from delicious food.
For a great waterfront view, try out Mex & Co on Gore St. E. You can enjoy some delicious Mexicana on the patio. For some locally brewed ale, head down the street to O'Reillys Ale House. While you're there, enjoy their roasted garlic cream Mac & Cheese.
If you want something portable, we loved Blackfly Grubhub in Code's Mill. This unique spot serves gourmet hot dogs and even more gourmet donuts. It's truly a one-stop-shop of deliciousness.
Did Somebody Say Chocolate?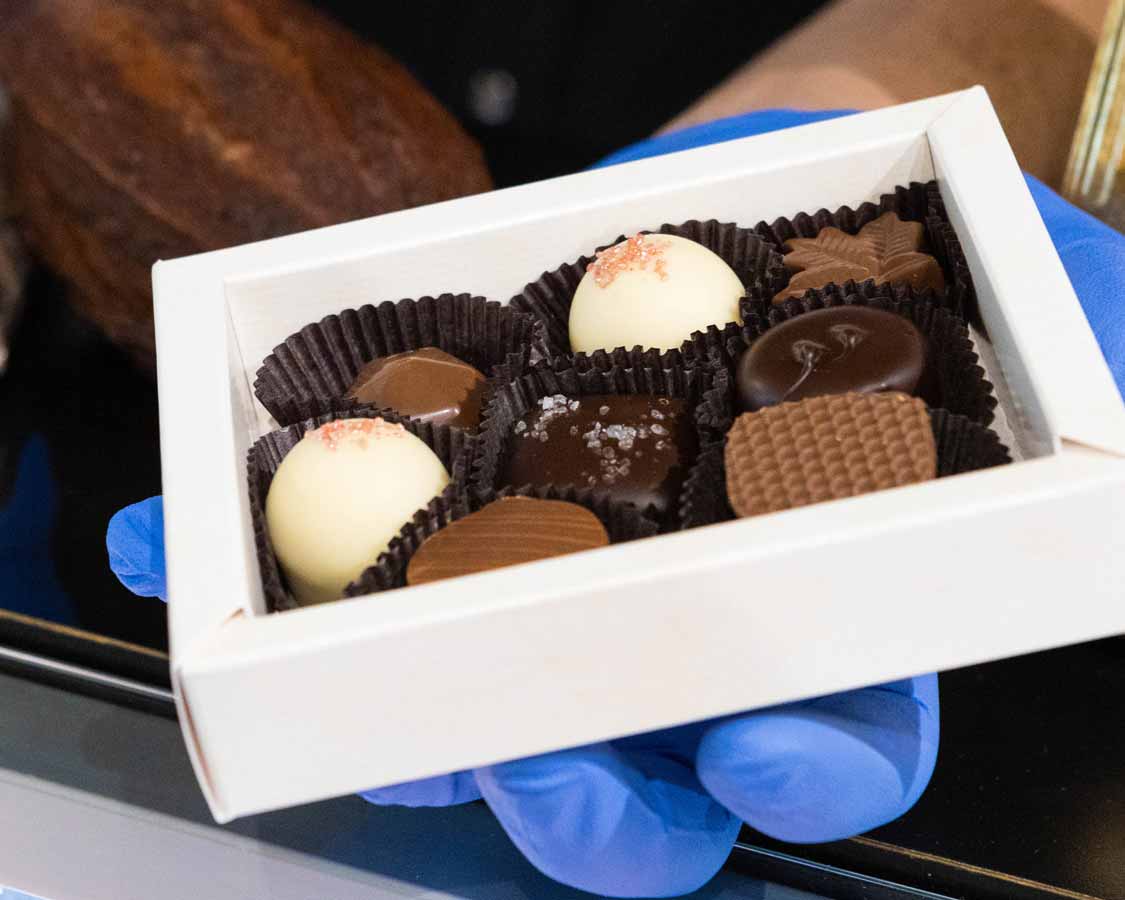 Did you know that Lanark County has its own fabulous chocolate trail? It does. And one of the stops is one of the best things to do in Perth, Ontario. Across from Stewart's Park in the Code's Mill building is the chocolate-stop in Perth. Perth Chocolate Works.
This family business started on beautiful Manitoulin Island before expanding to the picturesque town of Perth. Tasting the company's hand-crafted Belgian delights are a must for those exploring Perth. Make sure to try the local-favorite maple cream chocolates sourced with local Lanark County maple syrup.
Great Things To Do Near Perth, Ontario
The fun doesn't stop at the city line in Perth. There are loads of things to do near Perth that are fun for the whole family. I could literally go on for days about Perth's activities, but here are some of the ones at the top of my list.
Cruise The Rideau River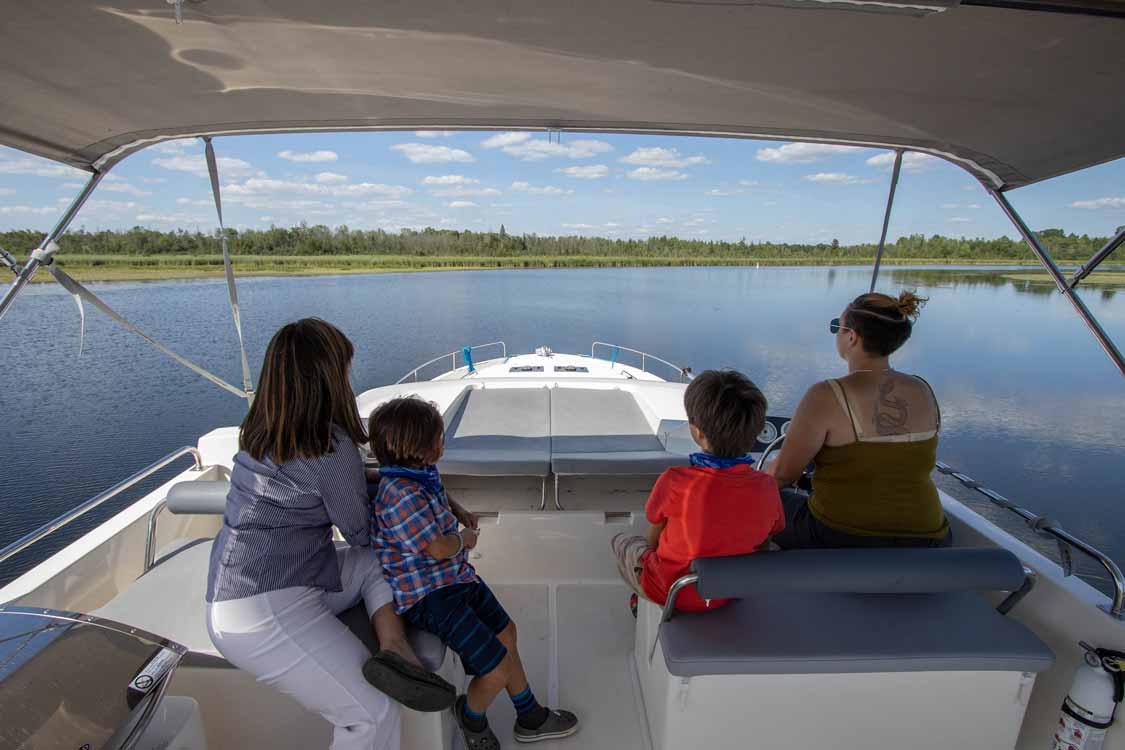 Just a short drive from Perth is the gorgeous riverside town of Smiths Falls. Smiths Falls alone is a destination, it's quaint, quiet, and gorgeously situated on the Rideau River's shores. This prime location made it the site of choice for luxury houseboat rental company Le Boat. From Smiths Falls, you can rent one of their gorgeous boats and cruise between Ottawa and Kingston. And while you're on the water, you can experience all the great towns along the way.
If you have your own boat, or if houseboating isn't your thing, you can set in anywhere along the River and enjoy the peaceful environs of one of Canada's most historic waterways.
Ride The Rails At the Railway Museum of Eastern Ontario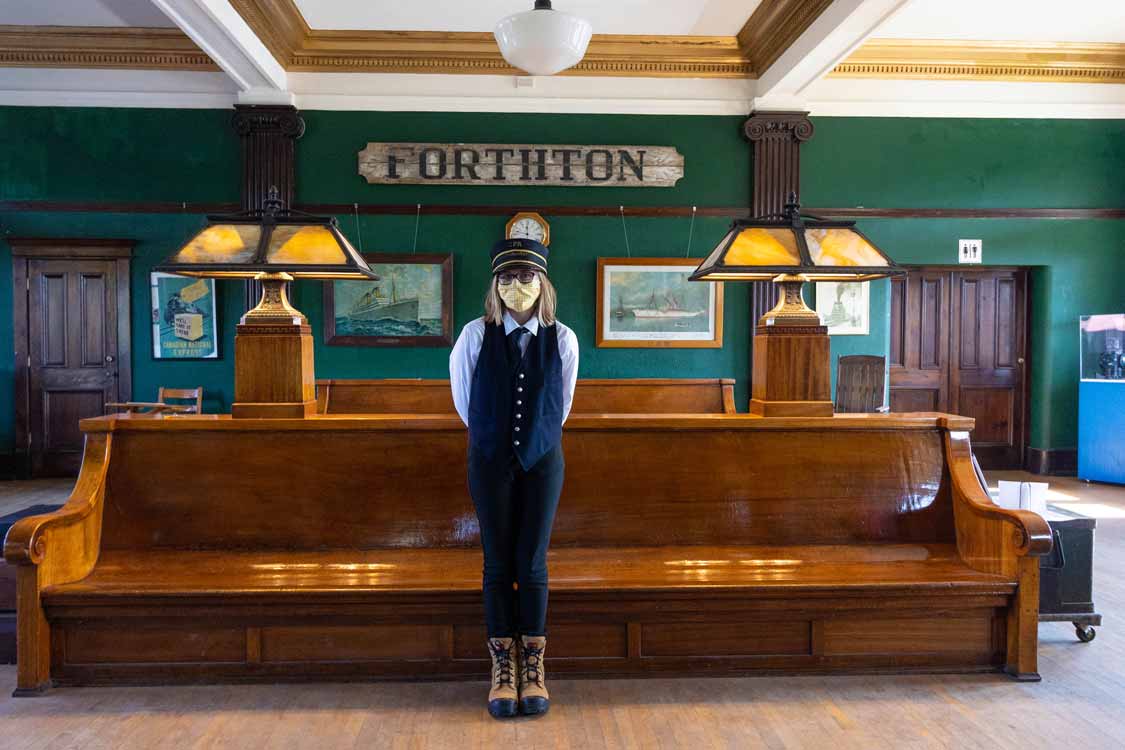 Another great stop in Smiths Falls is the Eastern Ontario Railroad Museum. Whether you're visiting Perth with kids or just a lover of all things locomotive, the RMEO is a beautiful stop. You can explore one of the fanciest train stations in Eastern Ontario, take part in one of the many themed train rides, and even spend the night in a caboose!
Suppose you don't get enough train-action from the two engines, dining cars, snowplow trains and model cars at the Smiths Falls Train Museum. In that case, you can take part in their seasonal Harry Potter or North Pole train experiences. If you aren't able to time your visit to those, the museum does regular train rides through the area every day.
You can read all about staying in a caboose at the Smiths Falls Train Museum here.
Explore The Silver Queen Mine At Murphy's Point Provincial Park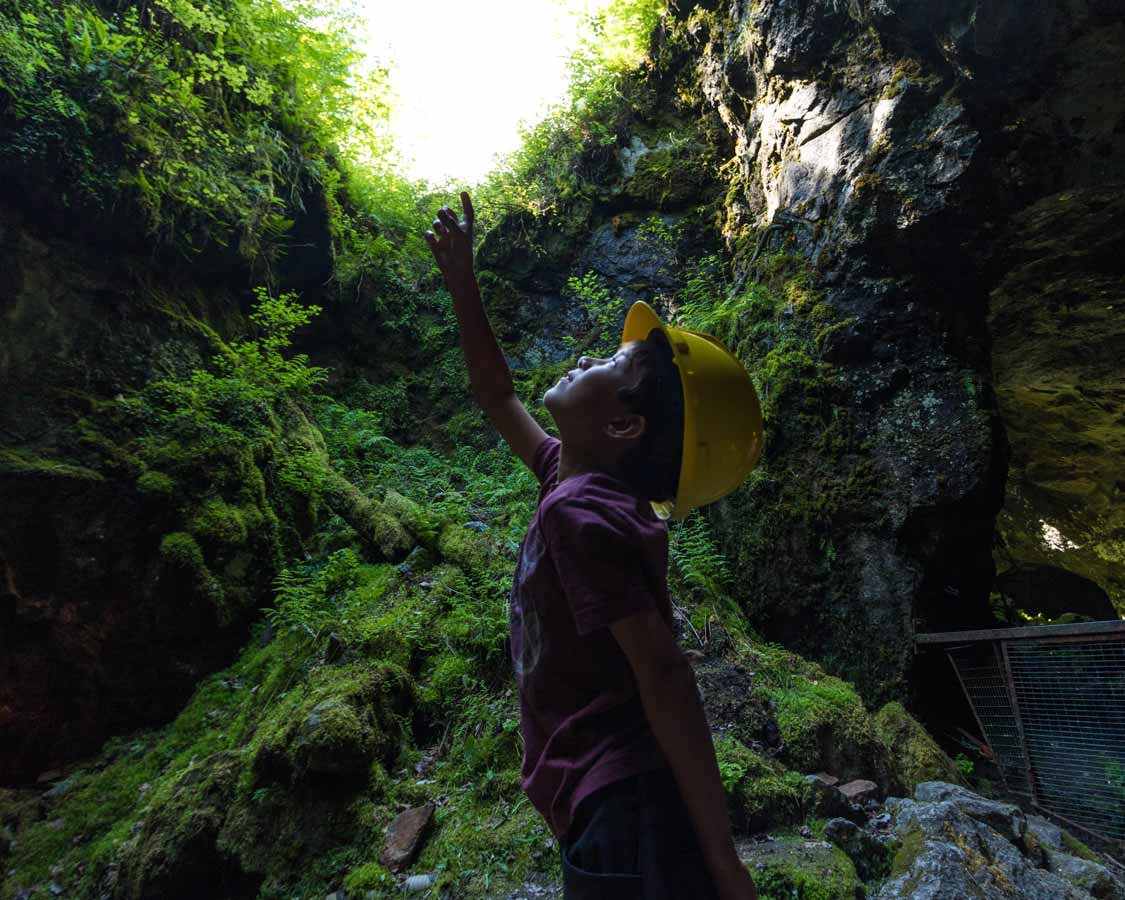 Murphy's Point Provincial Park is one of the best spots for camping in near Perth. This excellent spot is dotted with historical homesteads, beautiful waterfronts, and one of the wonders of Lanark County, the Silver Queen mica mine. This historic mine has cool chambers and beautiful mossy green walls to explore. It used to be a significant employer in the region.
Early settlers in this part of Ontario had to deal with challenging landscapes and poor soil for farming. But the Silver Queen mine became a source of pride and commerce for those making a home in Eastern Ontario. The veins of Mica, Apatite, and Feldspar were mined from 1903 to 1920. Today the mine stands as one of the coolest attractions near Perth, Ontario.
Best Hotels In Perth, Ontario
Choosing the best hotels in Perth, Ontario, is actually pretty easy. Because the town is so pretty, most Perth hotels are central to the action and located with amazing views of one of the wonderful buildings, parks, or waterways that make this town such a treat to explore. But, there are a few hotels that stand out, especially for families. Here are some of our favorite Perth, Ontario hotels.
Best Western Parkside Inn
Best Western hotels can be hit-or-miss, but this hotel in Perth, Ontario, bats it out of the park. With an on-site restaurant, spa, and hot tub and a spa bath in every room, the Best Western Parkside Inn offers all the luxury you could ask for in a central Perth accommodation.
The hotel is a short walk from all the things to do in Perth, Ontario, and the garden-side rooms offer especially gorgeous views. You can check out their prices and availability here.
Perth Manor Boutique Hotel
If you really want to feel like you're a part of the history of Perth, Ontario, then the Perth Manor Boutique Hotel should be on your radar. This historic 19th-century property has a garden and terrace where you'll feel right at home among the town's heritage buildings.
Each suite is uniquely decorated, and a complimentary breakfast is served in the morning. It's large suites, and comfortable beds make it an especially popular Perth hotel for families. You can check out their prices and availability here.
Exploring Lanark County
If you're intrigued by all the things to do in Perth, Ontario, check out our awesome video on exploring Perth and the rest of Lanark County. Don't forget to like and subscribe so we can keep bringing you awesome travel stories.
Disclosure: We partnered with Lanark County Tourism during our visit to Perth, Ontario. As always, our opinions remain our own. Wandering Wagars is a participant in the Amazon Services LLC Associates Program, an affiliate advertising program designed to provide a means for sites to earn advertising fees by advertising and linking to amazon.com, amazon.co.uk, amazon.ca. Amazon and the Amazon logo are trademarks of Amazon.com, Inc. or its affiliates.
You May Also Like To Read:
Pin This For Later: