With one of the biggest collections of Indigenous pictographs in Canada, Petroglyphs Provincial Park is one of the most important places to visit in the province. Discover our top things to do in Petroglyphs Provincial Park to help plan your next visit.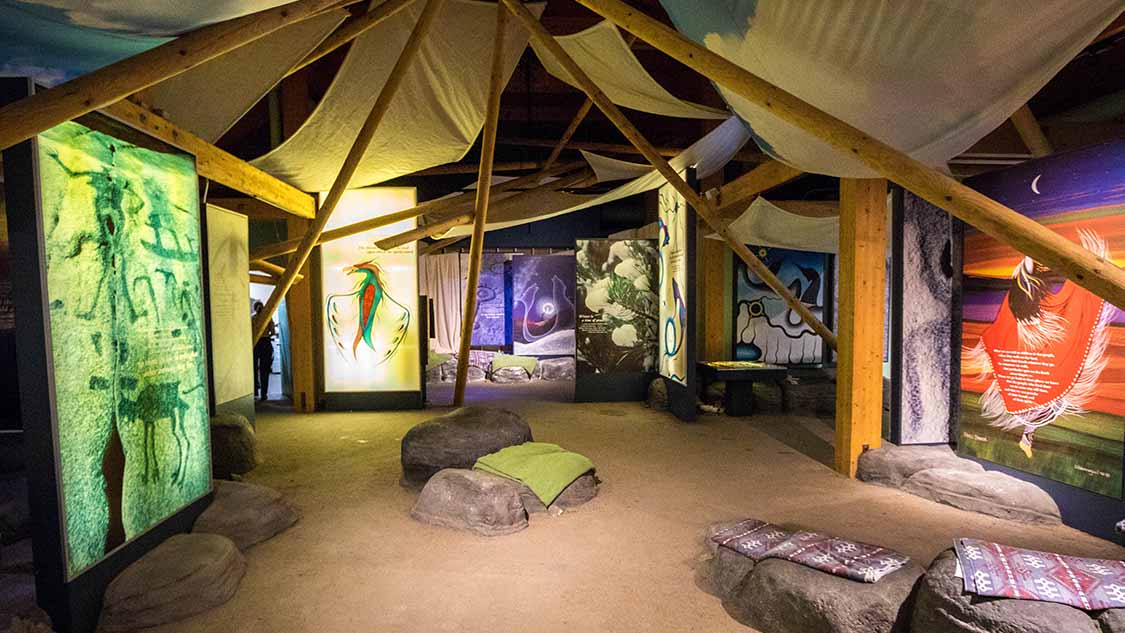 Of all of the incredible provincial parks in Ontario, few can hold a candle to Petroglyphs Provincial Park when it comes to historical importance among Indigenous Peoples in Ontario.
There is an incredible range of things to do at Petroglyphs Provincial Park. This park is home to the largest known concentration of Indigenous rock carvings in Canada. This sacred site, known as "The Teaching Rocks" depicts dozens of petroglyphs including turtles, snakes, birds, humans, and others.
Petroglyphs Provincial Park, however, is as unique in its restrictions as it is in its attraction. Because of the sacred nature of the Teaching Rocks to Indigenous People within Ontario, there is no photography or videography allowed at this important site. The park is also day-use only. There is no Petroglyphs Provincial Park camping. However, there is camping nearby for those who wish to spend a weekend at the park.
Our complete guide to Petroglyphs Provincial Park will help you navigate some of the unique characteristics of this park and ensure that you can enjoy the best things to do while maintaining a safe and respectful environment for the many Indigenous Peoples that continue to use this area to this day.
Where Is Petroglyphs Provincial Park Ontario?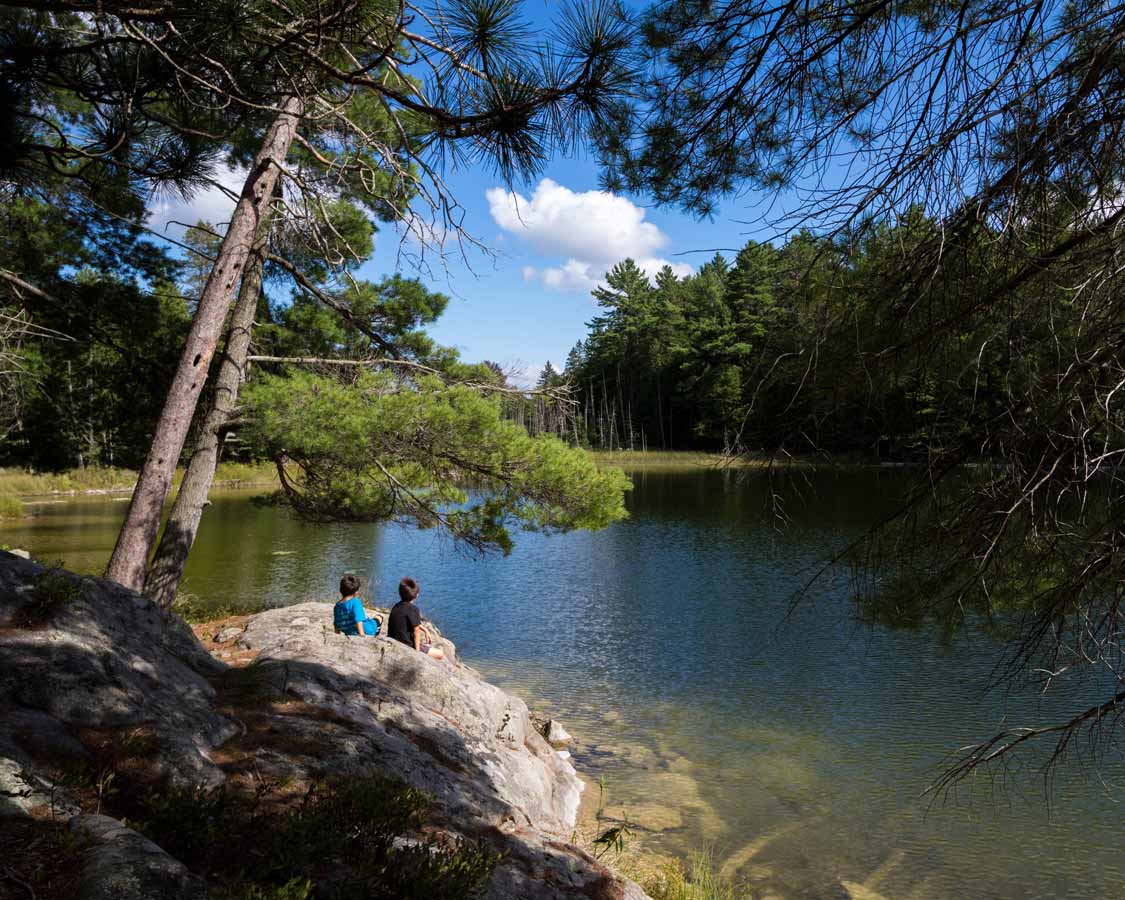 Petroglyphs Provincial Park is located in Central Ontario just off of the north shores of Upper Stoney Lake about 45-minutes from the city of Peterborough and just 40-minutes from Anstruther Lake in Kawartha Highlands Provincial Park.
The park lies off of Northeys Bay Rd. and is typically reached by following HWY 28 from Peterborough to Burleigh Falls before turning right on Northeys Bay Rd. to the park.
With a dramatic mix of crystal clear lakes, forests, plains, and boardwalks, Petroglyphs has become one of the most popular parks to visit in Central Ontario. Special attention to Indigenous rights has exploded interest in the park even further.
Please keep in mind that on weekends, especially during the summers, this park can see a huge influx of visitors that may affect the experience of visiting the park and the petroglyphs themselves. Visiting during the week is recommended in order to have the best experience.
Tips For Visiting Petroglyphs Provincial Park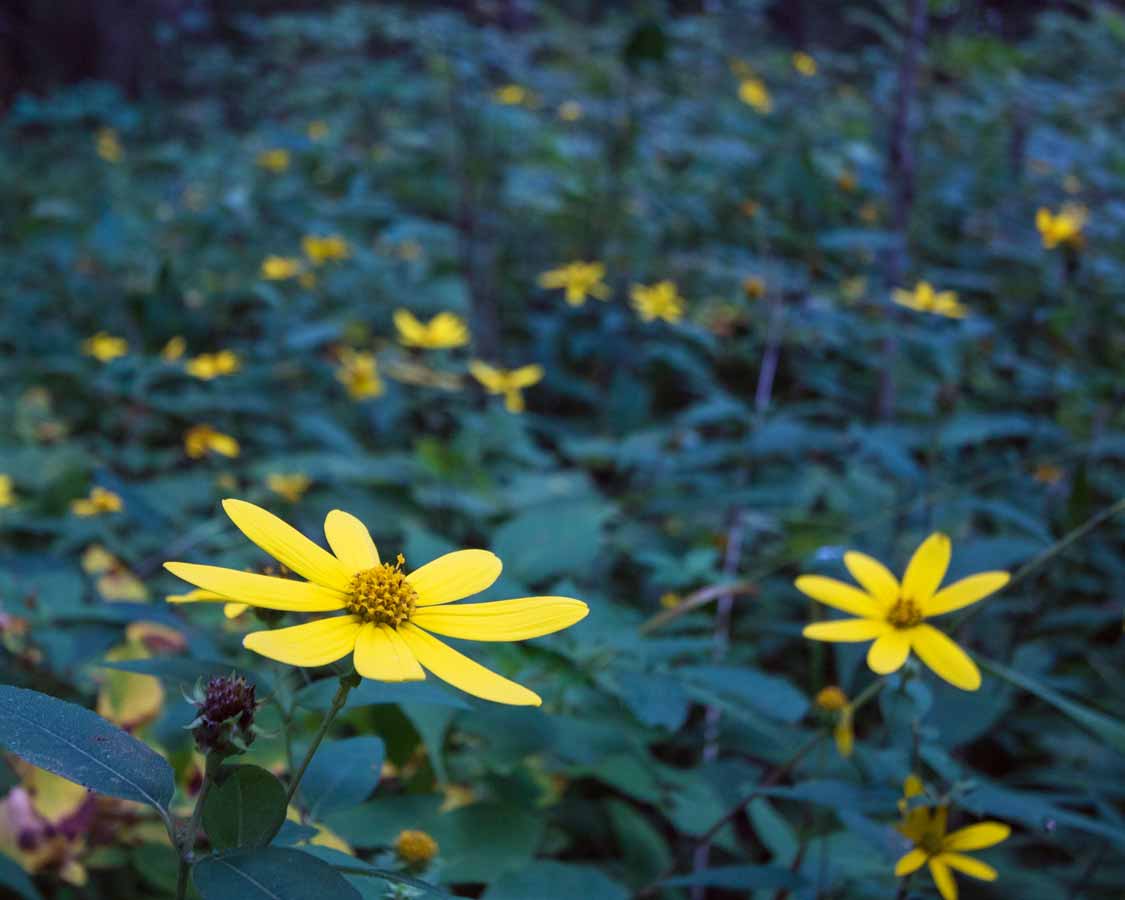 The unique history, experiences, and learning opportunities of Petroglyphs Provincial Park are part of the reason that planning your visit in advance is helpful to enjoy the park. There are rules in place at this park that are found nowhere else within the Ontario Parks system. And they exist for good reason.
Petroglyphs Provincial Park was a relatively quiet park to 2020, this was a big destination for educational trips and a popular place for birdwatching and hikers who enjoy a little solitude. Unlike nearby parks such as Emily Provincial Park and Silent Lake Provincial Park, Petroglyphs PP is a day-use only park. This means that there is no on-site camping. There are also strict opening and closing times, so using the park after closing is not allowed.
With the arrival of 2020, two major things changed. The first was the COVID-19 pandemic that many used as a catalyst for exploring Ontario's outdoors. The other was the intense public interest in long-neglected issues surrounding Indigenous rights in Canada. The convergence of these two important factors created a surge of interest in Petroglyphs Provincial Park which the Ontario Parks system is working hard to keep up with.
So to help you plan your visit, here are a few tips and tricks to help you. Before you head out, make sure you check out our tips for Ontario Parks camping so that these parks are here to enjoy for generations to come.
Book early – Petroglyphs Provincial Park may be subject to day-use reservations. These reservation systems can be flux depending on the season, so I recommend calling the park ahead of time to confirm whether reservations are needed. You can reach them at 705-877-2552C
Camping at Petroglyphs Provincial Park – Petroglyphs is a day-use only park. As such there is no camping allowed within the park. The park has strict opening and closing times and using the park outside of these hours is considered trespassing. You can camp at nearby Silent Lake Provincial Park, which is just 45-minutes from the park. It's one of our favorite parks in Ontario and I highly recommend it.
Petroglyphs Provincial Park Hours – Petroglyphs is a seasonal, day-use park. It operates from mid-May till October 11. The opening hours of Petroglyphs PP are daily from 10:00 am till 5:00 pm. However, there is no vehicle access permitted after 4:00 pm. All vehicles are expected to exit the park by the 5:00 pm closing time. If you don't, the gates will closed and you will need to contact park staff to open them. Petroglyphs is closed on Mondays and Tuesdays during the Spring and Fall with the exception of holiday Mondays.
Plan for the weather – Watch the weather forecasts before your Petroglyphs adventure. And always prepare for the worst. You never know what could happen without warning. Pack camping tarps like these for covering your gear, make sure you use mosquito repellent, and, of course, sunscreen for all that time on the beach
Be respectful – Please keep in mind that Petroglyphs Provincial Park is an ACTIVE sacred site for Indigenous Peoples within Ontario. While the main concentration of petroglyphs are located at the Teaching Rock, there are other sites scattered throughout the park. There is no photography allowed within the Teaching Rock complex. Should you come across artifacts or petroglyphs in the park, do not move them or touch them. Mark the location and take a photograph to share with Ontario Parks staff.
Things to do in Petroglyphs Provincial Park
Petroglyphs Provincial Park is one of the most unique provincial parks in Ontario, and it's packed with incredible things to see and do. While many visitors come specifically to experience the Indigenous petroglyphs for which the park was named, they soon discover that there is much more to the park than meets the eye. These Petroglyphs Provincial Park attractions will easily fill a day and leave you wanting to come back for more.
Visit The Largest Concentration of Indigenous Petroglyphs in Canada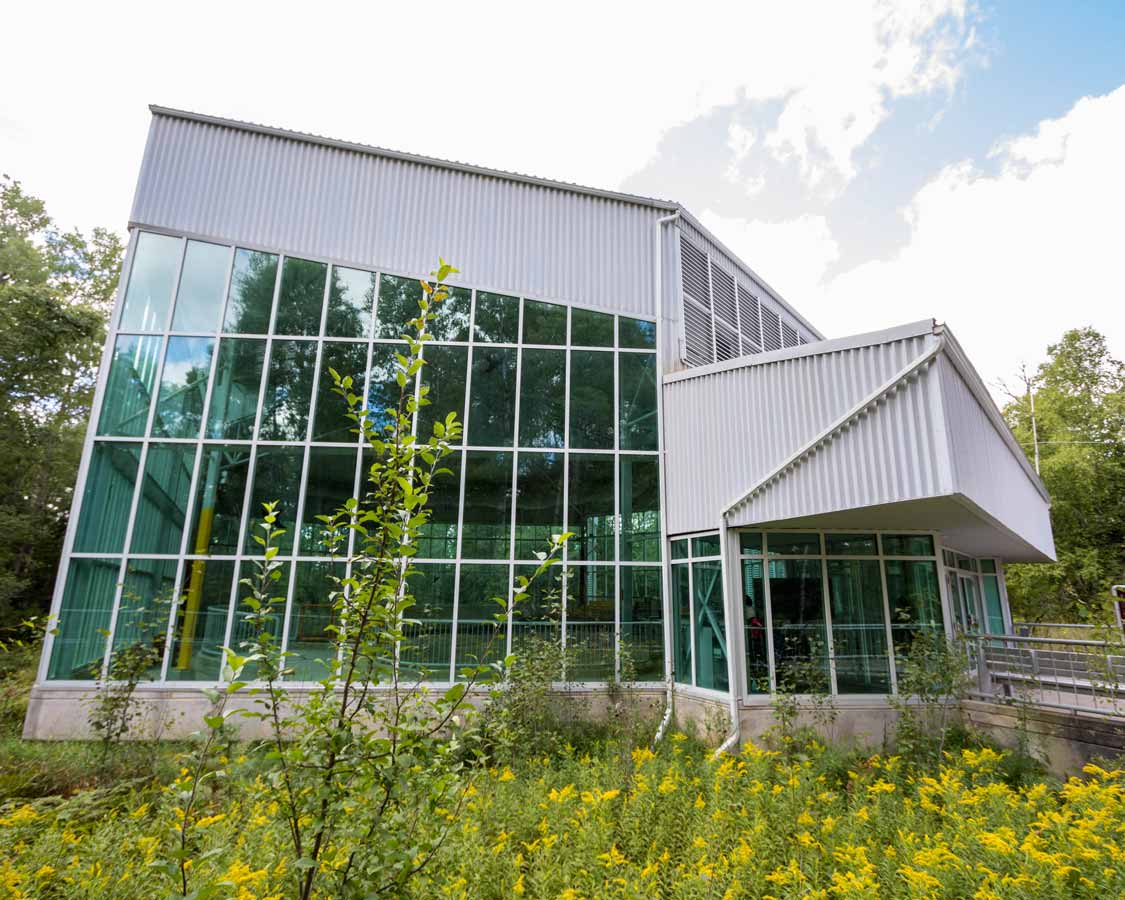 The 'Teaching Rock', or 'Kinoomaagewaabkong' is one of the few known petroglyph sites located in the Canadian Shield. It also contains the largest known concentration of Indigenous petroglyphs in all of Canada. The stone, which is believed to have been carved by Algonkian-speaking people between 900 and 1100 AD, is the centerpiece of the park, and shouldn't be missed.
Unlike pictographs that can be found in parks such as Lake Superior Provincial Park and Bon Echo Provincial Park, It's believed that many of the 1,200 petroglyphs were carved two to three inches deep into the massive granite rock.
The Petroglyphs were re-discovered in 1954 by prospectors exploring the area and is a sacred place. In fact, Kinoomaagewaabkong remains a place of pilgrimage for many local Ojibwe people as it is believed that the deep crevices in the rock lead to the spirit world.
The carvings were once open to visitors. In fact, as a child, I remember visiting on school trips and being able to climb over the rocks and do tracings of the incredible carvings. However, over the years necessary protections have been put in place to ensure the petroglyphs are not lost due to erosion and human activity.
A building now sits over the Teaching Rock. It is watched over by Ontario Parks staff who can help answer visitors questions about the rocks, the petroglyphs, the people who carved them, and the people who continue to value this important place as a Sacred site.
There is no photography or videography allowed within the building and the outside windows are tinted to avoid UV damage, so enter with an open mind and heart and drink in the experience. It's awe-inspiring.
Explore The Learning Place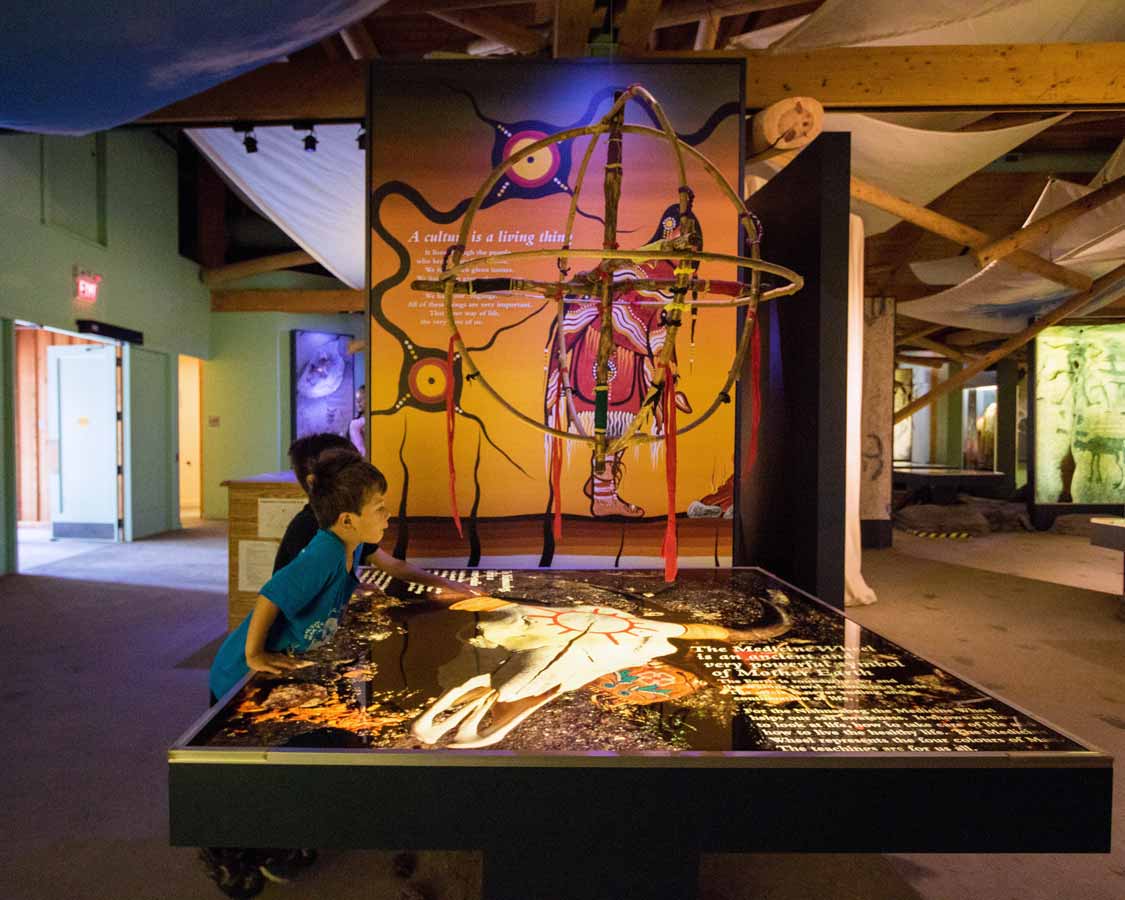 The Learning Place is the main visitors center at Petroglyphs Provincial Park. Here you'll find a wealth of information about the petroglyphs along with knowledge about the life and traditions of Ojibway (Nishnaabe) People from ancient to modern life.
The Learning Place offers a wealth of fascinating history, facts, and interactive experiences and it is breathtakingly designed by local and national Indigenous artisans led by the local Curve Lake First Nation. There is a range of great interactive displays that will help you gain an understanding of the lives of Indigenous People in Ontario. Perhaps you'll be inspired to follow our Indigenous road trip through Ontario when you're finished.
Visit One Of The Rarest Lakes In Canada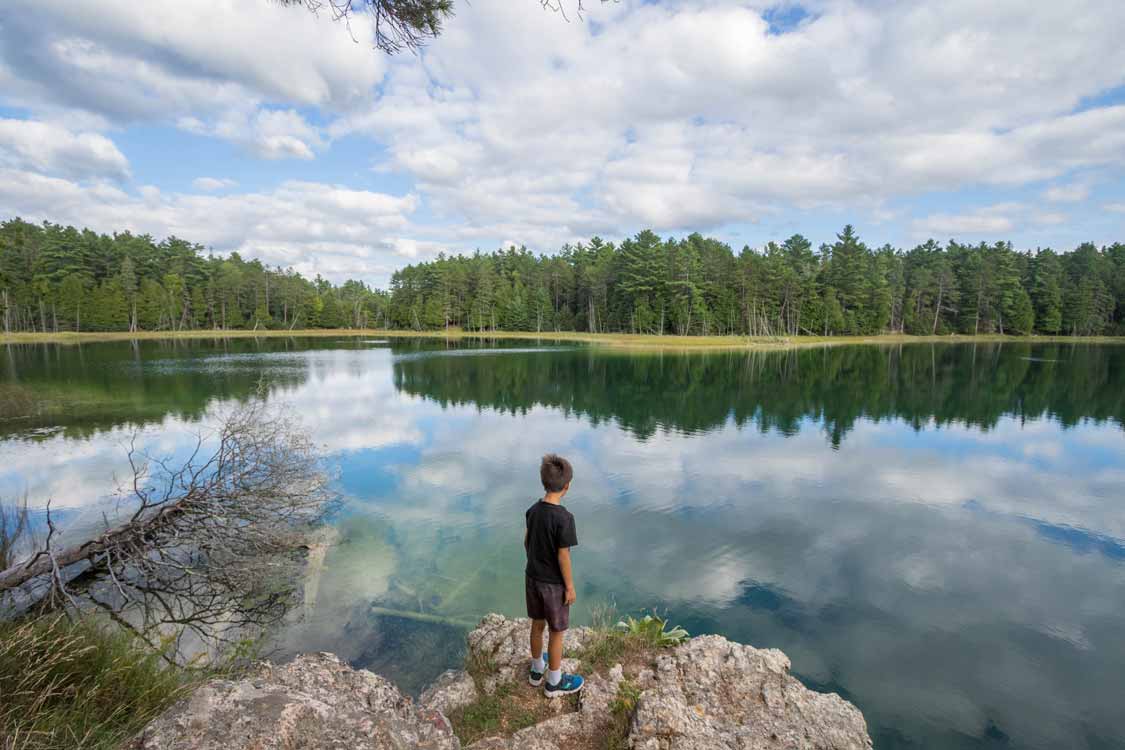 McGinnis Lake is a true gem when it comes to lakes in Ontario. The lake is a spectacular mix of emerald green and turquoise blue. The crystal clear waters hide a unique (and deadly secret). Lake McGinnis is a meromictic lake. Meromictic lakes are lakes in which the top layer and the deeper layers of water do not intermix.
Because lakes such as this don't intermix, they create a unique environment that leaves the deeper layers of the lake hypoxic and saltier than the rest of the lake. This means that below a certain depth the lake can't sustain life. It also means that things that fall into the lake are generally preserved due to a lack of bacteria. There are only 10 known meromictic lakes in Canada.
Hikes at Petroglyphs Provincial Park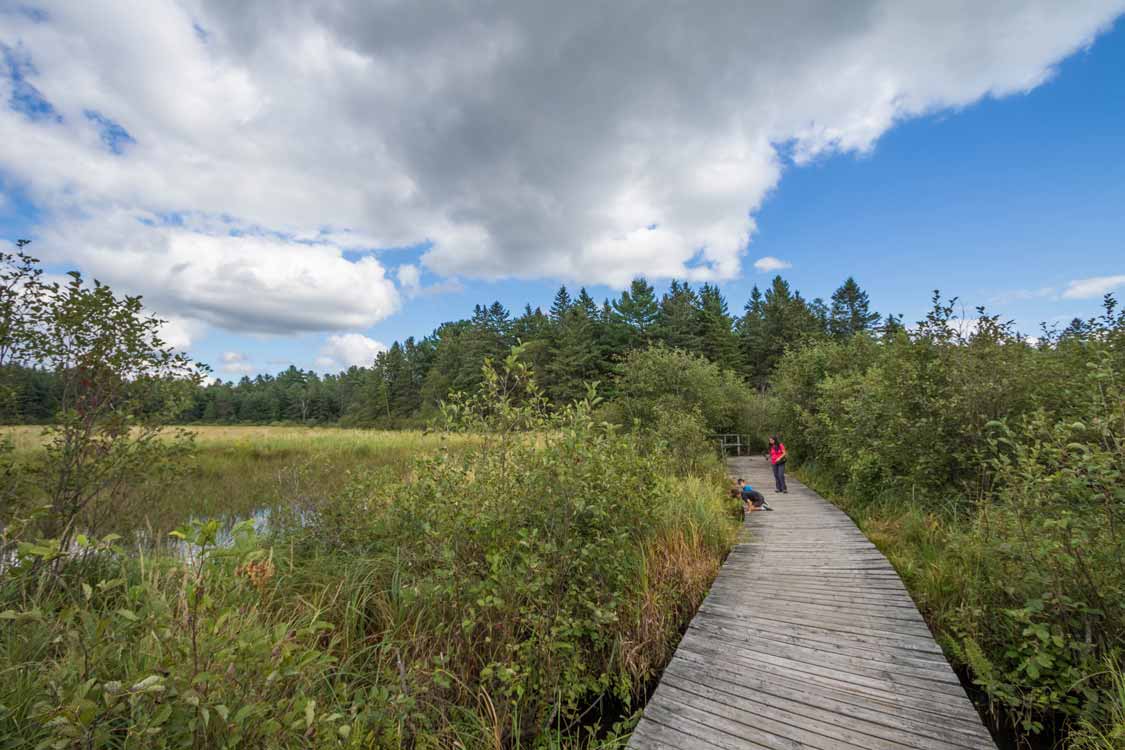 Some of my favorite hikes in central Ontario are located in Petroglyphs Provincial Park. The mix of lakes, wetlands, and rugged landscape makes for a wonderful opportunity to explore nature. Here's a breakdown of the top hikes in the park to help you plan your visit.
Marsh Trail
The Marsh Trail is a moderately difficult 7 km hike that winds through the dense pine forest and marshlands of Petroglyphs Park before climbing steeply to the uplands with views over the landscape. The hike, which typically takes around two-and-a-half hours to complete, passes lakes and streams as it climbs through the scenic Canadian Shield landscape.
Nanabush Trail
The 5.5 km Nanabush Trail is an easy one-and-a-half-kilometer hike that offers some of the best views within the park. The Nanabush trail crisscrosses a variety of landscapes including wetlands, forest, and rock outcrops offering beautiful views over some of the park's sparkling lakes. Expect the trail to take about one and a half hours to complete.
West Day Use Trail
The West Day Use Trail is a 5-kilometer trail that passes through large pine stands as well as forest land that includes oak and birch growths. The trail is moderately difficult and includes some rough terrain along with boardwalks and a bridge that crosses an ancient stream bed. The trail takes about one and a half hours to complete.
Petroglyphs Provincial Park Discovery Program
Those visiting Petroglyphs Provincial Park with kids might want to take on the Discovery Program. This fun activity combines many of the activities in the park, including guided walks, the Discovery Ranger Pledge, and learning about Indigenous culture, and the importance of the park to modern culture. Kids can even collect a Discovery Ranger button.
Petroglyphs Park For Families
Petroglyphs is a wonderful provincial park for families. The spectacular history, modern uses, ample wildlife, and beautiful hiking trails are a blast for kids to explore. And, you get all of this without having to book a flight or worry about luggage weight.
Have You Been To Petroglyphs Provincial Park
Petroglyphs Provincial Park offers something for everyone. So whether you're visiting with kids or enjoying some weekend warrior adventures, I hope that these tips and things to do at Petroglyphs Provincial Park have helped you.
And feel free to drop any questions or comments below. I always answer them.
If you're passionate about family travel, head on over to our Family Travel Support Group on Facebook. It's a fantastic community of parents who love travel. We share experiences, knowledge, and the lessons learned along the way. You can also sign up for our newsletter to keep in the loop about new family travel adventures.
Wandering Wagars is a participant in the Amazon Services LLC Associates Program, an affiliate advertising program designed to provide a means for sites to earn advertising fees by advertising and linking to amazon.com, amazon.co.uk, amazon.ca. Amazon and the Amazon logo are trademarks of Amazon.com, Inc., or its affiliates.
You May Also Like To Read: