These amazing things to do in Ouarzazate, Morocco will help you explore Morocco's "Hollywood." Experience the Gateway to the Sahara Desert in Ouarzazate.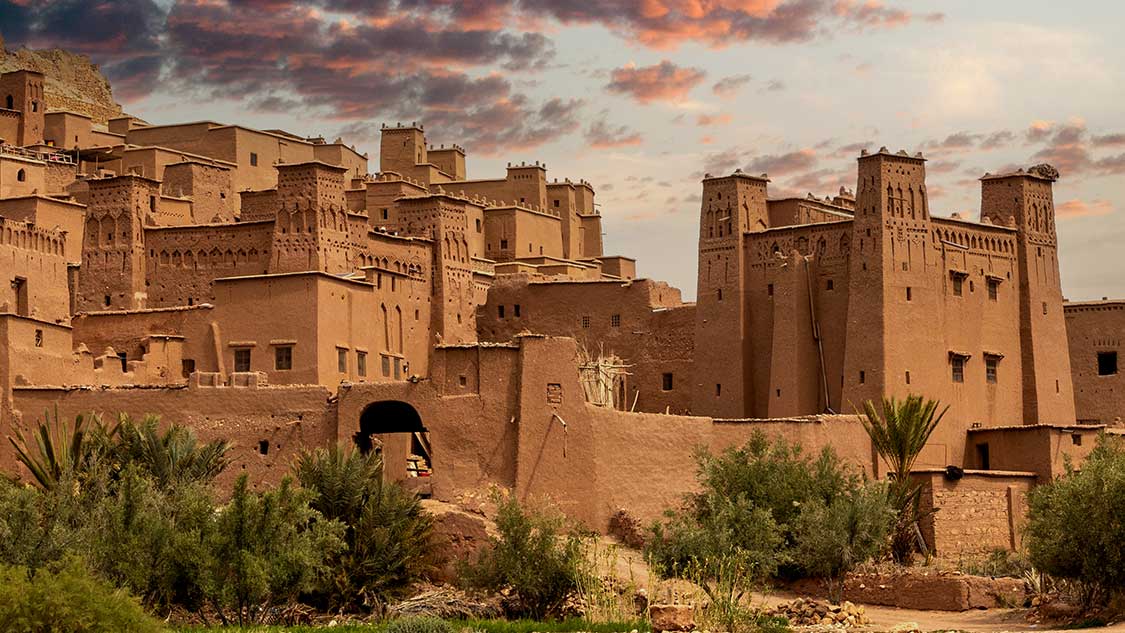 The dusty city of Ouarzazate, Morocco, was one of the most unexpectedly delightful places that we visited in the country.
This sepia-toned city of Ouarzazate sits between the Atlas Mountains and the desert adventures of Merzouga in the Sahara Desert, so it's a natural stopping point for those heading to the massive Erg Chebbi Dunes from cities in the north and east, such as Marrakech and Fes.
Ouarzazate is a city that's often overlooked by travelers who are looking for a quick place to fuel up before heading on. But this city has loads to offer. In fact, Ouarzazate may just be the most underrated city in Morocco.
From the stunning walled city of Ait Benhaddou to the sprawling Atlas Studios, Ouarzazate has gained the moniker of the African Hollywood, thanks to its epic landscapes and active film industry that has helped the region be central in massive movie productions, including Gladiator, The Mummy, Prince of Persia, and The Jewel of the Nile.
If you follow us closely, you'll know that we are suckers for movies that inspire travel, so the film industry in Ouarzazate really helped to capture our hearts. But there are more things to do in Ouarzazate that even those who aren't from buffs will find enjoyable. The city has a wealth of beautiful kasbahs, oases dotted with palm trees, and fascinating archeological sites among the country's most unique.
These tips for visiting Ouarzazate will help you plan your visit to the city and hopefully inspire you to stay a little longer.
The Best Things To Do In Ouarzazate, Morocco
We absolutely loved our time in Morocco with kids, and exploring all of these incredible places to visit in Ouarzazate made this one of the most unexpectedly fun and exciting stops on our journey through the country.
Explore The Magical City of Ait Benhaddou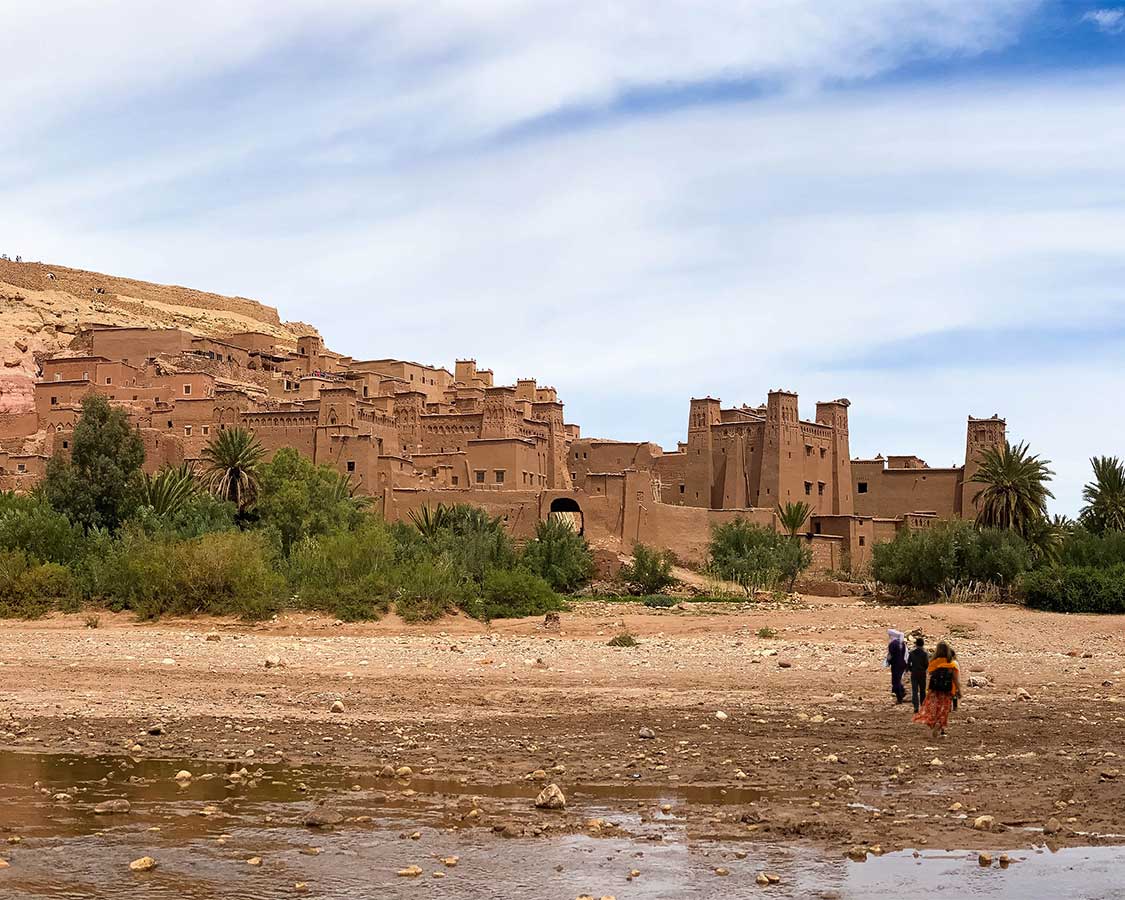 Ait Benhaddou (sometimes referred to as Ait Ben Haddou) is one of the most impressive walled cities in Morocco. The city, made famous by Game of Thrones, sits on the banks of the Todra River, which trickles down from its start point in the Todra Gorge, towering up over the surrounding landscape like a castle.
The city of Ait Benhaddou had its start back in the 11th Century as a way to protect the grain storage at the top of its high hill. The city sits along the former caravan route between the Sahara Desert and Marrakesh. The fabulous earthen clay architecture is considered one of the best examples in the world and led UNESCO to give the site a World Heritage Site designation in 1987.
Ait Benhaddou is among the best things to see in Ouarzazate, and many visitors plan their itinerary around this impressive site.
Make your way across the river (you can cross by the modern bridge, or hop rocks across the Todra River, as is the custom, and wander through the narrow alleys and shops. As you enter, you'll feel as though you stepped a thousand years back in time.
Among the alleys and steep staircases are many shops, including some fascinating painting shops that use a style involving flames and heat to create mind-blowing depth in watercolor work.
Make sure to explore the city right up to the top of the hill where you can still find the original grain storage building which the entire city was built around. You can book a tour that explores this monument and several others in Ouarzazate right here.
Visit the Historic Telouet Kasbah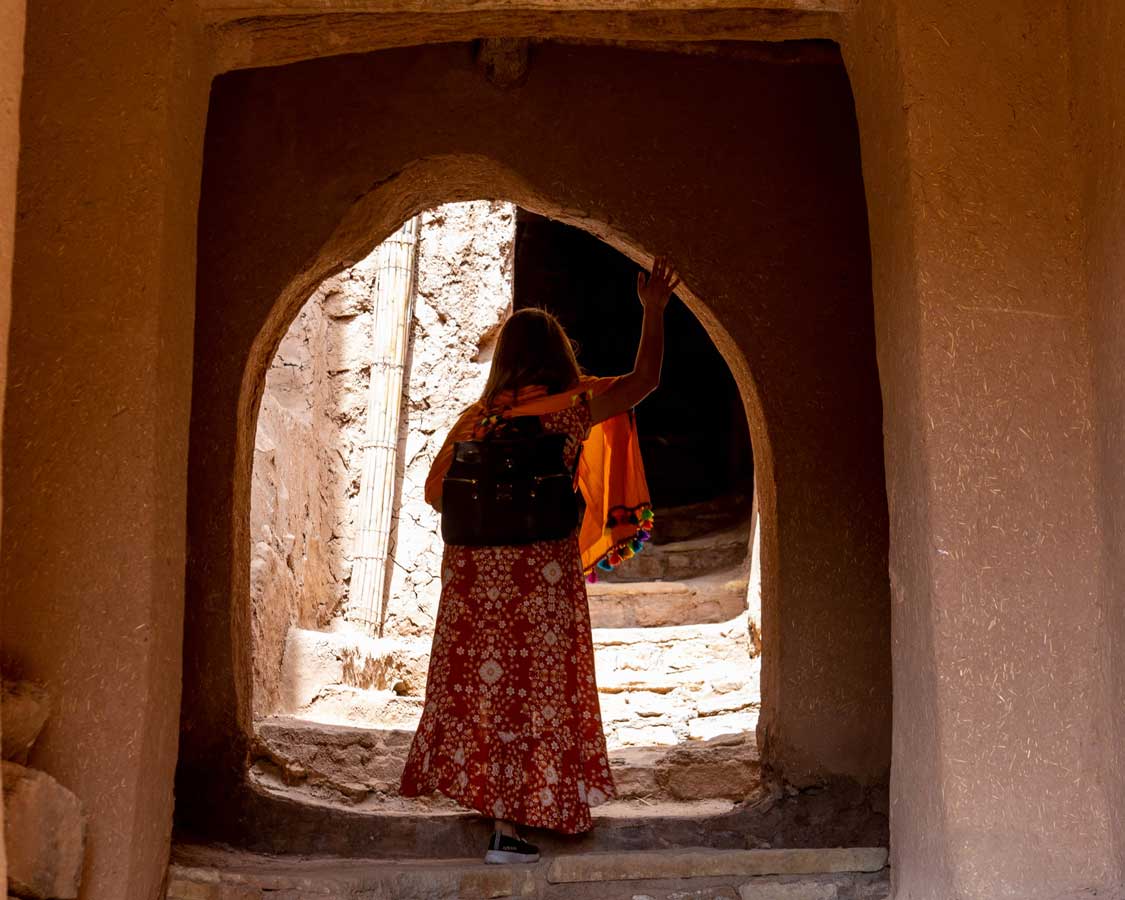 If you continue up P1506 past Ait Benhaddou, you enter the Valley of the Thousand Kasbahs, a historical route along the Trans-Saharan trading route that connects Ouarzazate with important stops along the trade route, including the Todra Gorge and Skoura.
Throughout the valley are some of the most beautiful and important kasbahs in Morocco, such as Kasbah Amridil in Skoura, which held a coveted spot on Morocco's 50 dirham note.
As the vast collection of kasbahs undergoes renovations, more and more of these historical sites are starting to gain popular attention. One of those is Telouet Kasbah. This kasbah, which is relatively young, having been built in 1860 and abandoned less than a century later, the Telouet Kasbah still offers glimpses into the incredible wealth of the family who once called it home.
It's best to visit the kasbah during the daytime, as the road leading there is a bit rough. It's open from 8 am to 6 pm.
If you're planning on taking a tour of the Valley of a Thousand Kasbahs, you may also want to check out Kasbah Taourirt, which has a wild maze of tiny rooms that is very cool to explore. Another one is Kasbah Tifoultout, which is a filming location itself and was once used as a hotel for film crews and production staff.
Stroll Through Morocco's Hollywood at Atlas Studios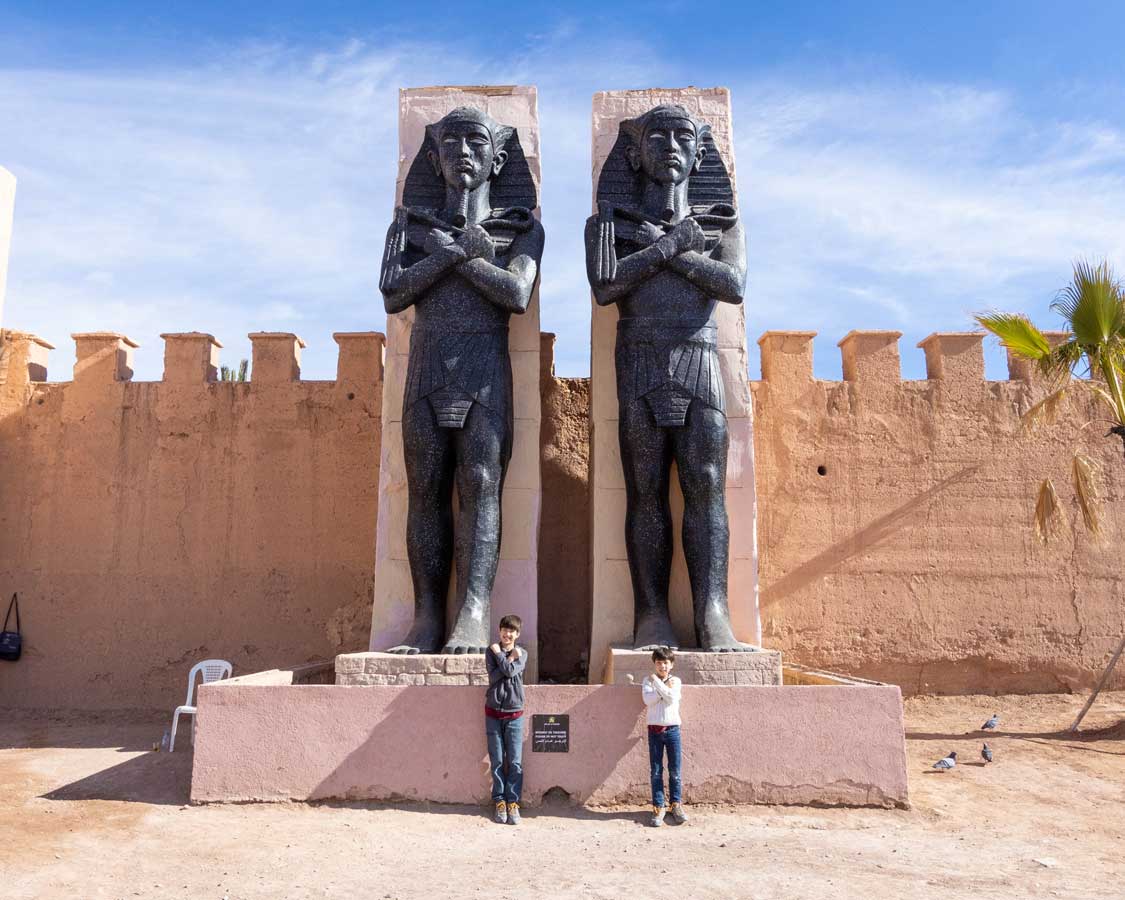 One of the most popular things to do in Ouarzazate is to visit the local movie studios. Along with scenes from the Game of Thrones, Atlas Studios and CLA Studios have been the site for several blockbuster hits. Among the many movies that have been shot in Ouarzazate is Lawrence of Arabia (we visited another site from the filming of this movie in Wadi Rum, Jordan), along with The Mummy and Babel.
CLA Studios is a smaller film studio in the center of town, while the sprawling property of Atlas Studios sits on the edge of town, now far from Ait Benhaddou. Both studios are open to visitors, and guided tours will take you through famous movie sets from films made over the past century.
We strolled around the studio, checking out the wild and expansive sets for Prince of Persia and even getting a glimpse at the studio's own version of the Abu Simbel temple, which we experienced firsthand during our travels in Egypt.
Go on a Desert Oasis Quad Bike Tour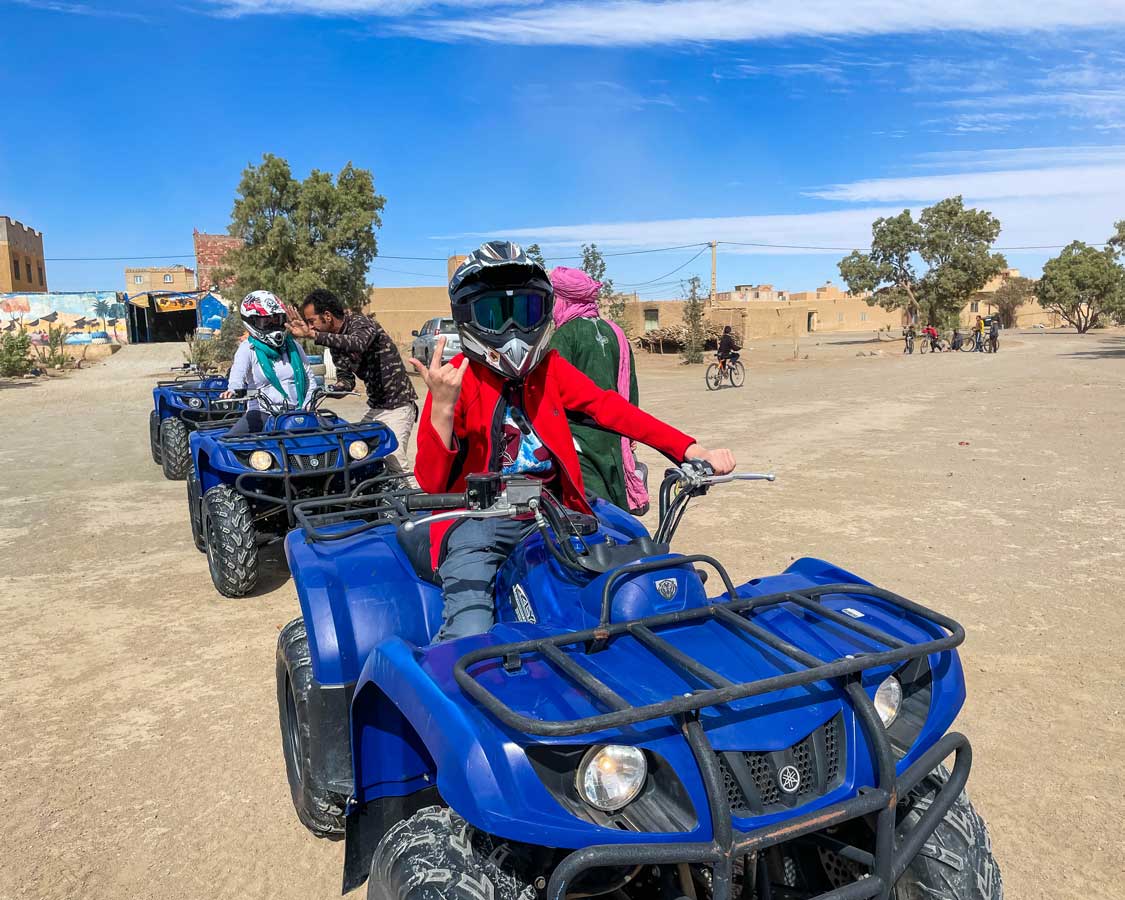 Quad biking is a great way to experience the landscape and back roads of Ouarzazate. We had an absolutely smashing time tearing up the dunes and glamping in Merzouga, and Ouarzazate has nearly as many places to explore.
Zip past magnificent rock formations and small Berber villages on your way to the scenic Fint Oasis. The trip rides along ancient caravan routes, past Ait Benhaddou, and several old film sets along the way.
You can book an Ouarzazate quad biking tour here.
Picnic at the Fint Oasis
If taking a quadbike tour isn't your thing, but you still want to get out to the Fint Oasis, it can be done by car.
This popular spot, about an hour from Ouarzazate, is worth the rough roads and dusty air. The oasis covers a wide area dotted with four small villages. Amidst the villages is a palm-tree-lined oasis. It's a great place to glimpse how life has unwound here for centuries.
One reason that quad bikes to the Fint Oasis are so popular is due to the road conditions leading here. Don't consider driving right to the oasis if you don't have a 4-Wheel drive vehicle. There is a small river crossing necessary to reach it directly. However, there is a parking lot where you can leave your vehicle for a small fee.
If you don't want to make the drive yourself but still want to add the Fint Oasis to your Ouarzazate itinerary, this full-day tour explores some city gems. It includes a visit to the oasis along with lunch with a local family in one of the villages.
Get Energized at the Noor Solar Energy Complex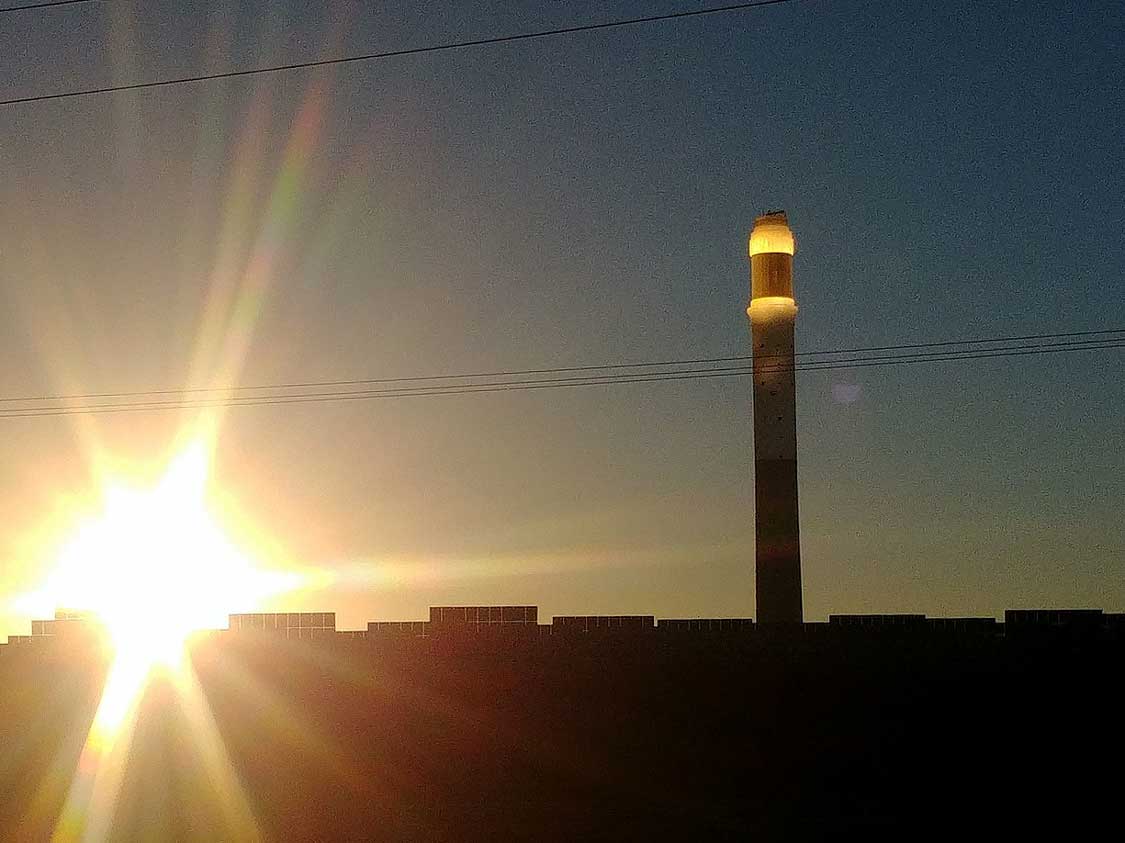 If you're looking for one of the most unique things to do in Ouarzazate, consider stopping at the Noor Solar Energy Complex. This is the world's largest concentrated solar power complex, covering an area the size of 3,500 football fields. It's filled with rows upon rows of mirrors, all reflecting the sun's rays into a towering solar receiver at the center.
The complex stores the energy in molten salt, allowing the electricity from the sun to trickle out all through the night.
There are no tours of the complex, but it's possible to see this wild array from outside and appreciate Morocco's approach to green energy.
Explore the Salt Mines near Anmiter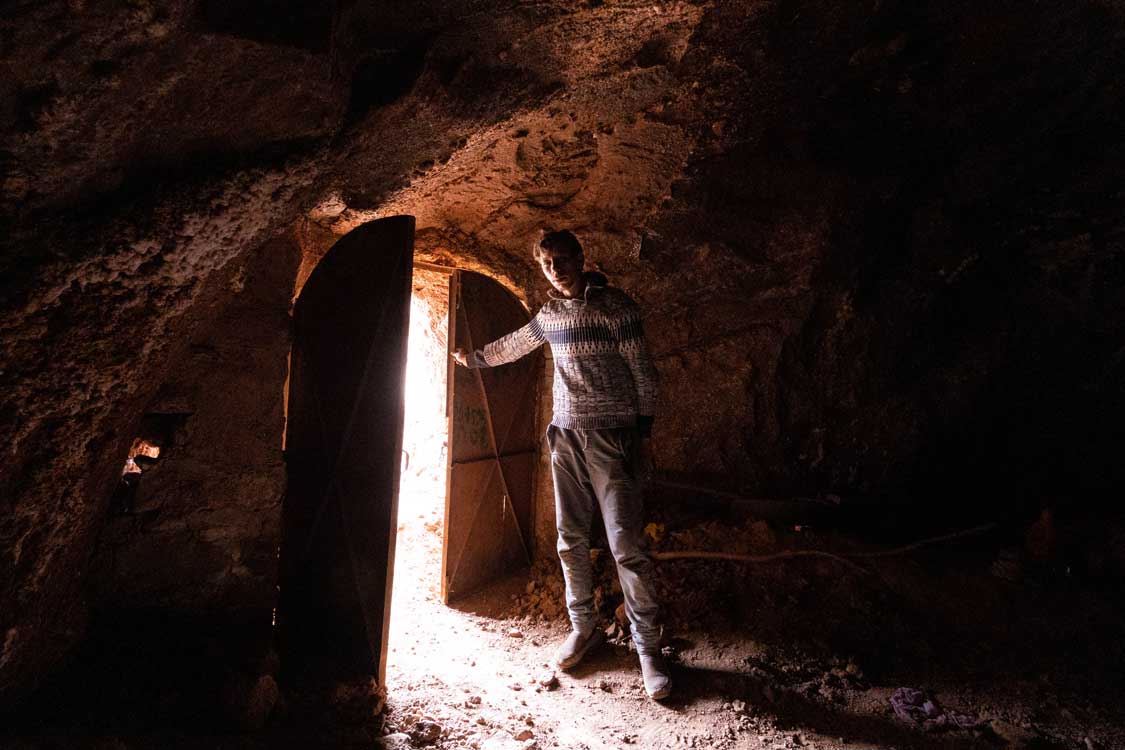 Hidden deep within the Atlas Mountains is an experience that few visitors get the chance to have while in Morocco. The mountains feature caves that are filled with concentrated salt. Family groups have been mining these for generations, carving out huge caves into the mountains to pull out the valuable mineral for sale at the markets.
We were lucky enough to get a guided tour of one of these caves by one of the local miners thanks to connections from our amazing guide Daoud from local company Sun Trails Morocco, which brought us through our Morocco itinerary.
This is something that you'll need to request specifically, but I can tell you that between our picnic in the mountains, the fascinating tour of the cave, and the fresh mountain air, this was a stop that my whole family loved.
How To Get To Ouarzazate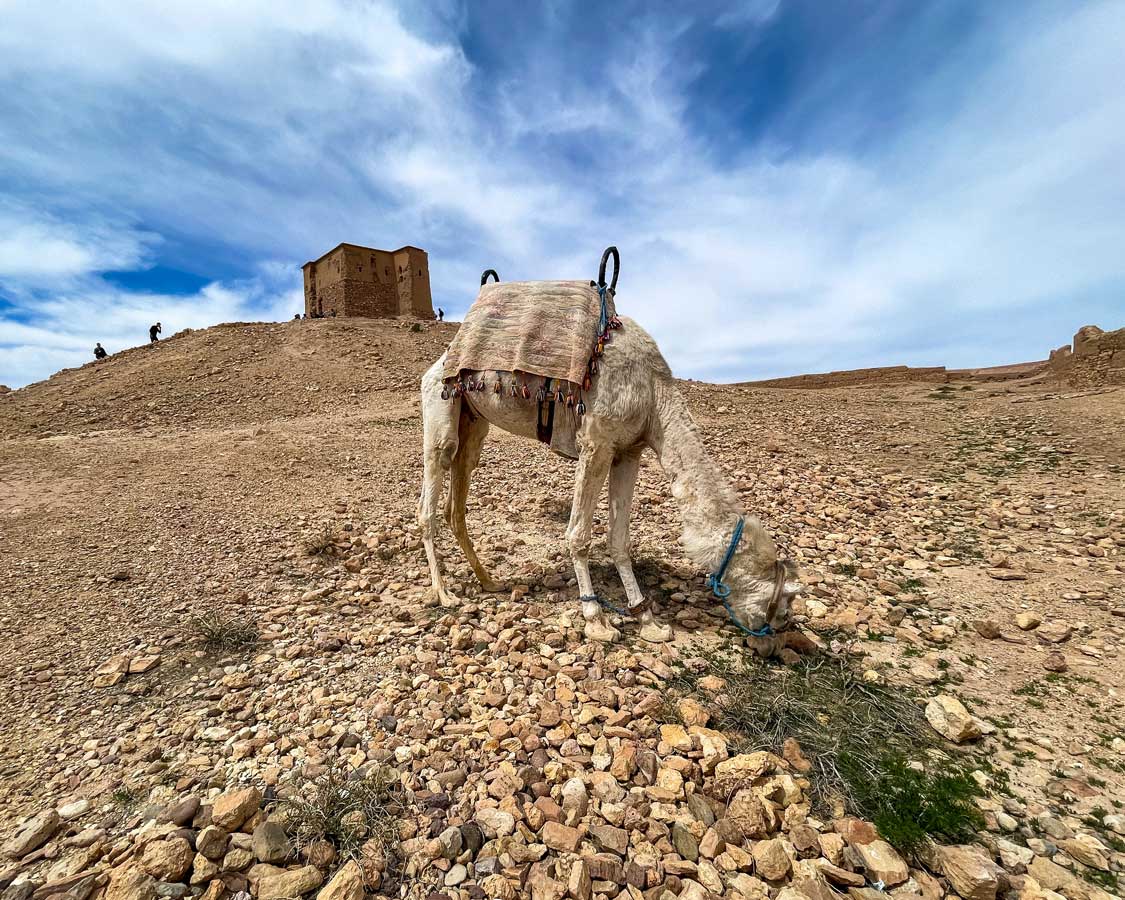 Getting to Ouarzazate from Marrakech, Merzouga, or other popular places to visit in Morocco typically involves a long drive. From Marrakech to Ouarzazate, the travel time is about 4 hours. But it's a beautiful drive that takes you through some incredible parts of the Atlas Mountains, including the ski town of Ifrane.
Most people get to Ouarzazate by car or hired transport, although there are a few other ways to get there.
Getting to Ouarzazate by Bus
In our guide to Morocco, we gave props to the great transit system in Morocco. You can get just about anywhere in Morocco by bus, and that includes traveling from Marrakech to Ouarzazate.
There are two bus companies that operate between the two cities. CTM and Supratours, and the journey takes about five hours. CTM offers slightly nicer buses, but their cost is slightly higher. However, the difference is pretty small. Both companies tend to be easier to deal with in cash using Moroccan dirham rather than credit cards.
Join a Tour from Marrakech
If you'd prefer to book a tour that includes many of the things to see in Ouarzazate and a number of other experiences along the way, you might want to book a tour from Marrakech to Ouarzazate.
This all-day tour makes for a very long journey, but you'll experience some great photo stops along the way as well as the chance to see quite a few great sites. It also includes lunch a great guide.
Where To Stay In Ouarzazate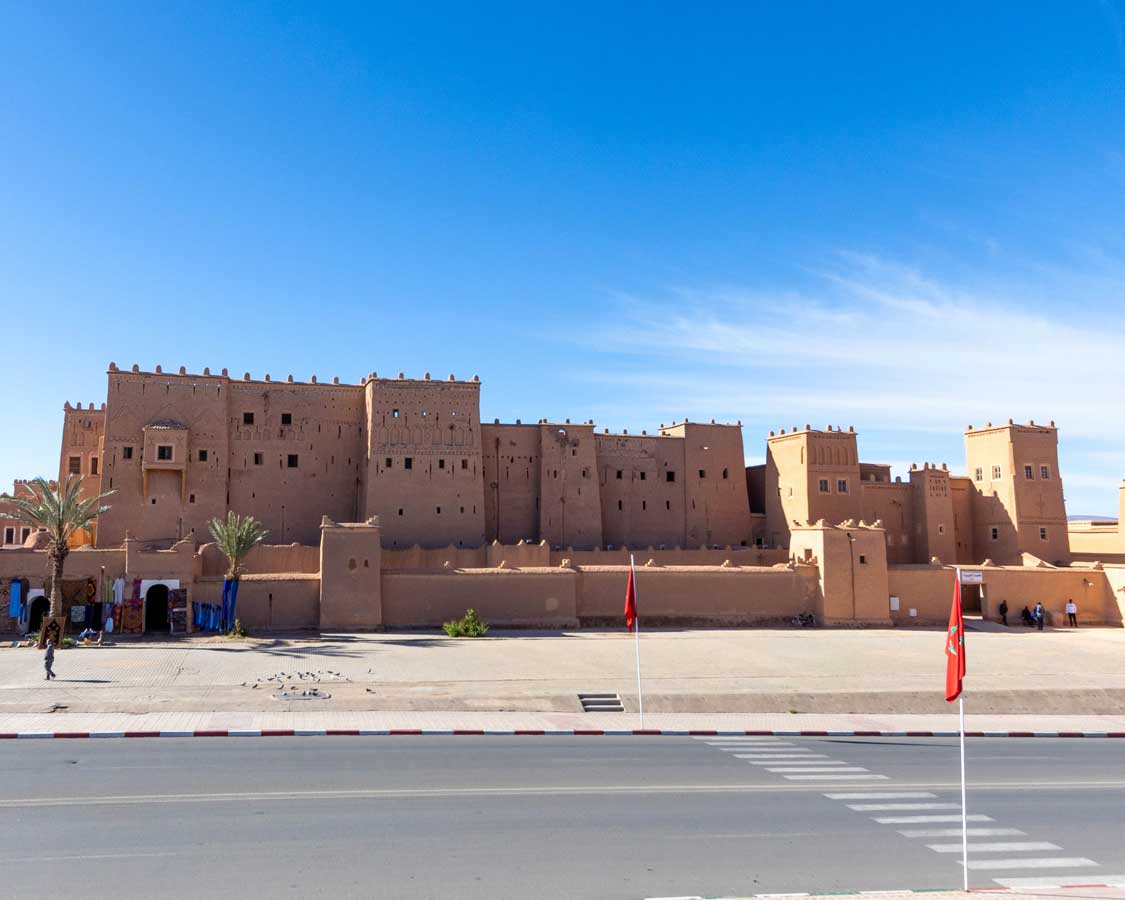 There are more than enough things to do in Ouarzazate that you'll want to spend the night. Two days in the city will allow you the time to see most of the Ouarzazate attractions, and there are some great places to stay in the city to make your visit comfortable.
Ouarzazate has a range of accommodations, from budget to luxury. Some of those that come the most highly recommended include Ouednoujoum Ecolodge & Spa, a beautiful accommodation and restaurant about 30 miles from central Ouarzazate. This desert eco-lodge has spa services, a beautiful terrace for watching the stars and even comes with a continental breakfast.
Le Temple des Arts is a fantastic luxury accommodation that may be among the best places to stay in Ouarzazate. The relaxing grounds and adobe building house large, comfortable rooms, and the food here is absolutely wonderful. You can check out their prices and availability here.
Featuring a large pool and a family-friendly atmosphere, Kasbah Dar Dair is another great higher-end place to stay in the city. The staff here are known to be some of the best in Ouarzazate and there are many rooms available. You can find their current prices and availability here.
Enjoy Your Time in Ouarzazate, Morocco!
Ouarzazate, Morocco, is a wildly underappreciated city. Yes, it is dusty, but there are so many exciting things to do in Ouarzazate that you'll quickly forget about that. I hope these tips will help you enjoy the most of your family travel to Ouarzazate and that you'll find the region as fascinating as we did.
Please join our Family Travel Support Group on Facebook if you'd love to connect with more family travelers. It's a group of families, just like yours, who love to explore the world.