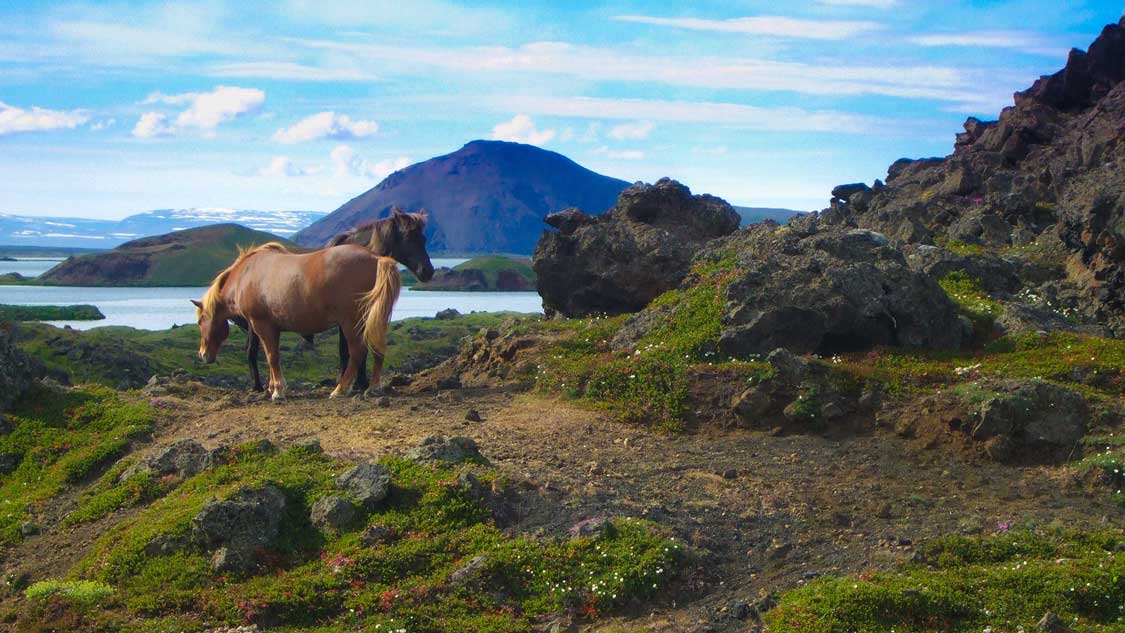 Iceland in summer is packed with flowing waterfalls, colorful flowers, epic drives, and the chance to explore much more of the country than at any other time of the year. If you're looking to see it all, summer in Iceland is the time to do it.
---
The mild summer in Iceland doesn't take away from the beauty of this northern nation. In fact, with rolling hills dotted with colorful flowers, achingly beautiful waterfalls coursing from towering cliffs, and roads that don't seem determined to send you into a ditch at every corner, visiting Iceland in summer may just be one of the most perfect travel destinations for families, couples, and solo travelers alike. In fact, if you've read our guide to Iceland with kids, you'll know that summer in Iceland is one of our favorite family travel experiences.
The contrasting landscapes of Iceland have made it the go-to spot for adventurous travelers. And while the snow strewn landscapes and northern lights draw many visitors to Iceland during the colder months, visiting Iceland in summer opens up access to the entire country.
Summers in Iceland allow for the rare opportunity to walk through a field of flowers, SCUBA dive between two tectonic plates, hike over frozen glaciers, bath in geothermal baths, gaze in awe at exploding volcanoes, and take in the urban charm of one of Europe's most vibrant cities, all in just a few short days.
Don't get me wrong, Iceland is fabulous year-round. Winter in Iceland offers magic that can scarcely be experienced anywhere else. It's wild, raw, and utterly beautiful. Icelandic summers just offer a completely different experience. And because the entire country is open to be explored, the options for adventure are limitless.
Whether you want to spend a few weeks driving the Ring Road or you are just visiting for a short stopover, Iceland is bound to capture your heart. So book your flight, pull up our Iceland packing guide, and prepare to have your mind blown by these amazing ways to spend summer in Iceland.
Is Iceland Worth Visiting In The Summer?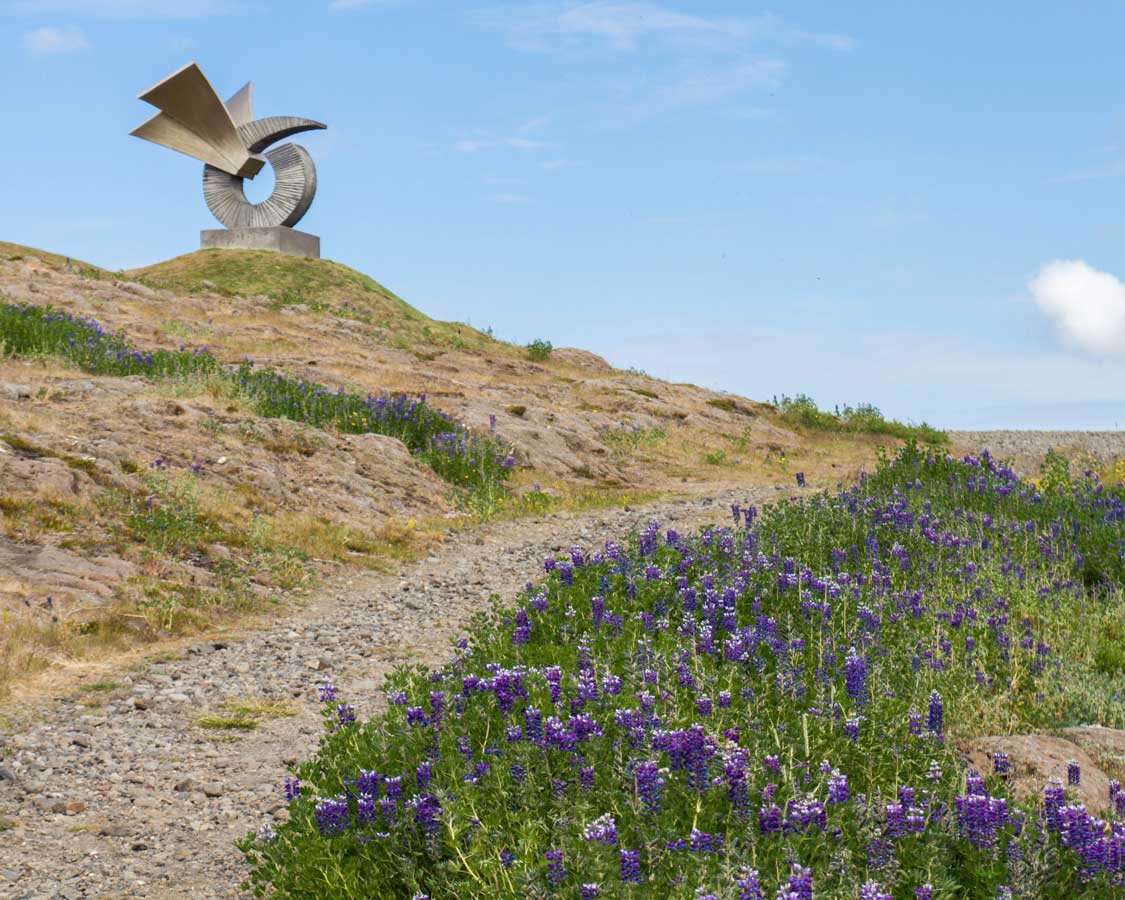 I'm going to preface this with a solid thumbs up. Visiting Iceland in the summer is fantastic. In fact, the summer season is the most popular time of year to visit Iceland. And there's a big reason for that. The first being that, without the harsh, unpredictable weather of the Icelandic winters, getting around Iceland during the summer months is easy.
The main roads in Iceland are clean and well-groomed during the summer months. Even many of the F-Roads, which are the rough, 4×4-only roads that criss-cross the Icelandic Highlands and many of the other more remote places to visit in Iceland, can often only be crossed safely during the summer months.
While much of Iceland is accessible during the winter months, one thing that you'll see far less of during the winter are Iceland's waterfalls. Doing a tour of the best waterfalls in Iceland is a big reason why many visitors choose to visit during the summer.
Summer is also the season for puffins in Iceland. So, if you have your heart set on visiting with these adorable birds, you'll need to time your visit right. You can check out my complete guide to seeing puffins in Iceland here.
What is Iceland like in the summer?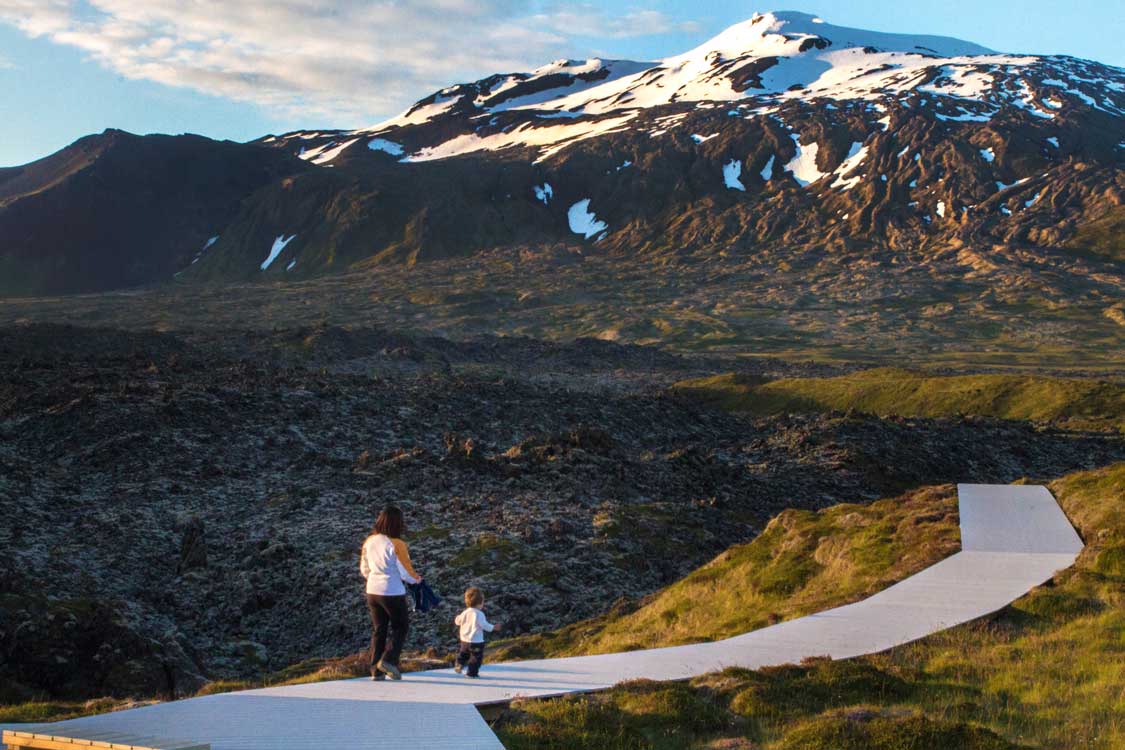 During the summer months, Iceland is comfortable, green, and lush. Don't come to Iceland expecting tropical weather. But on sunny days temperatures can reach 20-25 °C (68-77 °F). On average, the summer temperatures in Iceland reaches about 10-15 °c (50-59 °F). This might sound chilly, but, with sunny skies and little wind, it's downright comfortable.
One really cool thing about visiting Iceland in summer is that the sun barely sets. Iceland sits just a short distance south of the Arctic Circle. This means that through the height of summer in May, June, and July, the sun does a little dance with the horizon. It just breezes out of sight before re-appearing and crossing the sky again.
Because of this, you have nearly unlimited amounts of time to explore. When we visited Iceland with our one-year-old son, we didn't even bother to adjust the time zones. There's a five-hour difference from our home province of Ontario and Iceland, so we just kept our own time zone. It wasn't rare for us to be out hiking and exploring at 1 in the morning in the bright sun.
And one of the best parts about traveling to Iceland in the summer is that Reykjavik and all of the colorful fishing villages host summer festivals. If you want to see the local communities at their most vibrant, this is when to do it.
Can You See The Northern Lights During Summer in Iceland?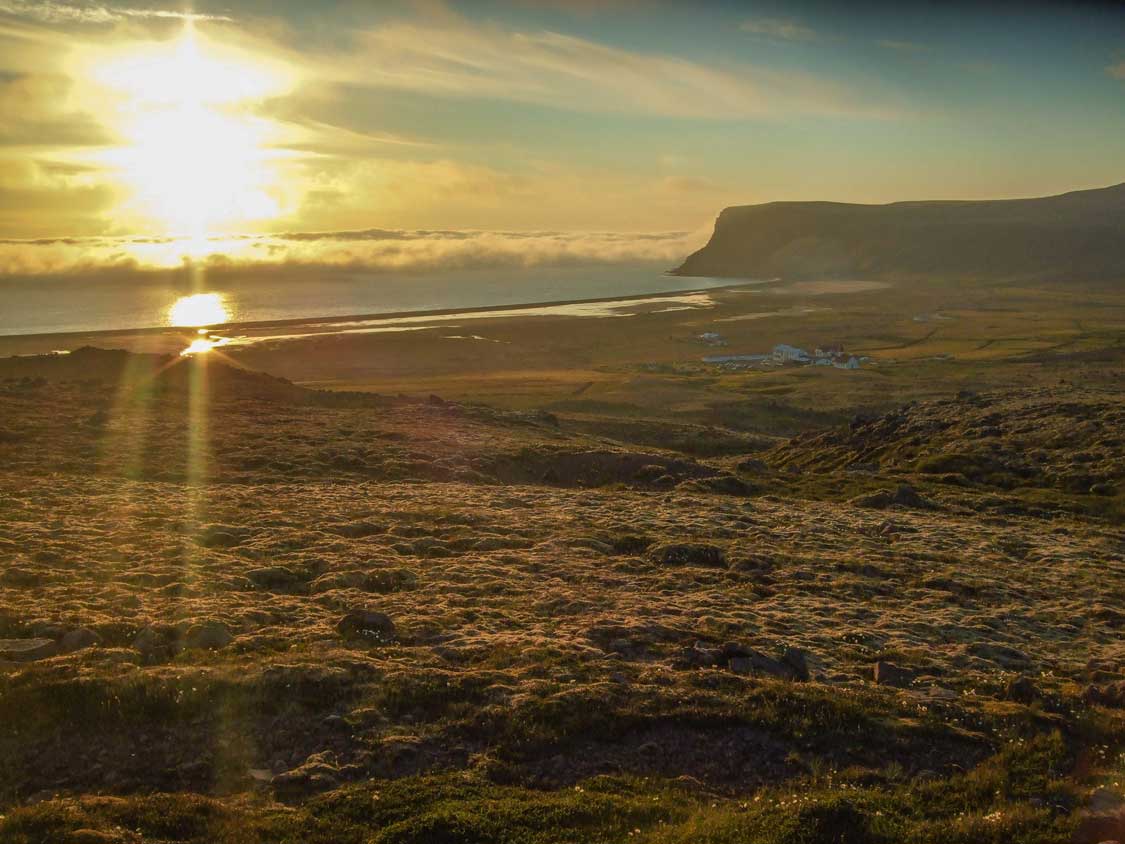 One of the things you will miss about visiting Iceland in the summer are the Northern Lights. While these incredible displays occur year-round, the long summer days of Iceland's summer mean that your chances of seeing them are slim at best.
Because the sun doesn't properly set for much of the summer, the Northern Lights in Iceland can only briefly be seen from May to August. If you are traveling to Iceland to see the Northern Lights, time your visit from September to March when the nights are long to get the best chance of seeing them.
How To Prepare For Visiting Iceland During The Summer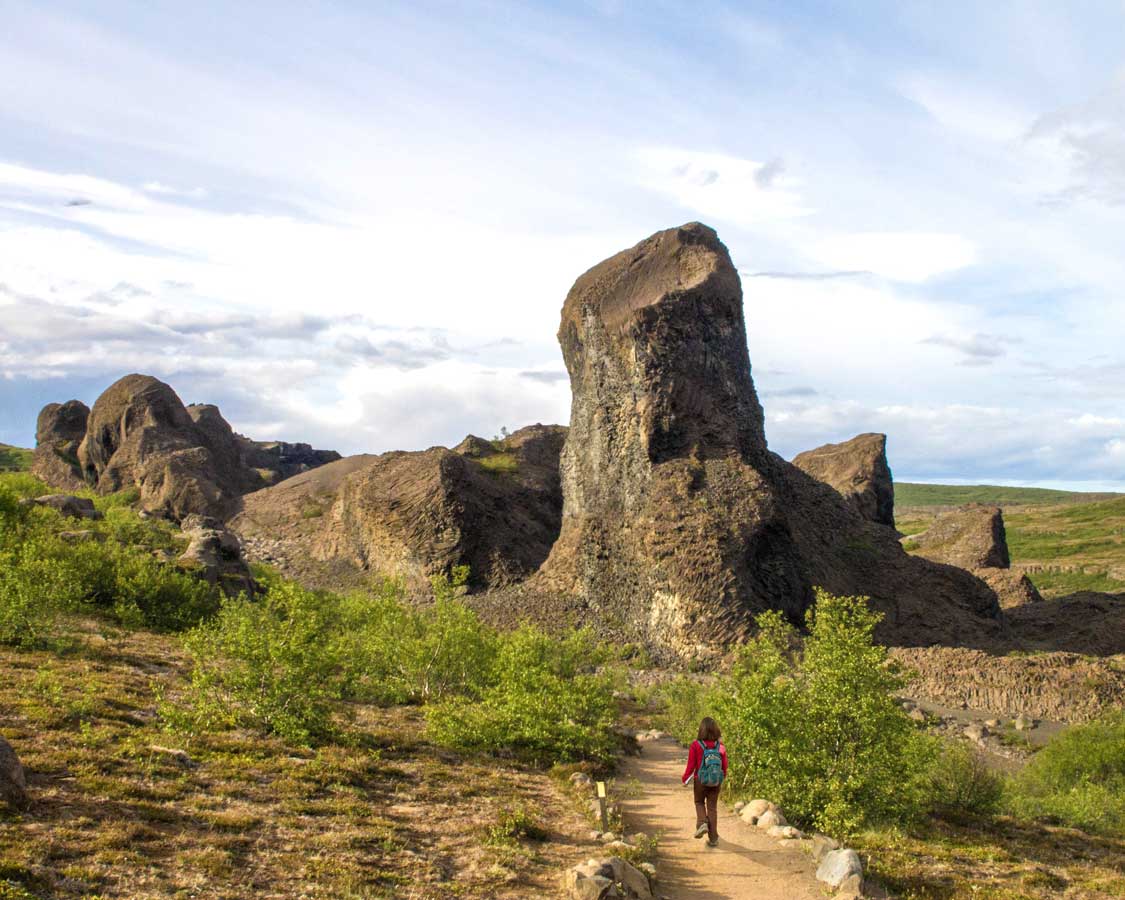 I'll start this off by saying if your trip to Iceland this summer is already booked, head over to my Iceland packing list. In this article, I'm going to briefly mention a few of the things you need to help prepare for your trip. But my packing list breaks down what, why, and how to pack for Iceland, and it's definitely worth the read.
What you'll need for an Iceland summer trip will depend a lot upon what activities you're looking to do. Obviously, glacier hiking and snowmobiling (yes you can do that during the summer in Iceland) might require something different than packing for a tour of all of the geothermal baths. But here is a list of the basics that you'll want to bring with you.
Thermals and or/long-johns (It can get chilly, especially up in the highlands)
T-shirts
Long-sleeved shirt(s)
Shorts and long pants (or, do what I do and pack convertible pants like these)
Thick sweater for evenings and chilly or wet days (I recommend a wool sweater like this one to help keep you dry and warm if the weather turns)
Light waterproof jacket and pants (You'll really appreciate these if you're exploring waterfalls)
Swimsuit (for the geothermal baths)
Sunglasses
Hiking Boots/sturdy walking shoes with a good tread
Hat
Sunscreen (because the atmosphere is thinner the further north you go)
What To Do During Summer in Iceland
If you're planning for summer travel to Iceland and looking for some amazing ways to fill your time, I am happy to help. This beautiful country is a magical wonderland of surprises. So here's a few ideas to help you get started.
Take A Road Trip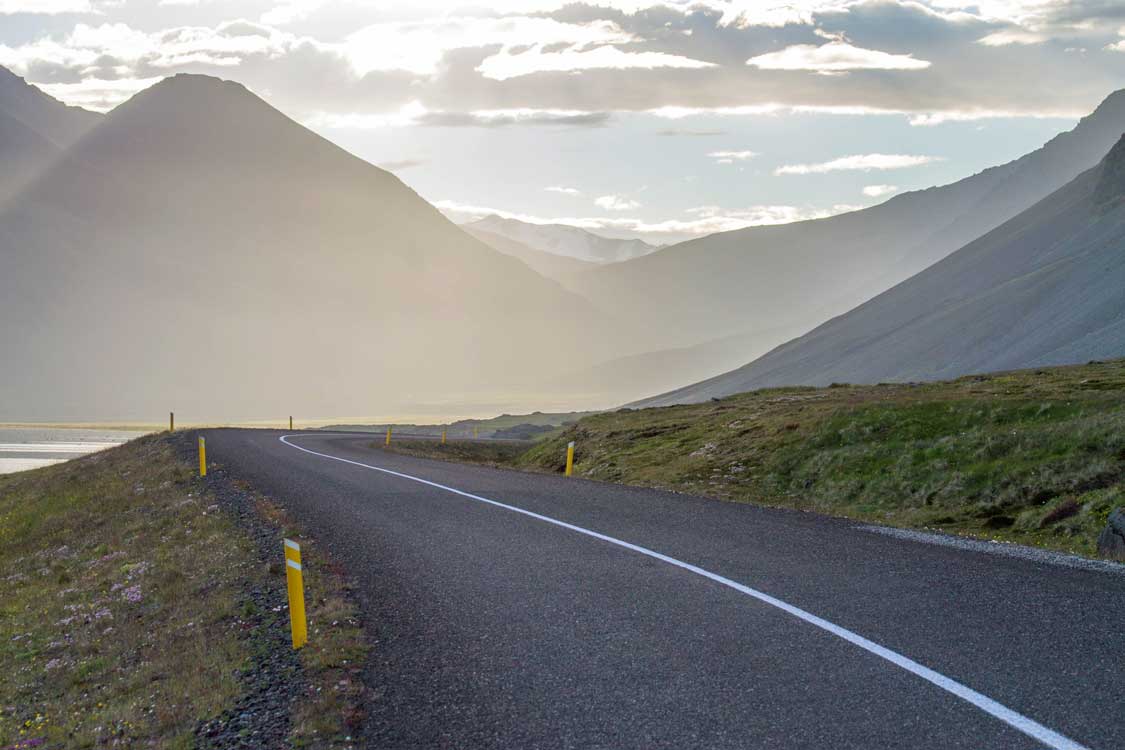 I love road trips. I have driven through dozens of countries, including much of the United States and nearly every province and territory in Canada. And through it all Iceland remains one of my all-time favorite country for road trips.
Visiting Iceland in the summer opens up the entire country for those willing to venture out and explore. Most roads won't be blocked by snow or ice, although you may find the occasional stream crossing your path in the Highlands.
The best part about a self-drive tour of Iceland is that you can go at your own pace. There's no worrying about holding up the group as you take "one more picture".
Some of the most popular road trips in Iceland include the Golden Circle. This is the route of Iceland's most popular tour, but as someone who's taken this as a group tour and driven it myself, it's just SO much better when you're driving yourself.
Road tripping through Iceland also gives you the ability to reach some of the least-visited and most stunning landscapes in Iceland; Places such as the Snaefellsnes Peninsula, Landmannalaugar, Reyjanes, and the Hvalfjordur fjord.
So load your music playlist up with some Bjork, Of Monsters and Men, and any other popular Icelandic musician you can find and make that summer road trip through Iceland
Discover The Magnificent Wildlife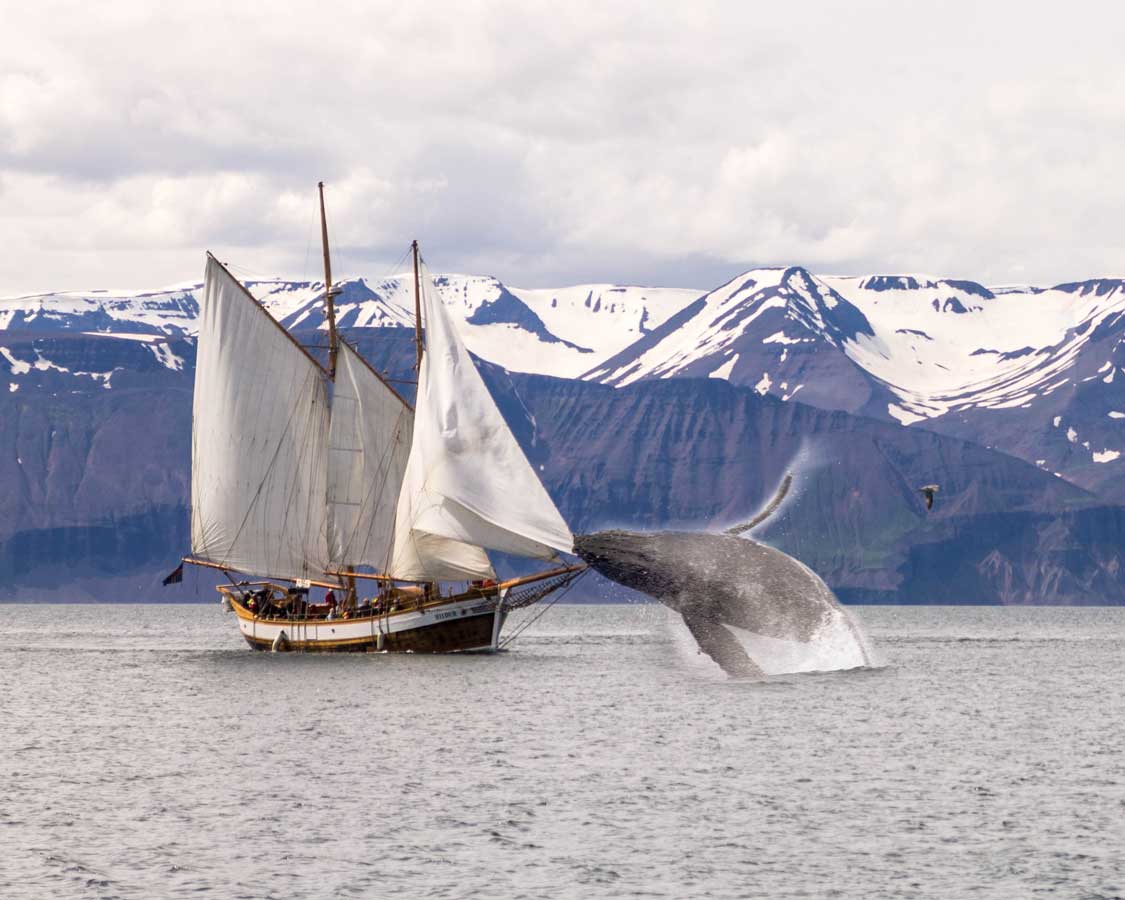 This remote island nation is not blessed with a wide array of wildlife. But the little wildlife that there is in Iceland more than makes up for it's lack of volume. I'm talking about puffins, reindeer, and whales, whales, and more whales.
Reindeer can be hit and miss as they graze high in the mountains. They often travel in large herds, zipping in and out of the cloudy plains in search of fresh grass.
Puffins can be found in many places throughout Iceland. My favorite spot to see them is on the towering cliffs of Latrabjarg in the Westfjords. Here you can wander among thousands of these adorable birds while taking in the views from the top of 1,500 ft cliffs.
There are whale tours everywhere in Iceland. But one of the best places to see them, and maybe even catch a glimpse of the largest animal the planet has ever seen, is the town of Husavik in the north of Iceland. Check out the marine mammal museum before heading out on one of our favorite family-friendly wildlife experiences in the world.
Bath In One Geothermal Pools and Spas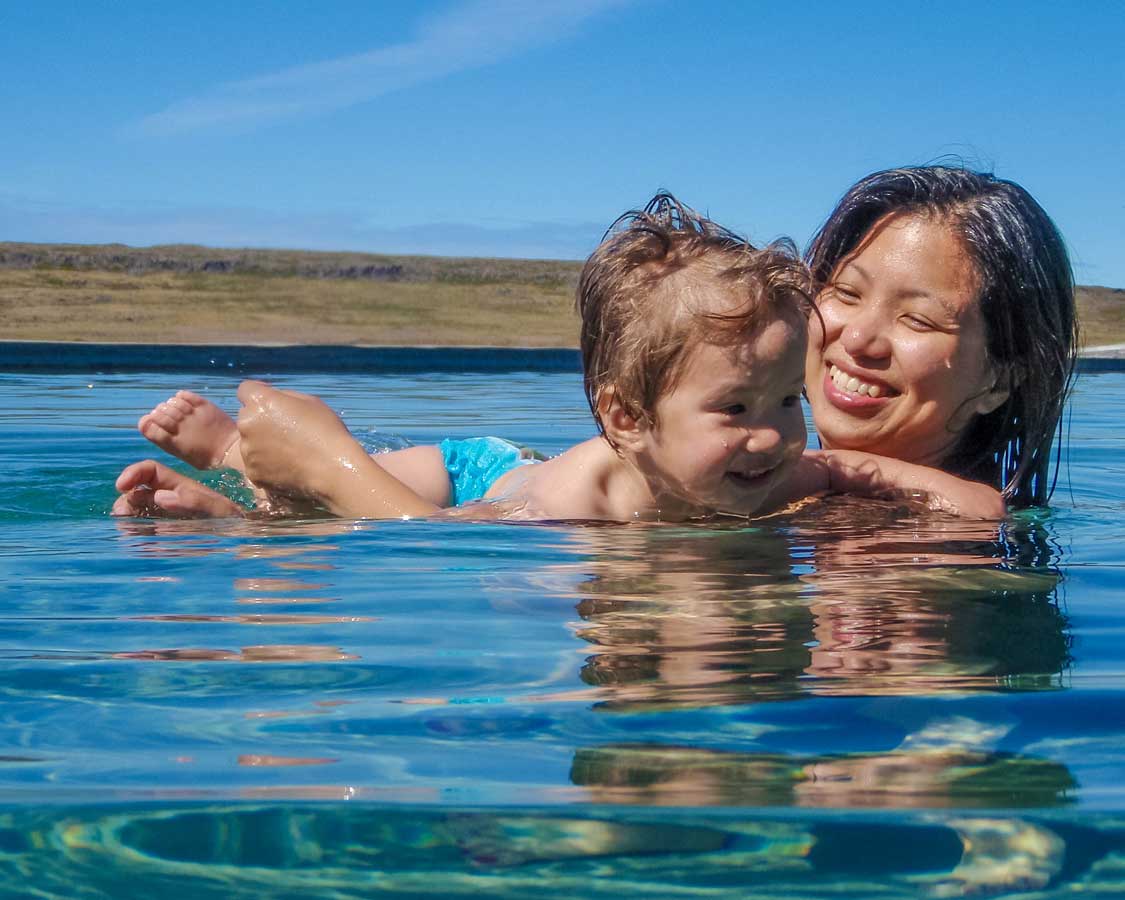 There are more geothermal pools in Iceland than I can count. In fact, one of the best things about road tripping around Iceland is that nearly every single town in the country has a public swimming pool. Jumping into the clear, naturally heated waters is a great way to play and relax after a long day of exploring the countryside.
Geothermal baths and spas have become one of the most popular tourist experiences in Iceland. Most are open year-round, but some of the natural pools might not be easily accessible once the snow piles up.
Of course, the big ones, such as the Blue Lagoon and the Myvatn Nature Baths are open all year. And beyond just a soak in the soothing naturally-heated and mineral-rich waters, these spots include on-site spas, hotels, restaurants, and everything you need for some serious family relaxation.
Just be aware before you visit that Iceland has a different take on nudity than many more socially conservative countries. It's not rare for rules to be in place that visitors must shower completely in (gender-separated) public showers before entering the pools.
Hike Or Snowmobile On A Glacier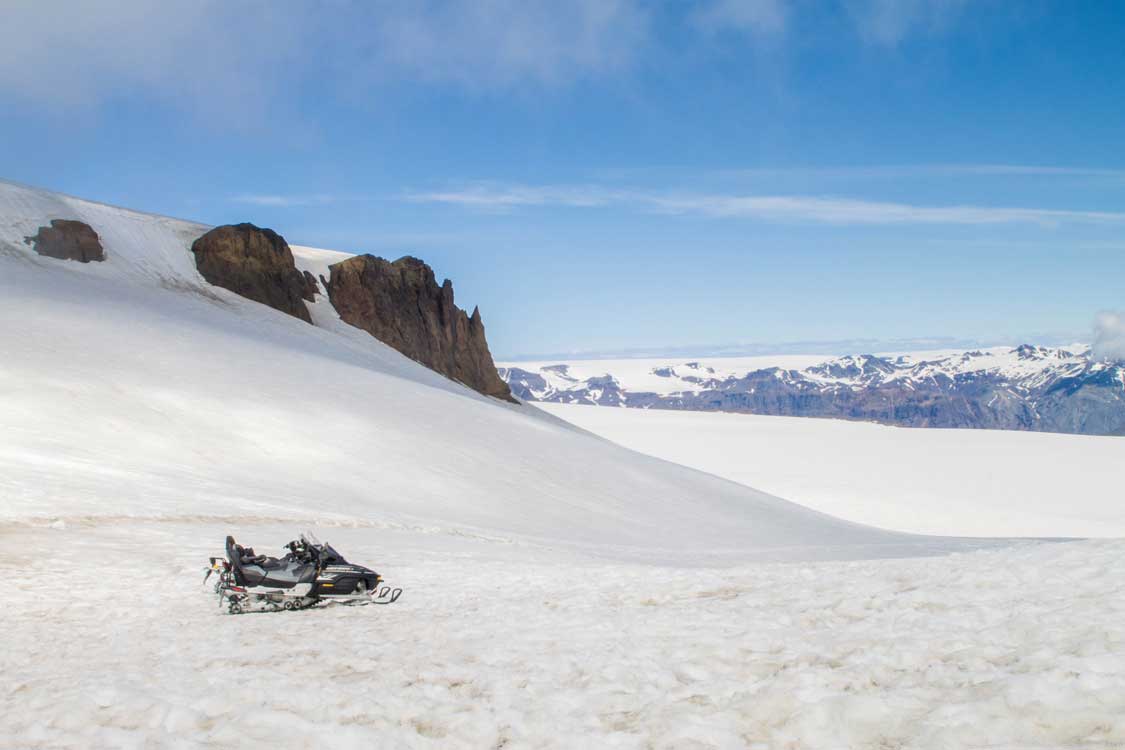 Yes, you can still find snow in Iceland in the summer. Up in the mountains, there is plenty of it. In fact, one time, when we were driving a back route towards the Westfjords, we ended up having to completely backtrack because a glacier was covering what should have been the highway.
But during the warm days of summers in Iceland, head to the mountains where you'll find snowmobile operators running in full force. And during this time of year, you'll have access to some of the most beautiful overlooks in the country.
When we first visited Iceland, we jetted around the mountains with our 1-year-old in town. But rules have changed, and now those under 18 can't self-drive a snowmobile in Iceland. Most tour companies allow children as young as 8-12 to join as passengers.
You can also find some of the stunning glacier hikes in the Icelandic Highlands. One of my favorites is the hike to the Askja Caldera, which takes you to a natural hot pool at the base of a volcanic crater. It's definitely slow-going, especially if you have young children, but even if you don't climb down to the hot spring, it's still a beautiful hike.
Explore The Waterfalls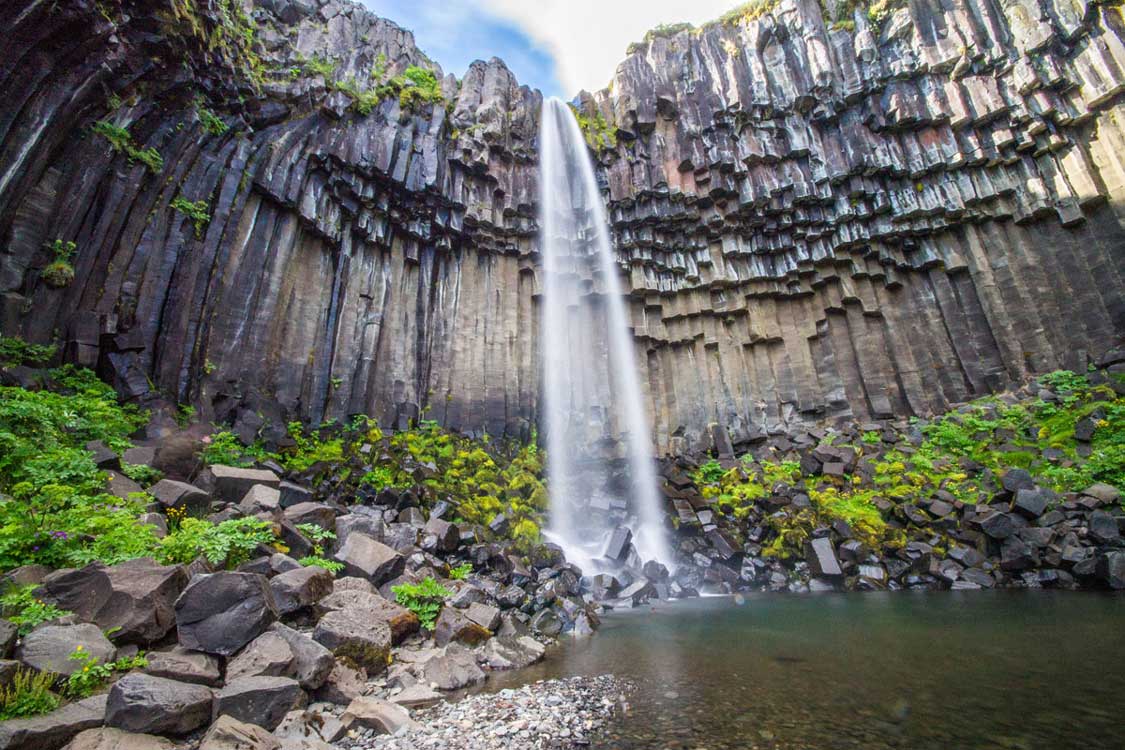 The waterfalls in Iceland are on par with the most beautiful waterfalls in the world. As a family, we've explored Niagara Falls, Iguazu Falls, and countless others, but we've never found another place with the sheer volume or diversity as the ones in Iceland.
Summer is the best time to explore these dramatic cascades. During the warm season, even the smallest ones aren't frozen over. So you can safely explore even the most hard-to-reach ones. Whether you're doing a tour of the Golden Circle or the Ring Road, you're sure to be stopping constantly at the collection of falls dotting the country.
If you want to map out your route, I've collected a list of, in my opinion, the best waterfalls in Iceland here. It's definitely a bucket list, but one that you can have an unforgettable time trying to fill.
Take A Hike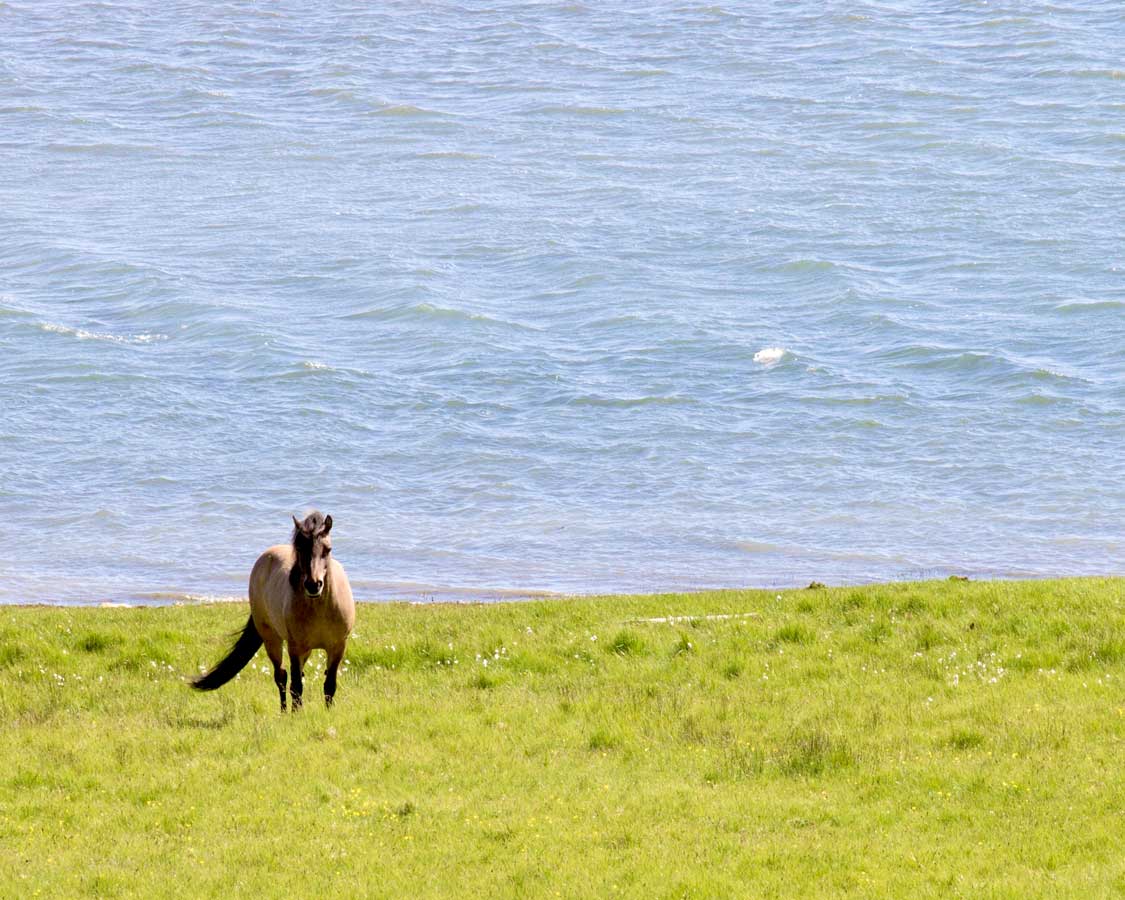 Iceland has some of the most jaw-dropping gorgeous hiking routes on the planet. And during the summer, the country is literally open to exploring. Iceland, as with many Nordic nations such as Norway and Finland, exercises something called "Freedom to Roam." This means that most tracks of land, even private ones, are open to camping, foraging, hiking, and more.
This is an important part of Nordic life. One that has kept many people from starving or freezing during winter treks between villages. However, this right isn't all-encompassing and must be used with the utmost respect for locals. Private land is free to pass through so long as you are being respectful, clean, and unobtrusive to those who call it home.
As a country with a massive influx of tourism, it's not surprising that many visitors forget that they are in another person's home. Litter, pollution, trespassing, and worse have become a terrible aftermath of the country's popularity.
So, to avoid temptation, and to keep the lives of the Icelandic locals as positive as ever, keep to the trails, pick up after yourself, and always be respectful of local customs and laws.
You can find some of my absolute favorite family-friendly hikes in Iceland here.
Enjoy One Of The Iceland Summer Festivals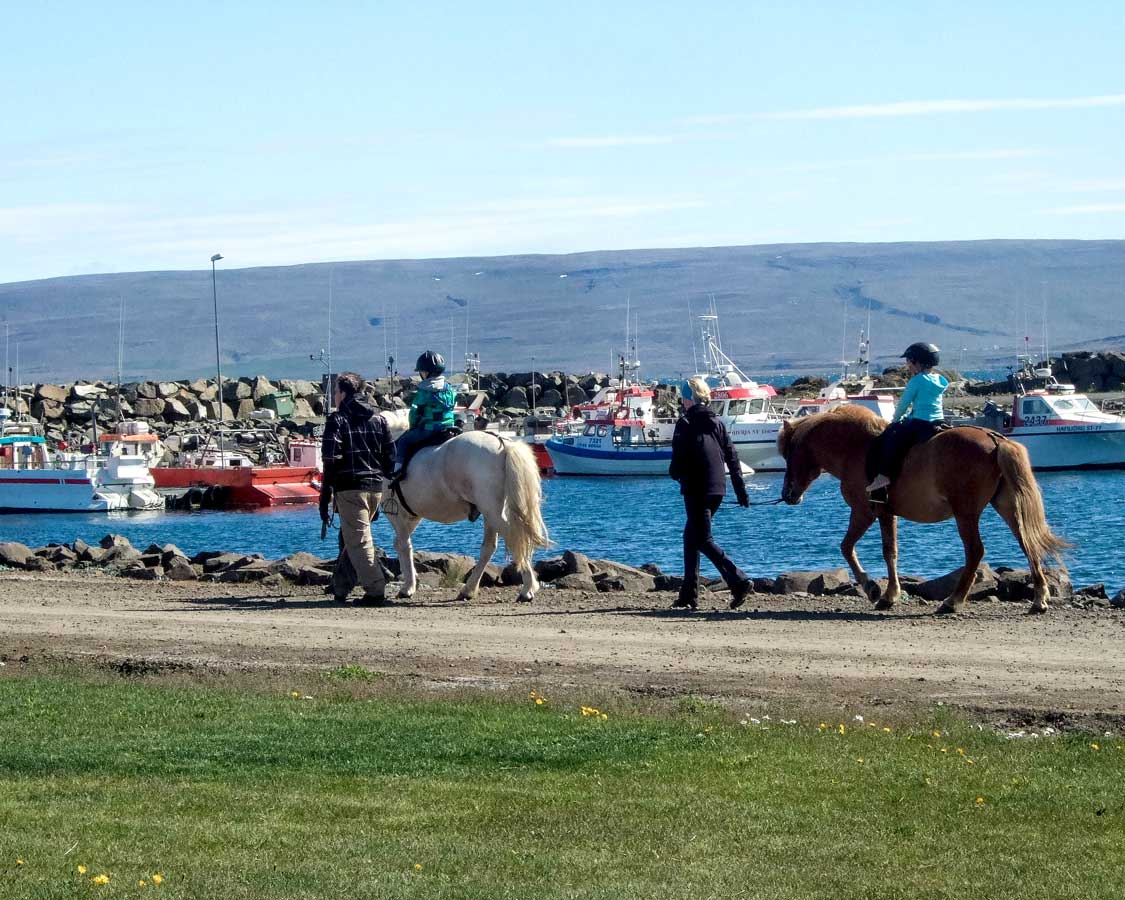 Nearly every village and city in Iceland holds a summer festival. If you're traveling through Iceland during June, July, or August, you can time your exploration with a tour of some of the great summer festivals in Iceland.
Some of the top festivals to explore include The Great Fish Day in the town of Dalvik on the shores of Eyjafjordur in the far north. This happens during the first or second Saturday in August.
The Hofn Lobsterfest is another popular Icelandic festival. This fun festival takes place near the end of June and includes concerts, kids' activities, and dances.
And, of course, there are all of the amazing festivals that flood the capital of Reykjavik during the summer months. Look out for popular events such as Pride, Independence Day which happens on the 17th of June, The Secret Solstice Music Festival, and Iceland Culture Night which usually takes place towards the end of August.
Summary
Whether you're planning on visiting Iceland during summer or winter, you're bound to have a great time. The beauty of the landscape is overshadowed only by the passion of the Icelandic people.
Iceland holds some of my most treasured travel memories, and I hope that you have as wonderful a time exploring Iceland as I have.
If you're passionate about family travel, head on over to our Family Travel Support Group on Facebook. It's a fantastic community of parents who love travel. We share experiences, knowledge, and the lessons learned along the way. You can also sign up for our newsletter to keep in the loop about new family travel adventures. You can check out our web story for this article here.
Wandering Wagars is a participant in the Amazon Services LLC Associates Program, an affiliate advertising program designed to provide a means for sites to earn advertising fees by advertising and linking to amazon.com, amazon.co.uk, amazon.ca. Amazon and the Amazon logo are trademarks of Amazon.com, Inc., or its affiliates.
You May Also Like To Read: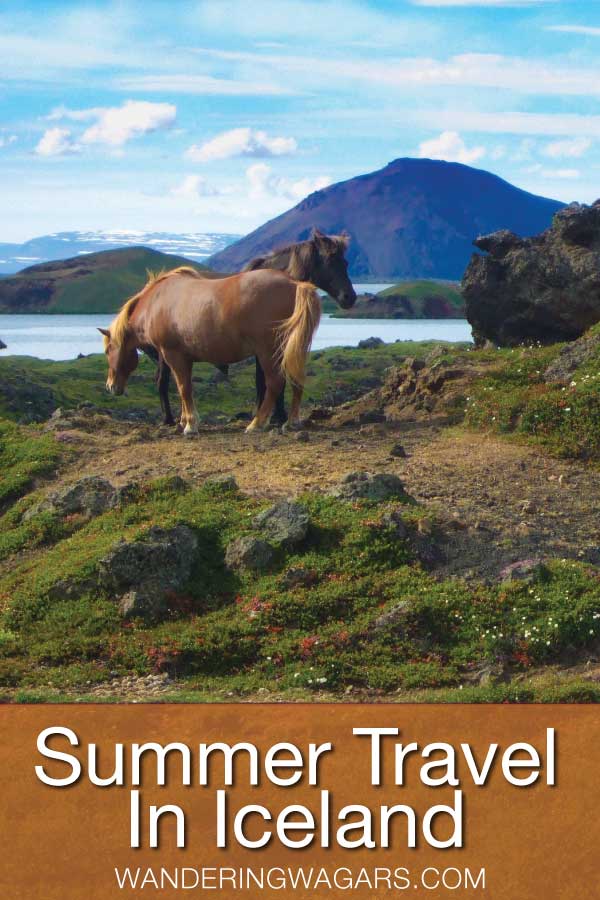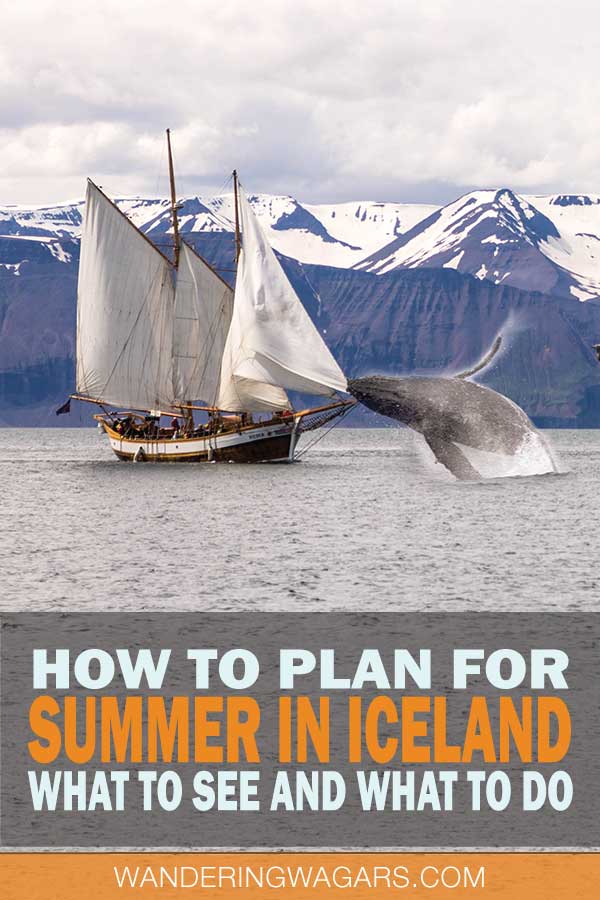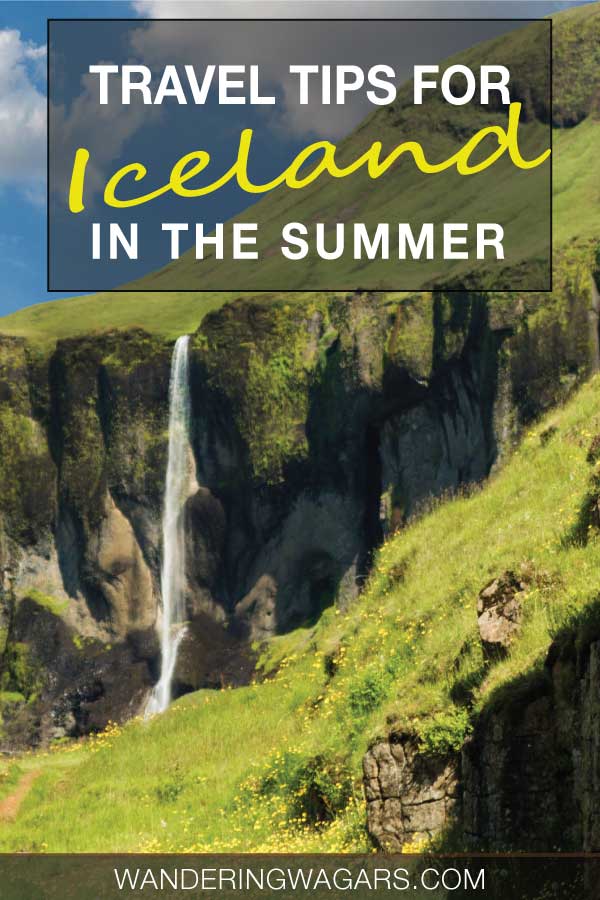 .