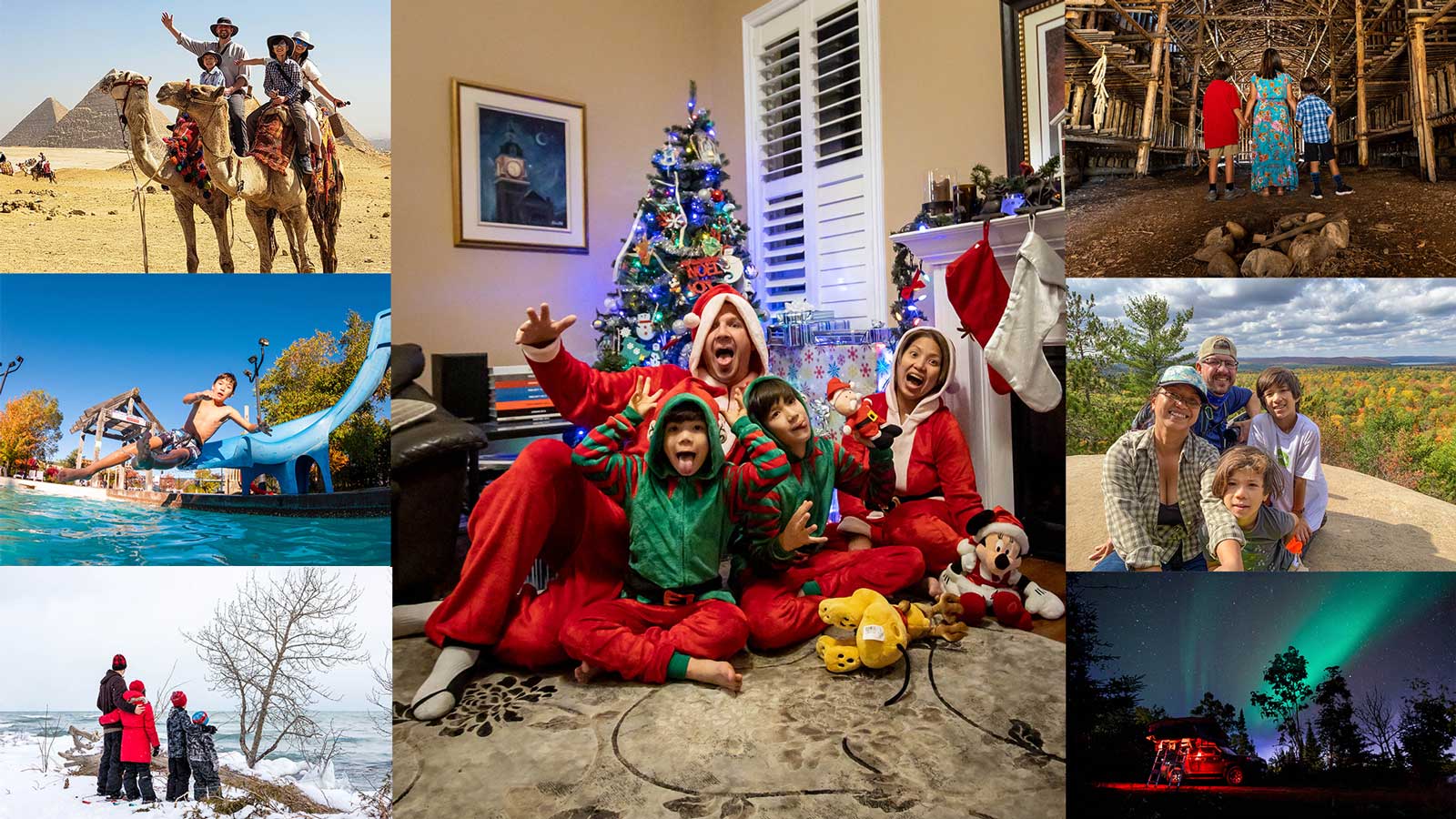 You don't have to look to hard to realise that 2020 was a messed up year. This was a year that brought hardship and struggles to families around the world. Like many families, the effects of COVID-19 were felt deep. We lost loved ones, had travel plans uprooted and had to completely relearn how to schedule ourselves due to schooling our children at home, learning remotely, and dealing with a massive case of the travel bug.
But, not everything about 2020 was terrible. We had some absolutely unforgettable family travel experiences. And THAT is what I choose to focus on as we move into 2021 and leave this mess of a year behind us.
Our Family In 2020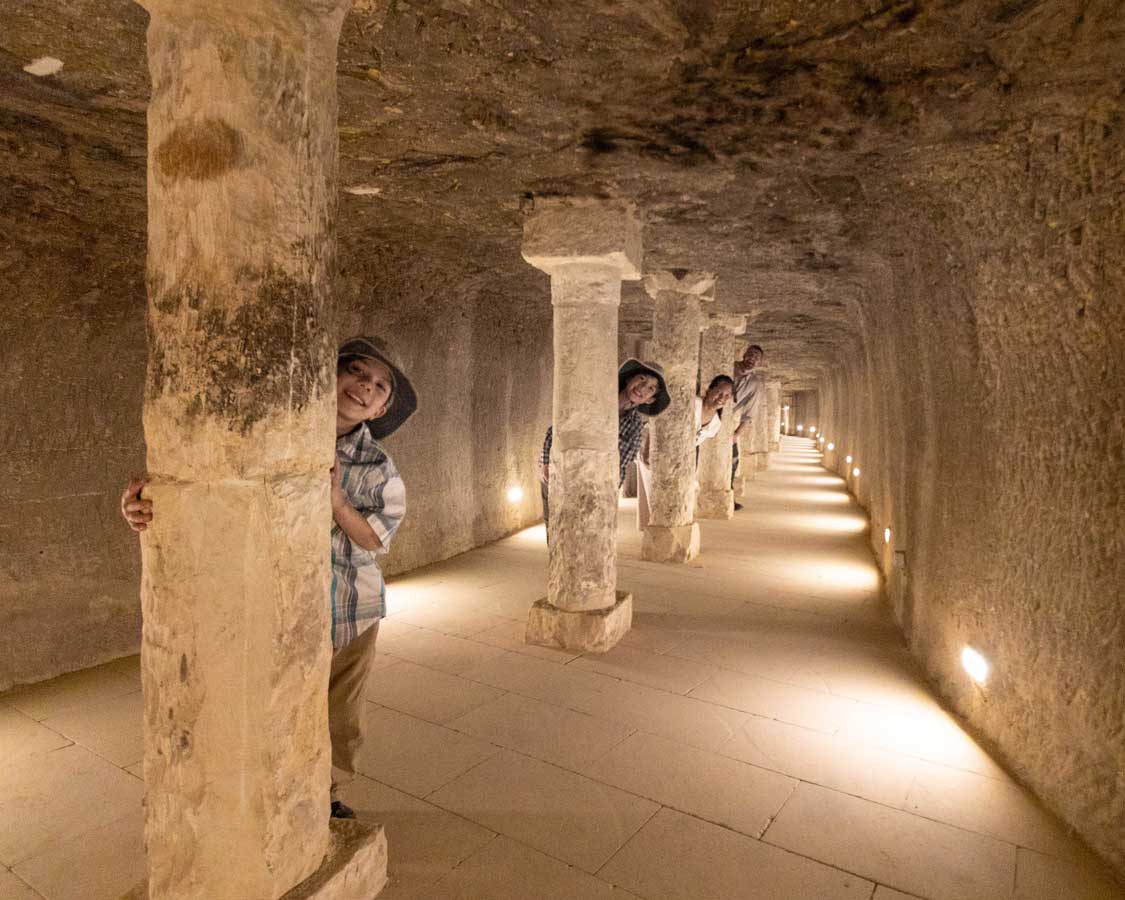 If you look back at our year-in-travel series, it seems that each year was more epic than the last. Rather than slowing down our travels, we picked up the pace and explored futher out into the world than ever before.
2021 was meant to be the same. We had epic travel experiences planned on three different continents. In Africa, we were to explore Egypt for 21 days. In Asia, we planned to experience 18 magical days in Sri Lanka. And South America was waiting for us with a 21-day adventure through the mainland and the Galapagos Islands.
Not only were we going to knock off some of our wildlife bucket lists, but we were going to add three epic countries to our passports.
The year would also see our eldest son turn 9 and started Grade 4 French Immersion. Our youngest son turn 7 and followed his brother in French Grade 2. We would have beautiful new niece added to our extended family, and that brought so much happiness, even though we've only had the chance to see her once due to social-distancing.
The Wandering Wagars Blog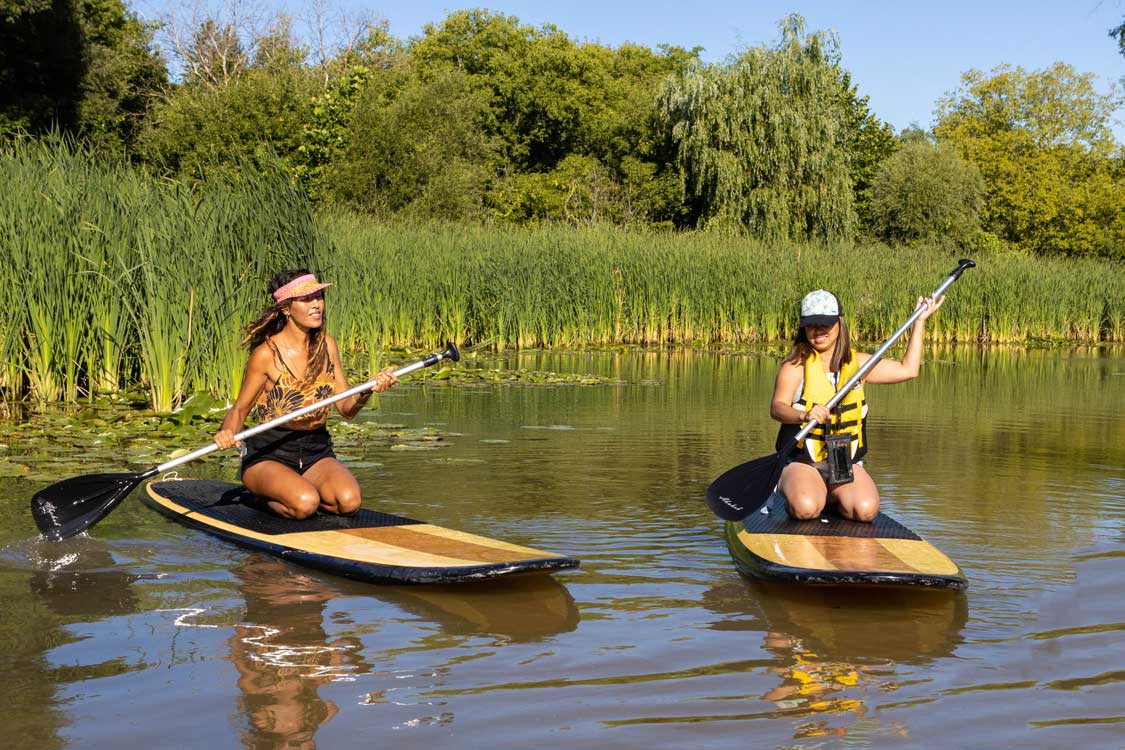 2020 started out on a huge high note for our website and travel business. I had committed to full-time work on the blog in 2019, and everything was looking up.
Unfortunately, like many businesses, the world had different ideas. And while world-travel shut down, most people stopped searching for travel inspiration.
Traffic tanked and so did my income.
BUT, there were some bright sides. One of those was taking on the incredible Family Travel Support Group on Facebook. This group has over 1,000 travel-loving parents who share experiences, struggles, ideas, and more. If you love family travel, you should definitely consider checking it out.
I also re-discovered my love of video. And with the slow down that COVID offered, I used the time to kick-off our YouTube channel. And it has exploded since we did that. We now have videos with nearly 40,000 views on them! If you'd like to dive deeper into some of the destinations that we've covered, you can check out our channel here.
Our Partnerships
I had some AMAZING partnerships in 2020. The first was a local experience with Ontario Parks where we spent a weekend enjoying winter on the shores of Lake Huron at MacGregor Provincial Park. We took in some snowshoeing, winter hiking, and spent the weekend in one of their cozy yurts.
Traveline Egypt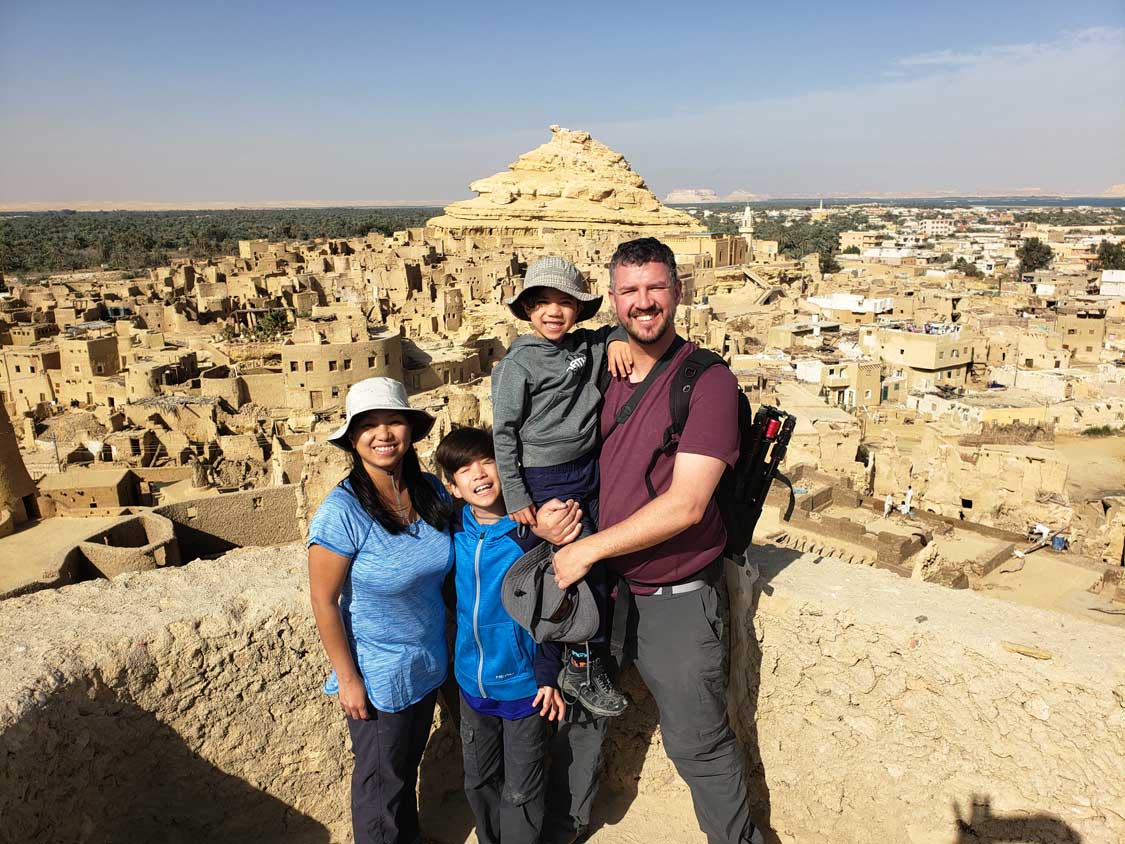 I spent a wild few weeks after that bopping around between Colorado and Ontario for various conferences and events before meeting up with my family for an absolutely epic adventure.
Just as word of COVID-19 was starting to spread, we were on a plane to Egypt to meet with our amazing Egyptian travel advisor Traveline Egypt. Ramy, Nusar, Mohammed, and the Traveline Egypt team were essential to our incredible experiences while traveling the country in March of 2020.
Not only did they help us navigate the complexities of family travel in Egypt, but they were crucial to our escaping the country as COVID shut down air travel around the world.
When we returned to Canada, no one really knew just how vast the pandemic effects would be. Although I was already prepared for a lean year.
Treetop Trekking
The first call I received were from my friends over at York Durham Headwaters, a region that is just a short drive from my home. They were looking to promote one of their outdoor treetop walks as fun and safe experience for families during social distancing.
Treetop walking was our first time outside after quarantining from our return from Egypt. And it was such an amazing and fun-filled experience. I loved it so much I wrote about it on our website and another website that I run called Ultimate Ontario.
Something that we really loved about this Treetop Trekking experience was that D could get involved. We had been to a few over the years, but D was always too young. Luckily the one that we went to had a special course designed specifically for smaller children. And he had a blast.
Lanark County, Ontario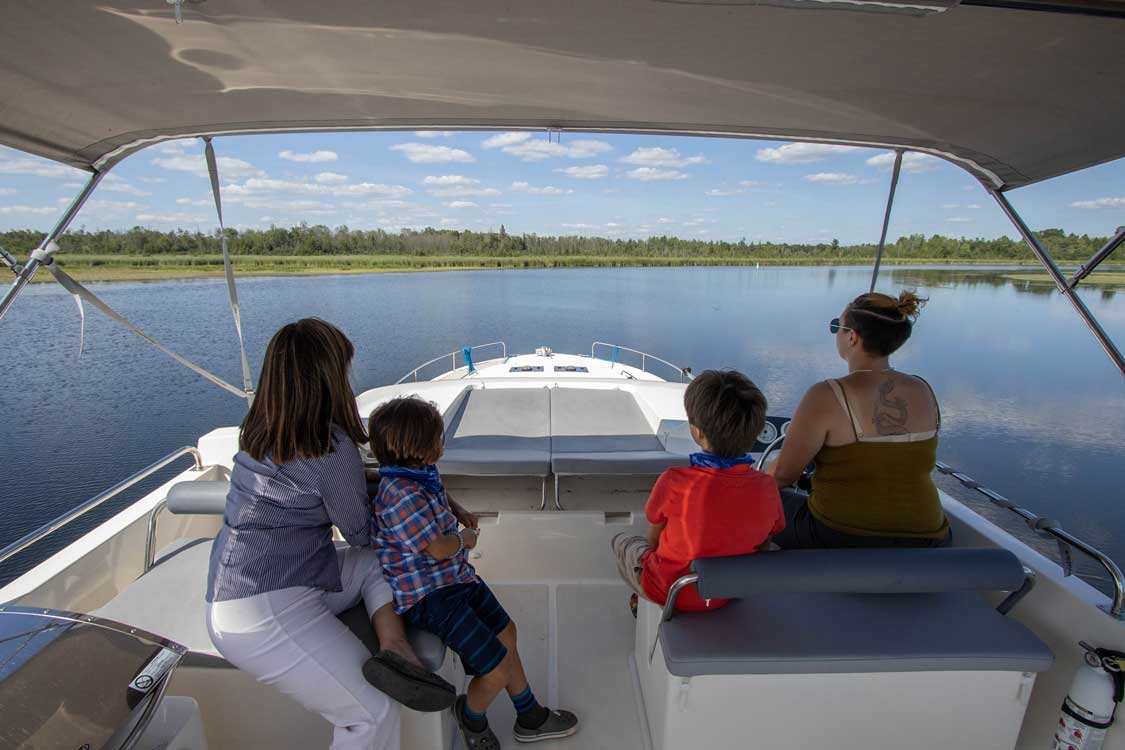 But the amazing team at Lanark County Tourism in Ontario reached out to me not long after we got home. Lanark County is a region of Ontario that I had overlooked for a long-time. And this 4-day trip would give me the chance to find out what a dunce I was for doing that.
We slept in the coolest AirBnb, which was an actual 1950s train car. We paddled the rivers of what is probably the prettiest town in all of Ontario. And we had the chance to discover Smiths Falls. A town that is sure to make big waves as a local destination here in Ontario.
Indigenous Tourism Association of Canada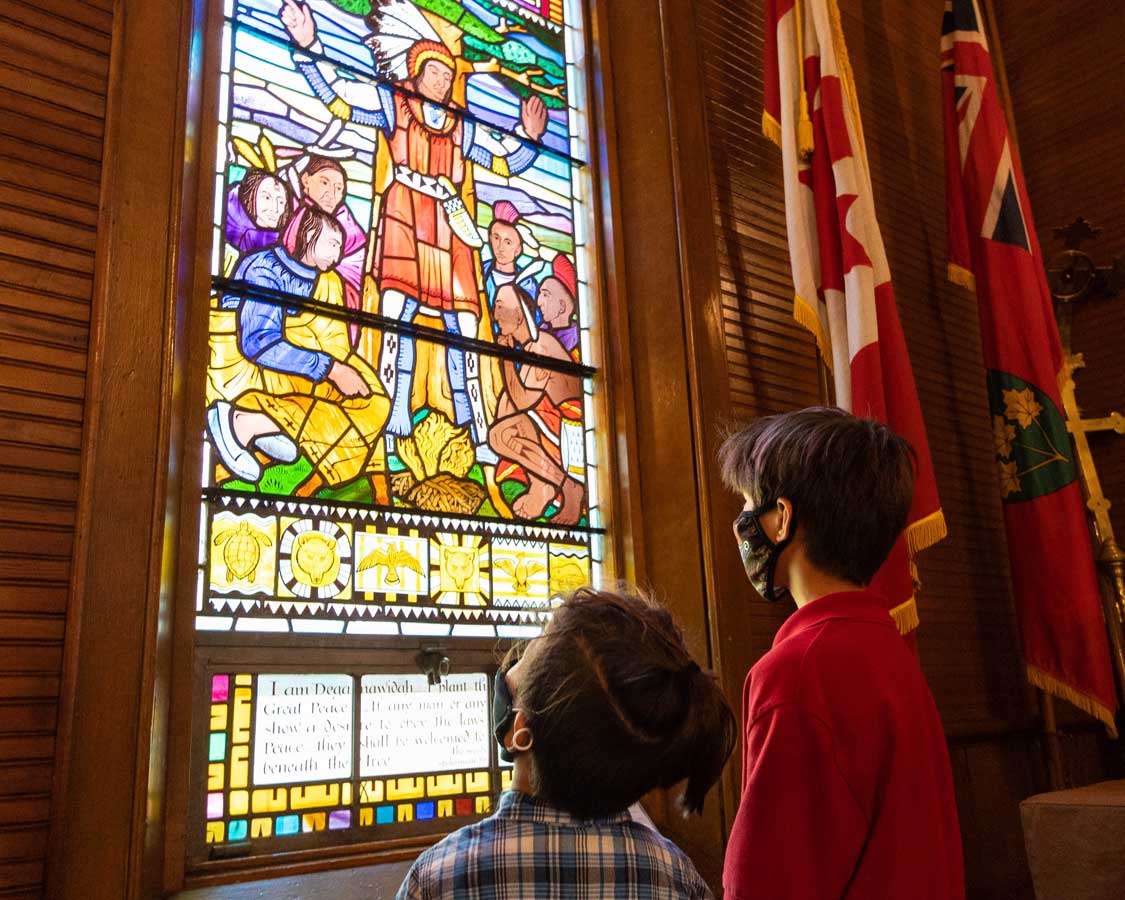 When we returned, I received a call from my friend Jason at Destination Indigenous, Canada's Indigenous tourism association. Those who follow our travels will remember our epic two-week Indigenous road trip through Quebec last summer. Well, they wanted to do something similar in Ontario and wanted to know if we were interested.
COVID made for some intense preparation for the trip. But over a week-long schedule, we took in some of the most fascinating local Ontario Indigenous Experiences that we could imagine. From the Six Nations community just an hour from our home to Stand Up Paddleboarding along ancient trade routes in Toronto, to learning about the relationship between Voyageurs and the Indigenous Community in Ottawa, it was fascinating.
A Focus On Overlanding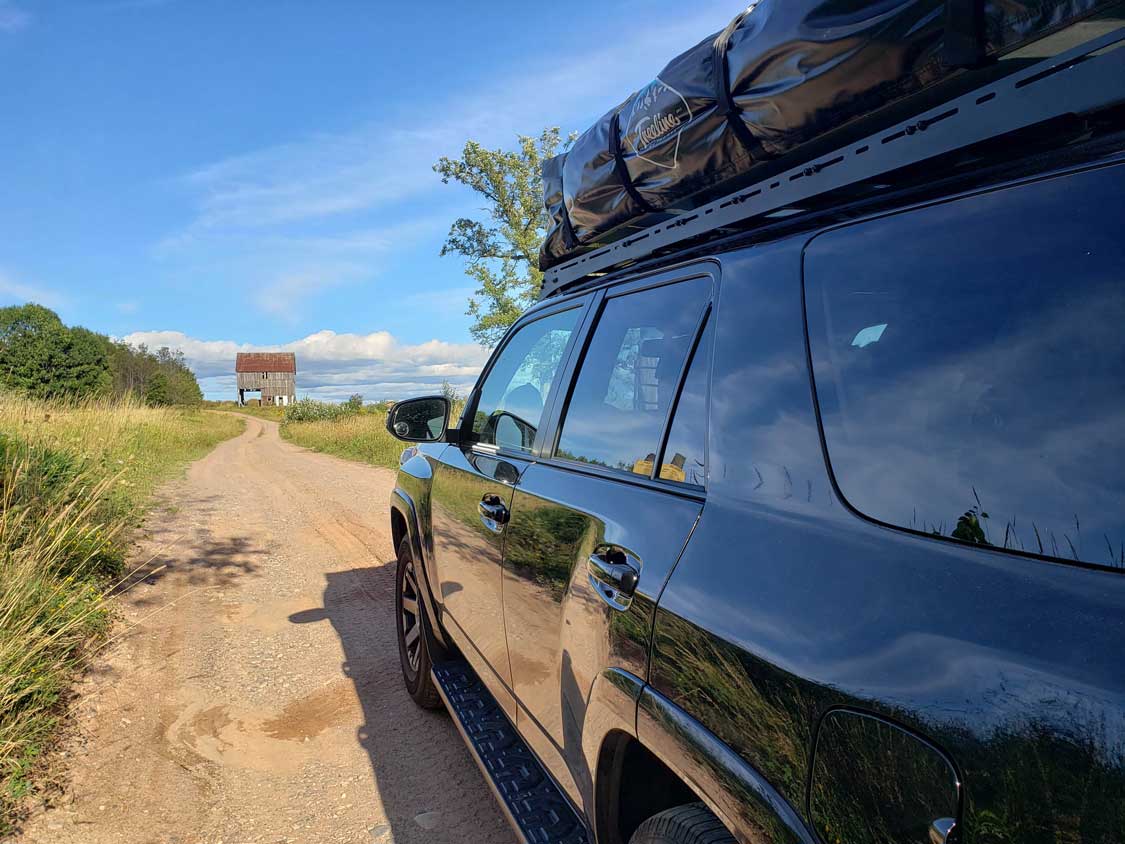 After that, things calmed down for us. Outwardly, it seemed I was focused on writing about all of our adventures. But, behind the scenes I was preparing for a world where travel was going to look VERY different.
We sold one of our trusty Toyota RAV4s and upgraded to a Toyota 4RUNNER TRD Off-Road. I ordered a rooftop tent, bought a used M101 CDN2 military trailer and got to work preparing for some epic road trips.
Once we had a few things ready, we decided to do a test run. I gave a call to my friend Steph at Thunder Bay Tourism and asked if she would show us around. She gratefully obliged. So we set off on an epic 22-day road trip from Toronto, up through Sault Ste Marie to Thunder Bay.
Thunder Bay was amazing. From the mouthwatering food to the incredible experiences, I couldn't believe that we hadn't made it up this far before. One of the coolest experiences was taking a sailboat out into Lake Superior with Sail Superior.
From there we spent a few days camping in the incredible Sleeping Giant Provincial Park, which is something we have always wanted to do.
When we returned, I got to work on the trailer and more modifications to the truck and the tent. Because with all of these experiences, I know that 2021 is going to present some epic road tripping opportunities.
I'll be posting more about the work we're doing on that on our YouTube channel over the winter.
Keeping It Local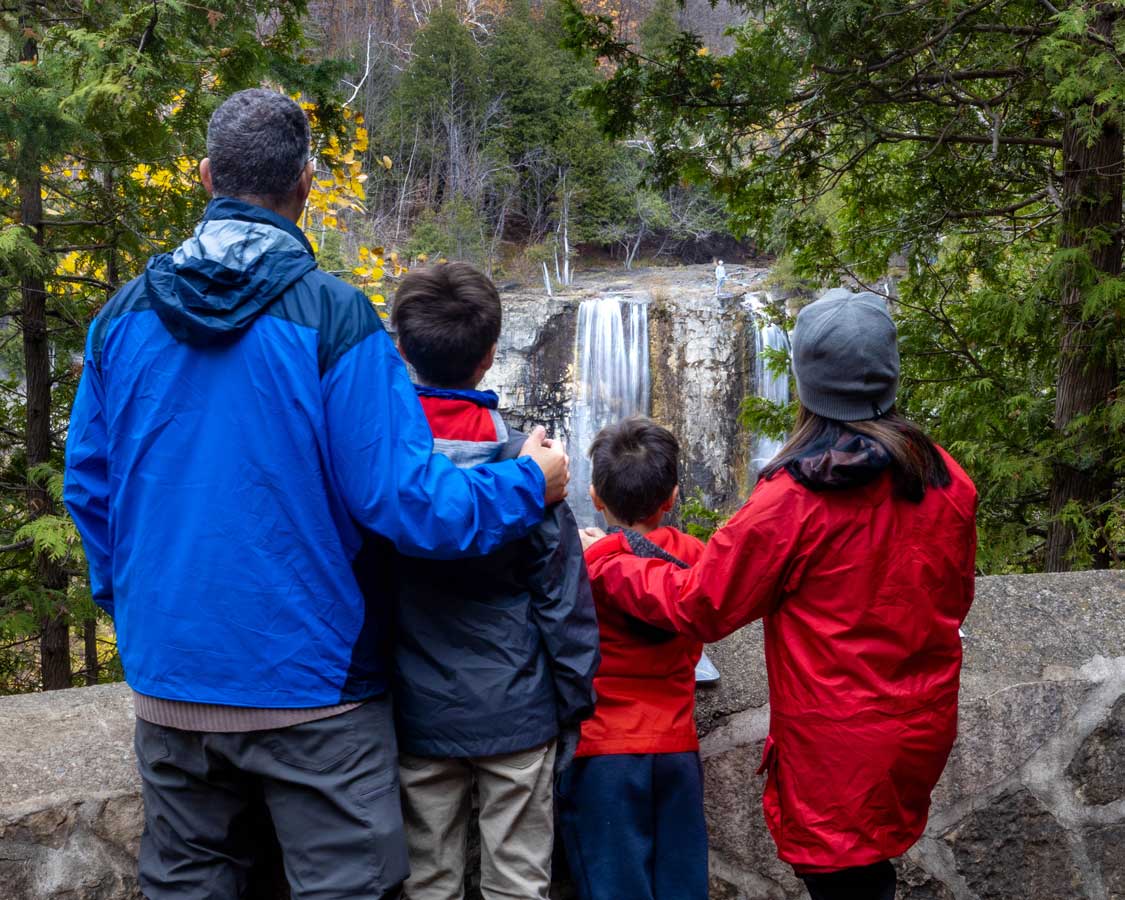 Much of the rest of our summer was spent either camping or keeping it local. We wanted to reduce the risk of being spreaders by keeping our experiences as socially-distanced as possible.
This led us to explore more of the amazing Provincial Park system here in Ontario.
Our first trip was up north to Killbear Provincial Park. This park is home to what's been dubbed "Canada's most photographed tree," a windswept white pine that clings to the rocks near one of the campgrounds.
We combined that camping adventure with a visit to the waterfalls of French River Provincial Park.
From there we made our way down to famous Algonquin Provincial Park. We timed our visit perfectly as the fall colours of Algonquin Park were just hitting their peak.
We spent three days hiking, canoeing, and camping in the park and had an absolutely wonderful adventure. All-in-all, we visited a staggering 15 Ontario provincial parks in 2020. That might be a record for us.
Lights, Lights and More Lights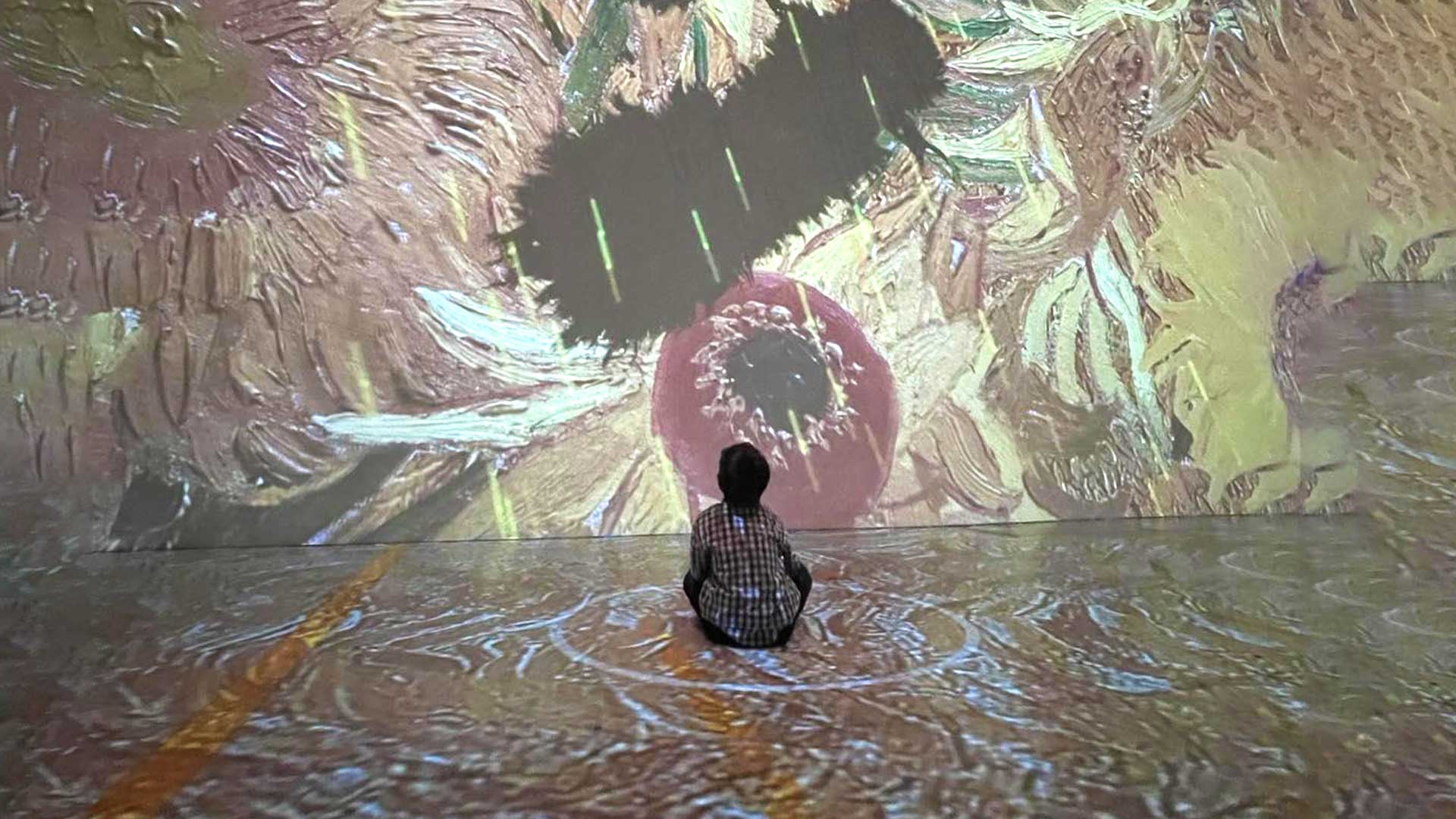 Since the return from our last camping adventure, things have been pretty chill. This is normally a time when we head out on a big international travel adventure. But, because of the coronavirus, that's not going to happen.
Christina and I both have parents who are immuno-compromised, so we haven't gotten together with family in months. With the holidays on us, it looks like things will be pretty quiet as they were for Thanksgiving and birthdays this year.
We miss our families terribly. It's shocking how much the idea of a hug or a handshake seems almost foreign right now. And we can't wait until vaccines begin to roll out and we can once again enjoy barbecues and get together's with our loved ones.
But with cold weather and short days upon us here in Ontario, we are finding light in other places. Drive-through light shows have popped up around the province as parks and cities work to spread cheer and brighten people's moods.
In the past few months, we've checked out almost 10 different light shows across the province, and it has been a fun way to get out of the house and get a glimpse of the world beyond our front door.
2021 and Beyond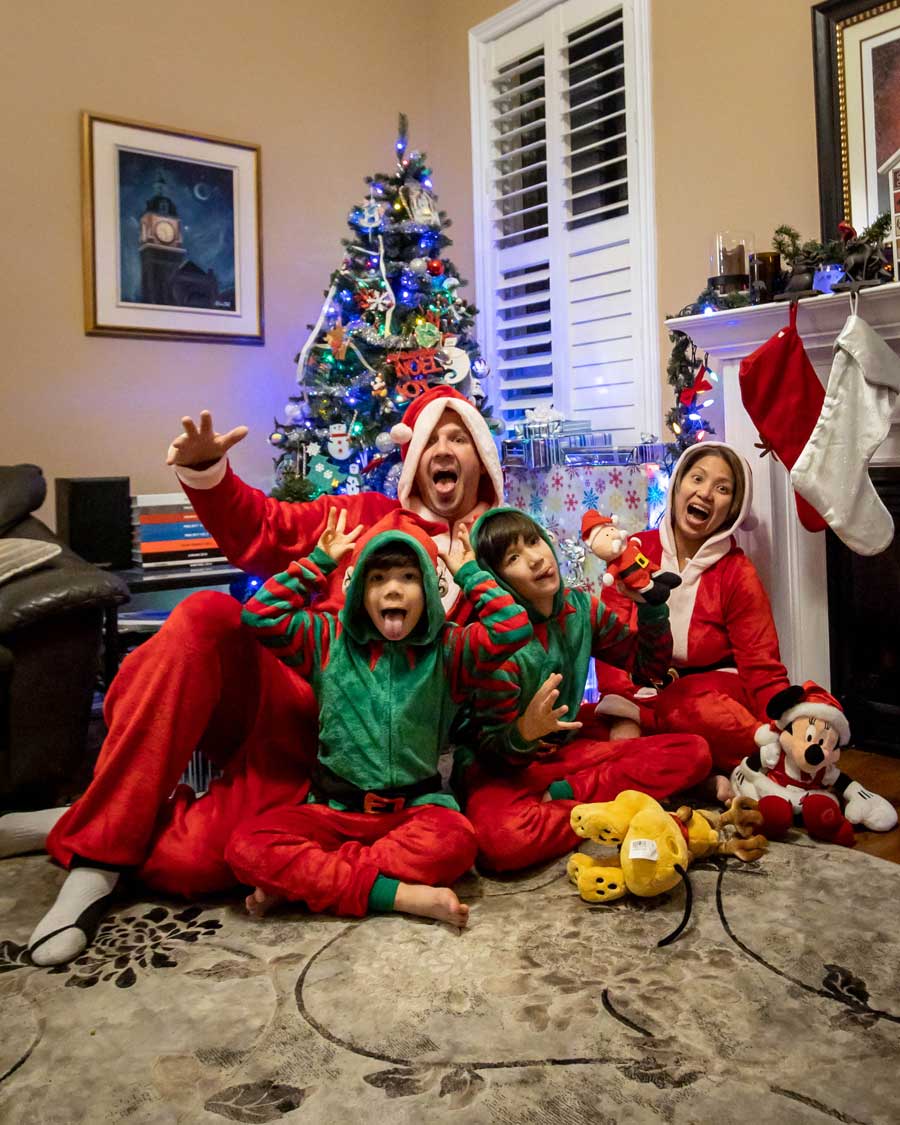 As we look forward to 2021 and the increase in freedom that a vaccine and the, hopefully, open borders that come with it, I'm cautiously optimistic that it will, once again, see some incredible adventures.
2020 has been trying, exhausting, and left us with a constant feeling of uncertainty that weighed down our spirits. But 2021 has an air of opportunity that feels even more exciting due to the limits of the past year.
I choose to approach the coming year with optimism, excitement, and the thrill that newfound travel has. The truck is fueled up and ready for overlanding and roadtrips. And our luggage is packed for the first oversea travel experience that safely comes our way.
How are you feeling about 2021? Are you ready to grab it by the horns? Or are you cautiously waiting to see what it sends our way first?