Travel can be an incredible way to build family togetherness, These expert tips for making travel fun for kids will take your family vacations to the next level.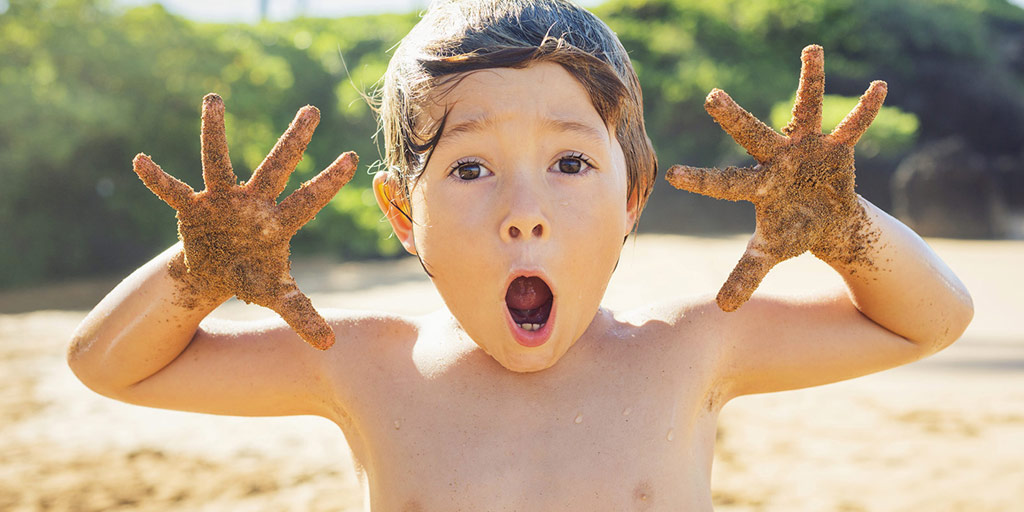 Traveling with children can be an incredible experience both for family togetherness and the growth of the children, however, parents know that sometimes just getting out the door can be a chore on its own. I
I've had my fair share of travel adventures. After 12 years of family travel and 55 countries, 25 of those with children I've created, what I hope, is a helpful guide to making travel fun for kids. My goal is to help other families experience the joys that come with family travel, and help everyone, adults and kids alike, find the joy in exploring the world.
Whether you are heading on a cruise, relaxing at a beach resort, or heading out for adventurous family travel, these tips for making travel fun for kids will help you take your family vacations to the next level.
Making Travel Fun For Kids and The Whole Family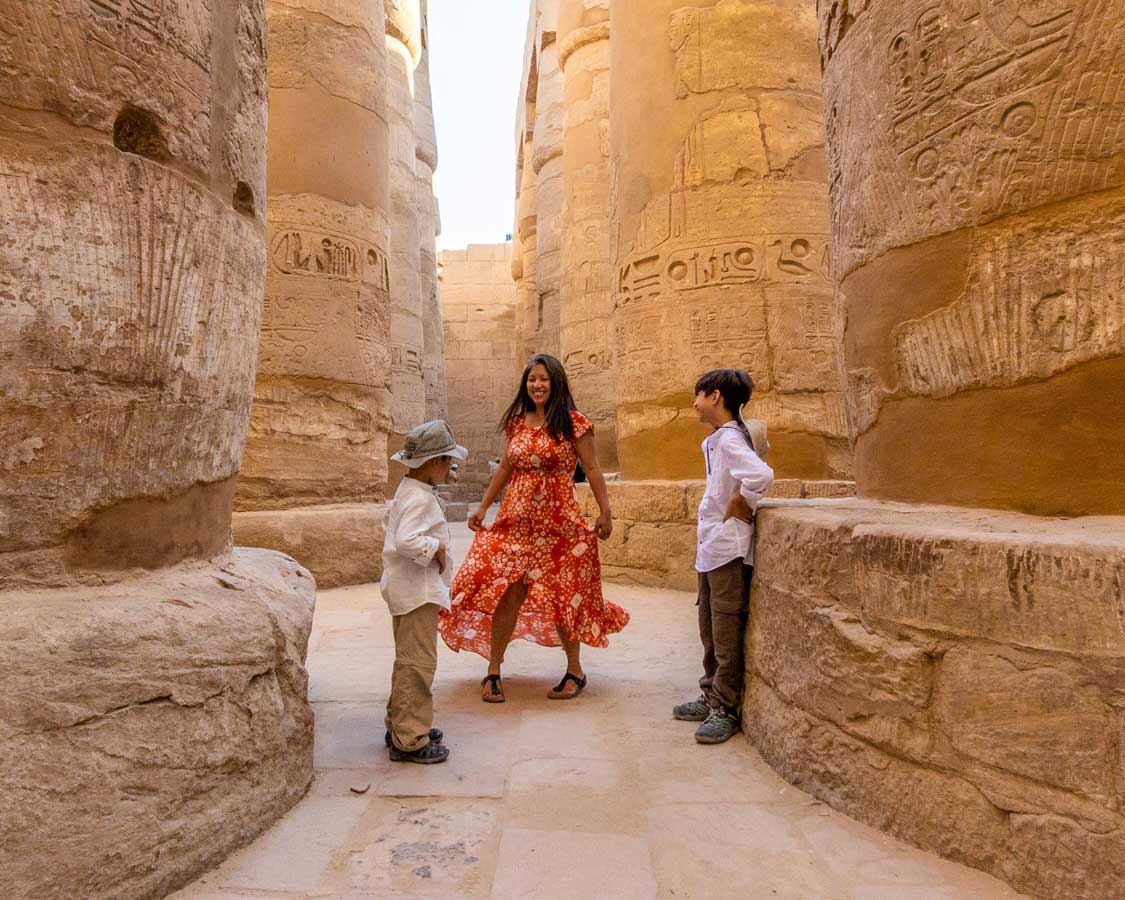 I'm a big believer that fun is a huge part of travel. No matter what kind of travel experiences you're undertaking, fun is what helps make the stories that your family will share with each other years after your adventure is over.
Travel fun isn't just in the things that you do, it's also in the ways that you do it. The mindset that any traveler takes on impacts the way that they, and the ones that they are traveling with, will experience the destination.
Be Patient
Kids don't move at the same pace as adults. Oftentimes, they see things from a much different (and usually much lower) perspective. Slow down your pace of travel, and see if you can give yourself twice as much time for site-seeing than you would do as an adult.
This gives you and your children a chance to explore your destination as thoroughly as your attention span can handle. It also gives your children a chance to explore without being rushed. You'll be amazed at the incredible questions that they'll have.
Remember that it's not always possible to see everything. But it's possible to experience the things you do see in even more detail.
Let Them Be A Photographer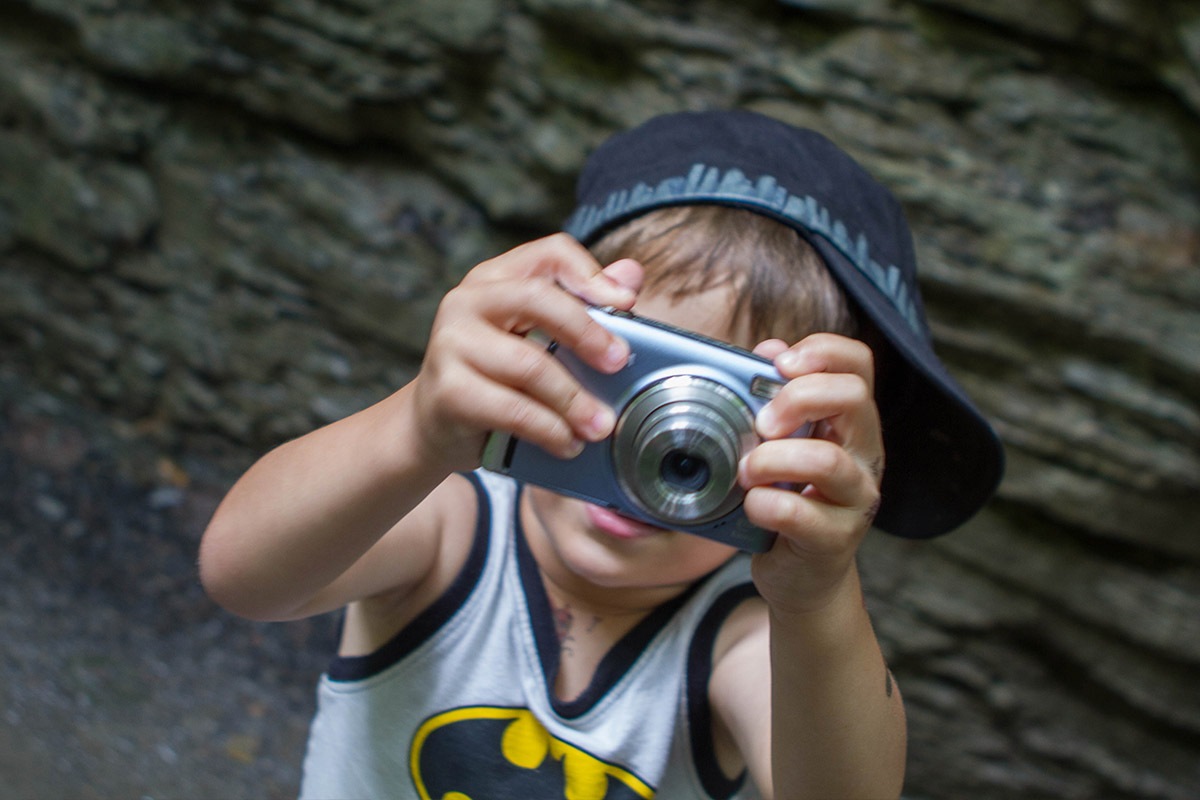 Don't be afraid to let your kids take the reins on some of the photos. Photography is a great way to make travel fun for kids, and you may be amazed at the creativity that they can come up with.
Even better, find a camera that can withstand the bumps and lumps of little kid hands so that you don't have to replace it every trip. Letting your children take photos helps to give them confidence and reviewing them when you get back will allow them to re-live all the excitement of the journey!
Prepare For The Weather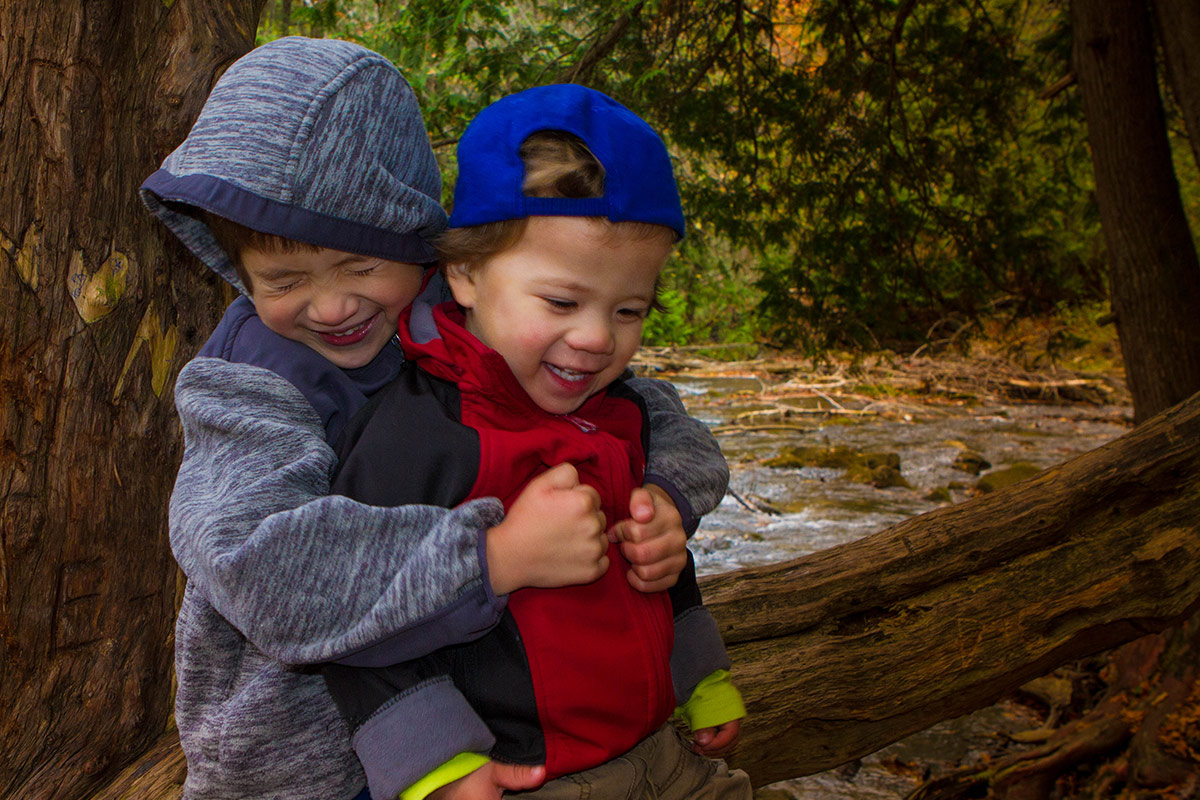 Weather can change in an instant wherever you are. Choosing the right clothes and family travel gear is crucial to enjoying yourself, and this goes doubly for kids. Children can feel the effects of the weather even more than adults due to their underdeveloped bodies.
Before you leave, check the average temperatures for the location you are visiting. Be sure to take into consideration the highest and lowest possible temperatures along with rain, wind, and humidity.
Don't forget about the trip home. Getting off the plane and shuffling to your car in -10 degree weather while wearing your flip-flops in the snow because you forgot your boots is a rough way to end a wonderful trip.
Travel Healthy
Take care of your mind, body, and soul while traveling. Getting proper rest, eating healthy, and keeping up with routines are good ways to ensure that your body is able to handle the rigors of travel.
It also helps to have proper preventative and reactionary medications and emergency supplies should something happen while you're out and about. Check out our list of tips to stay healthy while traveling. A Healthy travel family is a happy travel family
Make Sure Your Documents Are Up-to-date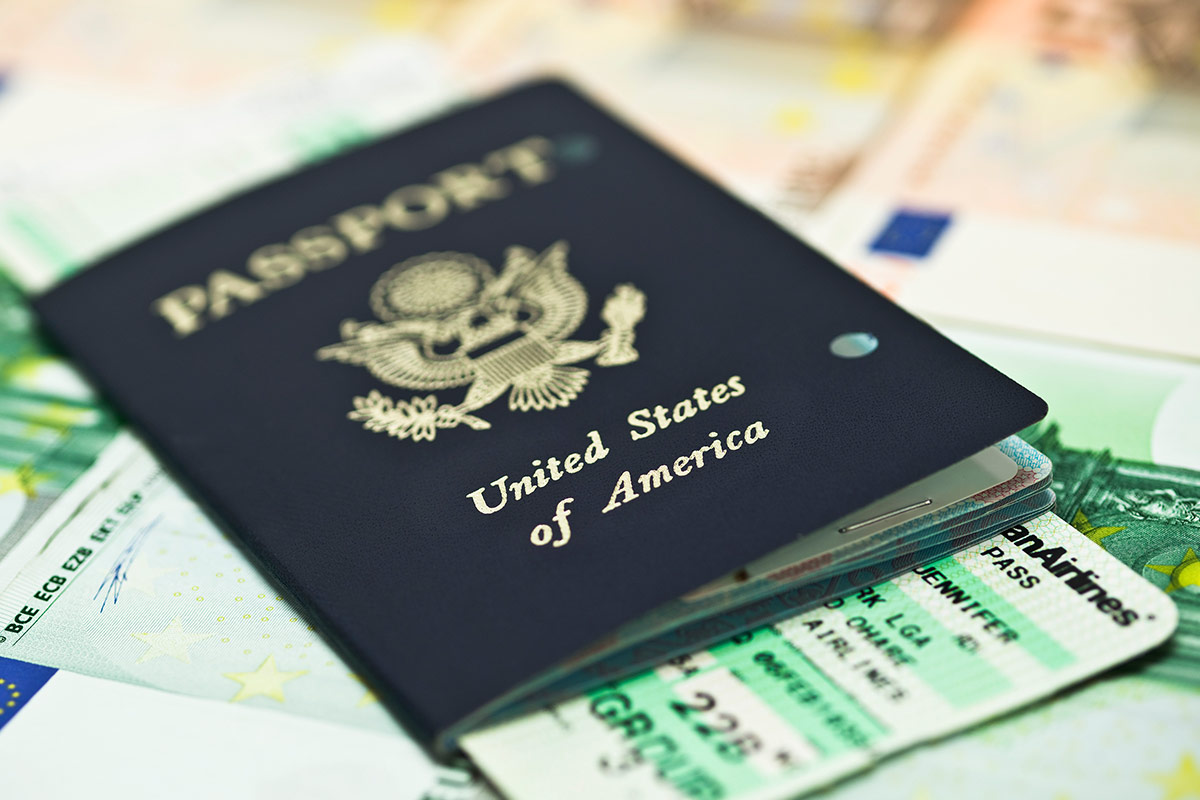 Travel planning is a lot of work. Making travel plans and having to turn back when you get to the border because you forgot to renew your passports is simply awful.
At least a month before you plan to travel, make sure you know what travel documents you need for your destination whether it is Visas, vaccinations, or passports.
Visas can often be purchased at the point of origin, but you will likely have to wait in line. Sometimes purchasing a visa on arrival means that users are subject to additional fees.
For passports, many countries will not even allow you to enter unless there are more than three months until your passport expires. There are ways to get passports renewed with a few days' notice, but you will be under a lot of stress. So it's always good practice to renew it when you still have some room to spare. For passport applications in Canada, click here. For passport applications in the United States click here.
Always Have Food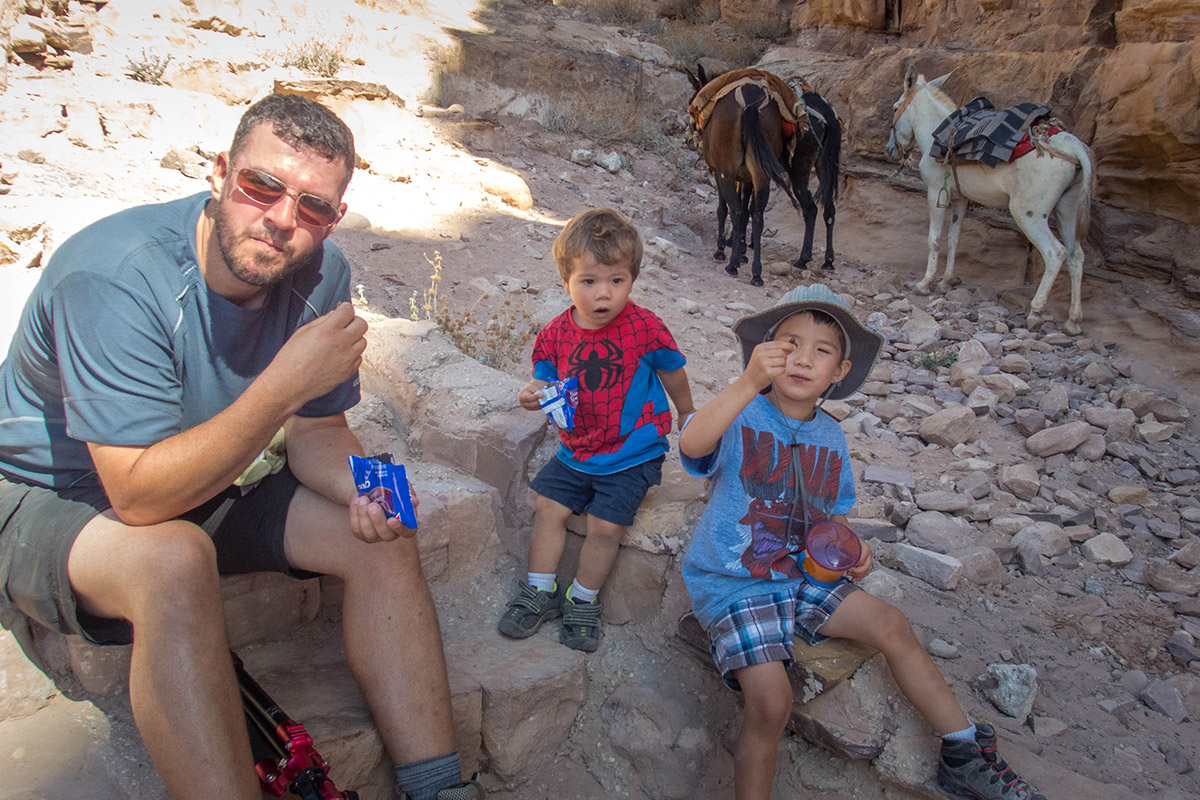 Hungry kids and hungry adults don't get along. All reason is thrown out the window and insanity reigns supreme when hunger rears its ugly head.
Don't let hanger take over when you are traveling. Keeping healthy, portable snacks handy will help maintain the happy loving family that you know and keep the temper tantrums at bay. I always have a bag with granola bars and dried fruit handy during flights, hikes, and days out with the kids.
Don't Pack Too Many Toys
Kids love their toys but they also have a small issue with understanding priorities. One of my top tips for making travel fun for kids is to leave most of the toys at home.
Traveling with a ton of toys may seem like a good way to keep your kids occupied when you are traveling, but toys can be cumbersome to carry around and can cause distress if they're lost. They also can take up lots of room in your luggage.
While I won't tell you what to allow your kids to bring, that choice is personal, I will say that we let our boys take one stuffed toy and a blanket with them when they travel. When we are abroad the boys are so busy running around and exploring that they never ask for toys anyway.
Make Sure to Plan Some Activities Around Them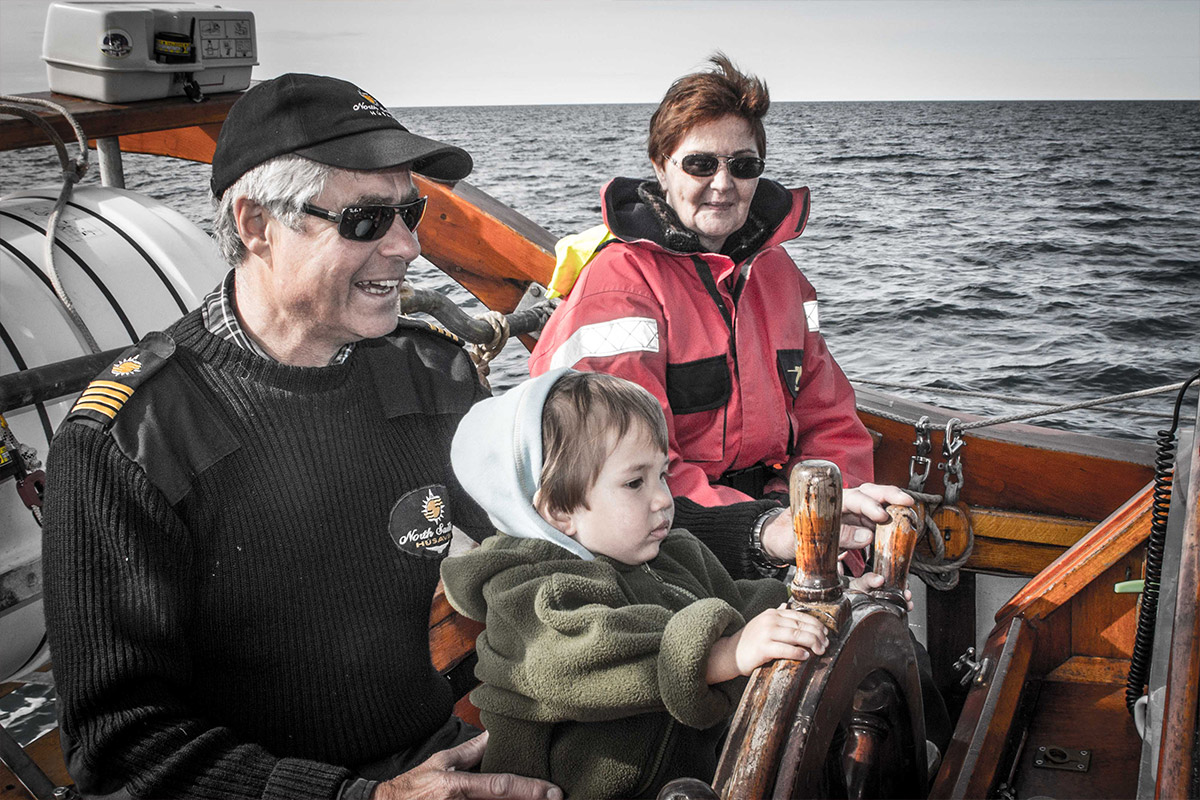 When planning your trip, don't forget to take the kids into consideration. Take part of each day and plan some activities or experiences that are centered around what they like. This is important for every kind of trip, including resorts and cruises.
Some of the things to consider when you're planning activities for your kids include:
Does your location have a kid's club? If they do, what are the age ranges?
If you are out on excursions, make sure that there are activities that will keep them busy and give them a chance to safely burn off some of that childhood energy.
Is there a kid's museum or play center that might let them burn off a little energy and have fun at the same time?
Do your kids have a special interest in something? We took our kids to Viking museums in Iceland, On a penguin safari in Argentina, and chasing polar bears in Churchill, Manitoba all because we wanted them to experience something that they were passionate about.
Experience the Local Culture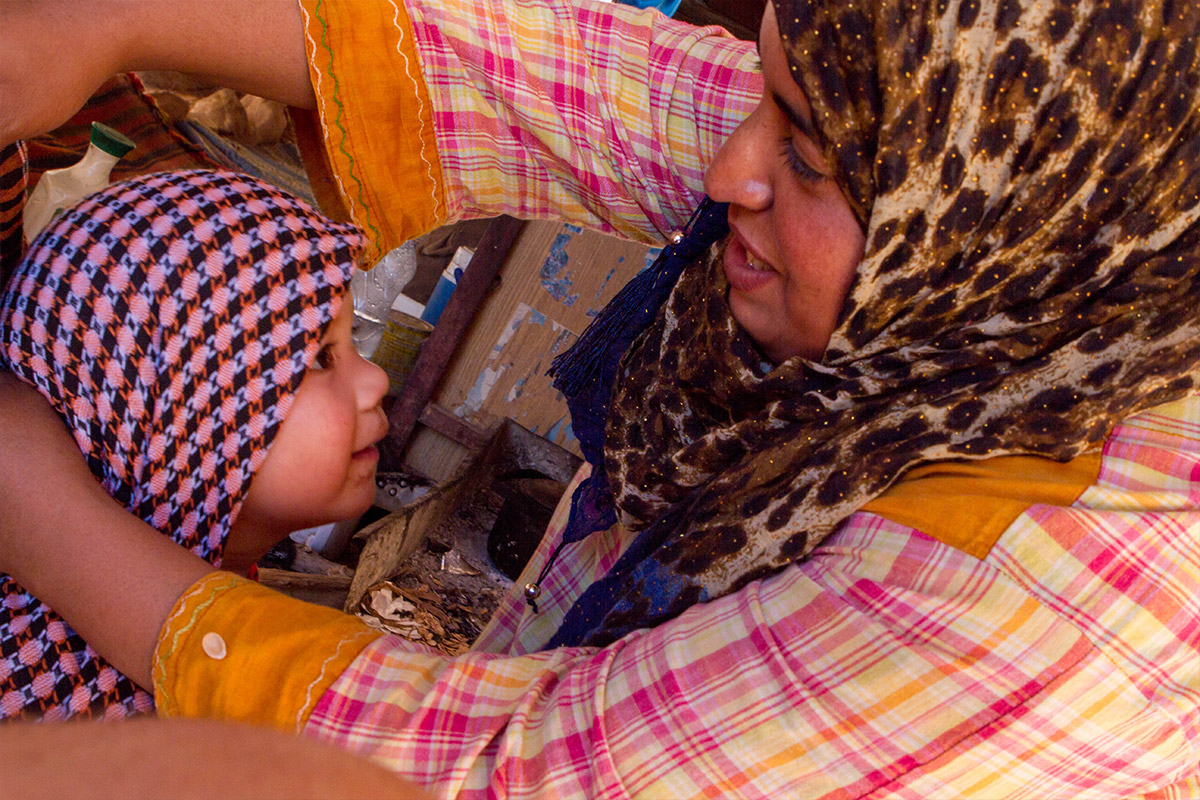 Sometimes when people travel, the instinct is to shield their children from new experiences with the fear that they might not enjoy it or they might be afraid.
Children are resilient, intelligent, and built to learn. In my experience, they embrace new things, even the food! I have never been anywhere where the local people haven't been overjoyed at the presence of kids. In fact, in some situations, kids can be the best icebreaker. This gives the children a chance to be the center of attention for a while. And the confidence they will gain will stay with them longer than any souvenir.
The most important thing about traveling with kids is to simply remember that they are kids. Give them an opportunity to experience their new surroundings and learn something that may stick with them for the rest of their lives, then when you return home you will all have memories that you can share with each other!
Don't Forget About The Adults
Kids know how to read a room. And if the adults around them aren't having a good time, they'll clue in pretty quickly. One of the best ways to make travel fun for kids is to have fun yourself. Make sure that your family vacation isn't planned entirely around your little ones. Set some time aside for your own enjoyment as well.
Have a date night, enjoy a romantic dinner, catch a sports game, or visit an attraction that you've always wanted to see. Remember, the best way to get kids to live a life of travel is to share your passion with them. If they see you having fun, they're going to want to have fun as well.
Make Travel Fun For Kids And Yourself!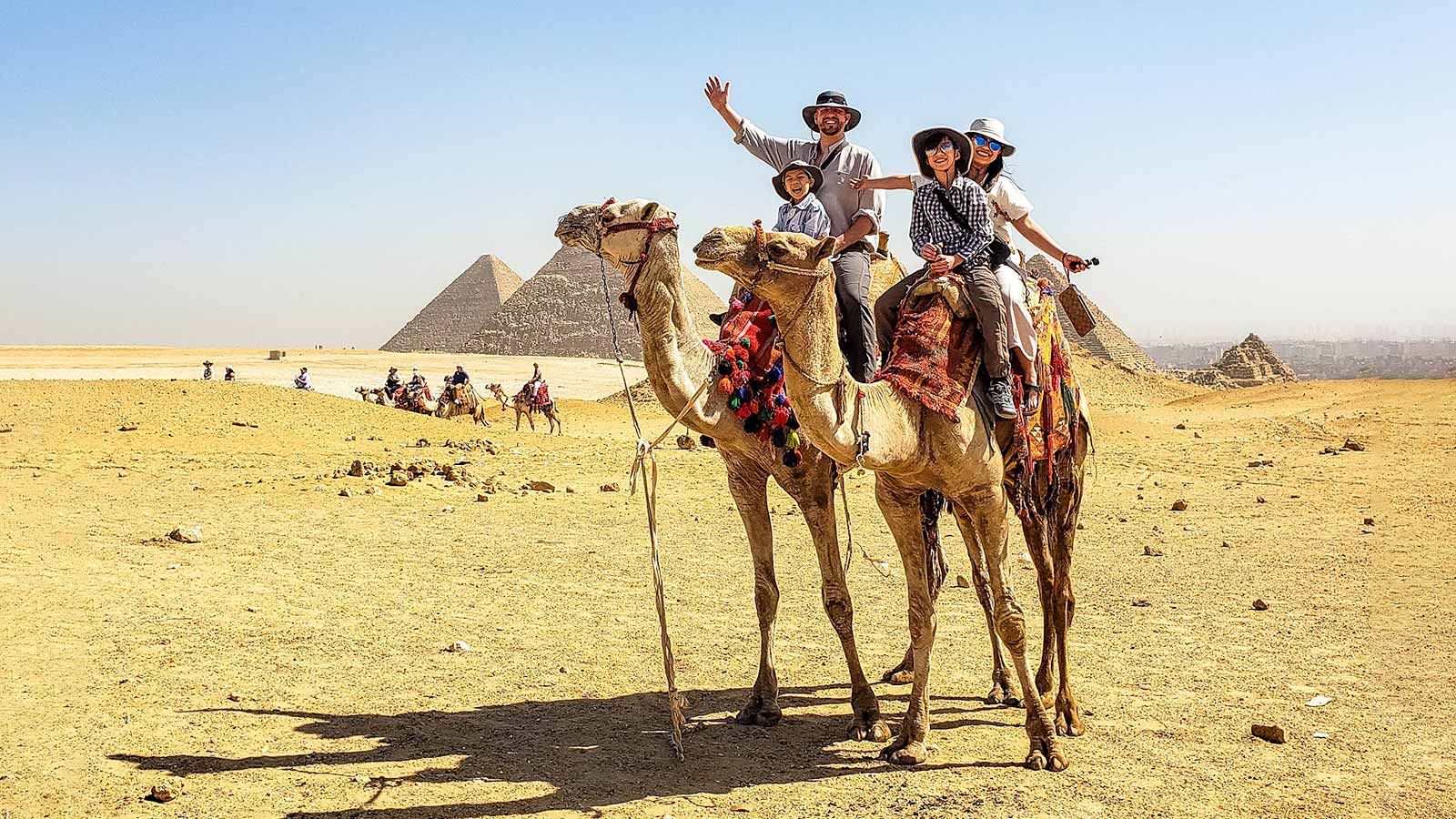 Travel should be fun, energizing, and an experience that helps you and your family make memories. Whether you're chilling on the beach, riding camels in the desert, or tubing through sugar cane plantations, the best times are the ones you'll be talking about for years.
If you love family travel as much as we do, please join our Family Travel Support Group on Facebook. You can connect with more family travelers just like you who love to explore the world.
Wandering Wagars is a participant in the Amazon Services LLC Associates Program, an affiliate advertising program designed to provide a means for sites to earn advertising fees by advertising and linking to amazon.com, amazon.co.uk, amazon.ca. Amazon and the Amazon logo are trademarks of Amazon.com, Inc. or its affiliates.
You May Also Like To Read: