2021 was a weird year. A weird year that followed a weird year. Is next year going to be weird? Stay tuned to find out as we explore a year in travel 2021.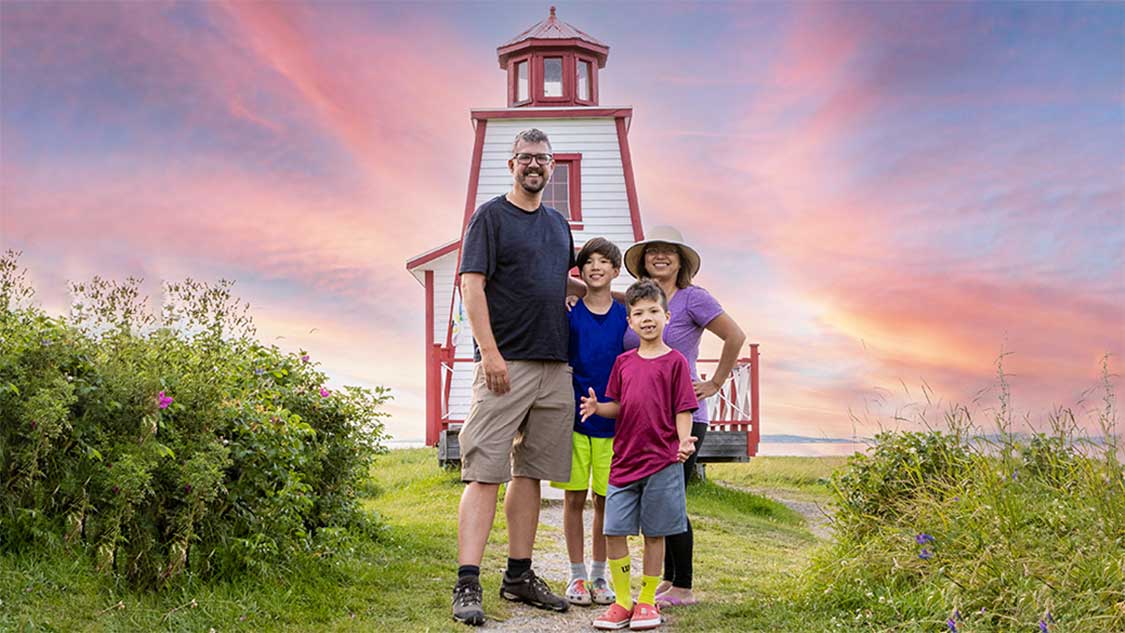 As I write this post, I'm twitching slightly. 2021 is the first year I can remember that I haven't left my own country.
When I wrote my 2020 year-in-review, I honestly thought that by the end of 2021, this whole mess would be in check, and my family would be flying through the air on our way to Eastern Africa or the Galapagos Islands.
But just because we haven't hopped on a flight since our nail-biting return from Egypt in March 2020 doesn't mean that we haven't been traveling. And beyond traveling, the year has marked major milestones for our family that we are super proud of.
Winter 2021
I'd be lying if I said 2021 got off to a rocking start. Like many families, the holiday season was filled with a lack of certainty and a vague understanding of the "safe" thing to do. Our kids were going to school virtually while Christina and I tried to do double-duty as professionals and homeschoolers.
When school returned after the Christmas holidays, we attempted to send the boys back to school, but unfortunately, after just a week and a half, one of the boys had a case in their class, and we quickly pulled them out and resumed the virtual life.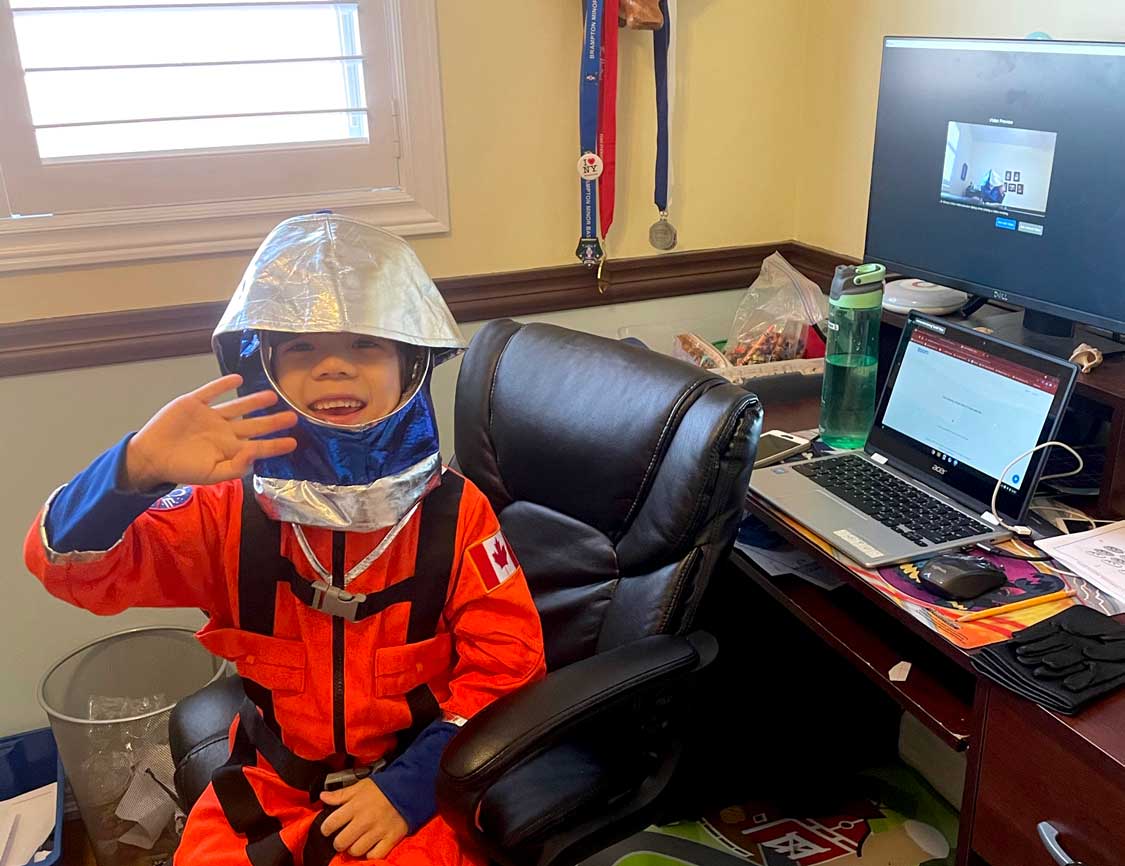 Although we are used to living a life where we are barely at home, we managed to find a groove in home life. During the winter, I cleared off a skating rink on the pond near our house, and we managed to get out and about for some snowshoeing at some local conservation areas.
Both boys managed to work their way through school that year, but they were getting pretty burned out by the whole virtual thing by March. Luckily, Christina and I were able to start our vaccination cycle then, and while our kids were too young yet, glimpses of normality were beginning to peer around the COVID clouds.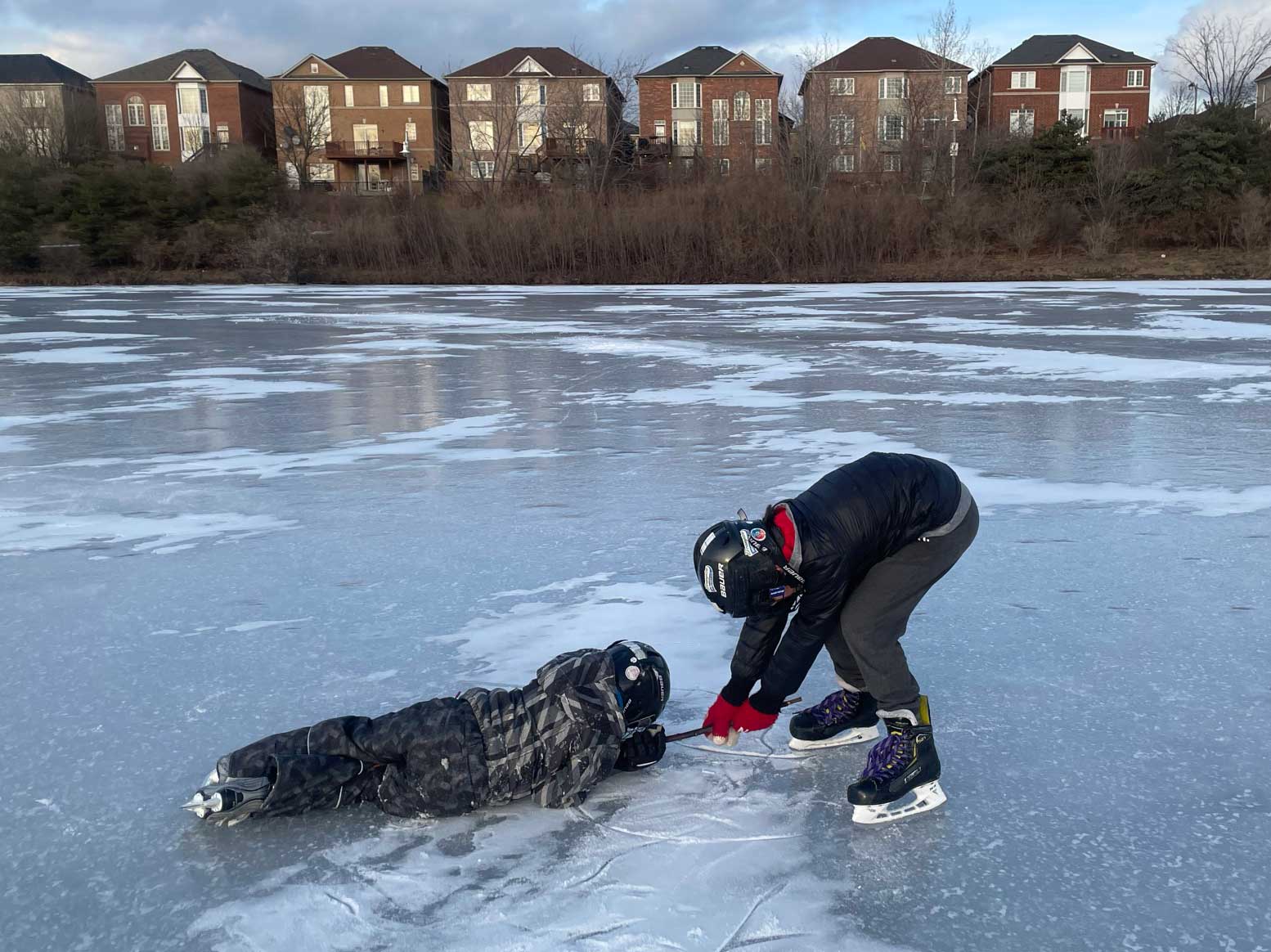 Spring 2021
As the warmer weather of spring began to approach, we started looking more to the outdoors. Road hockey, basketball, and local hikes were our go-to for exercise as our regular outlets of travel and hockey were still under lock and key.
In June, though, we got our first glimpse of normality when the boys and I were invited to check out a preview for a pioneer village in Pickering, Ontario. It was a fun-filled event where we interacted with a few people in a safe environment and even ran into some friends from the local travel community.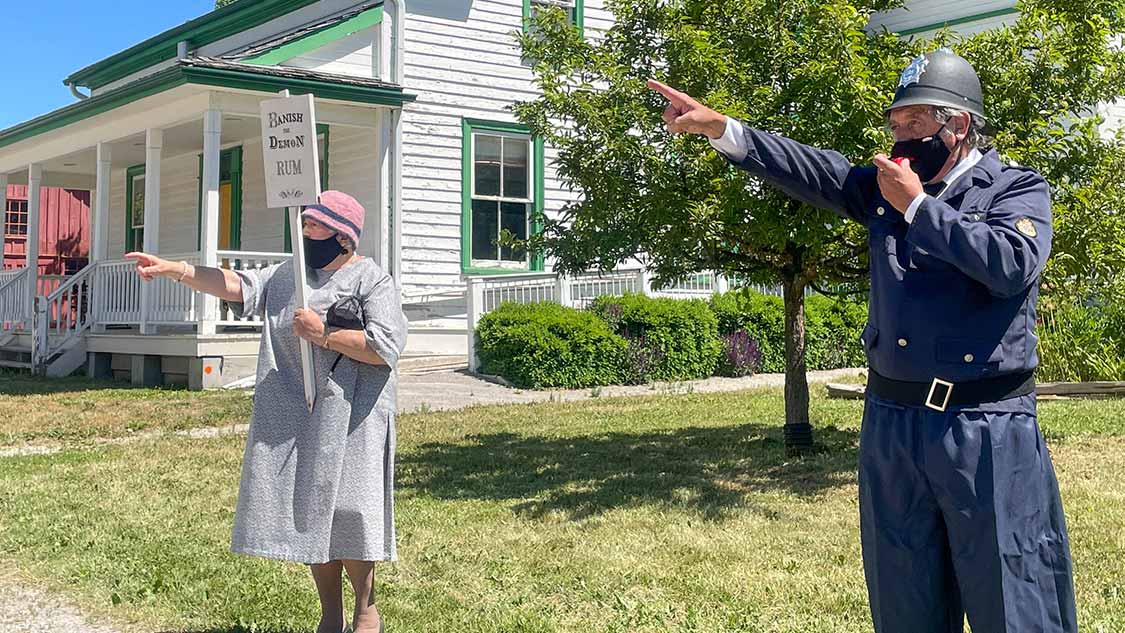 June ended up being a hectic month for us. Shortly after we visited Pickering, we headed into Toronto to explore the waterfront and the Toronto Islands. Throughout a fantastic weekend, we ate ice cream at the Toronto Harbour, went stand-up-paddleboarding to one of the best views of the Toronto skyline, swam at blue flag beaches, and ate Beavertails by the lake.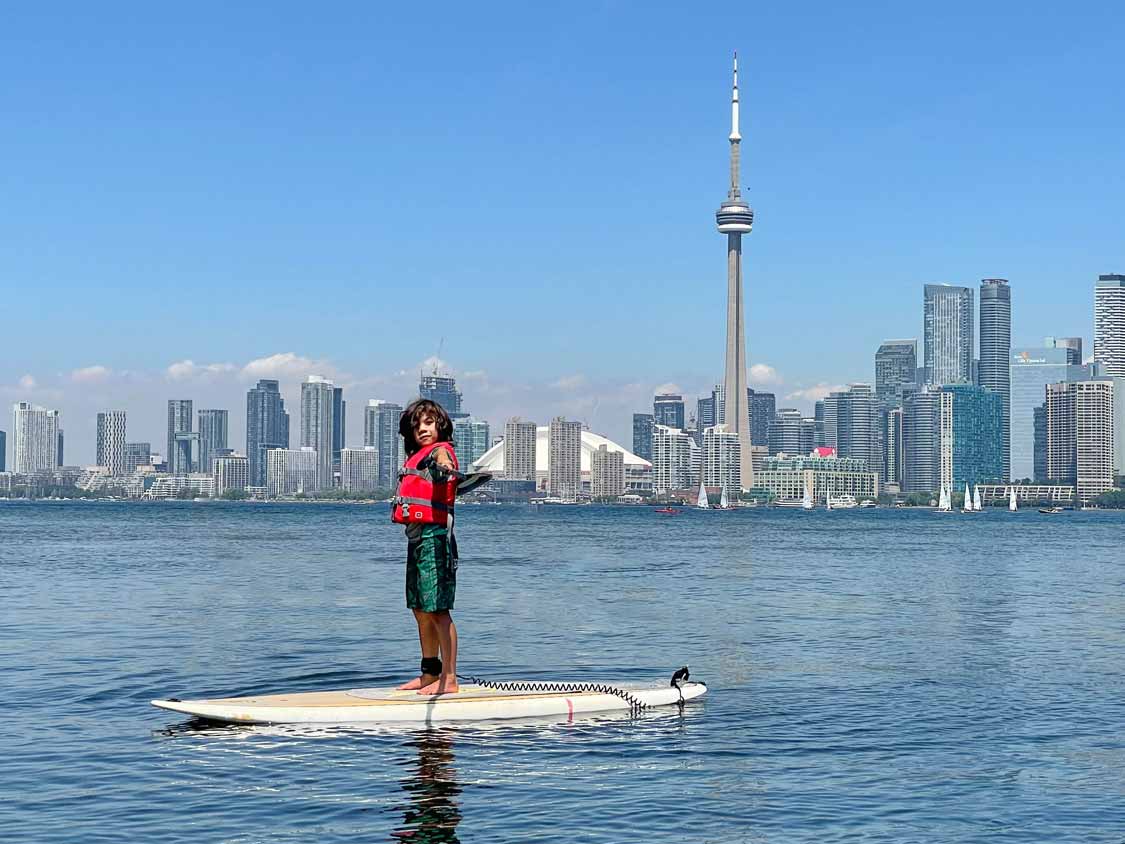 Honestly, as the summer was approaching, life was starting to feel pretty normal once more.
Things got even more exciting the following weekend when we had our first get-together with Christina's family at Turkey Point Beach on the shores of Lake Erie. It was a family fun day with perfect weather and warm shallow water. I'll be writing about Turkey Point Provincial Park and the fabulous beach very soon.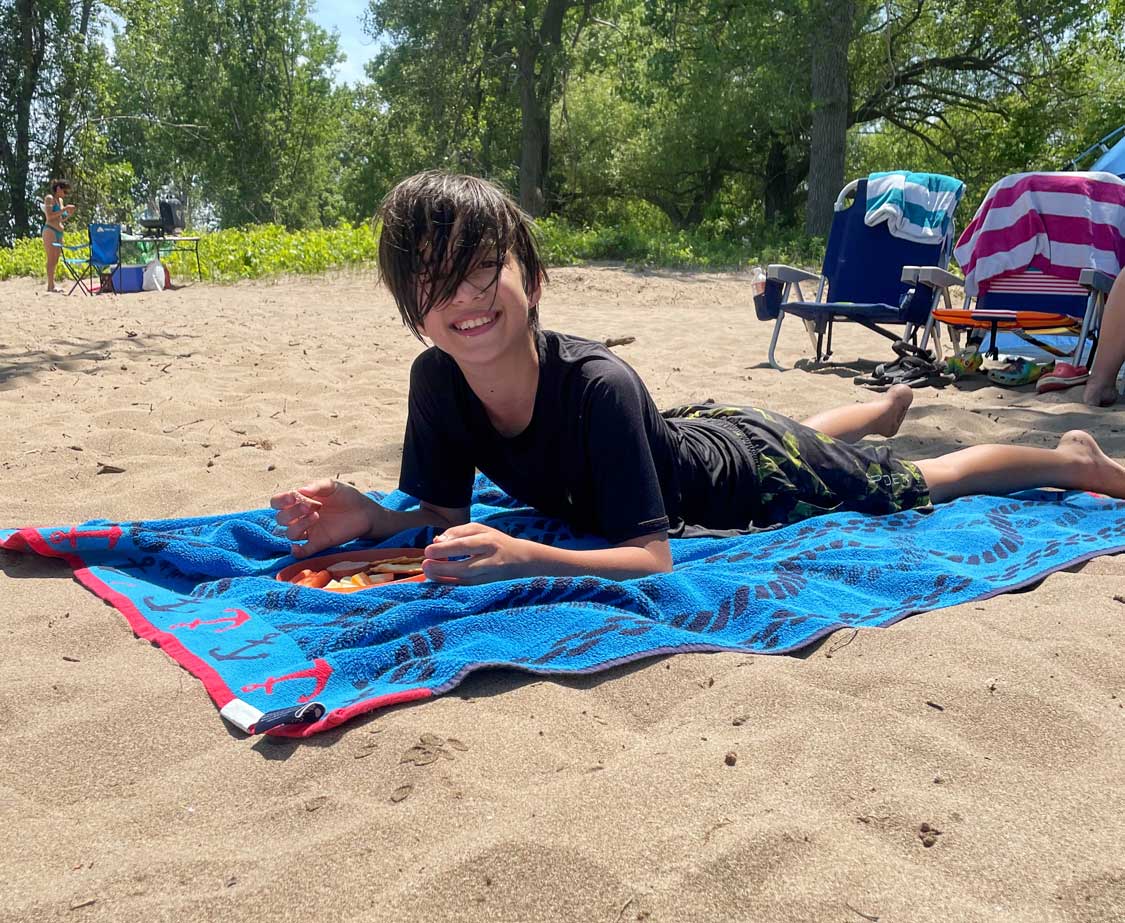 Summer 2021
When summer hit, the Wagars were wheels to the ground. Although the boys weren't yet vaccinated, local travel felt pretty fantastic. We are a road trip family at heart!
So, we rolled into Calabogie, a small town just south of Ottawa, to take a hike that we had wanted to do for years. Eagle's Nest is a hike that I'll be writing about in the coming months. This epic viewpoint is rich in Indigenous history and looks out over a stunning canyon.
It had been so long since we had come across a viewpoint as epic as this, and we spent hours walking along and picnicking on the ridge. C even snapped this shot of Christina and me on the famous Eagle's Nest rock.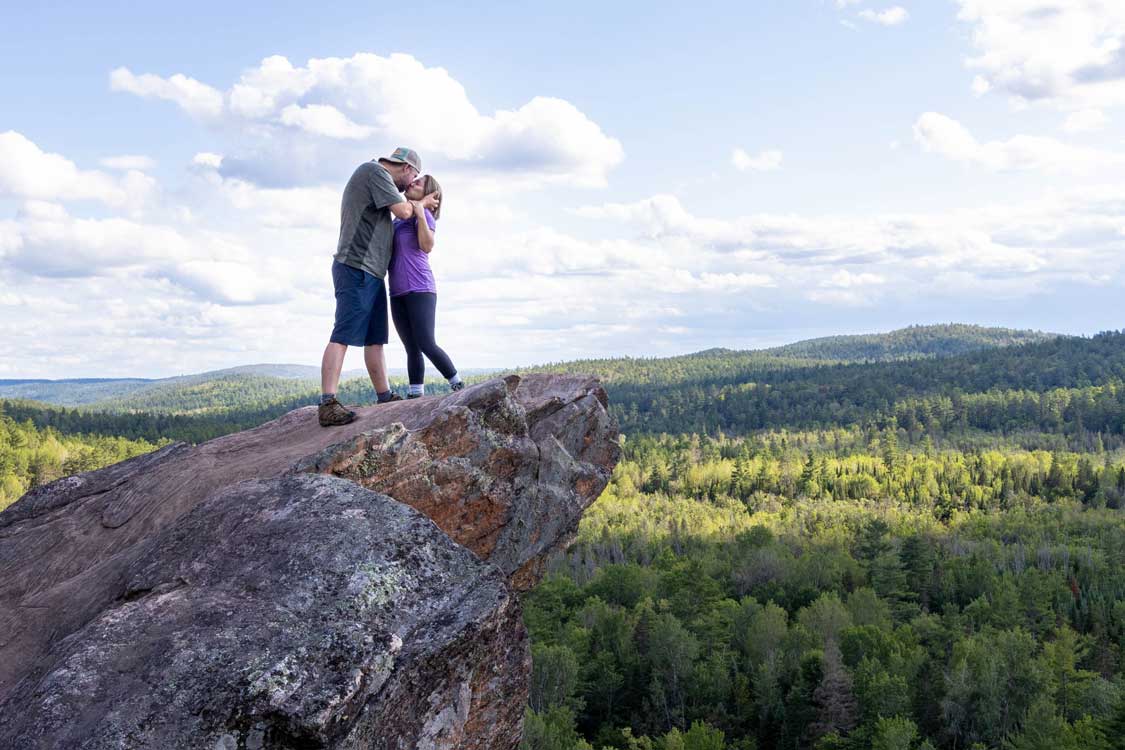 But the weekend wasn't over yet. We have done plenty of camping in Algonquin Provincial Park, but we had yet to venture to the park's Eastern side to visit the wonderful Achray campground. Honestly, this is now, without a doubt, our favorite place to go camping in Algonquin. The views are magical, the campsites are large and well-spaced out, and there are some fantastic hikes to enjoy.
Our favorite was the four km trek up to High Falls. While the hike itself isn't spectacular, it was amazing once we reached the waterfalls. The rocks have been smoothed out for an exciting natural waterslide that the boys and I slid down again and again.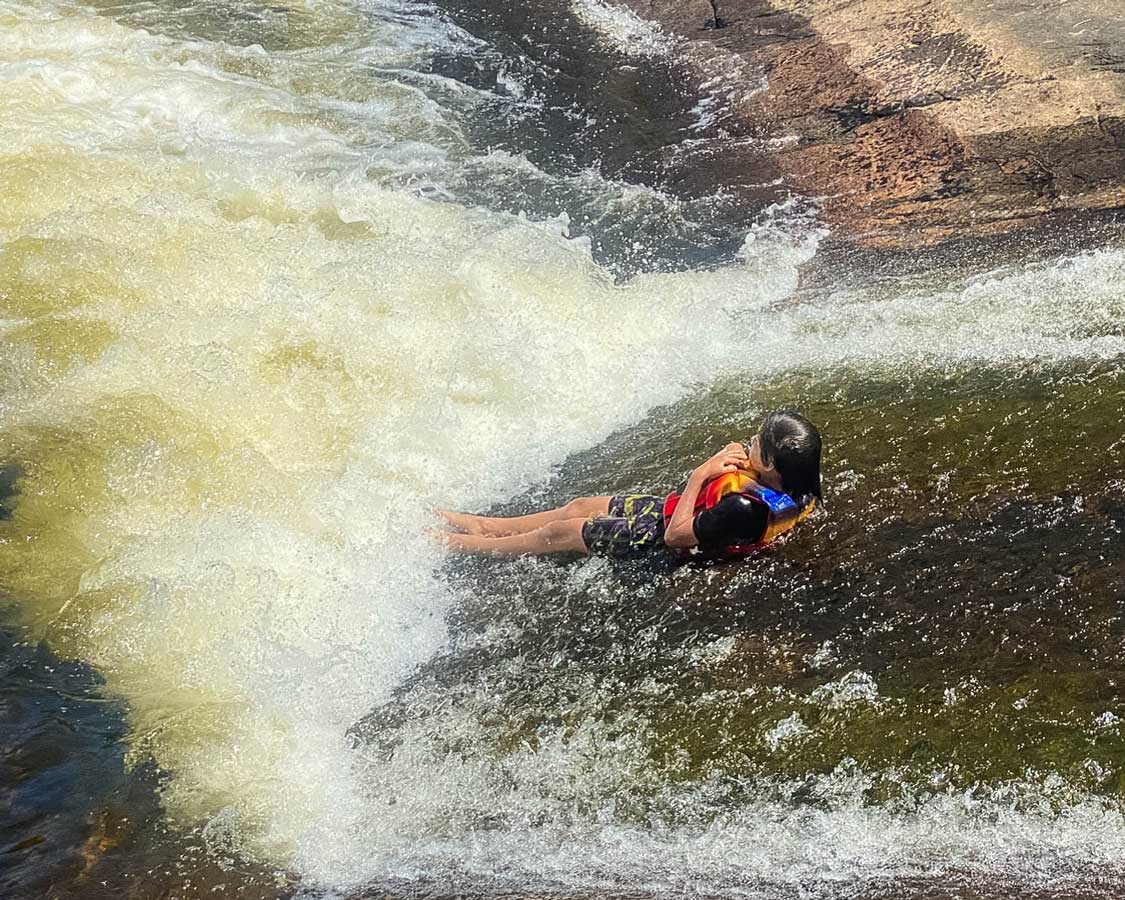 Our camping weekend was followed by a visit to Tobermory to take a cruise along some of the rarely-seen shores of Lake Huron. The boys spent some much-needed time with their cousins, eating ice cream in this fabulous Ontario town.
The weekend was made even more epic with two incredible hikes that we had been desperate to take on. First, Halfway Log Dump in Bruce Peninsula National Park was worth every step. The majestic rocky shorelines and beaches at the point make this one of the best hikes in the park, and it easily rates up with the famous Blue Grotto hike, which I've done several times.
We enjoyed snorkeling in the frigid waters among the many shipwrecks as well. The early season water was a shock to the system at first, but eventually, all of the cousins had made their way into the water to do a little swimming.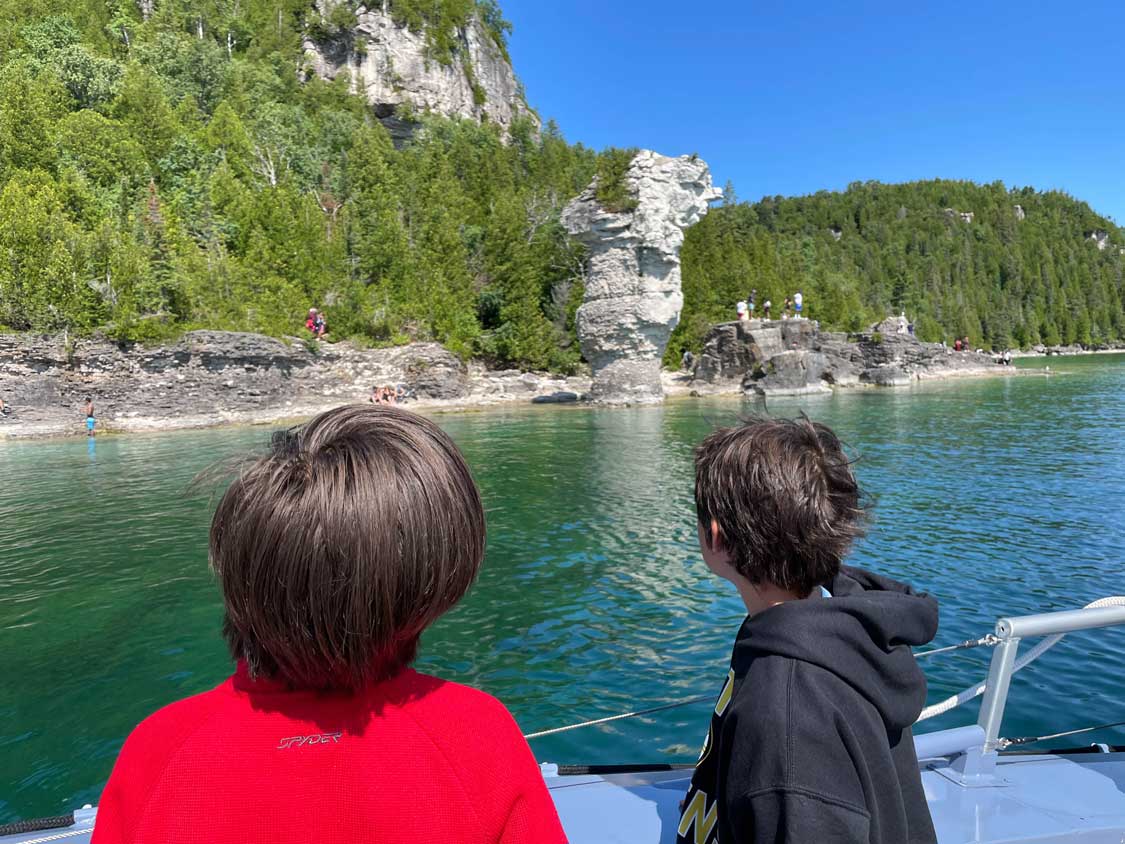 The other epic Bruce Peninsula hike that we enjoyed was the Lion's Head hike, which climbs up from the town of Lion's Head up to the Rocky cliffs that hang above Lake Huron. Finding the view of Lion's Head Rock is a bit of a challenge, but we did and even snap a few photos before the sun went down.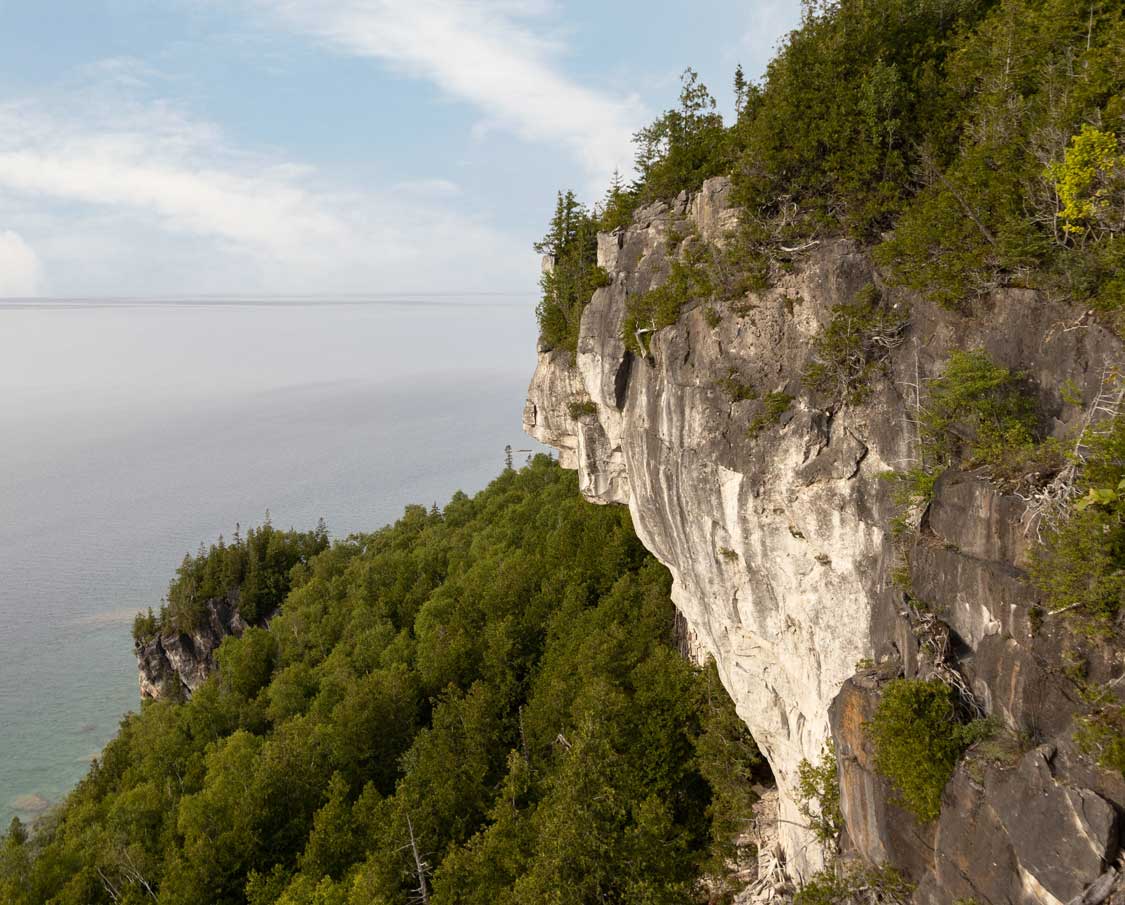 Before leaving, we wanted to add to our list of the best caves in Ontario by visiting Greg's Caves at the base of the Bruce Peninsula. This massive property boasts a collection of huge caves and interconnecting tunnels. It was a fabulous day out, and I'm super happy that we had a chance to add yet another great Ontario cave to our list.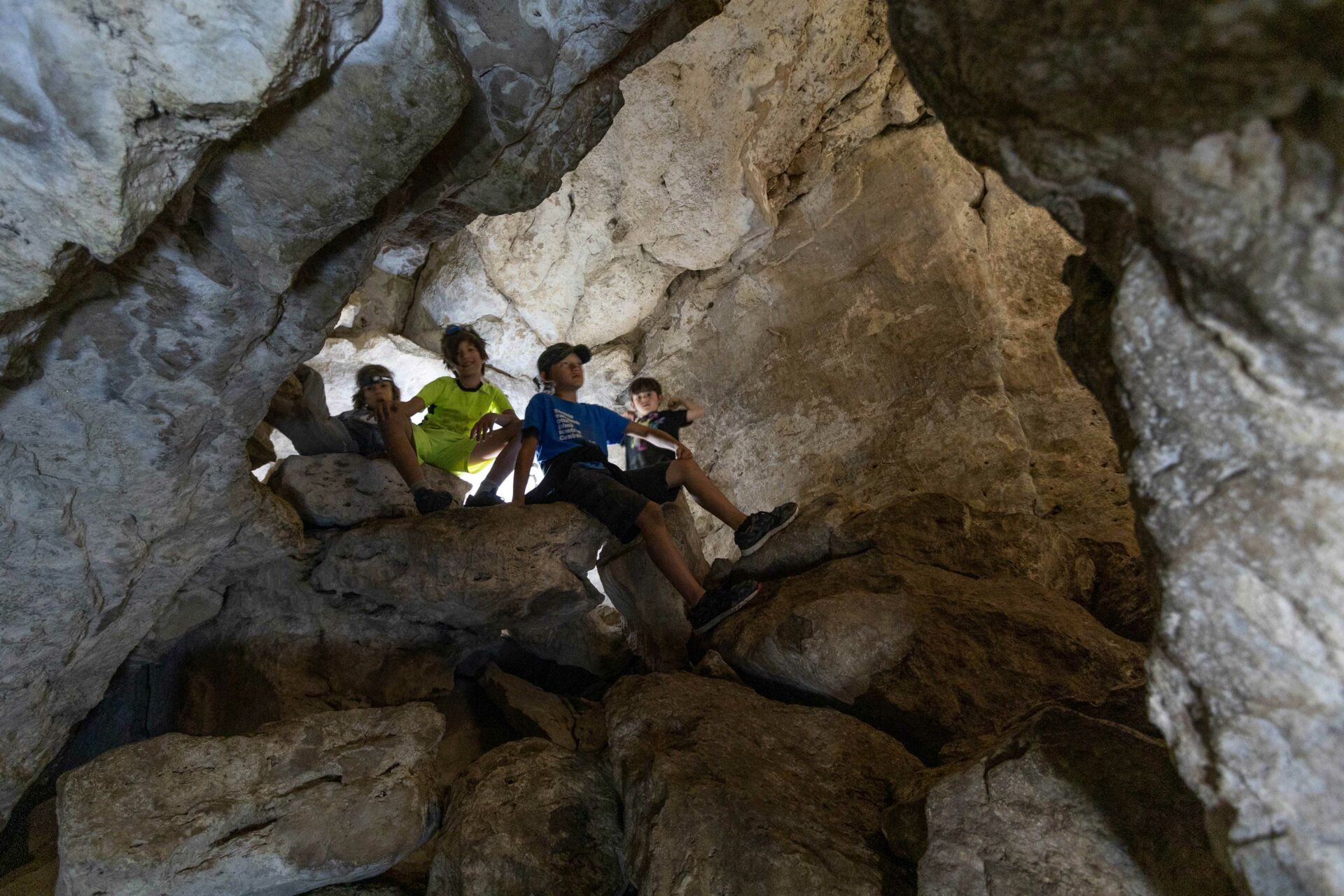 July was punctuated by a fantastic trip up north to visit the town of Killarney with Christina's parents. It's a town that they had always wanted to explore, so we spent a few days wandering through town and hiking in nearby Killarney Provincial Park.
We had done the epic "The Crack" hike a few years back and this time enjoyed a few of the Killarney hikes closer to the campground. One of our favorites was the Beaver Dam hike. This route took us through Carolinian forests, across a massive beaver dam similar to one we had seen while glamping in Quebec last year, and around some stunning ponds.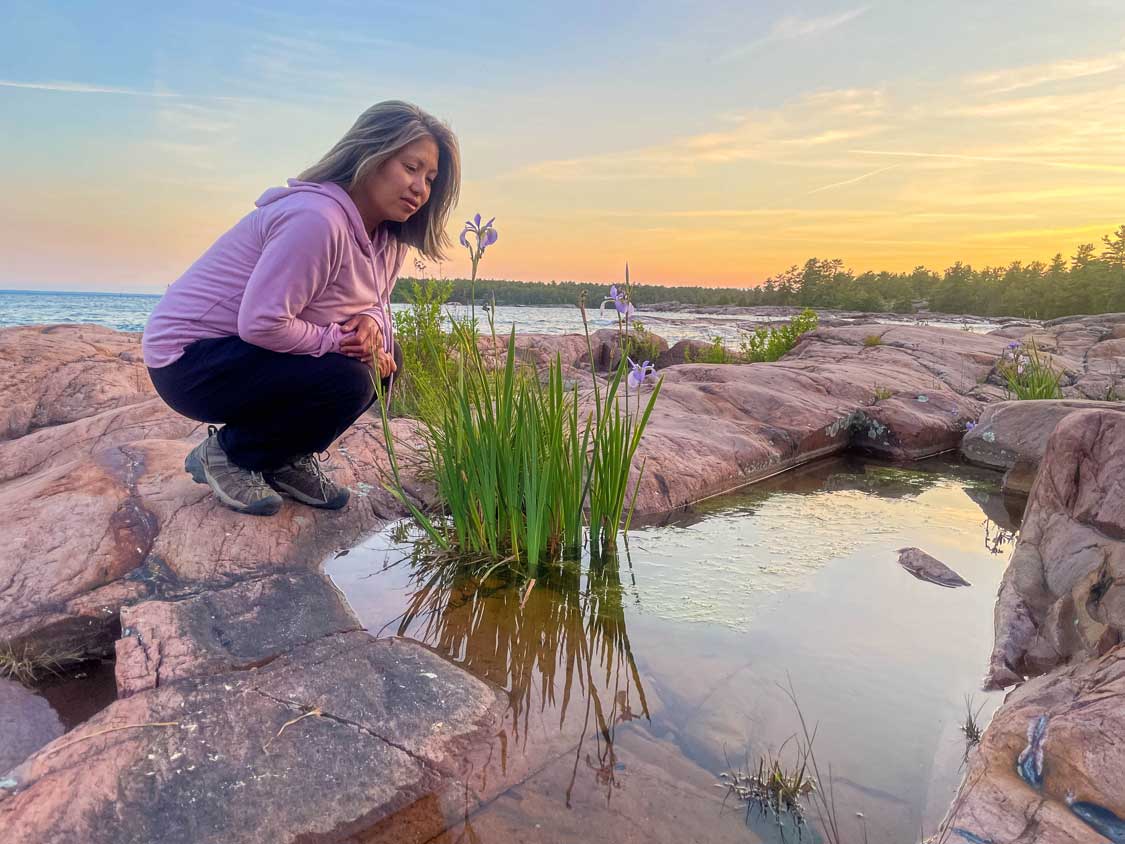 Our July wasn't done yet, though. We packed up again and drove north to partner with the city of Sudbury on an epic three-day tour of the region. We toured the incredible Science North, one of the best science museums in the country, explored the rail history of Northern Ontario, and kayaked through the gorgeous Lake Laurentian Conservation Area.
That wasn't all we experienced in the city, though. We quickly learned that Sudbury is one of Ontario's hidden foodie destinations. Our meals were epic, including some of the most satisfying vegan cuisines we've ever experienced.
After we visited Sudbury, we made our way up through the Laurentian Mountains in Quebec for a family cottage retreat. We spent the weekend tubing and canoeing on the sparkling lakes, eating too much food, and sitting around the campfire telling stories that became increasingly more embarrassing with each turn.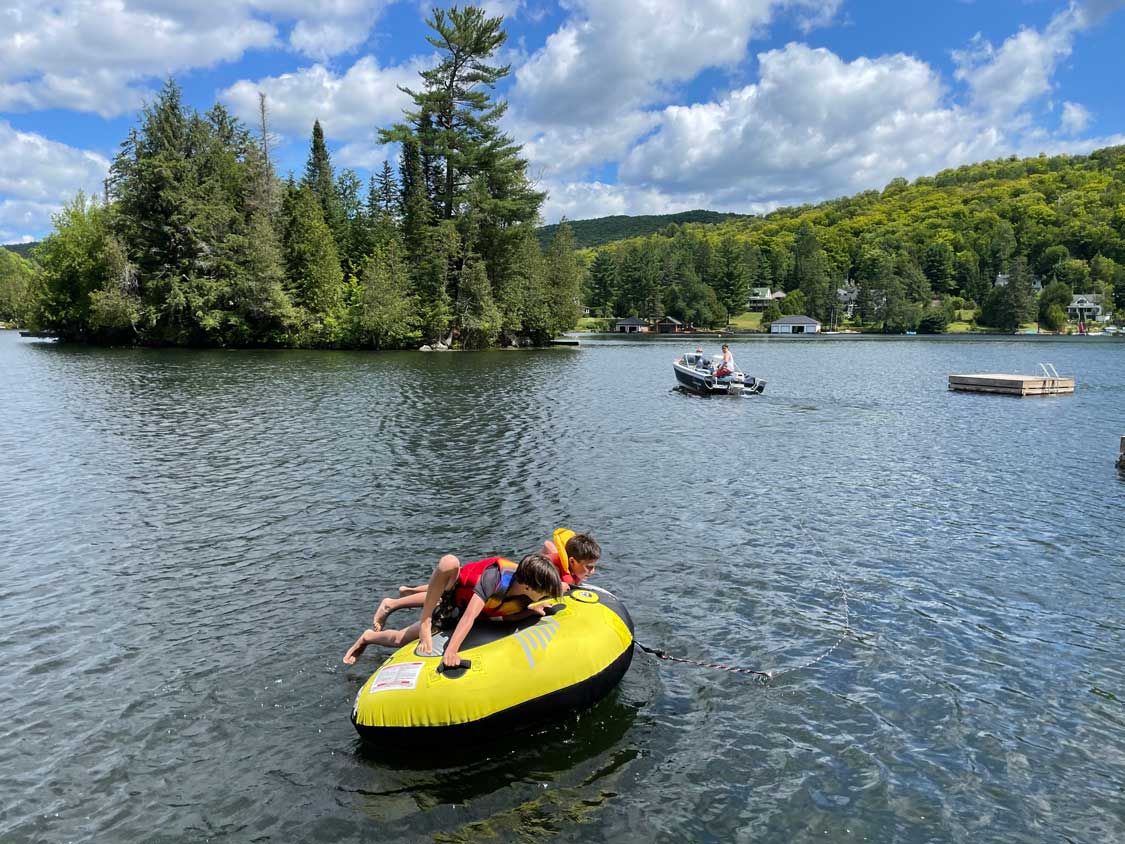 When August hit, we were well into our epic local travel experiences and we're loving every minute of it. But the summer wasn't over yet, and there was still a lot of adventure to be had while COVID cases were low and the sunny days were long.
We made our way from the Laurentian Mountains down the city of Laval for two days. Laval is home to Cosmodome, one of just a handful of NASA-backed space camps in North America. It's also the city where the kids got their first taste of rock climbing, which they soon fell in love with and wanted to experience again and again.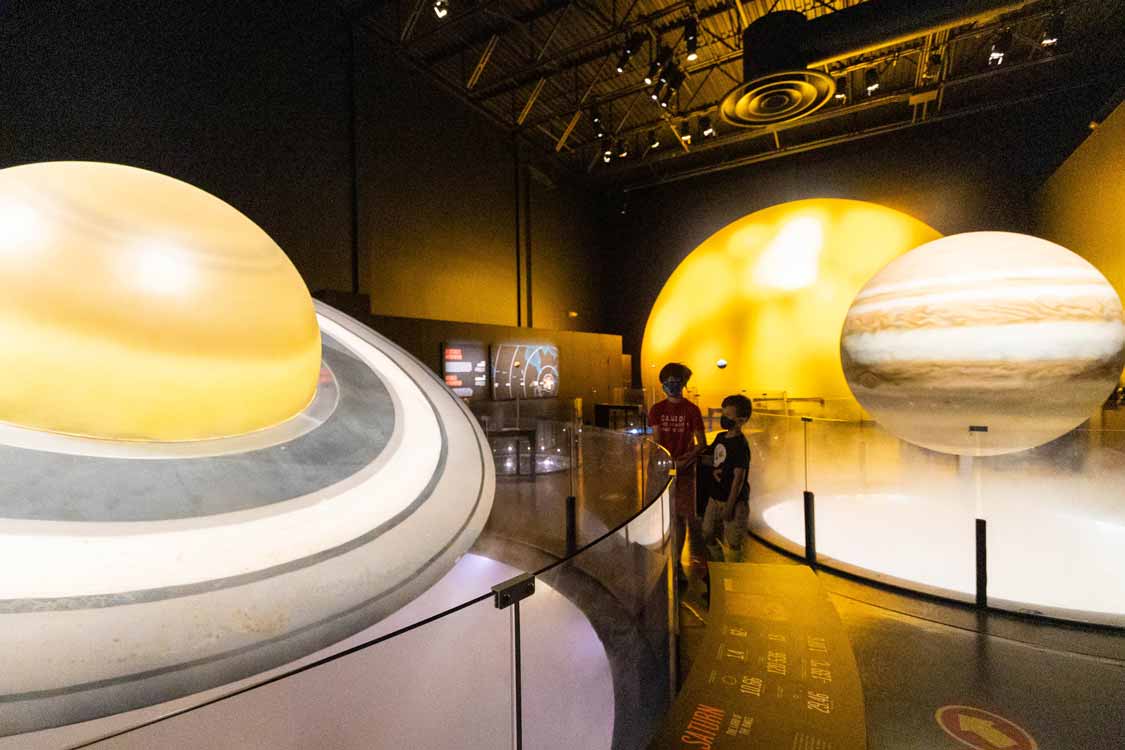 From Laval, we made our way down to one of our favorite areas of Quebec, the beautiful Quebec Maritimes region. We spent four days exploring along the St. Lawrence River through towns such as Riviere du Loup and Rimouski, checking out submarines and lighthouses and eating our way through ultra-fresh seafood and Quebecois delicacies. We even got a chance to visit the sea lions at Parc National Bic on the banks of the St. Lawrence River.
Along the way, we also did some glamping at the brand new Parc National de Lac Temiscouata. This region has been part of a trade route for Indigenous Peoples in Quebec for centuries. The boys got to take part in an archaeology dig, we got to enjoy some incredible cycling routes, and we spent our nights enjoying the campfires and telling jokes.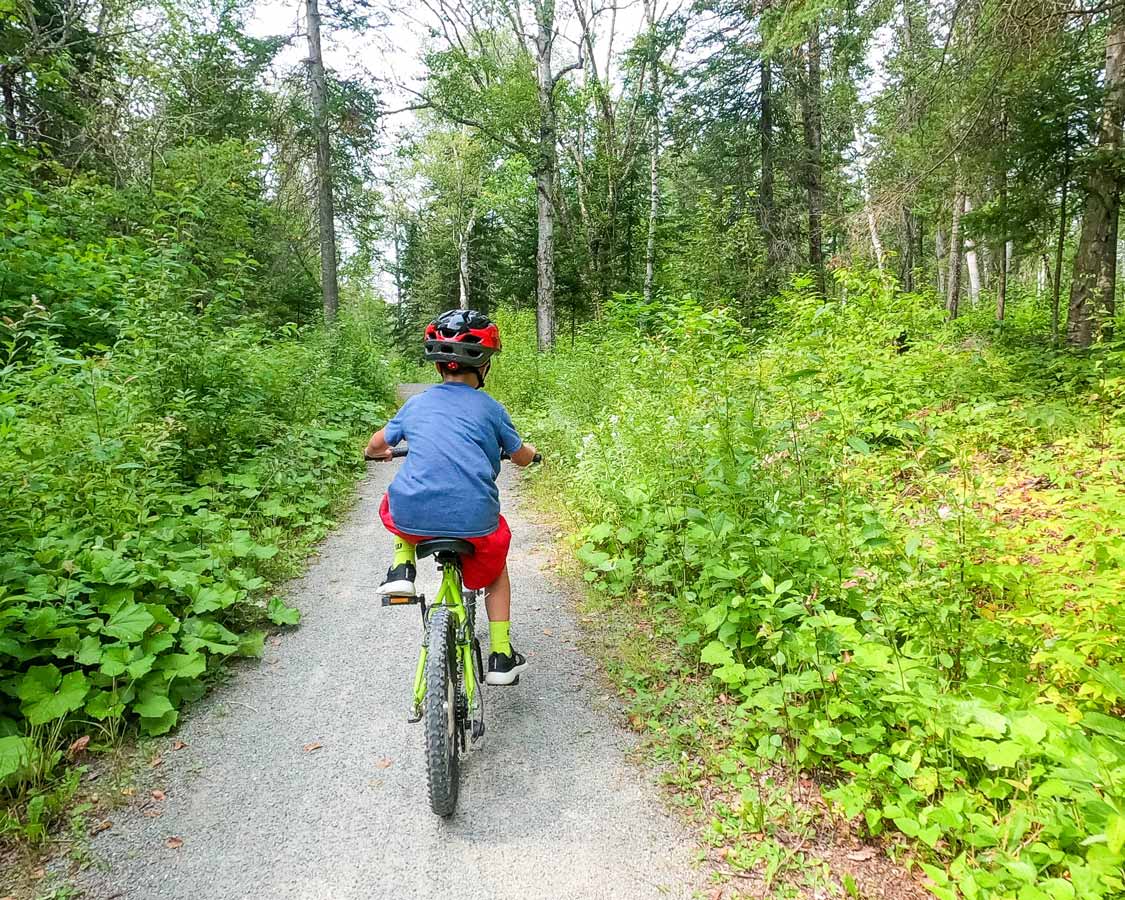 On our way home, we made a stop for a project that I had been training for the past month. I joined Ontario by Bike for an epic 160 km bike ride along the St. Lawrence River between Mallorytown and Cornwall. I felt excellent leading into the weekend, but my bike had other ideas.
50 km into the first day's ride, the bearings went on my front tire, and it seized up. But luckily, thanks to the help of the Ontario by Bike team and the harbor bike rentals in the City of Cornwall, I was back on the trail the following day to experience the beautiful Parks of St. Lawrence (which is one of my favorite stops on the Toronto to Montreal drive).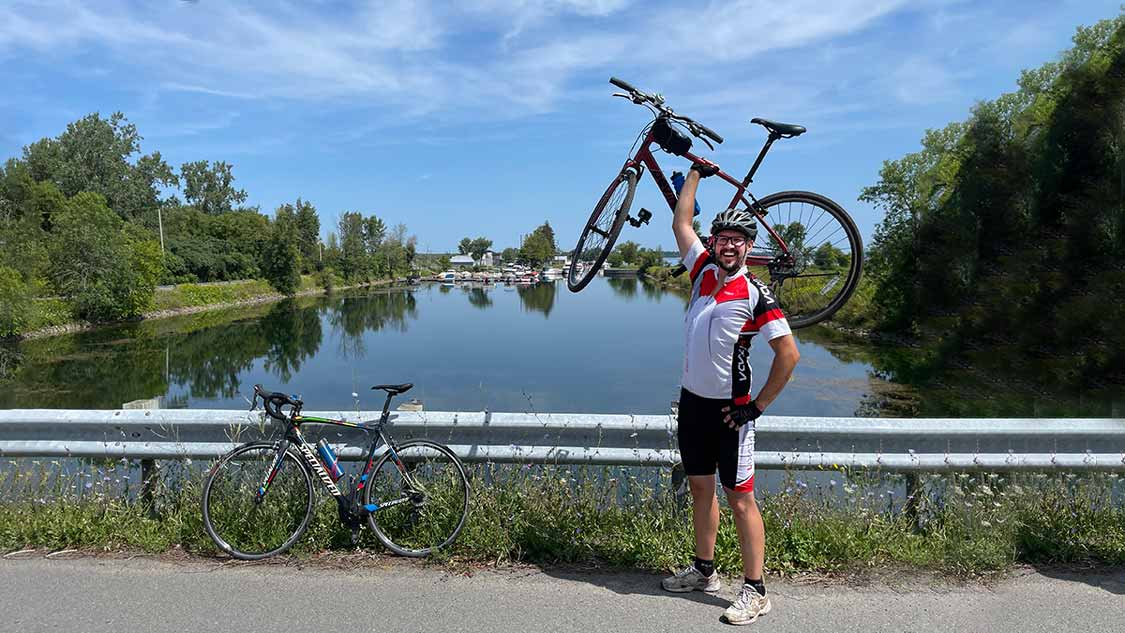 Shortly after our return, though, D suffered a trip and fall and got a nasty cut on his eye. It was so incredibly close to his eyeball that Christina and I were scared that there might be some permanent damage.
Luckily the staff at the local hospital was able to stitch him up, and the only long-term damage was a slight scar above his eyelid. He was incredibly brave through the whole thing, and he'll tell anyone who asks just how many stitches he got!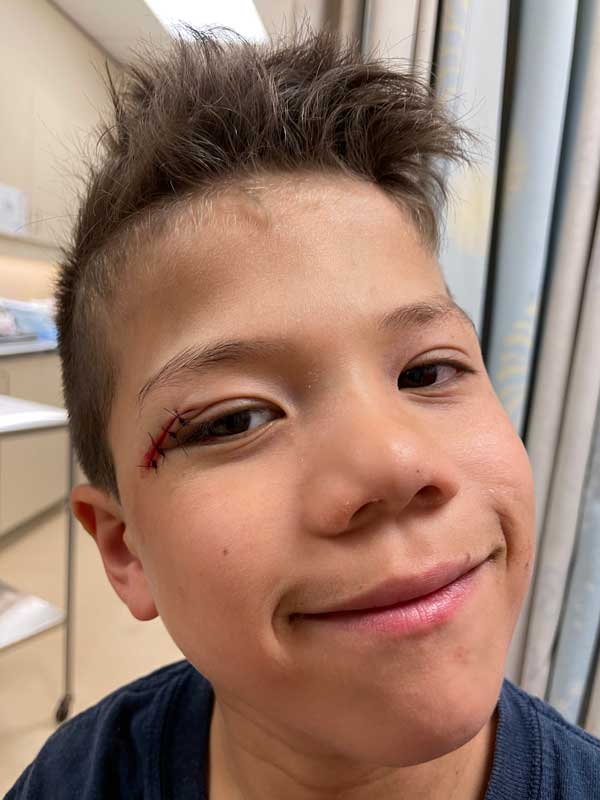 August ended up being a pretty epic month for ending the summer holidays. And, after a year and a half of virtual schooling, the boys were incredibly excited about returning to in-person learning and the chance to see their school friends once more.
But just before school started, we teamed up with the city next door, Visit Mississauga, to spend a weekend learning more about a town that we had genuinely overlooked for as long as we've lived in the Toronto area. Our weekend in Mississauga turned out to be an excellent way to end the summer.
Not only did we enjoy some incredible hidden gems in the city, including some lakeside hikes to secret beaches and some of the best foodie spots in the city, but we all had a chance to climb a Dragon at Hub Climbing Gym, the largest indoor rock climbing gym in Canada.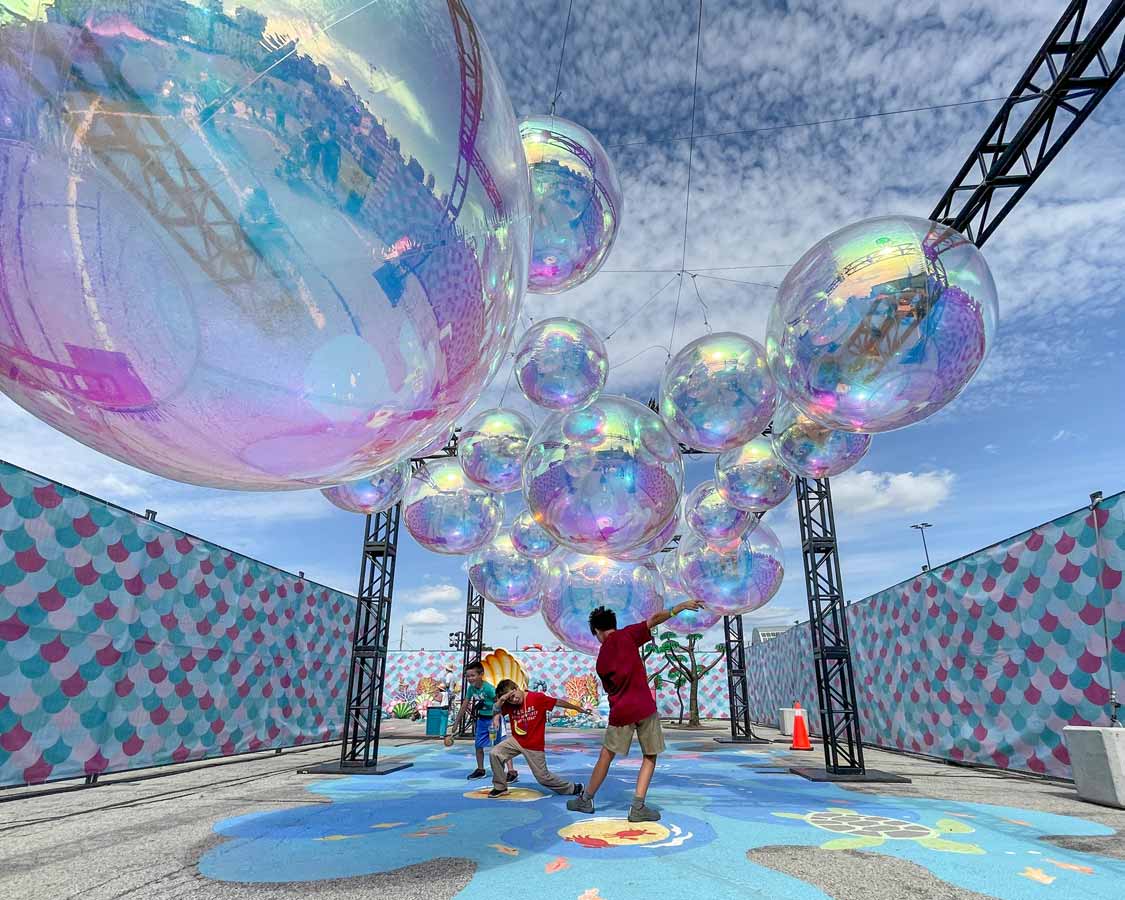 D's birthday is just after the first week of school, so previously, he has rarely had a chance to have a proper birthday party. But this year, the big man insisted that he bring a few of his close friends to experience his new passion, rock climbing, with him at Hub Climbing Gym. So we spent an outstanding few hours bouldering, climbing, and playing on their video wall.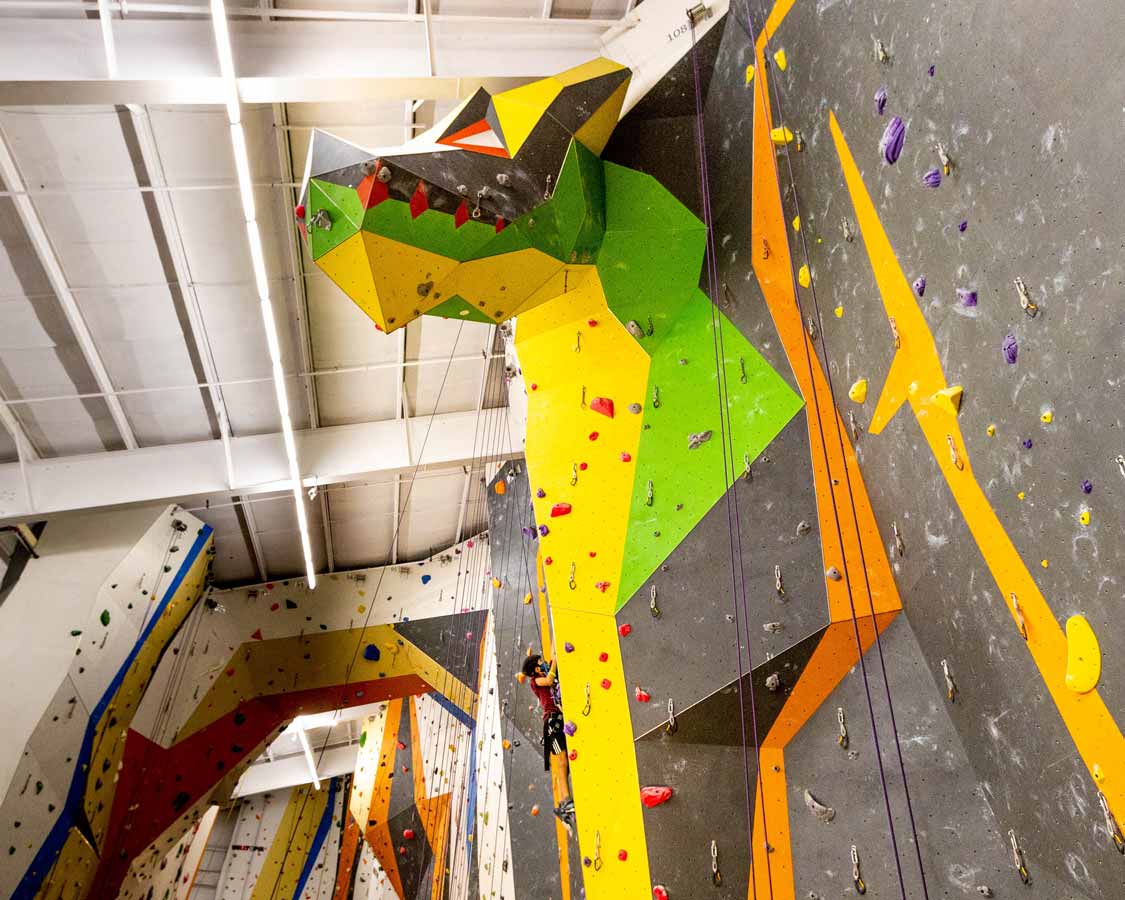 The following week, I had a chance to make a quick, overnight visit to nearby Niagara Falls to experience one of their newest attractions, the Niagara Parks Power Station. Situated in the converted century-old power station right next to the Horseshoe Falls, the magnificent light show tells the story of the falls and its importance to many cultures throughout the centuries.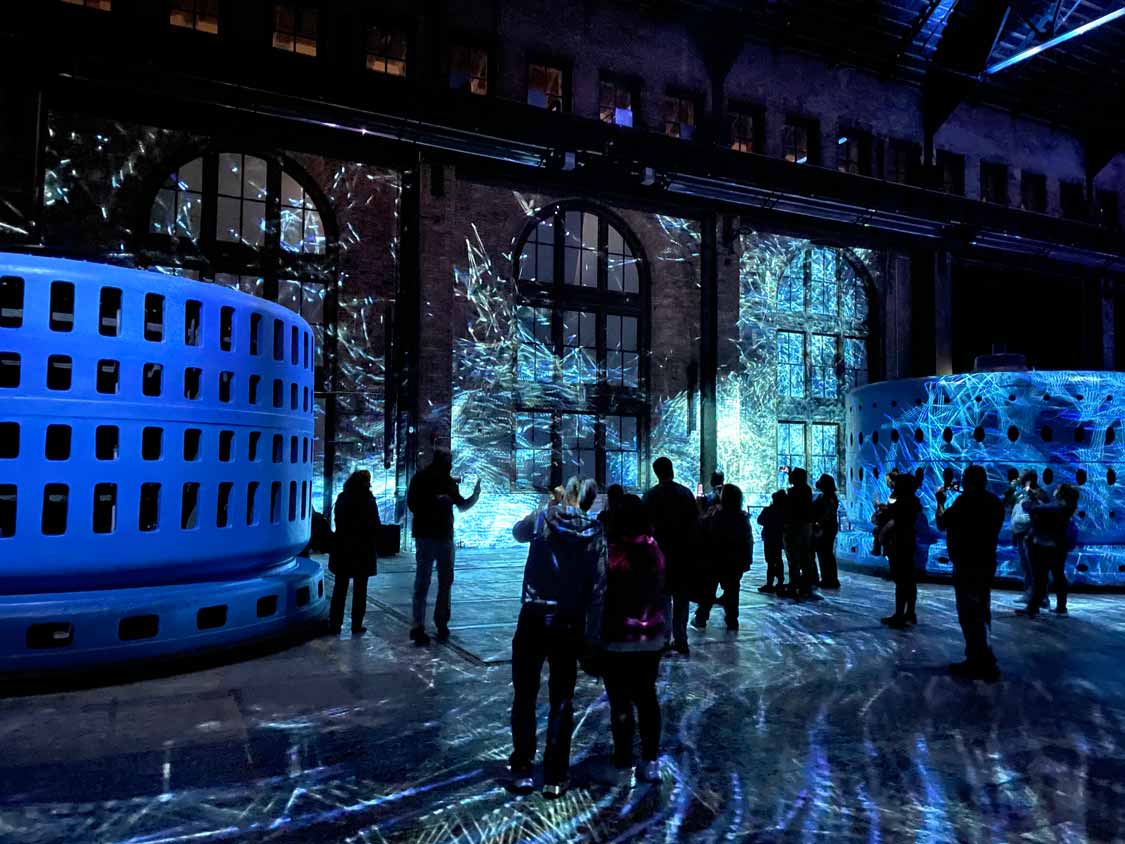 Fall 2021
As the summer ended and the calm winds of fall began to blow, it was time to switch our focus from summer fun to preparing for winter.
Both the boys decided that after a year off from hockey, it was time to get back into the swing of things. D jumped back into the city's recreational league, and C made the city's representative A team, the 45's. Along with my own Wednesday night hockey league, suddenly our schedules went from wide open to being in arenas 8-9 times a week! We were officially a hockey family. D's even had the chance to play during the intermission at a Mississauga Steelheads game.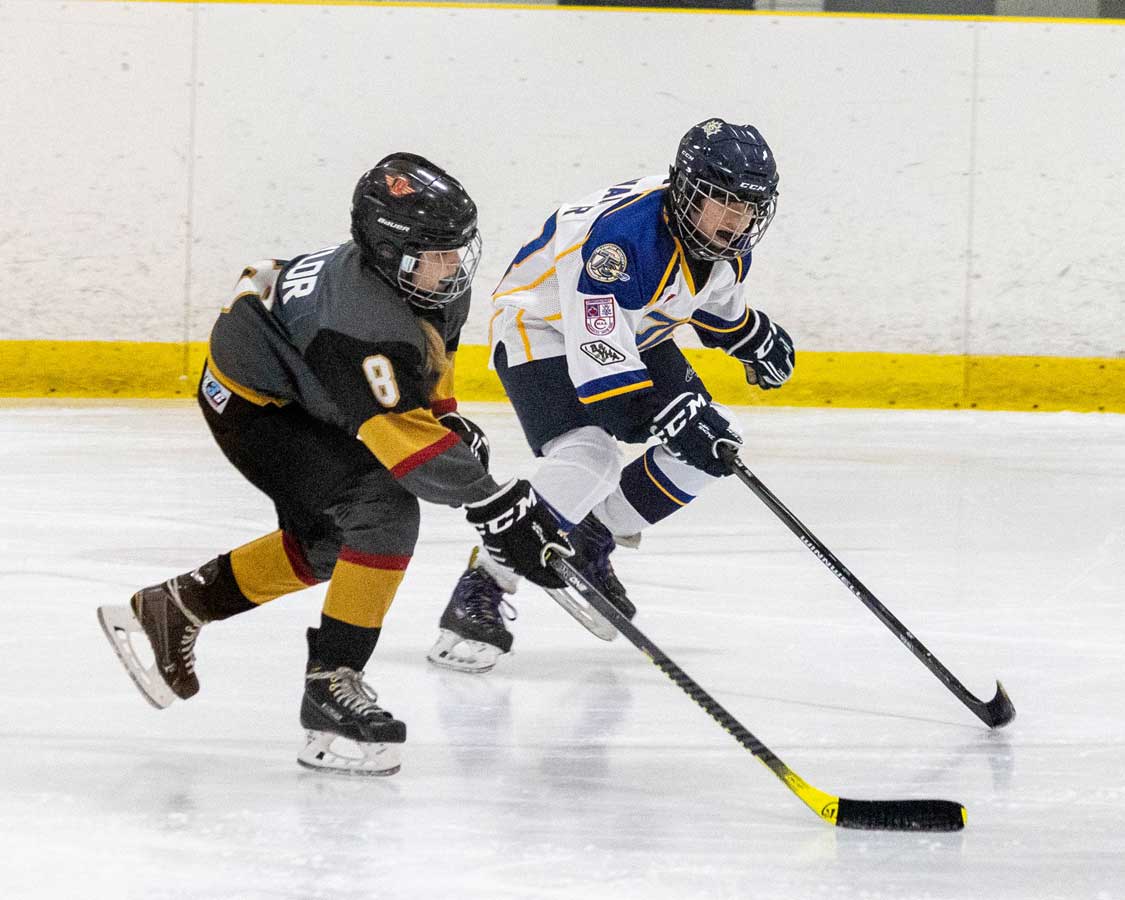 But even though our schedules were packed with ice time, we were still finding opportunities to explore locally. We took the boys to the National Ballet of Canada. They were mesmerized by the live music and the magical dance routines.
The following weekend we went back to Peterborough, Ontario, the town that both Christina and I grew up in. We spent one of the most fun weekends ever in the city axe throwing at the Peterborough Axe Club, exploring the local farmer's markets, tackling complicated escape mazes, and eating at an incredible board game cafe.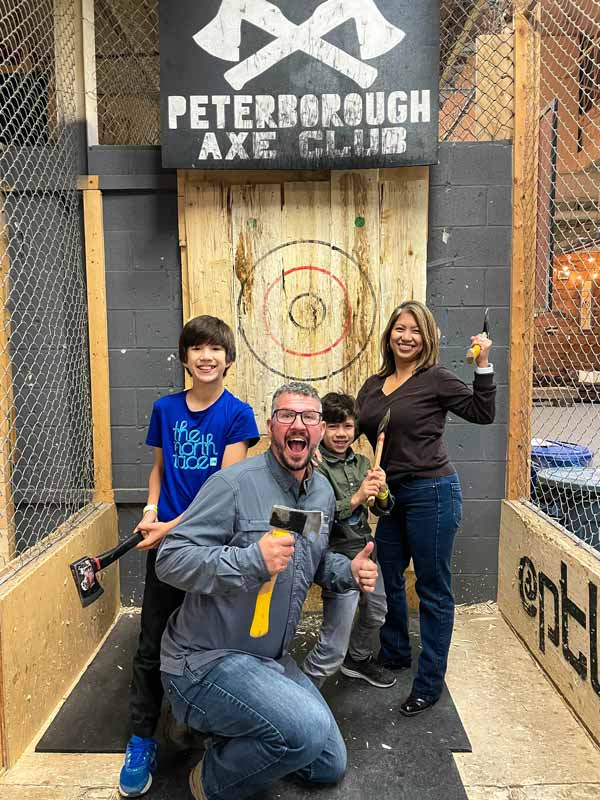 As the year began to wind down, there was one last piece of excitement on the table outside of the madness of hockey life. So I made the short drive to Kitchener to check out the brand new Rolling Stones: Unzipped. This super cool exhibit explores the life and history of one of the world's most legendary bands.
As a huge music fan, it was pretty awesome checking out all of the instruments, recording spaces, and even recreations of their early living spaces back in the UK.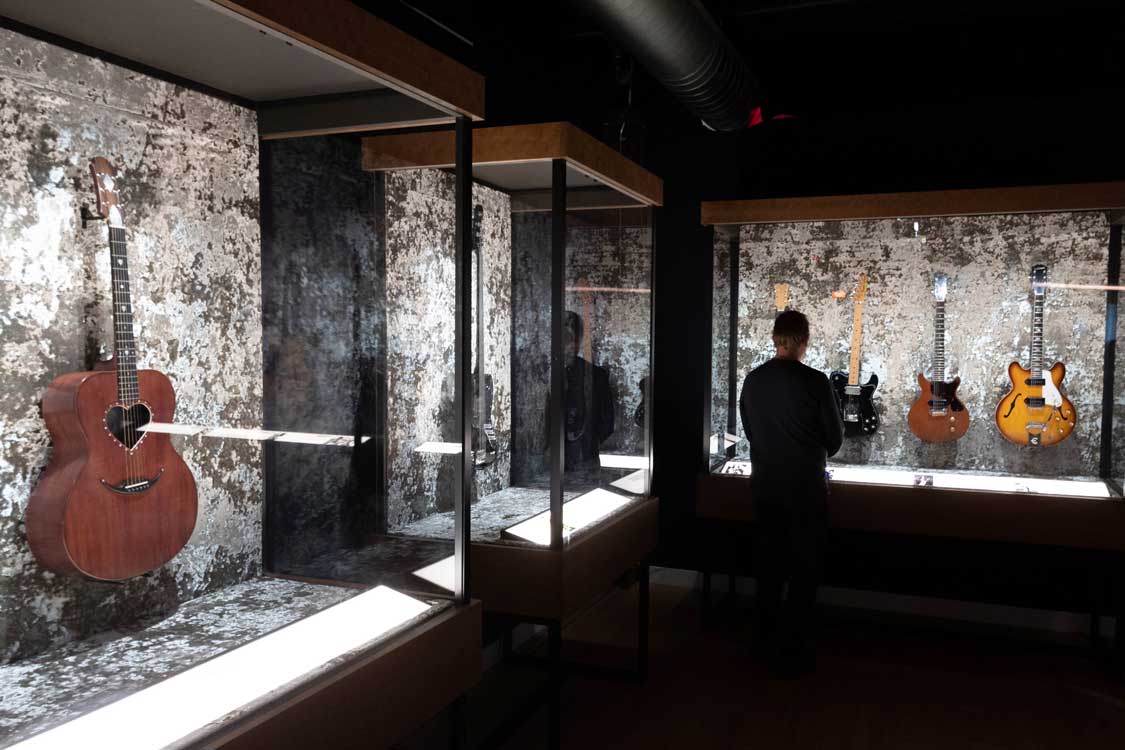 Winter 2021 And Into 2022
As I write this, we're heading into winter and the last few weeks of 2021. Christmas is around the corner, and COVID cases are, once again, on the rise.
The boys were able to get the first dose of the vaccine. And with 2022 around the corner, we had been looking forward to returning to travel after a year of local travel. We still have a few trips booked for 2022, including a trip to Manhattan where we're hoping to take the boys, my dad, and his wife to a show on Broadway. By then, the boys will be fully vaccinated, and Christina and I will have had our booster shots. Hopefully, it will be as safe as possible.
But, in truth, only time will tell what will be the reality of family travel in 2022. I hope that the holidays won't result in a resurgence of cases and that new variants that will ultimately evolve will be mild and less likely to spread.
But no matter what happens, I know that we will, once again, begin to explore the world again as safely and ethically as possible.
Fingers crossed!
You May Also Like To Read: