These incredible spring break destinations for families will help create an adventure the whole family will fall in love with.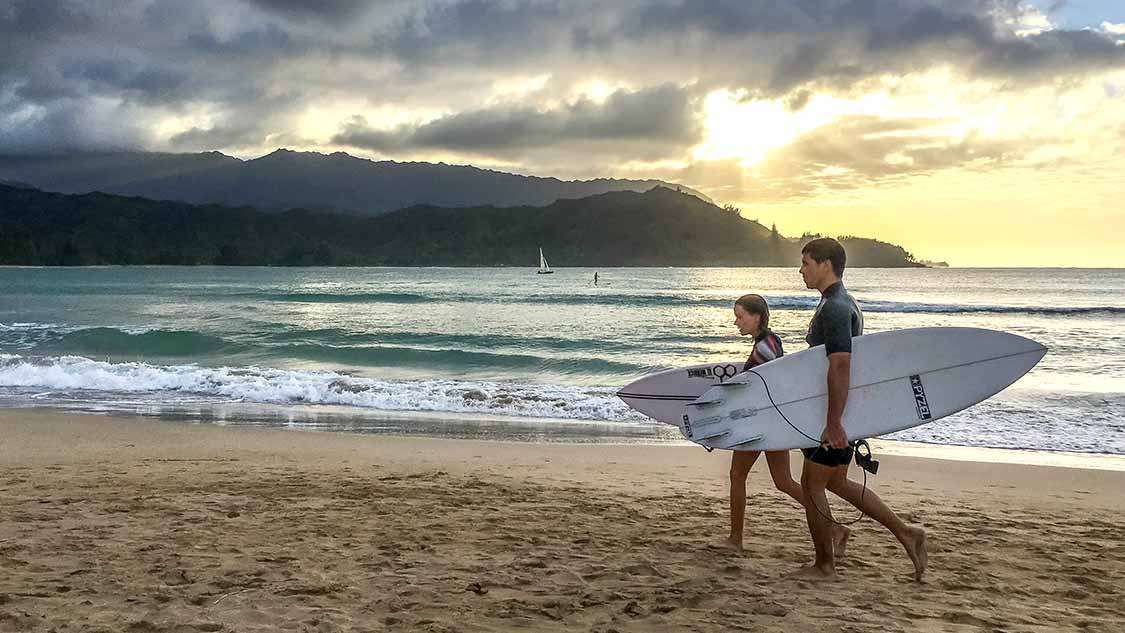 Spring break offers an amazing chance for families to escape the daily grind and enjoy adventures that will give them stories to share for years.
From theme parks to beach vacations, epic national parks to stunning road trips, these inspiring family-friendly spring break destinations offer amazing experiences that will help you plan the best family vacation ever.
From coast to coast, our guide to family-friendly spring break destinations showcases a range of incredible activities perfect for those looking to travel during school vacation from March through April in the United States.
Unforgettable Spring Break Family Destinations
Planning spring break vacations for families can be a struggle, but these incredible family-friendly travel destinations will make this year's family trip unforgettable. Whether you're a beach bum, an adventure-seeker, or a wildlife aficionado, these family-friendly spring break ideas have you covered.
Maui, Hawaii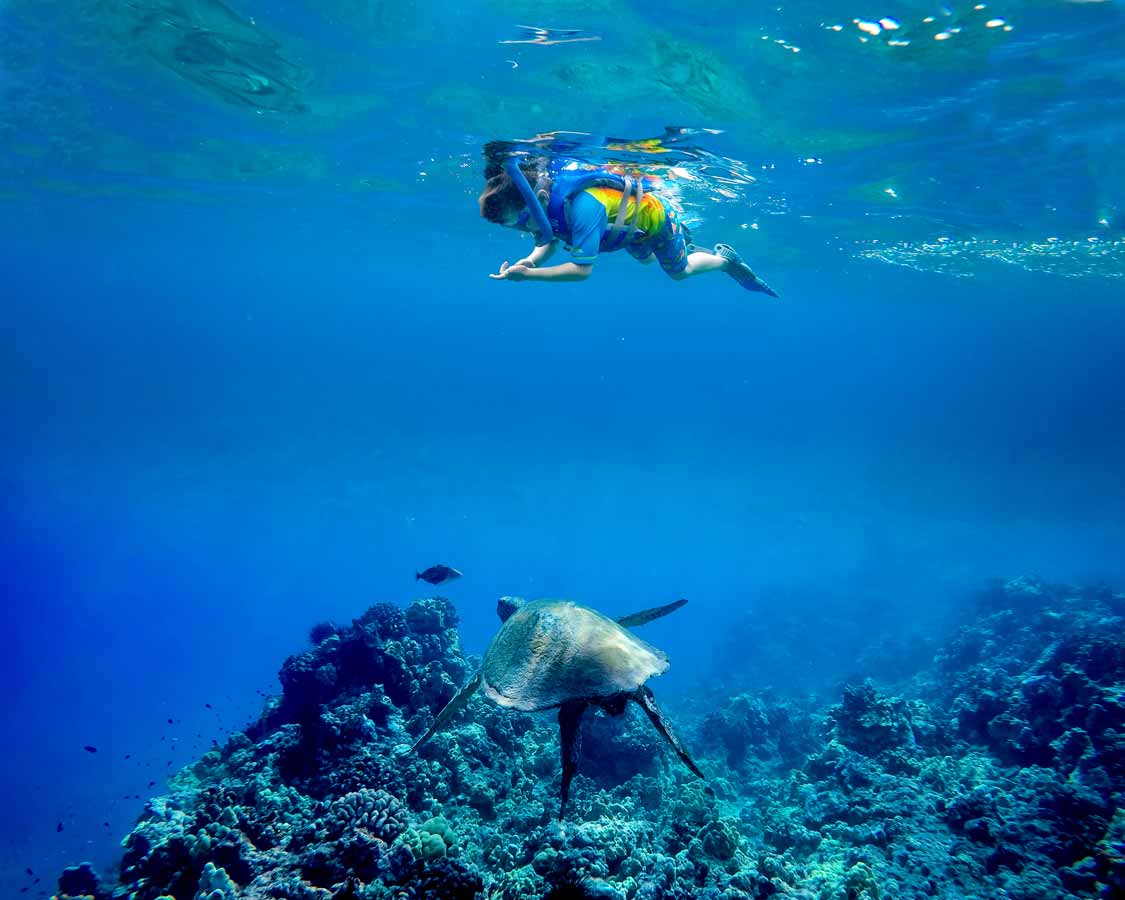 When it comes to incredible spring break vacation destinations in the US, it's hard to beat the sunny shores of Hawaii. While all of the Hawaiian islands are worth a visit (trust me, I've been to most of them), there is something truly incredible about visiting Maui with kids that ensures it stays forever emblazoned in the hearts of parents, kids, and even grandparents.
Maui offers the best of everything. You'll find stunning landscapes along the mountainous Na Pali Coast, world-famous road trips like the Road to Hana, endless white-sand beaches, and epic adventures from snorkeling to submarine excursions. If your kids have always wanted to try surfing, these soft breaks of Maui offer a wonderful place to learn.
Whether you're looking to indulge in traditional Hawaiian food, learn how to play the ukelele, learn to surf, or simply lay on the beach and soak up the sunshine, Maui offers the type of family spring break destination that will leave you begging for more.
You can check out our 5-day Maui itinerary here to help you plan your visit.
Suggested Activities:
Florida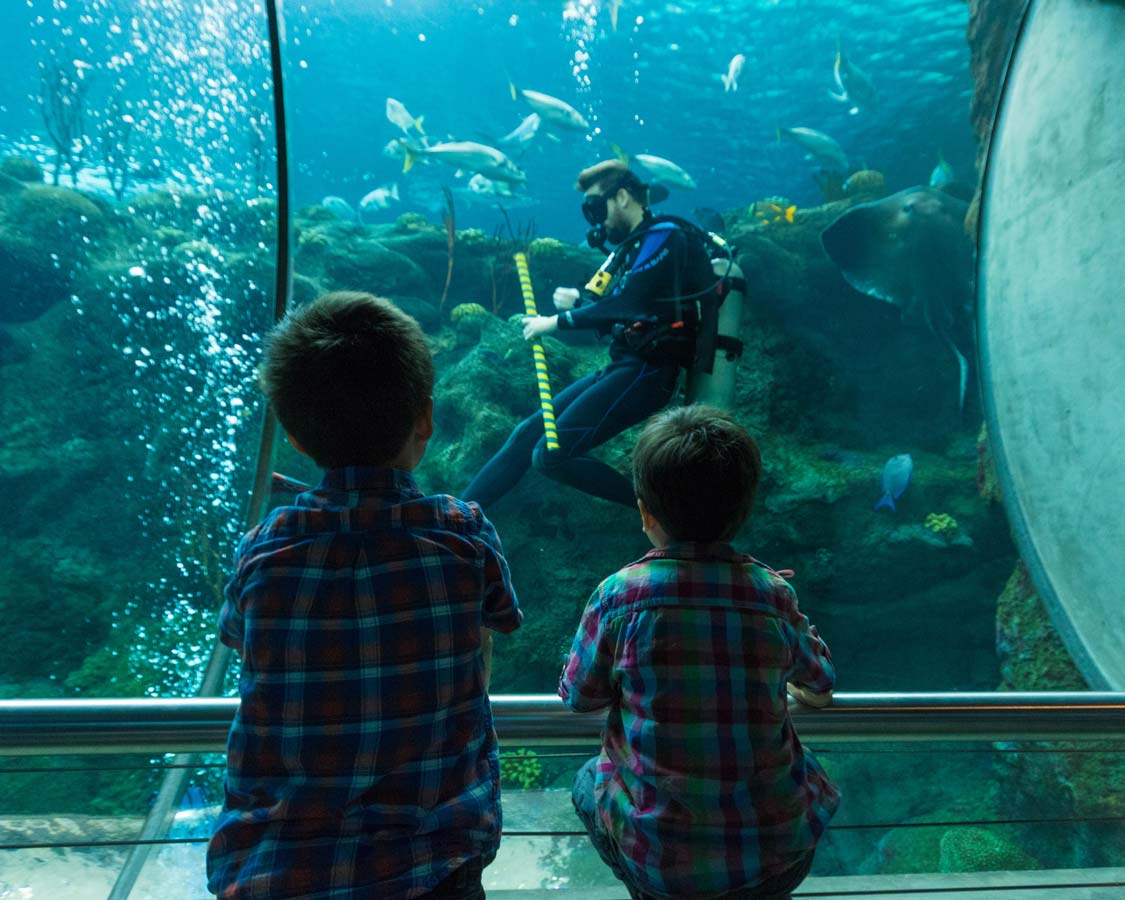 One of the easiest ways to fill up any list of incredible family spring break destinations is to plan for family travel in Florida. But the truth is, most of these lists start off with Orlando. And anyone who has traveled to Orlando during spring break knows that it can be absolutely bonkers busy.
But Florida is far more than just Orlando (and nearby Kissimmee). In fact, Florida is one of the most ideal places for a family spring break vacation. The weather is near perfect, and the entire state is incredibly easy to travel through.
There's always a wonderful reason to go visit the big mouse and his friends at Disney (I highly recommend you check out Universal Studios Volcano Bay when you're in town), but the massive crowds during spring break mean that this is not my ideal time to explore that aspect of Florida family travel.
Instead, escape the crowds by enjoying a road trip through all of the best state parks in Florida. You can enjoy swimming with manatees, get up close and personal with alligators, take incredible airboat rides, and learn about some of the magical nature that makes Florida one of the most magical destinations in the USA.
You can also spend time in some other regions of Florida such as the capital, Jacksonville, the Space Coast (home of the amazing Kennedy Space Center), the Florida Keys (where you can drive between islands and see the world's smallest species of deer), and even cities such as St. Petersburgh/Clearwater and nearby Tampa Florida that offer a world of adventure without the crowds.
Suggested Activities:
Yosemite National Park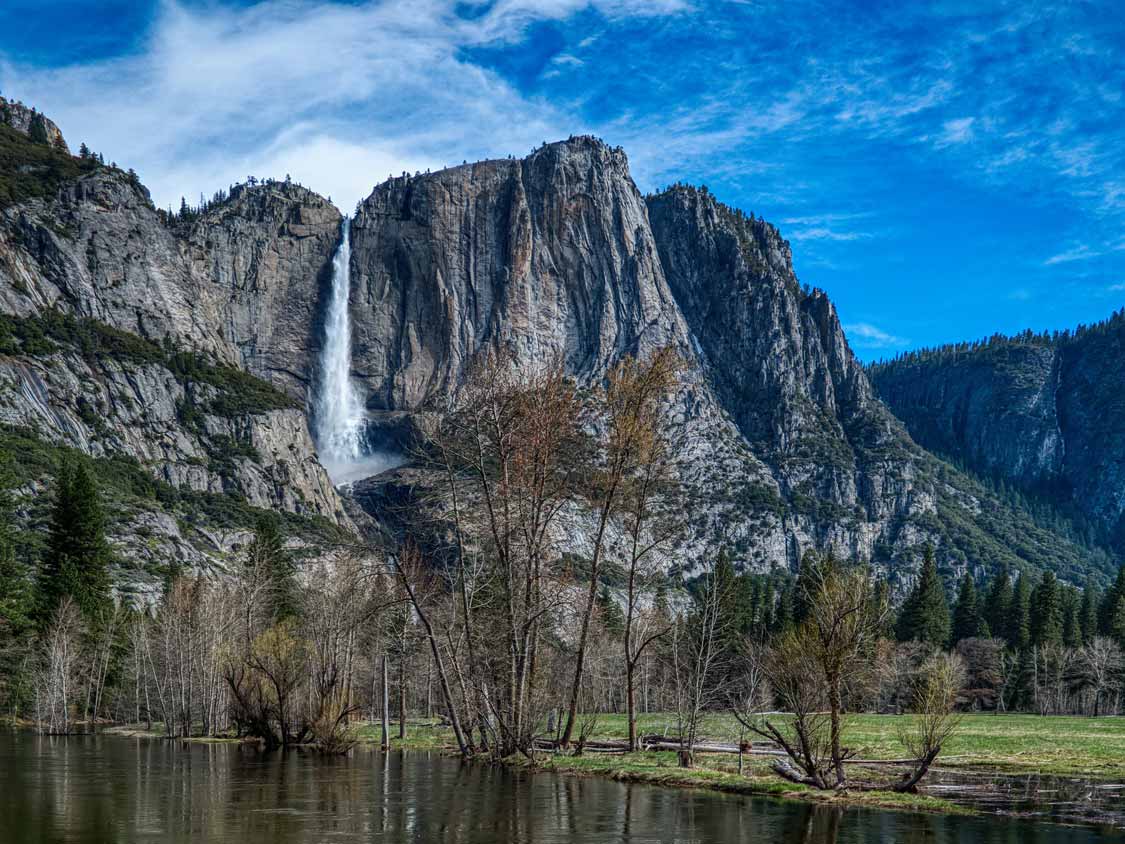 For those looking for one of the best spring break destinations for families who love the outdoors, Yosemite National Park offers the chance to hike among the spring wildflower bloom and enjoy some of the most stunning scenery in the world.
During the spring, Yosemite National Park explodes into life after a long, sleepy winter. The park is a bustle of activity, but just enough for it to be exciting without being overwhelming. The Yosemite spring break experience is far different from the large crowds of the summer months.
It's easy to spend an entire week in Yosemite National Park and still not see all of the wonders that it has on display. Between hiking the Mist Trail or Upper Yosemite Falls Trail to Clouds Rest or the Tuolomne Meadows, it's a paradise for nature and outdoor lovers. Make sure you visit the brilliant hot springs. They are unforgettable.
But you can also explore some of the incredible towns surrounding Yosemite including Groveland, Mariposa, and Jamestown. But you can also make a fabulous home base in Yosemite Village at the heart of the park. You can even spend the time camping. If it's your first time, you can check out our complete guide to camping with kids here.
Suggested Activities:
Quebec City, Quebec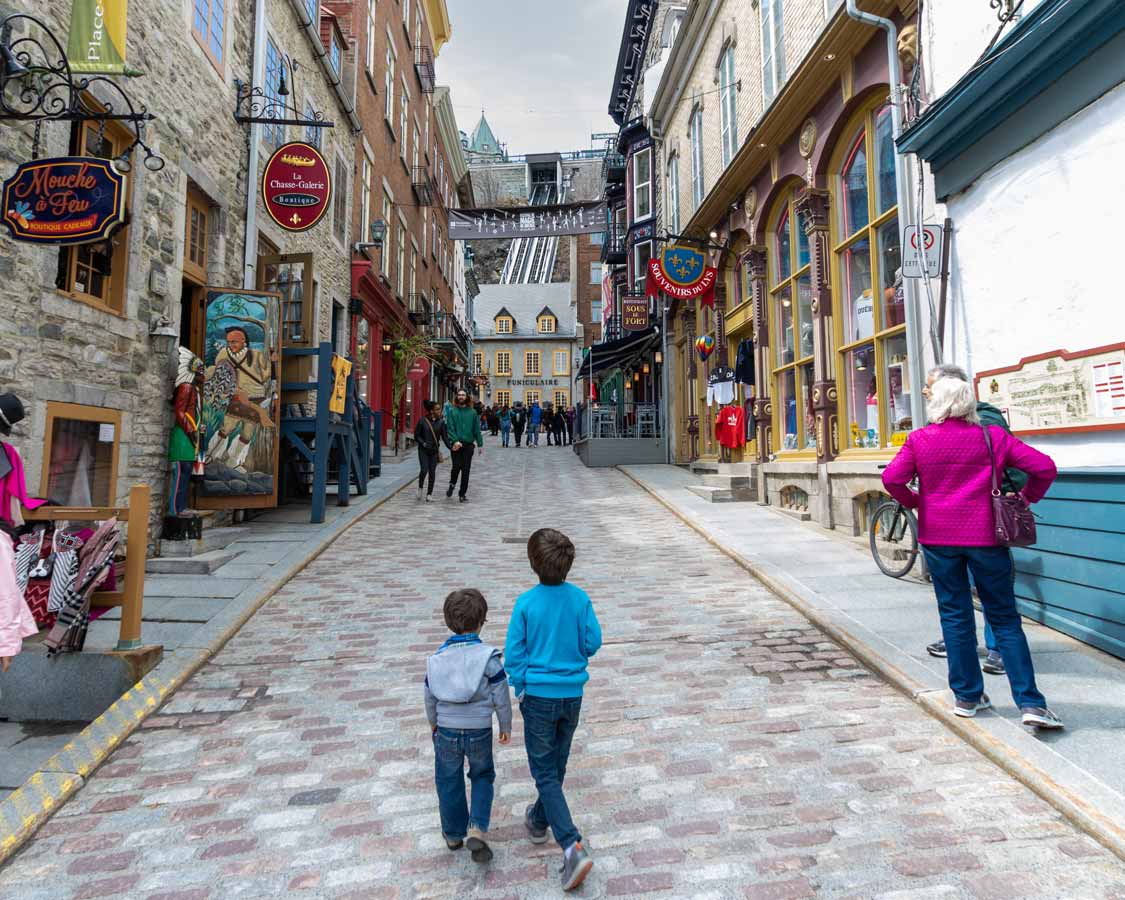 Ripe with European-style charm, the capital of the French Canadian province of Quebec is a delight for those who want to hang on to winter magic for one more week before welcoming the spring flowers.
Quebec City offers one of the most stunning examples of old-world architecture in North America. Among the wonders of the city is Chateau Frontenac, considered to be the most photographed hotel in the world.
As a family-friendly spring break destination, Quebec City offers an incredible range of experiences from adventures such as Montmorency Falls and outdoor skating trails, to the food and culture of Canada's oldest city. You can even explore the wonders of the suburb of Wendake, the only Indigenous community located within a provincial capital.
For softer adventures, look no further than the city's brilliant Aquarium and strolls through Old Quebec and the city's walled fortress. Or venture out a little further on the Train de Charlevoix, which takes visitors on a day trip out to the artist city of Baie-St. Paul.
Thinking about making Quebec City part of your family's spring break escape? Check out our complete guide of things to do in Quebec City with kids.
Suggested Activities:
Tulum, Mexico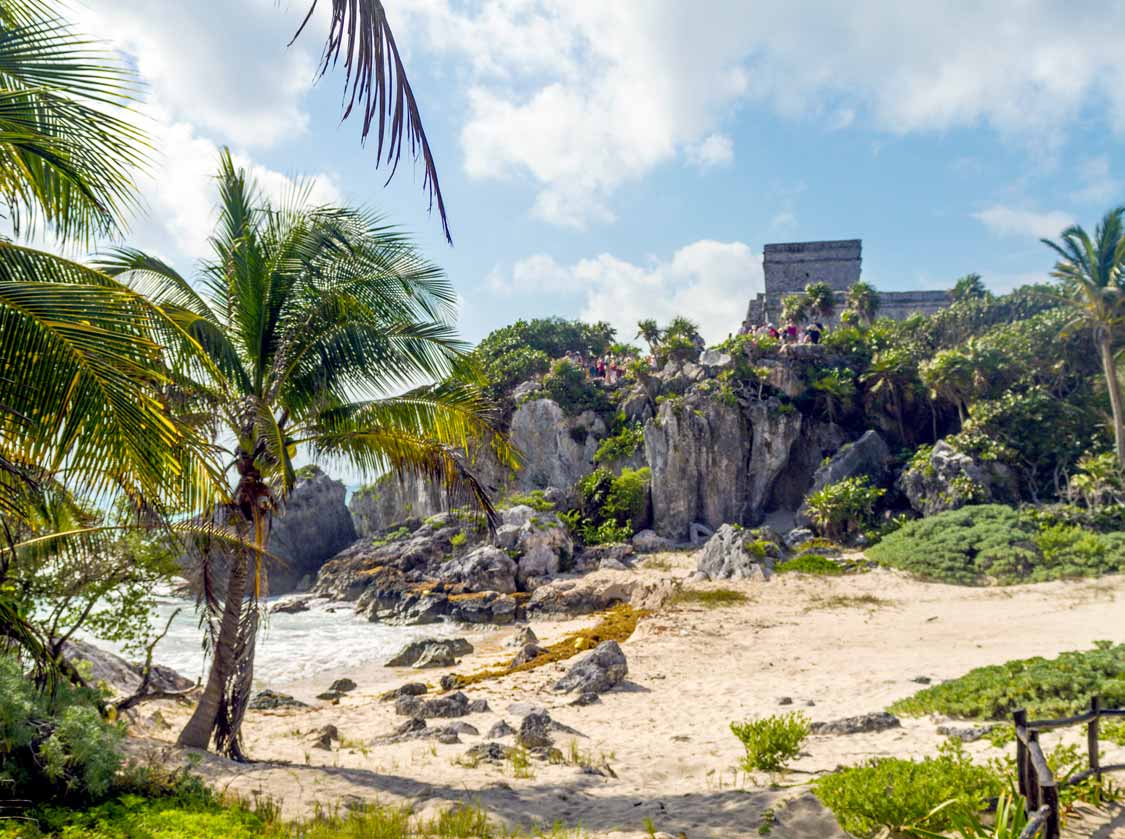 Tulum Mexico is one of the gems of the Yucatan Peninsula. The stunning beaches and family-friendly atmosphere make Tulum an ideal destination for family spring break experiences.
Home to the only coastal Mayan ruin in Mexico and a wide range of culinary, adventure, and of course, a string of magical white sand beaches. You're not far from adventure here either. Tulum is near a string of magical cenotes (caves connected by an underground river), and the family-friendly Xcaret adventure resort near Playa del Carmen on the Mayan Riviera.
Families with a love for ruins and history will also have easy access to nearby gems such as the Coba ruins, the Dos Ojos Cenote, the Kaan-Luum Lagoon, and an amazing range of resorts and hotels that are ideal for enjoying your Mexico vacation. It's also not far from the epic ruins of Chichen Itza, one of the 7 modern wonders of the world.
Suggested Activities:
The American Southwest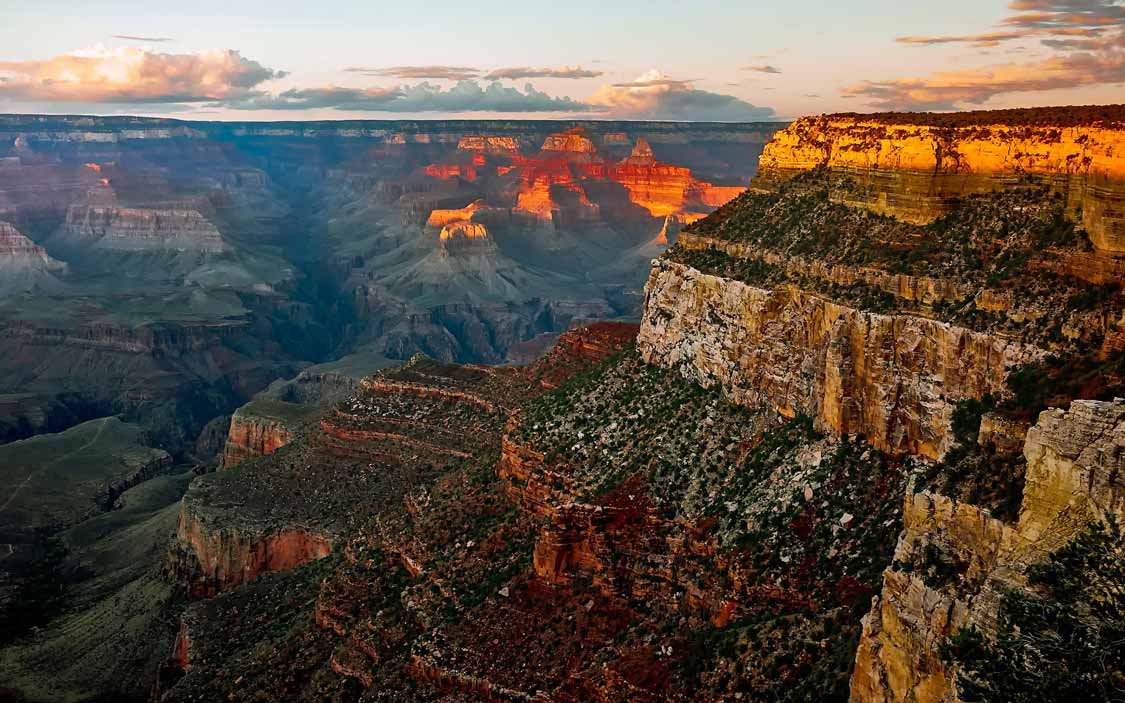 An American southwest road trip is one of the most exciting ways to spend spring break for families. The freedom of the open road offers families access to a range of incredible attractions such as Grand Canyon National Park, Moab National Park, Arches, Valley of Fire, Bryce Canyon, and Antelope Canyon.
Family road trips allow families to enjoy the freedom of setting their own schedules and enjoying time away from the crowds. This spring break experience lets you enjoy some of the country's most breathtaking landscapes. Along the way, kids can enjoy the American National Parks system's Junior Ranger programs, take part in amazing hikes, and even experience white water rafting on the majestic Colorado River.
Combining epic experiences such as Route 66, Sedona, and Las Vegas, road-tripping through the southwest not only offers grand adventures but also the chance to experience some of the country's richest history.
You can check out our complete guide to planning a family road trip here.
Suggested Activities:
Washington DC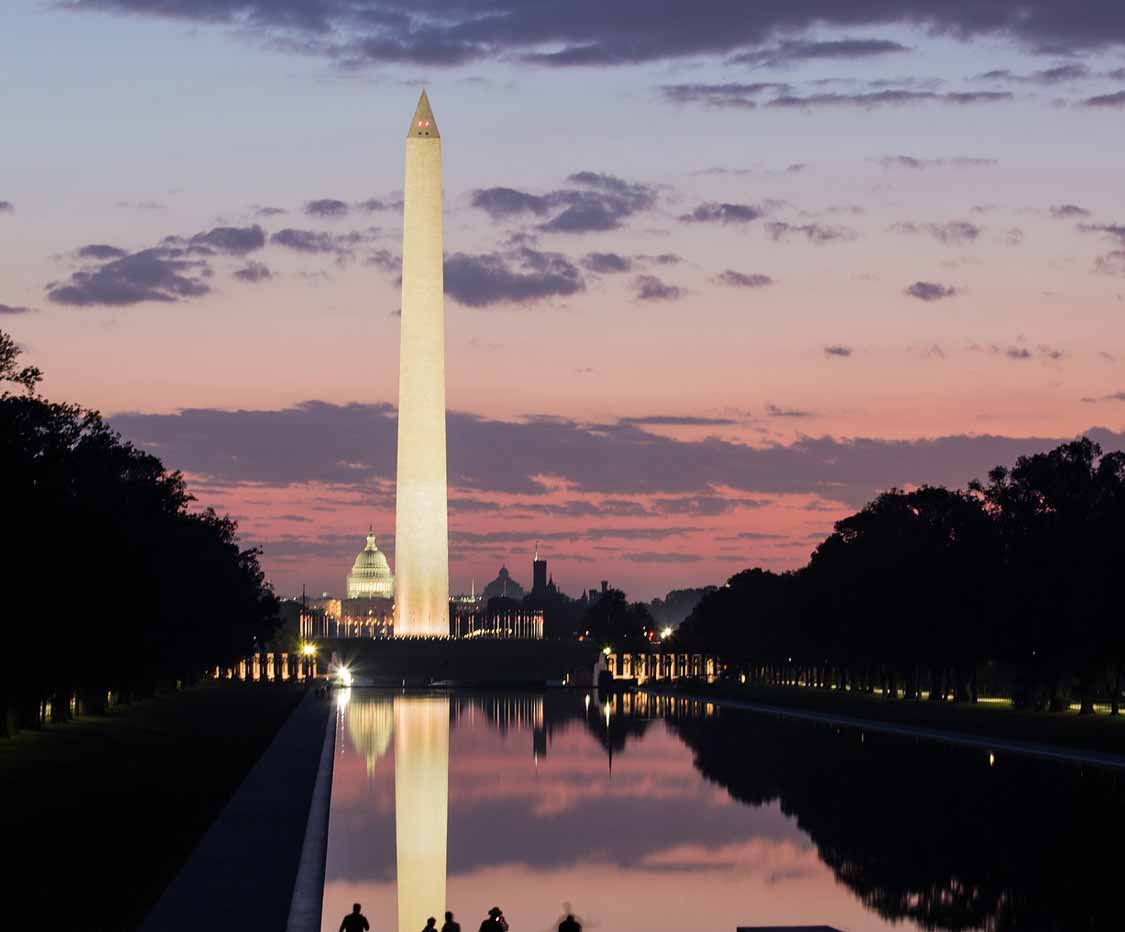 For families looking for an inspiring urban escape, the US capital offers families a spring break destination that combines fascinating history, free museums, and one of the most impressive displays of spring cherry blossoms in North America
For families who enjoy their spring break in April, Washington DC's explosion of cherry blossoms alone makes it a wonderful place to visit. The warming temperatures are ideal for outdoor walks among the memorials, lanes, and gardens. And the extended visit afforded by spring vacations means that you can take your time to appreciate everything without rushing or being exhausted from trying to fit everything into a short visit.
Spend your days visiting the Lincoln Memorial, and the Washington Monument, or wandering through the Capital building. The Air and Space Museum is a fascinating spot for families who get a thrill out of exploration and space travel. The Museum of Natural History is one of the most epic destinations for want to explore nature and animals, both modern and ancient.
Those with access to a car can even take day trips to enjoy outdoor hotspots including Shenandoah National Park and gaze at the waterfalls of Great Falls Park.
You can check out more fun things to do in Washington DC here.
Suggested Activities:
Lake Placid, New York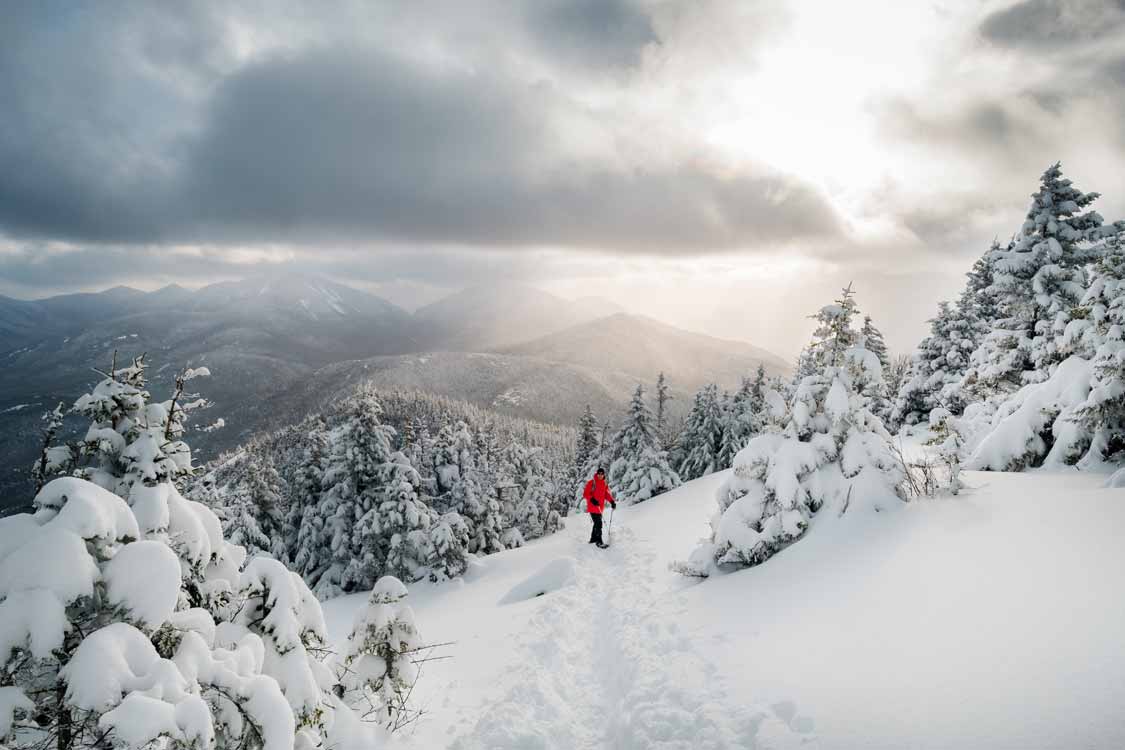 For families who enjoy their spring break in March, Lake Placid is one of the most amazing places to hang on to the last vestiges of winter. From some of the best Upstate New York skiing, hiking, and snowshoeing to incredible shopping and fantastic restaurants, Lake Placid is Upstate New York at its best.
Families looking for some excitement can experience bobsledding and ski jumping at the incredible Lake Placid Olympic sites. After all, this city has hosted not just one, but two winter Olympic games.
For road trippers, the pull of an Adirondack winter vacation might be too much. Small towns such as Tupper Lake (home of the incredible wilderness museum "The Wild Center"), Saranac Lake, and more are all within easy driving distance of Lake Placid.
And let's not forget the incredible restaurants, hotels, and AirBnb's in Lake Placid that will make your stay as warm and comfortable as it is adventurous.
Thinking about visiting this city on your family's spring vacation? Check out our complete guide to winter in Lake Placid here.
San Francisco, California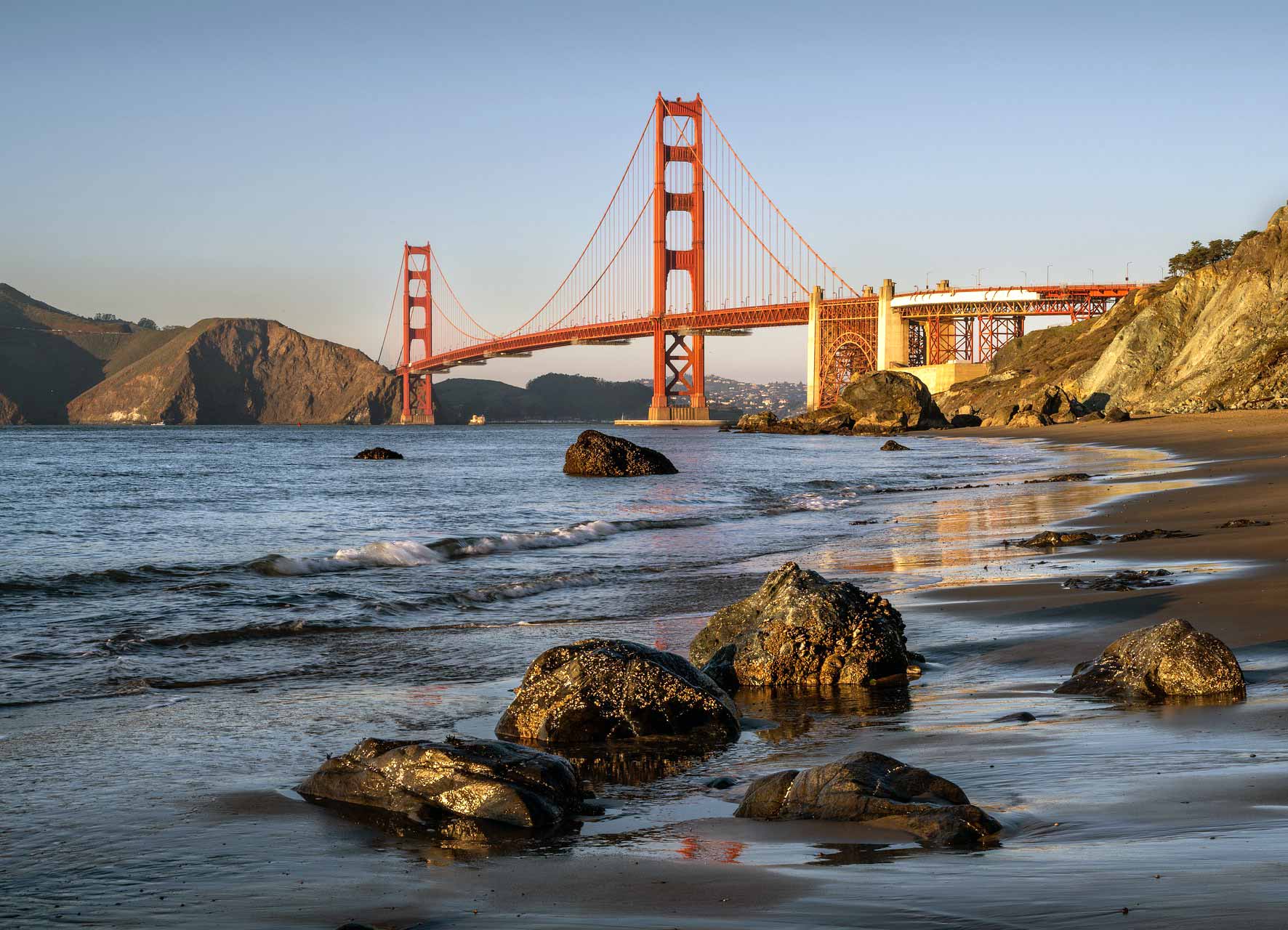 San Francisco California is one of the best US spring break destinations for families. The city and the surrounding area combine incredible nature and awesome urban experiences that will make for a memorable adventure for kids and parents alike.
Explore local wonders like the Golden Gate Bridge, the steep twists of Lombard St., and the sea lions lazing by the waters of Pier 39. You can even go on a chocolate journey at Ghirardelli Square. Outdoor lovers can enjoy hiking through Golden Gate National Recreation Area or hiking through the towering redwoods of Muir Woods National Monument.
Thinking of heading to San Francisco for your family's spring break? You can check out some of our favorite things to do in San Francisco with young kids here.
Suggested Activities:
Kauai, Hawaii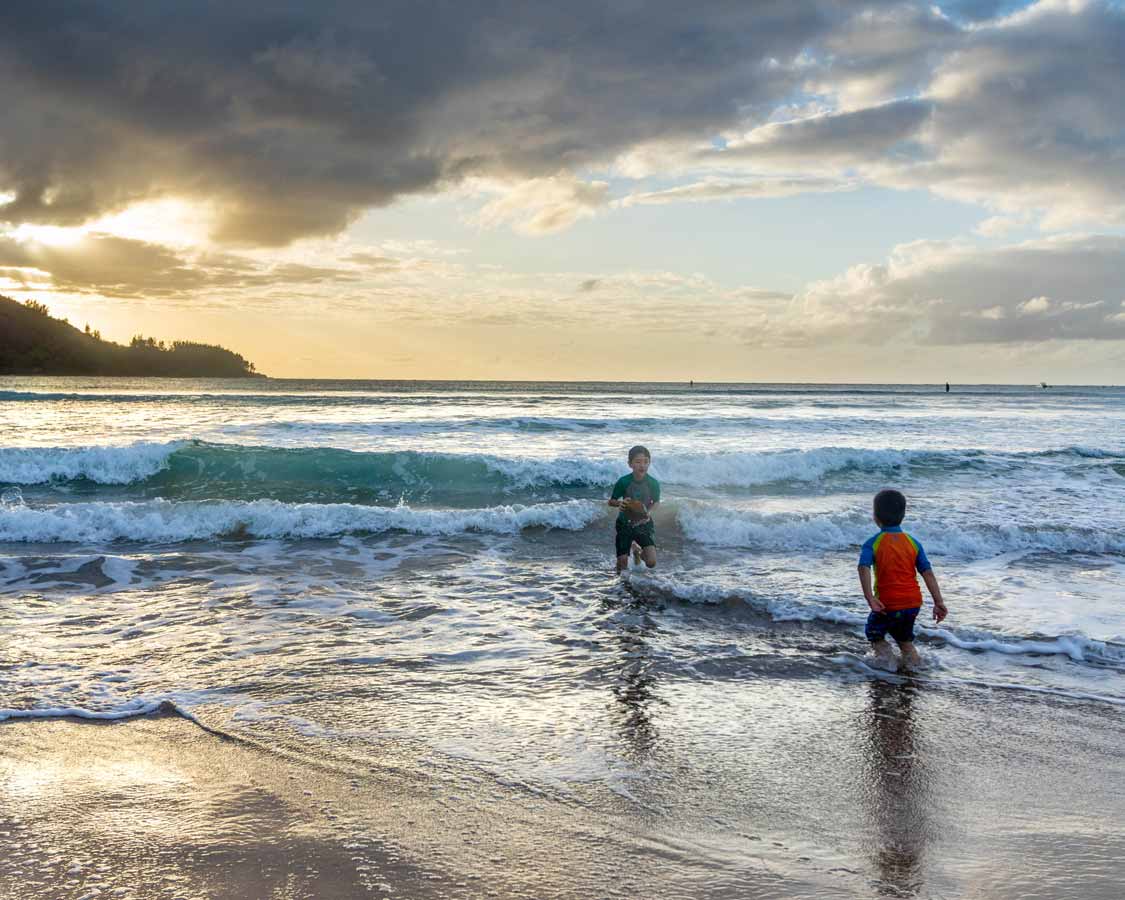 Where Maui may be one of the most popular Hawaiian islands for families, Kauai is one of the most underrated. The "Garden Isle" as its referred to locally, has some of the most stunning landscapes in Hawaii, including Waimea Canyon, which is known as the Hawaiian Grand Canyon.
Kauai is also home to one of the only chocolate plantations in the United States at Lydgate Farms. You can experience local produce at its best and taste your way through the natural chocolate grown right there on this Hawaiian island.
Among all of the incredible things to do in Kauai with kids, you'll find opportunities to relax on the beautiful beaches, visit waterfalls, snorkel with turtles, and even go tubing through the tunnels and fields of a former sugar plantation.
And it would be Hawaii without also having wonderful accommodations. You can check out our guide to some of the best family-friendly resorts in Kauai here.
Suggested Activities
Tampa, Florida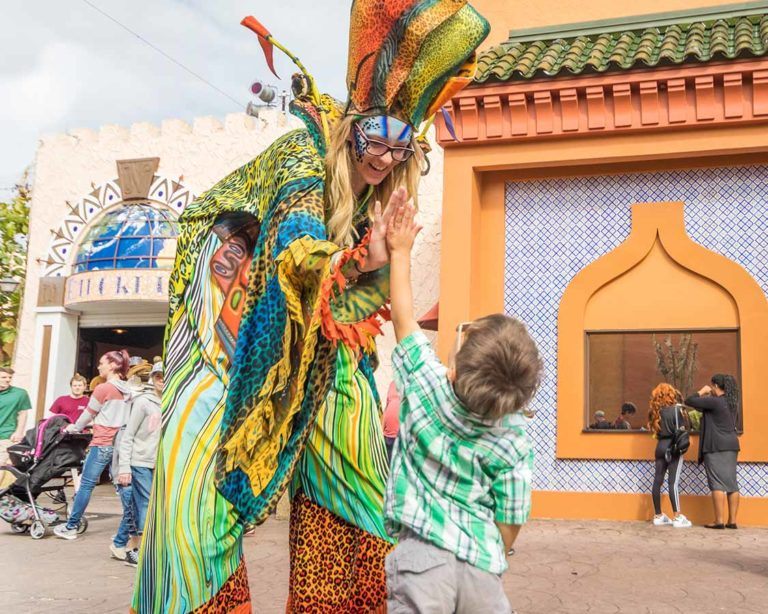 Tampa is one of the most family-friendly cities in Florida. this Gulf Coast town. In fact, the entire tri-city area of Tampa, Clearwater, and St. Petersburg make for phenomenal spring break destinations for families.
Pick your family up a Tampa CityPass, which gives you access to a load of city attractions including Busch Gardens, the Florida Aquarium, ZooTampa, and the Clearwater Marine Aquarium and you'll be well on your way to exploring the city.
You'll find loads of amazing family-friendly experiences in the city. The Glazer children's museum is an incredible interactive experience for families with young kids. You can also enjoy strolls along the Tampa Riverwalk or even a pirate-themed water taxi ride that will zip you up and down the city.
Top off your visit with a great meal at Ulele restaurant, then wake up early to visit the friendly manatees at the Teco Manatee Viewing Center.
You can find more incredible ways to experience Tampa with kids right here.
Suggested Activities:
Denver, Colorado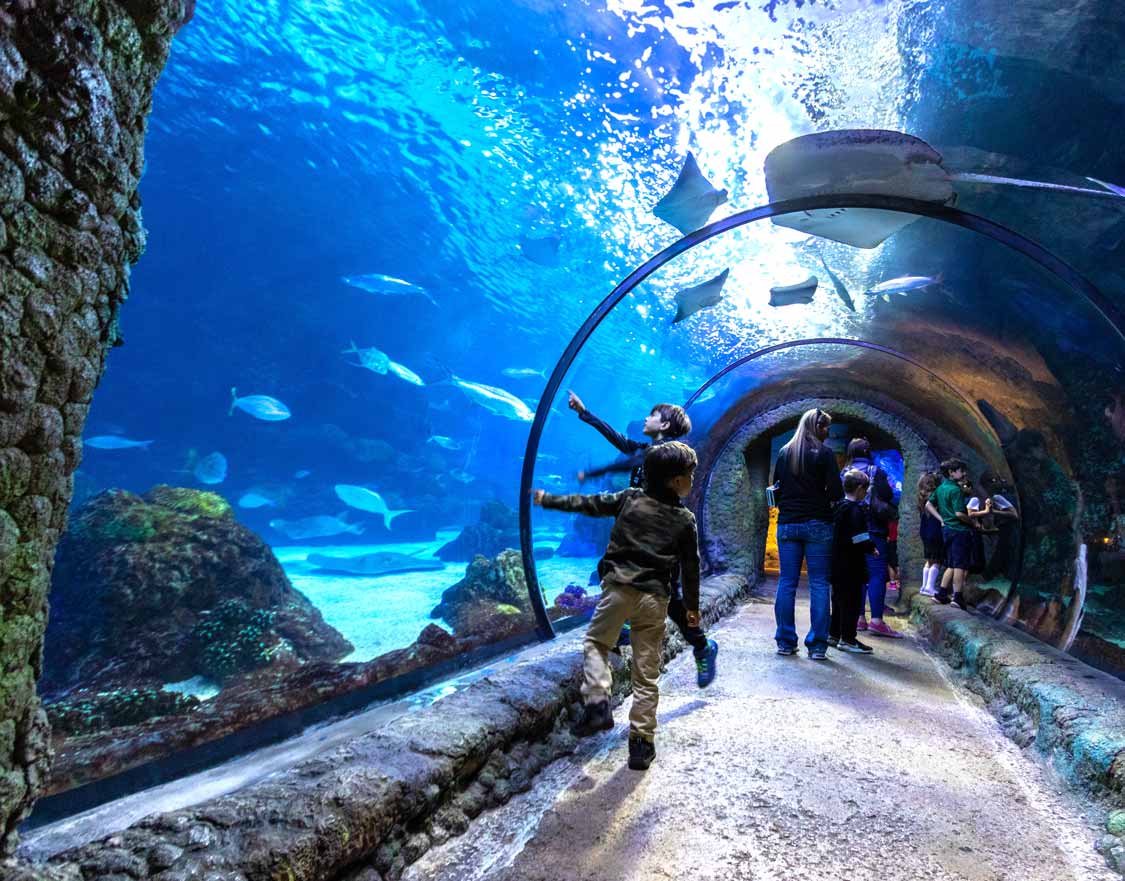 Combining comfortable temperatures and loads of exciting activities, Denver, Colorado is an epic destination for adventure-loving families. The mountains near Denver are blessed with snow. Because of this, the ski hills near Denver typically still run until mid-May, giving families who love winter sports the perfect outdoor escape.
For nature-loving families, the drive from Denver to Estes Park gives you access to the wild of the magnificent Rocky Mountains National Park. At the park, you'll experience some of the country's best nature including roaming elk and deer. There are also some unforgettable hikes that include jaw-dropping backdrops.
Denver is packed with family-friendly entertainment as well. Kids will love visiting the historic Hammond's Candy where they can see how candy has been hand-made for generations. The Denver aquarium and Denver zoo also make for a fun and exciting family-friendly spring break experience.
Within the city, you'll find fantastic Denver hotels and a range of world-class family-friendly dining that will help make every moment of your visit unforgettable.
Nearby to Denver, you'll also find some incredible attractions including the epic Pikes Peak drive in Colorado Springs, Dinosaur Ridge, where you can walk among ancient dinosaur footprints, and the Colorado Railroad Museum where families can explore the rail history that helped build Colorado and the United States.
You can check out our complete guide of things to do in Denver with kids here.
Suggested Activities:
Which Of These Family-Friendly Spring Break Vacation Ideas will You Choose?
Whether you're looking at US spring break destinations for families or expanding your search throughout North America, there are some incredible spring break ideas to help you and your family experience incredible adventures together.
I hope this list has helped you plan. Please let us know in the comments below what some of your most memorable destinations have been.
This post may contain compensated links. Find more info on our disclaimer. Wandering Wagars is a participant in the Amazon Services LLC Associates Program, an affiliate advertising program designed to provide a means for sites to earn advertising fees by advertising and linking to amazon.com, amazon.co.uk, amazon.ca. Amazon and the Amazon logo are trademarks of Amazon.com, Inc. or its affiliates.
You May Also Like To Read: