2017 was an epic year for family travel. We ventured from the far north of Canada to the far south of Argentina. And with bucket list family destinations like Machu Picchu and the Northern Lights, we can't wait to see what 2018 has to offer!
What a year! It seems that with each passing year, our lives get a little crazier. Our travels get a little wilder and at times we are barely hanging on by our fingertips. I'm writing this as I wrap up some photography contracts and try to finish packing for our final adventure for 2017. On December 26 we'll be flying to the Philippines through Shanghai, China. And we've barely packed! I can't even imagine how we're going to fit two family Christmas celebrations in two different cities on the 24th and the 25th. But we're the Wagars, and we never rest!
This post may contain compensated links. Find out more info in our disclaimer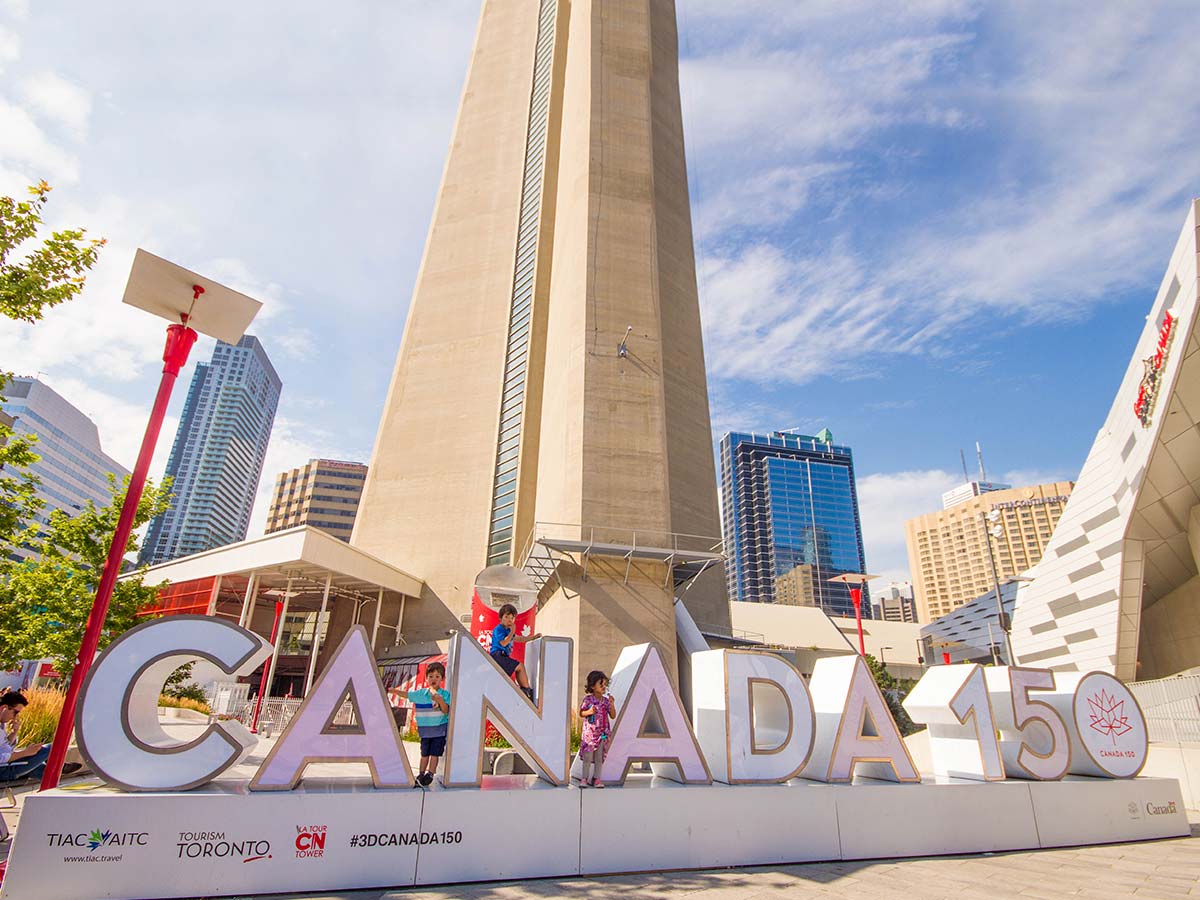 One of my favourite things to do at the end of the year is our annual recap post. Looking back at all the adventures we had since we started the Wandering Wagars website back in 2015 is so much fun. And our year-in-travel articles are in all honesty, more about my satisfaction than giving all of you awesome people great travel inspiration. But if you want, you can swing by our articles for 2015 and 2016 and see what craziness the four of us have been up to in the past.
Our 2017 Travel Log
January Light Festivals
2017 started out with a blur of festive lights. We packed the kids in the car and made one of our many trips down to New York City to visit family. Along the way, we stopped in Niagara Falls to experience the Winter Light Festival. And we took our time on our drive home. It was a great opportunity to experience some of the amazing waterfalls of Upstate New York in their winter glory.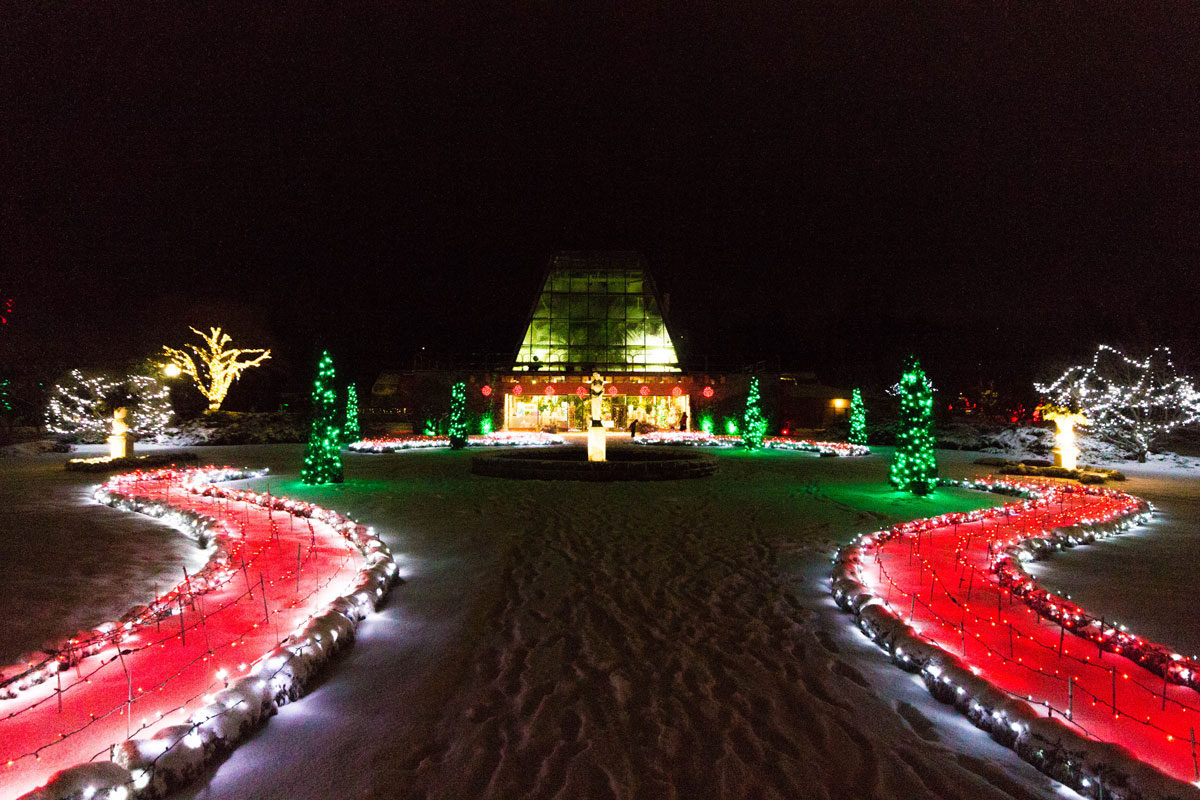 Shortly after our return from New York, we made our way to Kingston, Ontario for the beautiful Lumina Borealis light festival. It was a great way to kick off our 2017 adventures. This fun and interactive light and sound exhibit in the famous Fort Henry was a wonderful way to shake off the winter blues.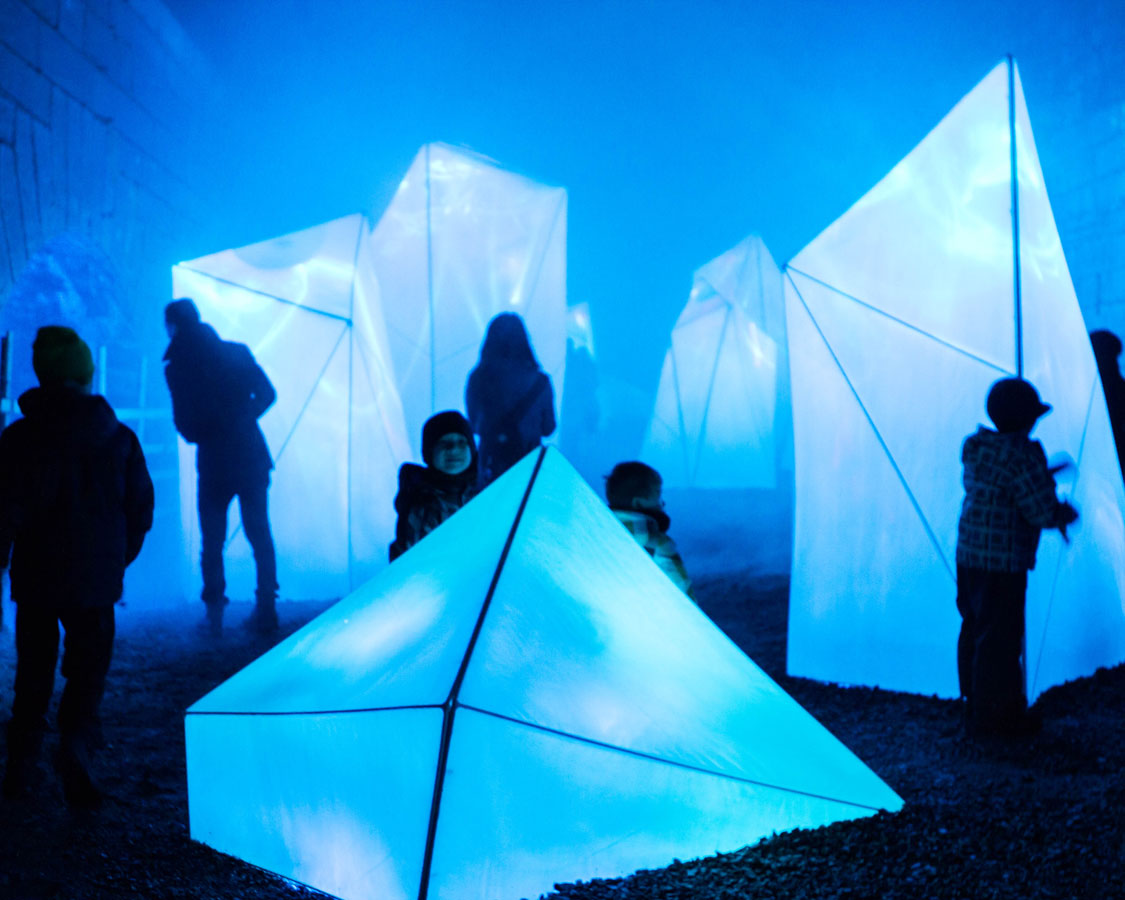 The following weekend Christina and I had a rare date night at the Toronto Lightfest in the famous Distillery District. It was a beautiful night of art, music, and drinks that helped us start the year off in style.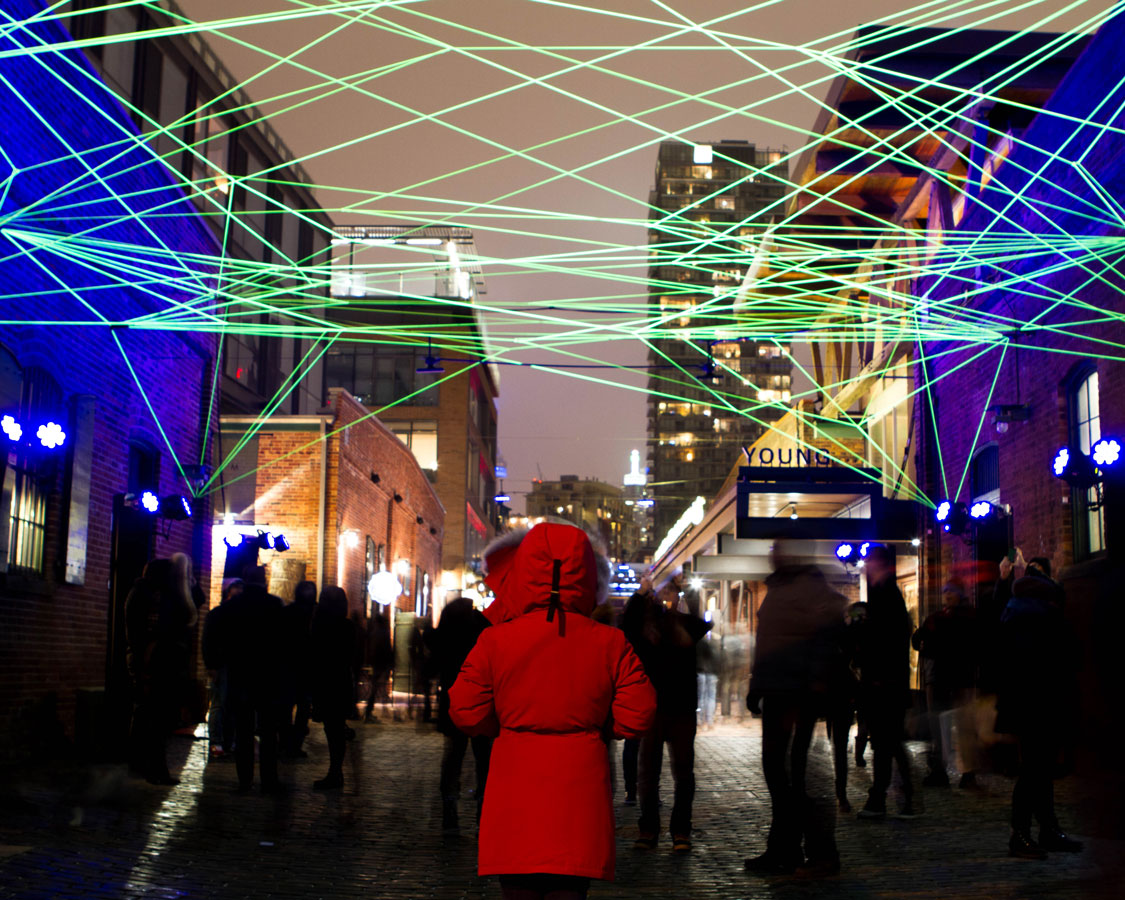 February Big Birthdays and How North Can You Go?
In February we made our annual trip to Ottawa for the fun and exciting Winterlude festival. We always join family and friends there for a weekend of outdoor shenanigans. This event always happens on my birthday, and this year it was a big one! It's hard to believe 40 years have passed by already.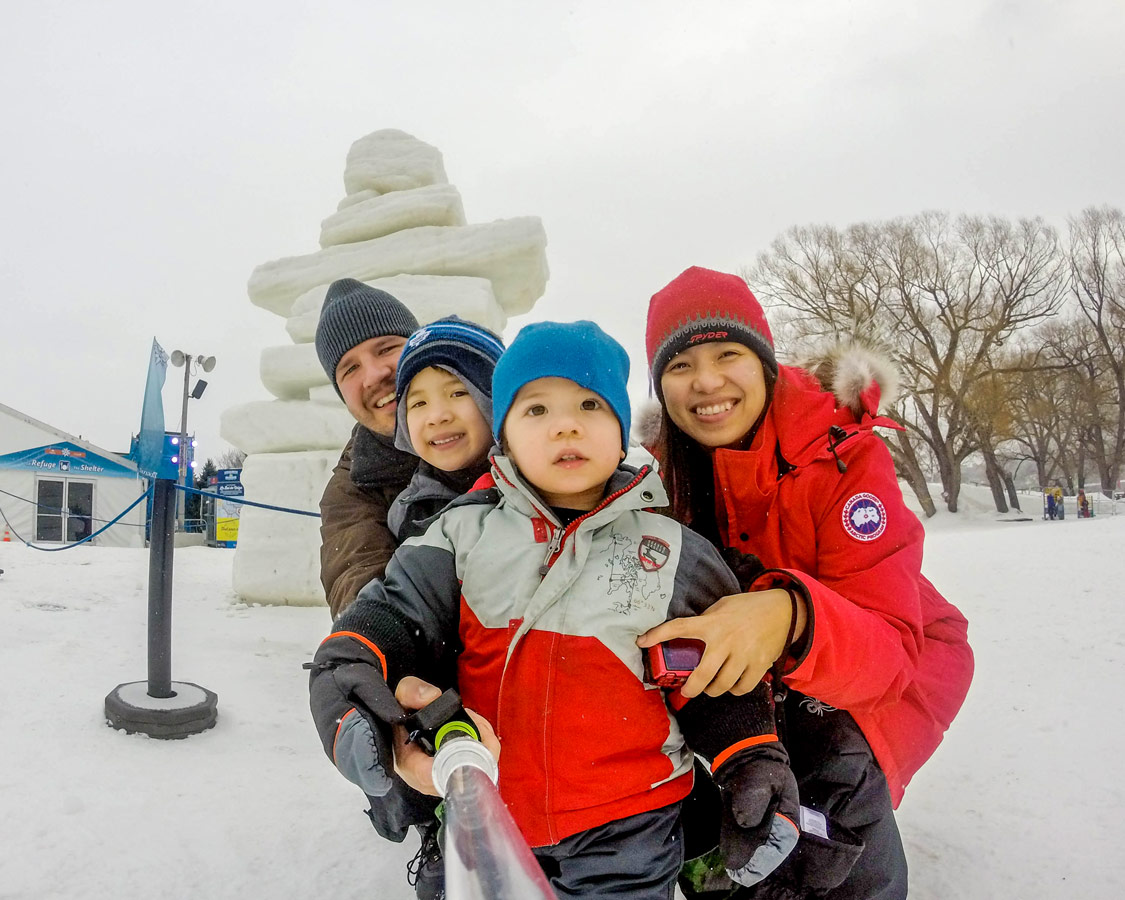 But that wasn't it for February. For some reason, we thought it would be a great idea to head even further north than Ottawa. Way up to Yellowknife in the Northwest Territories. We were lucky enough to have my Mom join us for the fun. And what a trip it was! Dog sledding, Kite-flying, Northern Lights, amazing food, and cool artwork. Who knew that Yellowknife had so much to offer in the dead of winter?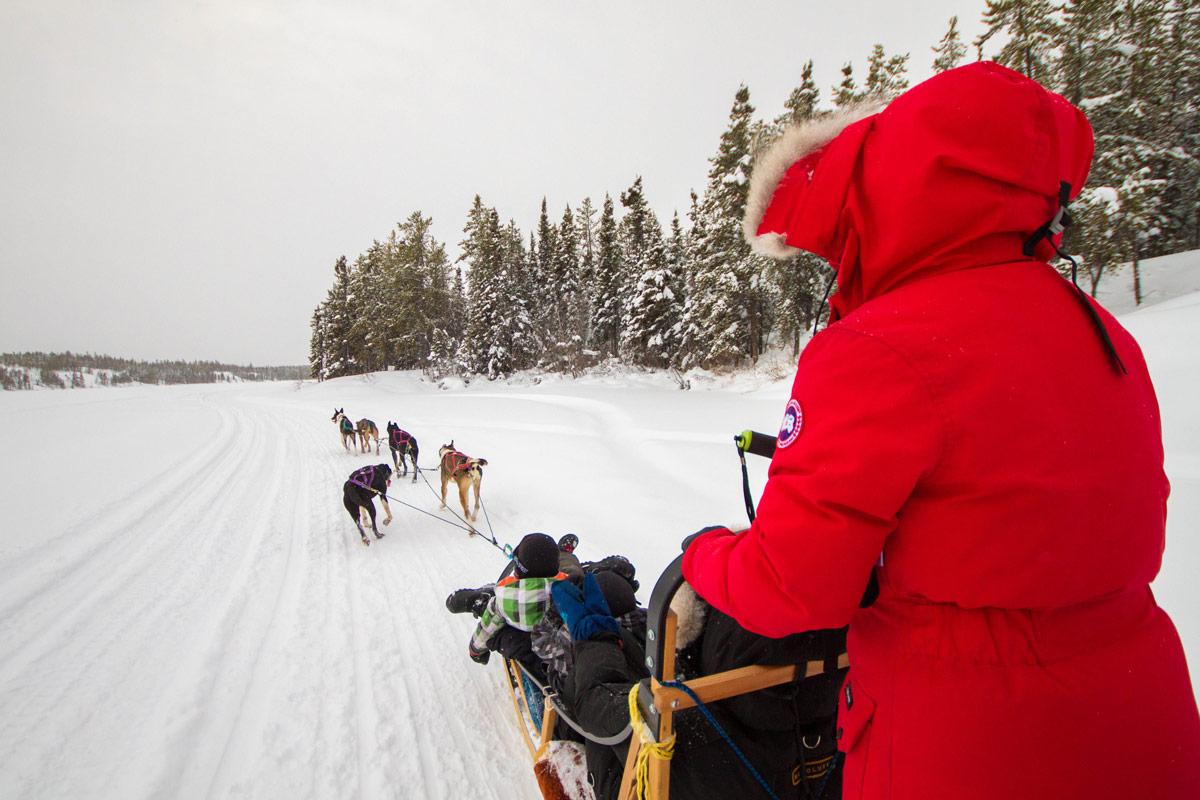 March Science and Skating
March in Canada is when the sun starts to shine a little brighter and the end of winter is close. It's also when we celebrate both C and Christina's birthdays! And the weather was just right for getting outside and experiencing all the awesome outdoor activities at our doorstep. Our first stop was at Arrowhead Provincial Park where we skated along the incredible outdoor skating trail and went hiking along the beautiful river.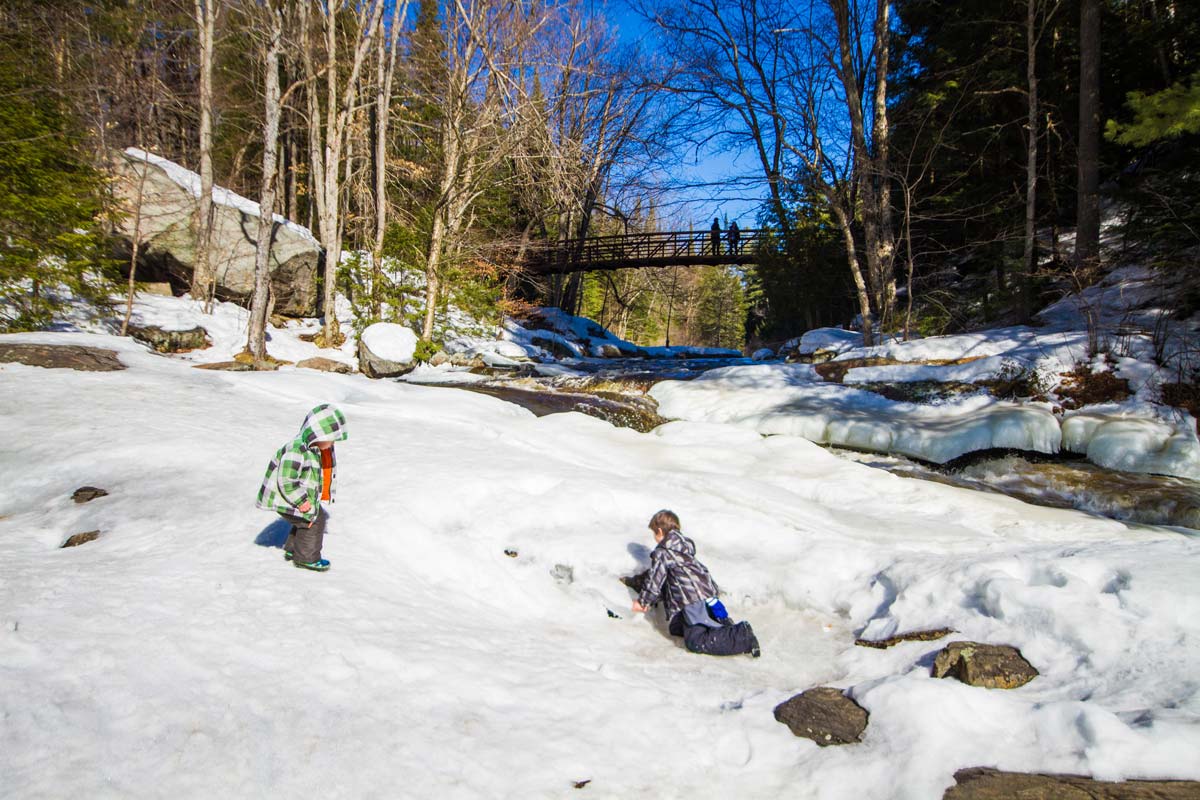 We also worked on a campaign with the Ontario Science Centre and Expedia.ca to help show off the OSC's new exhibit. What a great way to get our brains in gear for the warmer weather! It was super cool learning about motion in nature. And it got the boys thinking about how we move.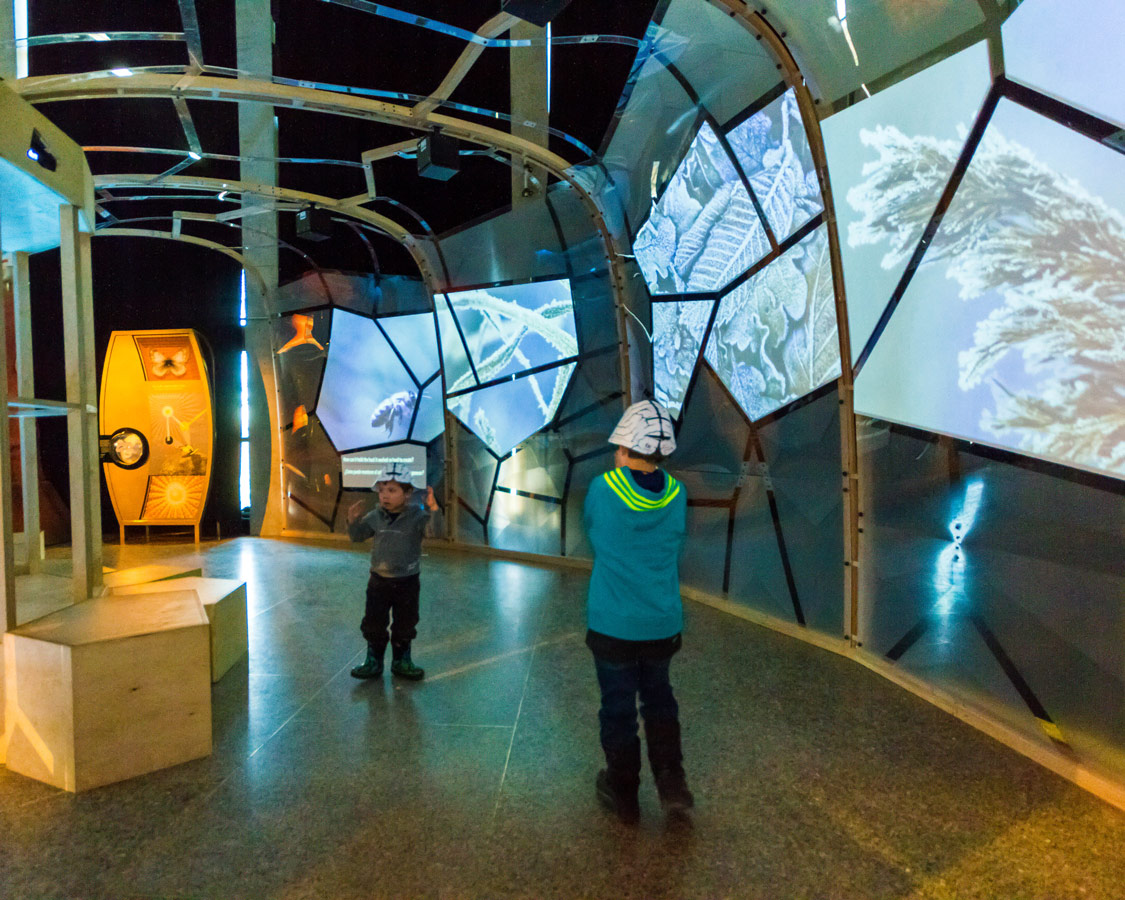 April Sunshine and New Friends
April had us experiencing quite a few new things. C had to undergo some dental surgery thanks to a fall during a game of tag with his brother. But we still had time to visit Campbellford, Ontario to hike through the conservation area.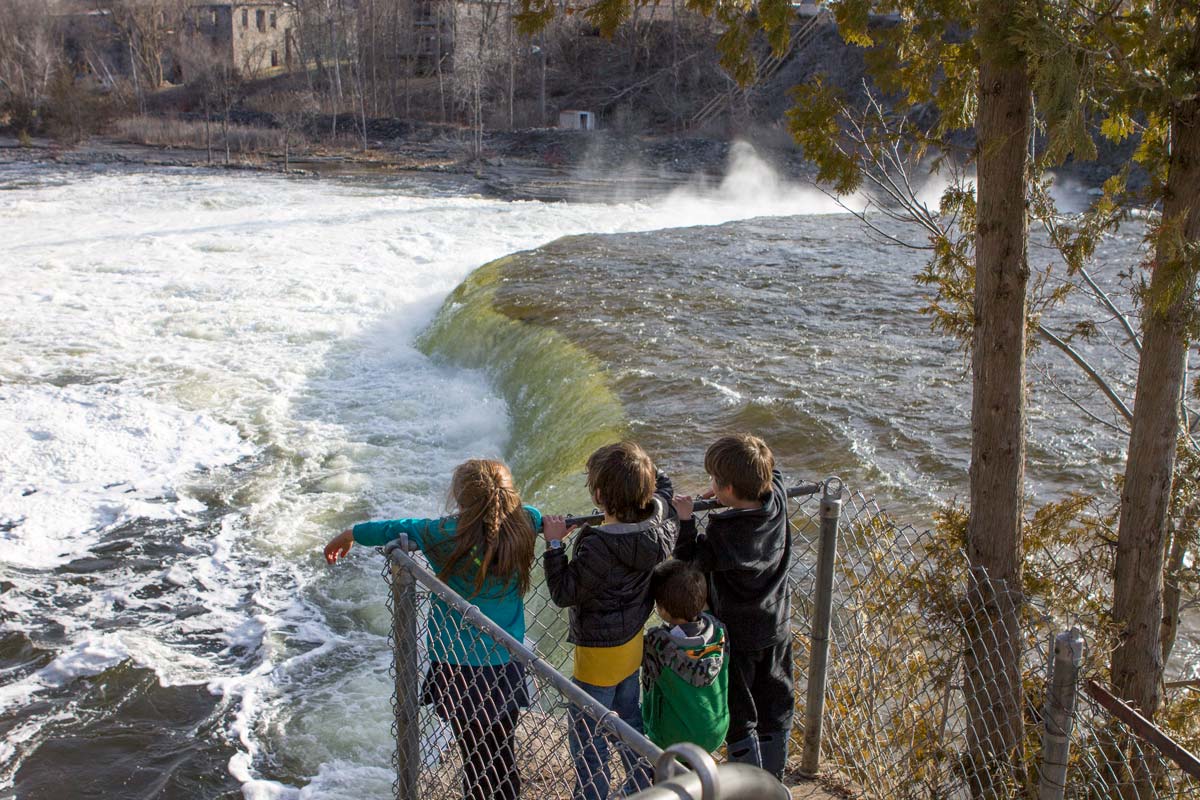 We also explored more of nearby Hamilton, Ontario, home to amazing waterfalls, and some incredible history dating back to the war of 1812.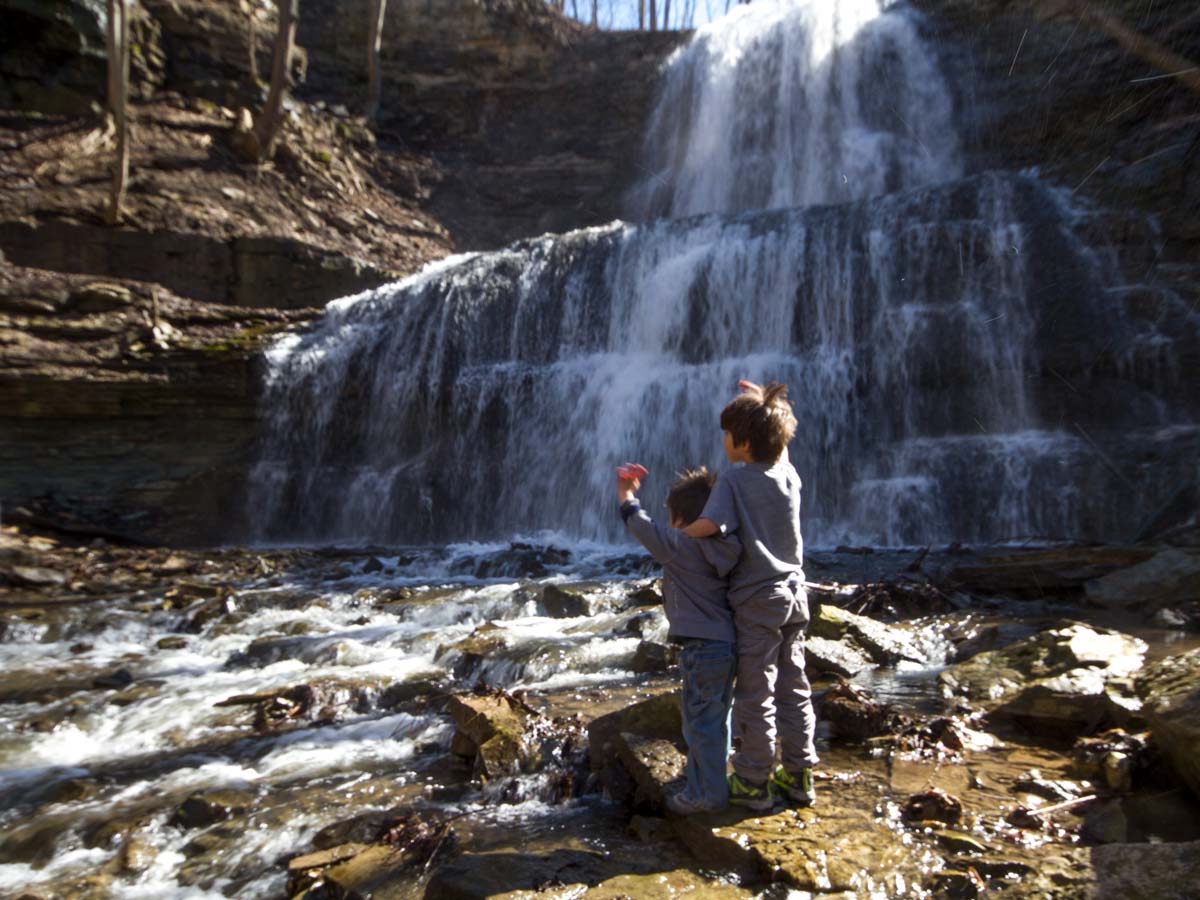 But our favourite trip of April was to Manchester, Vermont, where we had a chance to spend Easter at the storied Wilburton Inn where the owners made us feel like a part of the family. We also got to take a tour of Hildene, the famous Lincoln family home.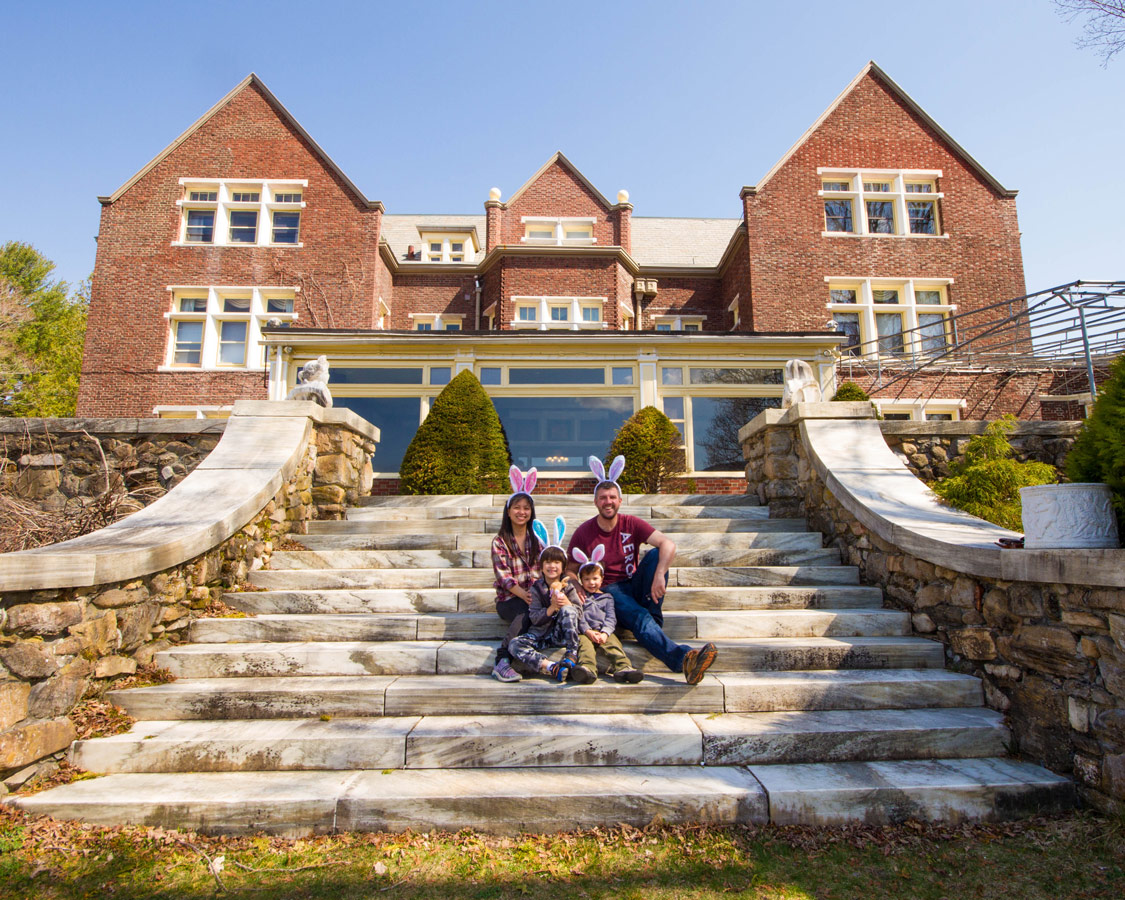 May Spring Fun
May finally brought the warm weather and flowers to our neighbourhood. It was a great chance to get out and explore the local cherry blossoms.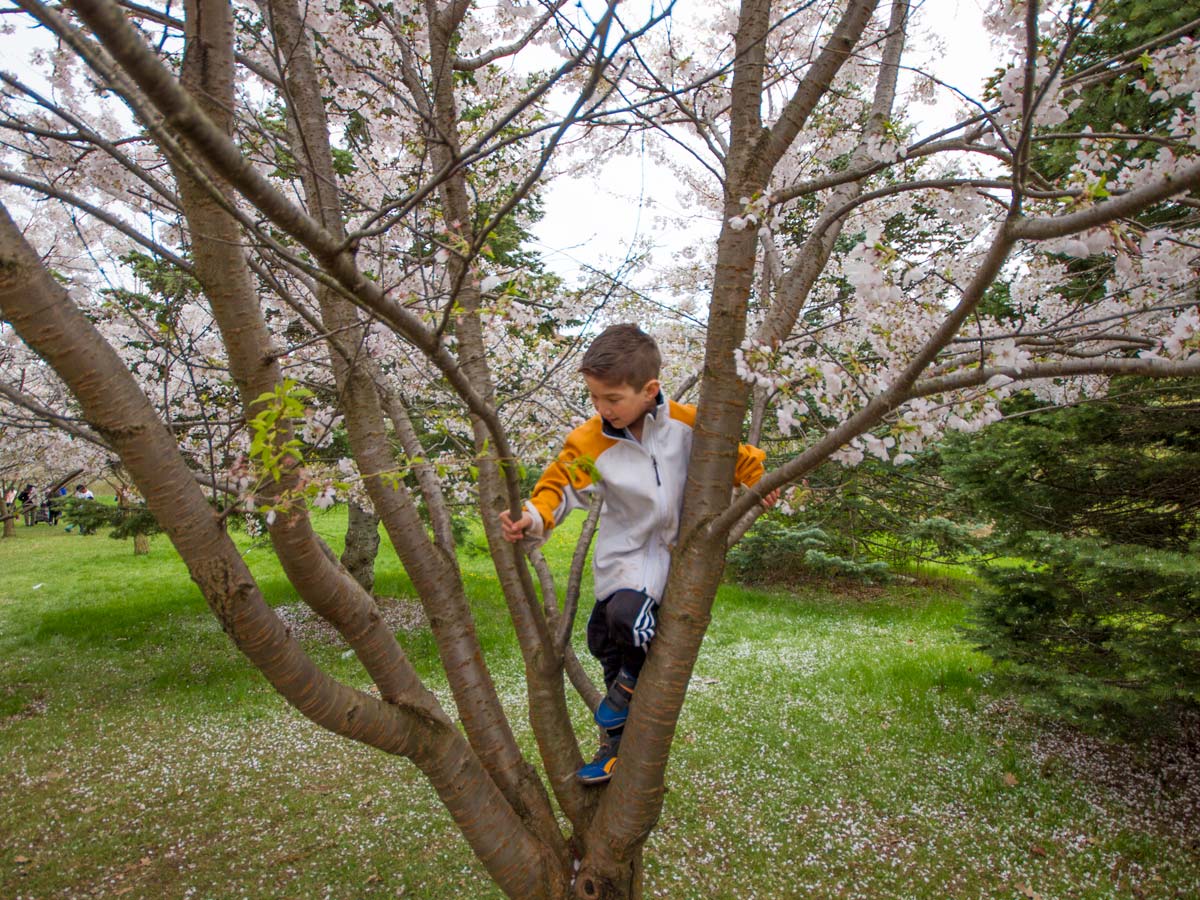 We also got to shake off the dust on our bikes and head to Island Lakes Conservation Area in Orangeville, Ontario for some hiking and biking.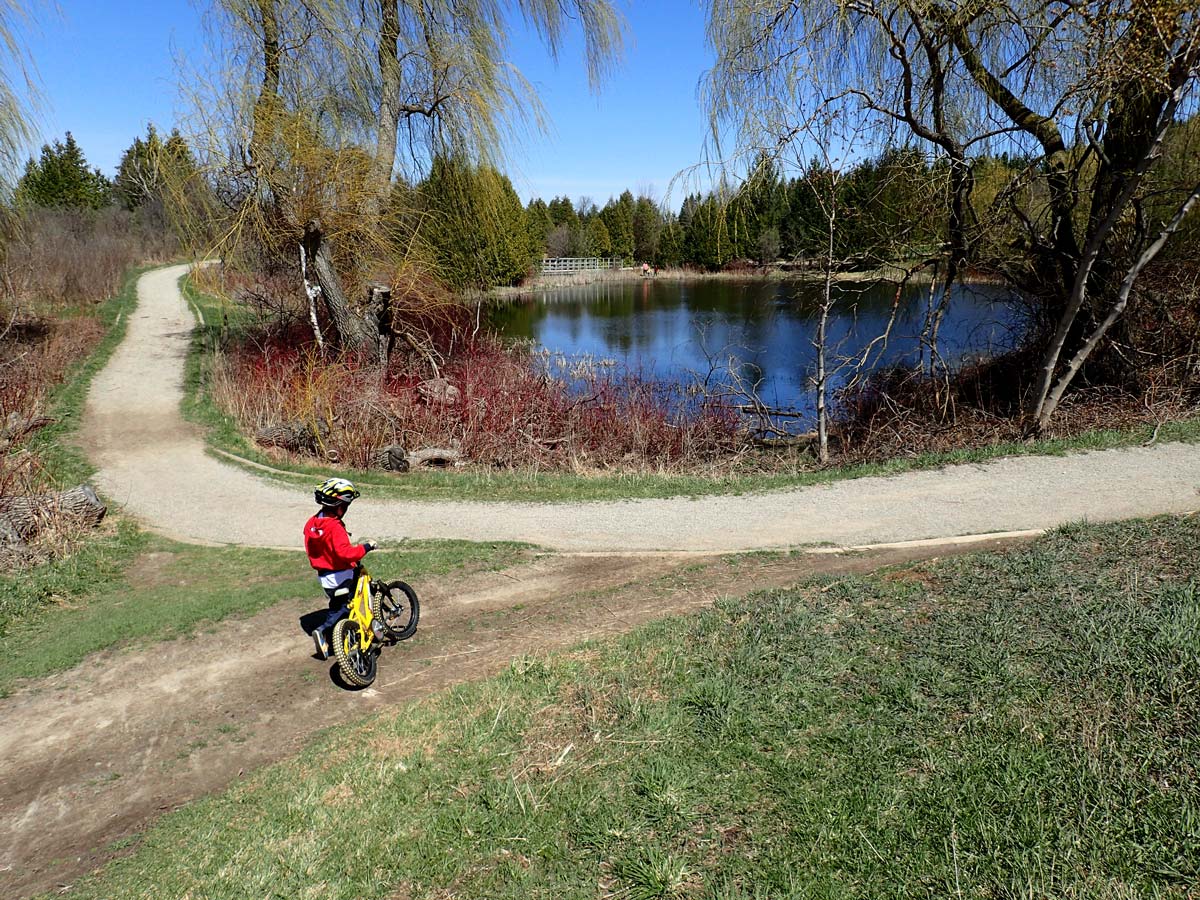 But the big hit for May was our 2 week trip to Peru. We explored Lima, went sandboarding in Huacachina, hiked around Machu Picchu, and saw the Andean Condors in Colca Canyon. What an adventure! You can check out all of our Peru experiences here.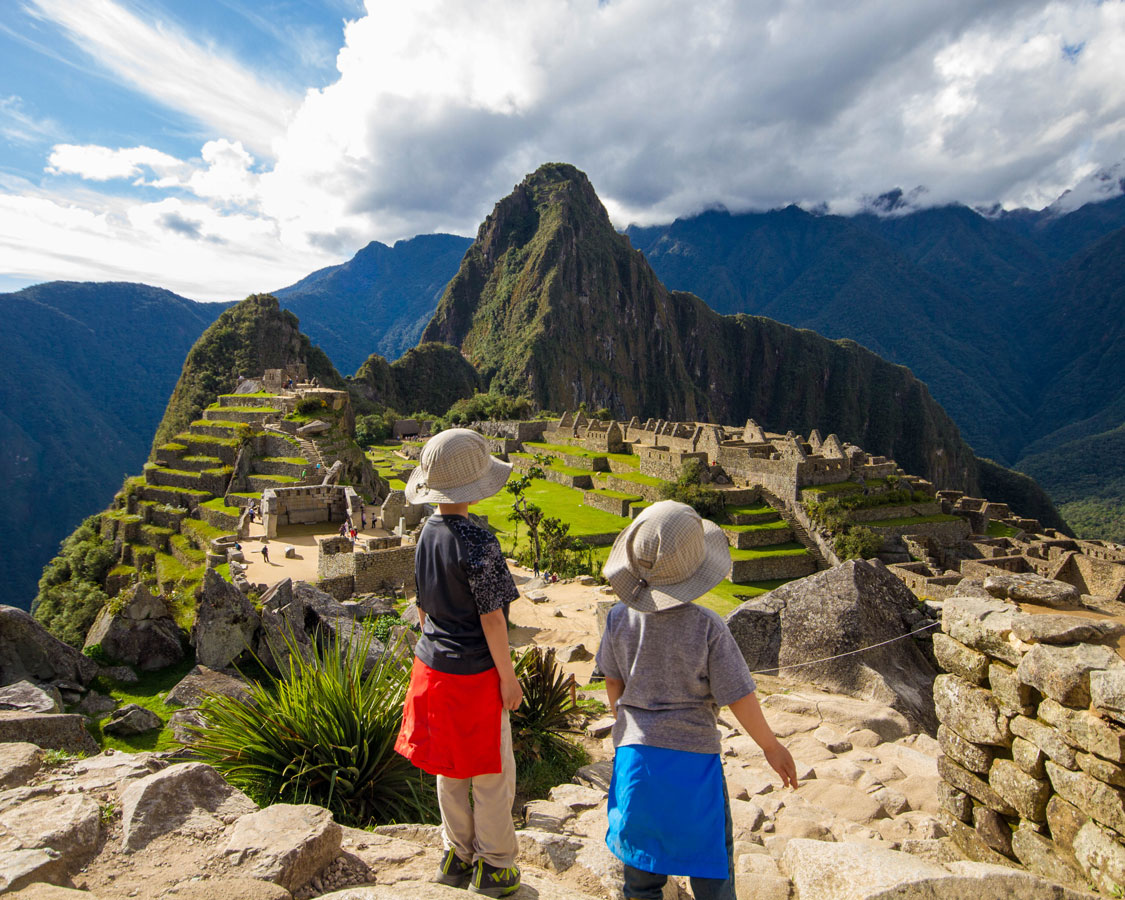 June Sauble Fun
A good portion of June was spent recovering from our experience in Peru. But that doesn't mean we didn't have time for some fun! We made our annual family trip up to our favourite Ontario beach, Sauble Beach. We had some fun in the sand and waterfalls and ate way too much ice cream.
We also had great fun watching both the boys perform at their spring concerts. They know how to own the stage!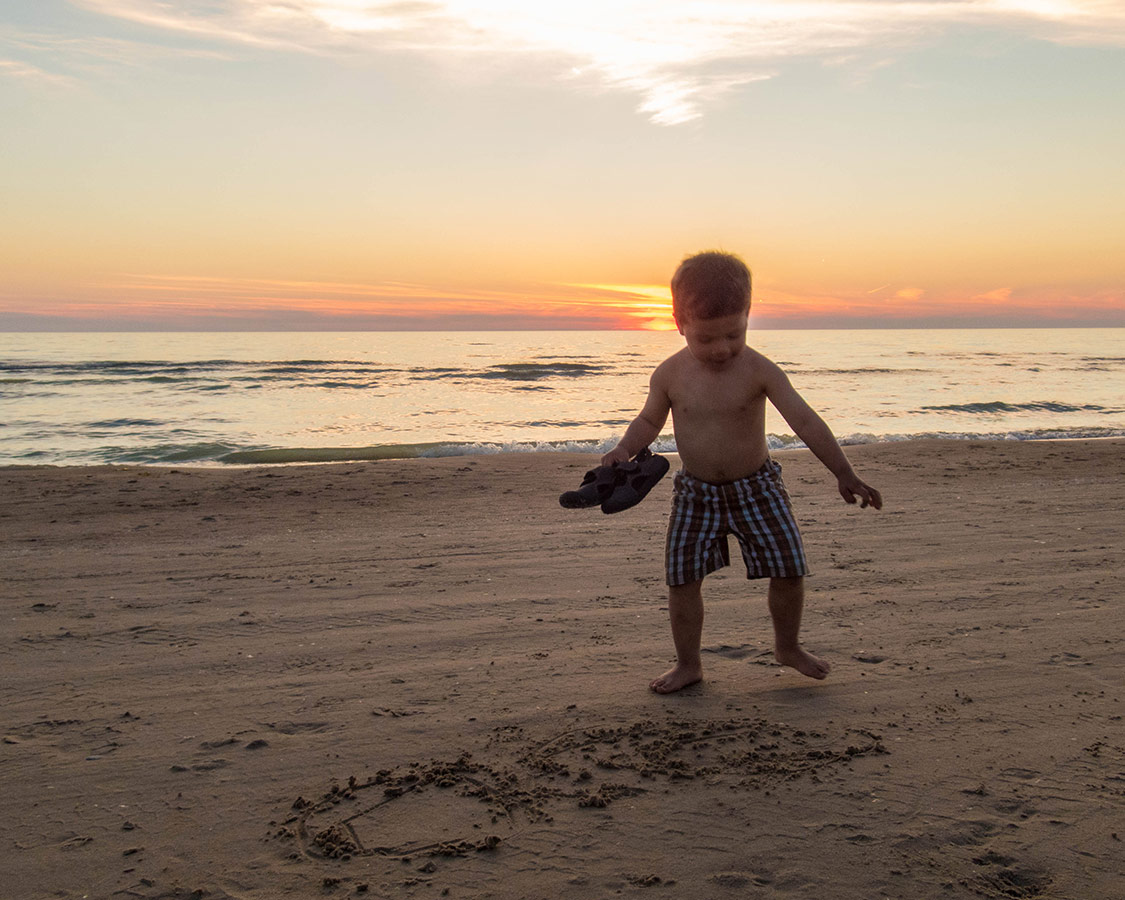 July Camping and a Harry Potter Wedding
July was blessed with the absolutely amazing weather. And with July 1st being Canada's 150th Birthday, there was no better place to celebrate than in Canada's Capital, Ottawa.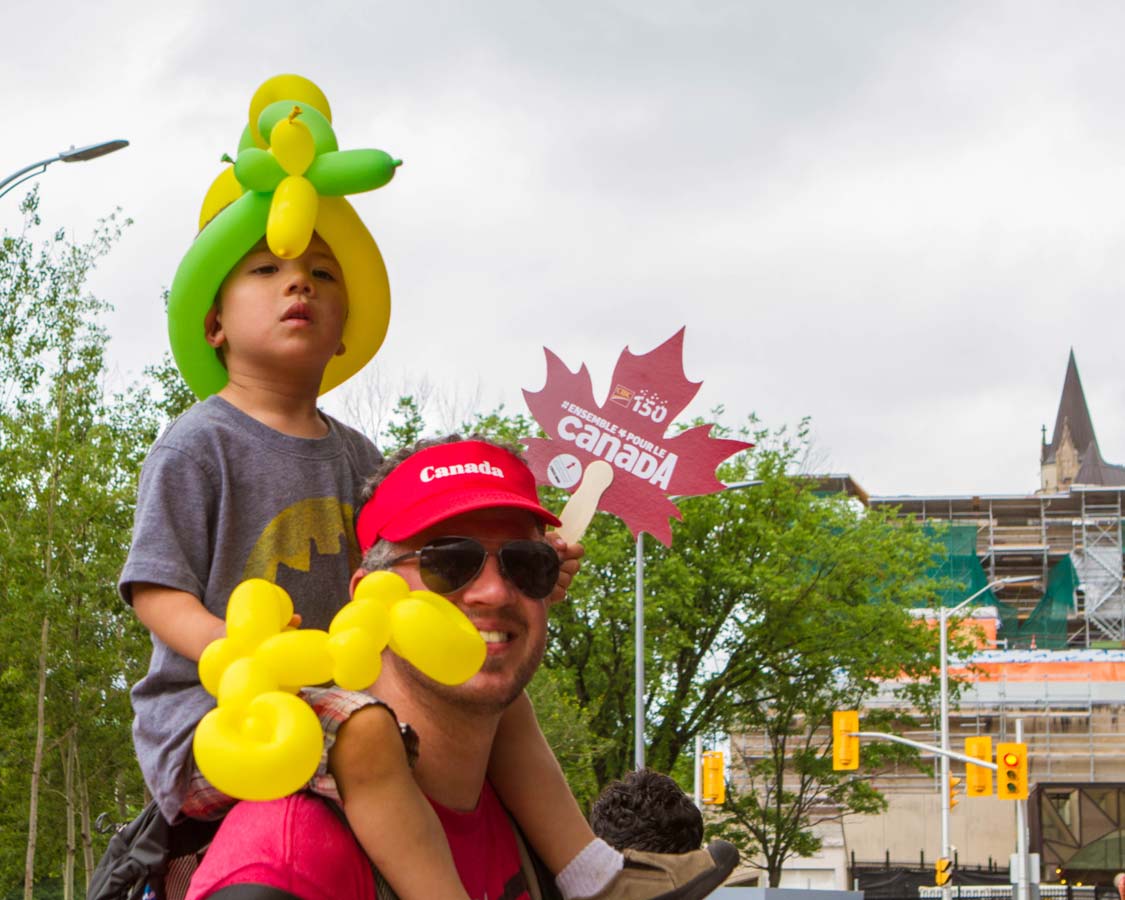 While we were in the Ottawa Valley, we took the time to partake in one of our favourite activities, caving, at nearby Bonnechere Caves. We also got to spend a few nights camping at Bonnechere Provincial Park.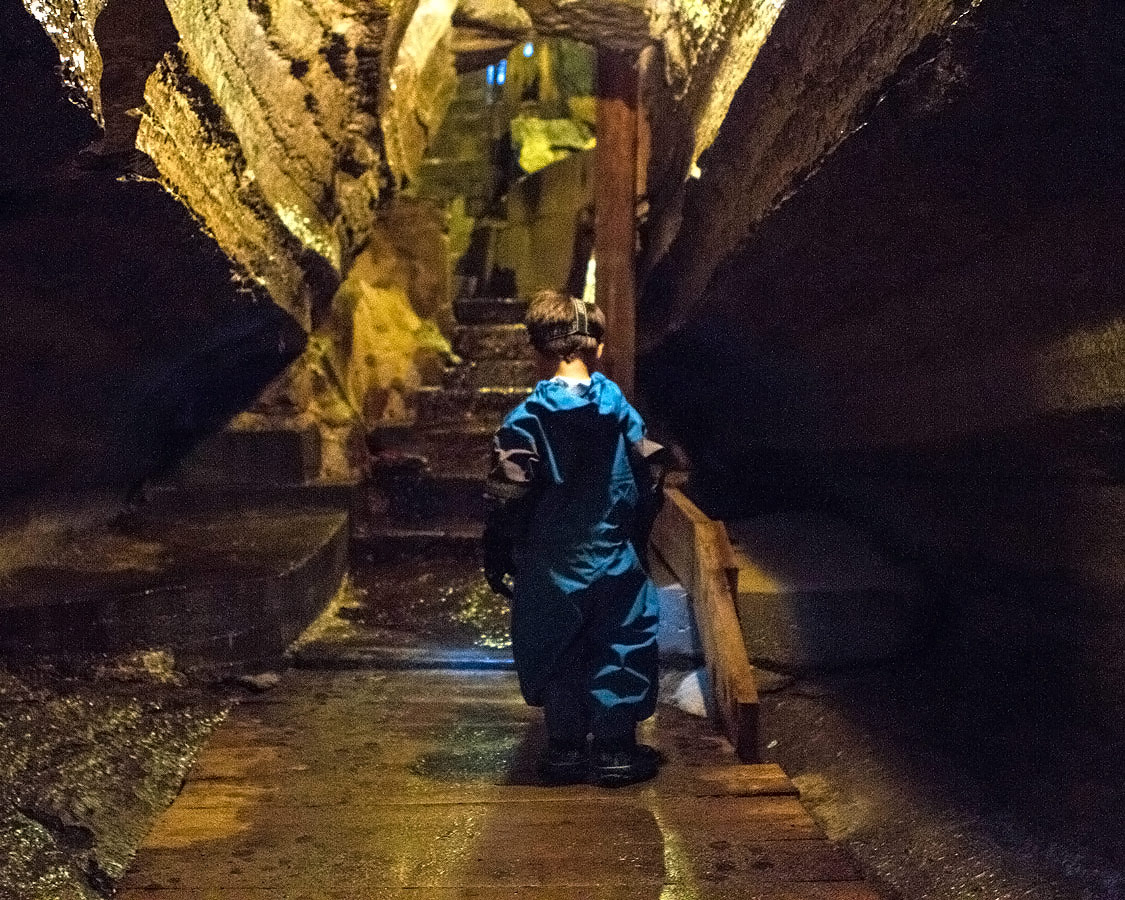 The following weekend we made our way towards Long Island New York to join Christina's cousin Stephanie for her wedding. On the way, we decided to stop and camp for a few days at Letchworth State Park and spend some time rafting the Letchworth River and exploring some of the incredible waterfalls of Upstate New York.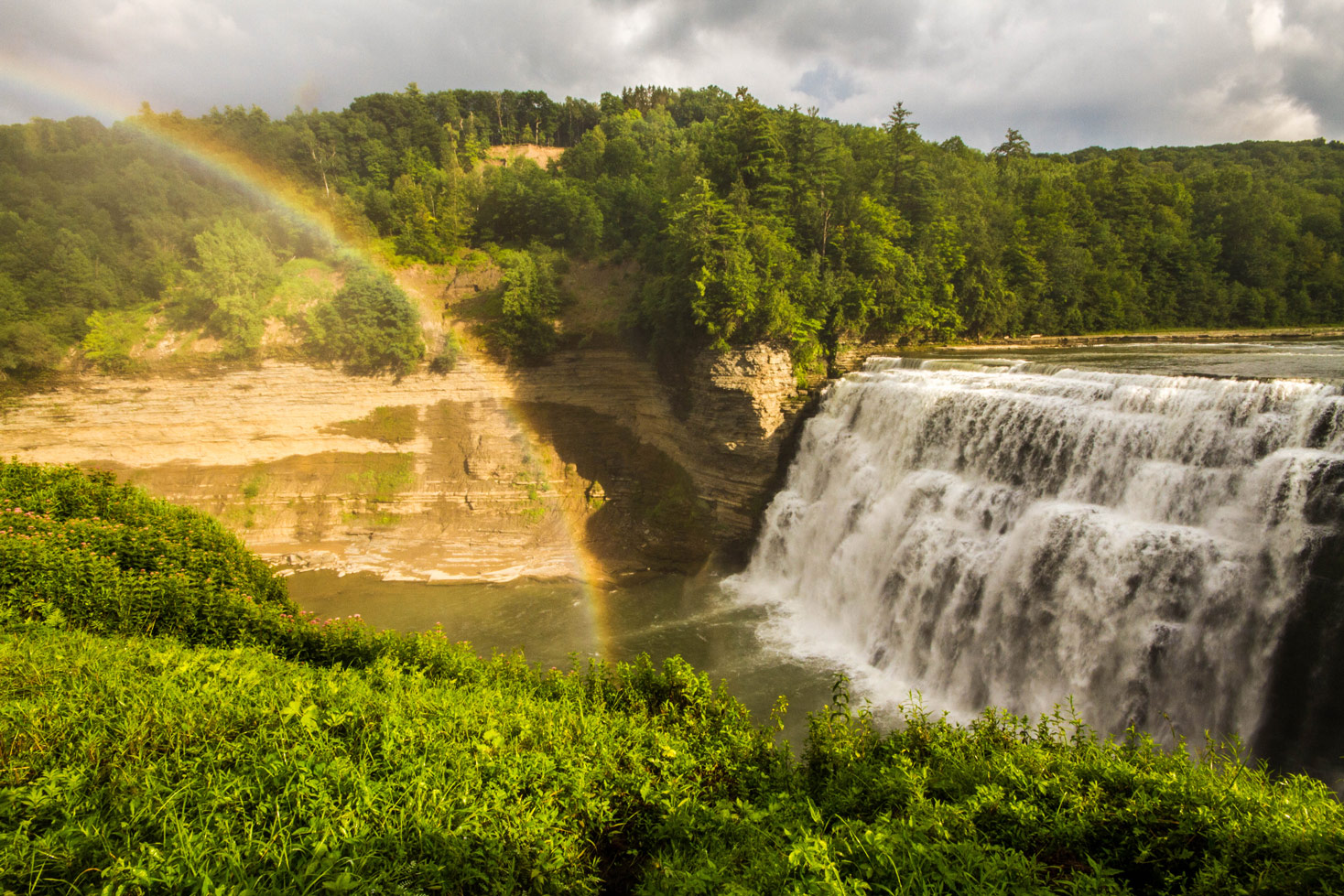 We took our time exploring Long Island. Including a stop at the Long Island Children's Museum for some play and learn time. But the real treat was the wedding. The couple was glowing. But that might have been due to the magical potions being used. After all, it was a Harry Potter wedding!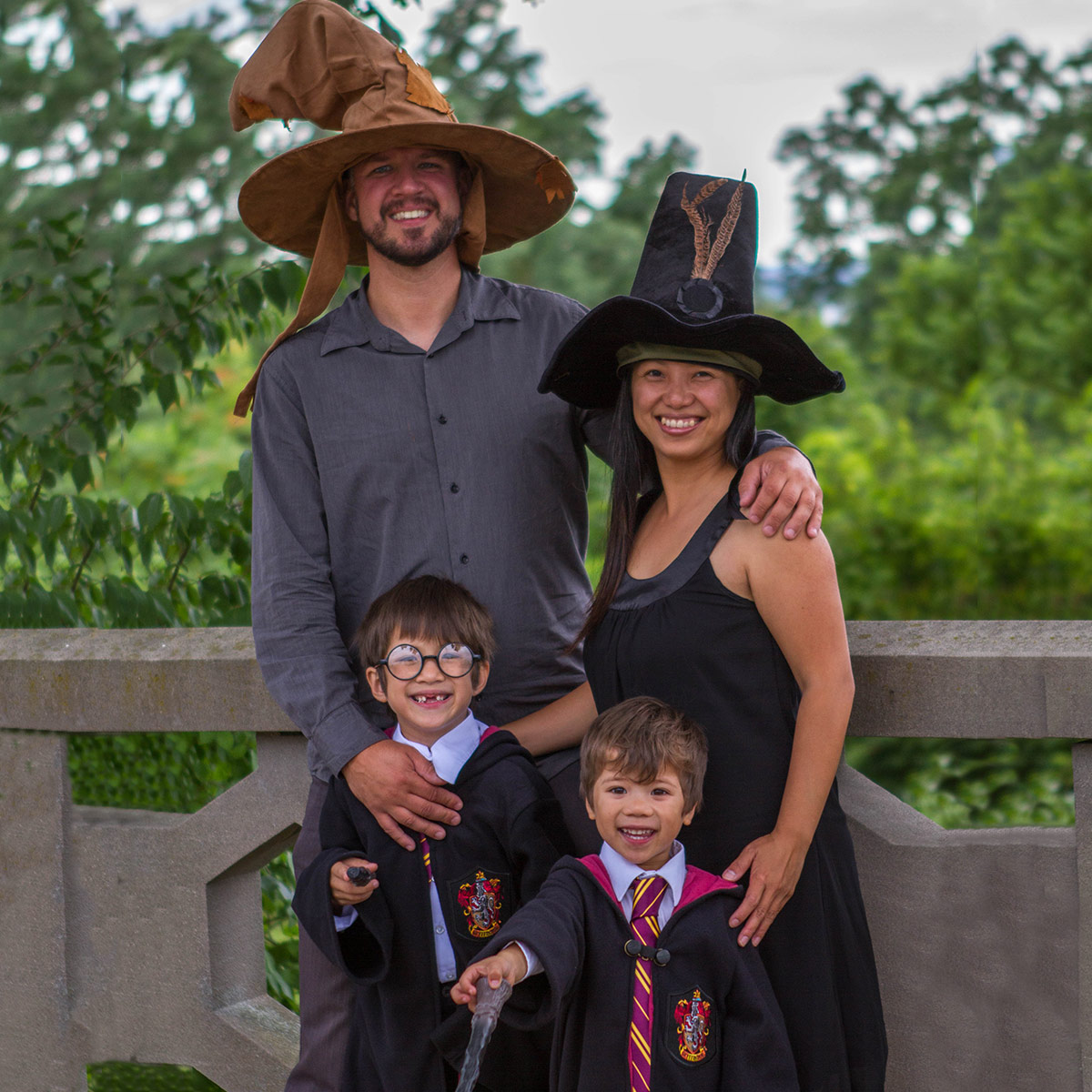 August Camping, Road Trips, and More Camping
August is when the back-to-school panic starts to set in. We were confronted with how little time was left before we would be saddled with hockey practice, swimming lessons, school hours and homework. So we figured we would make the most of the last month before the madness began.
We started August with a trip to Silent Lake Provincial Park near Peterborough, Ontario. We spent a few nights camping and swimming.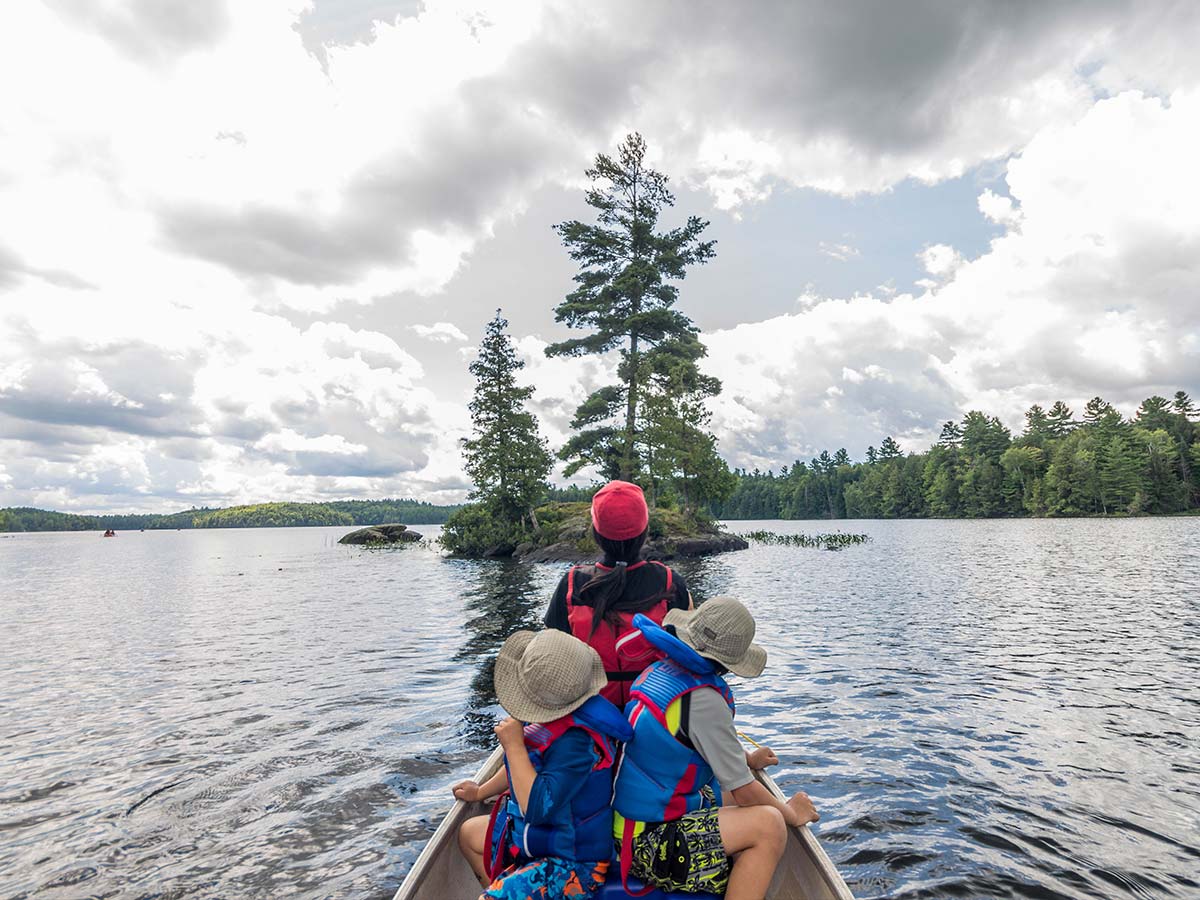 With C still in school, I took D to meet some of his cousins for some fun in downtown Toronto. We visited the CN Tower and Ripley's Aquarium. We kept falling behind the group as D just couldn't take his eyes off of all the colorful fish. I think D is going to LOVE snorkeling in the Philippines!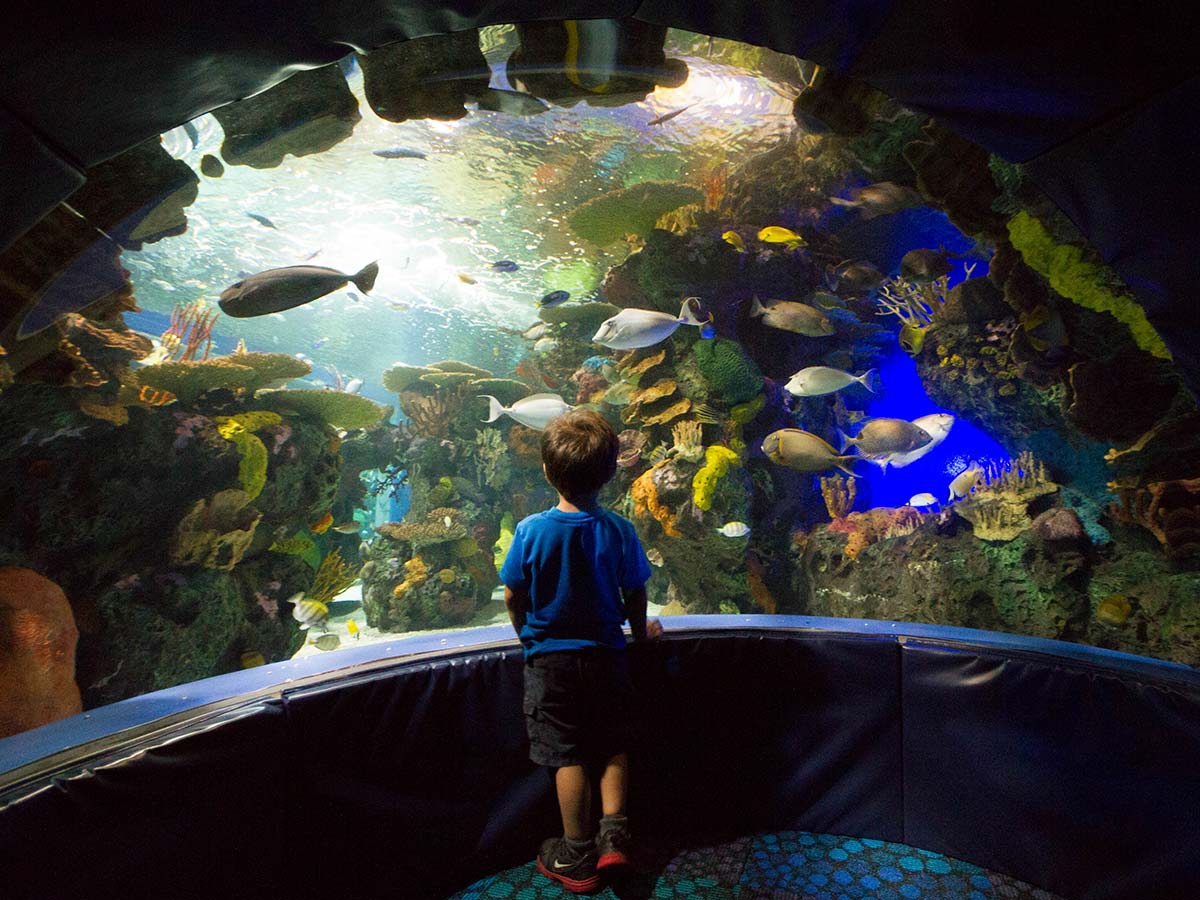 Later that month the boys both took part in the Shufelt Kids Triathlon in Peterborough, Ontario. This amazing event is run entirely by volunteers who look to inspire active lifestyles in children. Both the kids did amazing and D took home second place in the boys 3 and under division.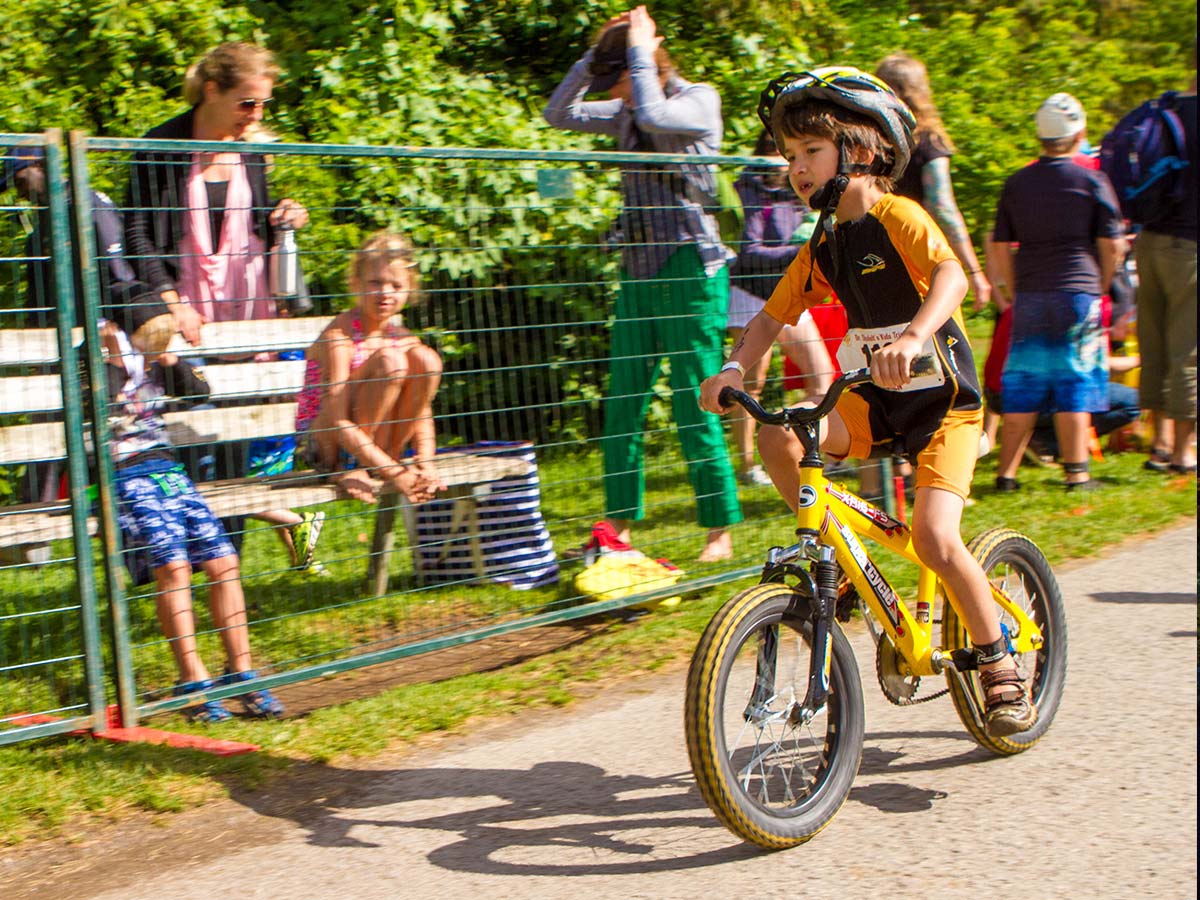 If that wasn't enough, we decided that we would pack ourselves into our car and head out on a 12 day Northern Ontario road trip. We drove to Georgian Bay Islands National Park. Our trip started out with some luxury in one of their beautiful lakeside cabins.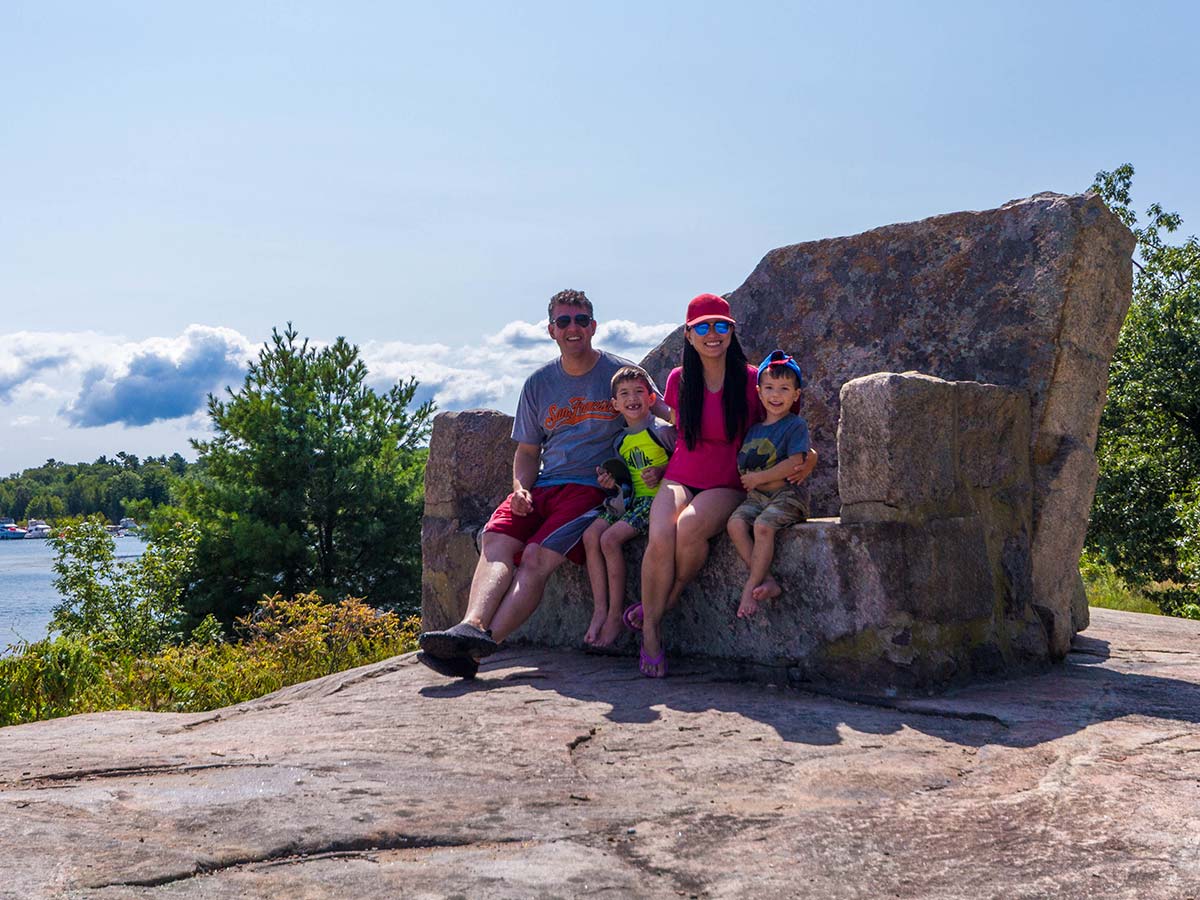 After a few days exploring, we made our way further north to Lake Superior National Park and spent two days camping and hiking along the water.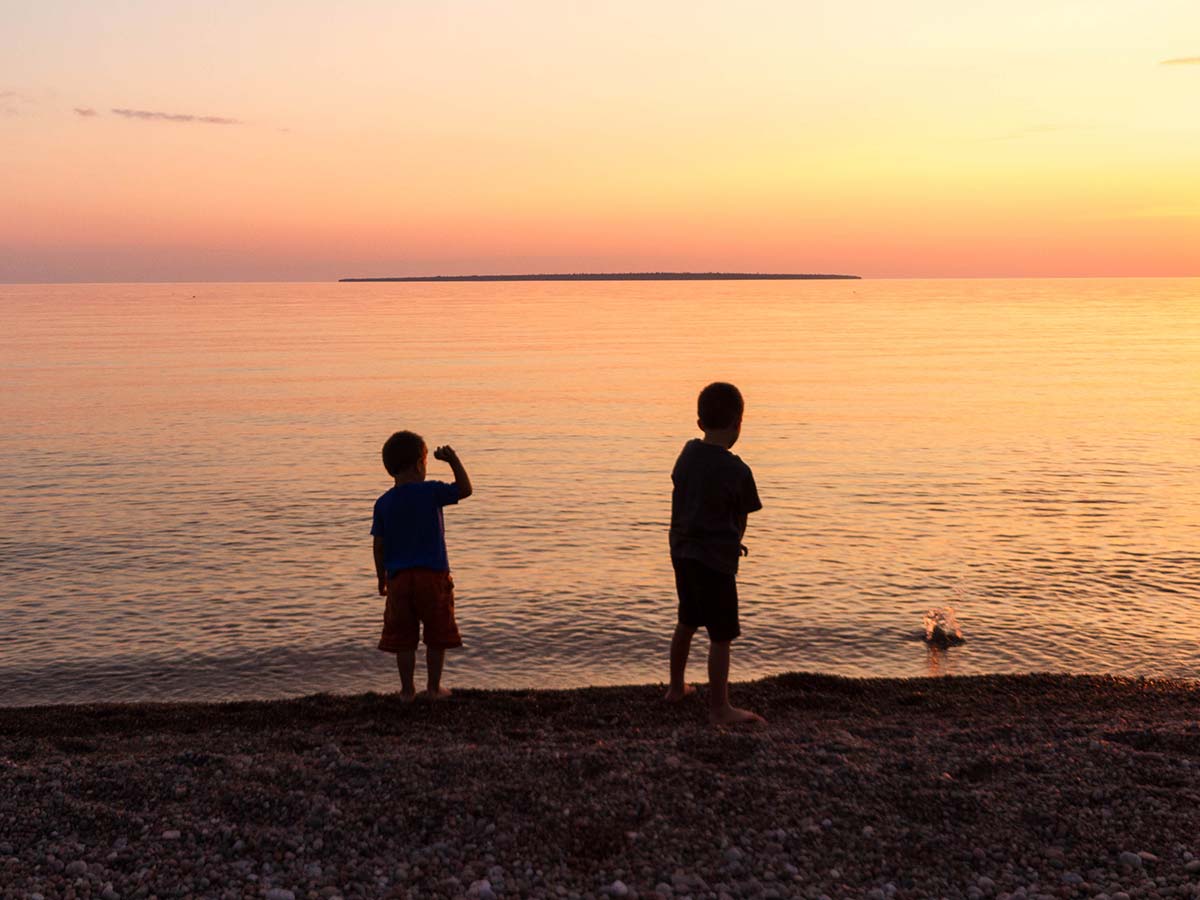 Then we completed the 1,100 km one-way trip to Pukaskwa National Park. This beautiful place completely defied our expectations and it deserves far more fame than it has.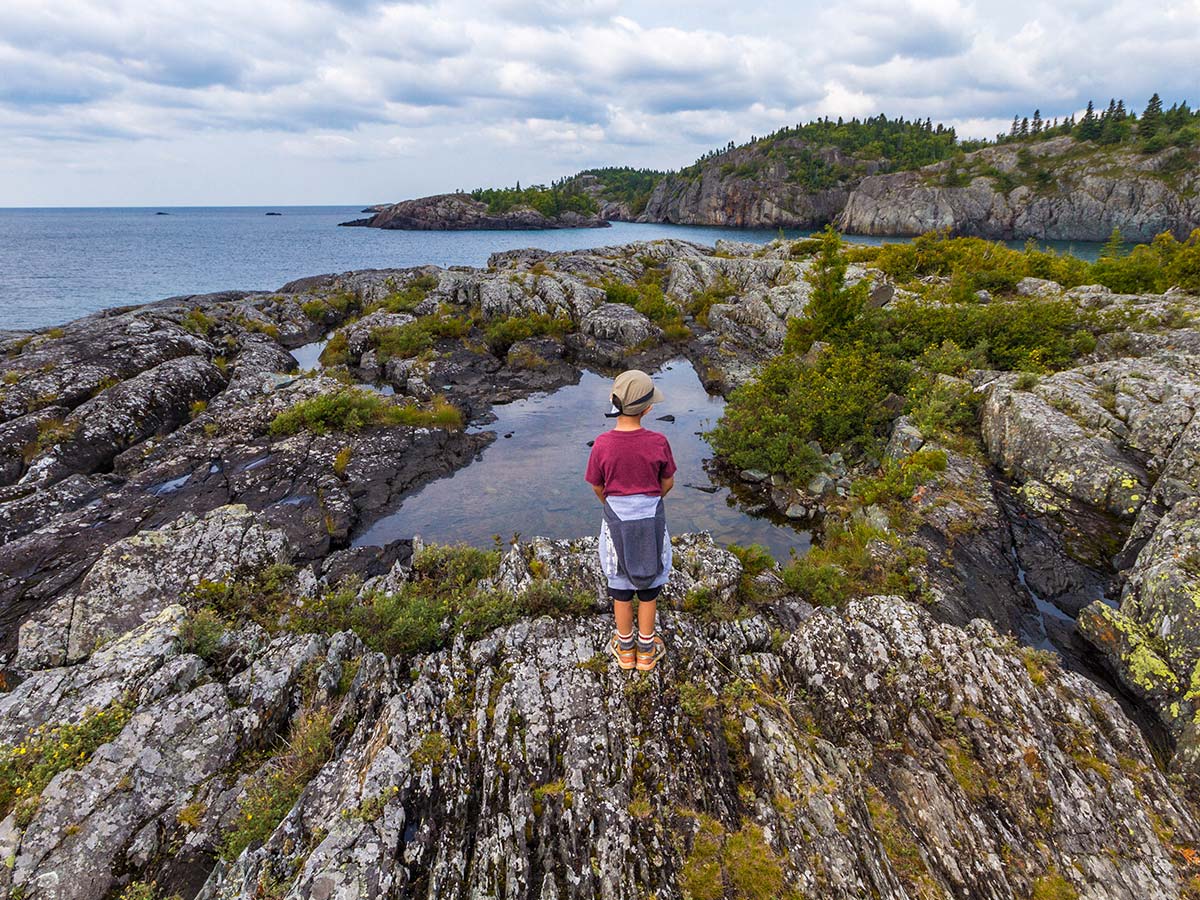 After our time in Pukaskwa, we began making our way south again, hampered only by a stop in Wawa to replace a dead car battery. But we were on a roll, so we drove to Manitoulin Island to experience some stargazing at Gordon's Park dark sky preserve and capture some of the other features that make Manitoulin Island so amazing.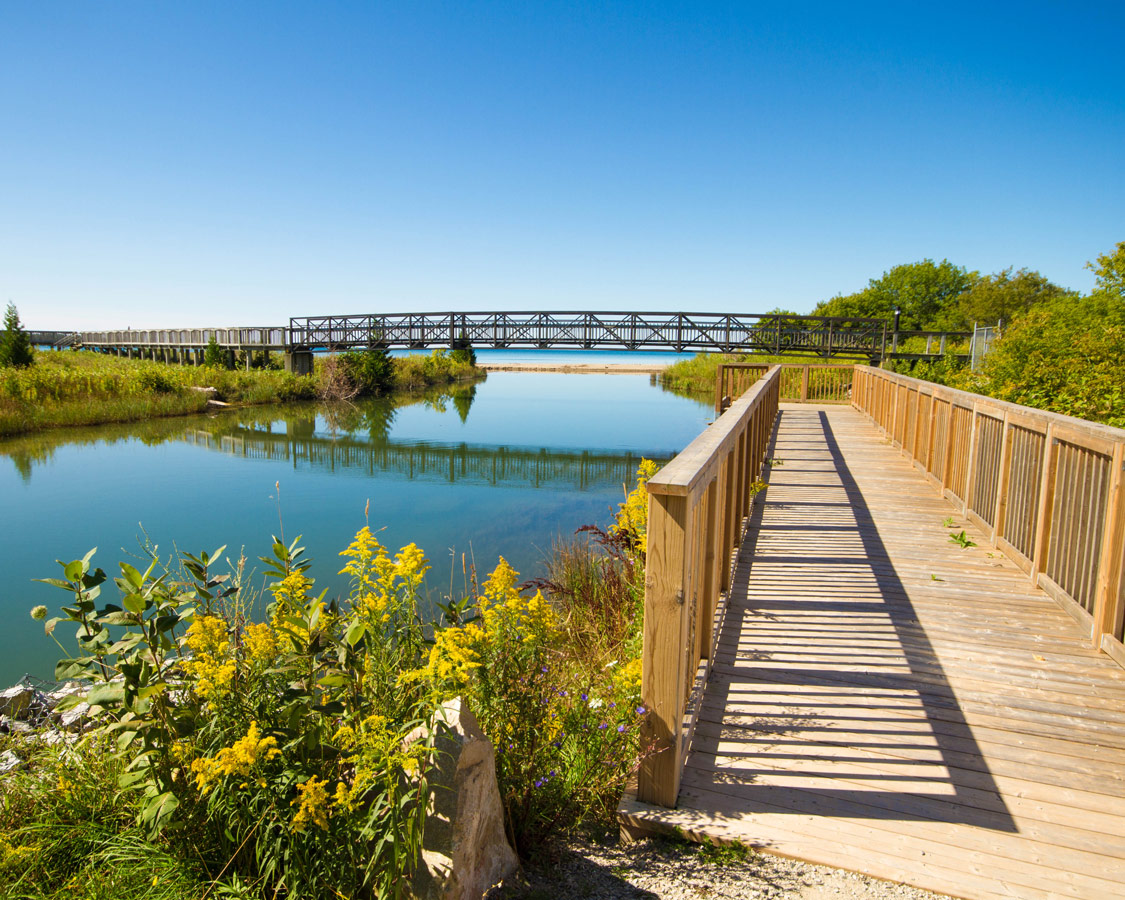 We then took the Ms Chi-Cheemaun Ferry across Lake Huron to Tobermory. We took in one of Ontario's most popular National parks, Bruce Peninsula National Park. And being right on the Peninsula, we also spent a day exploring Flowerpot Island, and the rest of Fathom Five National Marine Park.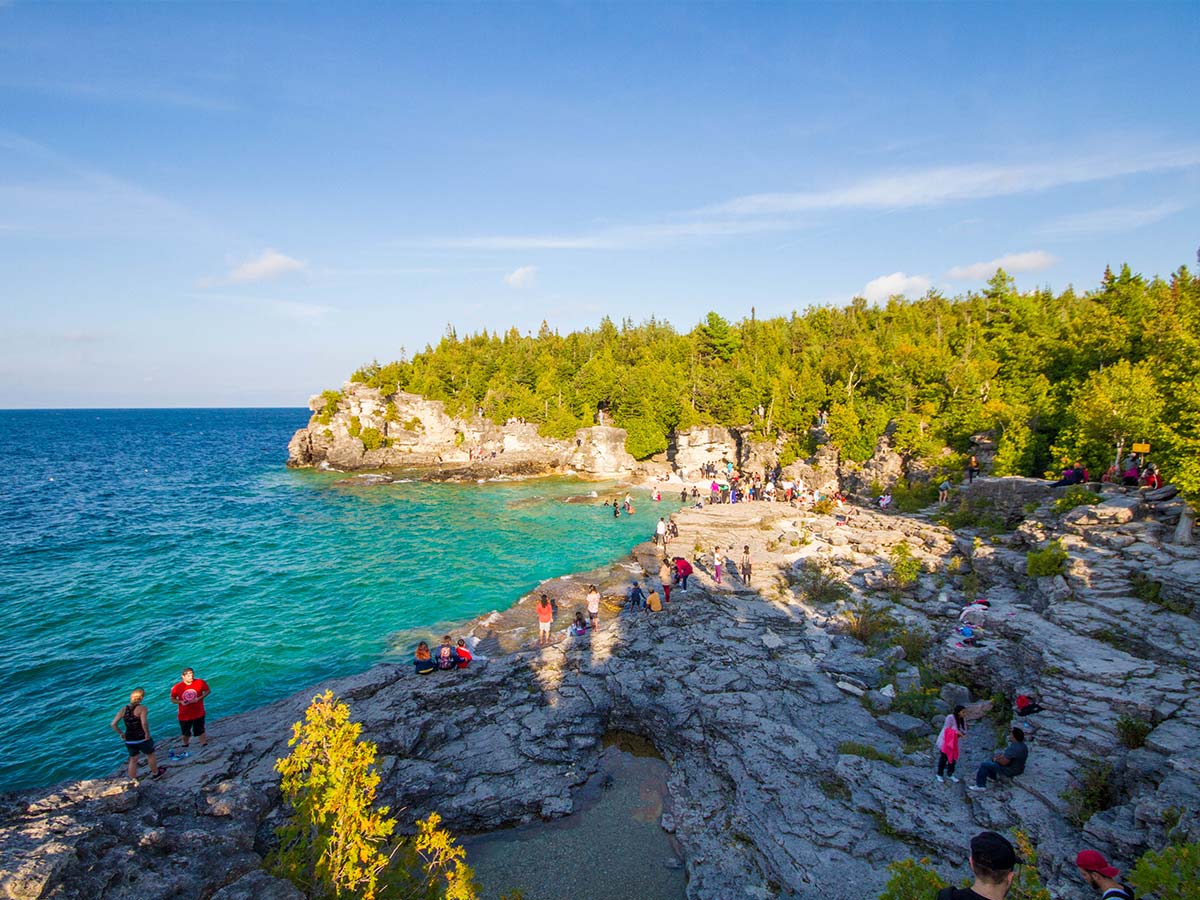 Exhausted after a 2,500 km road trip, we made our way home. The boys went to their Grandparents for a few days while Christina and I went to work in Niagara-on-the-Lake. It was a great chance to experience one of Ontario's most famous towns. And drink some amazing Canadian wine!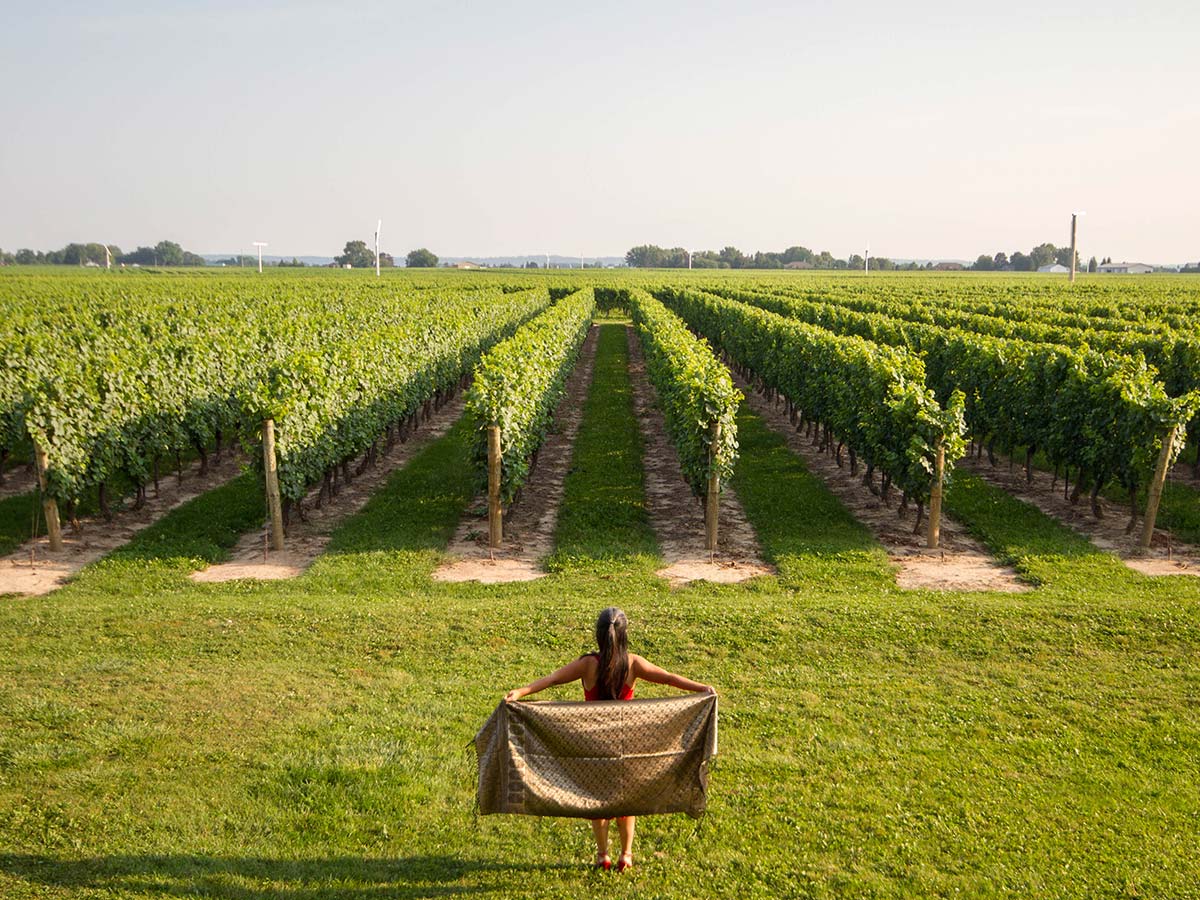 September Back-to-School Shenanigans
Still recovering from our epic August, we woke up and started the beginning of our back-to-school routine. Breakfast, pack lunch, get the kids to school, work, pick the kids up from school, make dinner, wash, rinse, repeat. But September is also a time of celebration and learning. D's birthday is in September and at 4, he was becoming the big boy!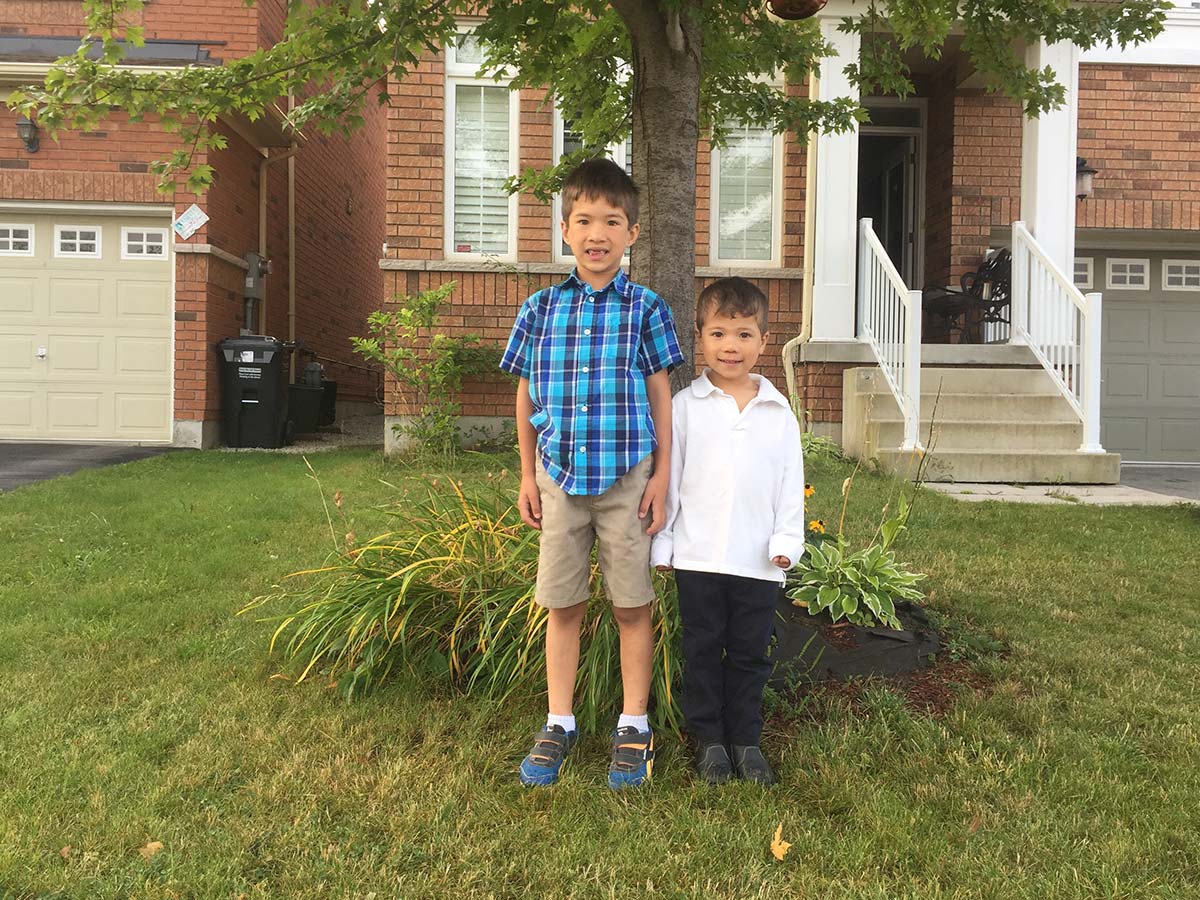 And we were still celebrating the amazing weather. And we decided that the perfect way to spend our weekends, rather than go out grocery shopping, was to hit the rivers and lakes of Ontario's Muskoka region on some incredible cruises. We joined Muskoka Steamships for a ride through history in Huntsville. And on to Bracebridge with a Lady Muskoka tour of Millionaire's row. We also managed to squeeze in a third cruise with Island Queen Cruises. Three ships, all very different and amazing experiences.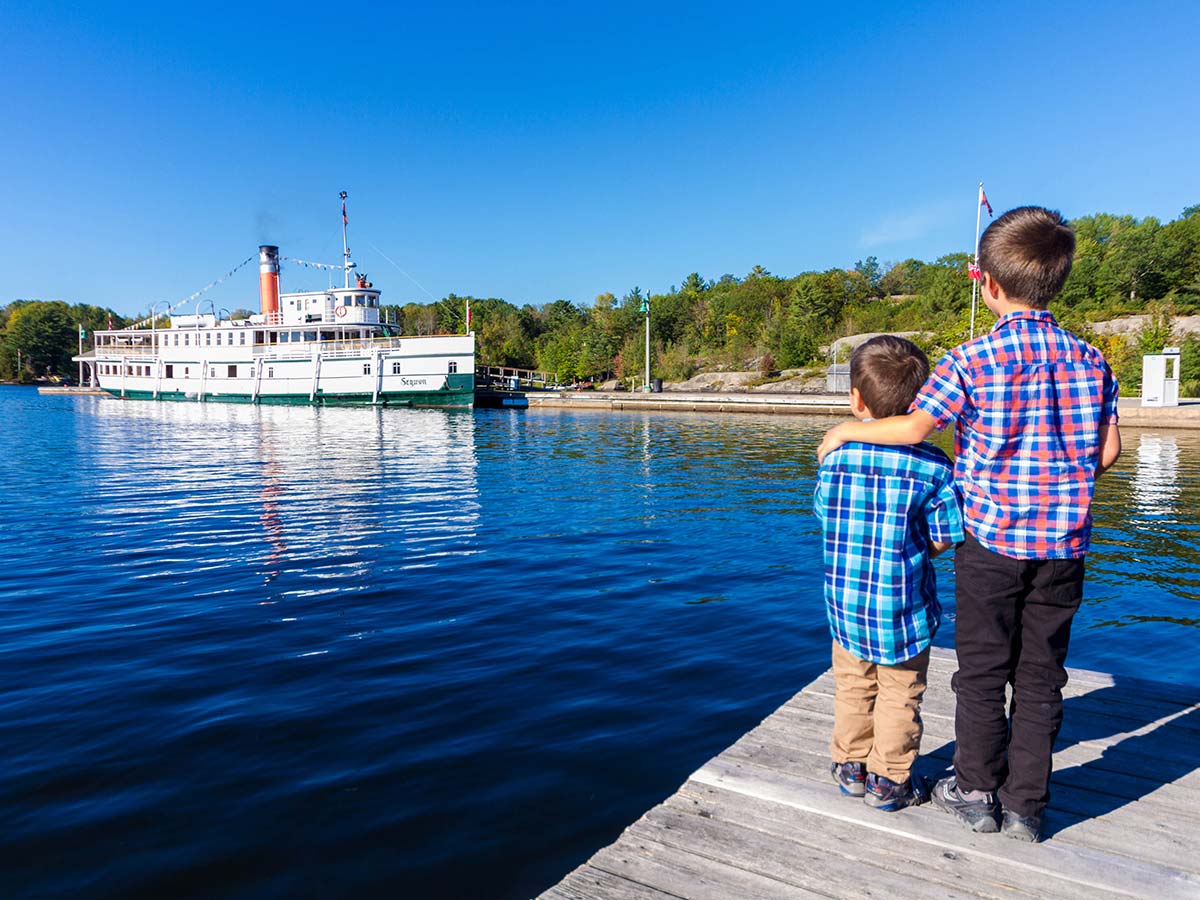 October Fall Festivals
In October the leaves began to turn. And with all the rain we had during the summer, they put on a brilliant show. We relaxed locally through much of the month spending our time at the Terra Cotta Ontario Fall Festival, and the Norwood, Ontario Fall Fair.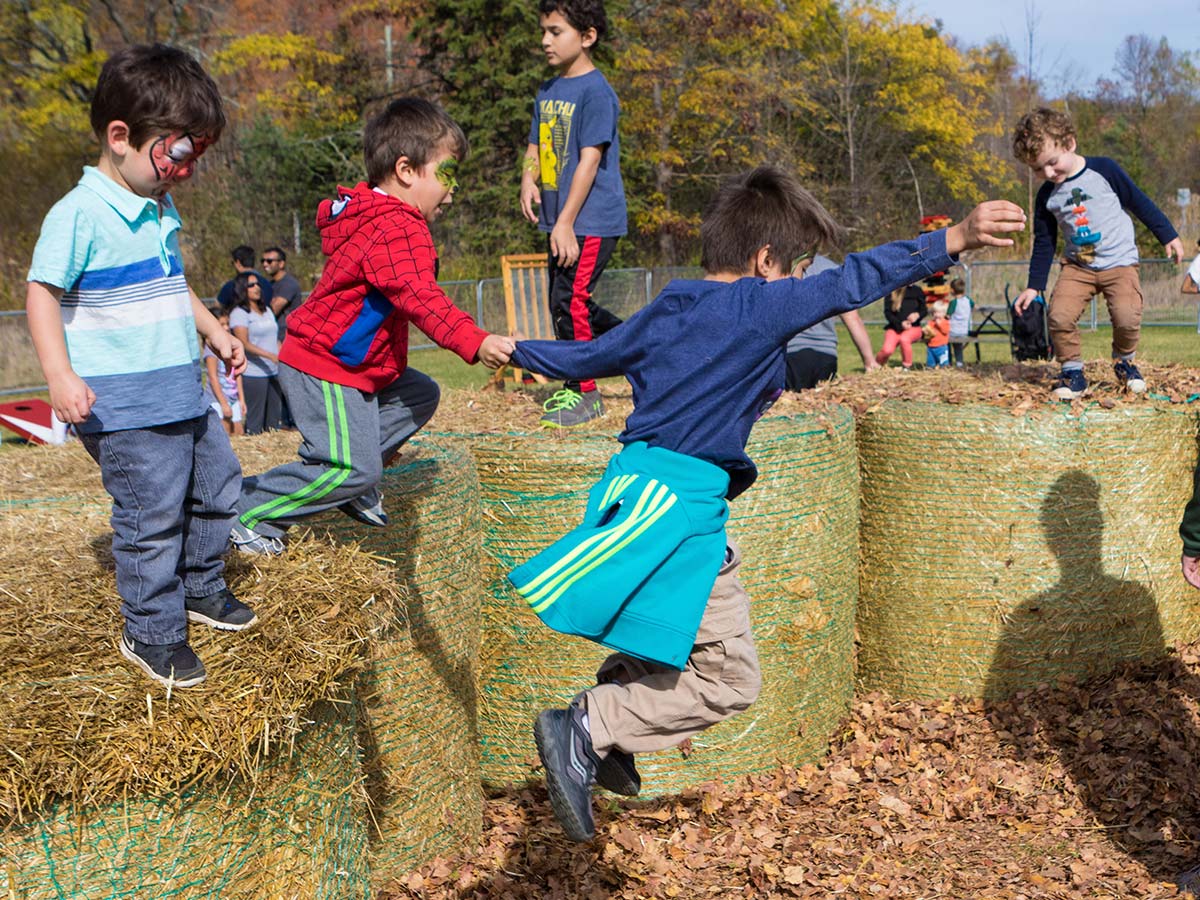 We also spent a fantastic Thanksgiving weekend where we went apple picking with my sister and her family. Apple picking has always been one of our favourite fall activities.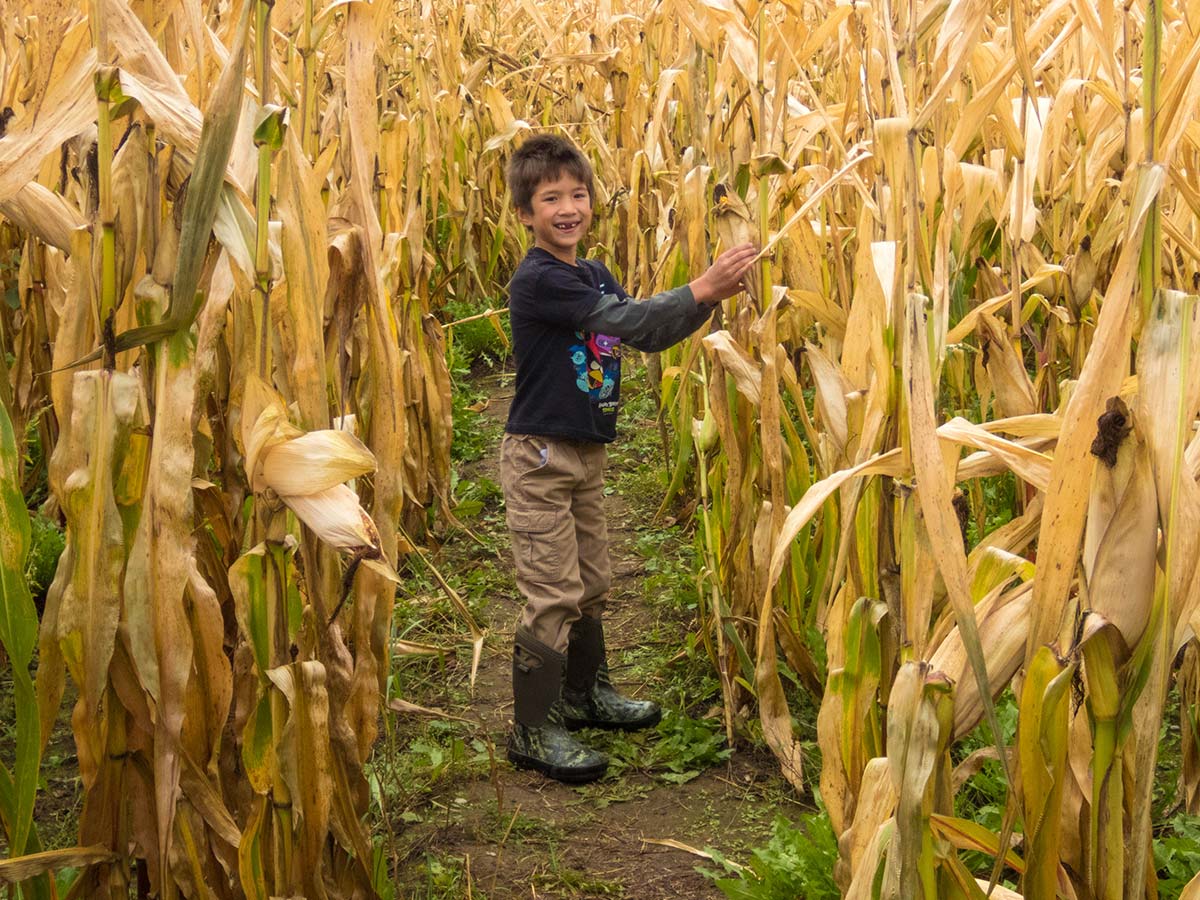 Not willing to spend a month without travel though, Christina up and went to Austin, Texas for a weekend to experience some of the city's famous food scene!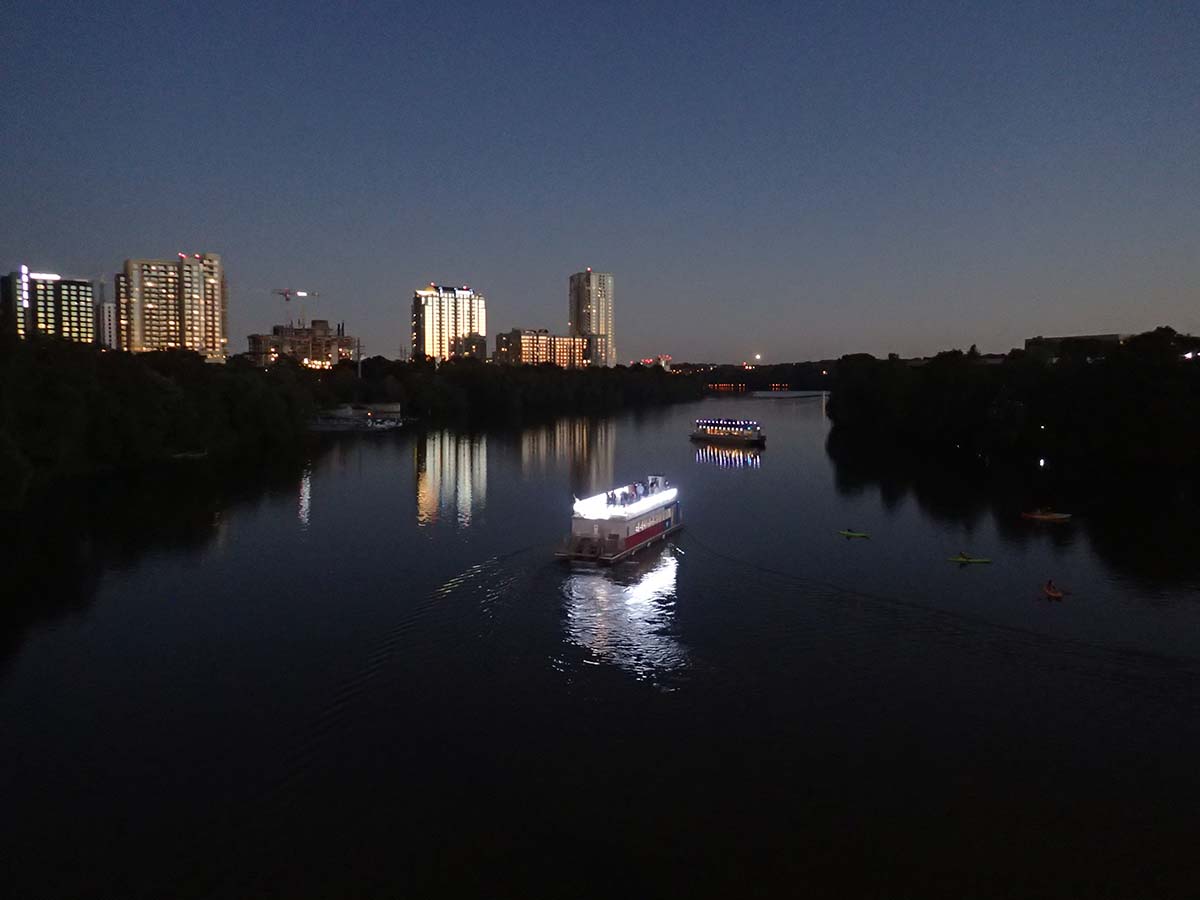 November Food and Brain Candy
Finally on to November. C and I worked with the Sony Centre for the Performing Arts and the team at Brain Candy Live! We had our first giveaway on our website where two lucky winners had a chance to see Adam Savage of Mythbusters and YouTube star Michael Stevens in their science extravaganza show. It was a riot. C and I are both huge science nerds, so watching these experiments live was a blast. While we weren't able to take photos during the show, we did snap a few during the pre-show where C and I got to eat some mealworms and crickets!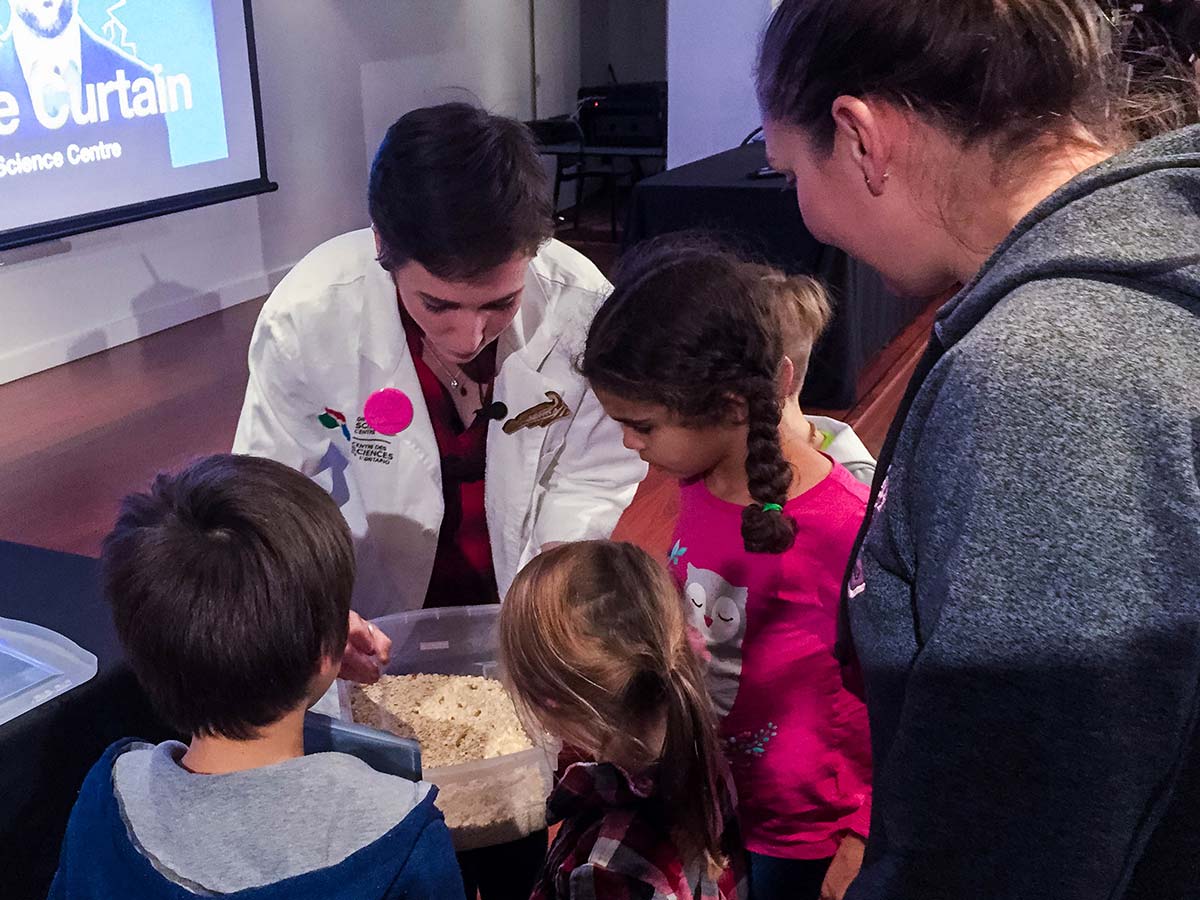 We also joined Tasty Tours for a unique food and history tour of Toronto's popular Kensington Market. We had a riot tasting all the unique eats of the neighborhood and learning so much about how this neighborhood has thrived throughout the years.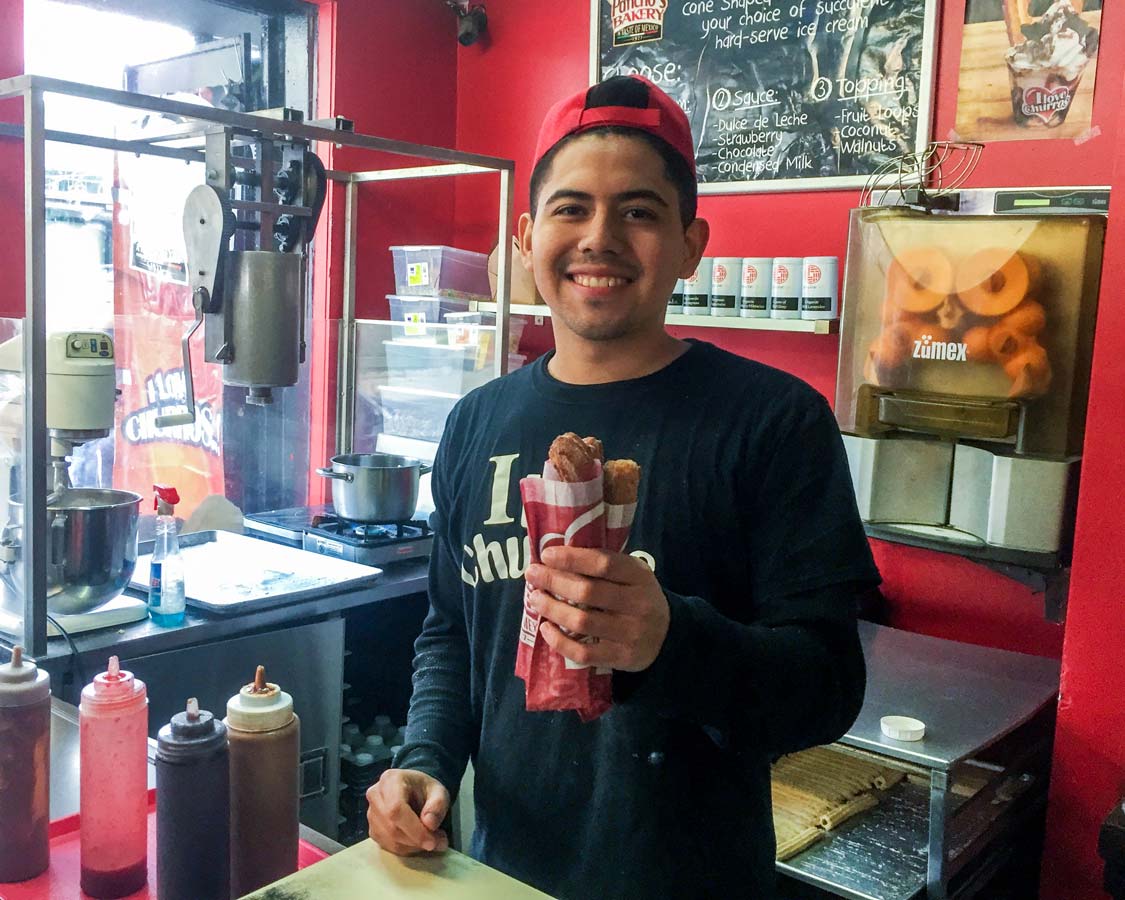 We also celebrated Christina's parents anniversary at the Toronto Filipino restaurant, Tinuno. We were able to eat loads of traditional Filipino dishes. And the best part, you eat with your hands from a communal table covered in banana leaves! The perfect way to prepare for our upcoming trip to the Philippines!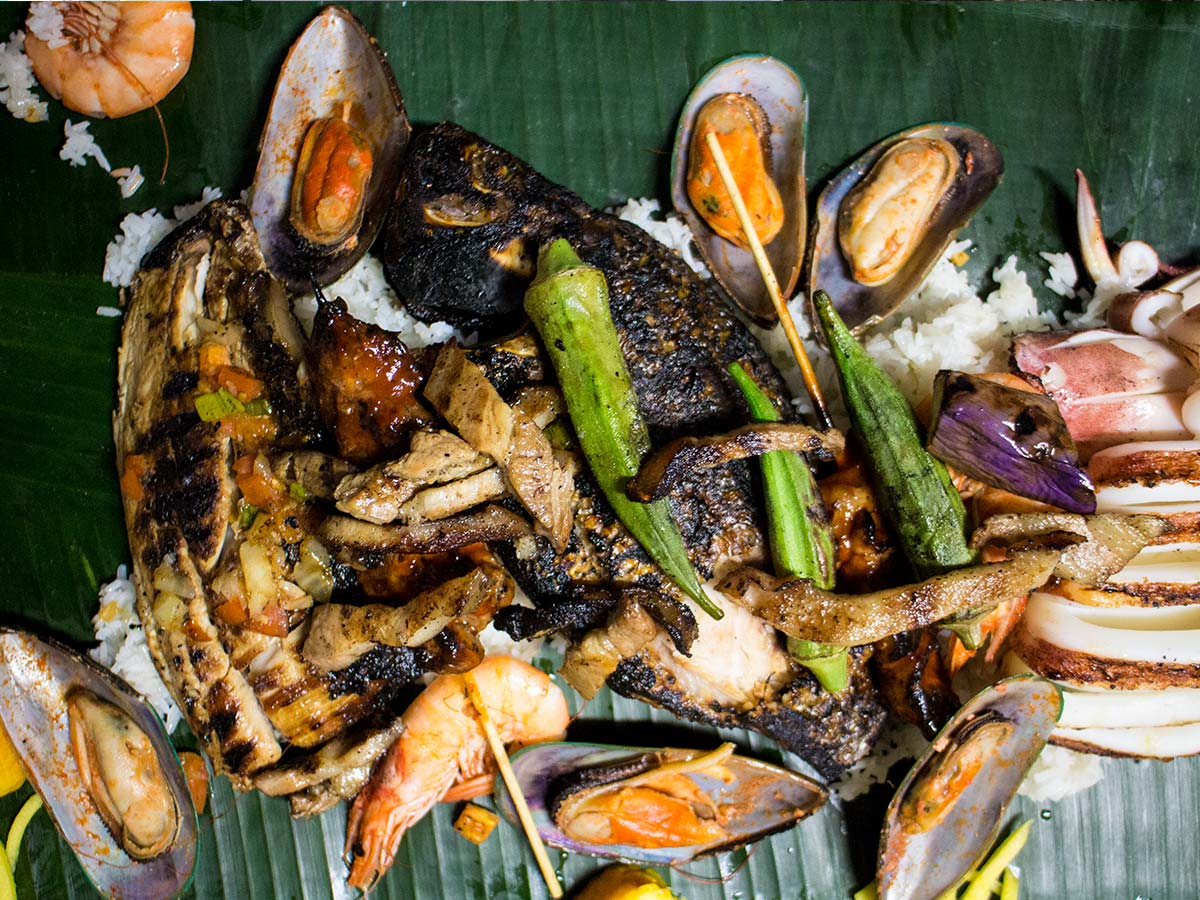 December – Nothing But Preparation
And that brings us to December! During which we have done NOTHING. We are so busy trying to finalize projects and get ready for our trip to the Philippines. I have been neck-deep in photography assignments, Christina is running around finalizing our travel plans, and the boys are spending each night making sure they are being good enough for Santa.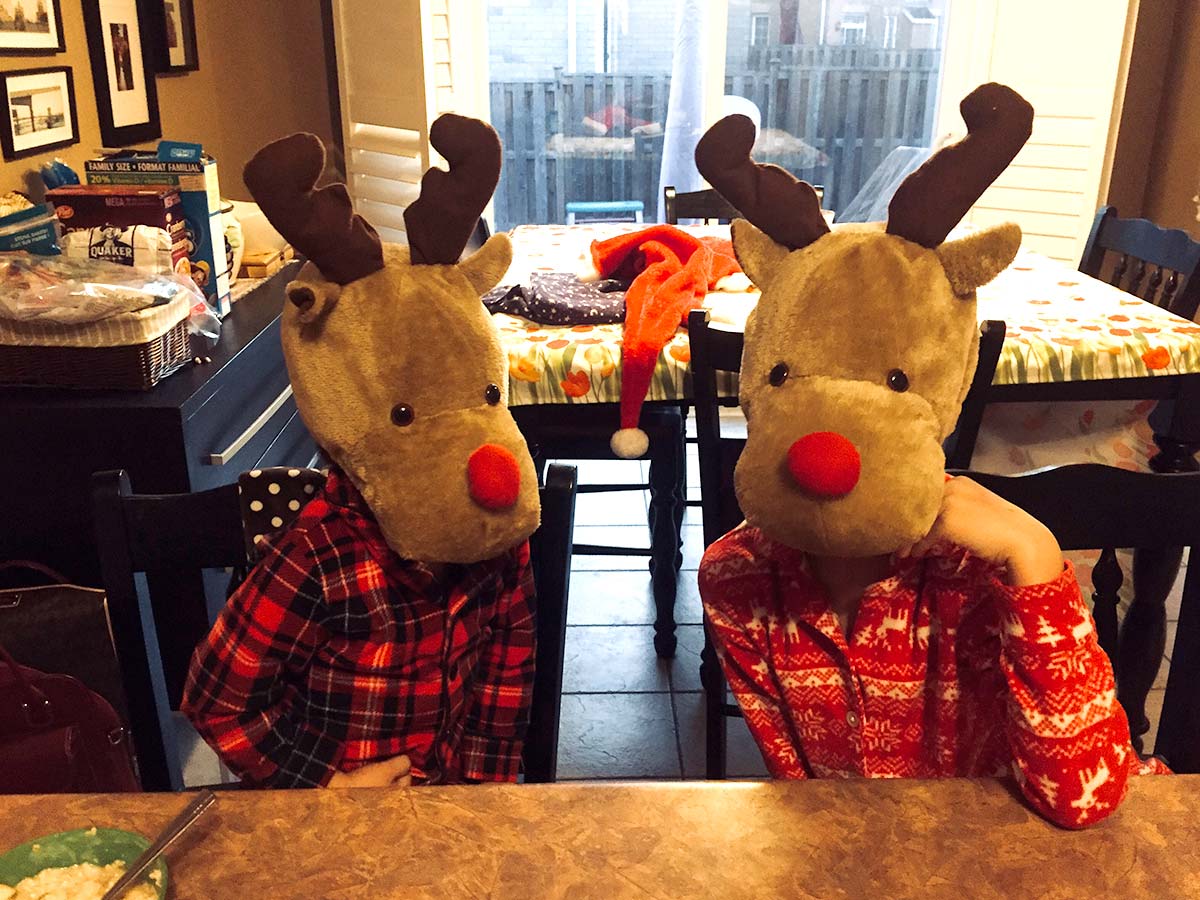 And it's a weird Christmas for us. Because of when we're leaving, we haven't set up a tree or decorated much since we won't really be home to enjoy it. But on a lighter note, we will be spending New Years on the beautiful beaches of Boracay. And we can't wait!
Tell us about your year in travel? What were the highlights? Did you suffer any travel fails? Tell us about it!
Wandering Wagars is a participant in the Amazon Services LLC Associates Program, an affiliate advertising program designed to provide a means for sites to earn advertising fees by advertising and linking to amazon.com, amazon.co.uk, amazon.ca. Amazon and the Amazon logo are trademarks of Amazon.com, Inc. or its affiliates.