Family Travel is our passion. And our 2018 travel adventures were some of the most epic we have ever experienced. 3 continents and 6 countries of excitement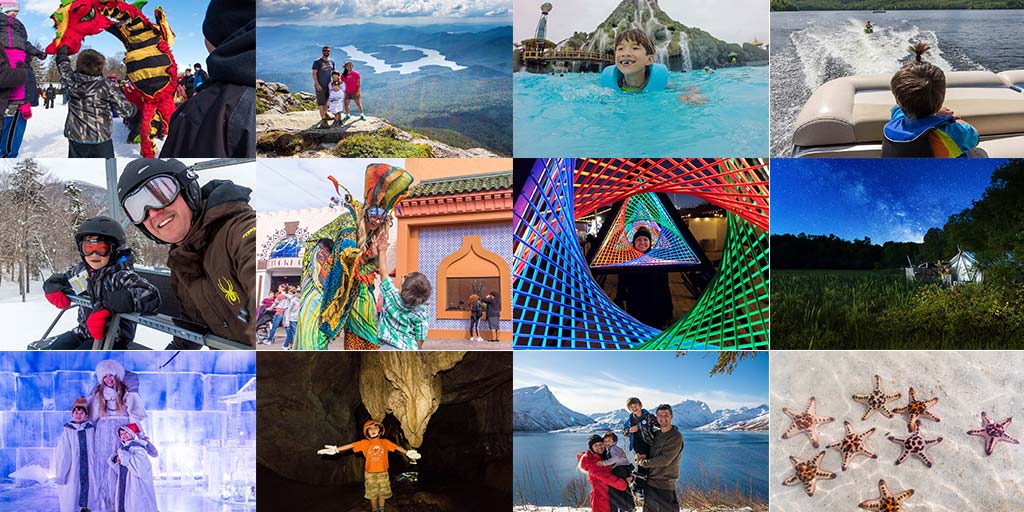 It seems that with each passing year our family travel life becomes more epic. In 2017 we experienced some of the most incredible places in the world. I wasn't sure that those adventures could be topped. But then, 2018 happened and things got crazy!
In 2018 our family experienced a lot of magic. Not only did our family travel blog start to pick up steam and gain some exposure from some big brands, but it started to change the way we travel. The changes weren't something that we noticed at first. In fact, our family thought 2018 was going to be a quiet year. But as I look back at everything that we did during our 2018 travel adventures I realize that it was not a quiet year at all. In fact, 2018 may have been our most epic of all travel years.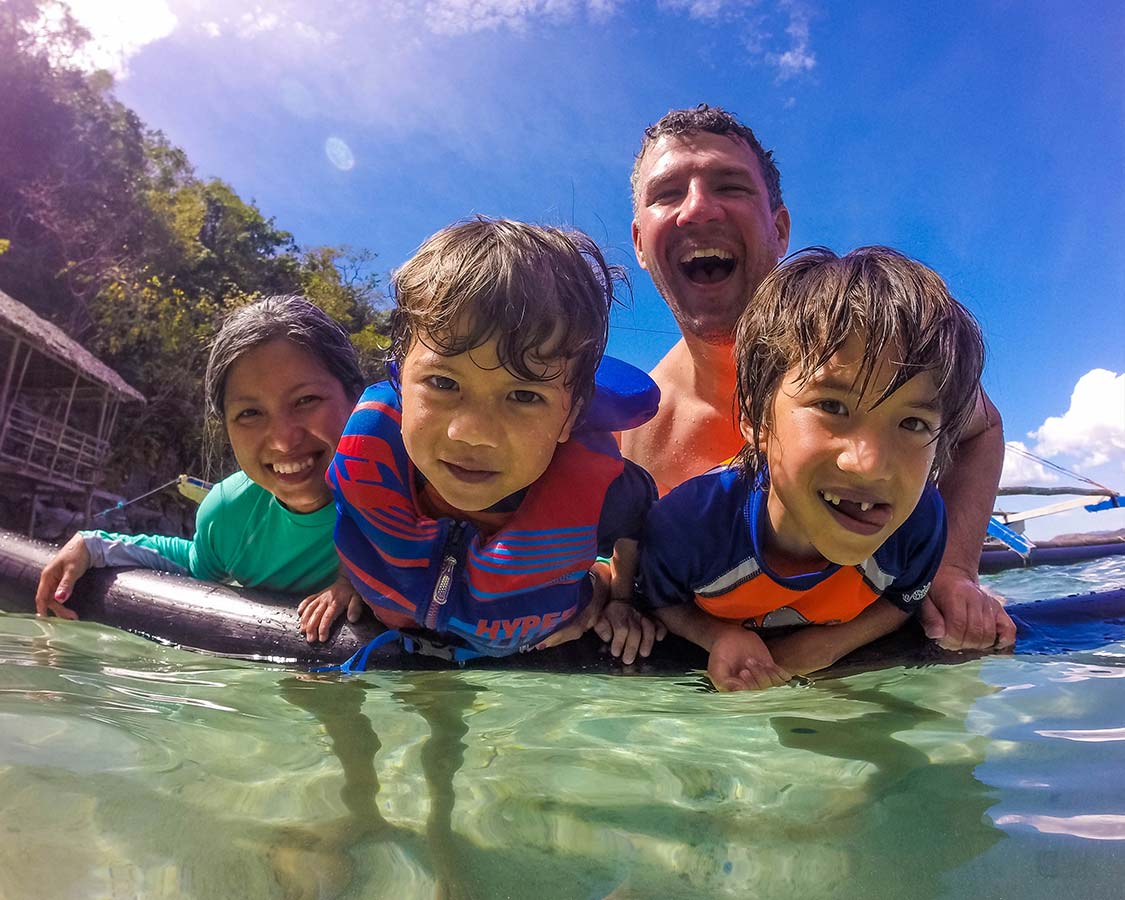 Big Family Leaps Of 2018
2018 was a big year for all of us in the Wagar house. D joined his brother at a big boy school after his time in Montessori. It was a huge change for him, but one that I think he really benefitted from. During the winter he also started learning how to play hockey. Being one of the youngest and smallest in the group didn't stop him though. It wasn't long before he was tearing up the ice with the bigger kids.
D has started finding his own passions in travel as well. He's been saddled with the typical fears that come with being a 4 then a 5-year-old. This means that he's a little less likely to throw himself off of cliffs and buildings if we aren't within arms reach of him. But this doesn't mean we've stopped paying attention. In the words of Roz from Monsters Inc., "We're watching. Always watching.".
C moved into grade 2 in French immersion and has continued to grow, even with the travel time that often has him pulled from school for weeks at a time. He has continued to love organized sports. Playing baseball in the summer and hockey in the winter. C also had an amazing travel year. He gained so much courage during our travels that his ambition was nearly unrecognizable from the beginning of the year to the end, but you'll see that as you read through our travel experiences.
He has continued his obsession with penguins. But he's also grown his passion for geology. This means we are constantly having to pull rocks out of our luggage that he has managed to sneak in there. He hasn't quite grasped the concept of weight limits on flights.
Christina continues to develop epic trips for the family. Once she gets sucked into a country, it's tough for her to pull out of it. Which has made this year a bit more frustrating on the travel front than most. There have been 2 big travel plans that we had to back out of due to scheduling conflicts. But, on the plus side, we now have epic itineraries for those countries when we visit them in the future!
As for myself, I've been working hard on the blog and supplementing that with some freelance writing. It's been fascinating seeing the business grow. I love sharing our travel experiences with others and helping travelers discover epic locations and amazing family travel experiences. But being able to do it professionally, including being called on to do media spots by companies like Kanetix Insurance and Travelocity on campaigns has been a real eye-opener. I even had my first really personal writing opportunity for Intrepid Travel where I spoke about my early travel experiences and how my issues with anxiety nearly ruined it all for me.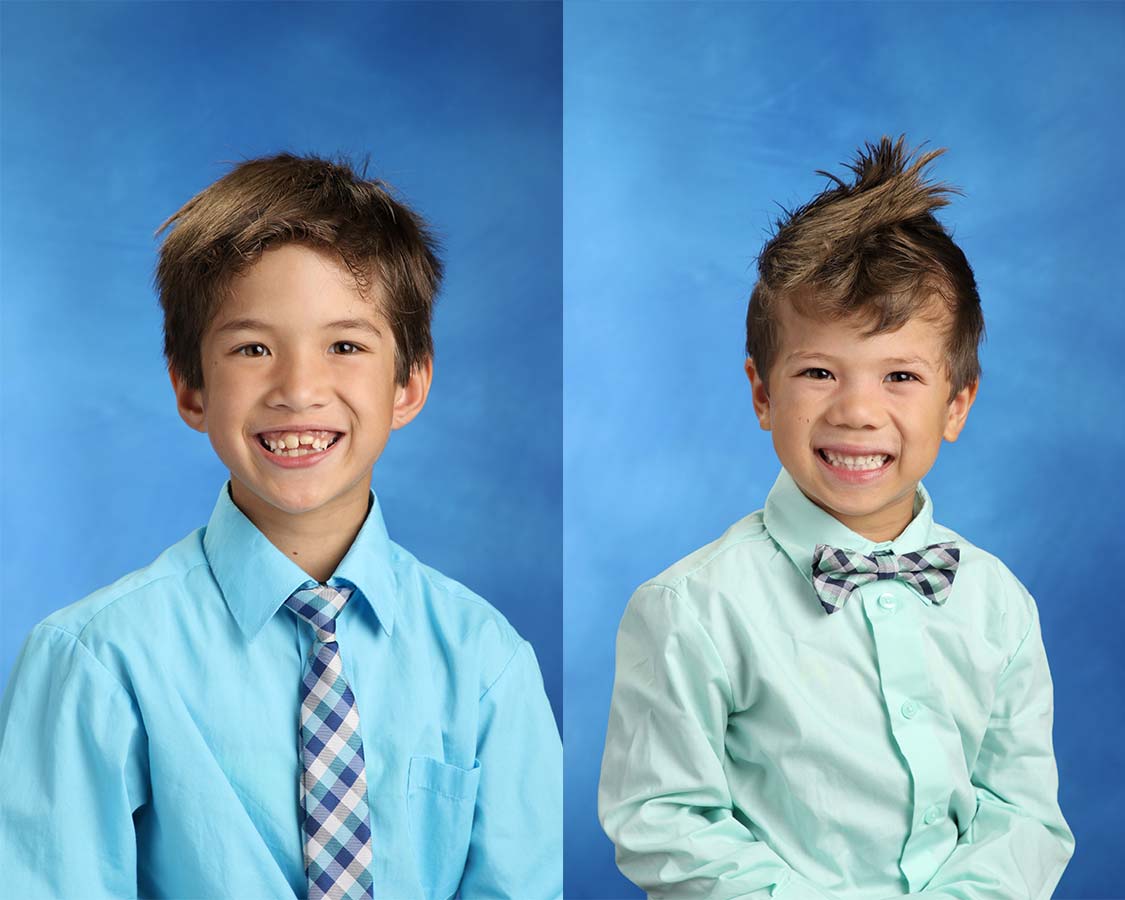 Our Family Travel Adventures In 2018
2018 started off with a bang. But that bang kept on exploding for 365 days. Although it seems like there were moments of downtime, between visiting with family and taking off on our adventures, 2018 was a wild ride.
All You Can Eat Action In Shanghai China
Ok, technically our travels to Shanghai were in 2017. But I had already written our 2017 Year in Travel post before we left over the Christmas holidays, so I'm sticking it here. Shanghai was a quick 24-hour trip, but it was enough to give us our first taste of China. And it was a city that we had so much fun in that we would love to return. Maybe that's because we spent most of the 24 hours in Shanghai on food tours, but our kids did not want to leave.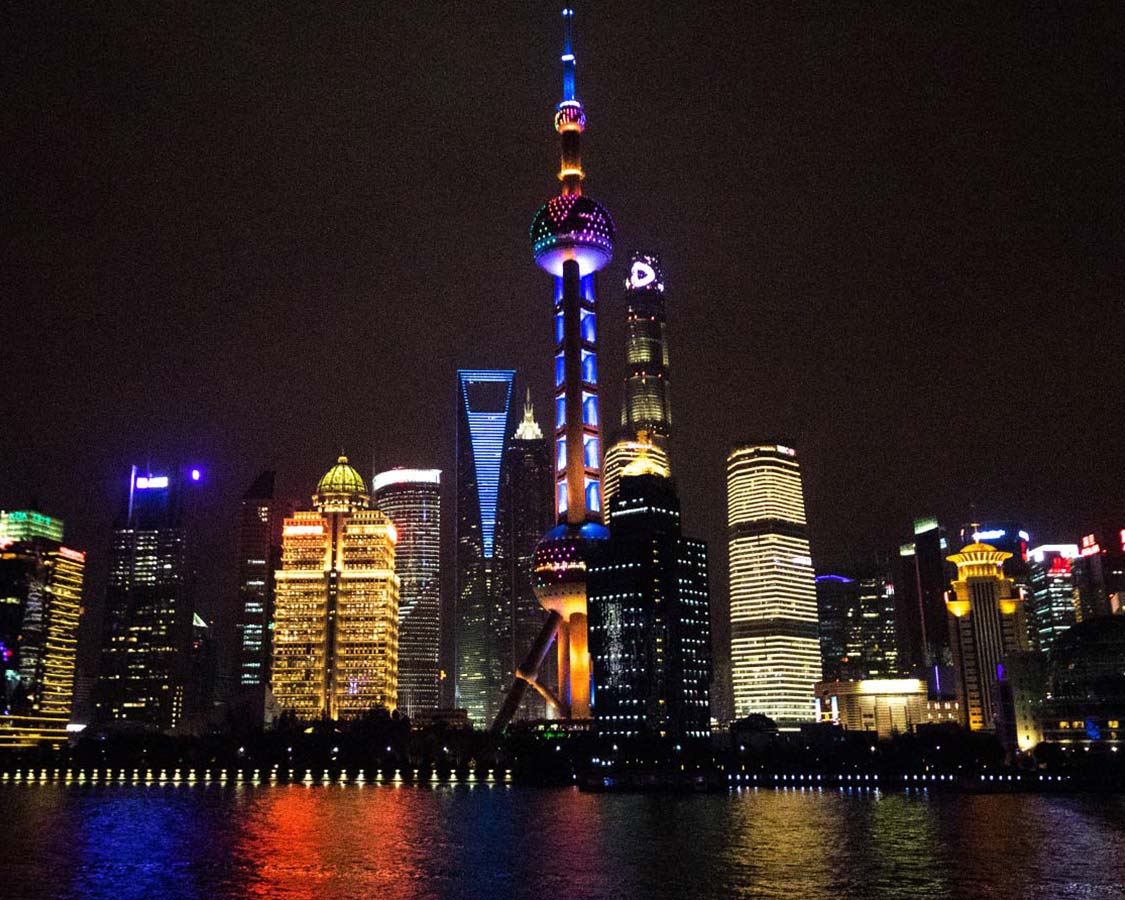 Family Fun And Island Adventures In The Philippines
Our travels in the Philippines were epic. Our main reason for going was to celebrate the wedding of Christina's cousin Jed in Manila. But our three weeks in the Philippines were jam-packed full of family, beach fun, crazy adventures, and unforgettable food. D got the thrill of a lifetime when at 4-years-old, he became the youngest to ride the zip line at Ugong Rock in Puerto Princesa.
C found his snorkeling lungs thanks to Jazz, an incredible guide at Skipper Charters in El Nido. Jazz took C under his wing and taught him how to dive down and keep his breath. And with all of the spectacular undersea life in the Philippines, he was completely hooked.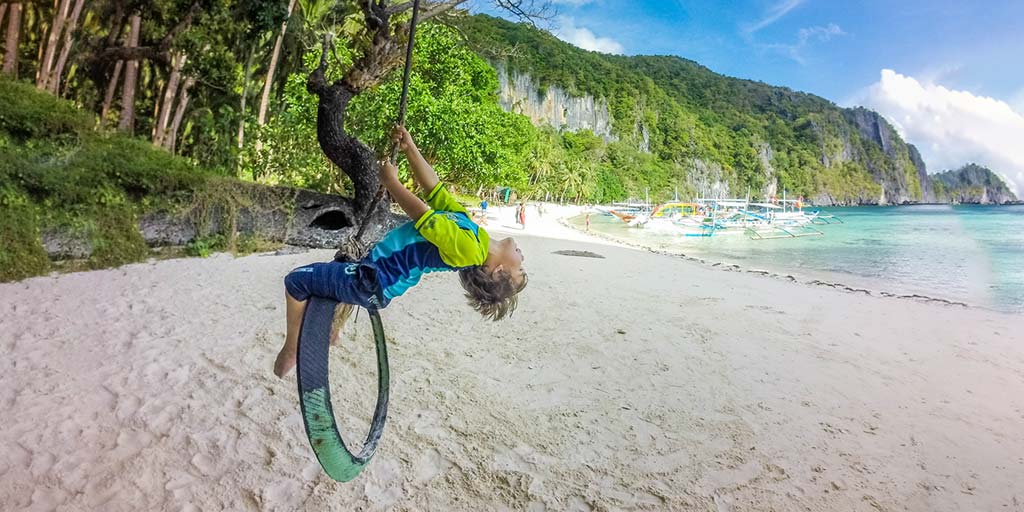 Skiing and Dog Sledding At Mont Tremblant Quebec
Shortly after we returned from the Philippines, we made our way up to Mont Tremblant in Quebec. Mont Tremblant is one of the most popular ski destinations in eastern Canada. We spent a long weekend exploring the resort, going on dog-sled rides and skiing the hills. C couldn't get enough of the ski hills and kept wanting more and more action. I think he might be ready for some big hills down in the Adirondacks this winter.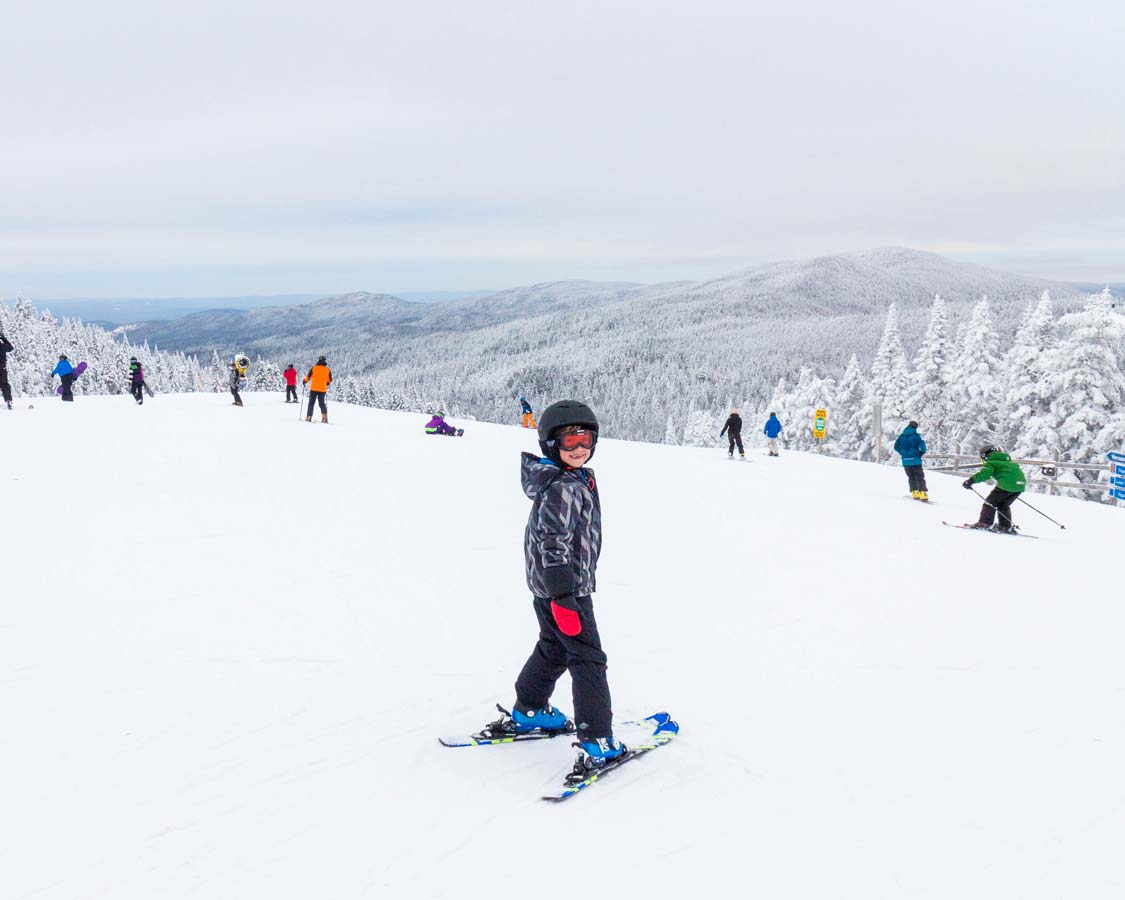 Fun In The Sun In Tampa Florida
Our next stop was to the fantastic town of Tampa Florida where we worked with the wonderful folk at Visit Tampa. We took in amazing attractions such as the Tampa aquarium and the beautiful river walk. I personally got a big kick out of seeing the Manatees at the TECO viewing platform. Manatees have always been one of those animals that I have a soft spot in my heart for. For the boys though, getting their first amusement park experience at Busch Gardens Tampa was the big highlight.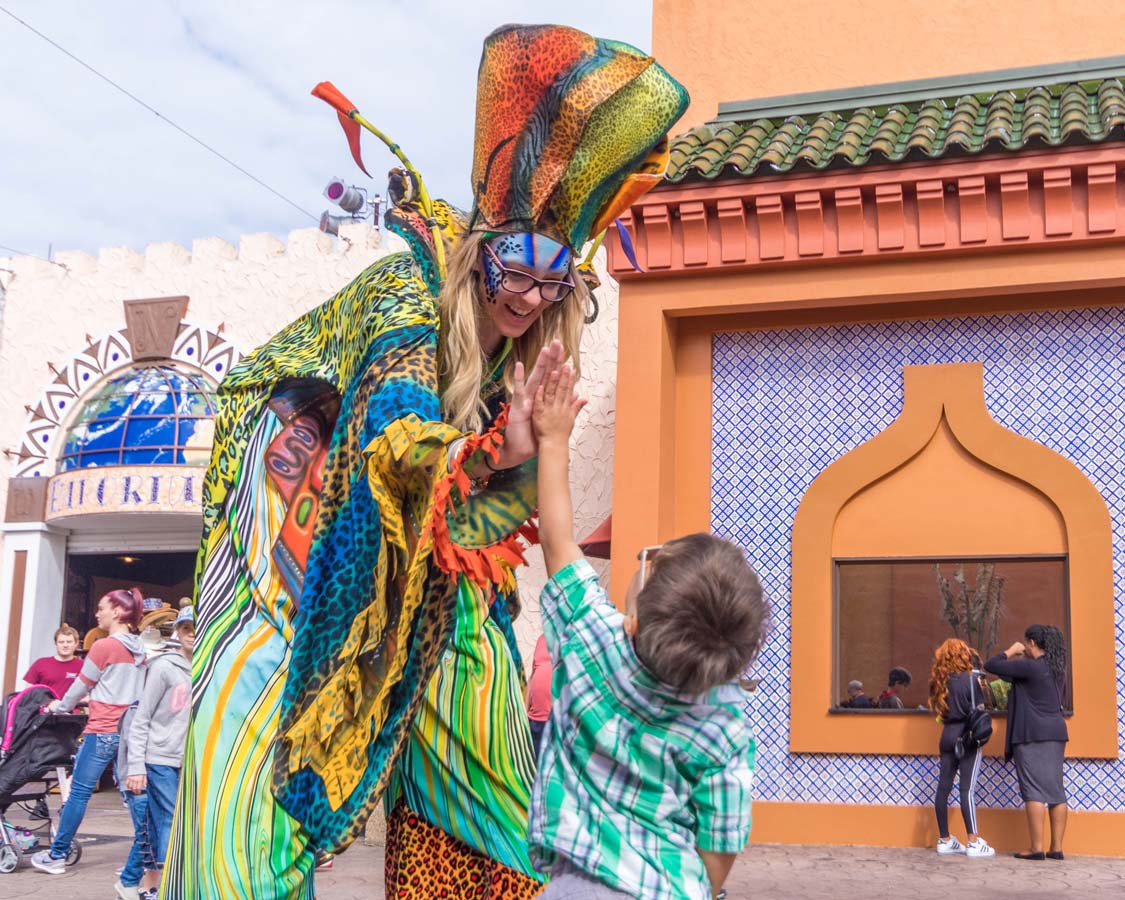 Yurt Camping In MacGregor Provincial Park Ontario
The back and forth between hot and cold continued after our trip to Tampa. We moved from shorts to snow pants as we took on winter Yurt camping at MacGregor Provincial Park in Ontario. The quiet retreat was a welcome experience after all of our crazy travel adventures. Unfortunately, we got to MacGregor Point during a warm spell so the fun and exciting skating trail and cross-country ski routes were closed for the season, but we still got to enjoy the beauty of MacGregor Point in winter.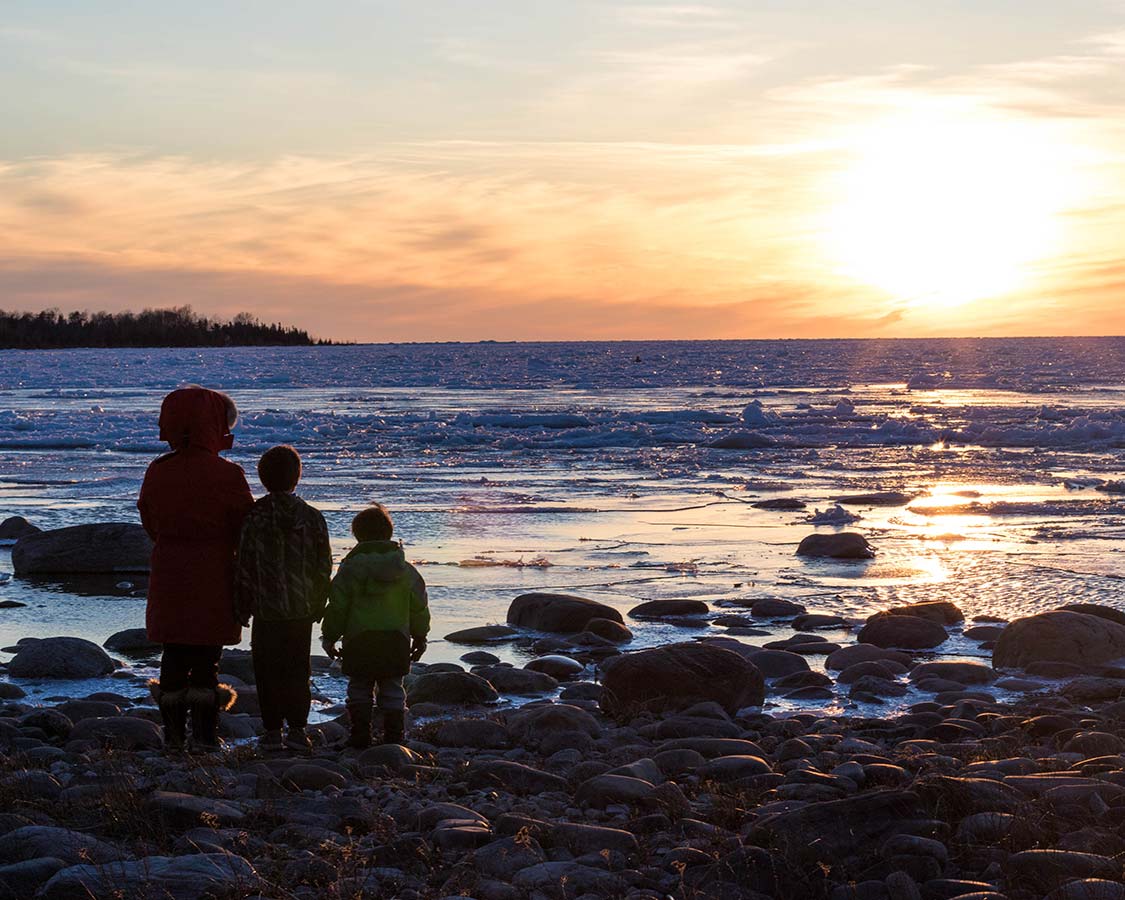 Searching For Trolls In Norway
Norway marked our first trip back to Europe since our first family travel experience in Portugal when C was only 6-months old. We started the trip with a short stop in Oslo before heading to the far north of Europe in Kirkenes to spend two days snowmobiling, ice-fishing, and exploring the town. We were truly lucky to have met Roar Anderson, a local businessman, tour guide, and owner of our accommodations at Go2Kirkenes. He showed us around the town and even drove us back and forth between the airport as we tried to sort our luggage that had been lost on the way up north.
We made our way south from Kirkenes to Bergen on the Hurtigruten Coastal Ferry. This unique cross between a ferry and a tour boat made for a cool way to travel and experience bite-sized portions of the magnificent Norwegian fjords and fishing villages.
Although we only had a short time in Bergen, it became one of our favorite European cities. I wish we could have spent more time there before making our way from Bergen to Norway along the famous Norway in a Nutshell tour route. This trip took us on buses, trains, and ferries through some of the most magnificent landscapes of southern Norway.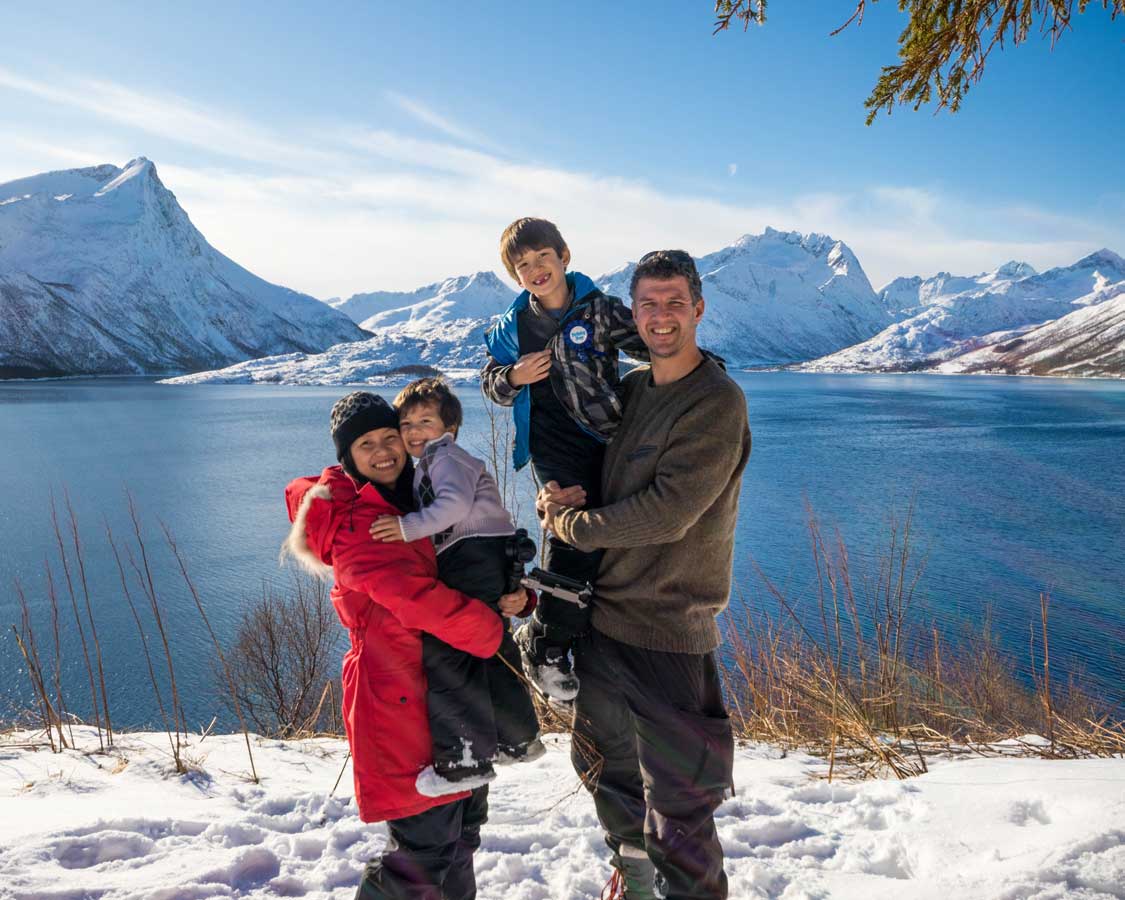 A World Of Adventure In Kissimmee Florida
Our trip to Kissimmee Florida with Experience Kissimmee continued our hot to cold travel schedule for the first half of 2018. We went down to Kissimmee to experience the amazing Kissimmee vacation homes but ended up having a total blast experiencing Universal Studios Volcano Bay, airboat rides, and the exceptional Kennedy Space Center.
It was pretty incredible having such a gorgeous place to come home to each night. With the pool, hot tub, arcade, and movie room, the boys didn't want to leave!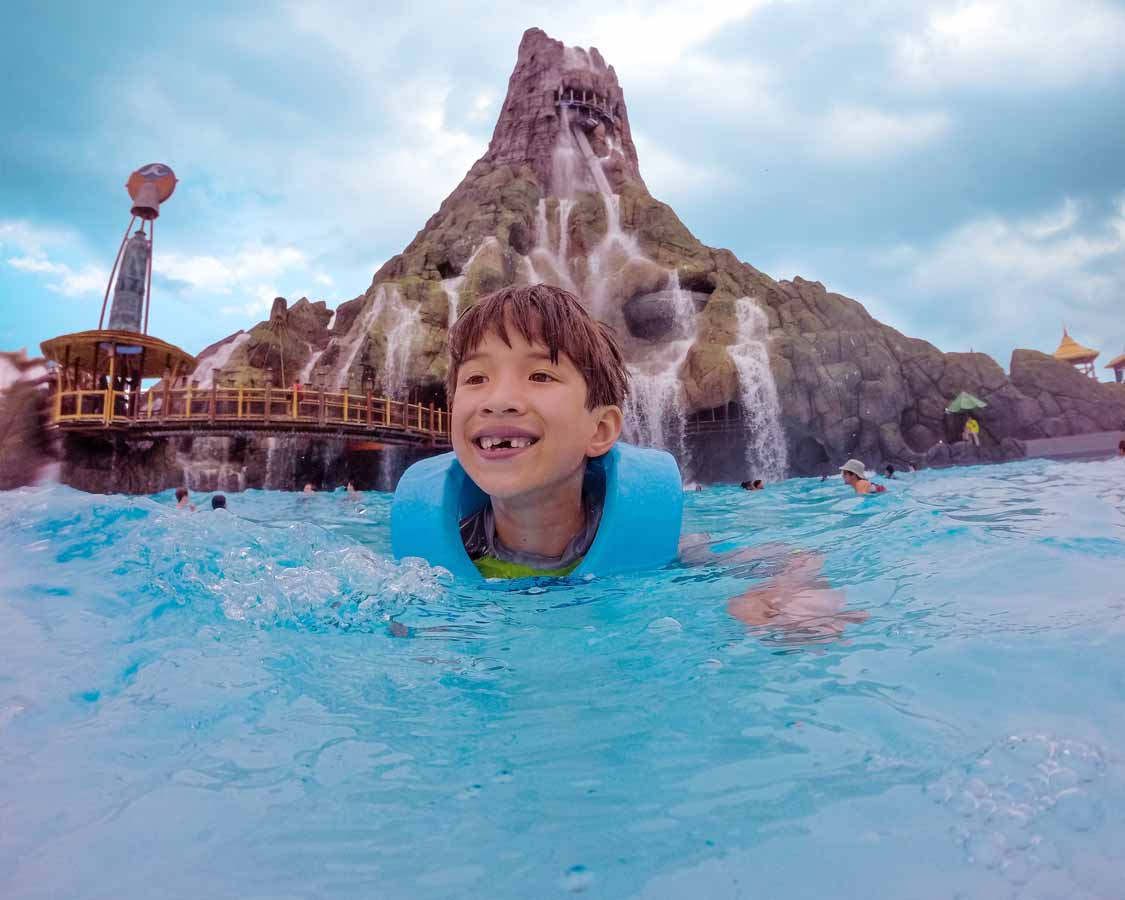 Sauble Beach Ontario Family Weekend
Sauble Beach Ontario has been one of our yearly retreats with Christina's family for the past 8-years. 2018 in Sauble Beach was just as wonderful as past years. We had incredible weather, so even early in the season, the swimming in Lake Huron was perfect. This year we had a chance to explore more of the town and take in some more of the fantastic food in Sauble Beach.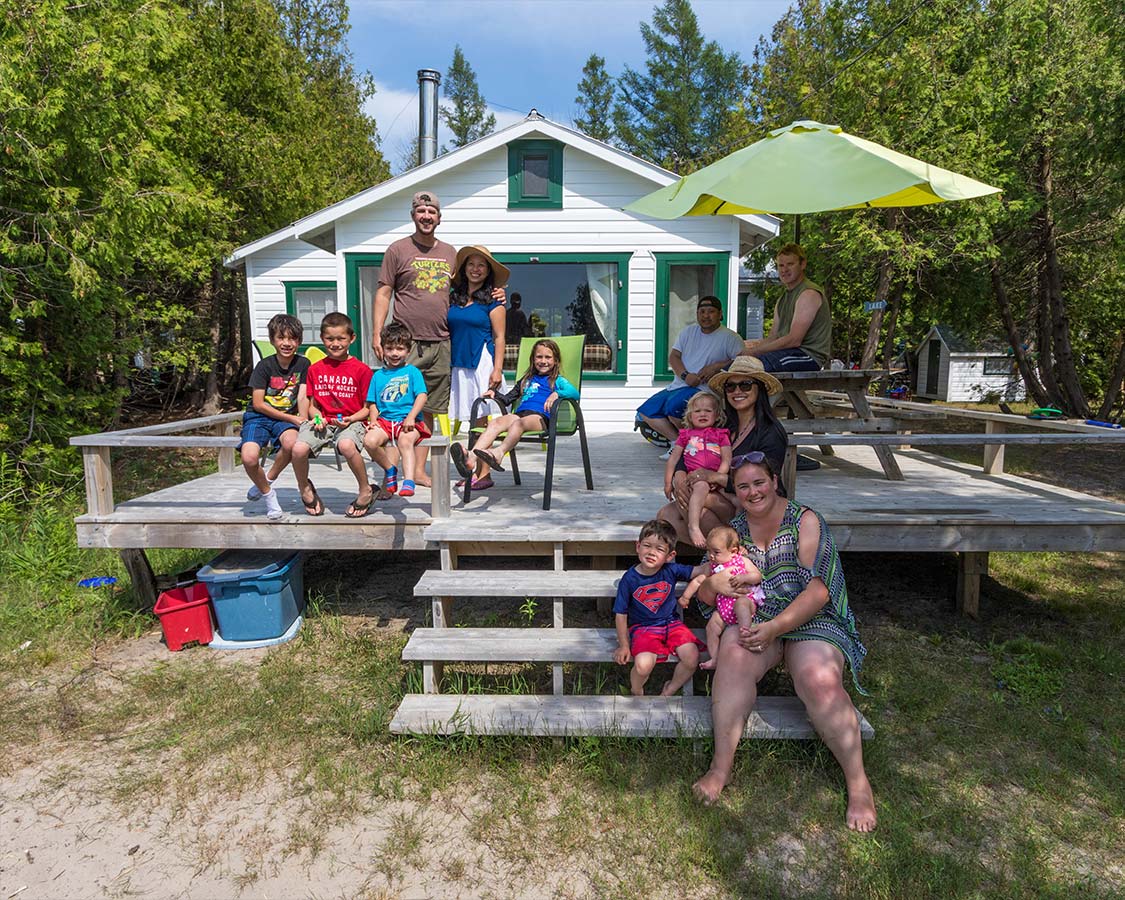 Glamping In Prince Edward County Ontario
From May to July we took it pretty easy. C finished grade 1 and D finished up at his Montessori school. But once summer vacation in July hit, we started booking things up again. One of our first adventures was working with Fronterra Farms in Ontario's Prince Edward County.
We didn't know what to expect. But when we arrived, we were blown away by both the hospitality of Fronterra owners Jens and Ingi Burgen, and the beauty of the property. We spent a fabulous few days exploring the parks near the property and relaxing in true glamping style in the prospector-style tents. Even the nights here were a perfect place to watch the stars.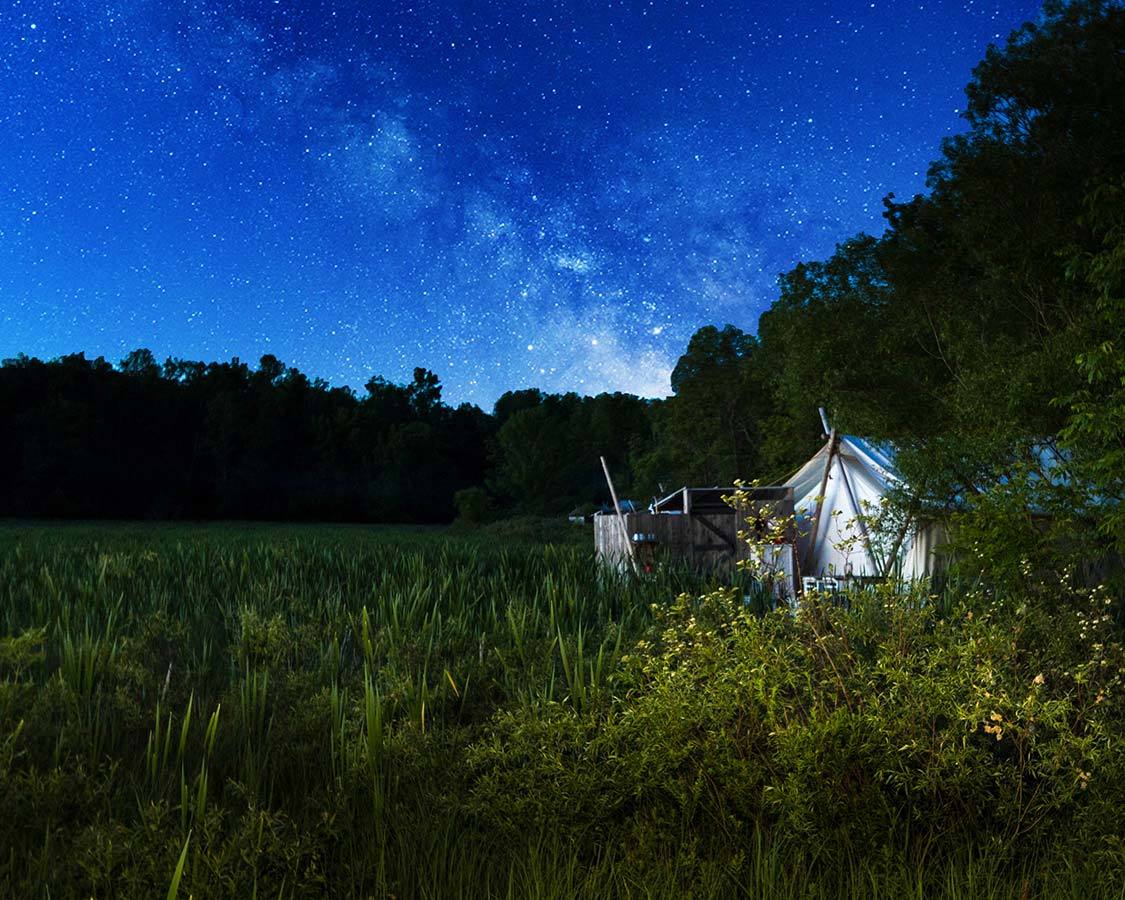 Exploring Old Quebec City
In the summer, Christina had a conference in Quebec City. This gave the Wagar boys a chance to explore this magnificent city on our own. C and I hadn't been to Quebec since our trip up to Perce when he was just a baby. This time we had the chance to take in both the upper and lower parts of Old Quebec. And we had a wonderful time eating at Canada's second-oldest restaurant, La Pape Georges. The staff there became quick friends and made our trip to Quebec extra special.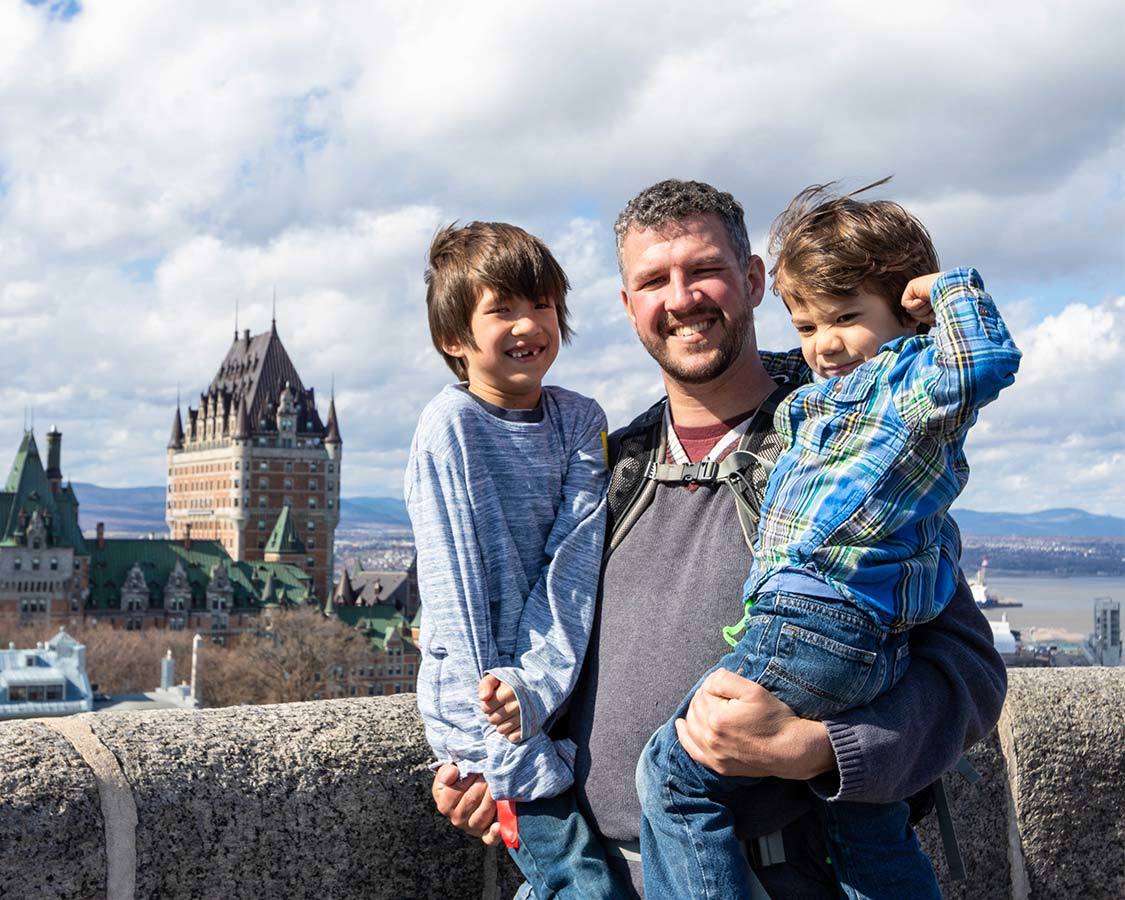 Going Underground In Tyendinaga Cave
We have spent the last couple of summers exploring the coolest caves in Ontario. After our visit to Tyendinaga Cave near Belleville, we only have one more Ontario cave system to explore before we can write out our comprehensive list. Our visit to Tyendinaga was pretty neat. This cave has been explored as far back as the early 1800s and has graffiti on the wall to prove it.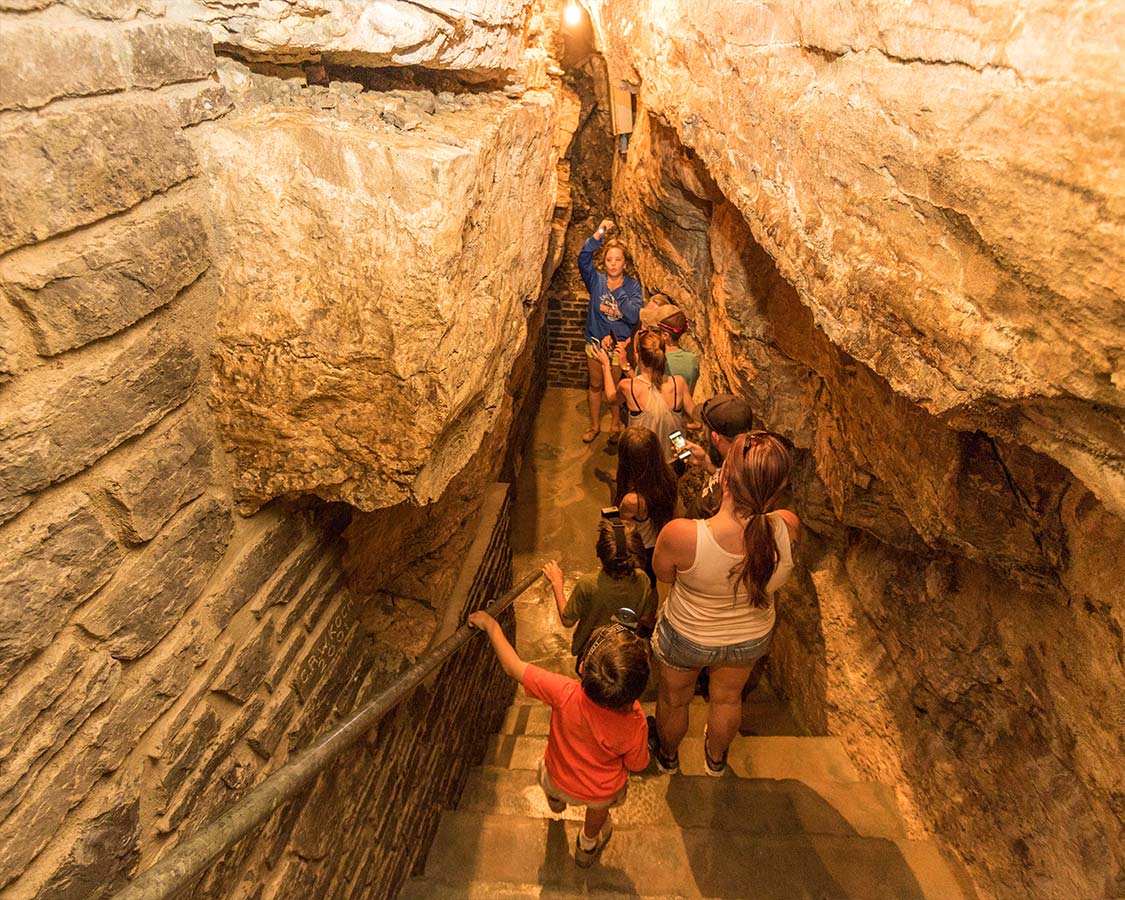 Reflecting In Ottawa Ontario
Ottawa is a city that we always love to visit. We often come to Ottawa in February for the wonderful Winterlude Festival. But this year we had a chance to come up during the summer. C was taking part in a summer camp near Ottawa, so we spent a few days in the city exploring and visiting friends. We had a chance to visit the beautiful Notre-Dame Cathedral Basilica to light a candle for a dear friend who was battling Leukemia.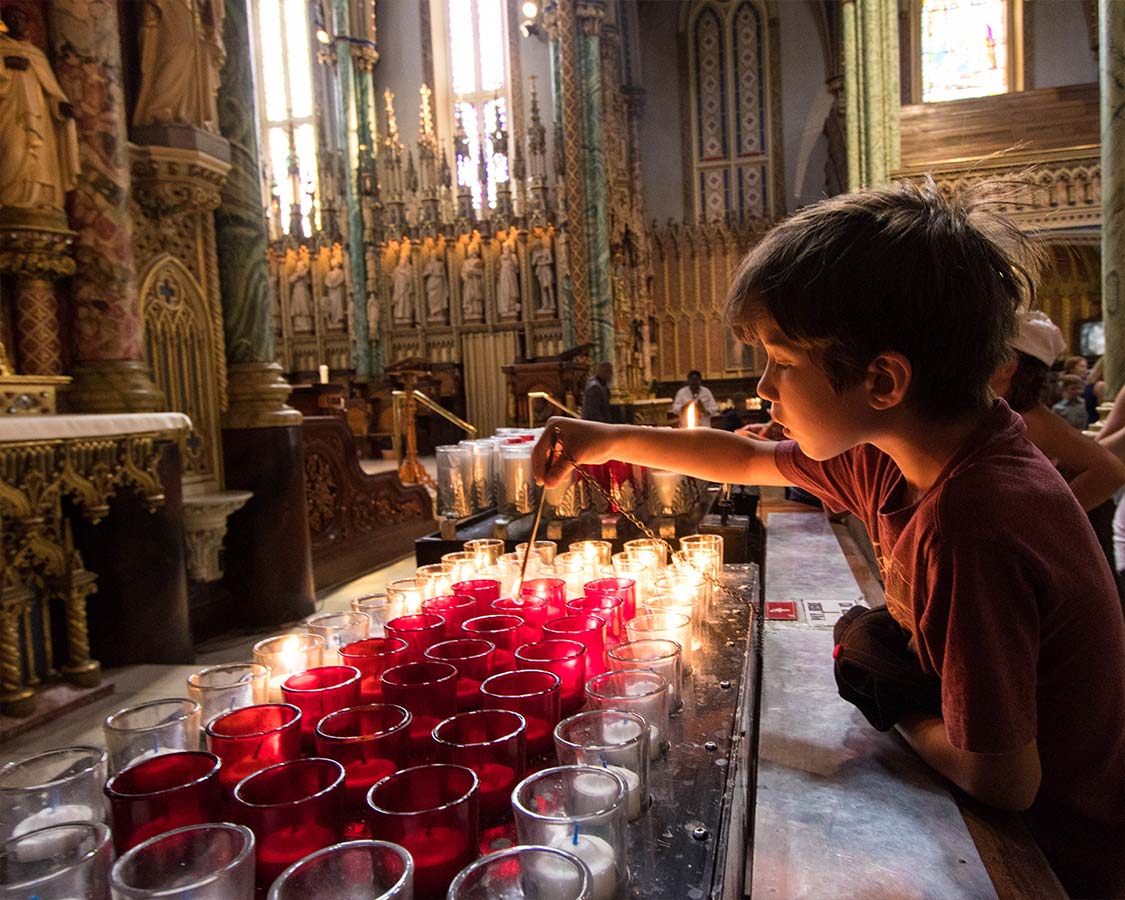 Family Camp At Mount Snow Vermont
We traveled to New York in late July for the fantastic wedding of Christina's cousin (I know, she has a LOT of cousins!). Not only was it a super fun gathering, but it was such a fun way for the kids to share time with family.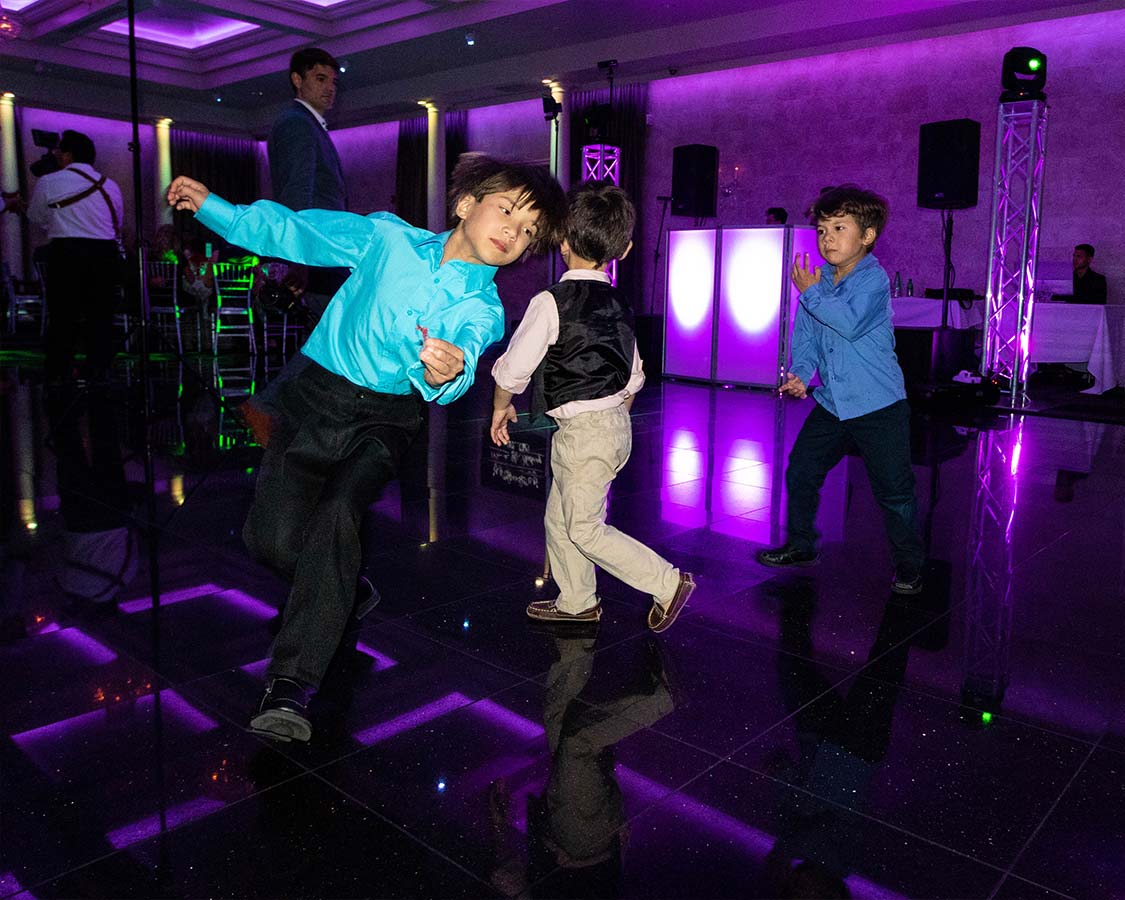 We travel back and forth to New York fairly often. But this time we decided that we would make a proper road trip out of it. Our first stop was at Mount Snow in Vermont where we experienced our first "Family Camp". We had no idea what to expect going into this family adventure. But from the moment that we arrived, the Mount Snow staff completely took charge. It turned into the perfect mix of personal and organized activities mixed with relaxation, great company, and fantastic food.
The boys had their first taste of boogie boarding behind a boat. C had an absolute blast. Unfortunately, D wasn't quite balanced right and spent most of his time under the water. He needs a break before trying this again.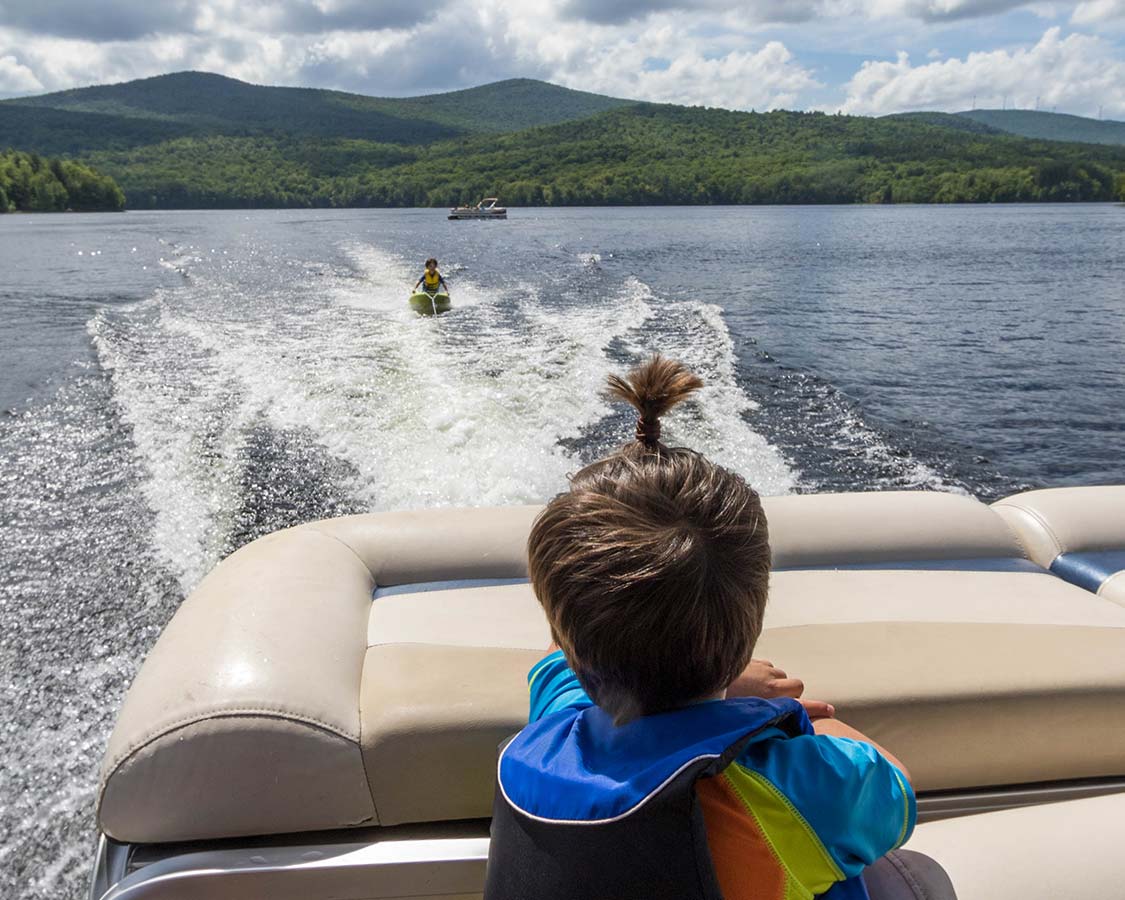 Adirondacks New York Road Trip
From Mount Snow, we began an epic road trip through the Adirondacks. We went rafting and exploring in the amazing Ausable Chasm, the informative and inspiring Wild Center, rode rail bikes in North Creek and much more before ending up in the town of Lake Placid to work with Visit Lake Placid for a few days. The trip was so involved it might be best to read our summer in Adirondacks article to see what we got up to.
In Lake Placid, C and I went bobsledding on an Olympic bobsled run. It was so much fun, and so much faster than we had imagined it would be. We also explore the peak of the beautiful Whiteface Mountain in Lake Placid. It was unbelievably peaceful up there. We expected to explore for an hour and ended up dragging ourselves away from the view after over three.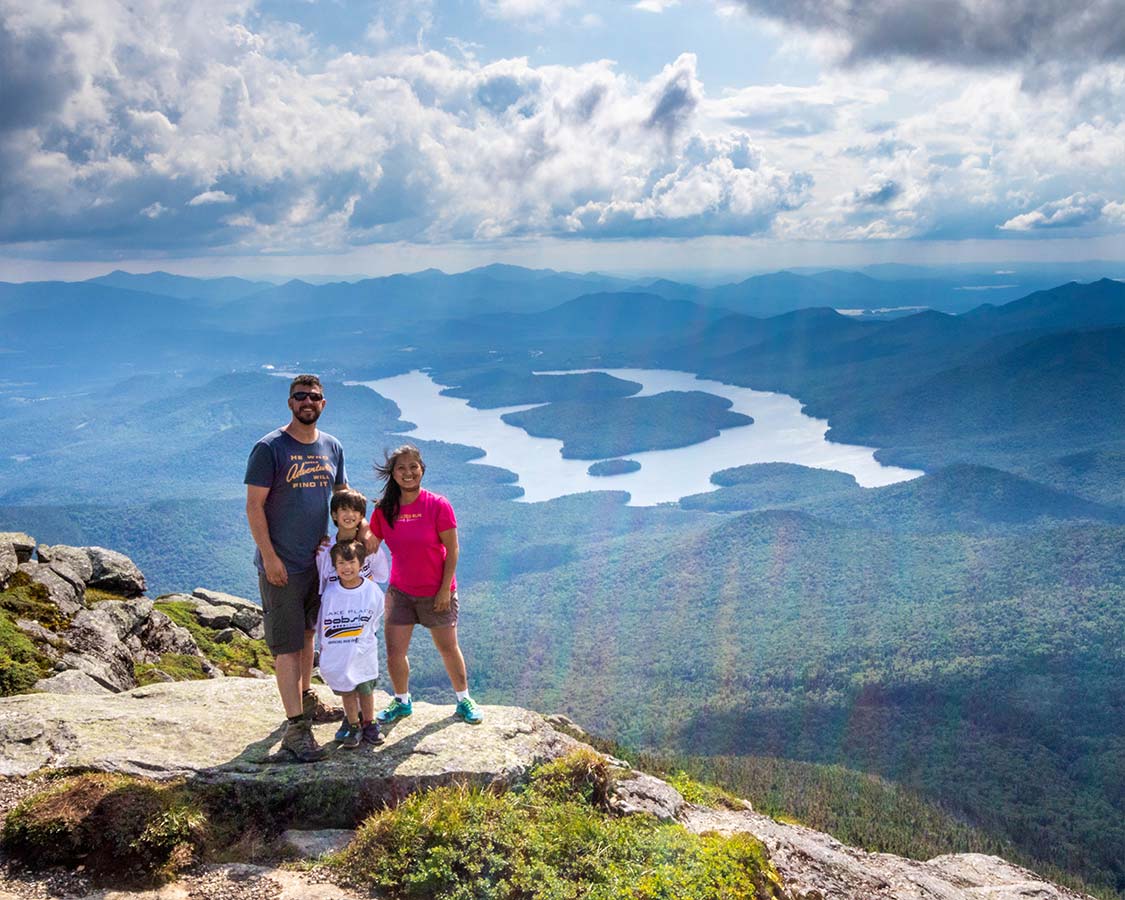 White Water Walk In Niagara Falls Ontario
In late summer, we made a quick weekend trip to Niagara Falls Ontario to update our article on things to do in Niagara Falls. We took in the new White Water Walk near the whirlpool where we got to walk within steps of some of the most intense rapids in the world.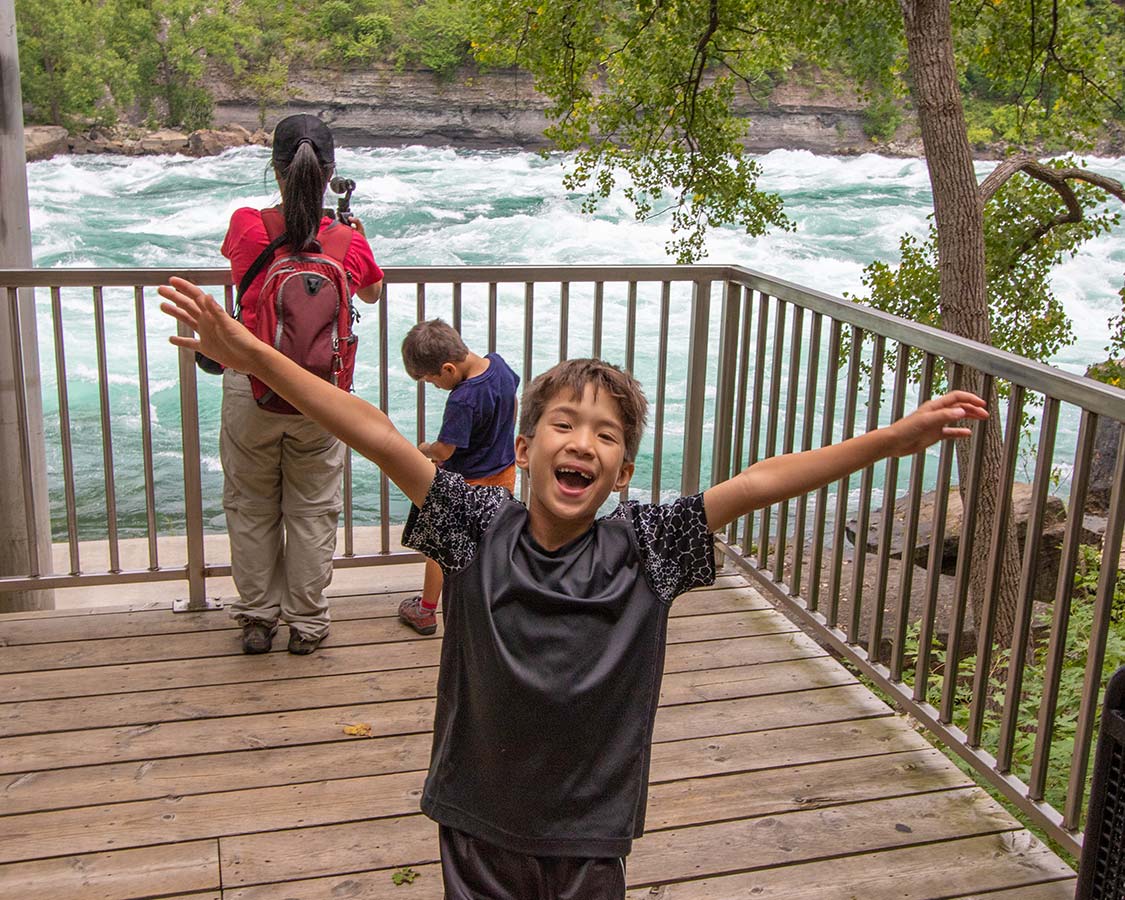 Fireworks At Long Sault Parkway Ontario
Our 2018 Canada Day long weekend was spent in the beautiful chain of islands called Long Sault Parkway. Not only did we have an incredible time camping at this unique Ontario attraction, but we also got to experience one of the best small town fireworks displays that we have ever seen.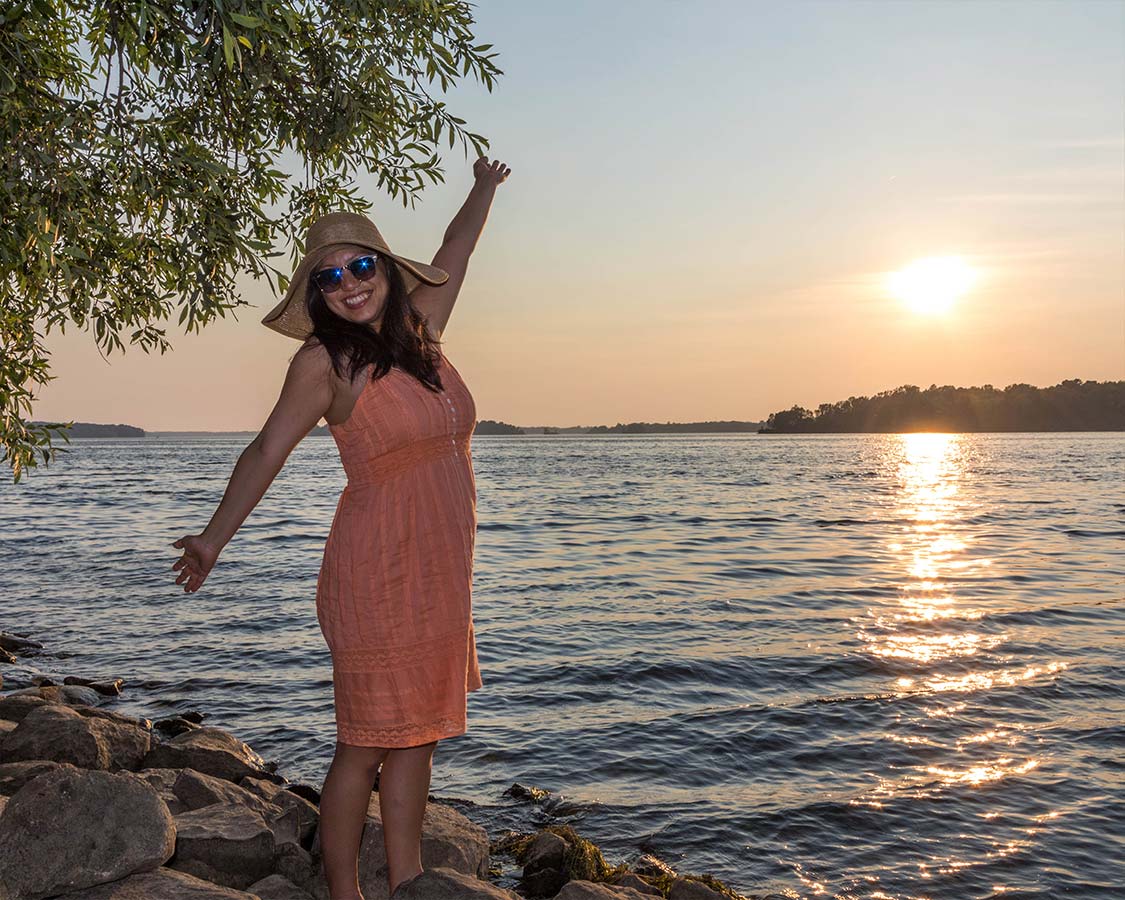 Falling In Love With Presquile Provincial Park Ontario
Shortly after we spent a wonderful weekend in Presquile Provincial Park camping and taking in the incredible shoreline of the park. Presquile was so wonderful that we came back the following weekend for a picnic and some swimming.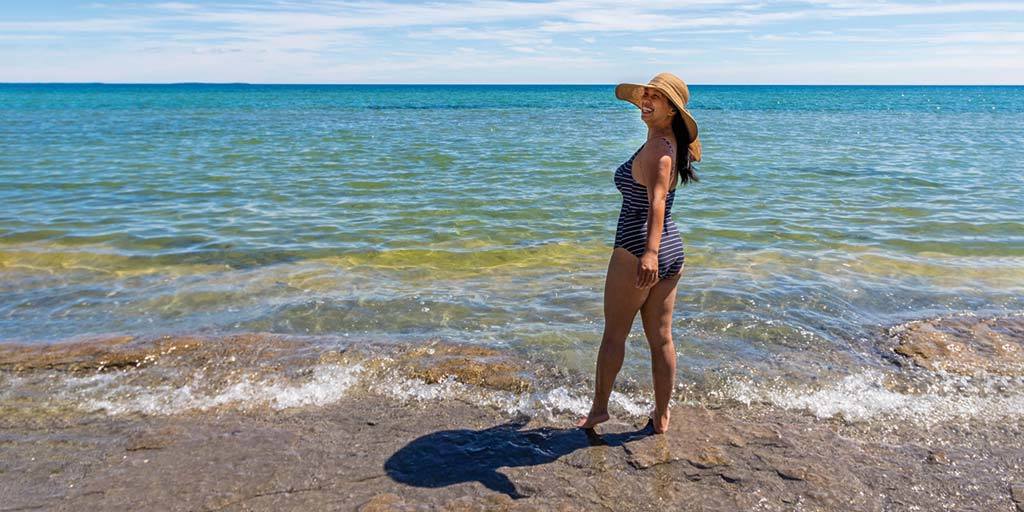 TBEX Finger Lakes Region And Watkins Glen
In September I made my way down to TBEX, the Travel Blogger Exchange conference in the Finger Lakes of Upstate New York. I made the road trip down with my good friends Chris from Rudderless Travel, Kathryn from Kathryn Anywhere and Chris from Traveling Mitch. The first day was spent exploring the Finger Lakes wine region and horseback riding through the wilderness. But the following three days were filled with courses and networking with travel writers and content experts.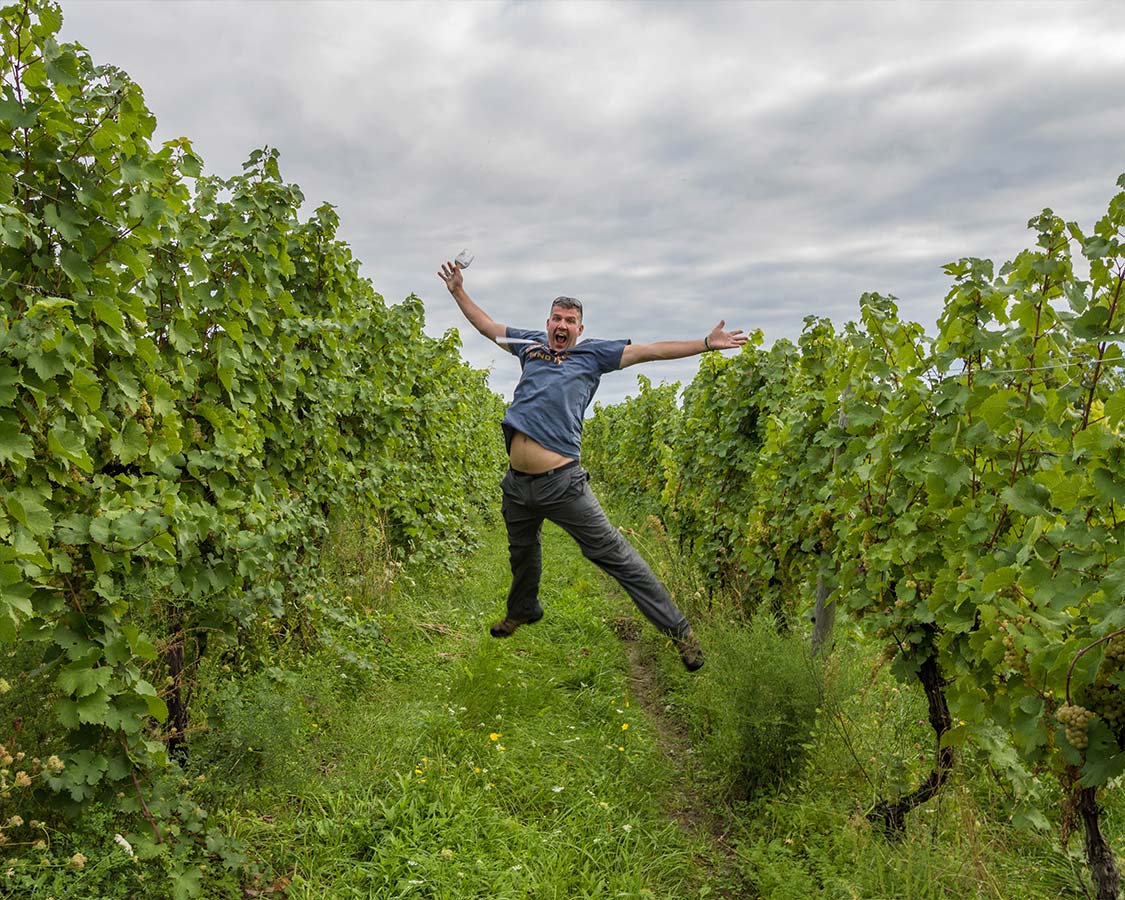 History At Petroglyphs Provincial Park
As the fall colors began to pop in Ontario we made a road trip through some of the province's most scenic areas. During our drive, we ended up in Petroglyphs Provincial Park. Petroglyphs is home to some of the most impressive indigenous petroglyphs in Canada. This is a park that Christina and I had visited often when we were young. But it was fun to see how much investment has gone into the park to protect these amazing pieces of art.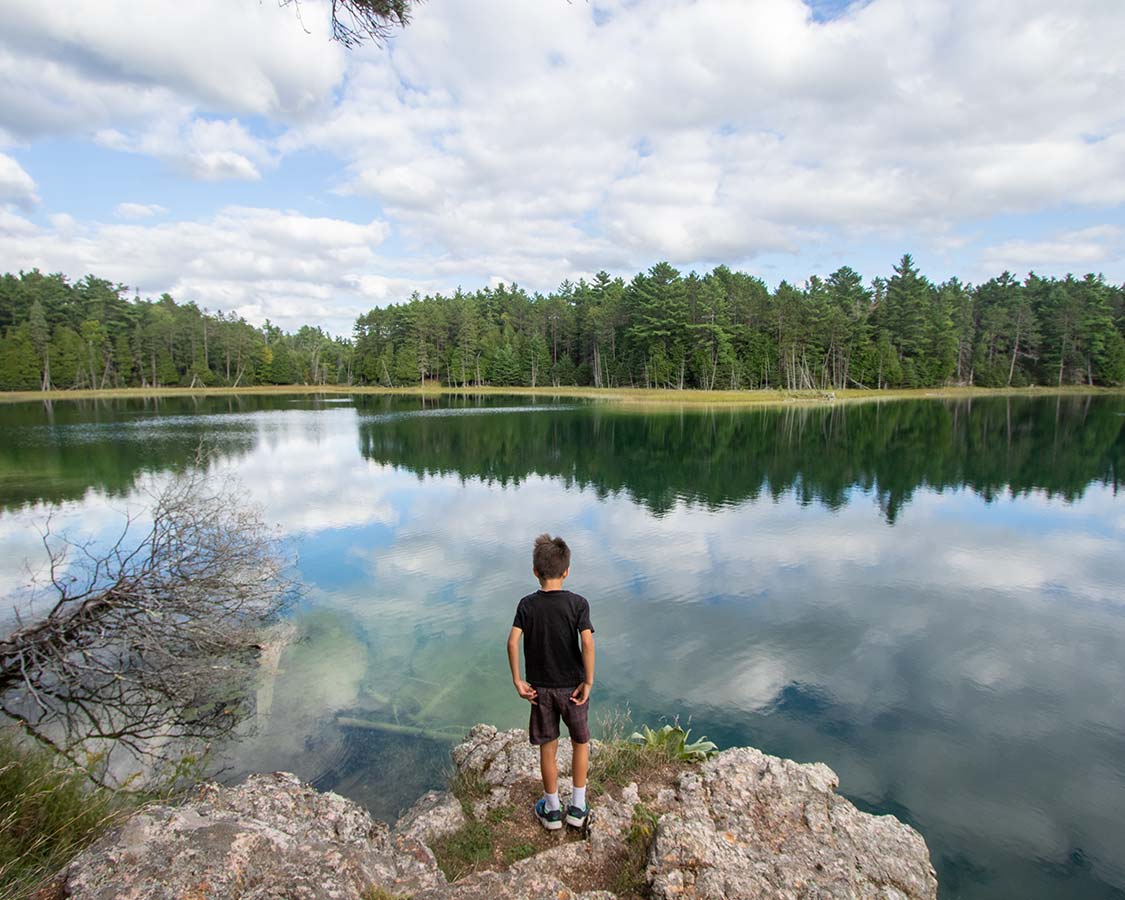 Thanksgiving in Muskoka
Thanksgiving is always a time for family, and 2018 was no different. We spent time with Christina's family before heading to Muskoka to spend time with my brother. We had the chance to drop by one of our favorite Provincial Parks, Arrowhead, before continuing on to his family cottage. It was a perfect weekend of exploring the woods of Muskoka with the kids.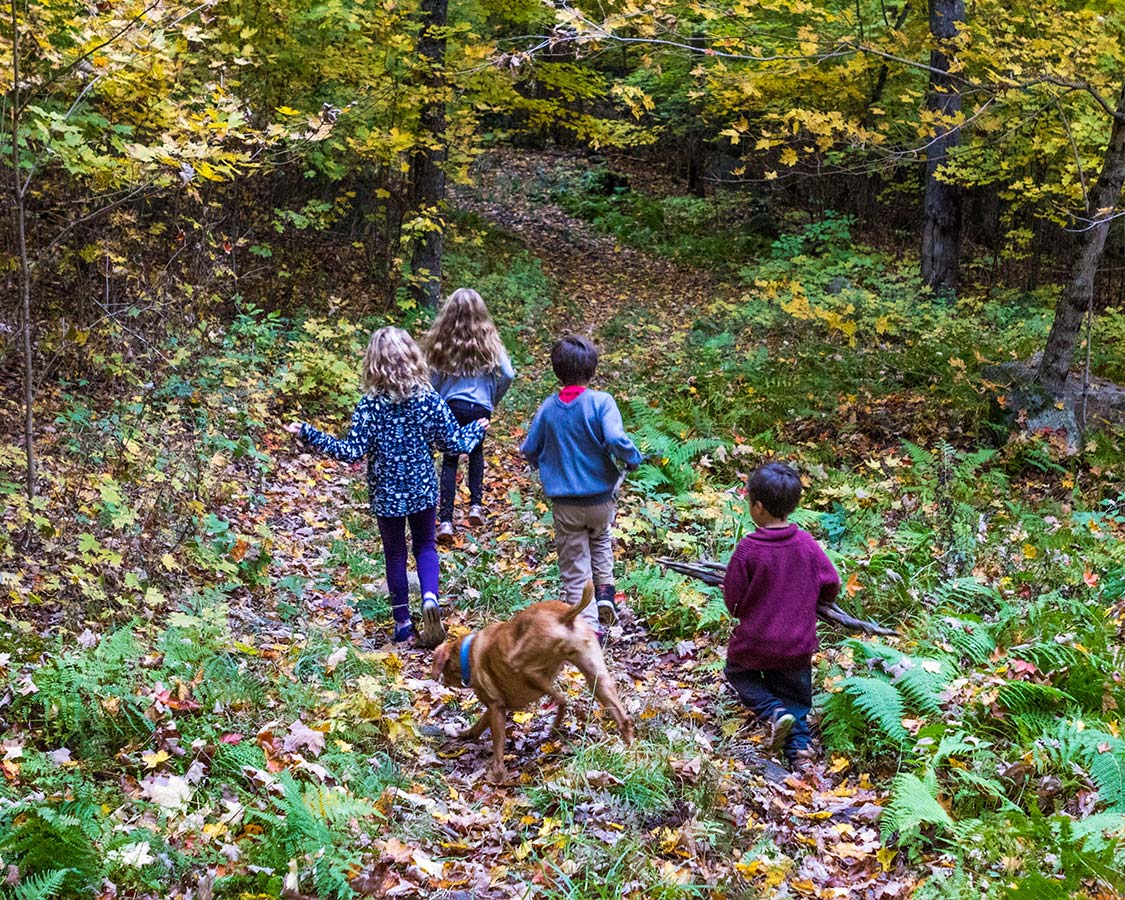 Finland
Our final big family travel adventure in 2018 was to Finnish Lapland. We wanted to spend some time experiencing the magical Christmas attractions in Lapland. We met Santa at Santa Claus Village and experienced the underground elf workshop at SantaPark. But Lapland proved to be a magical experience as well. We managed to experience Arctic Circle hiking, ice karting, and even ice swimming! Yes, it's as cold as you imagine it would be. We also spent some time with the wonderful Irene and Ari Kangasniemi creating Lappish crafts at their workshop near Rovaniemi Finland.
Among our adventures in Finland, we also got to explore the Sami museum and Sami Parliament in Inari to learn about Lapland's indigenous people. We even got a chance to explore the capital of Finland, Helsinki, on a short layover in the city before heading north to Lapland.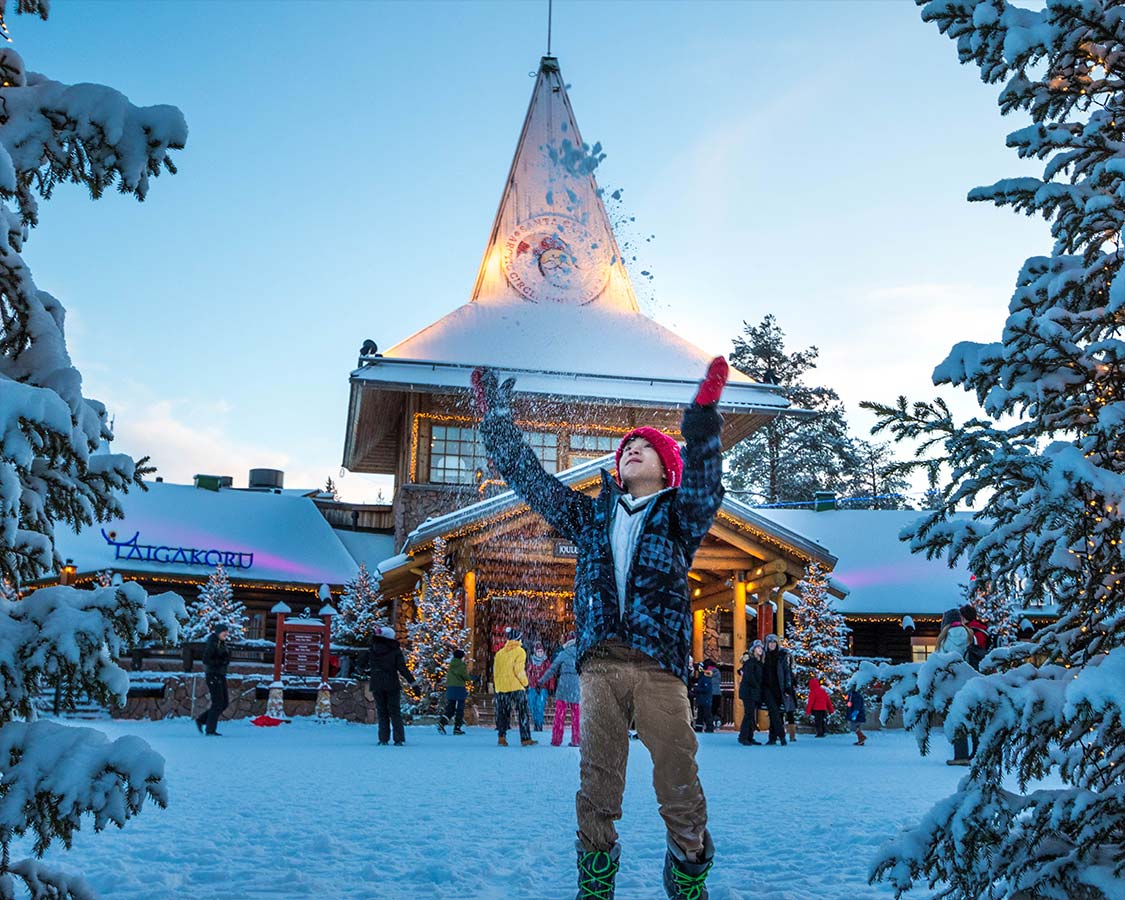 Ontario Place Winter Lights
Shortly after returning from Finland we made our way down to Ontario Place in Toronto. We have been investigating how this once popular attraction has been making a resurgence as one of the things to do in Toronto. Much of the work has been very under-the-radar. We had gone down to experience one of the IMAX movies at the Cinesphere and ended up spending hours exploring the amazing Winter Lights at Ontario Place.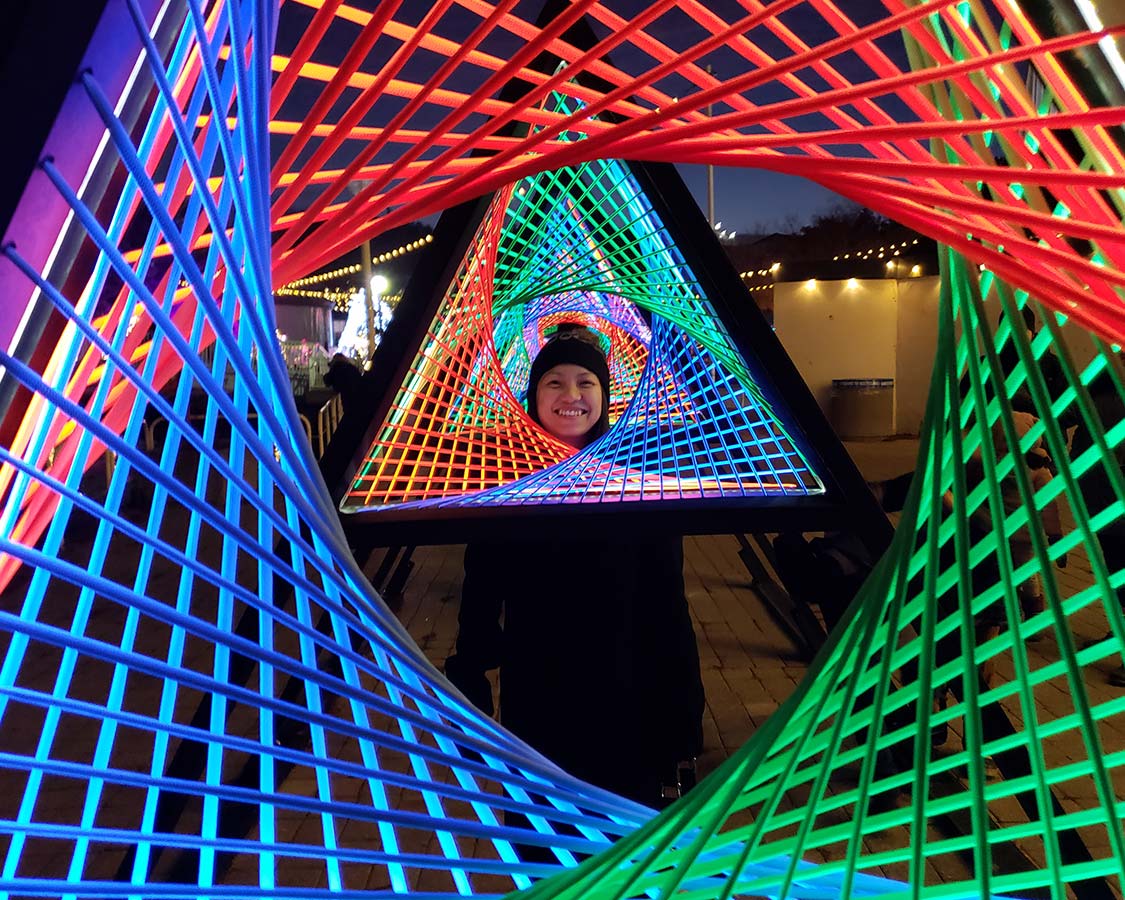 2018 blew away our family travel expectations. The boys and I got to visit 4 brand new countries. Christina returned to her country of birth for the first time since she moved to Canada at age 11. We met wonderful people, had unforgettable experiences, and got to spend time with family for the most important occasions.
We made it through 2018 having learned, loved and gained. We are happy, healthy, and looking forward to an even better year for our 2019 travels. Please share your favorite travel memories with us in the comments. Or swing over to our Facebook page and share a photo of your best experience. We would love to share in your travel journey.